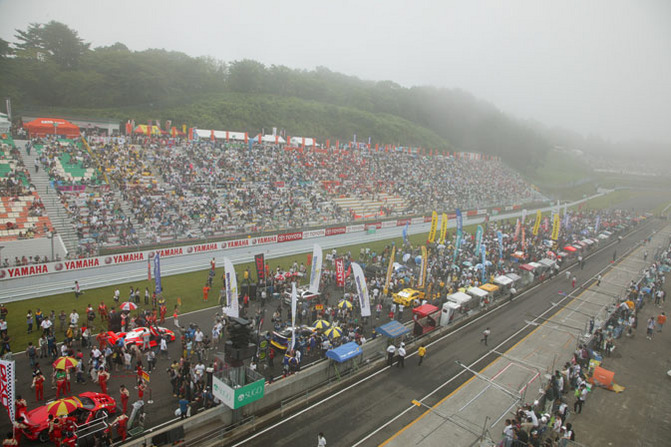 After last month's race in the blazing hot tropical weather at Sepang, the Super GT Series was back in its homeland of Japan this weekend for round 5 of the season at Sportsland Sugo in northern Japan's Miyagi Prefecture. The race was held under cloudy but mostly dry conditions and it proved to be full of all the drama and excitement expected of a Super GT race. Many were expecting the Nissan GT-R's to continue their season-long dominance of the series but it in the end it would not be a successful day for the GT-R teams.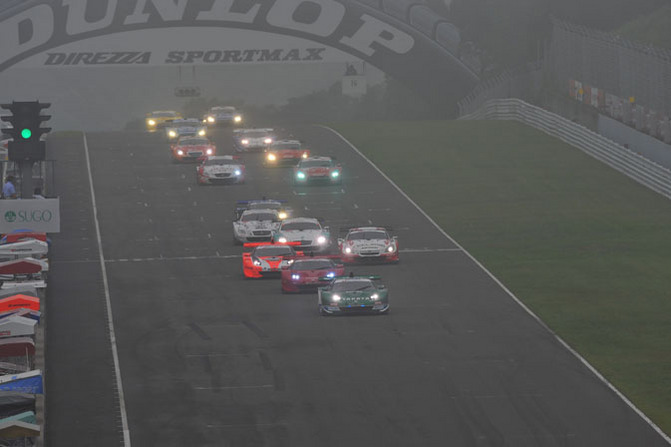 Here is the start of the race as the field rolls down the long downhill stretch on the front straight at Sugo. As you can see the sky was very gray and somewhat foggy. This sort of weather is not uncommon this time of year in Japan.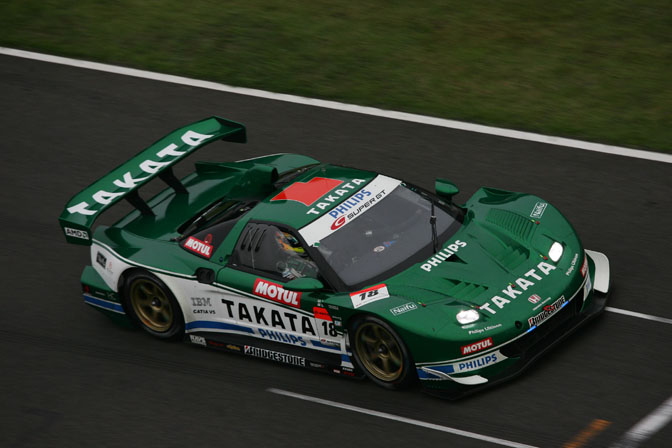 The race was filled with a number of crashes and many position changes as the cars of the GT500 and GT300 classes became entangled with each other throughout the race. In a somewhat unexpected happening, it was not the dominant GT-R which came out on top in the GT500 class but the pole position-holding Takata Dome NSX driven by Ryo Michigami and Takashi Kogure. This was the first win for the NSX this season and only the second race this year not won by a GT-R. Although this was the first victory this year for the Takata Dome car, it is now on top of the season rankings following a string of solid performances earlier this year.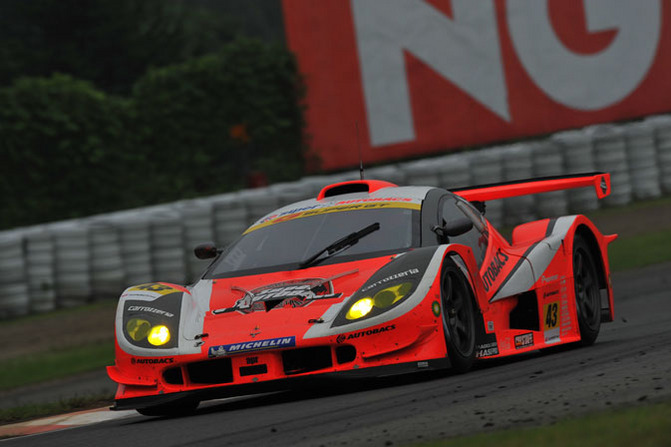 In the GT300 Class, the ARTA Garaiya driven by Morio Nitta and Shinichi Takagi got its second victory of the season after starting the race in second position. The ARTA Garaiya team has been one of the most interesting teams in GT300 for a while and it is nice to see them achieving success this season.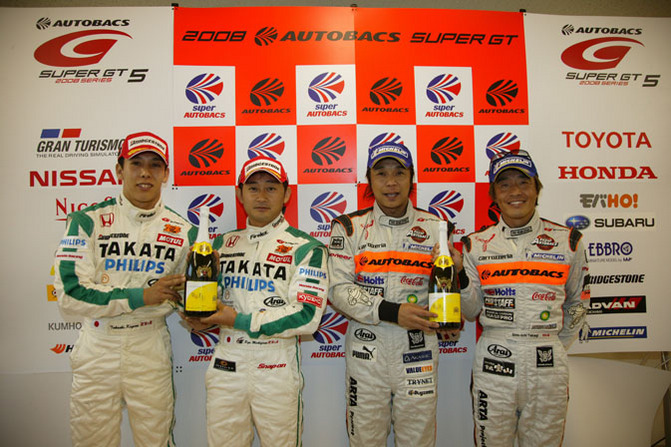 Here are the two class-winning teams after the race. Takata Dome NSX driver Ryo Michigami should be quite familiar to tuning enthusiast for his work driving 5Zigen's cars at recent time attack events in the United States.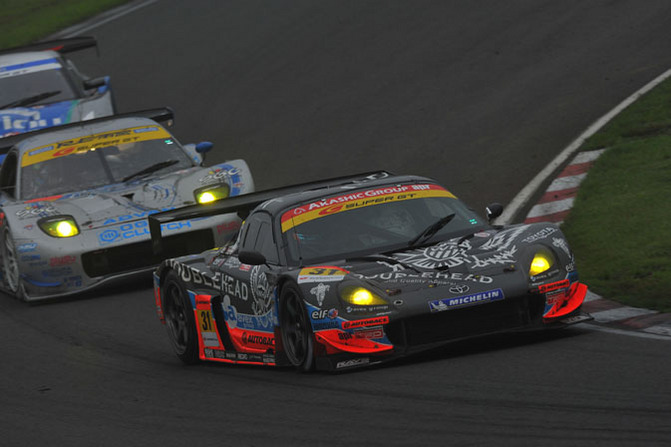 Here is the Doublehead Avex MR-S which finished 3rd overall in the GT300 class. Despite no longer being in production, there are still two MR-S teams in GT300.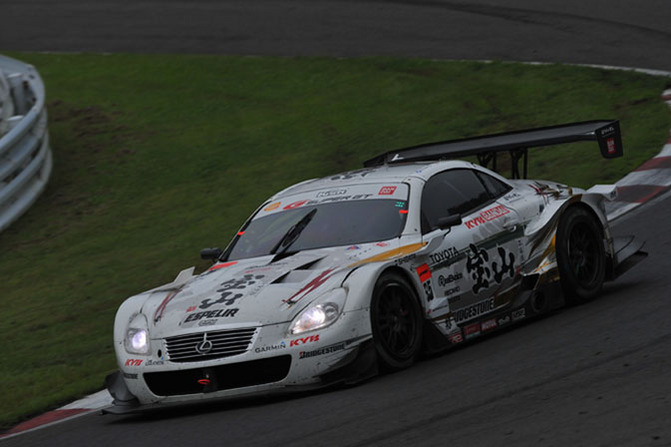 Lastly here is the Houzan Kraft SC430 which finished second in the GT500 class. It was a very good day for the SC430 teams as they held the second, third, and fourth positions in GT500. The highest finishing GT-R was in eight place.
The next Super GT race will be at Suzuka next month and we have some very special coverage lined up for that event.
Super GT (Photos Courtesy of Super GT)
-Mike Garrett