What could be better than seeing a bunch of cool hot rods and pro touring muscle cars underneath the skyline of one of America's most historic cities? How about seeing a bunch of cool hot rods and muscle cars being thrashed on an autocross course at the same event? Speedhunters forum member MarlowLT12 was at the TRSCCA and Goodguys Car Show & Autocross in downtown Nashville, TN where he found some of the best hot rods and muscle cars that the south has to offer.
The guys from Air Ride technologies helped to host the autocross event and brought out a number of their finest pro touring muscle cars to be put through their paces on the course. In order to spread awareness of the sport, the autocross event was open for free to anyone who entered the car show. I thought that was a really cool thing to do.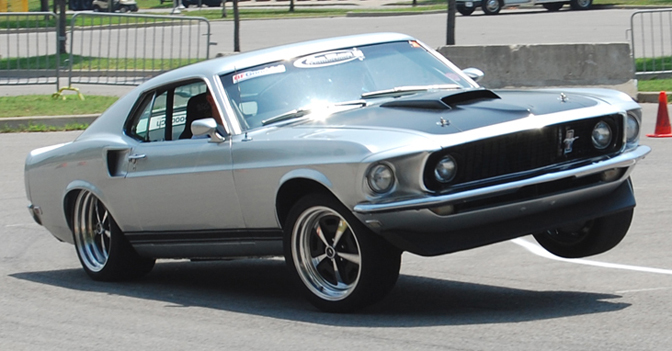 Look at this Mustang fastback lift the front wheel! This 'Stang is running a NASCAR-spec transmission and is equipped with a carbon clutch that is estimated at $9,000!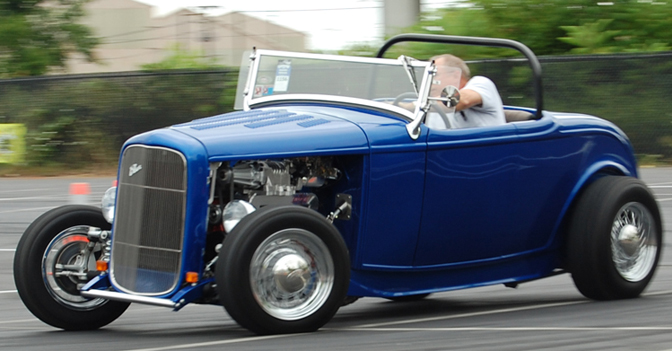 Even though it is still running skinny tires up front, this blown six cylinder Ford Roadster was the winner in the class for the older cars.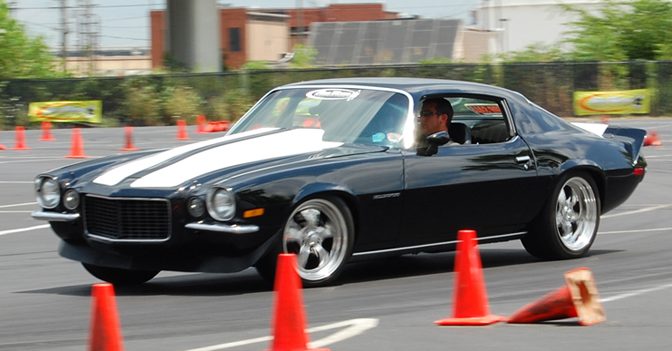 Early second generation Camaros like this are one of my favorite F-bodies.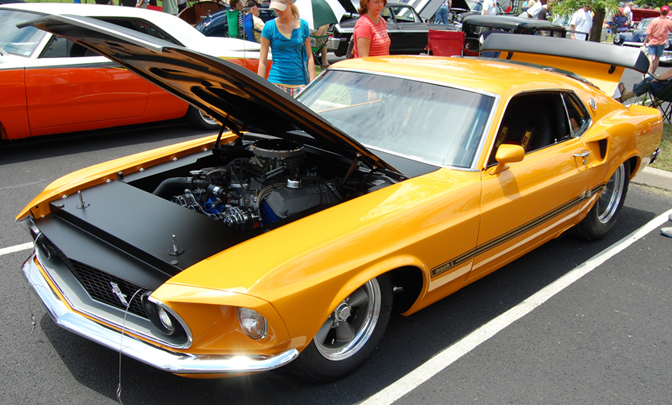 This Mach 1 is absolutely stunning. The pro street look is still alive and well.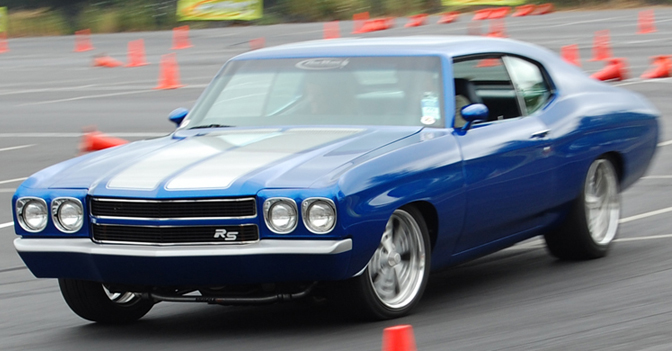 This '70 Chevelle was built by Air Ride Technologies and will be given away at a Goodguys event in Ohio. Can I enter to win? I'll even pay to have it shipped to Japan.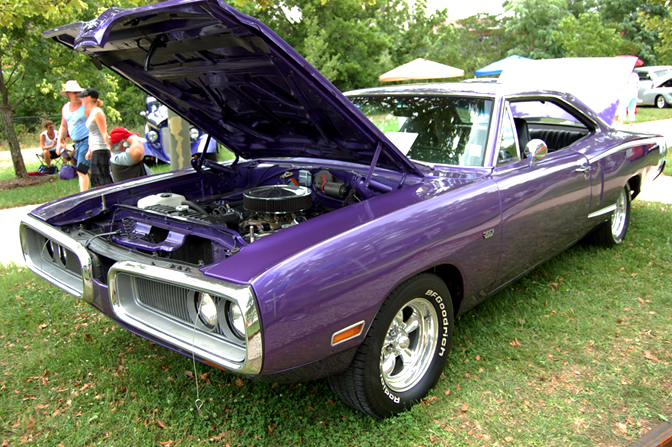 Ah yes one of my favorite Mopars, the '70 Dodge Coronet Superbee in iconic "Plum Crazy" paint.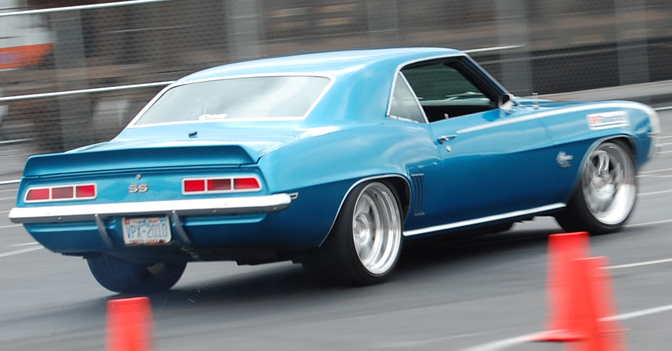 This '69 Camaro from Detroit Speed was the fastest car of the weekend.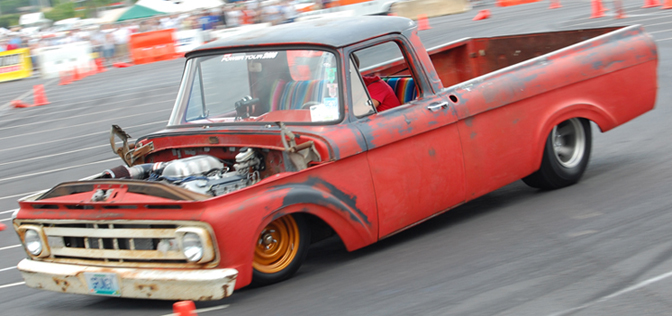 Check out this 5.0-powered Ford pickup. For as long as I can remember Chevy trucks were the popular ones in the rodding and custom scene, but lately it seems like these Fords are getting a really big following.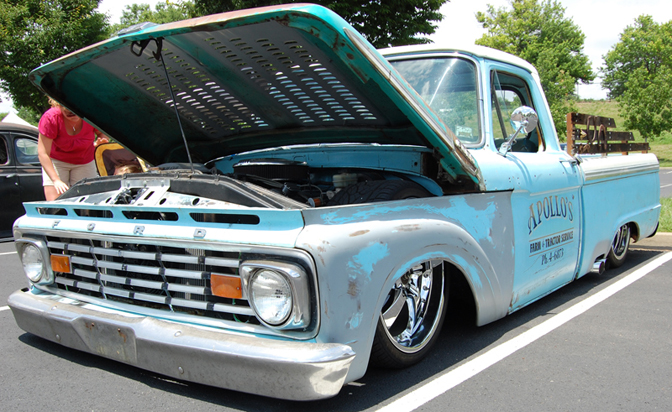 Another example of a slammed early '60s Ford F-series. I love it.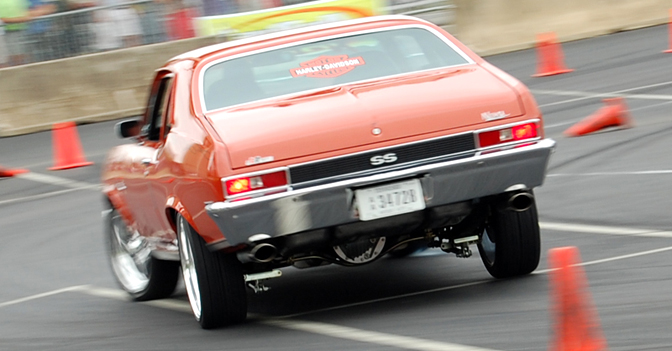 And lastly one more shot a of a Nova ripping it up on the autocross course.
-Mike Garrett