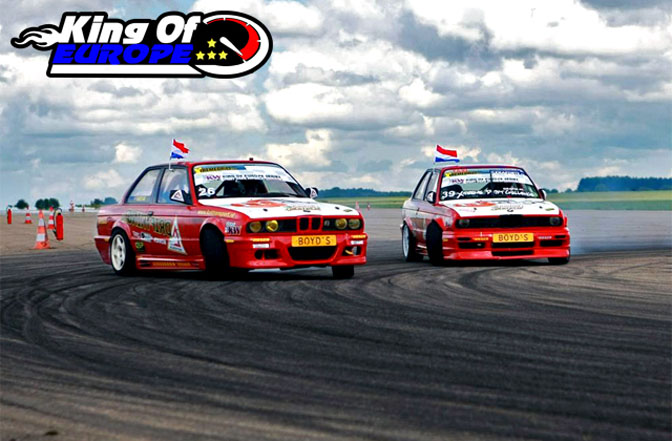 The King Of Europe is a drift series that is being held on Europe's mainland. They have eight rounds in various countries like France, Hungary, Belgium and the Czech Republic making it a true European Championship. It is more like a grassroots event, without big teams and sponsored cars and it's quite different than the drift series that are being held in the UK. The major drawback in the King Of Europe for me is that not all the drivers attend all the rounds. But then again we must not forget that most of the drifters do this for a hobby and that they have normal day jobs.
The King Of Europe event was created in 2005 to bring the best drifters in Europe together. Paul Vlasblom won the first series in 2005 and he did the same in 2007. For this year he has decided he is not going to run the series in favor for other smaller drift events and demos.
Let's have a look at the cars that are being driven in the King Of Europe Series. The series are dominated by BMW's, they are cheap to buy, parts are readily available, and the only thing you need is a welded diff.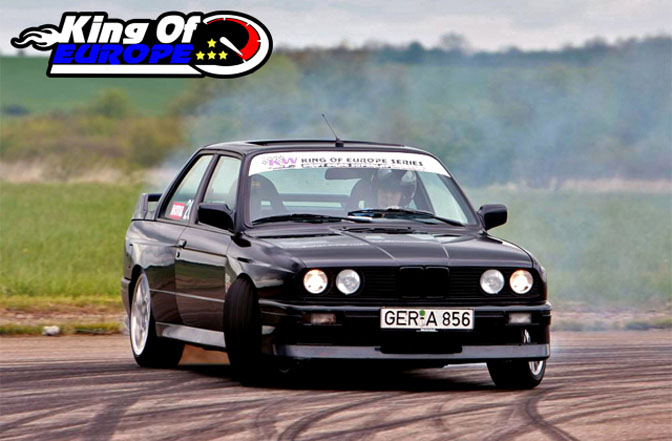 Here is one of the cleanest looking BMW's. The car is currently placed fourth overall and is being driven by Franck Lagalice. The E30 model is the most popular car, this one is a true M3 model.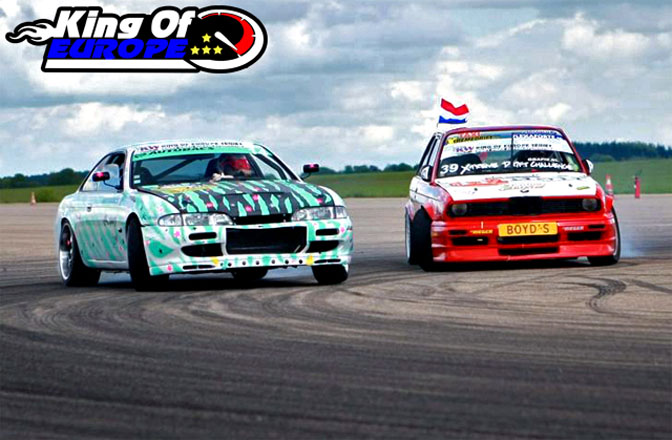 There are other cars like this Nissan S14 from Tony Jouin, it features a wild paintjob, not to my style but it sure get's you noticed. The car is being chased by number one Kees Kok from Holland in his BMW E30 M3 with 268bhp. You could also see him in the opening picture, where he chases his own son Marko Kok in a Tsuiso battle. Marko is placed second in the overall standings just behind his dad.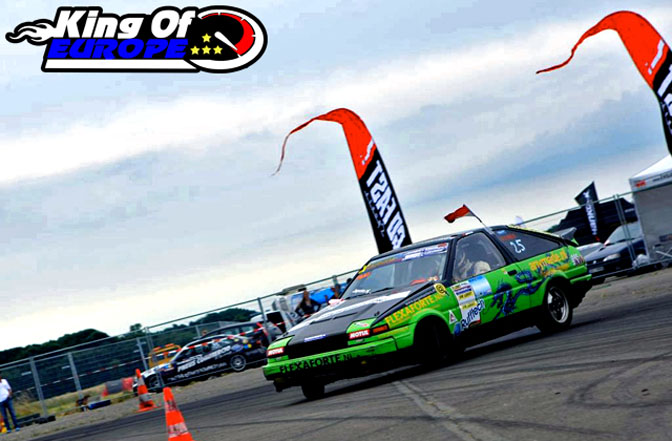 Another contender form Holland is Jasper Spaan in his Toyota Corolla AE86. The Corolla has as much a cult following as in other countries, but there aren't many around. Most of the examples are imported from Japan, but they are rather used for shows than for drifting.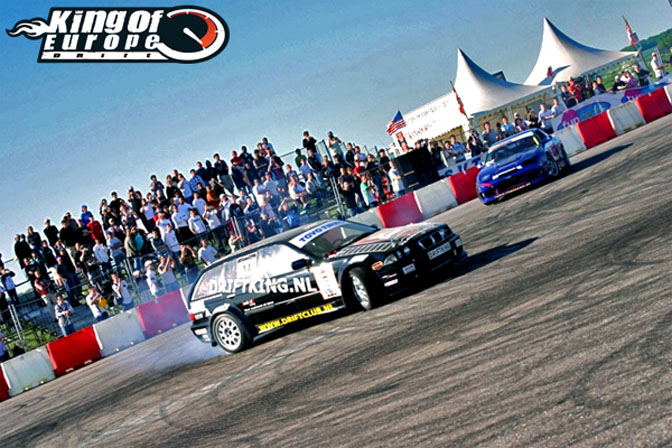 Here we have Paul Vlasblom and his BMW Touring, this car has been built to D1 specification and he is seen as one of the best drifters in Europe. Can Formula D please invite him to the Red Bull World Drifting Championship?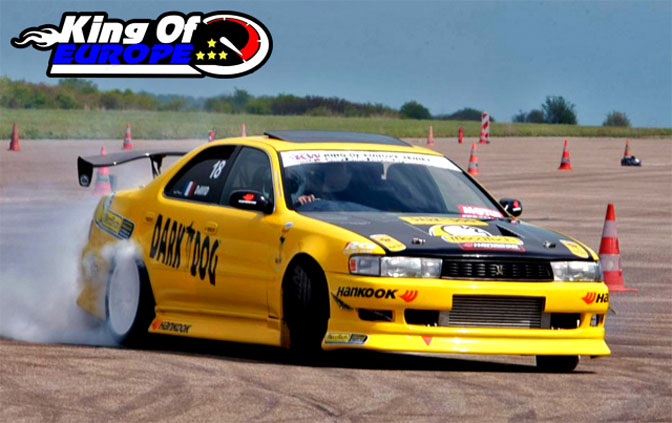 This JZX Chaser belongs to David Roze from France. He is placed sixth overall. In the other European drift series the Japanese cars have the upper hand, particularly in the UK and northern countries like Sweden and Norway. I really hope to see some different kind of cars in the future.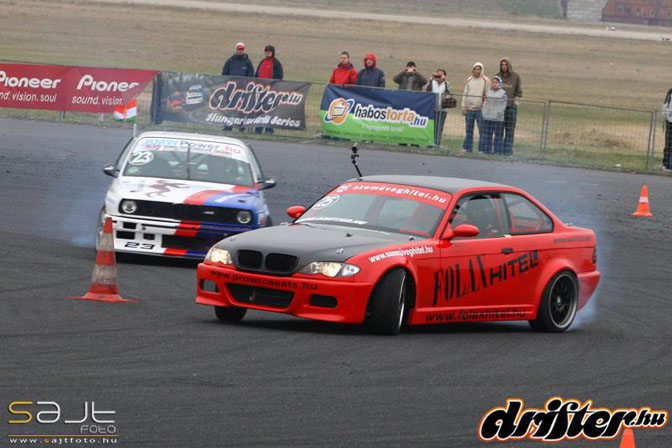 Here we have a BMW E36 M3 with 360bhp. The owner Kerényi Ádám has stripped the interior and has placed his driver seat in the rear of the car to give it a better weight distribution.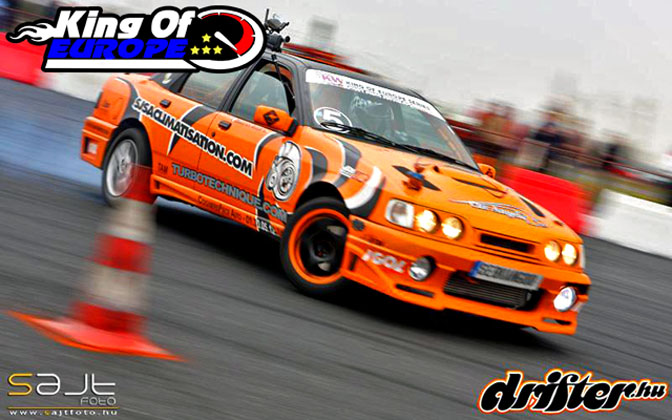 This crazy orange car is a Ford Sierra Cosworth with 350bhp. The car is very popular in rally events, but as you can see it can also drift.
In the future I hope that more magazines and websites like ours give more attention to these smaller series so it encourages sponsors to join in.
-Jeroen Willemsen