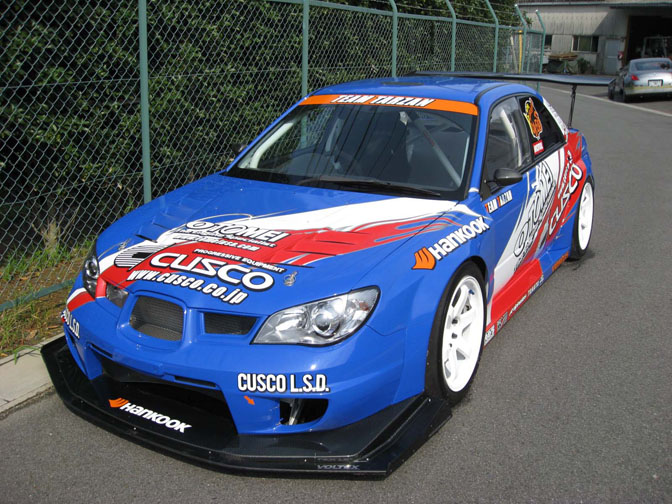 After his success with the Sun Auto's Cyber Evo, 'Tarzan' Yamada has commissioned Cusco to build him a new Time Attack car. This time it's different because now he will campaign this car as Team Tarzan, and he will drive the car himself in the various Time Attack series. Cusco has brought in heavyweights like Tomei and Voltex to help build the car.
The car already had its shakedown, and the results looks promising. The cars that are used in the Time Attack on Tsukuba are getting better and better each year. There's more and more time invested in aerodynamics. One of the front runners is Voltex, and it's evident when looking at their latest creation.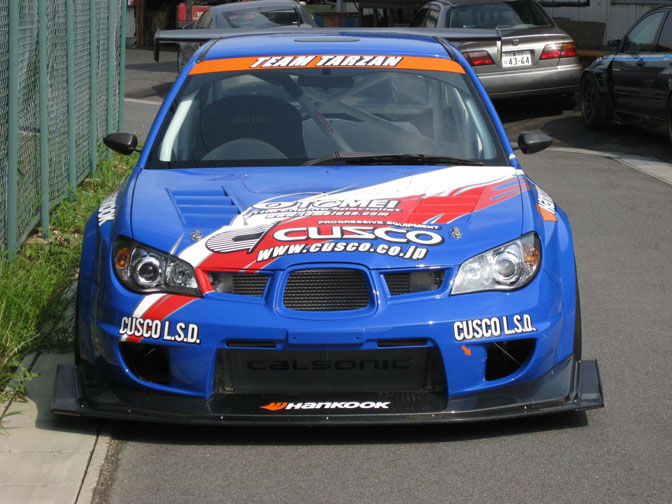 Notice the radiator and the intercooler setup behind the front bumper and front fascia. The engine used is the proven EJ25. It uses Tomei connecting rods, crankshaft, camshafts and a head gasket. It has a Garrett GT3076R turbo, 4 x 850cc fuel injectors and a Motec M600 ECU. Powerfigures aren't available just yet but I expect it to be around the 500bhp mark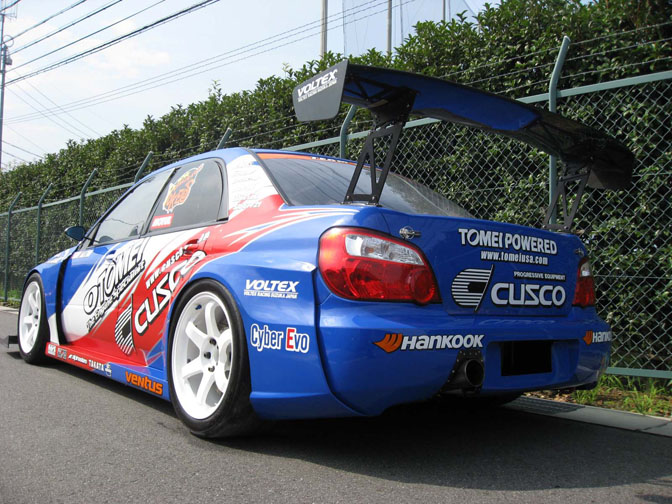 Most noticeable in the rear is the Voltex spoiler to give the car it's much needed downforce. You can also see how much wider the car has become with the new Voltex bodykit.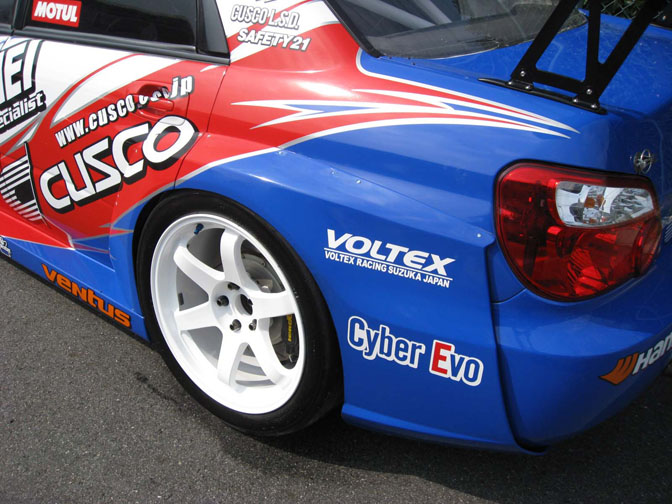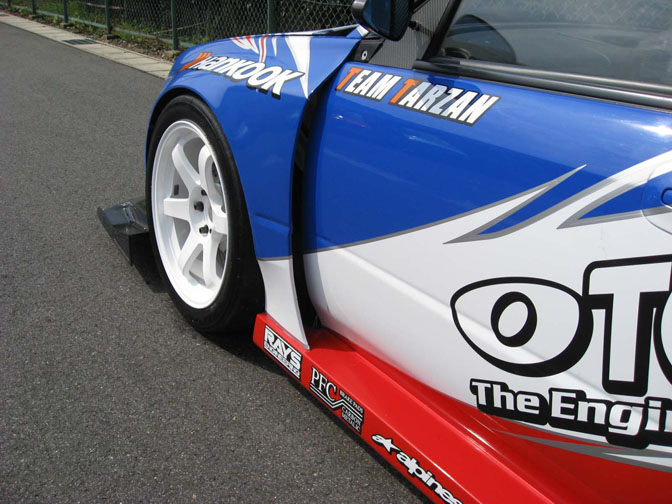 The wheels are sitting snugly under the wider front and rear fenders.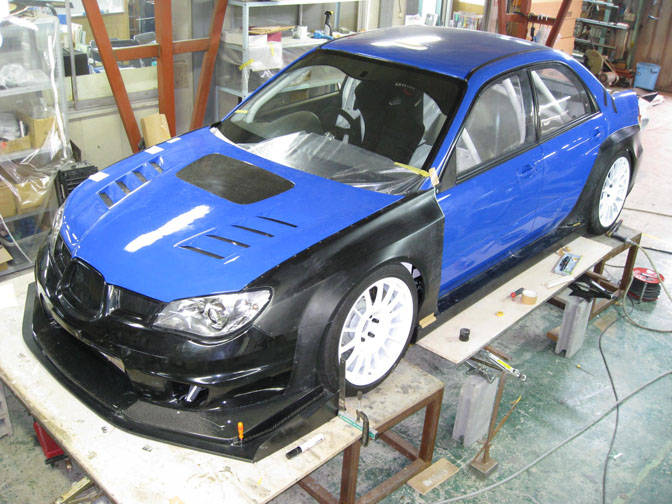 As you can see, the car had some serious body modifications.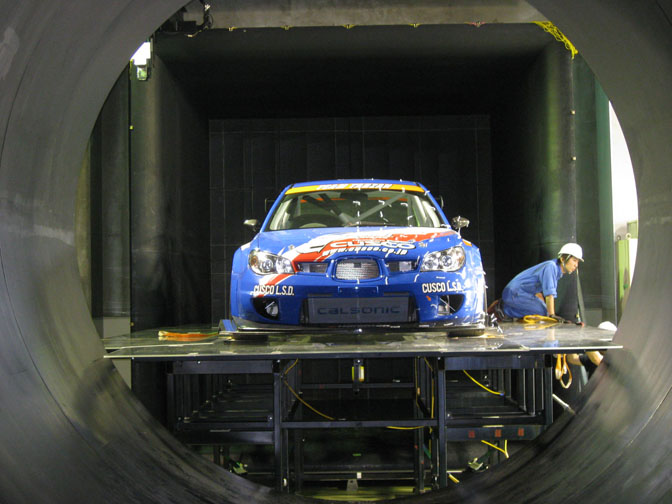 Yep, that's a wind tunnel. I have seen more and more cars using this tunnel on the Mie University. How many companies do you know that will go to this extent to prove they are the best?
-Jeroen Willemsen