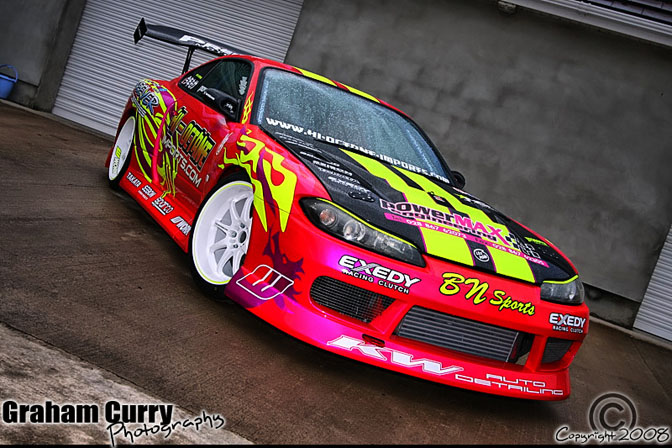 While looking for information on the Prodrift series a few days ago, I came across this hybrid car. I have heard a lot about the LS2 engine and people wanting  to put into their car, seems like there are many advantages to running a big torque engine…… Personally, I'm not very familiar with the LS2 engine or any other engine derived from it….. All I know is that this engine came out of a Vauxhall Monaro (Vauxhall is part of the GM group and is also called a Opel in other countries) and the car was build in Ireland by Chubby McCord from Hi Octane Imports. But first things first, the car itself, let's have a look: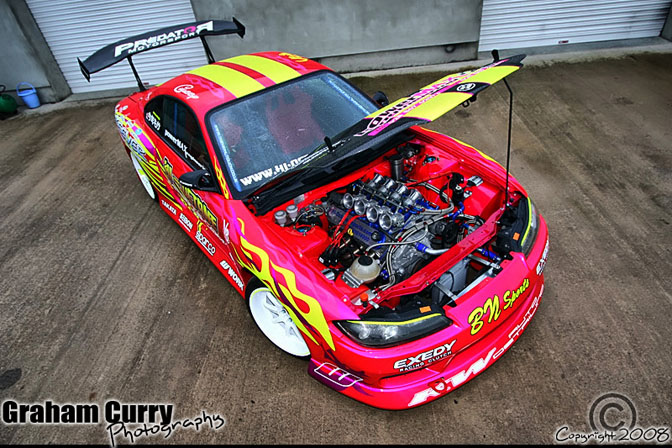 The standard SR20 leaves plenty of space in the engine bay of a S15. How different does it look now? As you can see, the engine has got some help from eight throttle bodies to help it breath better; I wonder how this animal sounds like when it passes you on full throttle. You American guys should know the sound, but for us Europeans it's still something special, hearing a V8.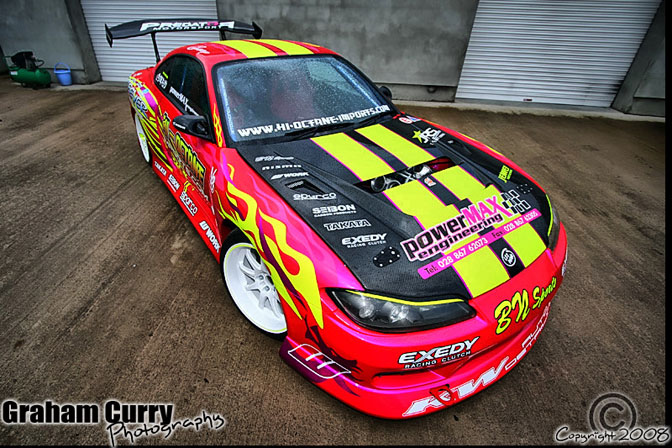 I'm always amazed by the graphics that the Irish lads put on their cars. Everybody knows the graphics made by Mana-P on the D1 cars but I really feel that the graphics found on the cars in the Prodrift Series can hold their own. The color of the car works very well with the flashy yellow and pink graphics.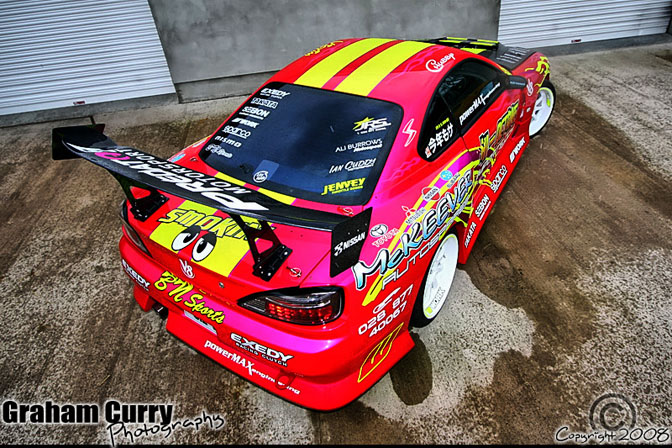 From the rear it looks even more impressive with the huge spoiler. You can also see some pink shining through the paintjob. Very well executed.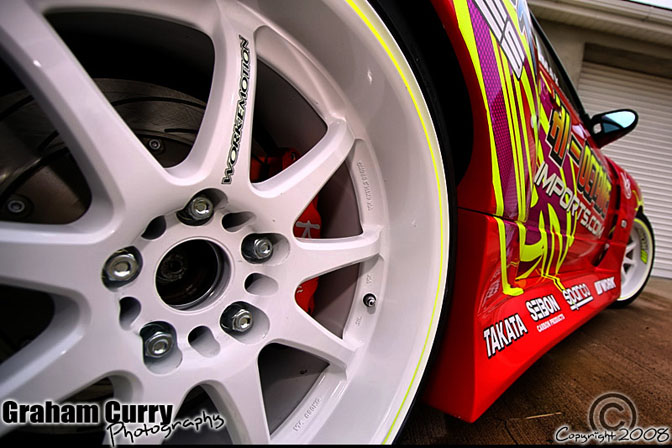 The new Work XD9 rims are finding their way on cars in every kind of sport, from Time Attack to full on drift cars. These white ones feature a cool yellow thin line to give it something special. Behind the wheels I see some K-sport calipers and rotors.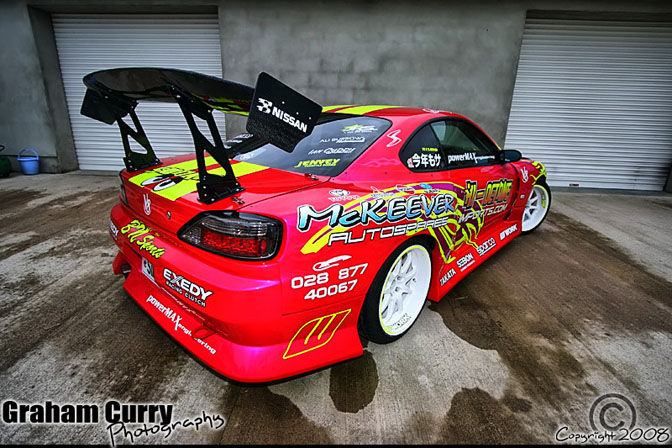 The bodykit Is made by BN-Sports and you can find it on almost every S15 out there, but then again it is also one of the best looking si why not…… You can see that the wheels really struggle to get from under the wide rear arches.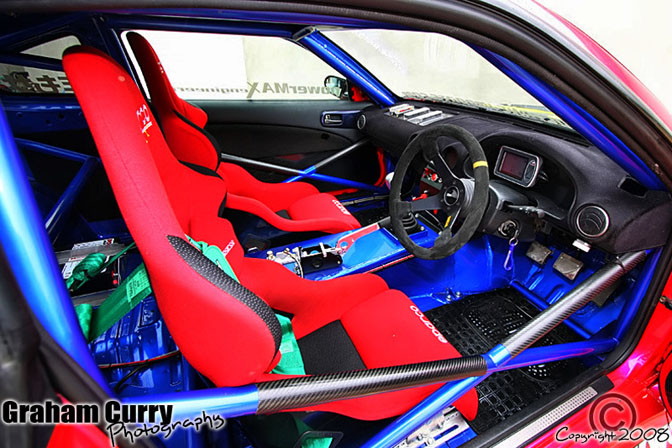 The fully stripped interior painted in contrasting blue has a pair of Sparco bucket seats, flocked dashboard (it stops the sun from blinding you), Sparco steering wheel and a built rollcage. The signature green harnesses are off course from Takata. The dashboard also has a custom made display to show the driver all the vitals on one screen.
Is this the way forward in building driftcars? I have heard a lot of rumors from different car builders in Europe that they will go for the 'cheaper' American engines rather than a RB or a SR engine. What do you think?
The car was found on the Irish Driver forum.
-Jeroen Willemsen