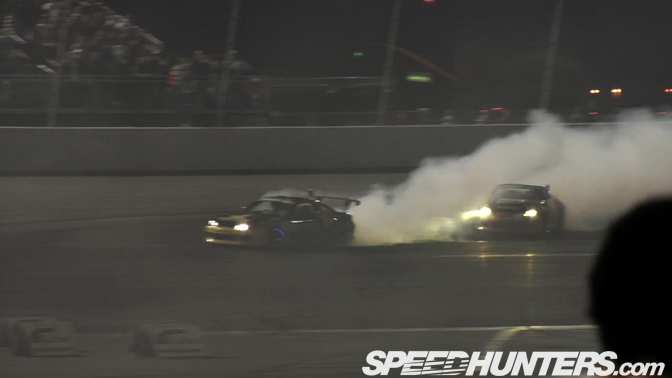 IMO one of the world's great spectacles of motorsports is full force drifting at Irwindale Speedway. It really feels like a gladiatorial battleground, complete with a blood thirsty crowd. It simply has to be experienced to be believed.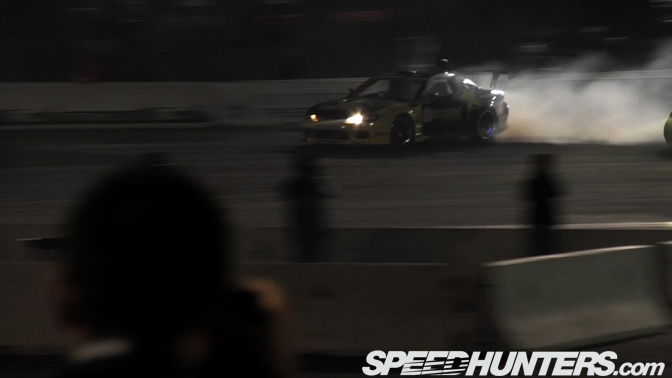 It was a defining moment in the 2007 Formula Drift championship. Two title contenders: Yoshihara and Forsberg had to square up against one another to fight it out for not only the Irwindale podium, but also the final standing of the overall championship. Dramatic stuff indeed.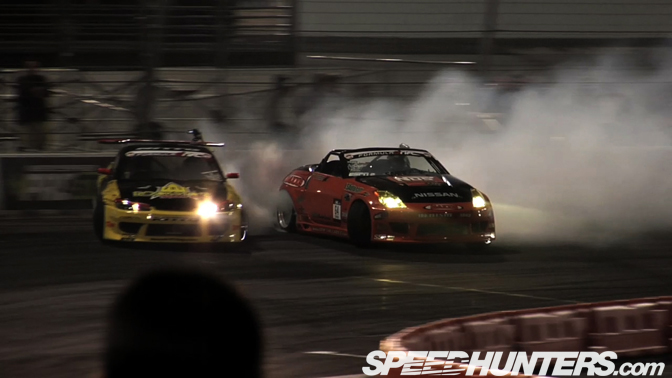 Watch the video to see what happened next.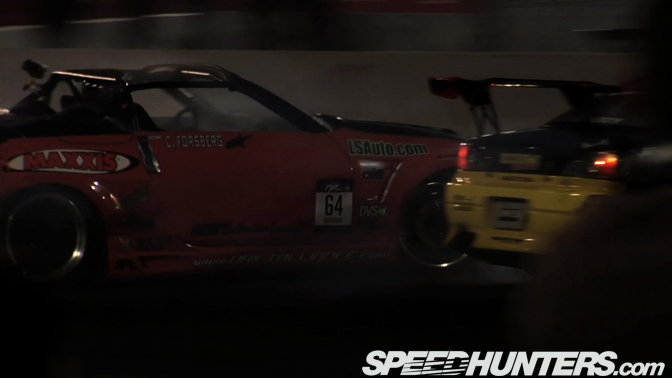 Better yet, download the full rez 720p quicktime and watch it full screen. You won't be disappointed!
Tx to my man Rob Bullough for the dark soundscapes!
:Rod Chong