I have debated writing this post a few times, but I've gone ahead and you now have the same dilemma with reading it…or not!
Why could I not decide on posting this? Well, like many people, I'm a little bit of a Badge snobs, be it an Apple Ipod, a BMW, a TAG Heuer, brand positioning, reputation and heritage play a large part in sales and success. Kia, and sister company Hyundai are in the same situation as the likes of Honda and Nissan were in the 70's. They are improving their product, but the badge turns many away.
Could the new Kia Soul go some way to changing opinions and perceptions? What do you think?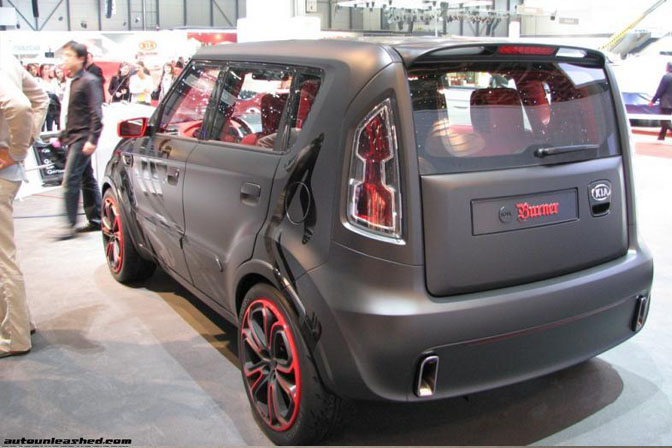 The Soul makes its debut next month at the London motor Show and is due to go on sale in Europe later this year, with North America to follow. Its clear where the inspiration for the Soul and positioning in the market came from! The Scion Xb/Xd (below) and Nissan Cube are obvious competitors. With the fuel and financial crisis around the world, car companies are seeing sales of small vehicles rocket.
The Soul has some great detailing and proportions and, to my eyes, is more successful than the Scion, if its is a bit fussy in places. Shown as a concept at the Geneva show (the over-done black car, above) in March, the Soul has already sparked much interest on automotive forums and this is exactly what Kia needs. Aside from the low-rent rear lights and the black body side mouldings, the production version is a pretty neat design for the class.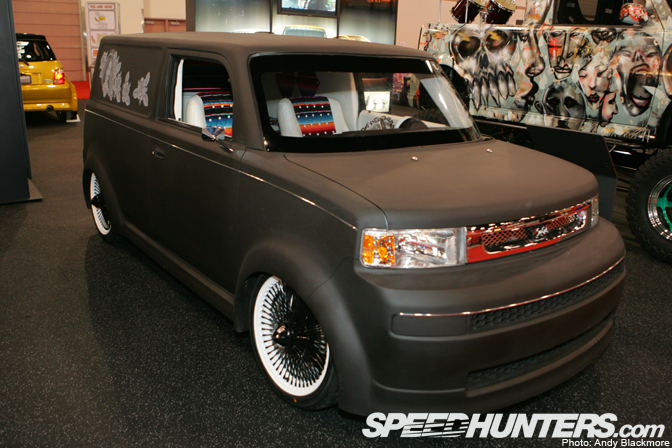 Scion has a history of working with car builders on various cars, which then appear at various shows like the Scion above from SEMA. Were starting to hear that Kia are doing similar things.  At the same time, Scion are struggling at the moment. Why is this, has the fashion passed?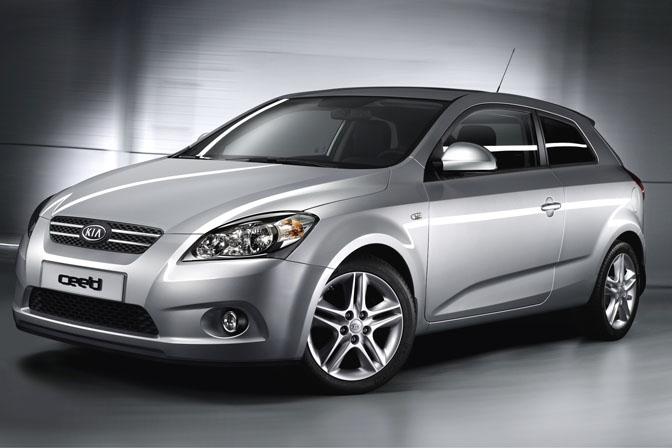 There are other signs that Kia are on the move. The strangely named Slovakian built, Cee'd hatch (above) was lunched last year in Europe and has been a massive success for Kia, on par with the class leading Ford Focus (remember- not the American version!) in some European magazines. A production Cee'd even won its class at the recent Nurburgring 24 hours, and then drove back home to Italy!!!
While Kia has already seen its image improve in Europe, the North American importers are stuck with its current bland budget range for now.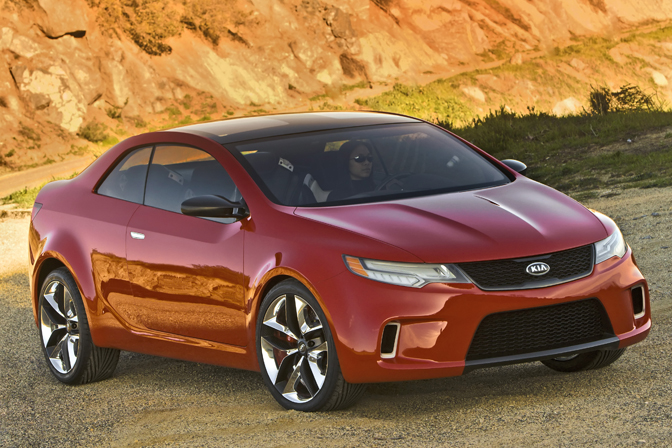 The concept above is called 'KOUP' and was shown earlier this year at the New York Auto Show. This looks close to production ready and may be a forthcoming model or a taster for the next Spectra. Influenced by Civic Coupe perhaps?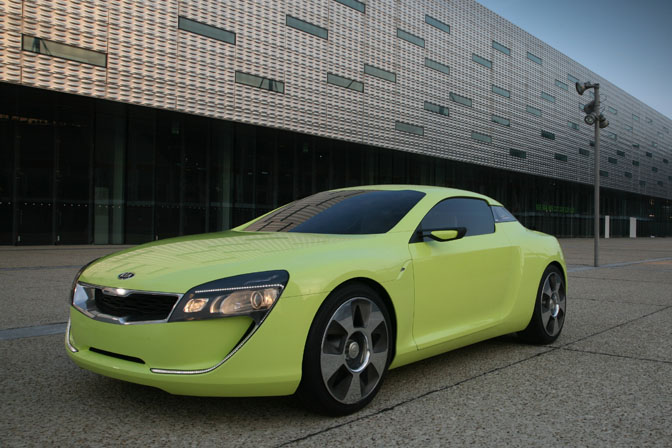 Kia are also due to show five different concepts at the forthcoming London Motor Show next month, including a new Spectra. Much of this success is due to the new Kia European Design Studio in Germany, run by former VW Audi design veteran Peter Schrayer and staffed by many ex GM and Mercedes designers.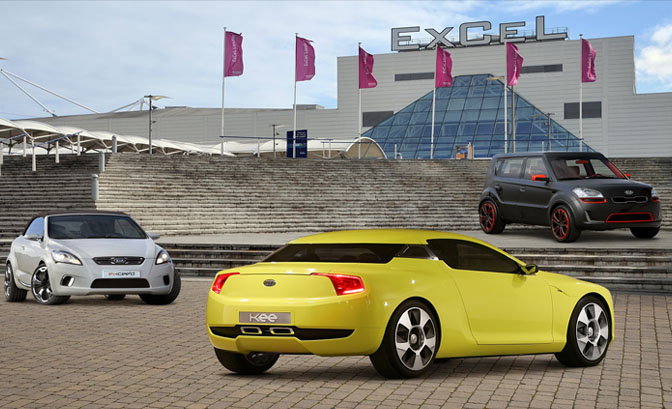 Can the Soul move Kia in the direction of 'coolness' (is that a word?).  IMHO, there is a little more work to do, but they are heading in the right direction very quickly!
Should Kia be discounted anymore?  Its easy to forget,  the likes of Honda, Toyota and Nissan (Datsun) were perceived the same way in Europe and the US once upon a time!!!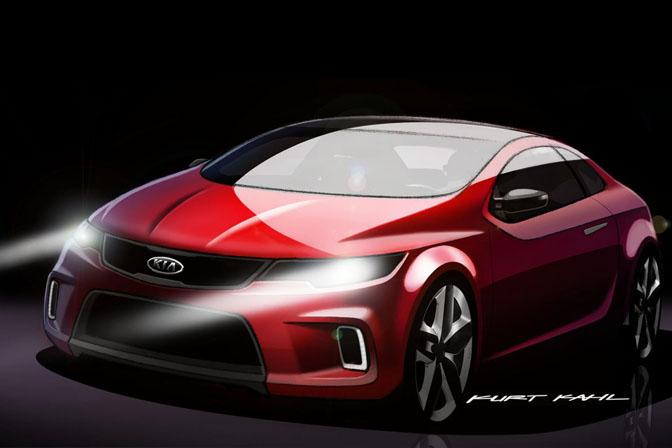 http://www.kia-world.net – a cool Kia owners site, which I discovered in researching this.
http://www.autounleashed.com/geneva-2008-kia-soul-triplets
http://www.autoexpress.co.uk/carreviews/firstdrives/220701/kia_soul_burner.html