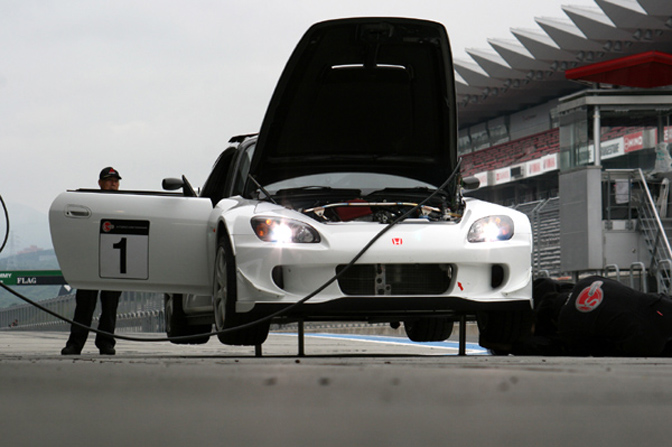 Most tuner car fans are probably familiar with the wild Tsukuba Special S2000 time attack car built by ASM, but that car is not the only S2000 in only ASM's fleet. ASM's other cars may be more mild in execution, but they are no less impressive. Last weekend the ASM crew took their "1-go" S2000 to Fuji Speedway for a testing session with with pro driver Shinichi Takagi. Takagi drives the GT300 ARTA Garaiya in the Super GT series. Obviously, ASM doesn't fool around when it comes to this sort of thing.
These photos come from ASM's blog, which in my opinion is one of the best Japanese tuner shop blogs on the net. The photos are always high high quality and have a nice, creative touch. I guess that's to be expected from the hardcore people at ASM.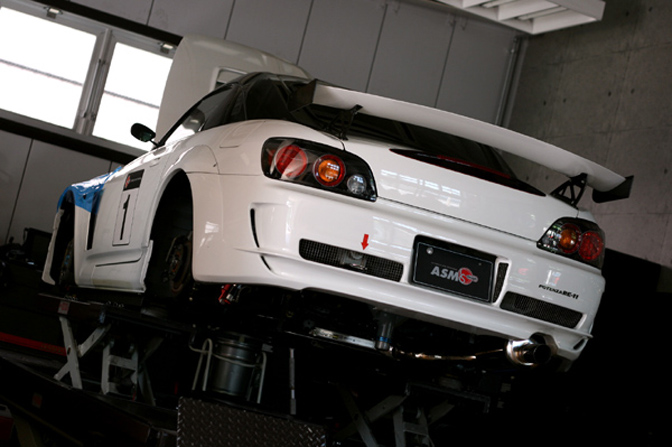 Here the S2000 is seen as it's being prepped for the trip to Fuji. I'm really loving the body work on this car, it looks fantastic and you can bet it's 100% functional.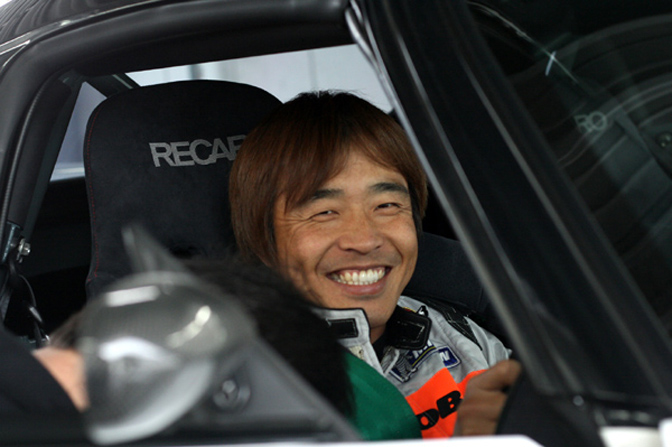 Takagi-san seems to be enjoying his job.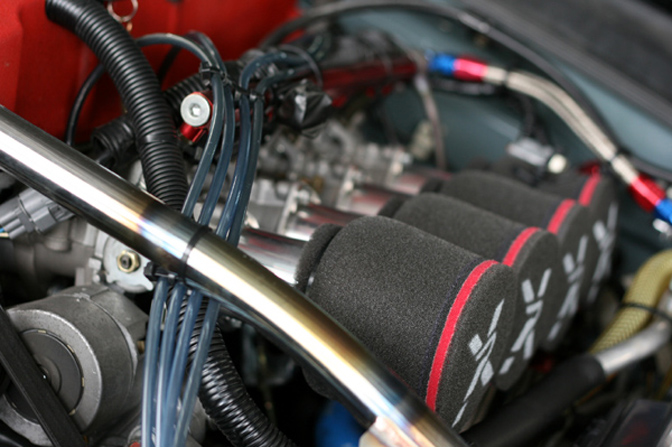 Individual throttle bodies. Not for the bling factor, but for maximum power and response.
The air jacks are another functional modification. You can bet they got plenty of use during the testing session. Check out the aero work underneath as well! Serious stuff.
You can find more photos on the ASM blog.
-Mike Garrett