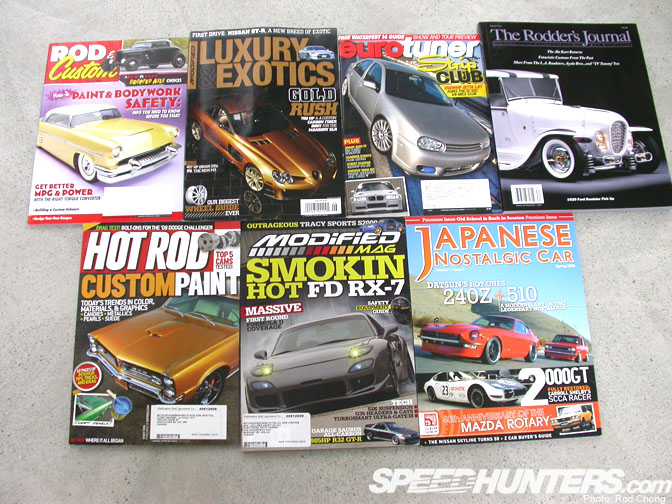 You know my wife and I have a theory there are two types of kids on the planet: Indoor kids and outdoor kids. We grew up firmly in the former category and remain so with our lifestyle habits. Its a nice sunny summer day in Vancouver and I'm sure the beaches are
full of sun worshipers but we're rather content to be sitting here on our couch watching the F1 on our flat screen. As I type this she is happily knitting away on one of her many textile projects and I am typing on my laptop.
Go Hamilton!
So I've spent a good portion of this weekend on the couch with one of my habits: car magazines. I suppose for most of you Speedhunters I'm a bit of a freak. I read magazines devoted to European, Japanese AND American cars. INSANITY! I'M CRAZY! Muhhahahah!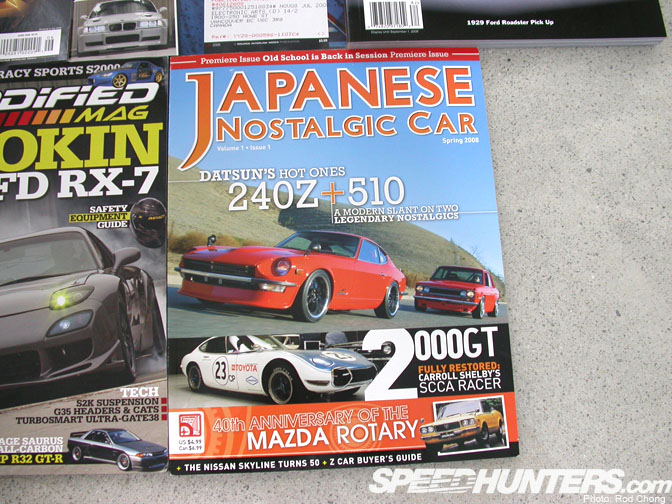 I'm particularly impressed with Japanese Nostalgic Car magazine. The depth of the articles in this rag are fantastic. I'd compare the writing in this mag to Motorsport or The Rodder's Journal but for the Japanese scene. Definitely worth picking up.
Erg Hamilton just got a drive through penalty! :<
Hmph… anyway for a more in depth review of JNC you can reach Antonio's review HERE.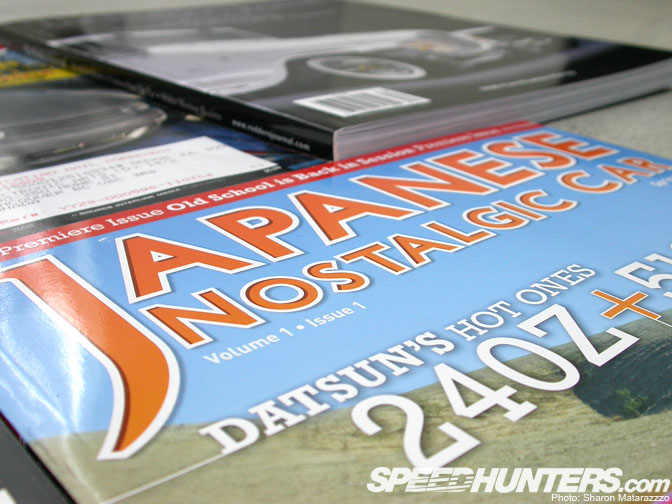 Speaking of The Rodder's Journal have a look at how THICK it is compared to the other mags. It's basically a mini book released every two months with in depth car reviews, historic photo galleries and hot rod history articles. 200 pages of retro goodness.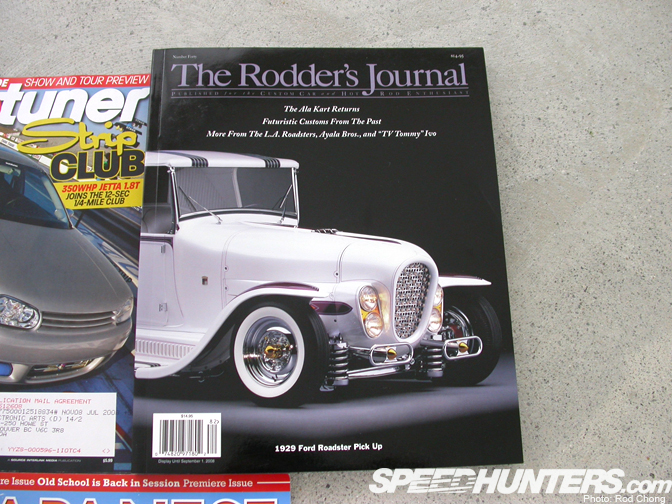 The Rodder's Journal is a must read for any fans of hot rodding, drag racing and kustom culture. Every aspect of this magazine speaks of quality and attention to detail from the paper stock to the photography and of course the writing…..
It's likely that the tuner/sport compact scene won't get a magazine of such introspective maturity until sometime in the future when we want to look back on the glory days of JDM culture with wistful eyes. I'm looking forward to the day!
:Rod Chong