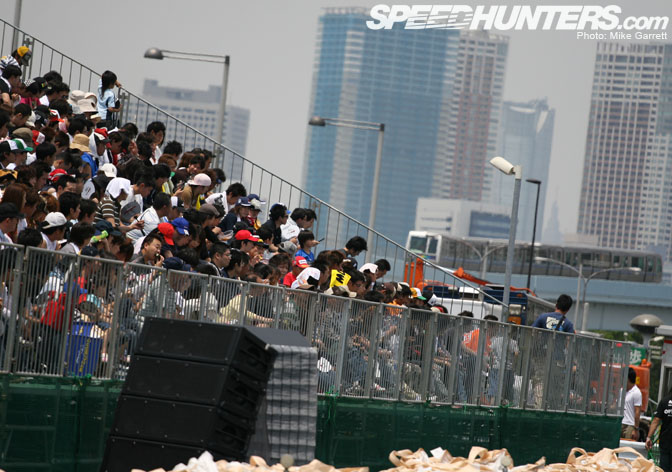 So it's almost 1am on Sunday morning in Japan as I'm writing this. I spent all day Saturday at the D1GP Tokyo Drift exhibition match in Odaiba, and I am exhausted. My skin is sunburnt dark red, my whole body is sore, I'm going on about two hours of sleep, and I'm covered in shredded rubber. Despite all that, I am in a good mood because the event was AWESOME. I'm not going to write anything about it right now, as I need to go to bed so I can get up early and go back tomorrow, but I did take the time to do up a few "teaser" shots from Saturday.
No words. Just photos. Must sleep…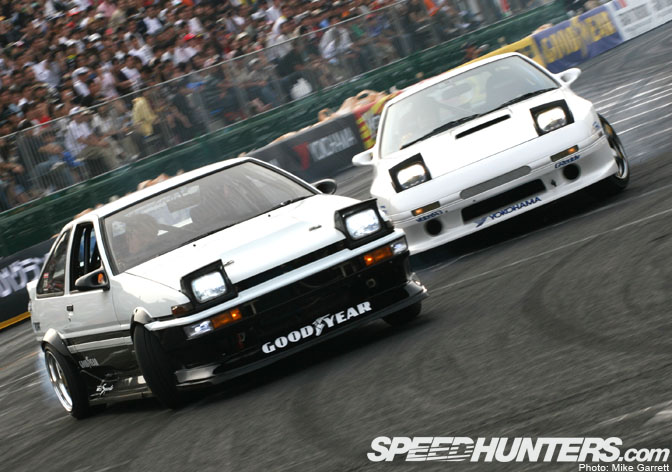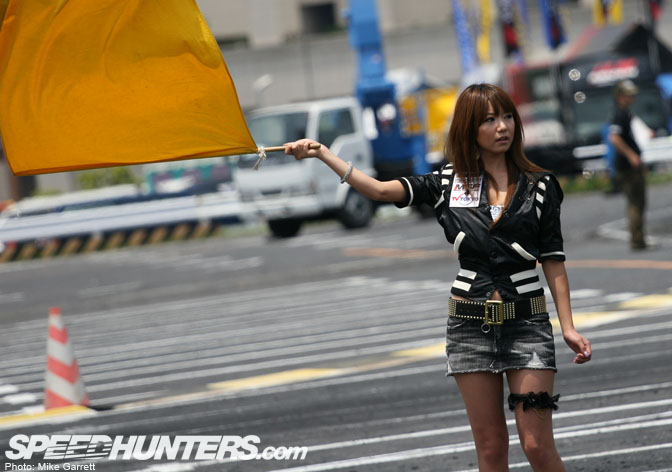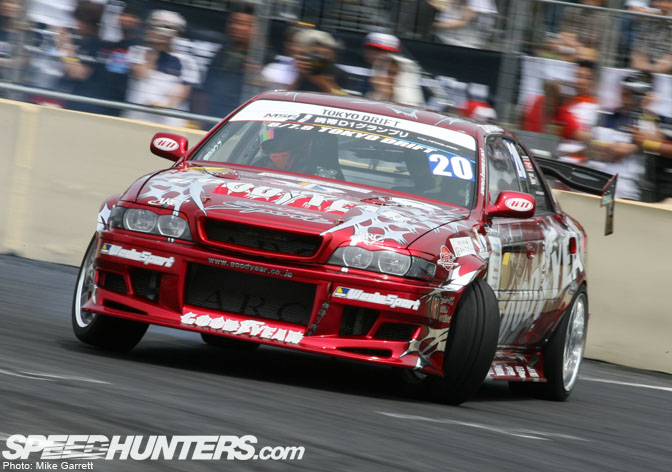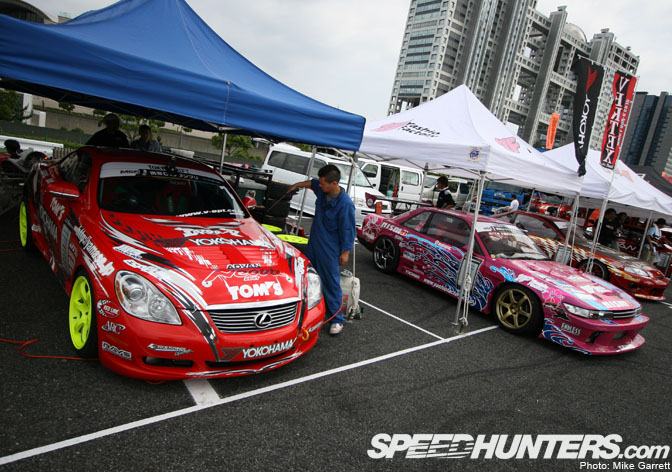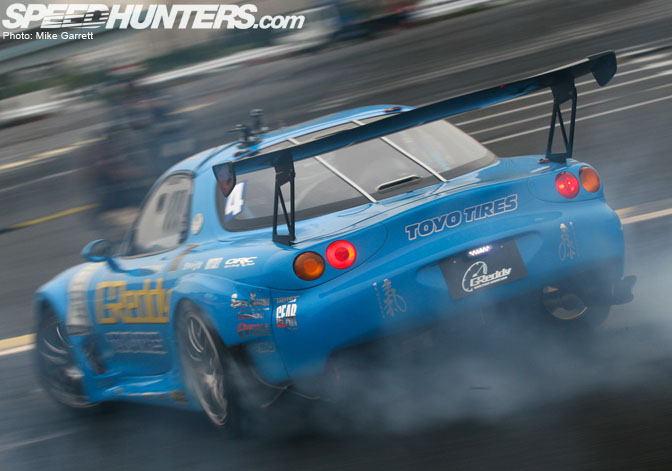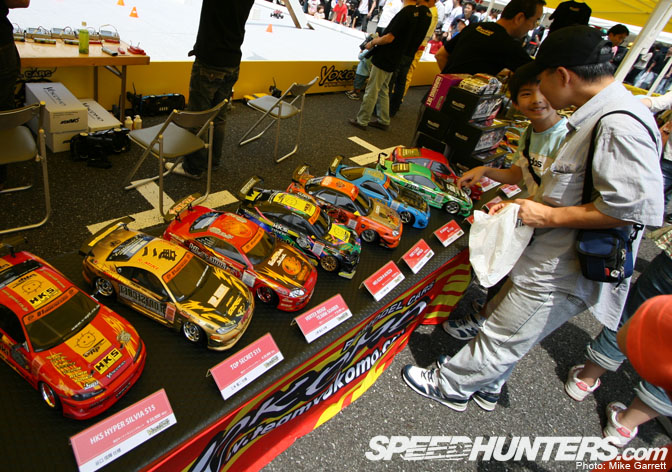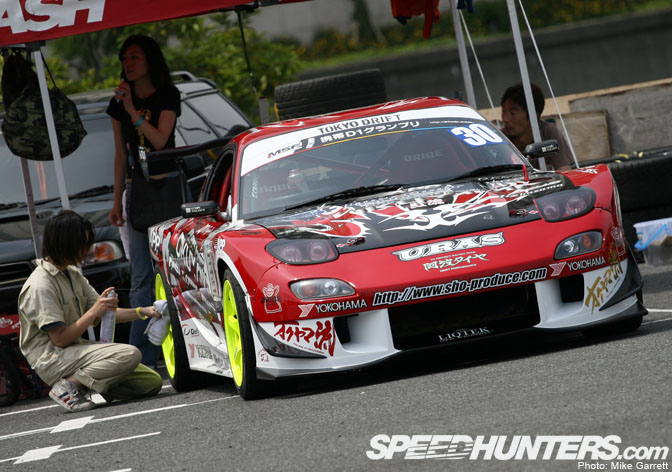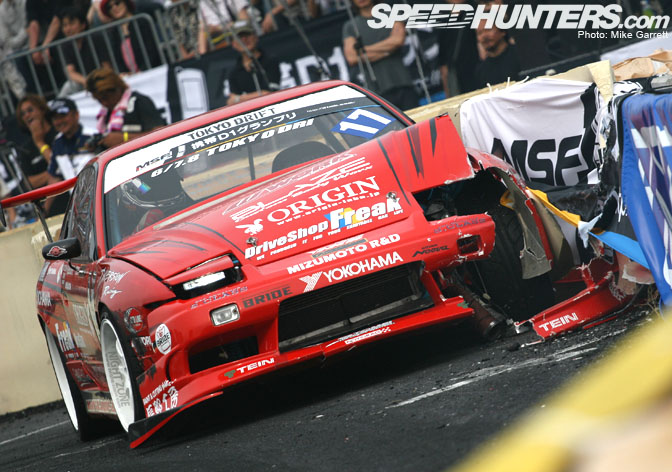 Today's forecast is calling for rain. That would usually be a bummer, but with my fried skin I'm actually looking forward to it. I wonder if day two of D1GP Tokyo Drift will be as crazy as day one?
-Mike Garrett