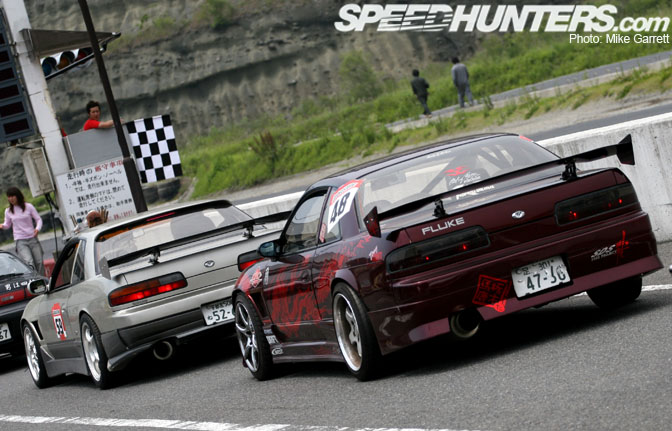 Nikko, Japan is a mountainous area that is a popular spot for tourists who want to get of Tokyo and take in some traditional Japanese culture. But for fans of drifting the big draw in the area is Nikko Circuit. Nikko Circuit is to the Japanese drifting world what the El Mirage dry lake bed is to the hot rodding world. While the track itself might be old small and old, it contains tons of drifting history. Nikko used to be the site of the D1GP during the early days of the series and it's been the host of countless other iconic drift events. Last week I took the short drive up to Nikko Circuit to check out a drift soukoukai hosted by D1 driver Hiroshi Fukuda's FLUKE-NET.
With warm and dry (rare for this time of year) weather, this event had everyone from beginners to seasoned pros taking to the track for a full day of drifting action. While D1 nowadays might be all about works teams and large courses, drifting at Nikko circuit is like going back to the early days of drifting. Everything about Nikko is grassroots, from the trackside gravel spectator areas to the tiny snack bar with old ladies selling cold beer and curry rice. You can get so close to the course that media credentials are useless. The track itself awesome as well. I'm gonna have to say that Nikko is one of the best drifting tracks anywhere in the world. A lot of the corners have big drop offs that make for a lot of three-wheel drifts and other cool looking stuff.
Now how about some photos?
What first caught my eye was this 1JZ-powered Toyota GX71 that was absolutely ripping it up. This guy was taking some of the most aggressive lines of anyone! While it may be lacking in the cosmetics department, it was very reliable as he was on the course all day driving the living hell out of it.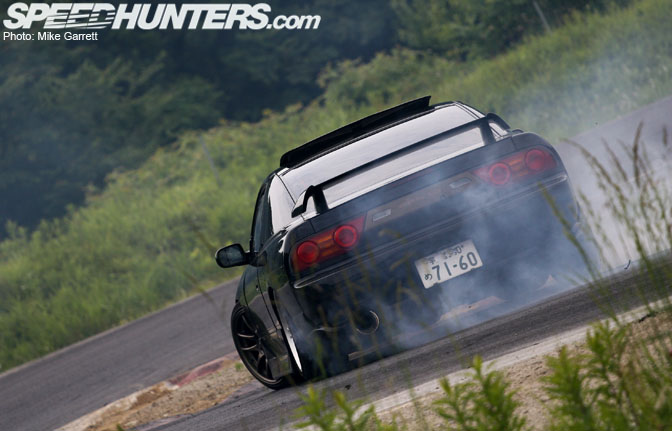 This black 180SX was one of several at the track. In this photo you can also seed the weeds and greenery that spring up in Japan during this time of year.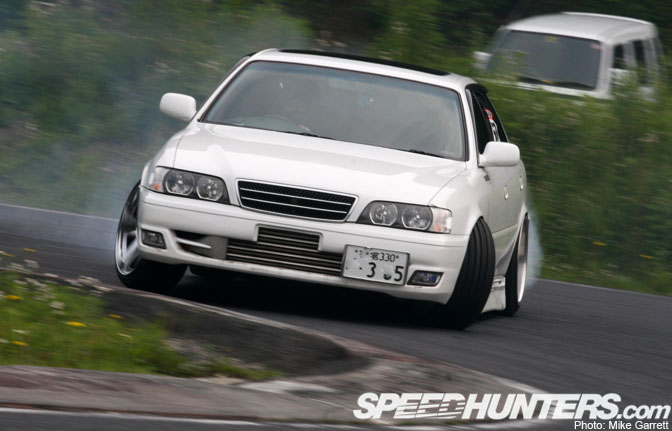 The driver of this JZX100 Chaser must have lost his front aero somewhere along the line.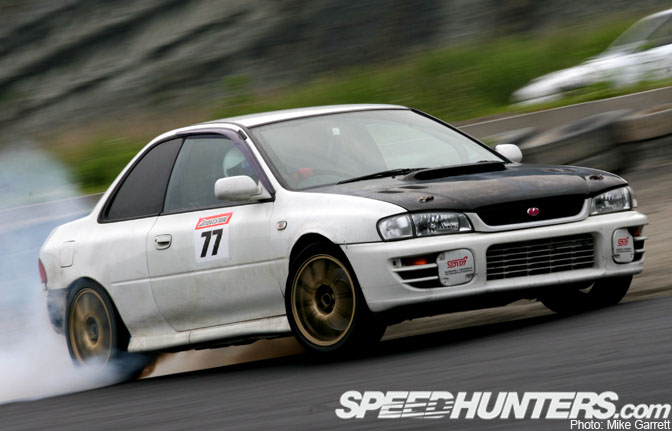 The use of older Imprezas for drifting seems to be spreading. This GC8 was one of two at the event.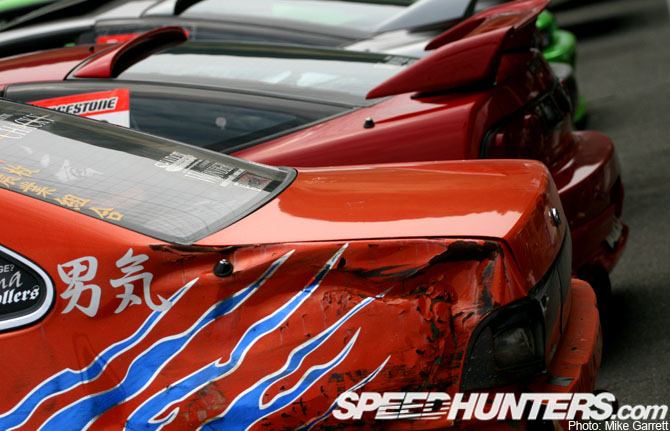 Some battle worn drift cars lined up in the paddock area.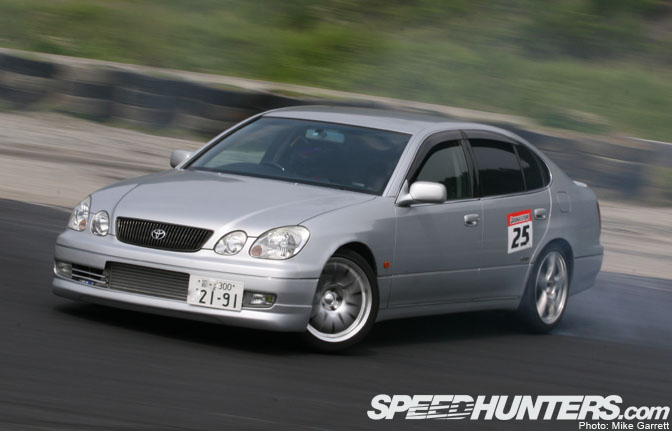 The guy in this mostly stock JZS161 Aristo was one a few guys that came to Nikko with luxury cars. Even with the stock automatic transmission he was sliding it around quite well.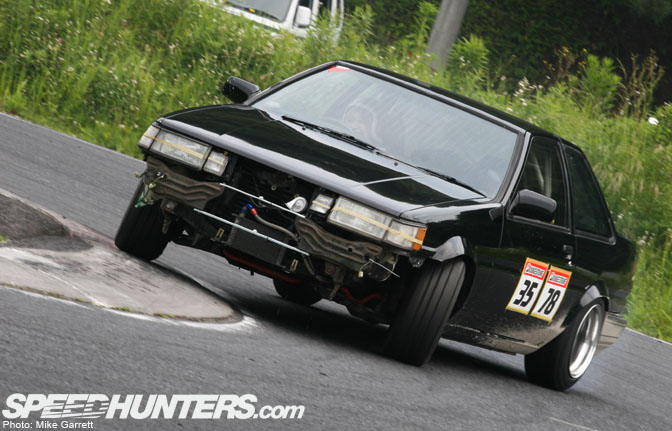 This Levin coupe was driven by one of several girls at the event. Most drift gatherings like this even offer cheaper entry fees for females. Not fair!
This red JZX100 Chaser wasn't driving, but it looked so cool that I had to take a pic.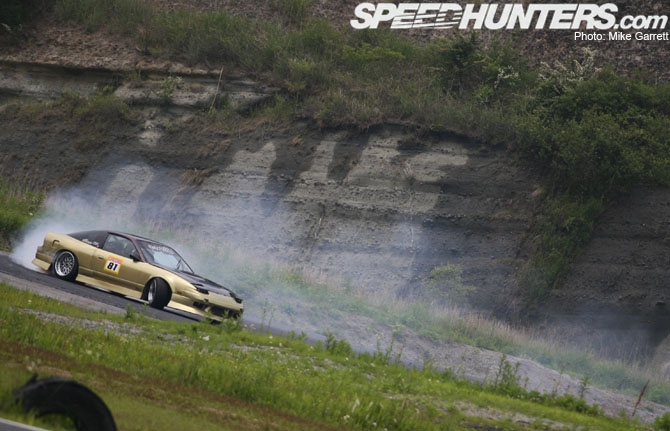 Here you can see the "Nikko cliffs" in the background.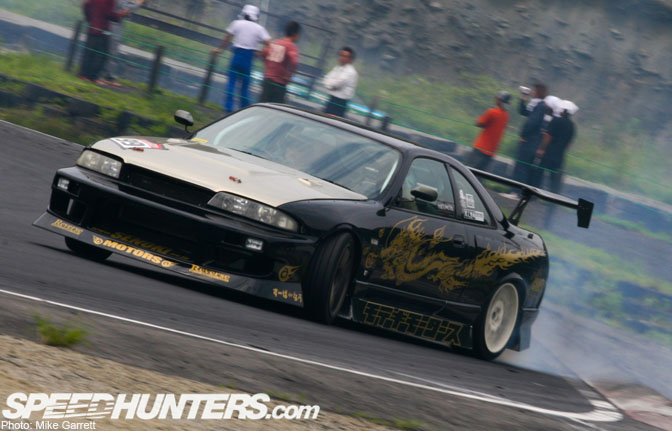 I loved this ECR33 Skyline.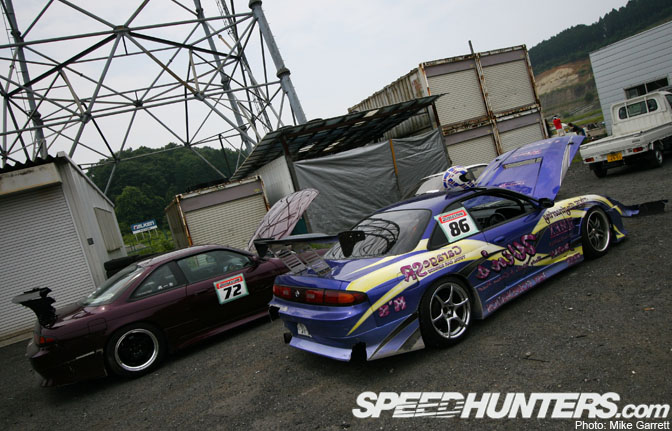 A pair of S14's taking a short break before the start of another session.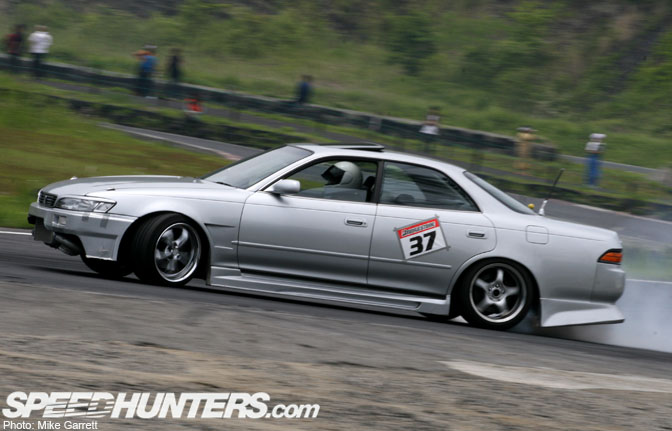 The JZX90 Mark II is one of my favorites of the whole JZX series.
Here's something you don't see too often, an S14 Silvia with 16" RS Watanabes. I think it looks pretty cool. What about you?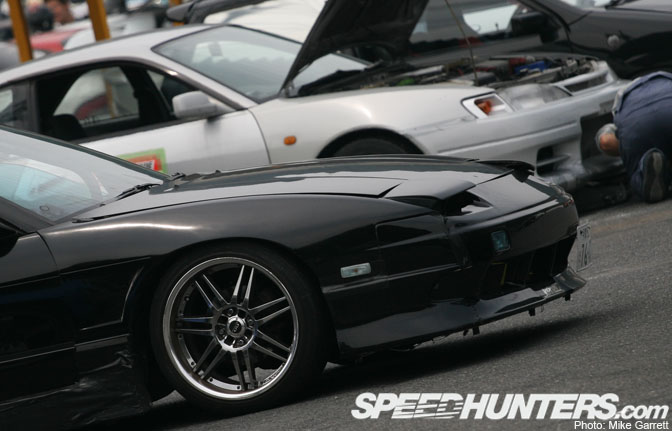 Another 180 in the paddock.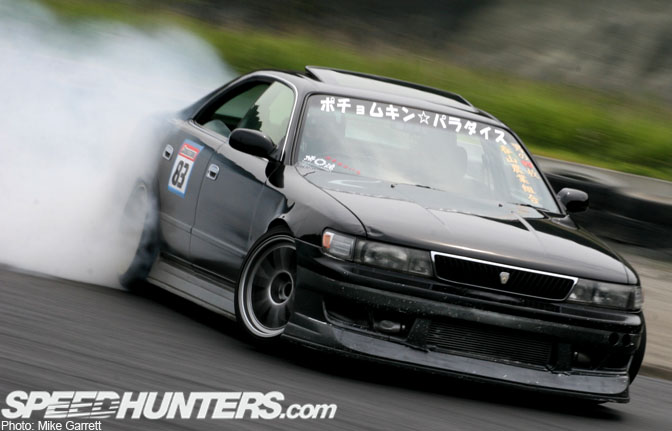 This relatively mild looking JZX90 Chaser was providing some of the day's most impressive drifting. The sound of a tuned 1JZ is nuts.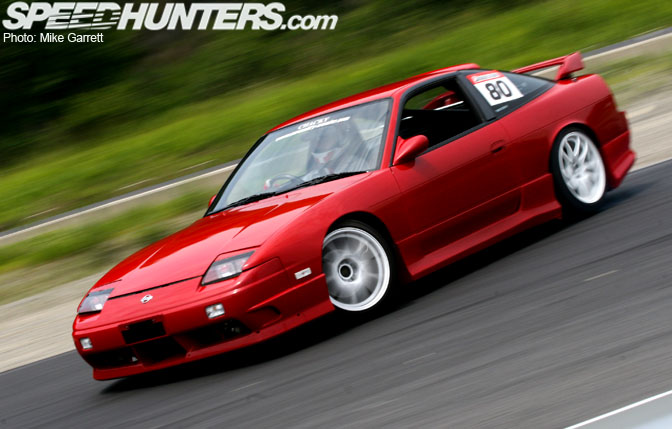 Red is a great color for a 180SX. I love the simplicity of this car.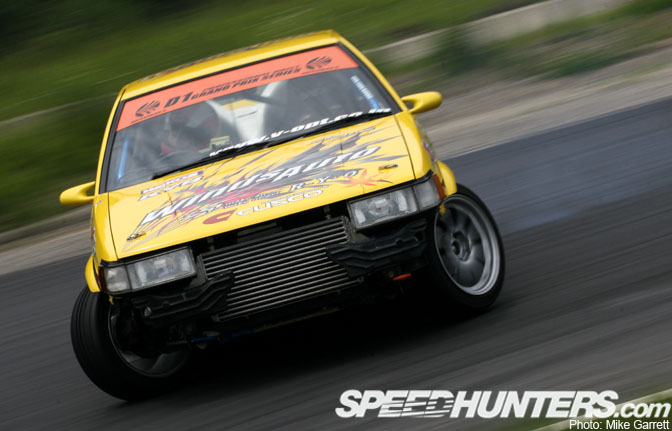 Here's the Winds Auto D1 Levin pulling some crazy angle.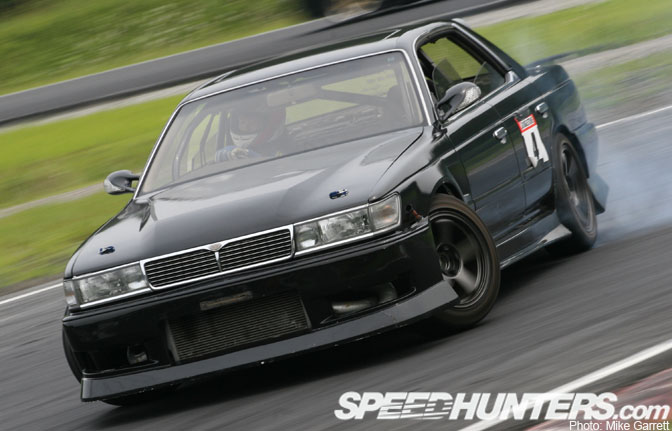 This C33 Laurel was part of the beginner class, but the driver looked like anything but a beginner.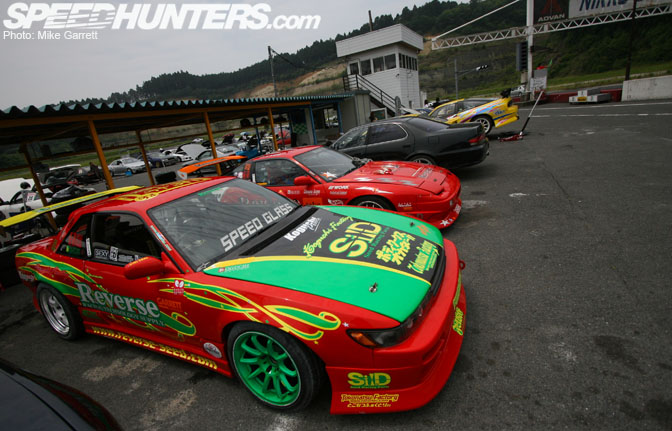 Another shot from the paddock area.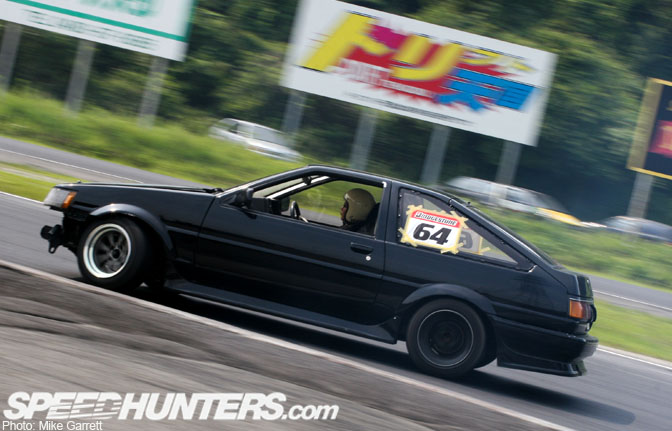 The award for loudest car of the day goes to this black AE86 Levin. Fortunately it was also one of the best sounding cars at the track.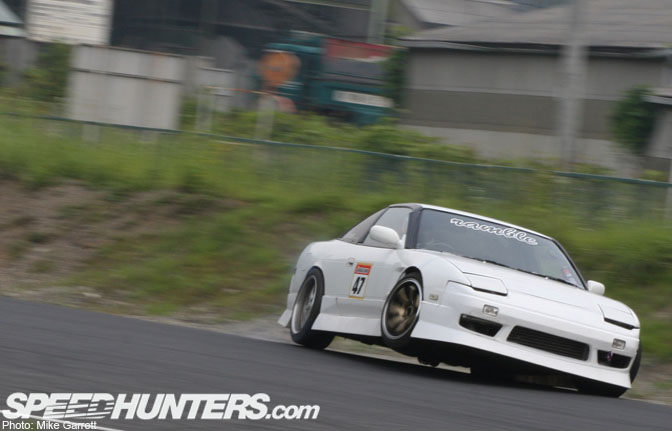 More three wheel action!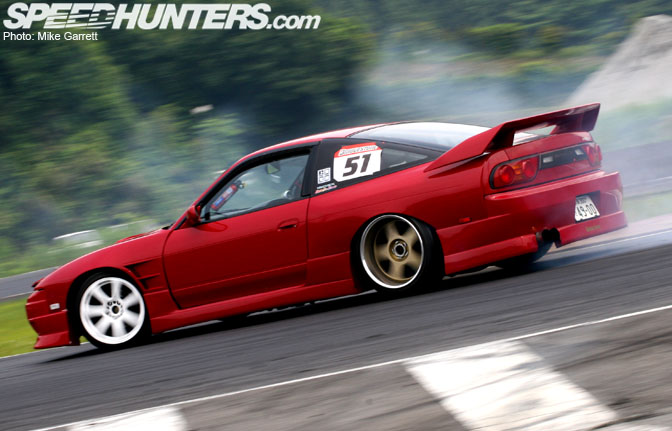 Another hot looking 180SX.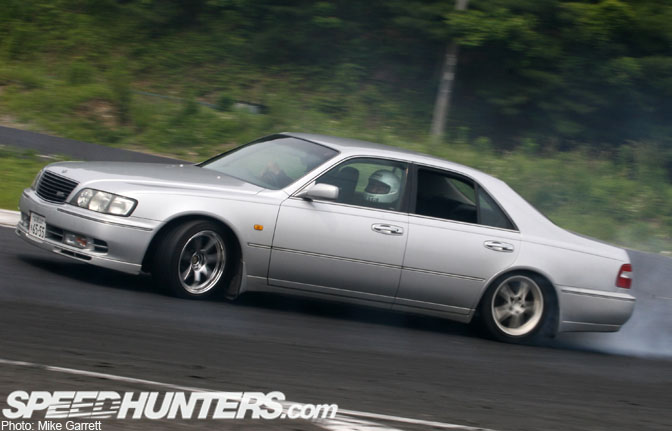 Another member of the luxury car crew was this guy and and his Y33 Nissan Cima (Infiniti Q45).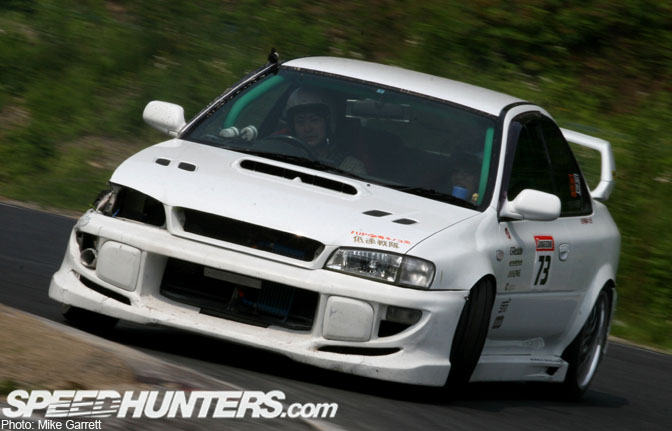 Here's the other GC8 Impreza that was driving in the event.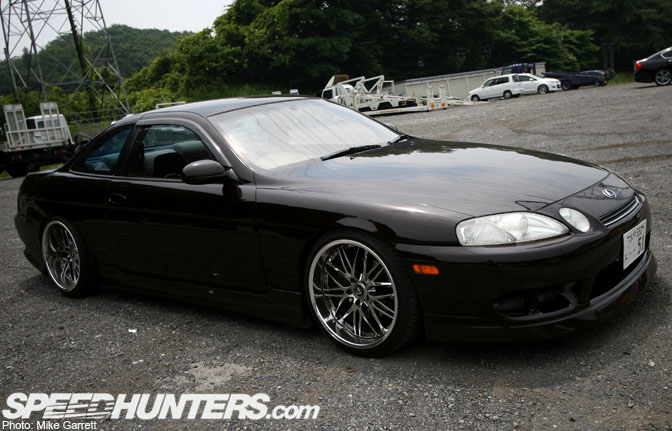 I also spotted this JZZ30 Soarer in the parking lot. Perfect stance and wheel fitment.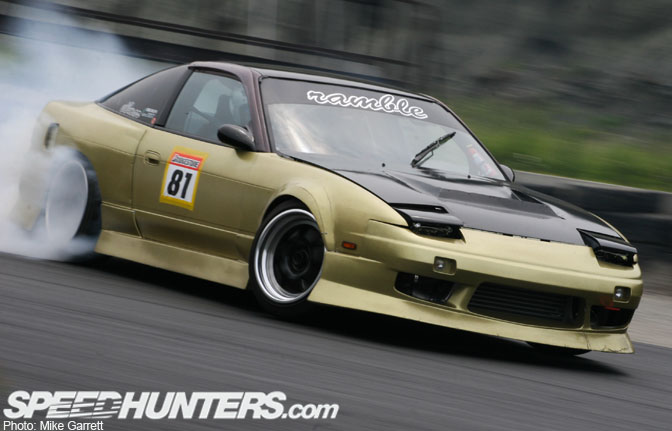 This 180 was killing it with the tire smoke!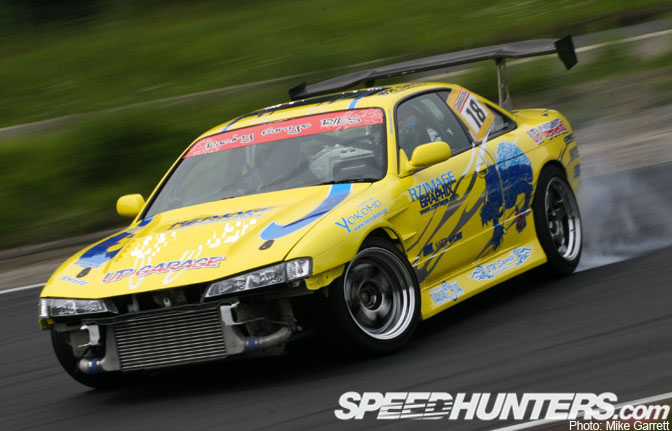 Not a ton of S14's at the track, but this was one of them.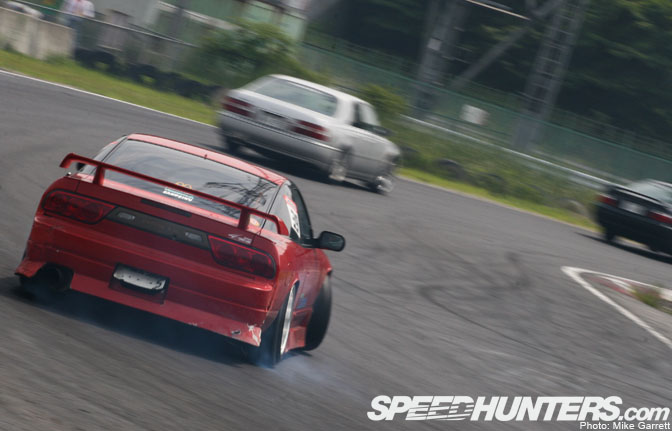 The ever so attractive kouki RPS13.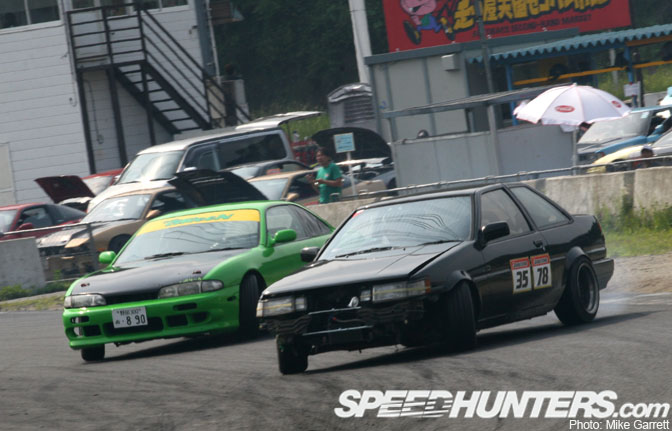 Some of drivers were engaging in a little tandem action. The S14 is from Chiba Prefecture's Team Green.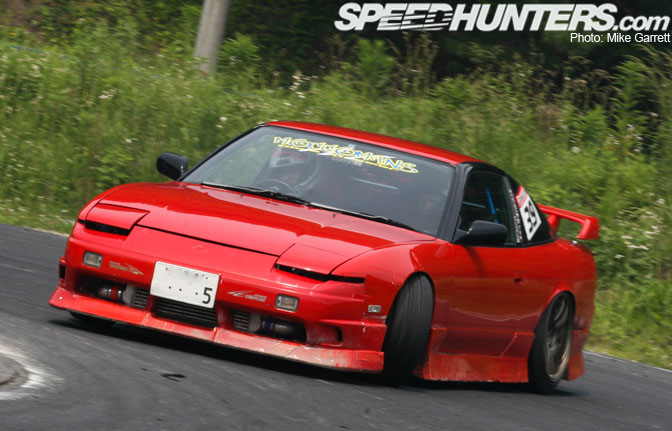 Street 180's don't get much cooler looking than this.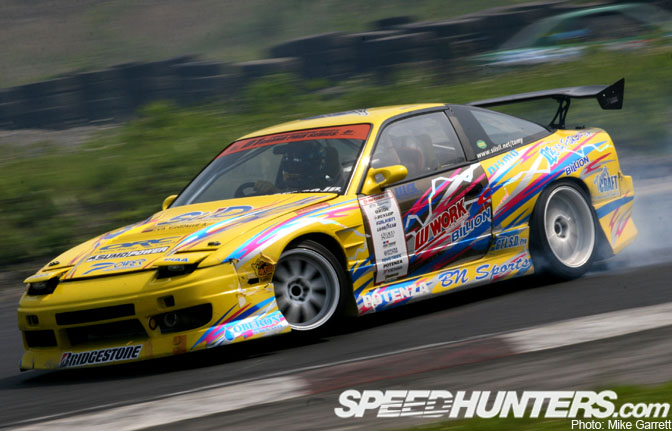 Lastly, here's a shot of Mr. Fukuda himself in his one of his D1-spec 180's. This is a different car from the one that was damaged at Odaiba D1 event.
Man I cannot wait to go back to Nikko and take in some more grassroots drift action. What about you guys? Do you want to see more stuff like this?
-Mike Garrett