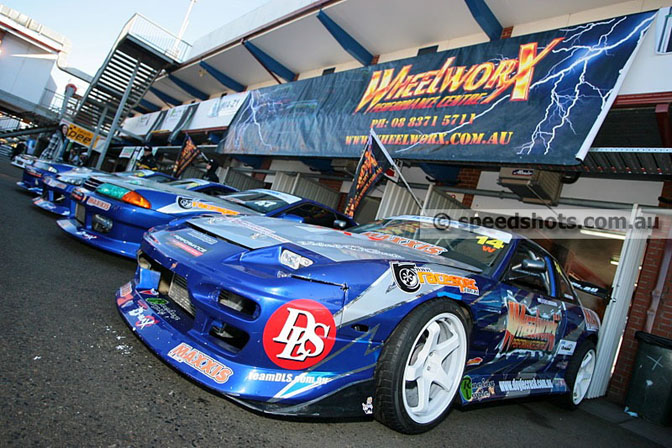 This weekend the Aussie drifters were in action again for the fourth round of the Toyo Tires Drift Australia series at Eastern Creek Raceway. It sounds like it was quite a dramatic contest and Nathan Wong of Speed Shots Photography was at the track to bring a massive amount of event photos.
Here are just a couple shots from the event-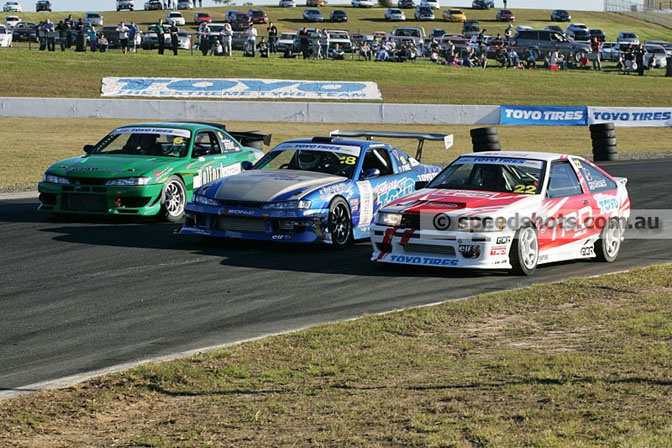 Here are the current top three drivers in the series. From left to right we have the S14 Silvia of Luke Fink, the 180SX (with S14 Silvia front end) of Leighton Fine, and TRD AE86 Levin driven by Beau Yates.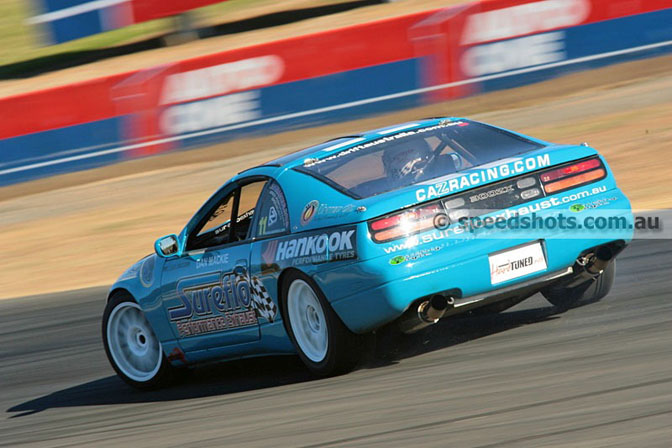 This car really caught my eye as it's very rare to see a Nissan Z32 being used for pro drifting. Actually now that I think of it, there have also been a couple Z32's competing in the D1GP recently. If I'm not mistaken the color on this car looks to be BMW's famous Laguna Seca Blue.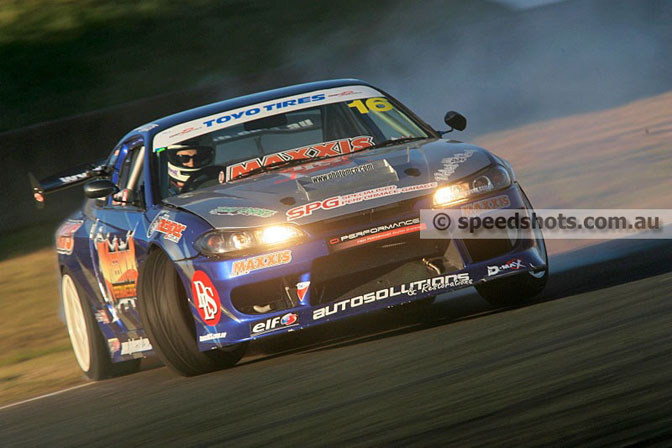 This is such an awesome action shot. Love the lighting and the camera angle. The S15 with D-Max aero is very hot as well.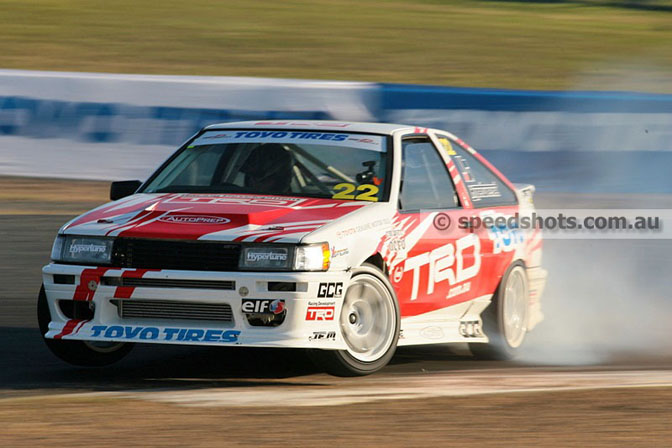 Here's Yates' Levin. The car looks really cool and the fact that Beau is so competitive with this car is even better.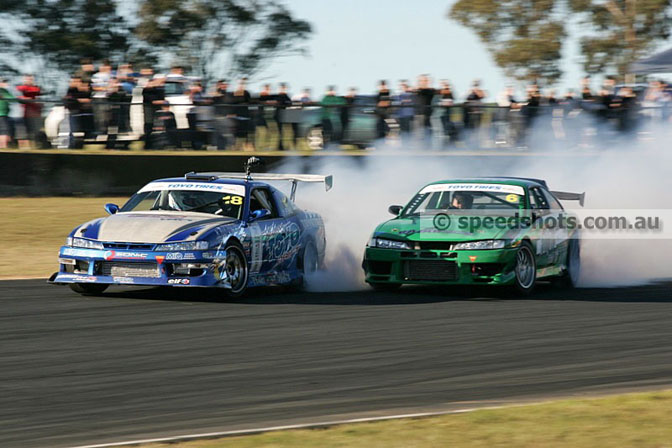 Lastly, here is a shot of Fink and Fine (has a nice sound to it doesn't it?) battling it out for the win. After a Drift Australia record of three sudden death runs, Leighton Fine in his 180SX finally came out with the victory.
The series standings now have Leighton Fine in first place with Fink and Yates right behind in second and third respectively. The Drift Australia will now take a break for a few months before the final round at Oran Park in September.
-Mike Garrett