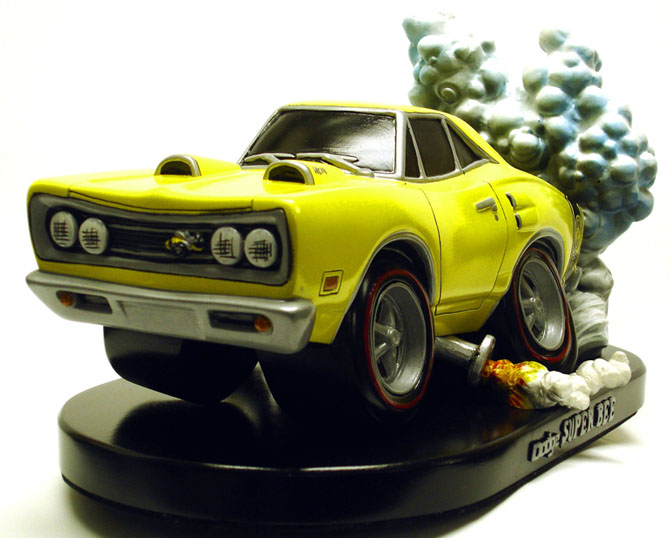 With all the hype surrounding the new Dodge Challenger, it's the
perfect time to enjoy some retro Mopar coolness. I saw this new '69
Dodge Superbee resin model from Bent Rod Garage on Jae Bueno's blog and
I thought it was one of the coolest collectables I have seen in a long
time. The models are inspired by the famous Dodge "Scat Pack"
advertising from the '60s and '70s. I would love to have one of these
sitting in my desk. No matter what sort of cars you are into, there's
no way you can deny the coolness of this. Check out the Bent Rod Site
for these and other cool Mopar products.
A few more pics-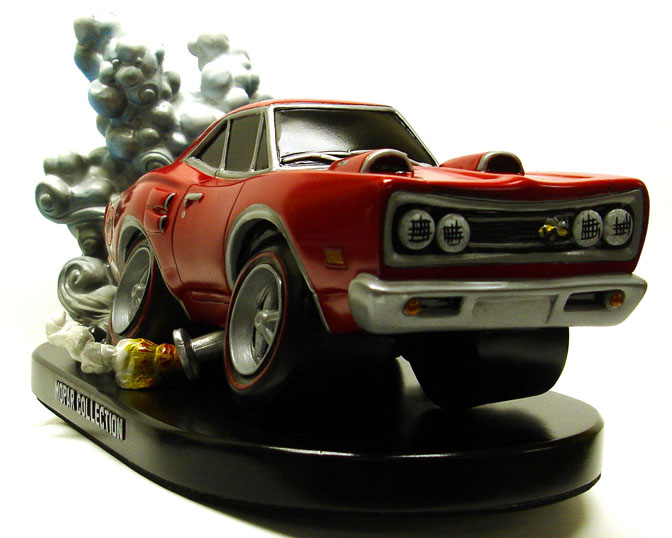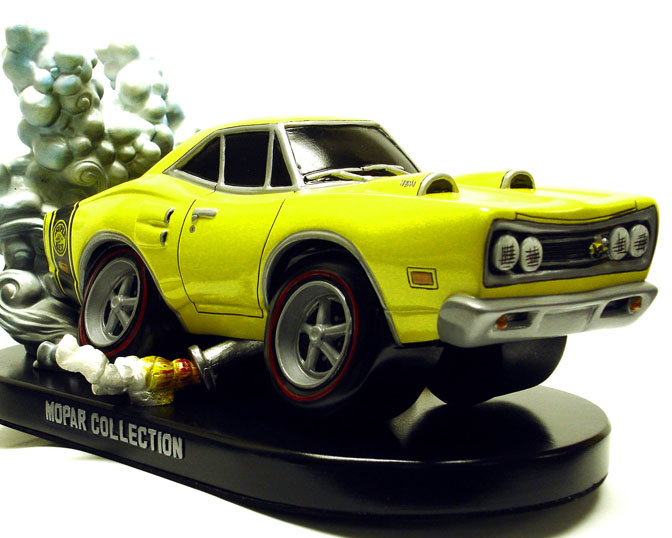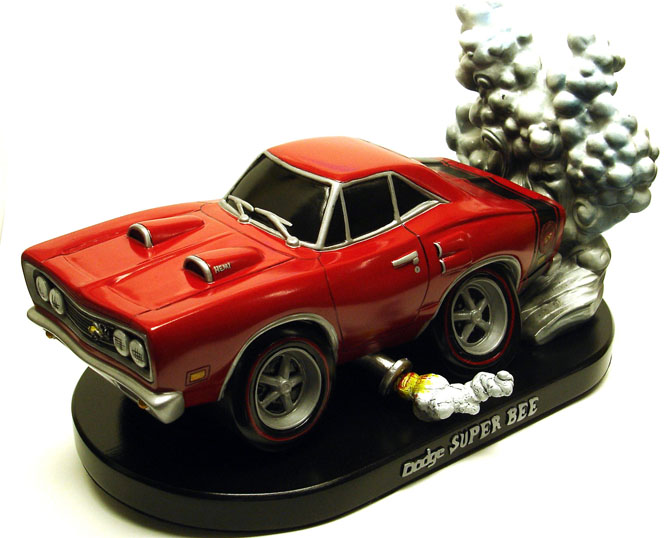 -Mike Garrett