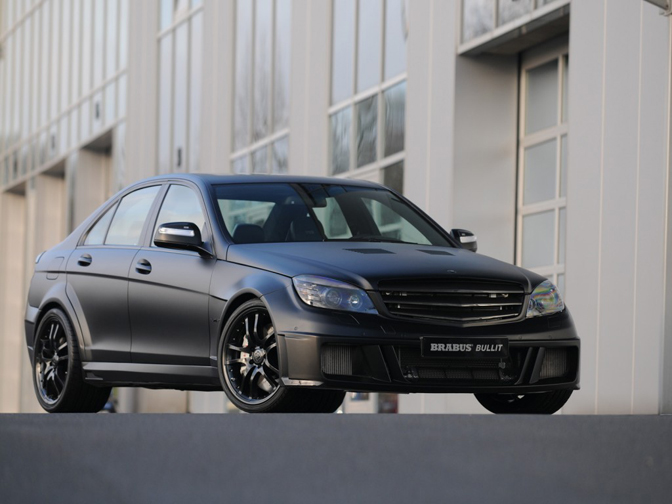 You are looking at what has to be one of the most insane sports sedans ever, the Brabus Bullit Black Arrow (talk about a tounge twister). This new machine is based on the C-class Mercedes but, Brabus has pushed the standard C-class to a supercar level.
Thanks to its flat black paint job, the Bullit Black Arrow looks about as mean as a car can possibly look. Recently I have heard a lot of people call cars like this "murder style" or something. Am I the only one who thinks that sounds dumb? Whatever you call the style, it sure does look cool on the outside. But that's just the beginning.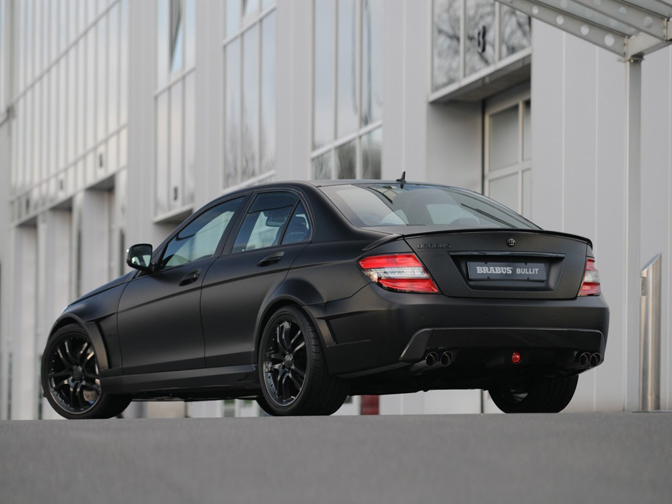 The car is powered by a 6.3L bi-turbo V12 that is outputting 730hp and 974 foot pounds of torque. Brabus claims the car is capable of hitting 225mph! 0-100kph (62mph) takes just 3.9 seconds. You might call the car stealthy, but I'm not sure how stealthy you can be when traveling with that sort of velocity.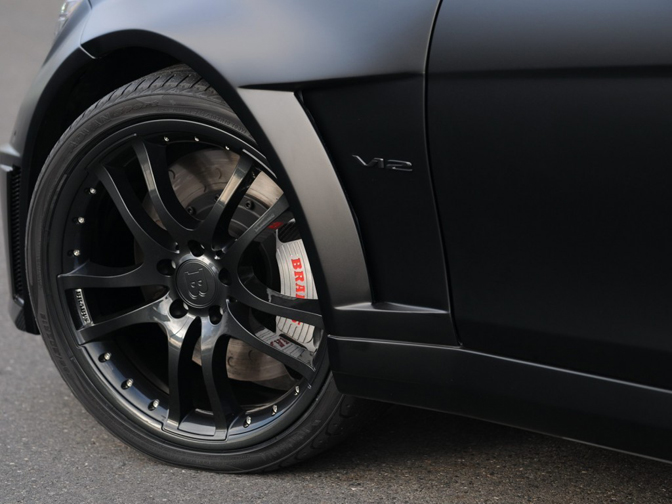 Of course the rest of the car has also been modified to handle all the power. The Bullit Black Arrow comes standard with height-adjustable coilover suspension and you can see the gigantic brake rotors beneath the 19" wheels. The car's carbon fiber body modifications are made to help keep the engine temps down while also providing aerodynamic stability.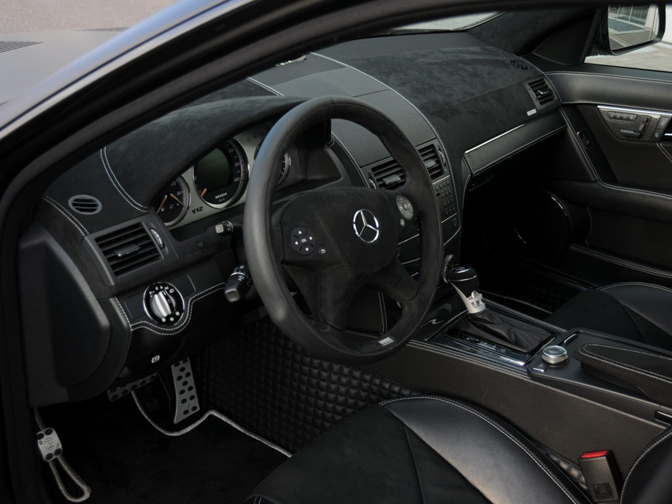 All of the interior work on the car is handcrafted by the people at Brabus. Normally I'm not a big fan of this type of dash finish, but this car pulls it off very well. As you can see, the car is still equipped an automatic transmission but I know I wouldn't complain.
The price for all this madness? If you have to ask, you probably can't afford it. But I'll say it anyway…$542,000 USD.
An awesome car for sure, but that's a lot to pay for an extremely beefed up C-class. Would you buy this thing if you had the coin?
Autoblog: Brabus prices the Bullit Black Arrow
-Mike Garrett