I have seen a lot of different drift cars in the states and Japan, but nothing could prepare me for the craziness that is "Mad Mike" Whiddett's FD RX7. While Mad Mike normally can be seen competing in New Zealand's drift events, us Americans got the treat of seeing him in action last year during the D1 World All Star match at Irwindale Speedway. If you happened to be at the event, you probably remember this car. If you can't remember the car, I'm sure you remember the sound it made. Quite simply, this is one of the most insane sounding machines I have ever heard, drift car or otherwise. Mad Mike has actually been quite the world traveler recently. Besides appearing at D1 in the states, he also drove in April's Formula D special round in Singapore. I think him and his car are on a mission to take over the world.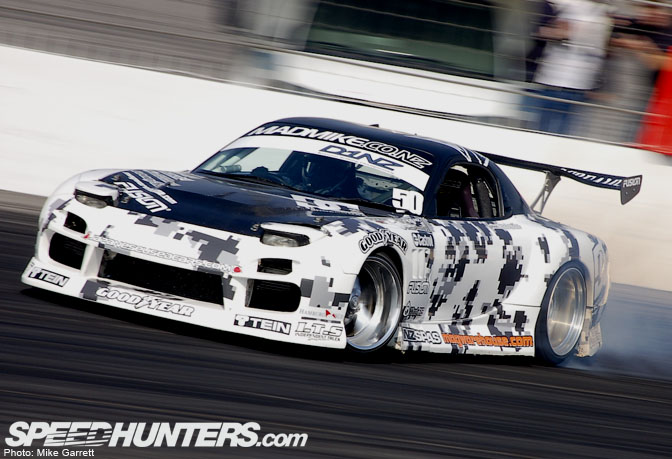 Really low, really wide, and really loud. These are words that perfectly describe Mad Mike's FD. While camo style graphics are nothing new, this car really pulls of the look well with its black and gray digital camo.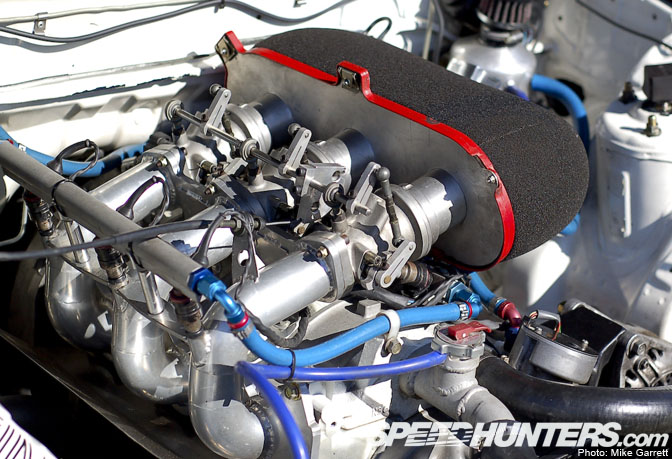 Here is the heart of the operation, and the reason for that wild sound. While most built RX7's are sporting big power turbo rotaries (or V8 swaps), Mad MIke's car is powered by a heavily modified NA short crank 3-rotor engine. Among the engine's numerous modifications are a peripheral port, hi comp RX8 rotors, and a handmade intake manifold and fuel rail. The exhaust system is also handmade for this application. Mad Mike says his goal was to make the car "blast ear drums". When everything is said and done, this set up is good for 384hp at the rear wheels. Obviously, there are years of experience behind this build. This FD is the 26th rotary-powered vehicle that Mad Mike has owned!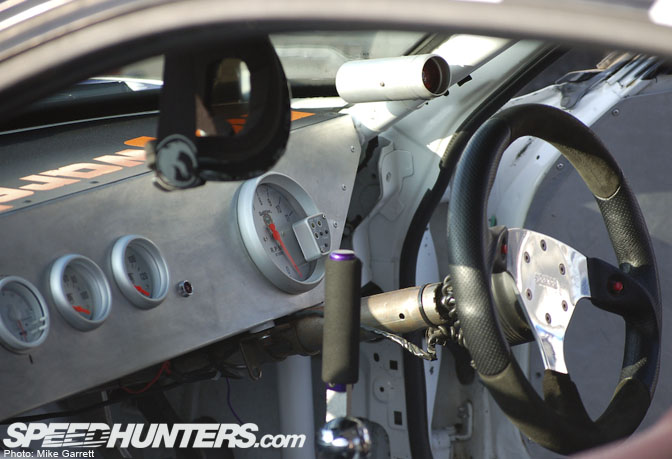 A look inside reveals a fully stripped race car-spec interior. The dash and door skins are custom pieces made from alloy metal and a 6-point cage helps to keep the car safe. The buckets and steering wheel are both from Sparco and you can also see the handle for the car's D2 hydraulic E-brake system.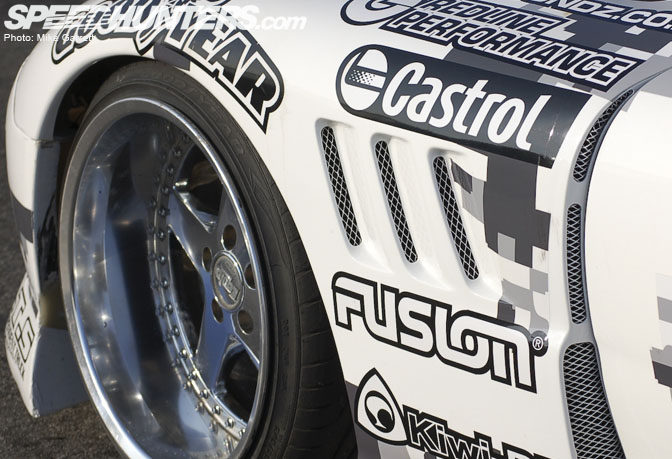 Back outside, you get a look at the massive lip on the wheels. These particular wheels are the classic Work Equip sized 18″x11″ in the front and 18″x12″ in the rear. You know you are hardcore when you are running an 11″ wide wheel in the front. The car's mega aggressive stance is achieved via a set of TEIN Super Drift coilovers which are controlled by one of TEIN's EDFC units.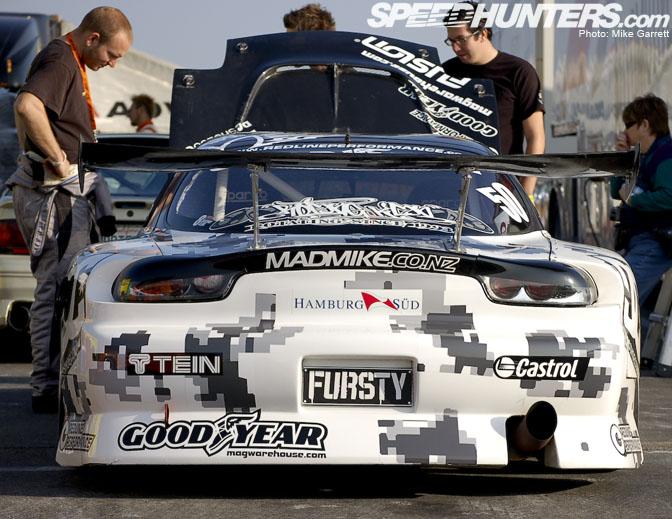 "Width" is the only word that comes to mind when looking at the car from the rear. The aero kit on this car the complete wide body blister kit from BN Sports in Japan. BN makes some of the coolest aero around as is a popular choice among D1 drivers. Like most pro drift cars, it is also sporting a large GT wing.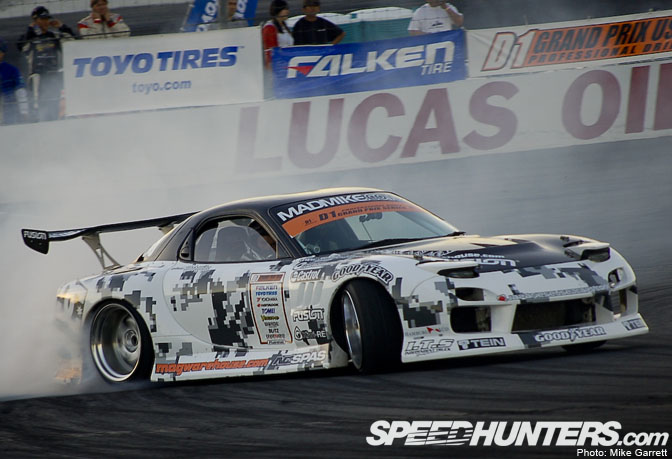 When in action, the car looks absolutely spectacular. Combined with the exhaust sound, it's enough to overwhelm the senses of any spectator.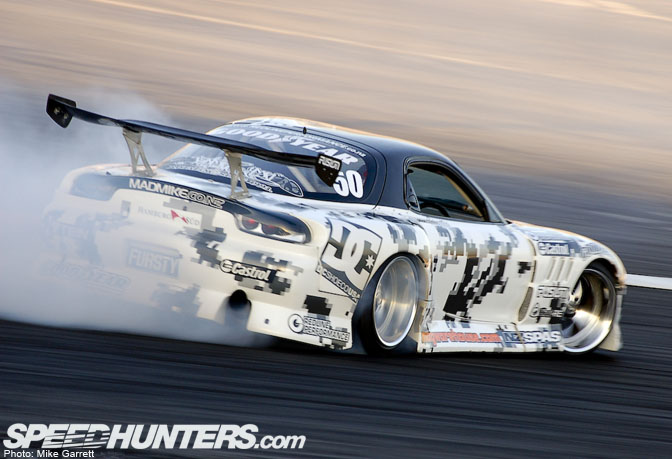 If you haven't had a chance to see Mad Mike's brand of drifting craziness in person, you had better plan a trip to New Zealand to see it for yourself. OR you can hope that Mad Mike makes a stop in your area on one of his world journeys.
-Mike Garrett