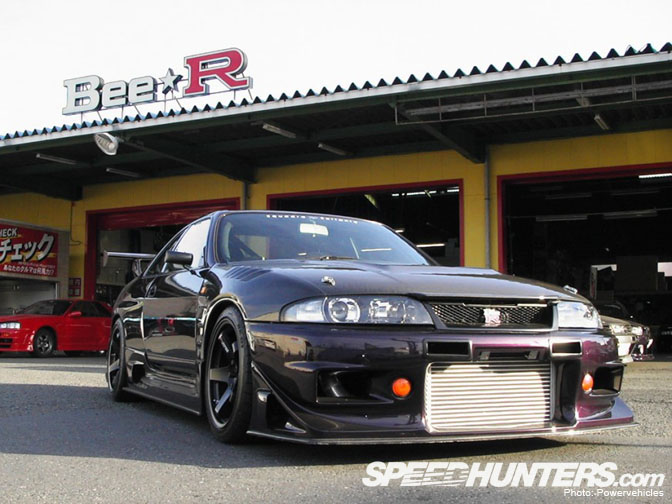 Bee*R is one of those companies that is famous for one thing, building bad ass Skyline's. Their best known car is the yellow D1GP R324, the base car is a R32 but Bee*R has made a body kit conversion so that the front of the car looks like a R34. The entire body kit conversion was designed and perfected in house.
The R33 you see here is a bit different than we would normally see from Bee*R. This car was built as a road legal circuit car.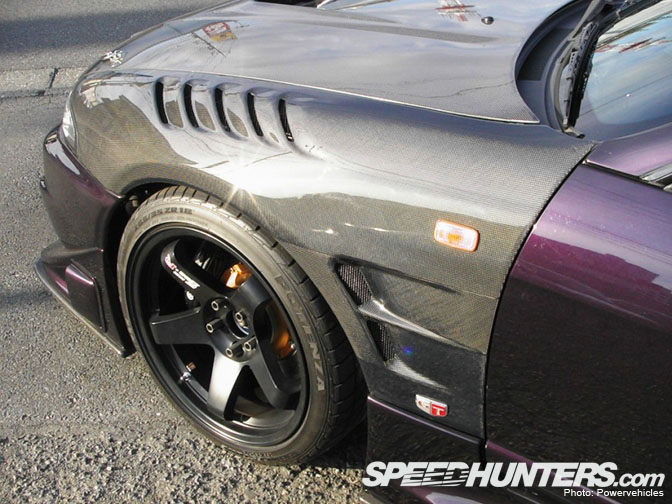 One of the things I learned when building a circuit car was to keep the weight down. To do this you can rip out the interior or replace body panels for lighter materials. Bee*R knows this very well, so they exchanged the metal front fenders and hood for carbon examples.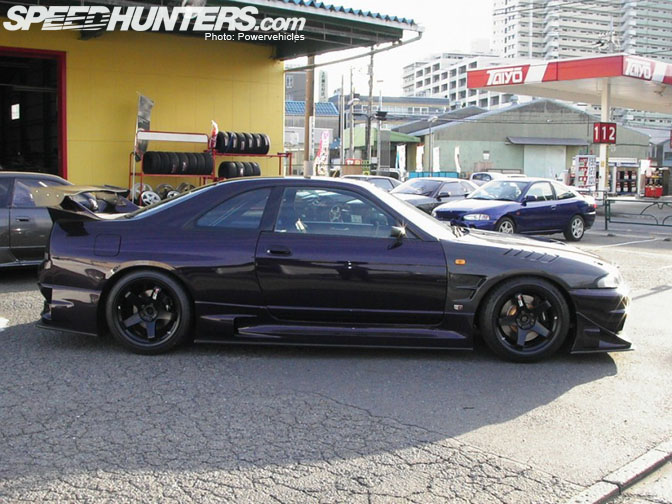 I never really had a thing for the R33, I always thought it was too big and sluggish. But after seeing this car I'm a changed man. There aren't many R33's out there that look as good as this one.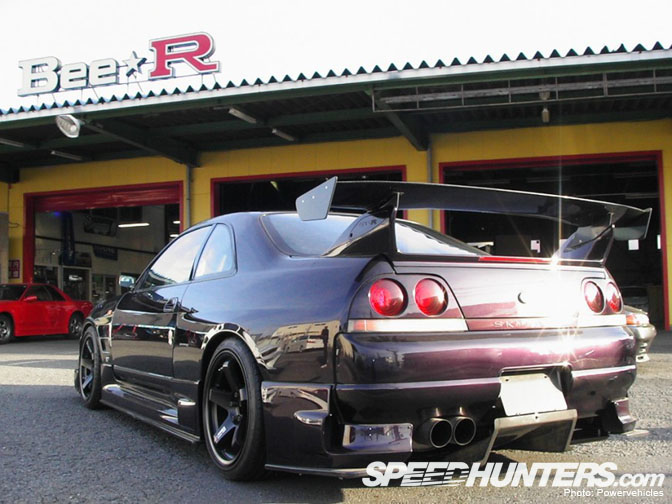 More carbon fibre can be found in the rear, a Bee*R rear bumper with a carbon diffuser to create that much needed downforce. The extra wide spoiler is also made from the same expensive stuff, you can also adjust the height. The stainless steel exhaust is made by Fujitsubo and features a dual exhaust tip.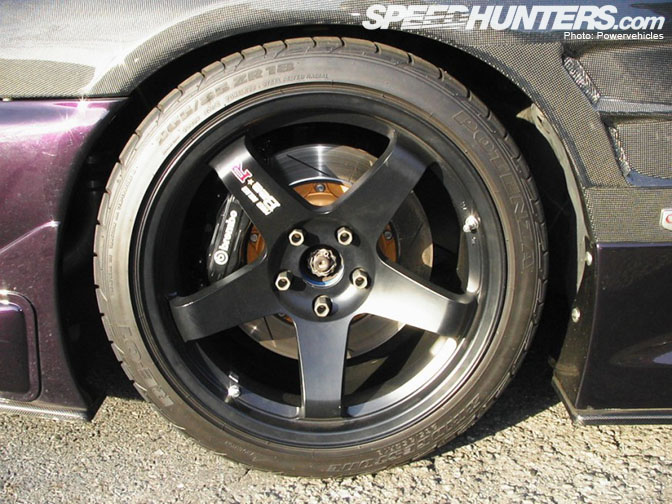 Just like Top Secret, Bee*R also has signature rims. The rims are 9.5 x 18" with 265/35 Bridgestone RE-01 tires. Behind the wheels we can see the upgraded Brembo 355mm discs and Brembo calipers.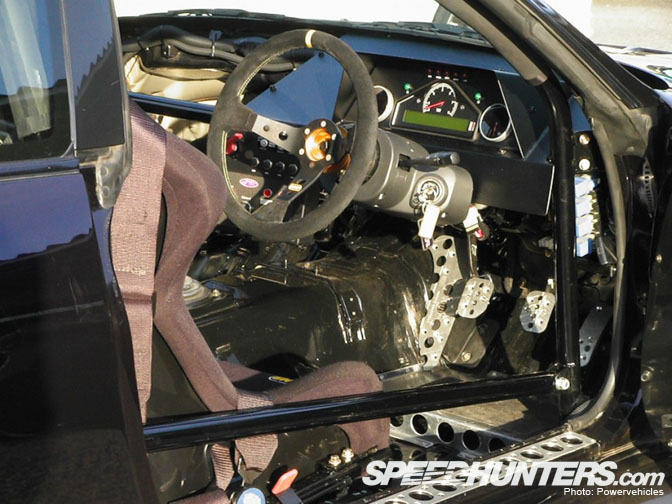 The interior has been completely stripped, instead we see a roll cage, Momo bucket seats and harnesses. The stack dash replaces the original and has been fitted to the roll cage. Beside the dash we see two Defi gauges, one for the boost pressure and the other for the exhaust temperature.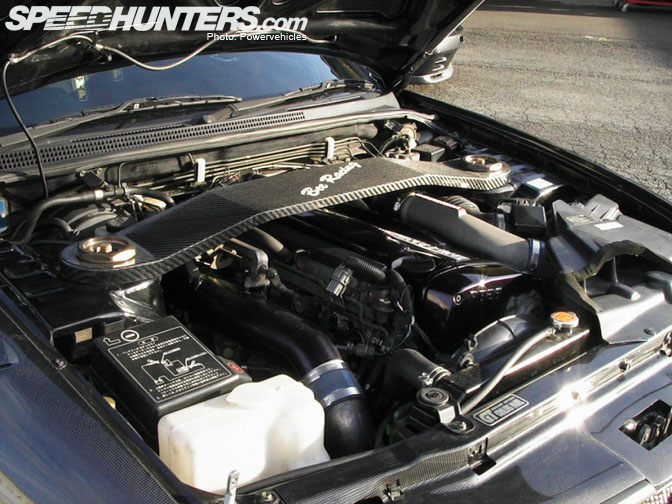 The engine hasn't seen a lot of work, the stock turbo's has been replaced for two HKS GT-SS ones. To cool the hot air, Bee*R has placed the biggest intercooler they could find in the HKS catalogue. With some minor changes to the engine they managed to extract 400bhp.The car was build as the perfect track weapon and by the looks of it they achieved just that.
Powervehicles sold this car to a UK customer, but browsing through some forums I saw that the car was for sale again.