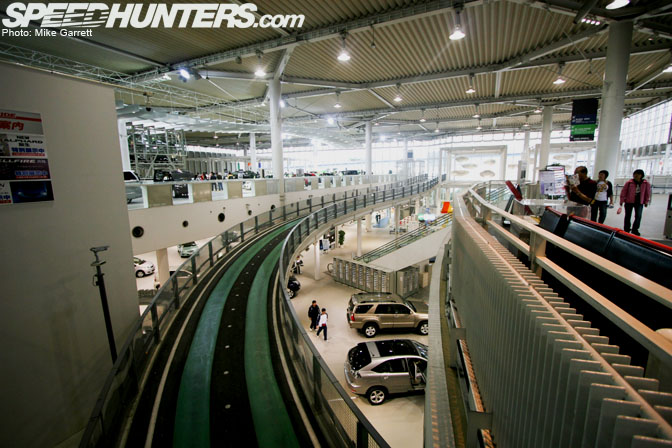 Last month, we took a look at Toyota's Amlux showroom in Ikebukuro and now it's time to look at Toyota's second Tokyo facility, Megaweb. Located in the popular seaside tourist area of Odaiba (site of D1GP, JCCA New Year Meeting, and countless other car events), Megaweb is a much larger and more extravagant place than Amlux. If you are in Tokyo and would like to check it out, it's very easy to get to. Just take the Yurikamome line to the Aomi Station and you are there. It's right next to the huge ferris wheel, you can't miss it. Like Amlux, admission is free for everyone.
If you aren't going to be able to see it in person anytime soon, here are a few photos I snapped the last time I was there.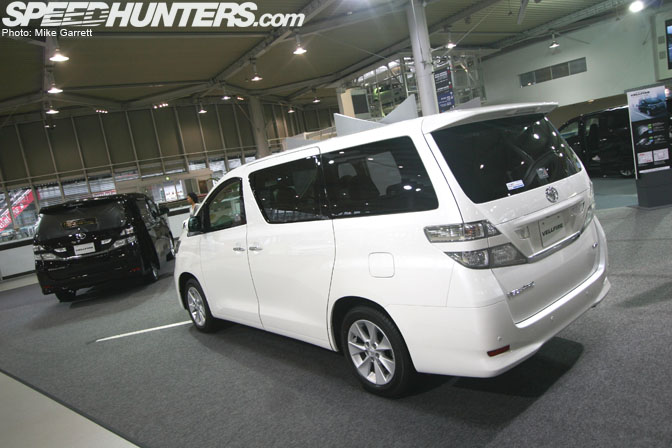 Like at Amlux, you can sample Toyota's entire car line up at Megaweb. But here they take things one step further. If you have a valid driver's license you can take any one of Toyota's vehicles for a test drive on a special course around the building. I'll be the first in line when they are doing test drives in the Lexus LF-A!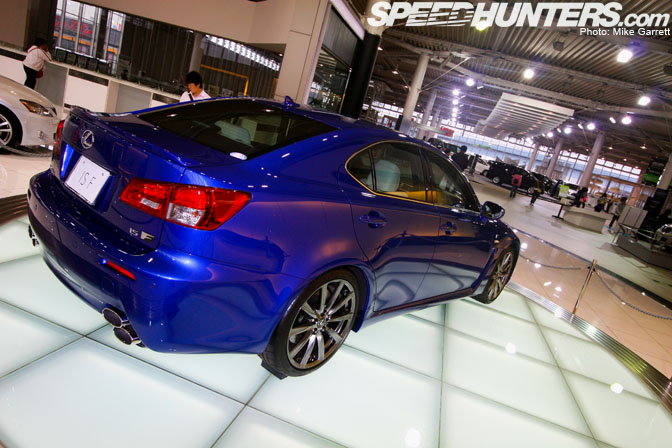 Speaking of Lexus, unlike Amlux you can also view the entire line up of Lexus cars at Megaweb. When you are done drooling over the sexy lines of the IS-F, you can take a nap in the back seat of the long wheelbase Lexus LS. Man that thing is nice.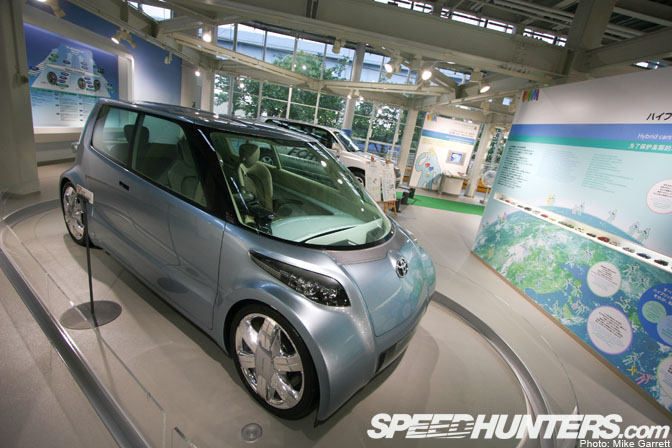 There is also a special area for hybrid cars, but it didn't look too popular. I guess people prefer to check out luxury cars or race cars.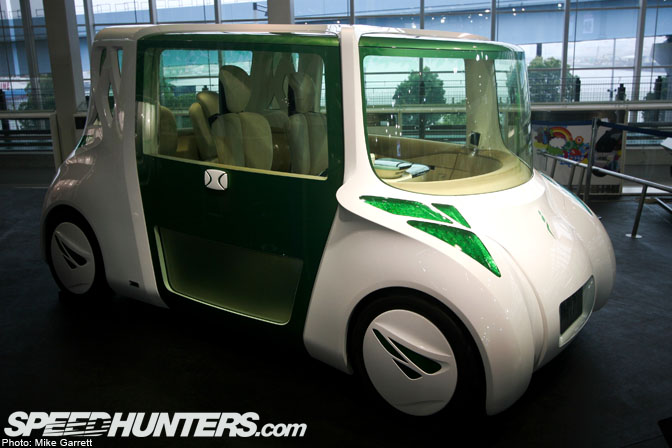 You can also see some of Toyota's concept cars from past auto shows. Is this the VIP wagon of the future?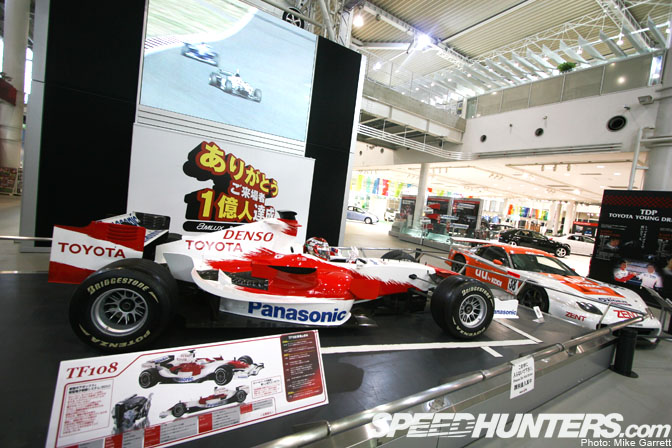 There is a big motorsports area downstairs. Naturally, there are a few displays about Toyota's Formula One program.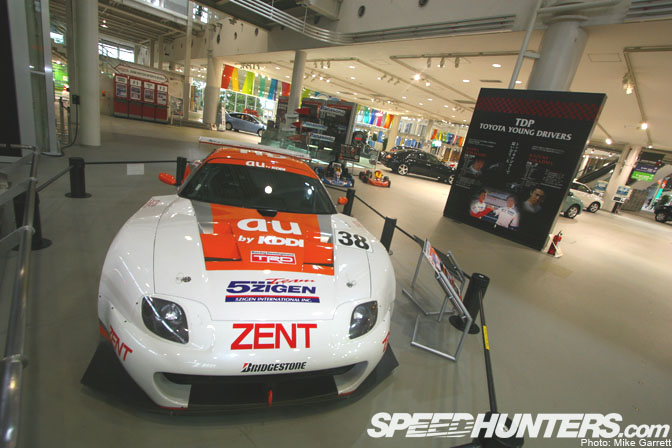 My personal favorite, however, is the GT500 Supra they have on display. On certain days they even let people take turns sitting in the cockpit. Cool.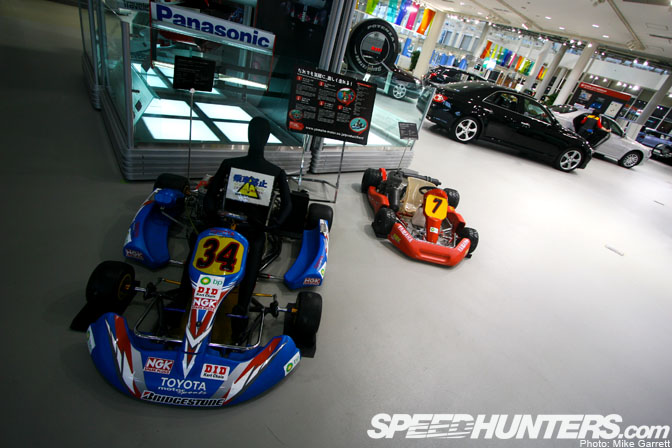 Toyota has karts too?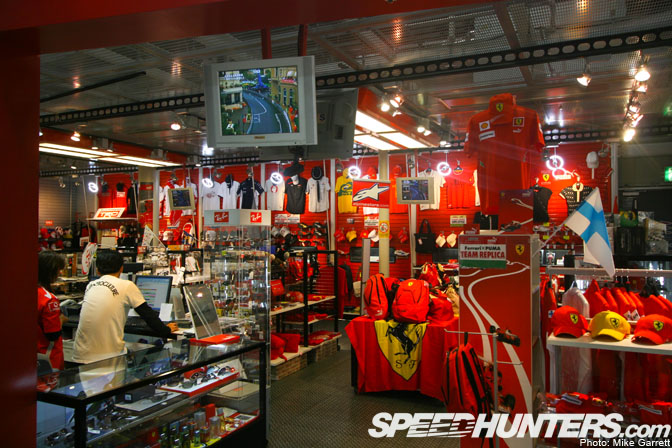 One of the best parts about the Megaweb is the racing shop they have. This place is heaven for an F1 fan. As you can see, they have a TON of Ferrari gear.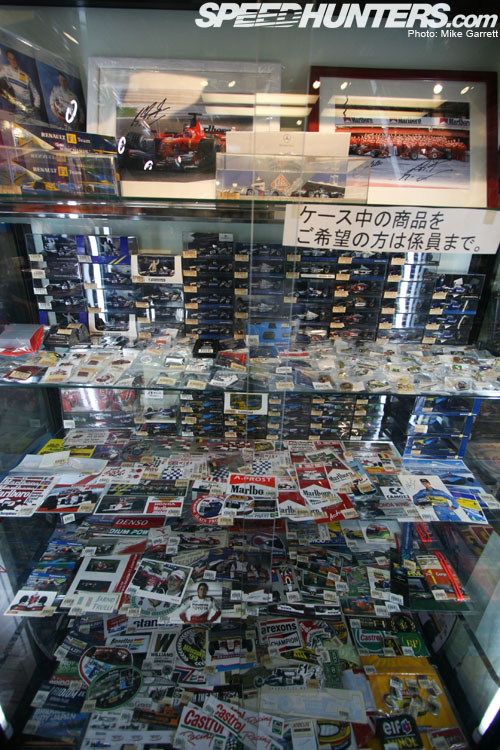 They also have a huge selection of racing decals and patches available.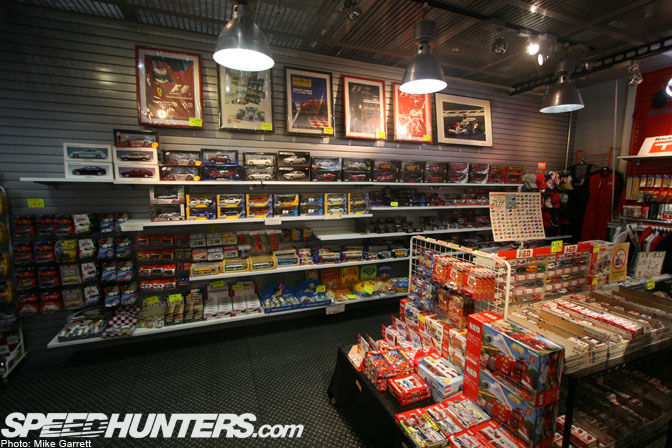 Plenty of diecast cars for sale as well.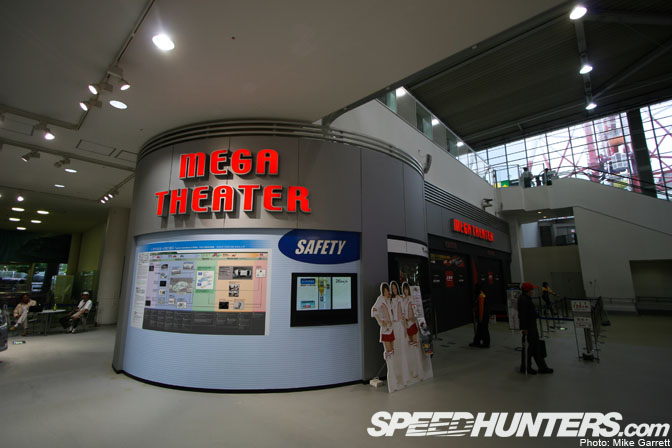 After you are done, you can take in a racing movie in the "Mega Theater".
So there you have a basic rundown of the sort of things you can see at Mega Web. If you want to see the REALLY cool stuff, you will have to take the short walk over to the History Garage. That is what I will show next time.
-Mike Garrett