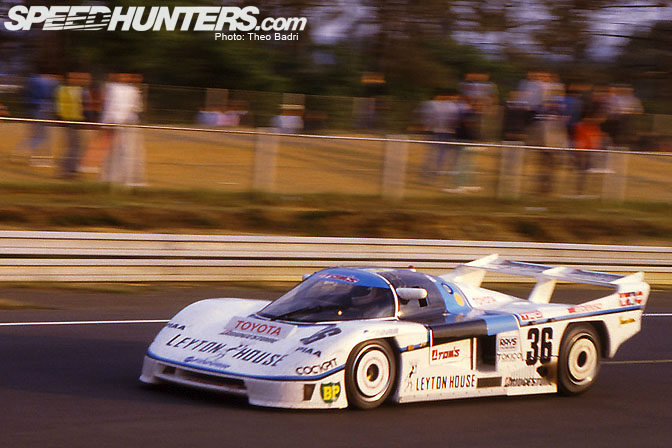 The Tom´s 85C blasts through the Dunlop Curve during 1985 running of the 24 hours of Le Mans. Piloted by Satoru Nakajima, Masanori Sekiya, and Kaoru Hoshino, they would go on to finish 12th, 44 laps behind the winning Joest Porsche.
I've dug up a some pictures of the 1985 Toyota 85C from my stack of Theo Badri photos. These were some Toyota's early attempts at the 24H at La Sarthe; an effort which culminated with a 2nd place finish in 1999 with the awesome TS020 GT-One machine.
I've heard rumours that Toyota will be returning to Le Mans in the coming years with some kind of Hybrid machine. Let's hope these rumours become a reality soon!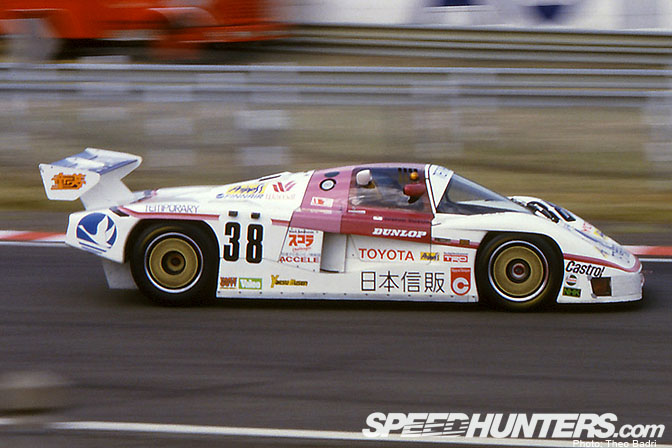 The second 85C was entered by the Dome team and driven by Eje Elgh, Geoff Lees and Toshio Suzuki. It retired after 141 laps with clutch failure. Dome built Toyota's first Group C car in 1982, it was made to resemble a Celica GT (!). Any one have pictures of this car?
The Tom's car during the Thursday qualifying session. They ended up 29th on the grid with a time of 03:48.67.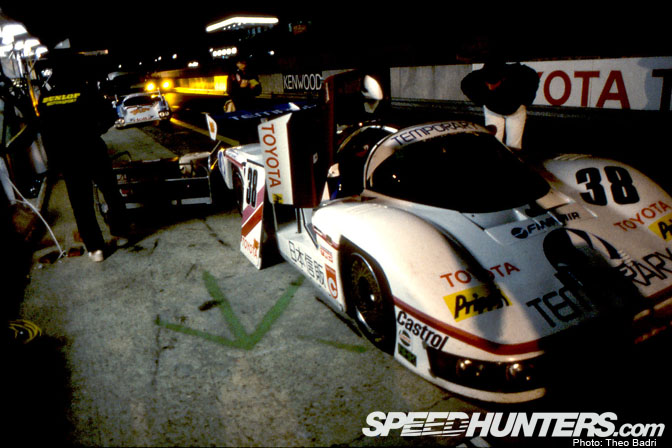 Theo snapped this picture in the pit lane after the Wednesday night practice session. The 85C was powered by a turbocharged 4T-GT 8 valve engine running to a 2090cc displacement. It was rated at 503 bhp.
Tom's car in the Ford Chicane. The 85C was the third evolution of the Dome chassis. It was built right down to the weight limit: a featherweight 850kg.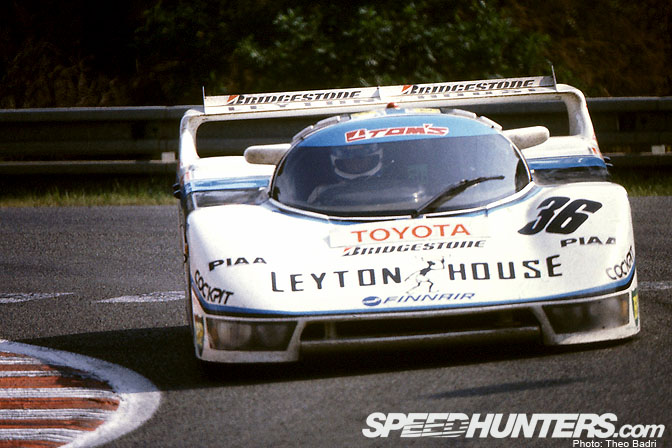 Almost there! The Tom's entered car rounds Mulsanne Corner on it's second day of racing at Le Mans.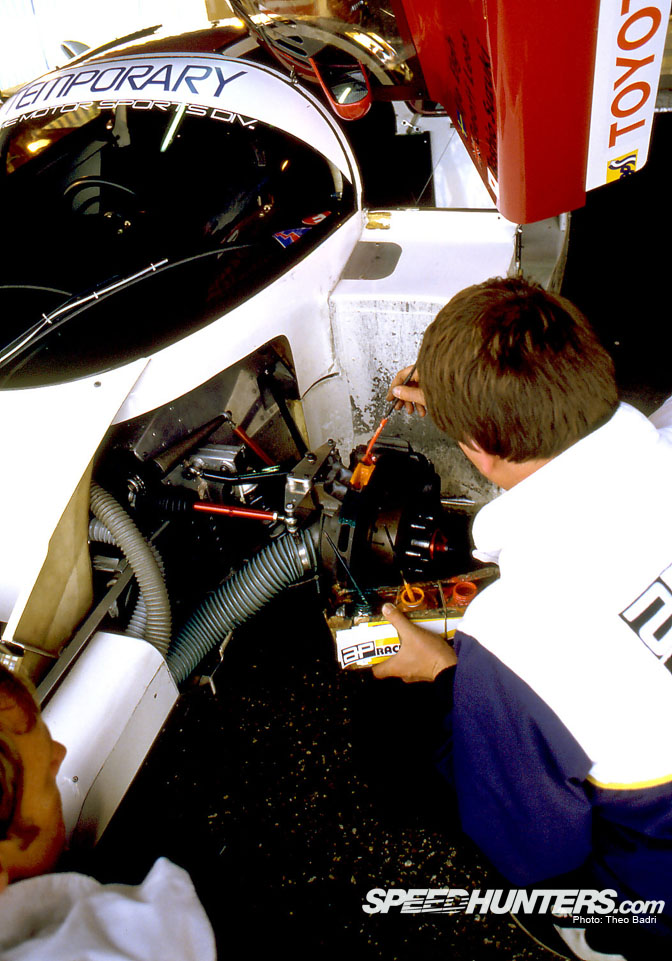 A mechanic err uh… paints the brake discs…. having a creative moment perhaps? Needing to express his inner artist?
-Rod Chong