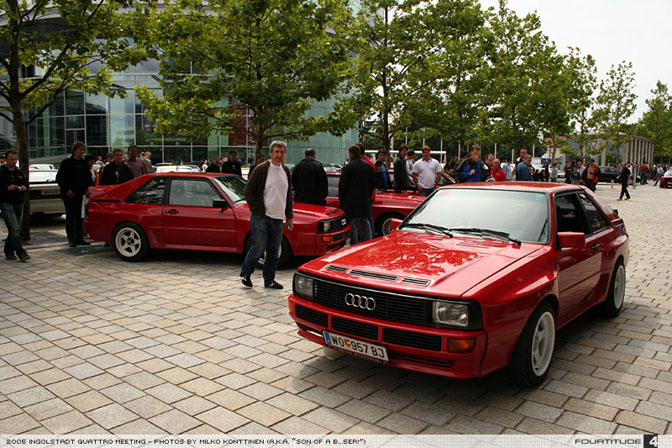 With all of the oldschool JDM that Rod has been posting up lately, I
thought I would balance things out with some '80s Euro flavor. These
photos were taken by Milko Konttinen of Fourtitude.com at the
Ingolstadt Quattro Meeting back in 2005. I have never seen so many
mean-looking old school Audi's in one place.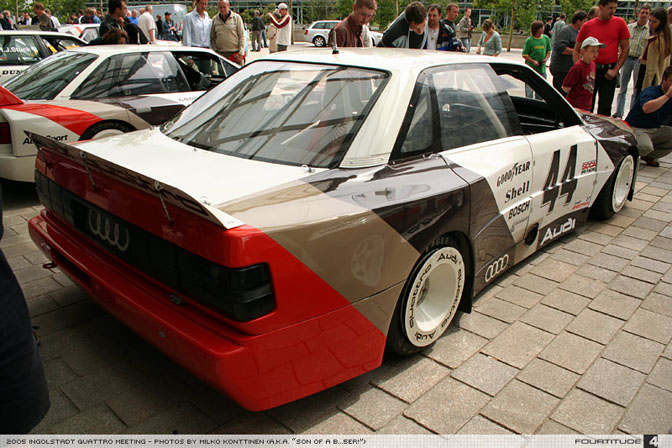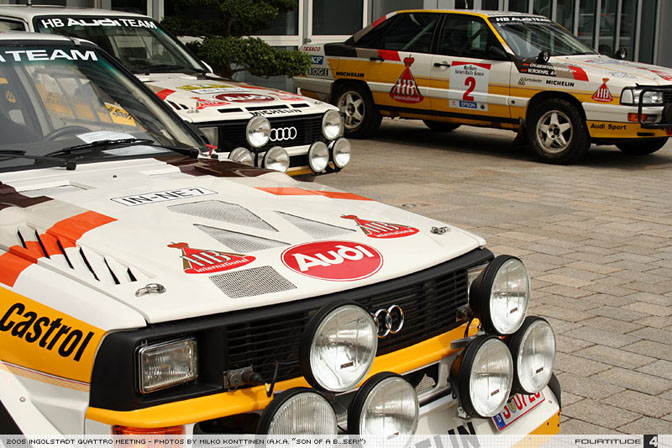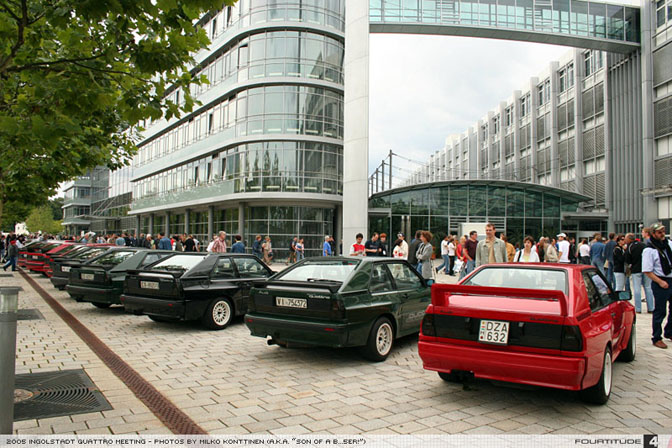 Check out the Fourtitude site for more Audi madness and some great photography.
-Mike Garrett