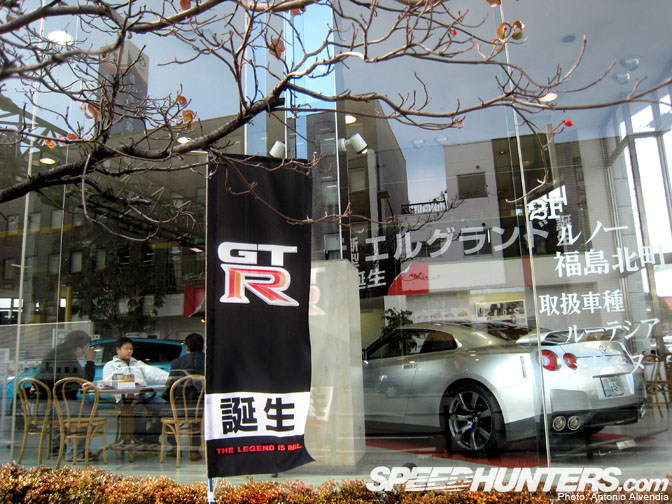 Not too long ago, I had the chance to go to the Nissan dealership in
Fukushima Japan with Nobushige Kumakubo and Mitsuteru Igusa from
Japan's legendary Team Orange. Since I had never had the chance to see
a GTR in a Japanese car dealership at the time, I wanted to check it
out.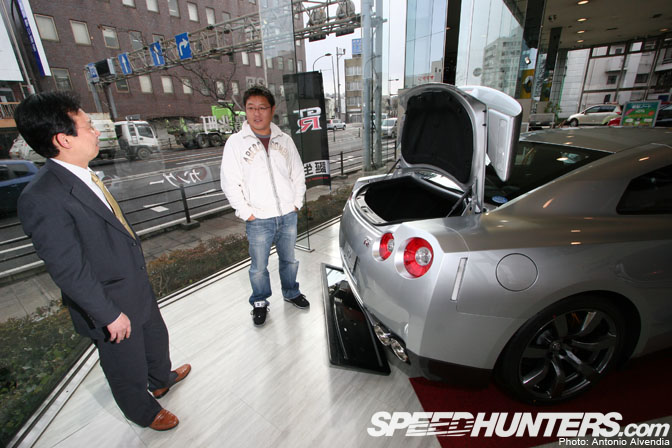 We all took turns sitting in the car, while Kumakubo and Igusa
whispered to each other in Japanese, saying phrases like "hehhhhhhh…"
and "iii ne!" while the Nissan salesman danced around them, trying to
point out the car's features. I started walking around the car, taking
pictures and whatnot, when suddenly, Kumakubo randomly blurts out,
"OK!"
And as I looked up from my camera, I looked directly at Kumakubo,
who had with a huge smile on his face. He just bought the car!
Meanwhile, I'm thinking "Whattt?! He just decided to buy the car???
Just like that?" Not to mention, Fukushima Nissan's "Plemium Edition" GTR on display was selling for a cool 8,736,000yen. Alrighty then.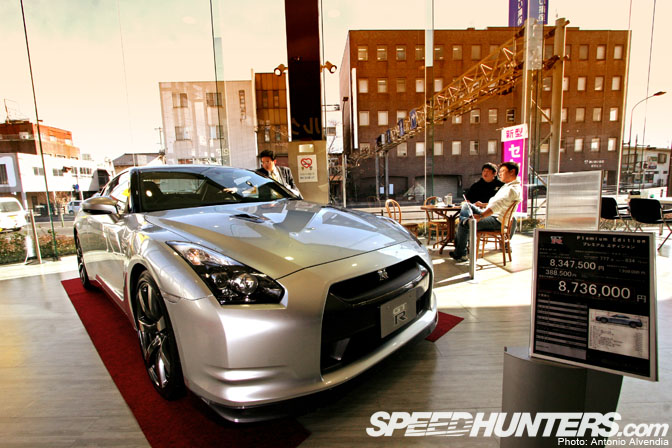 So don't be surprised if you see Kumakubo rolling around Japan in a
fresh new GTR. When I asked him if he was buying this GTR for Team
Orange's world wide drift demo and competition use, Kumakubo just
looked at Igusa, then looked back at me, shrugged his shoulders and
said "Tabun!" (maybe) with a laugh and a huge smile on his face.
I guess we'll just have to wait and see! Jeez. It must be nice.
-Antonio Alvendia