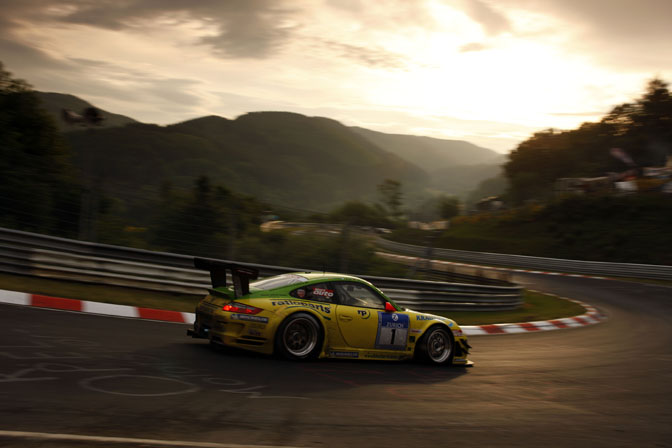 Things didn't look very good for the pole sitting Manthey Racing Porsche at the start of the Nurburgring 24H. As the green flag fell the car started to belch huges amount of steam and had to immediately dive for the pits for repairs to its cooling system. Shambles! Not a great way to start a 24h race.
So it's quite the feat they were able to fight back to take the win. Congrats to them!
BTW the above photo is incredible don't you think? Looks like a rendering.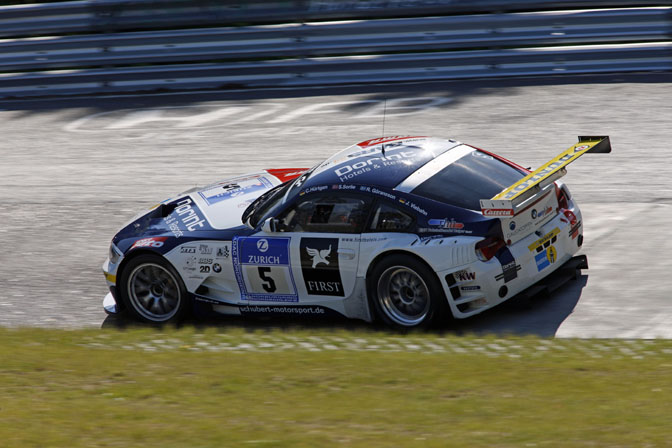 The BMW Z4 of Claudia Hürtgen did lead for some laps but crashed during the night. Nice meaty looking car. I'd love to see a full pro drift spec version of this machine.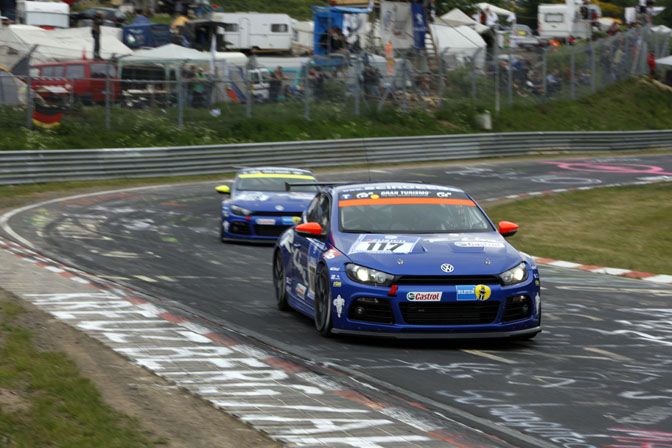 Its a bit of a tradition now for fans to graffiti the Nordschleife with messages for their favourite drivers. This was an inspiration for some of the track styling in NFS Pro Street BTW. We did plenty of painting on the racing surfaces to give a gritty feel to the racing environments.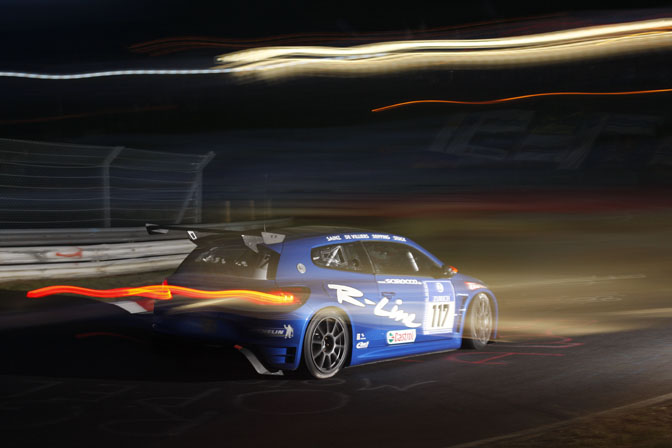 Look at that shot…yummy. This is the Carlos Sainz car. Antonio don't be upset he isn't in a Toyota!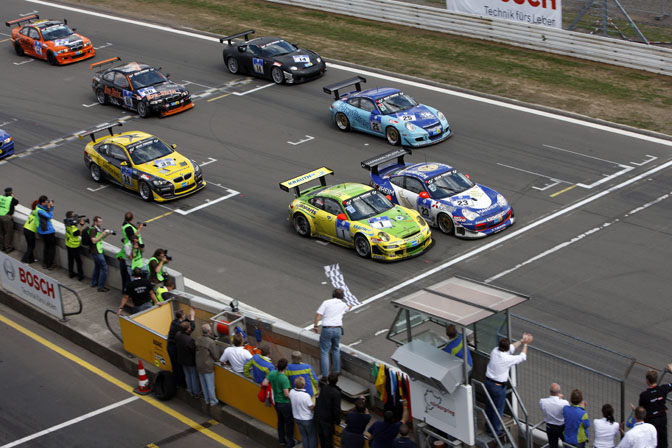 The finish. Note the Lexus LFA in the shot. I'll look around the net to see if I can't find some more images of this car.
Photo Source: ADAC