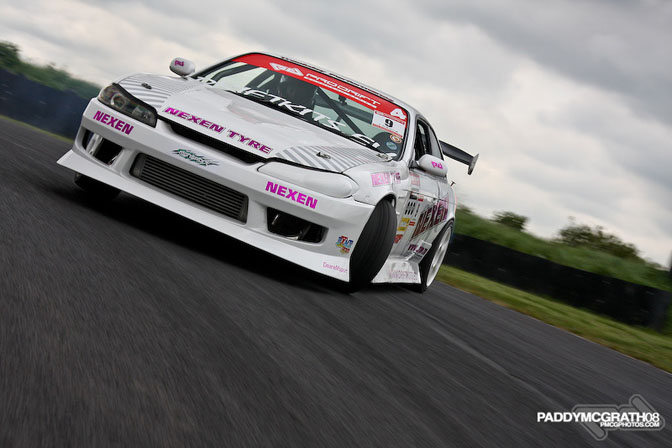 There are a few photographers in the world that I admire and one of those is Paddy Mcgrath. He is the main shooter for the Prodrift Series in Europe. Round 2 was held on the Teeside Autodrome in the UK and turned out to be spectacular event to say the least. The top drifters from Europe were present to show the crowds why they are the best.
In the picture above you see James Deane who is only 16 years old, he would finish second. He drives this Nissan S14,5 with a full Uras type 4 kit and S15 front end conversion. The engine is running HKS turbo's, 550cc injectors and a 3" downpipe.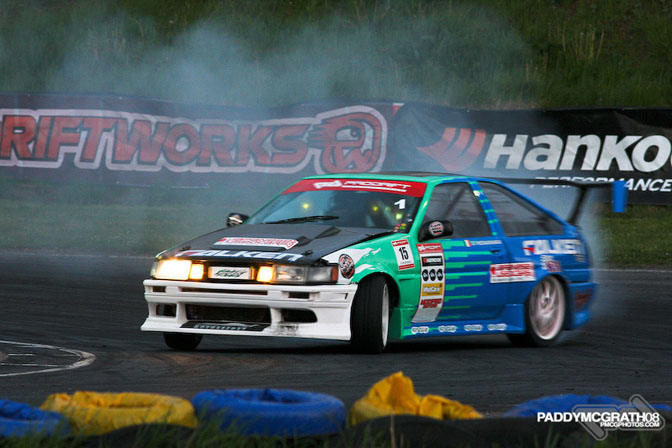 People in the US should know this guy from the Formula D series, Darren McNamara. He would finish first with his trusted AE86.
I met him once when he was invited to judge a drifting event in Holland, very cool and down to earth guy.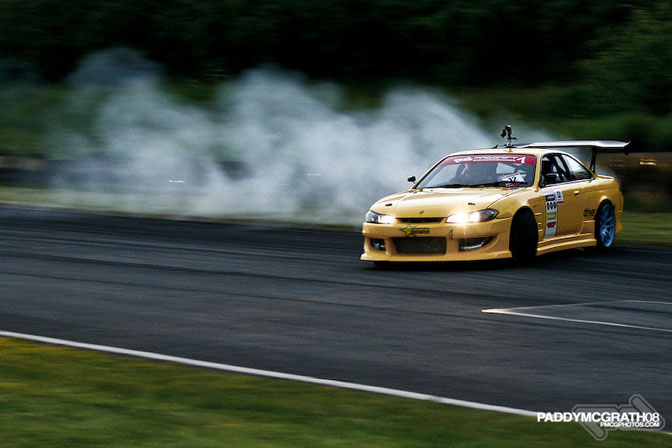 Here we have our number three, Martin Ffrench with his yellow S14,5. The car is running a SR20 with 435bhp @ 14psi courtesy of a Greddy TD06-20G Turbo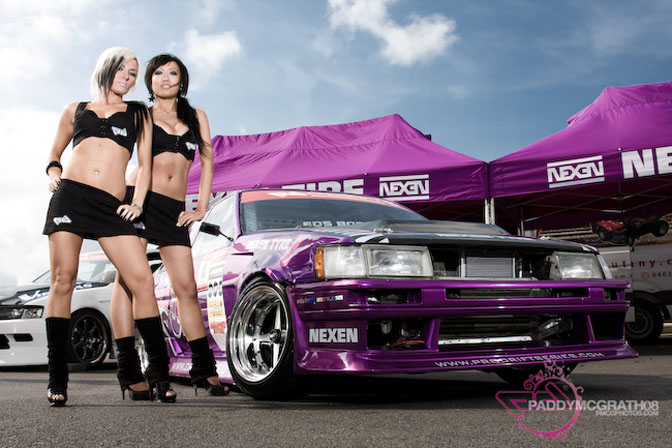 What is a drifting event without the lady's?  Linzi and Linda are the official Prodrift babes, more info about them can be found here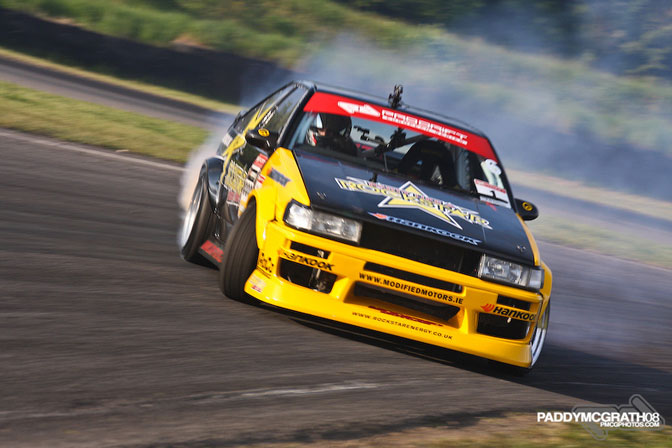 This is Eric O Sullivan with his Rockstar sponsored AE86. Not sure what Antonio's thoughts are when I say this car has had an engine transplant. The original engine has been replaced in favor of the higher revving F20C engine. I have heard this car before and let me tell you it's loud!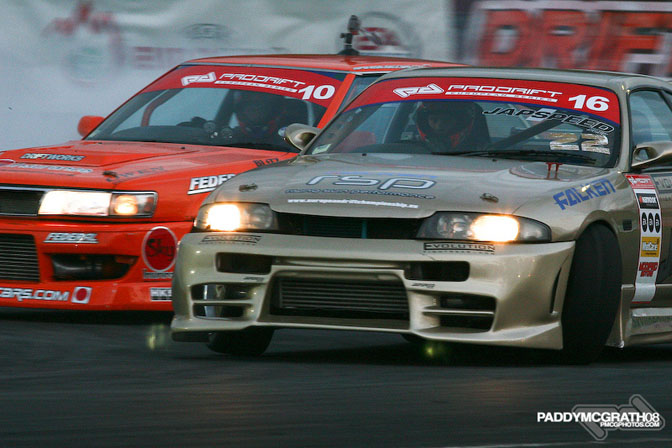 Bon Bon battling it out with Danny Ayles in his R33.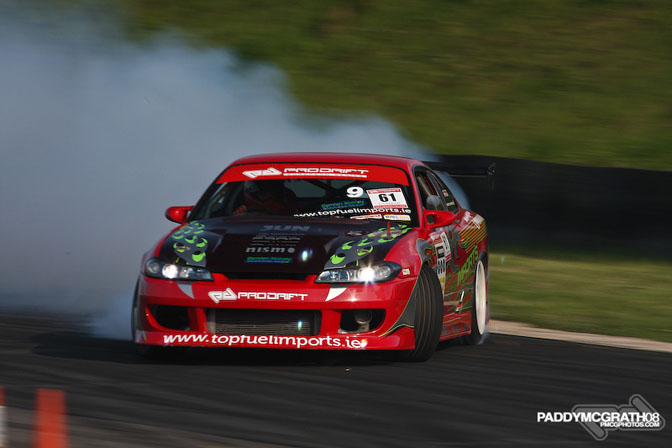 Ninth place belonged to Christy Carpenter. I really have a softspot for drifting S15's!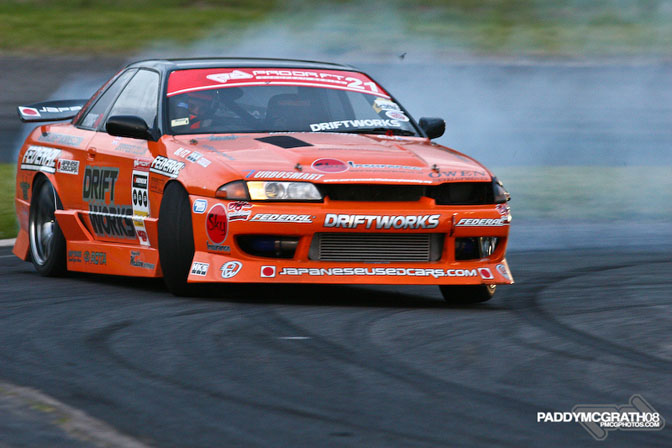 Phil Morrison of Driftworks had been hard at work to get his S15 with a 2JZ to the event, but unfortunatly the car wasn't ready in time. You can follow his work on the car here. Luckily for him, driftworks has this R32 as a back up car so he still gets his much needed seat time.
I can't wait for round three in Sweden