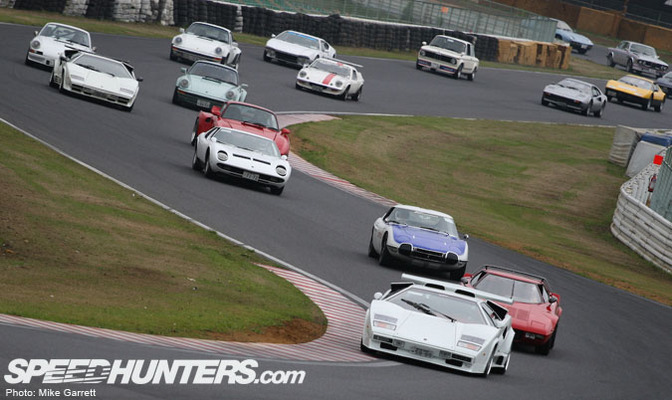 Golden Week. In Japan, the first week of May is made up of a series
of national holidays that combine to become what is known as Golden
Week. All over the country, people leave their jobs as salarymen and
office ladies, packing airports, train stations, and highways on their
way to a much-needed vacation. May 5, is Kodomo No Hi or
Children's Day, a day honoring the youth of the country. For those with
petrol in their veins, however, the most desirable place to be on
Children's Day was Tsukuba Circuit, where the 22nd annual Coca Cola
Old/Now Car Festival was held.
As the name suggests, both classic and modern cars gathered at the
track for a day packed full of action both on the track and off. Seeing
as the event was held on Children's Day, there were also a number of
attractions for young ones as well. These activities included pedal car
races, circuit rides on board a locomotive-styled bus, and live stage
shows. I don't think I have ever seen more kids at a car event before.
Gotta start 'em young right?
Here's a small taste of what could be found at the Old/Now Car Festival-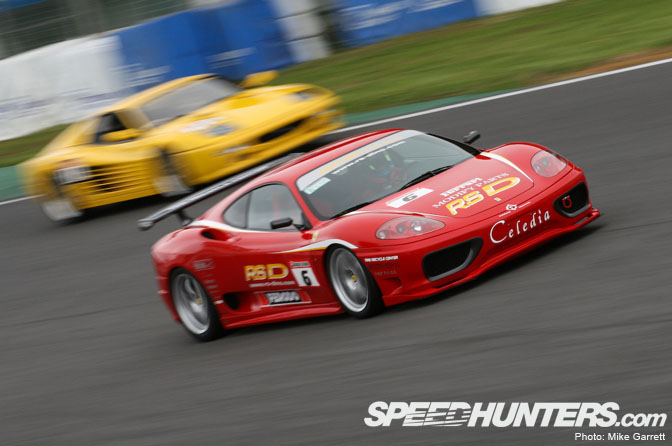 The Ferrari Club of Japan was on hand with a number of cars, filling
the cloudy air with the symphonic sound of the prancing horse. No
matter where your automotive allegiances may lie, everyone needs to
hear the sound of Ferrari running flat out at least once. It is unreal.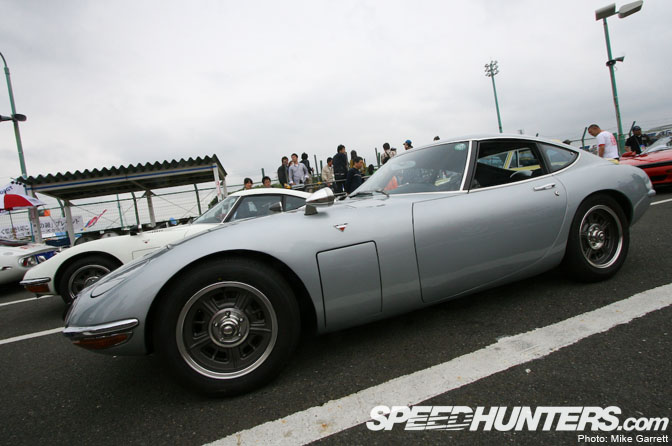 Despite their humble Japanese roots, the Toyota 2000GT's from the
2000GT Owner's Club fit right in with the European classics. Why
doesn't Toyota make cars like this anymore?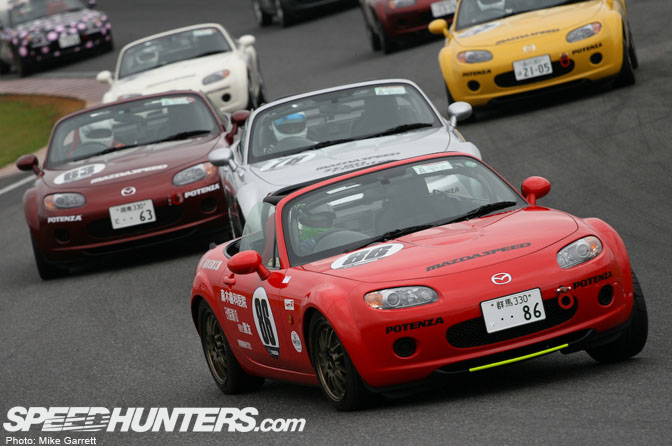 Another part of the event was the Mazda Roadster Party Race. For a
relatively low investment, anyone can become a competitive race driver
in this race series. An added bonus is you can easily drive these cars
everyday. The uniformly equipped cars also make for some exciting
racing action.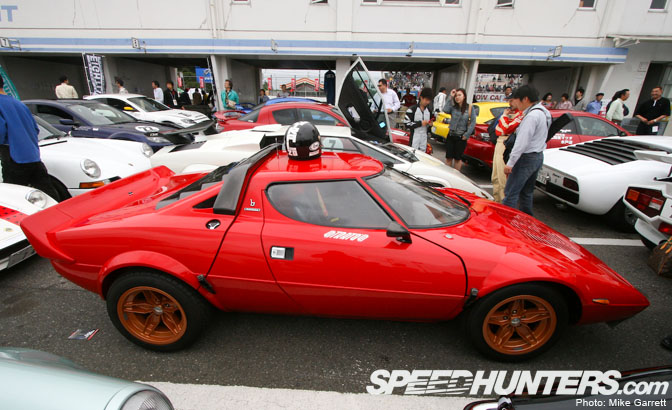 The Lanica Stratos. With less than 500 built, it is a truly rare sight.
This car was one of many classic supercars taking part in a tribute to
the classic Japanese racing comic, "Circuit Wolf". I didn't think it
was possible to see so many legendary cars in one place.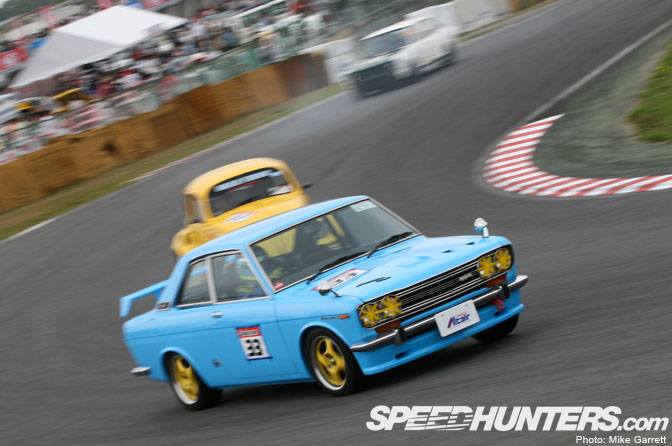 Less exotic, but no less impressive. A Nissan Bluebird SSS running flat out during the historic car racing session.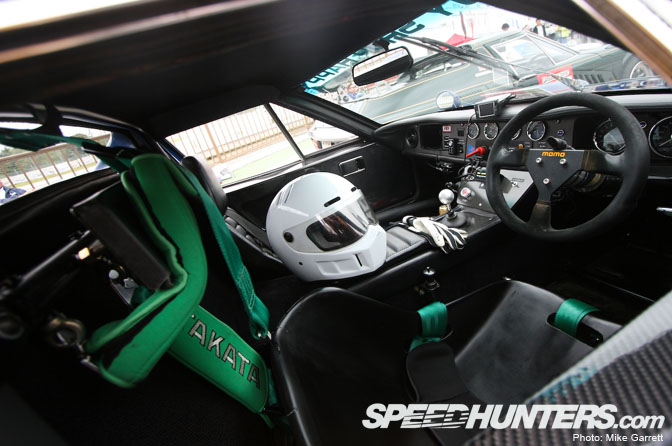 Cockpit view of a Lotus Europa. Everything is in perfectly in place.
Somehow I don't think I could squeeze myself in there though.
Another timeless classic from Japan, the Mazda Cosmo. Jay Leno has one
of these machines in his collection. Seeing just one of these cars is a
rare sight in itself, but seeing a group of them parading on the course
is enough to put any rotary fan into a state of ecstasy.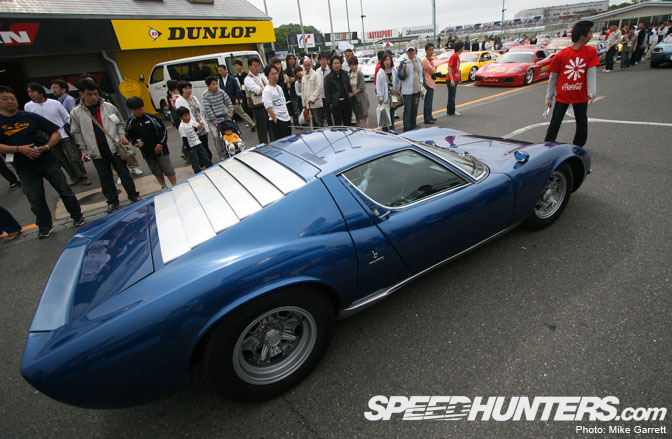 A group of fans adoring a Lamborghini Miura P400. In my opinion this
one of the most beautiful cars ever made. There were a pair of them at
the event.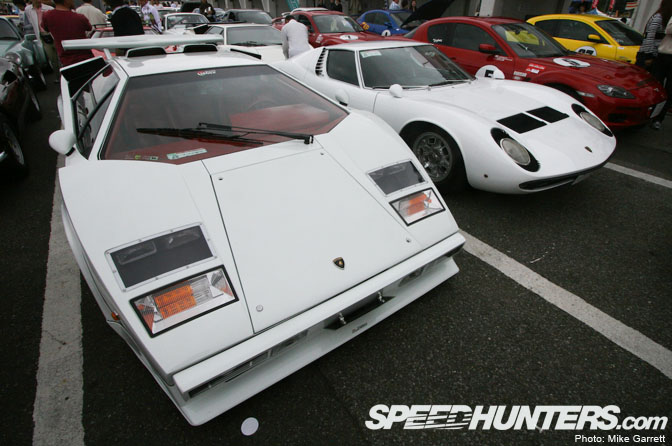 Lamborghini Countach. The official dream car of the 1980's. There is
nary a person my age who didn't have a poster of this car on the wall
of their bedroom at some point. Some of them probably still do.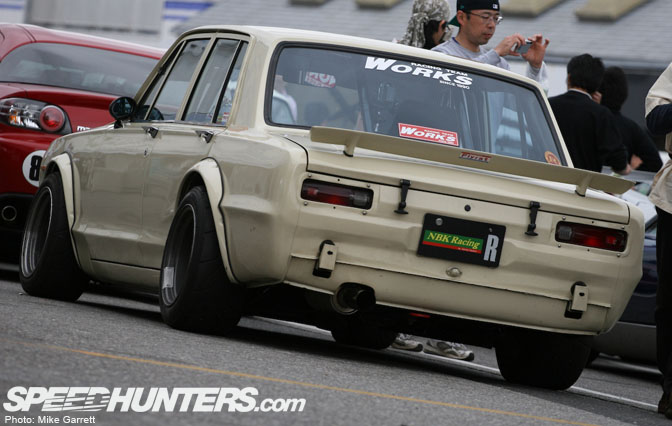 In case you forgot you were still in Japan. An all business Hakosuka
Skyline sedan. It was mixing it up quite well with its less-boxy
counterparts during the race sessions.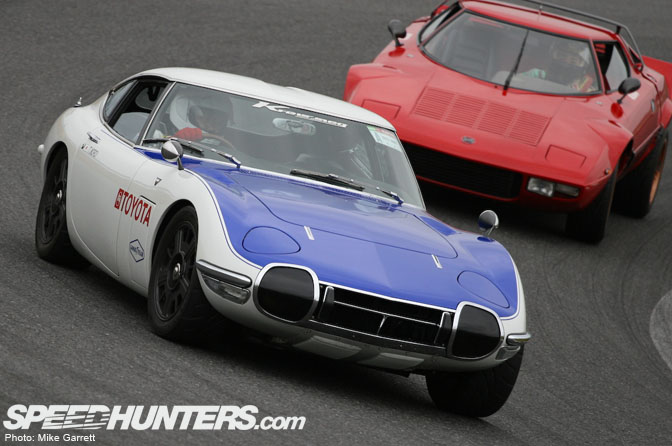 Toyota 2000GT being tailed by Lancia Stratos. It's like something right out of a classic car fan's wildest dream.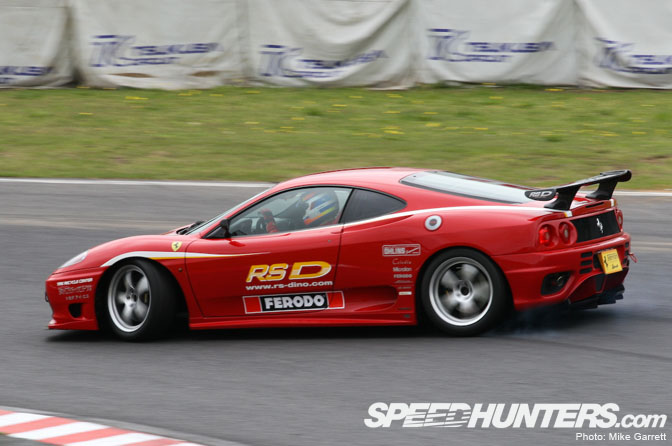 Seeing a Ferrari: cool. Hearing a Ferrari: even cooler. Seeing and hearing a Ferrari as it goes sideways: maximum coolness.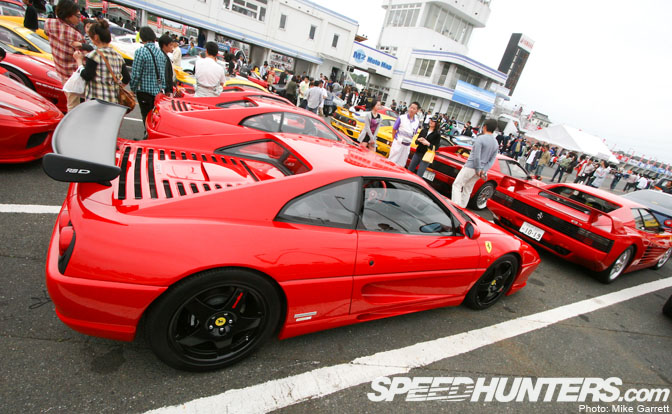 Enzo's finest holding their territory in the paddock.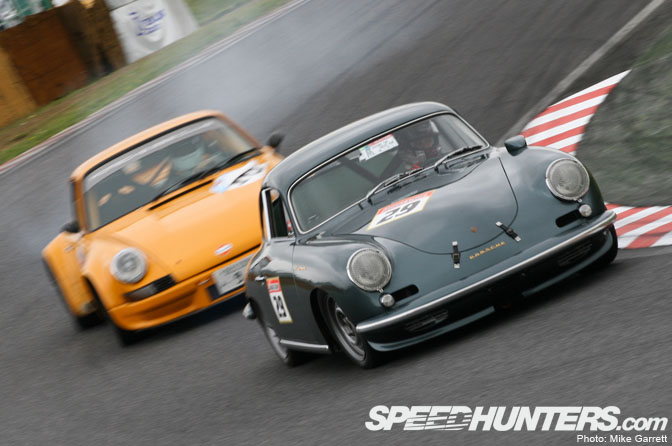 The team from Stuttgart also put up a nice showing. Here we see a Porsche 356 doing its best to hold off a newer 911.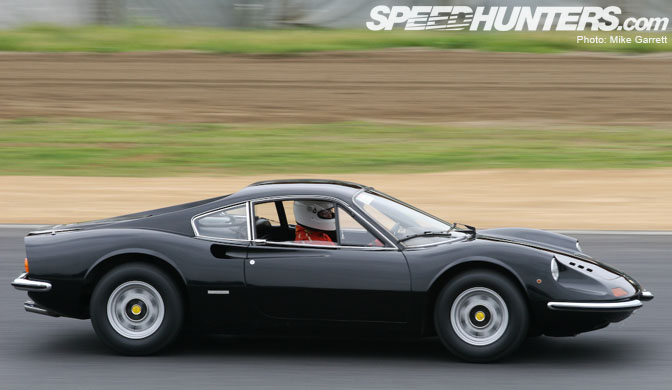 Art in motion. Ferrari Dino.
I think I know why this event is held on Children's Day. After
seeing these dream cars not just standing still, but running at full
throttle on the track, I don't see how any normal grown man would not
feel like a child again.
Old/Now Car Festival (Japanese)

-Mike Garrett