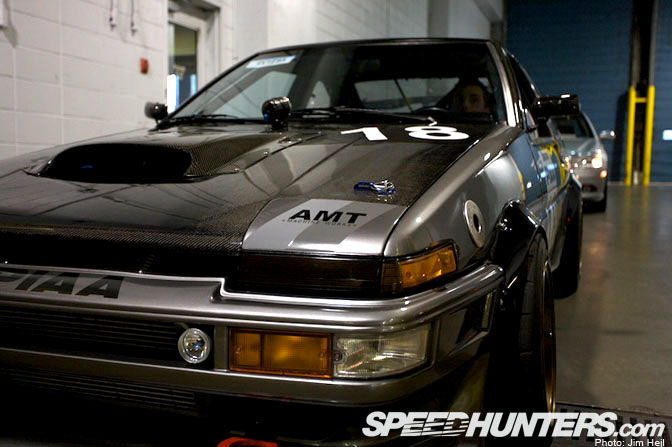 On Friday evening myself and Speedhunters photographer Jim Hejl managed to pull outselves away from the NFS offices to check out at the setup day at the Driven to Perform car show. Organizer Jason Tse was kind enough to walk us around the floor at BC Place Stadium, introducing us to the various car owners as they polished and prepped their cars up for Saturday's show.
I'm quite stoked about Jim's photography BTW. This is the first project we've done with him and I'm rather ecstatic with the results. He has "The Eye" IMO.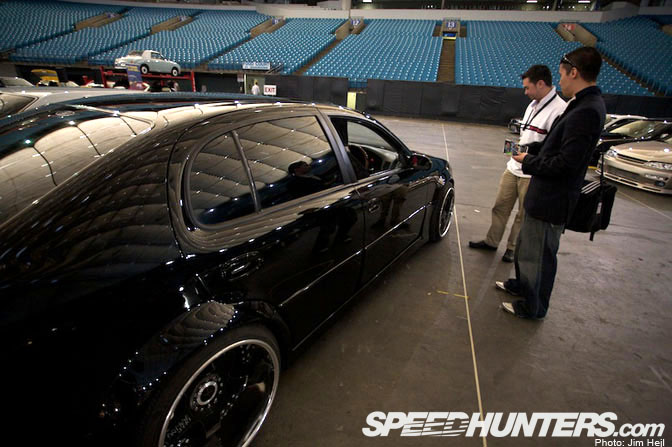 There were some fantastic VIP Style (Jason from Driven to Perform prefers the term Bippu) cars rolling into the show as we wandered about. Will show more of this in a later post.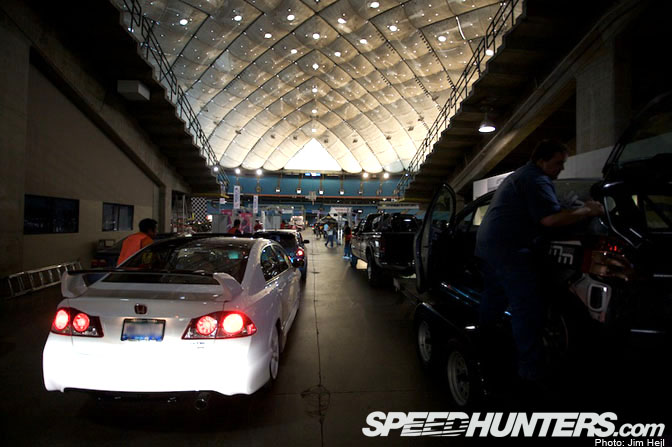 Cars pulling into the stadium.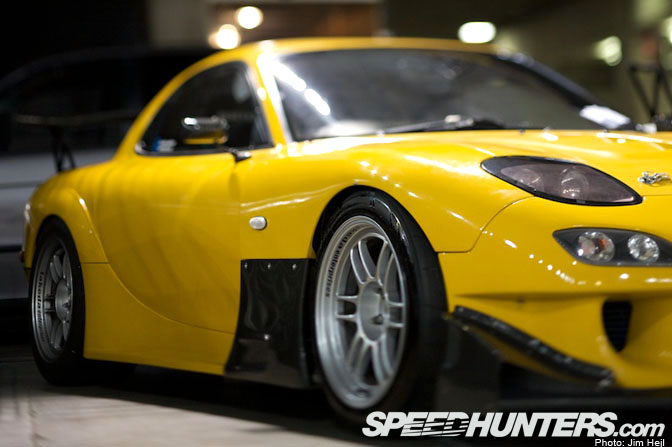 Beautiful FD.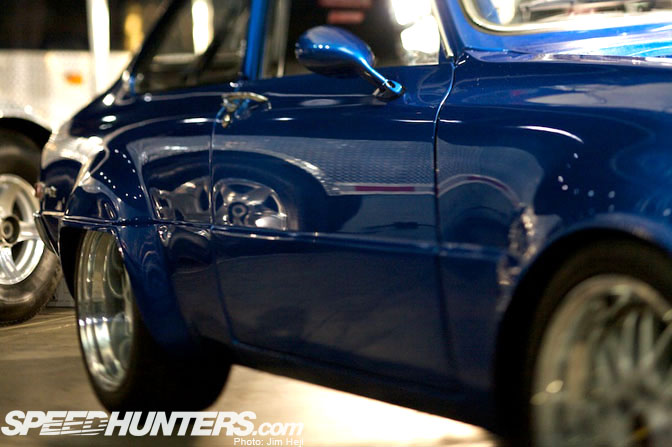 Classic Mazda joy.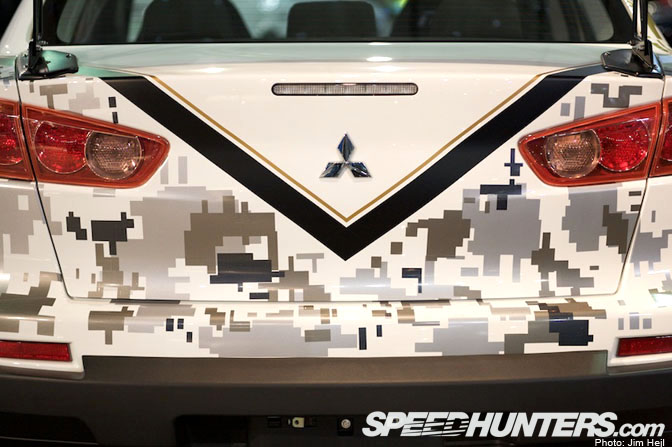 Hybrid R EvoX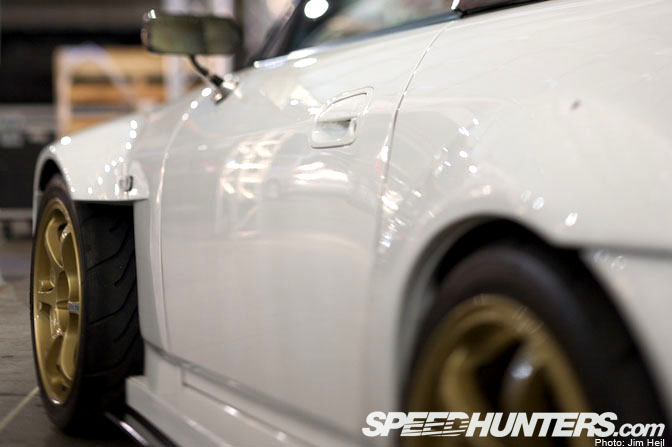 Nice wide body S2000.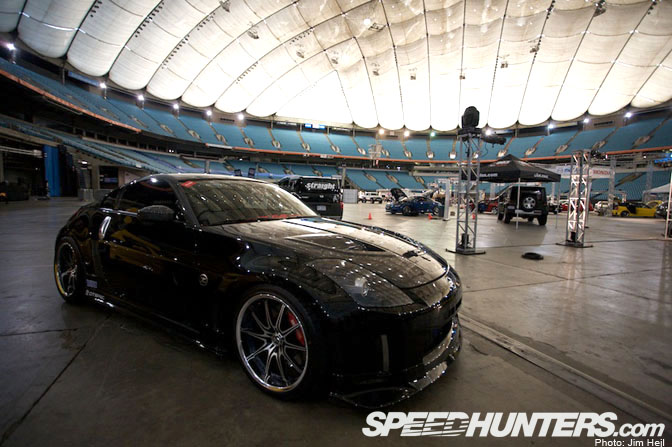 BC Place stadium is a rather massive volume of space.
Most of the cars hadn't arrived when this photo was taken. It will be jammed to the rafters come show time.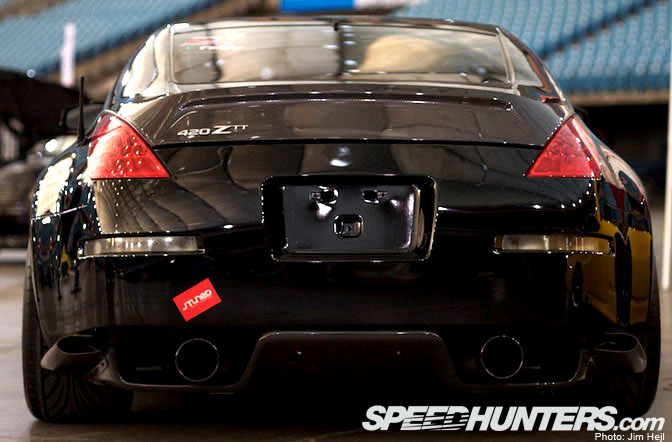 Note the badge on this Z33. 420TT: gives a hint as to its internals.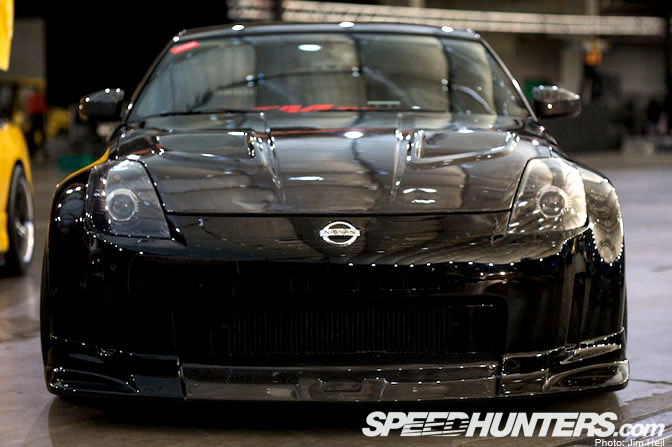 Badass.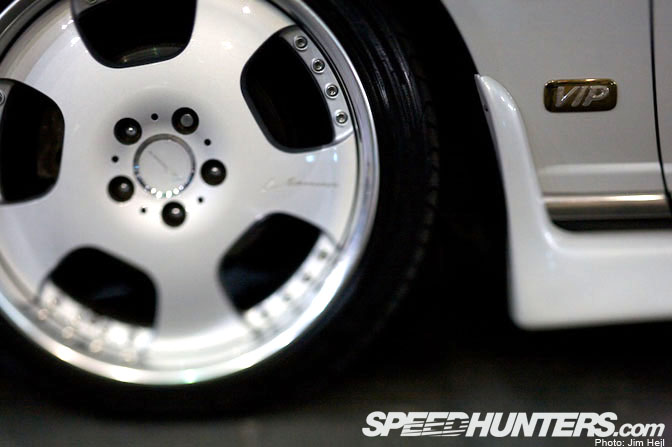 I'm well pleased with the quality of some of the VIP Style cars at the show. Seems like there are some real devotes in Vancouver.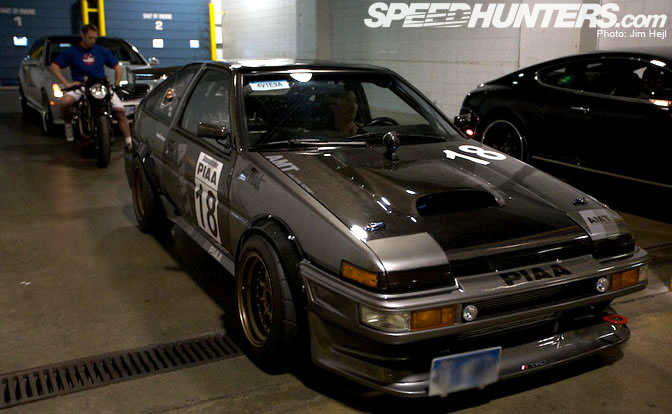 This monster track spec AE86 was coming through the airlocks as we were leaving.
More to follow.
:Rod