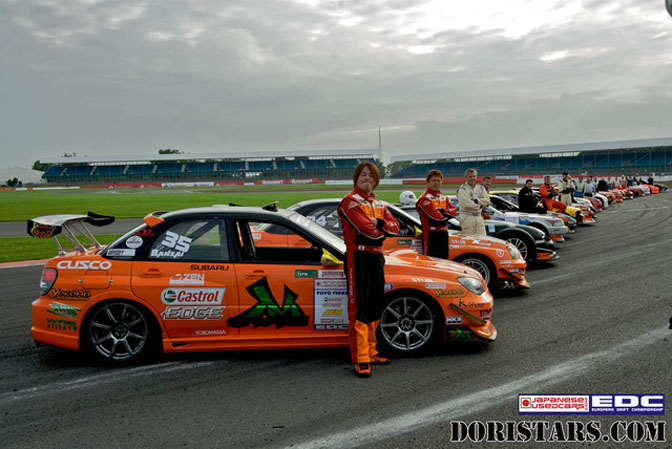 Europe's best drifters (and a few of Japan's) have taken over the legendary Silverstone Circuit for the third round of the European Drift Championship. As we noted earlier, this event is featuring the debut of D1 stars and Team Orange members Nobushige Kumakubo and Kazuhiro Tanaka in EDC competition. In addition to the Japanese drivers, this event was also the debut of Phil Morrison's 2JZ -powered Driftworks S15. If you have seen any of the build photos from this car, you will see that this car is truly a work of automotive art.
The guys from Doristars.com were at Silverstone to capture the qualifying session and they came away with some fantastic shots.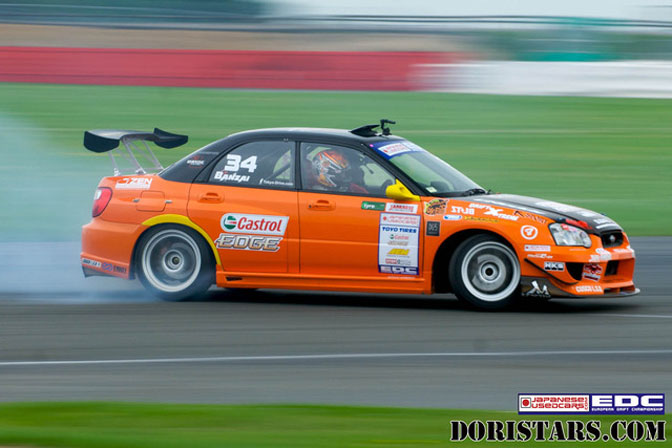 Kumakubo, back in an Impreza for a change, dominated the qualifying session with a 100-point run. This was the highest score of all the drivers who were not pre-qualified. Right behind Kumakubo, was his Team Orange teammate Tanaka with 94-point run. According to Phil Morrison, Kumakubo and Tanaka were very impressed with how much the European drivers have approved since their last trip Silverstone.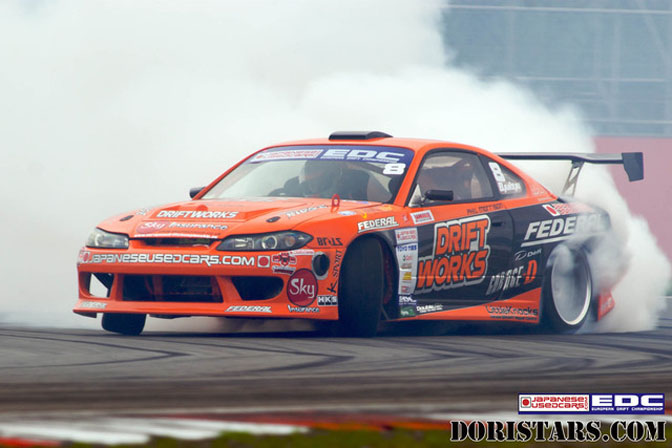 Speaking of Phil, there he is in the new machine. In the car's first outing he managed to qualify in the fourth position. He will face Kumakubo in the tsuiso rounds.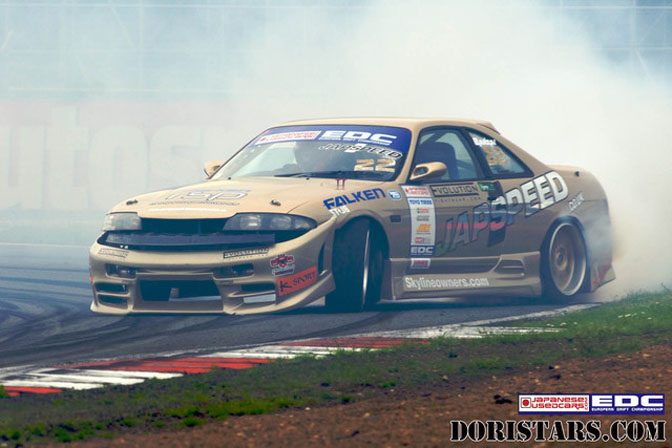 Here's the Japspeed R33 getting ready to say goodbye to its front bumper.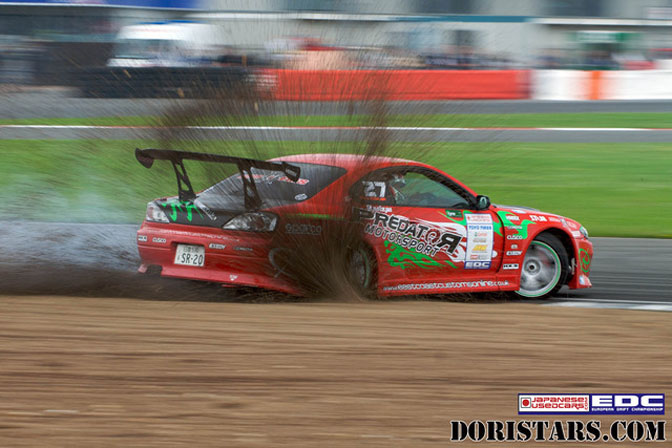 THIS is how you do a dirt drop.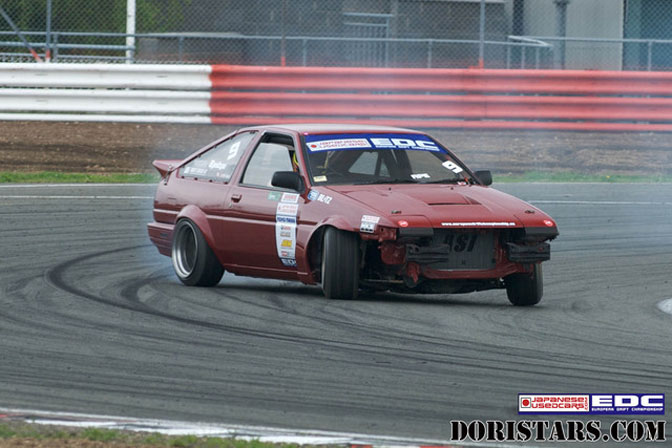 Pazza rocking it in his S2000-powered AE86 with great stance.
Check Doristars for more photos and the EDC forums for the full qualifying results. I'm really excited to see what will happen during the competition.
-Mike Garrett