2020 was a weird year for all of us. Amidst the pandemic, the thought of traveling anywhere wasn't really crossing many people's minds – or even possible – but I had to spread my wings and fly. I ended up in Poland, where I attended Ultrace at Spodek Arena in the city of Katowice.
This is where I met Thomas Owczarski from Chemnitz, Germany. Thomas is a former carpenter who studied automotive engineering in Zwickau, and is now a development engineer in the rail industry. He's also an expert on modifying and tuning old Volkswagen Polo 2Fs, with a few examples under his belt.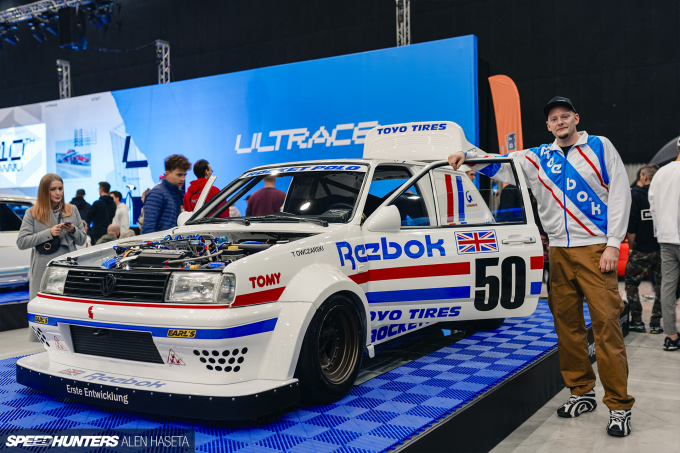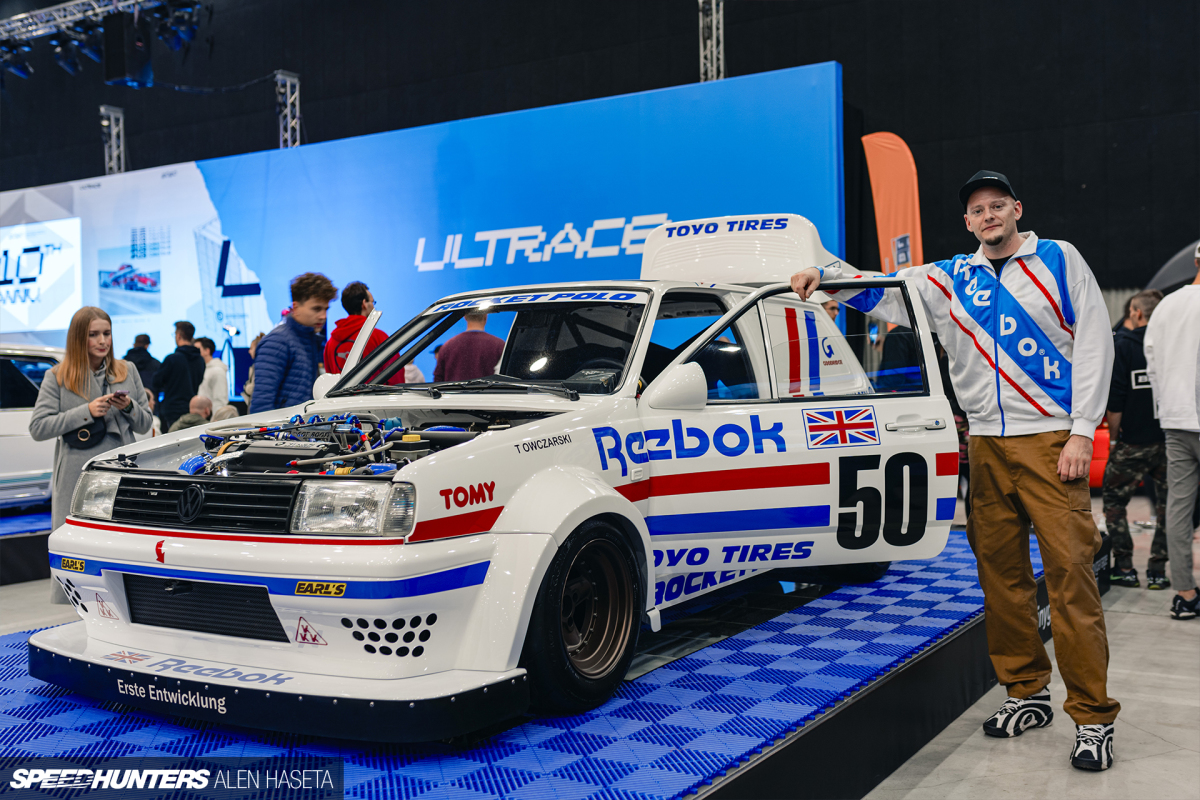 Thomas's 1992 Polo 2F Breadvan – better known as Rocket Polo in its modified state – blew me away. It was unlike anything I had ever seen before.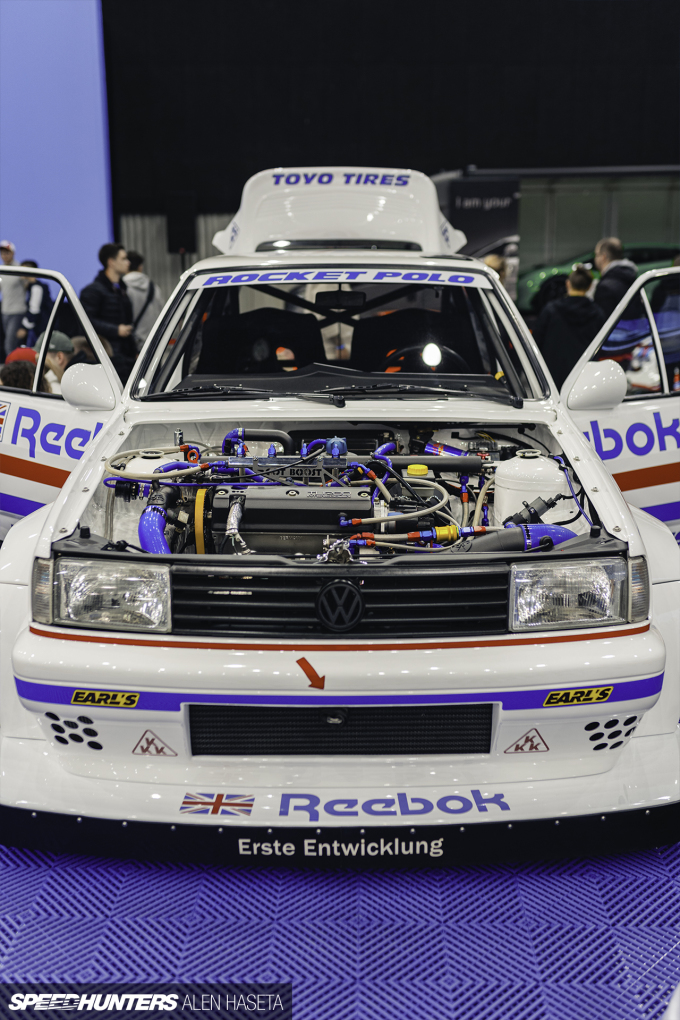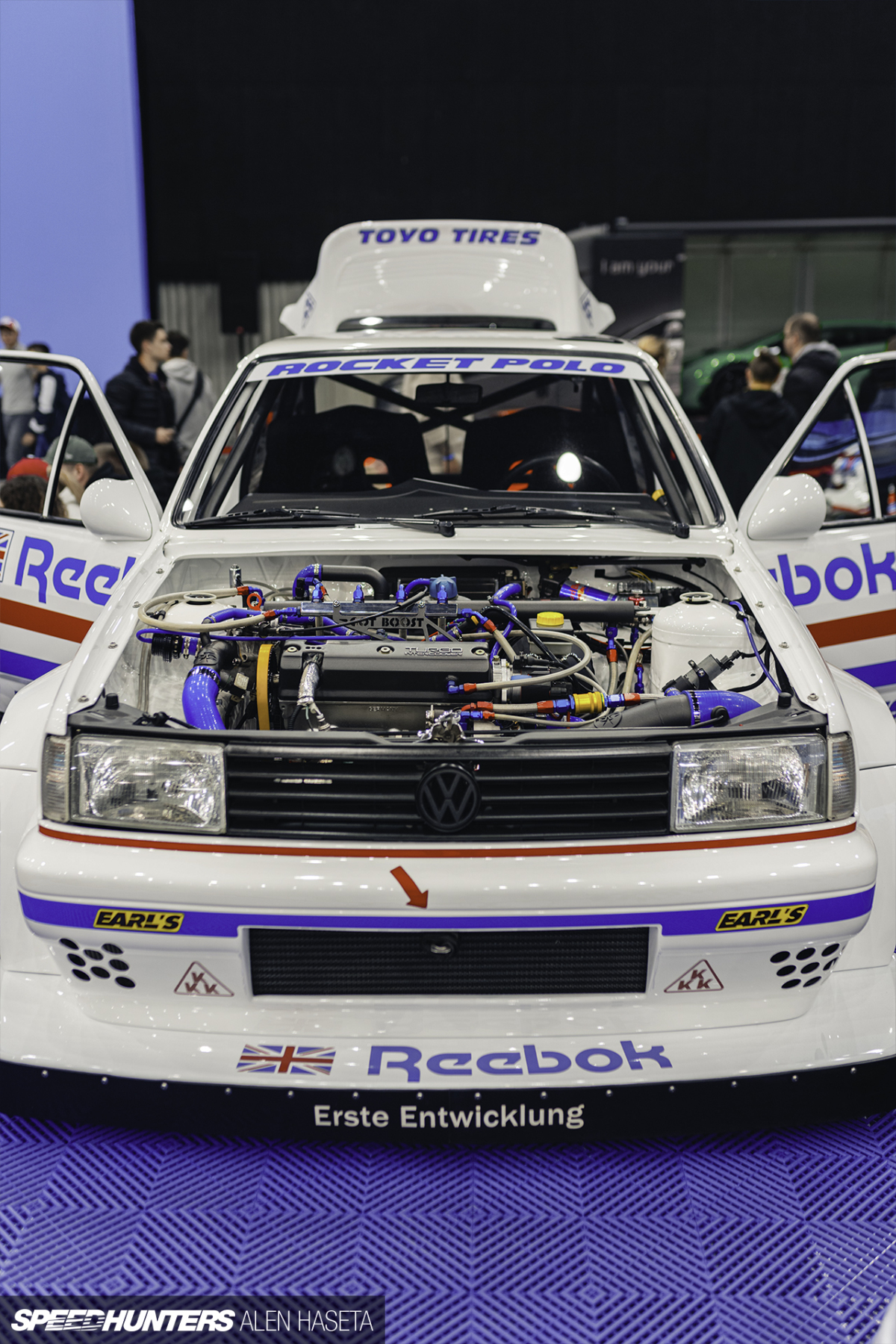 A custom wide-body kit inspired by those from the likes of RWB and Liberty Walk, combined with meaty tires and a turbo setup ensured the Polo really stood out amongst all the other cars in the show, which is saying something. Sadly, I only took a couple of snaps of it, so perhaps it's a story for another day.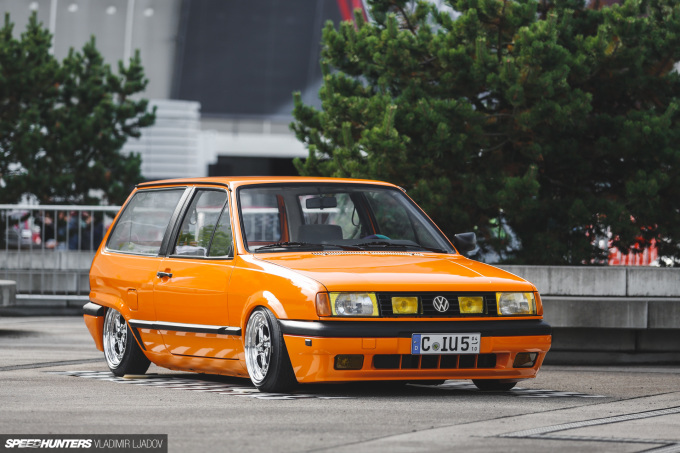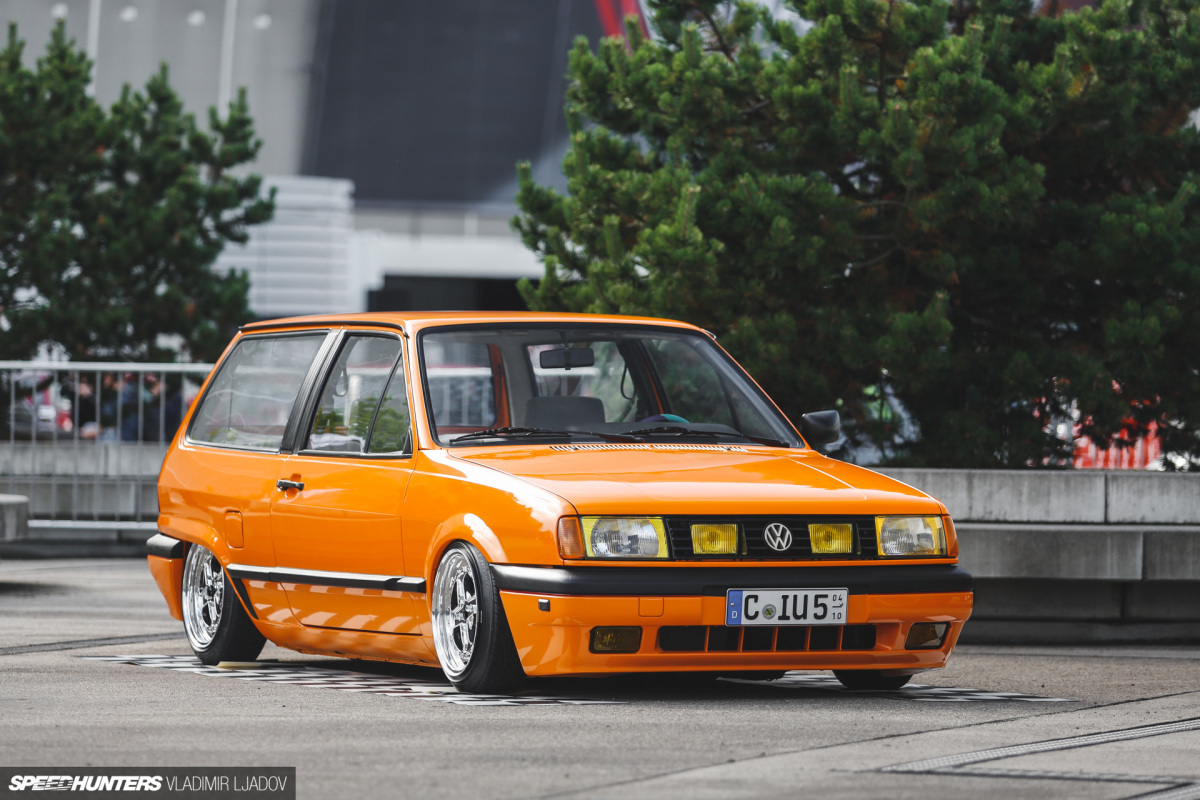 In 2021, Thomas returned to Ultrace – now at Wrocław Stadium – with his orange Polo 2F Breadvan. The next year he brought out his prized possession – a second white Polo.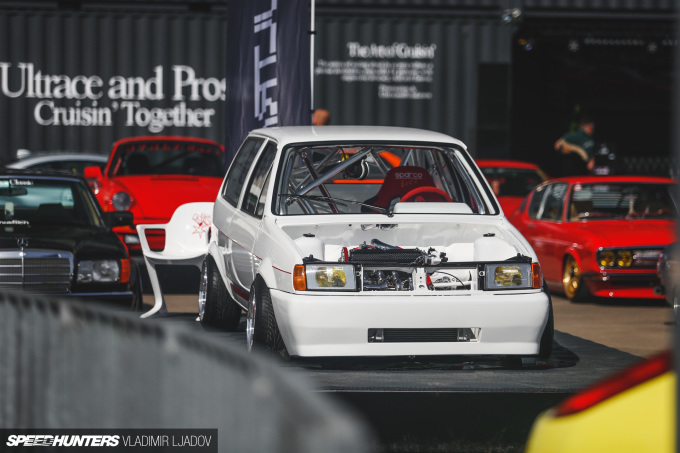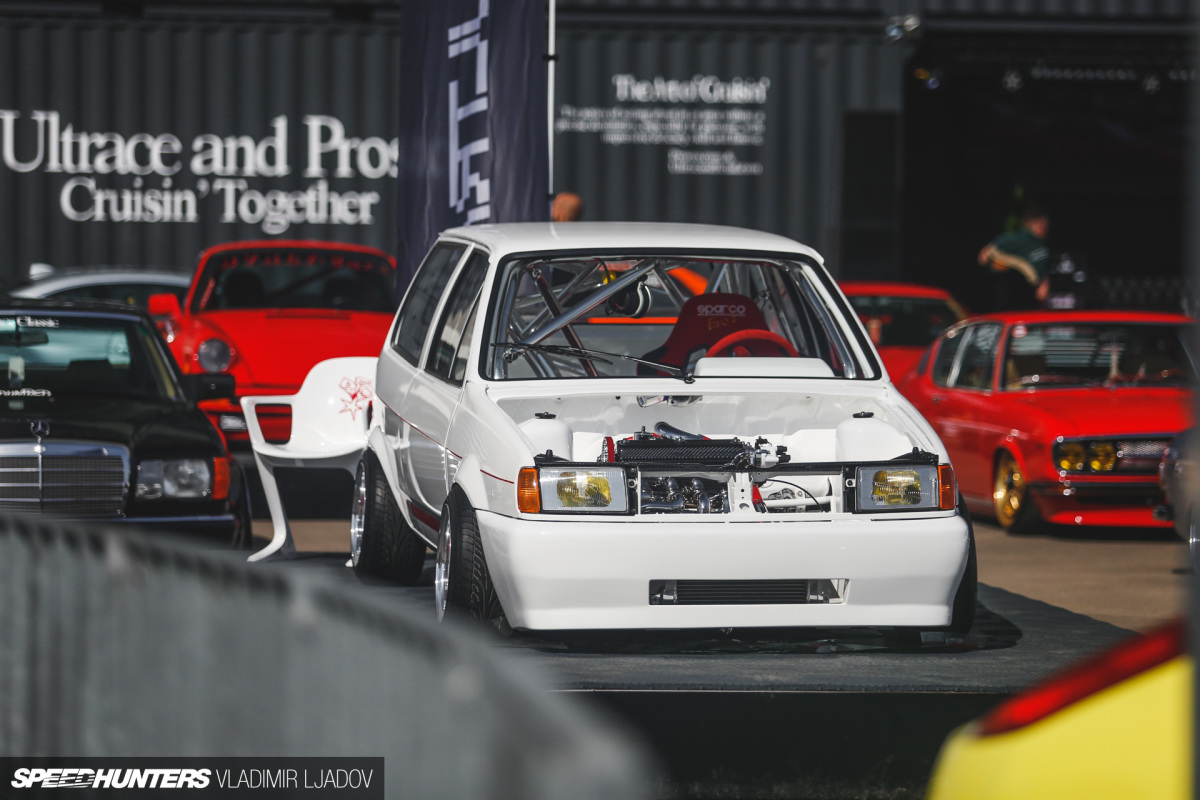 I did attend Ultrace 2022, but I can't for the life of me remember whether I saw the car or not. I know for sure that I didn't take any photos of it, but looking at the insanity through this one from Vladimir, I really wish I had.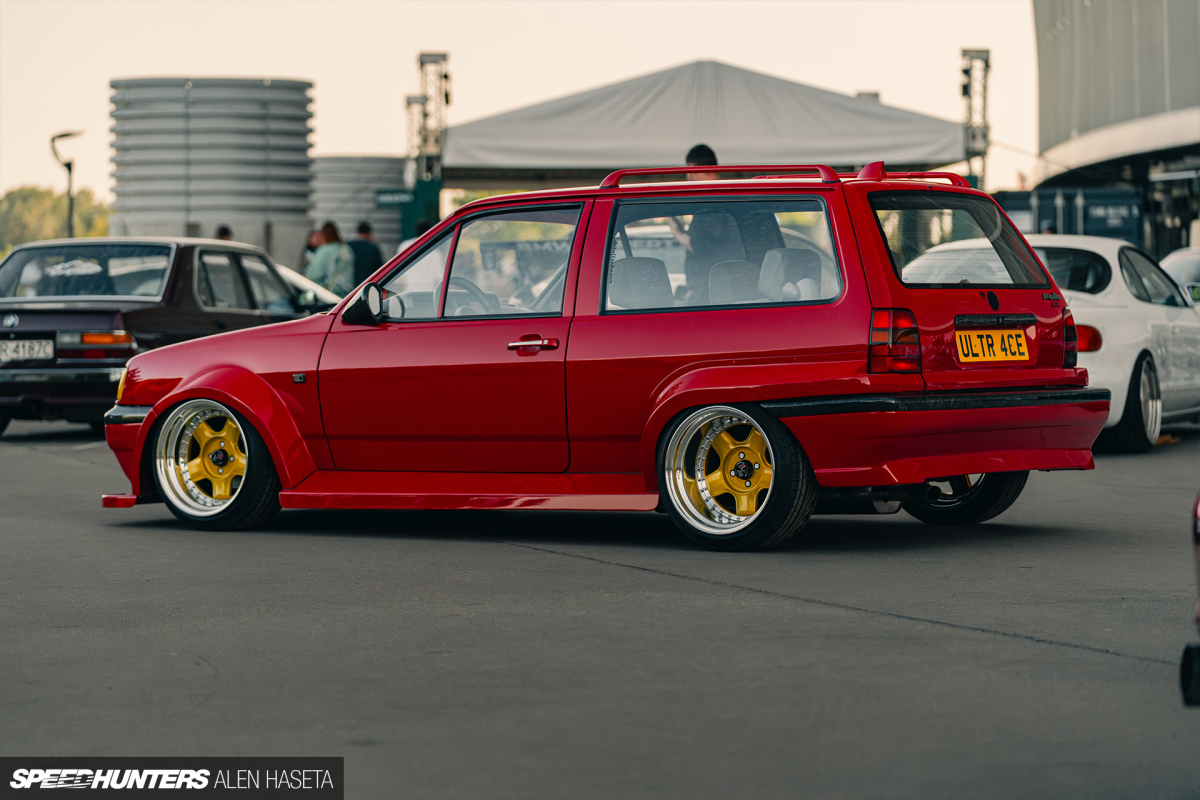 That brings us to Ultrace 2023, where this 1991 Volkswagen Polo 2F Breadvan pulled me in for a closer look. The wide bodywork instantly gave it away; I knew exactly who had built the car.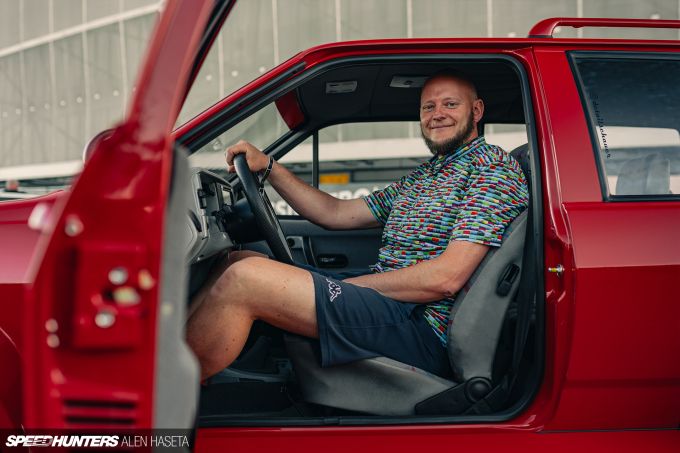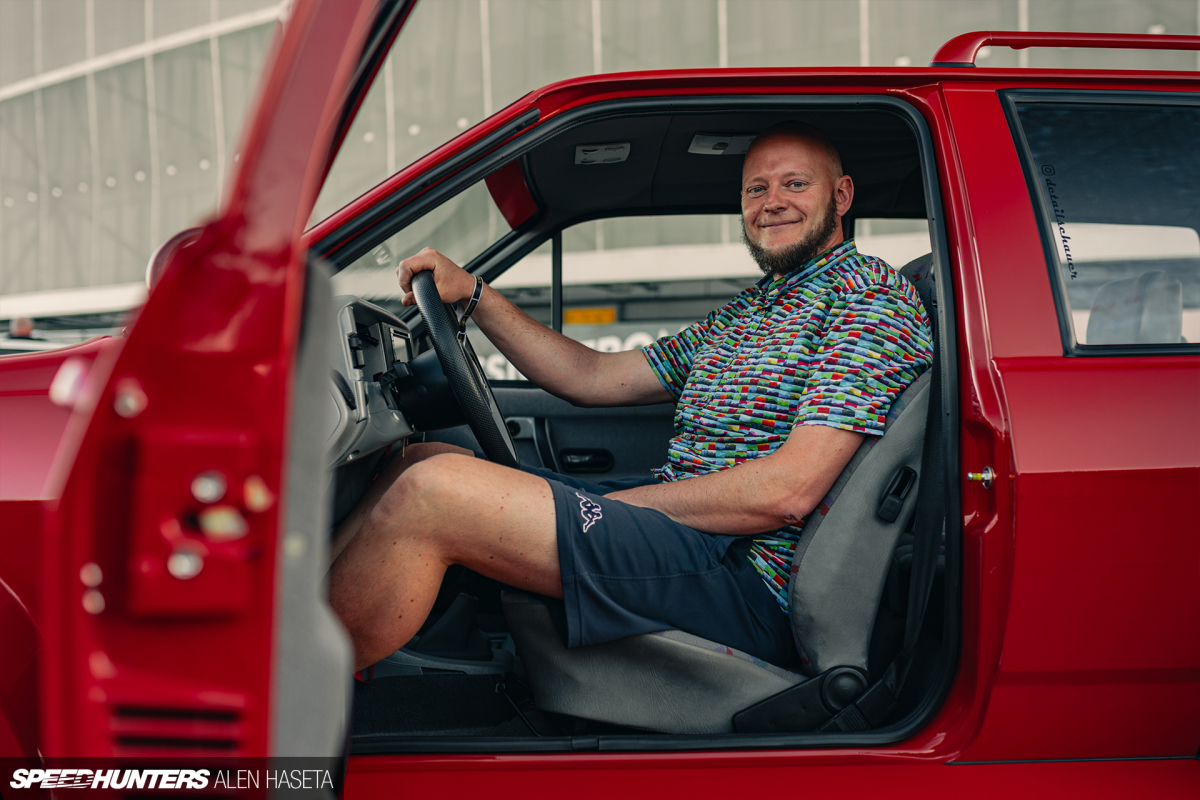 Thomas acquired the Polo from a friend who had bought the car for its new suspension. The car was a bonus, so he was happy to offload it to Thomas, who could then embark on yet another Breadvan project.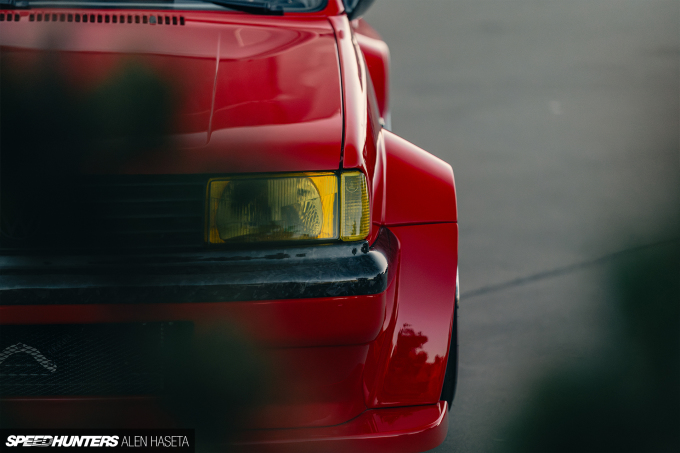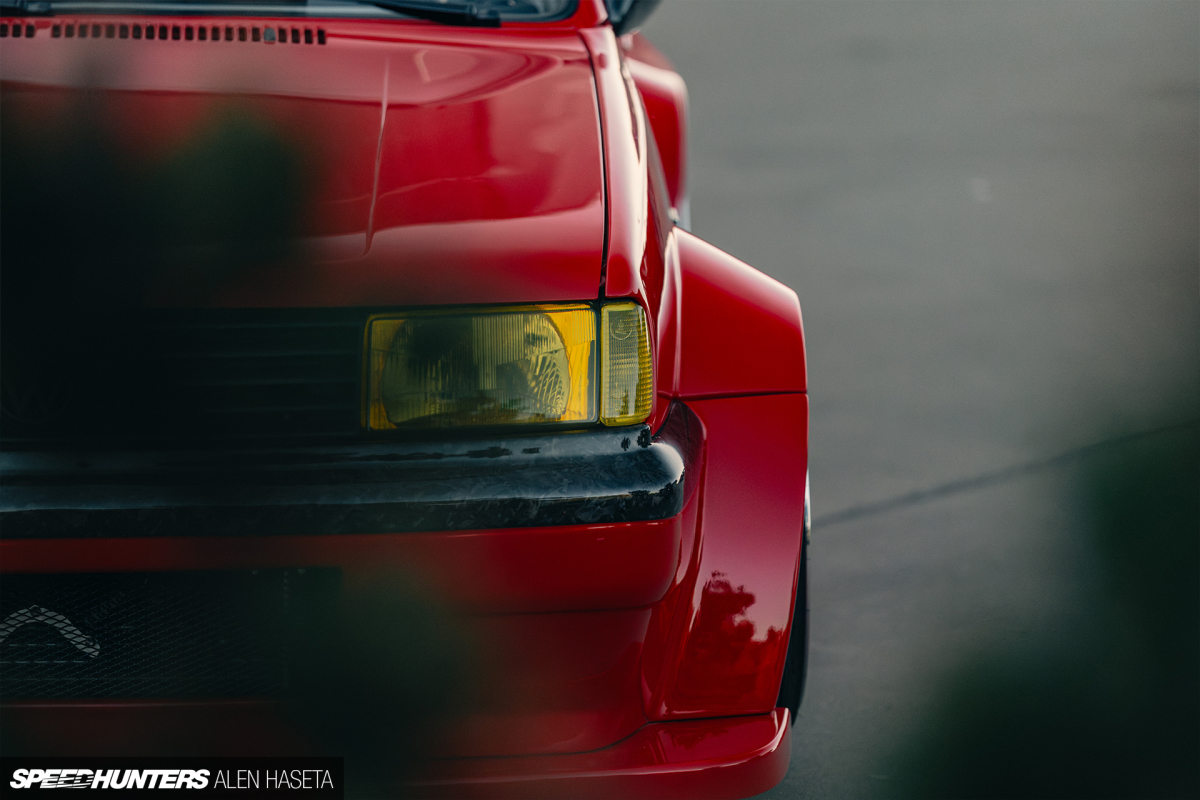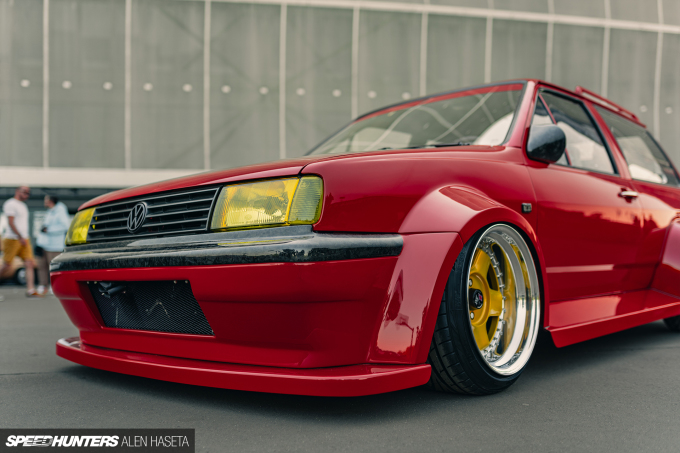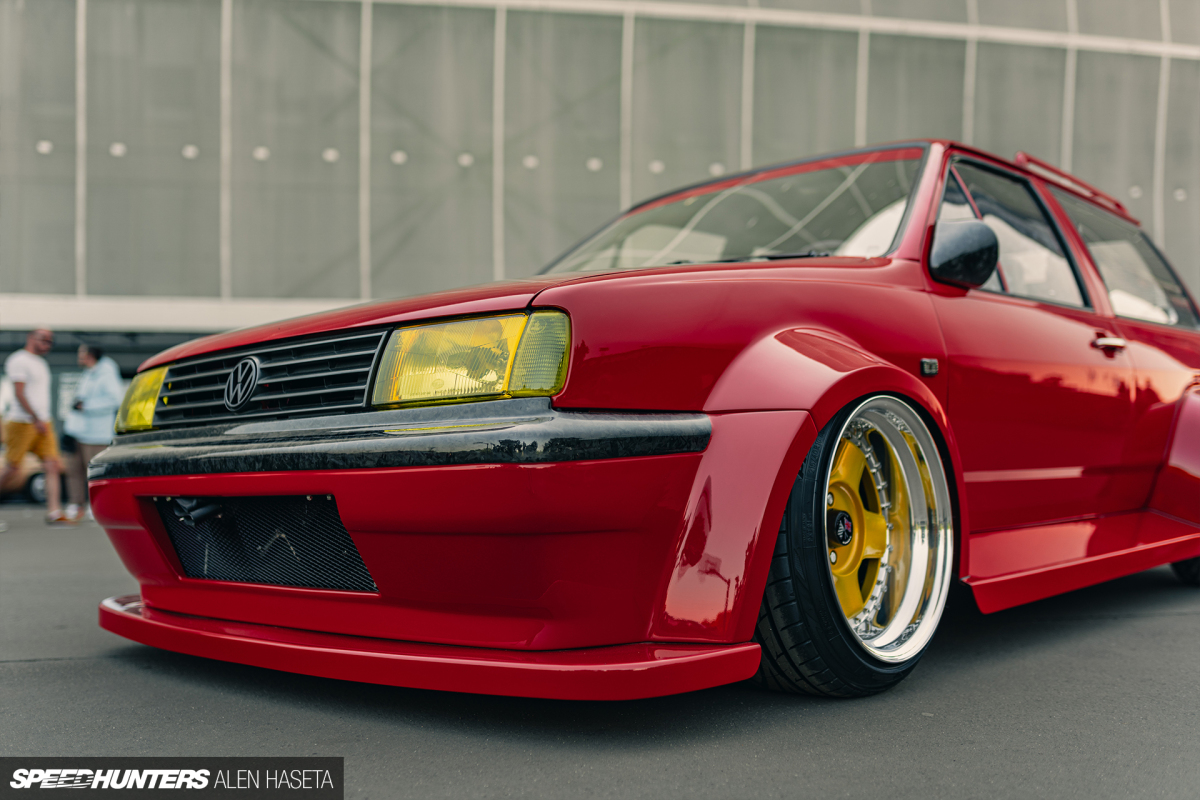 Like the white Rocket Polo, Thomas's red car has received the same custom wide-body treatment, which has added a whopping 200mm of width to each side of the car. Along with the fibreglass fenders and side skirts, custom front and rear bumpers were also required. A front splitter and yellow-tinted headlights finish things off.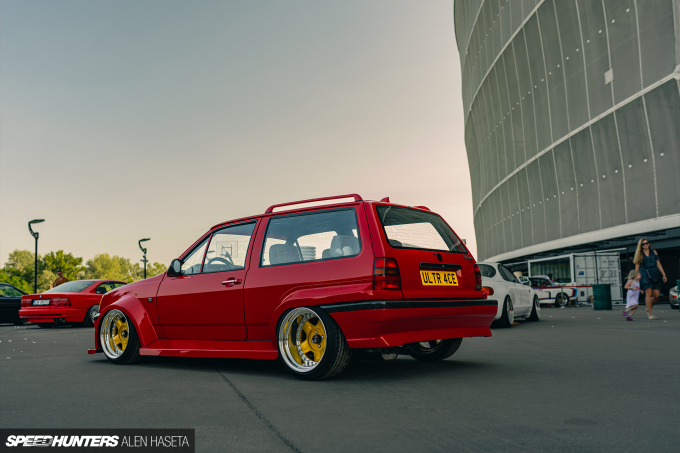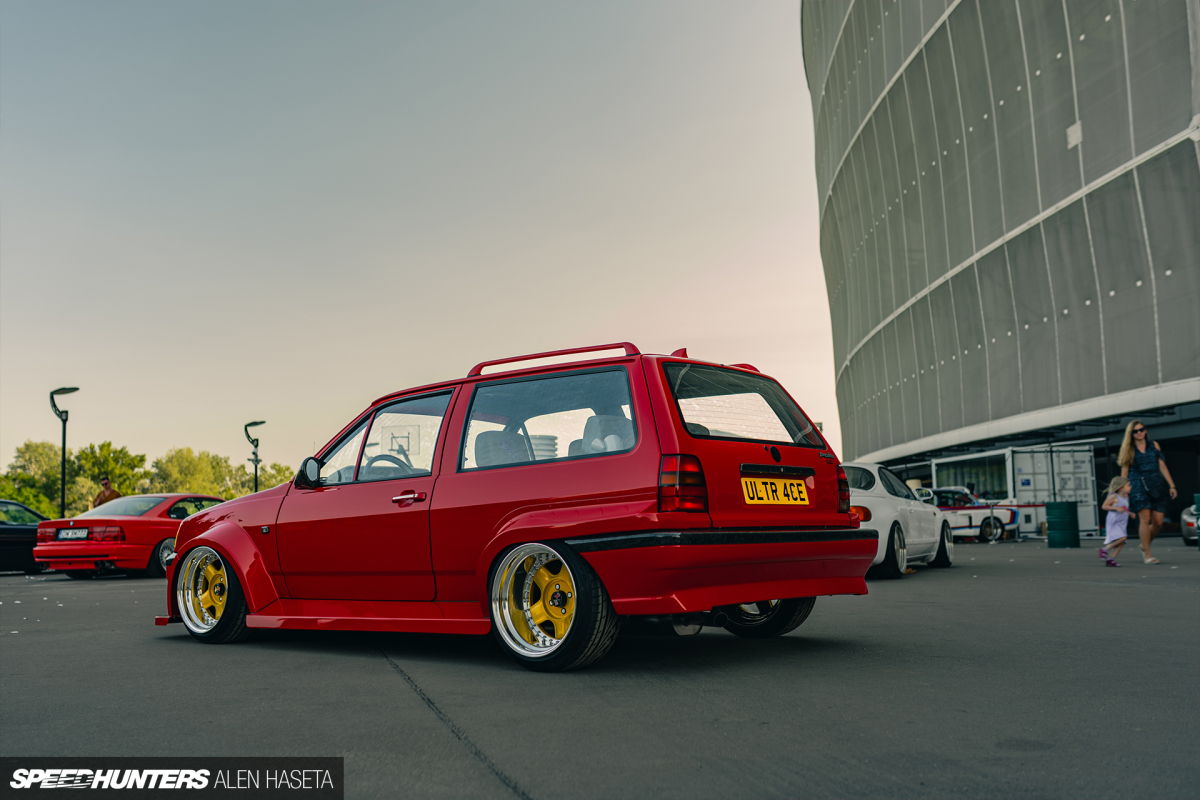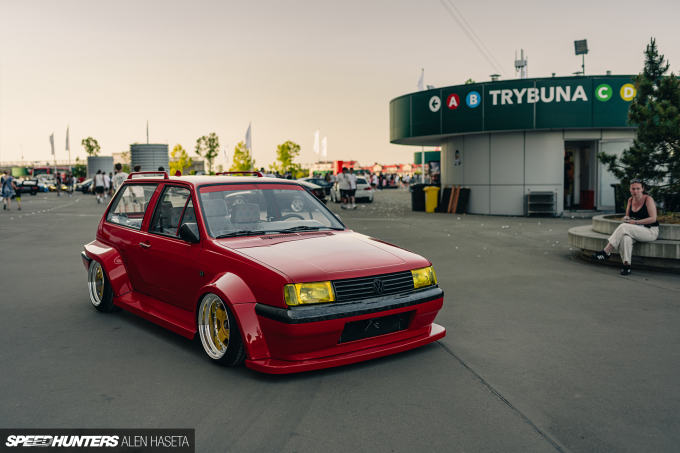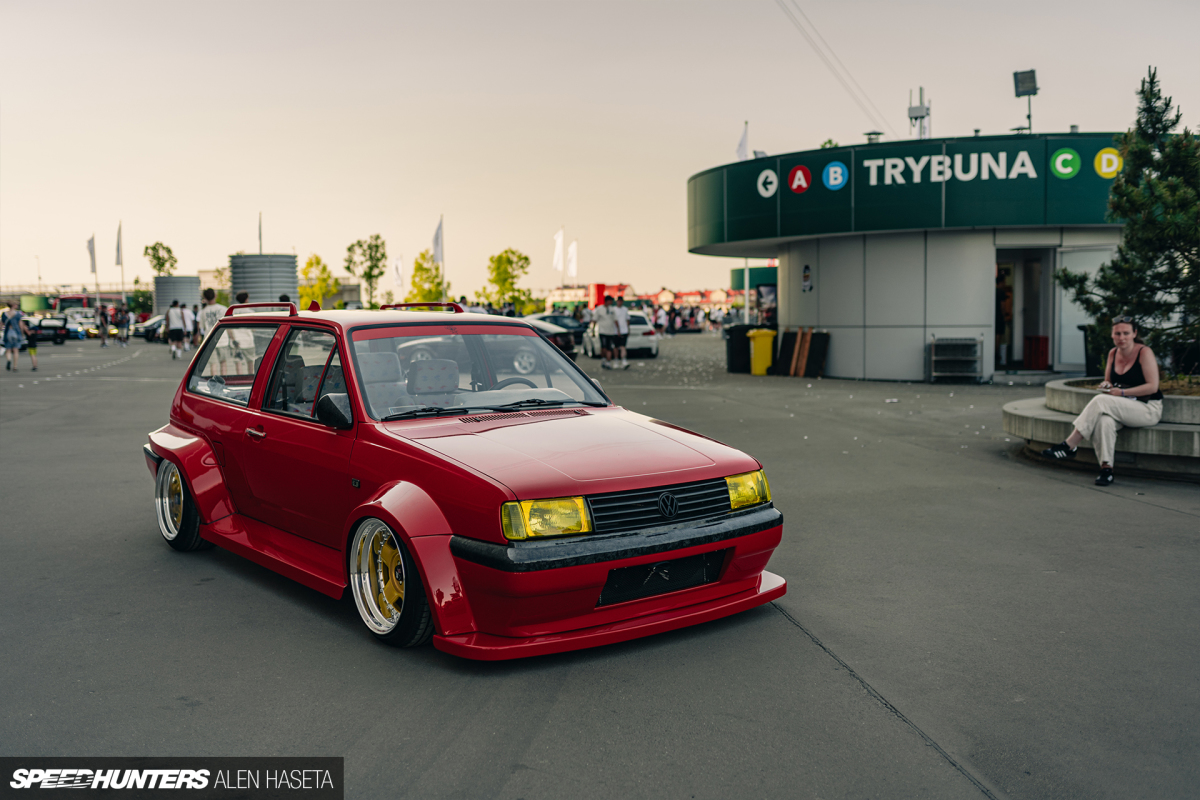 All around the exterior are forged carbon fibre parts. Some are remakes of OEM parts, while others – like the side mirrors – are custom-designed pieces.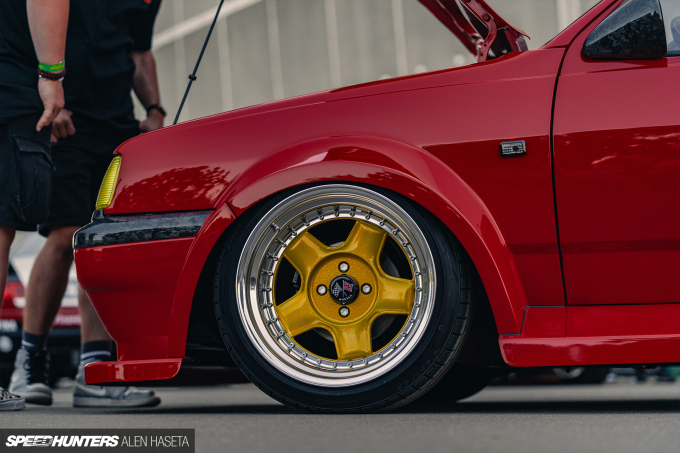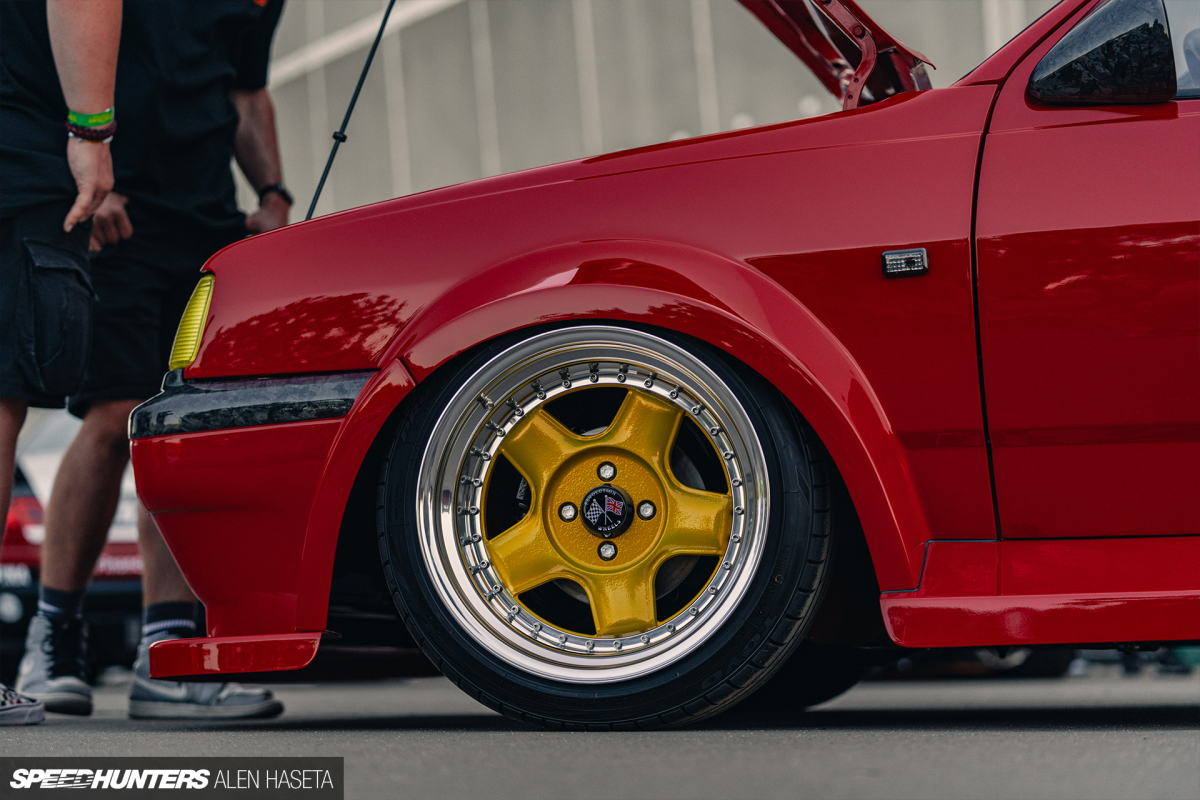 Thomas drives the Polo regularly, but as he plans to use it daily, he's made some modifications to improve the car's handling, while also setting the ride height. KW coilovers have been fitted, and all rubber bushings were replaced with Powerflex polyurethane equivalents.
For wheels, Thomas has gone for Schmidt Revolution Modern-Line 3-piece splits measuring 16×10-inch at all four corners. The +30 offset fronts feature a 4-inch outer dish, while the +15mm rears have a solid 6.5-inches of polished barrel.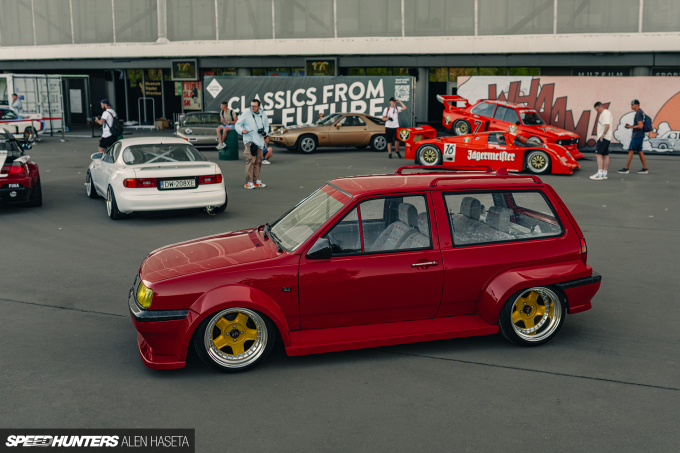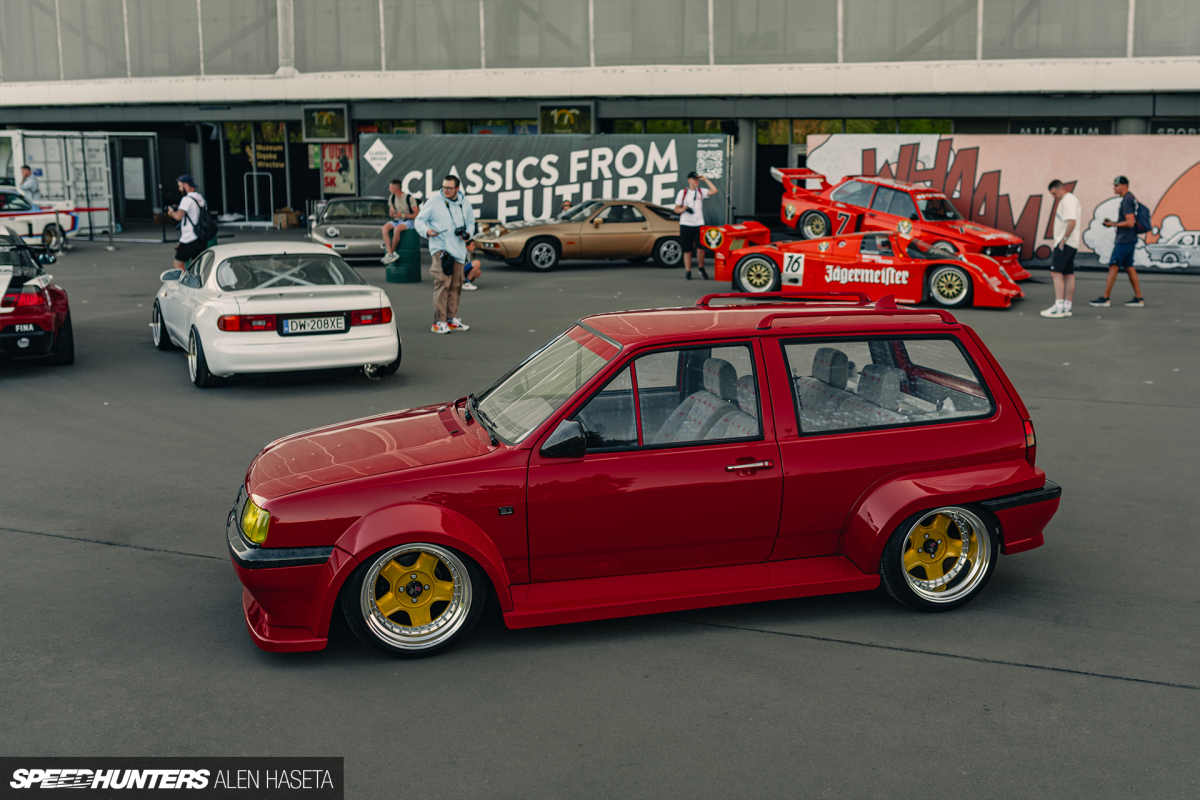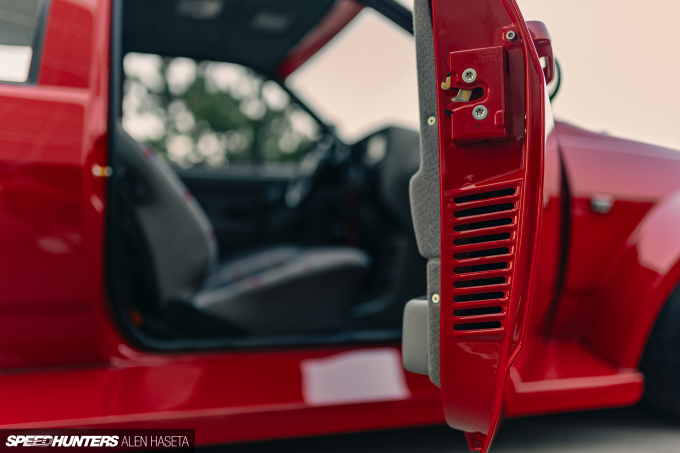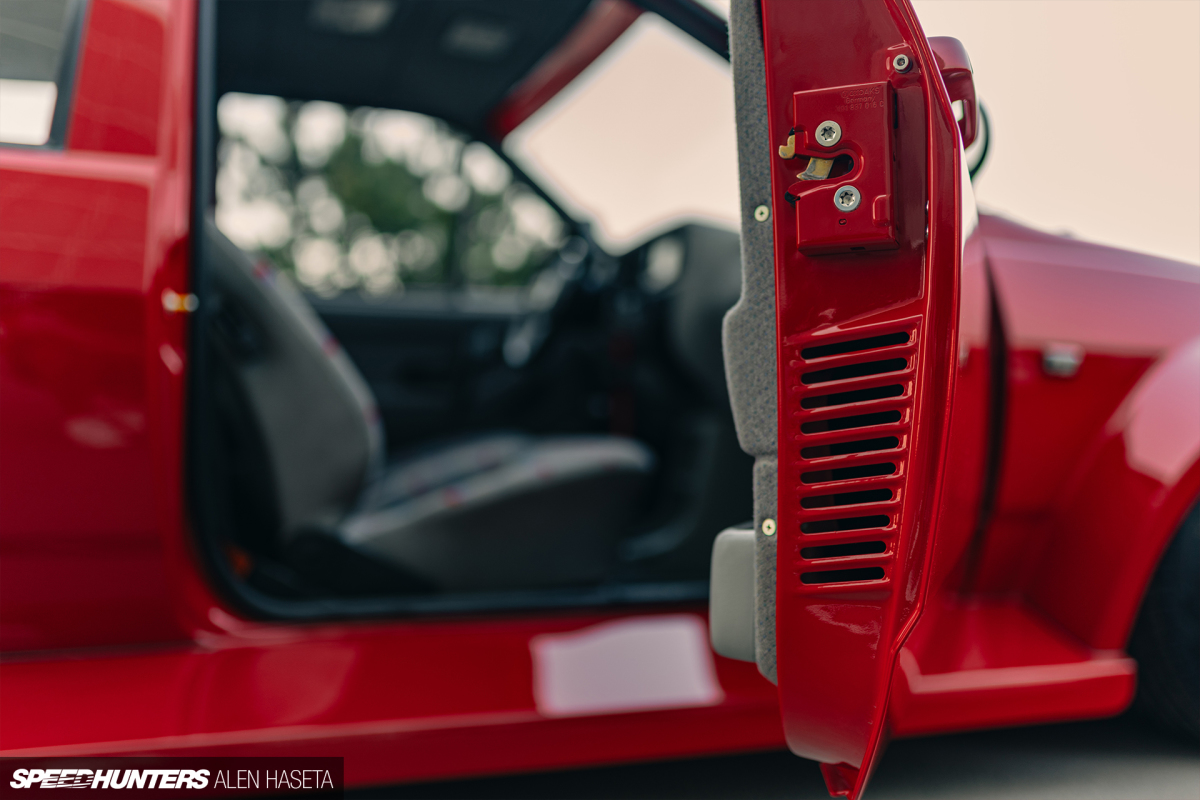 It's clear that Thomas spent a lot of time on the exterior details, but there's a bunch more inside the Polo too.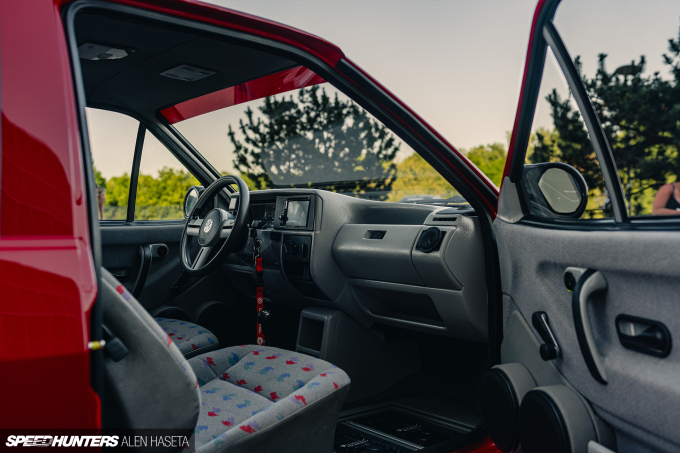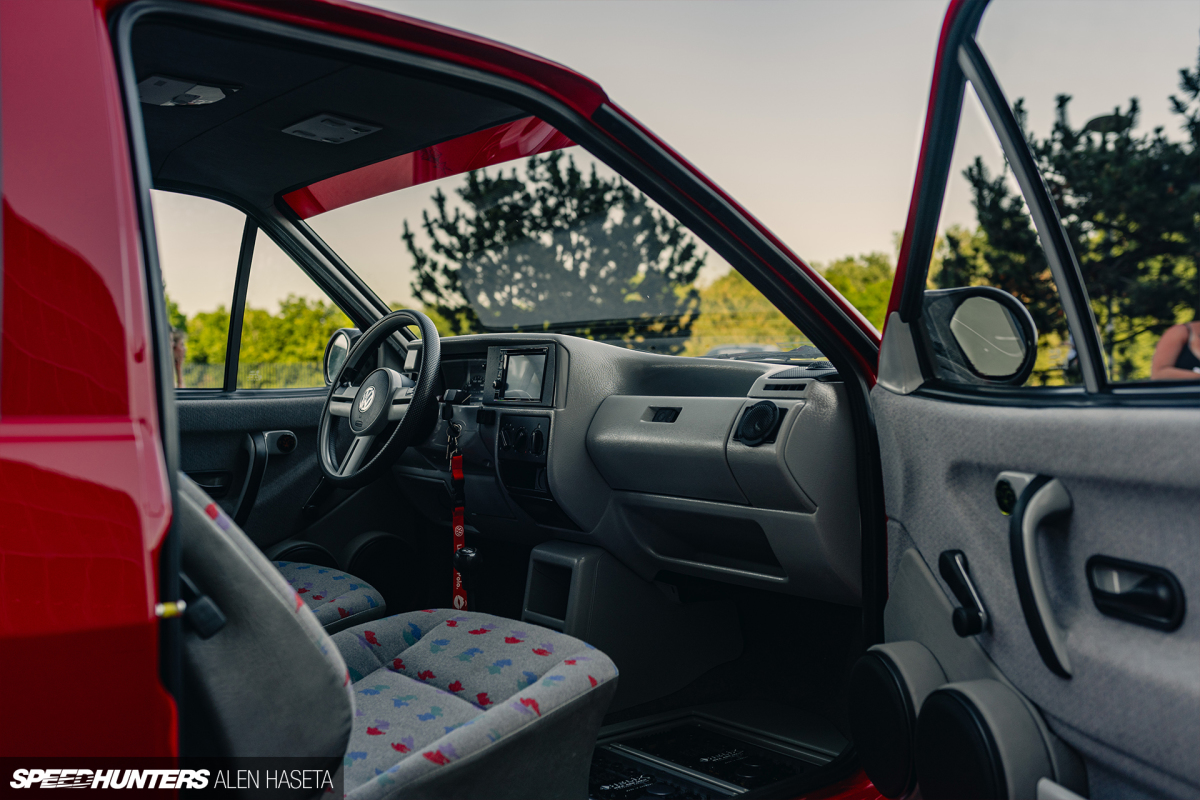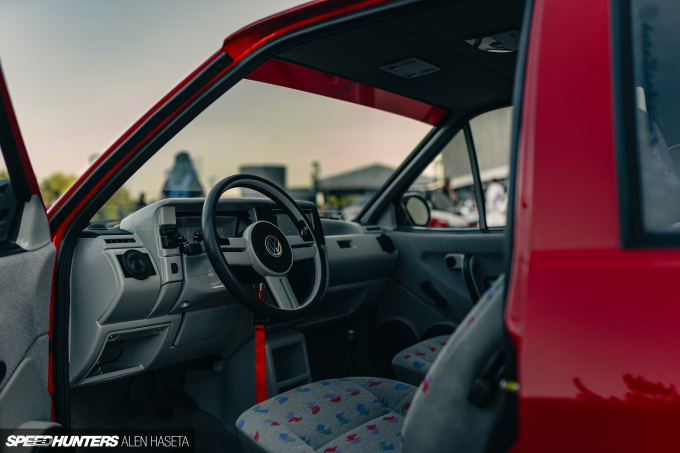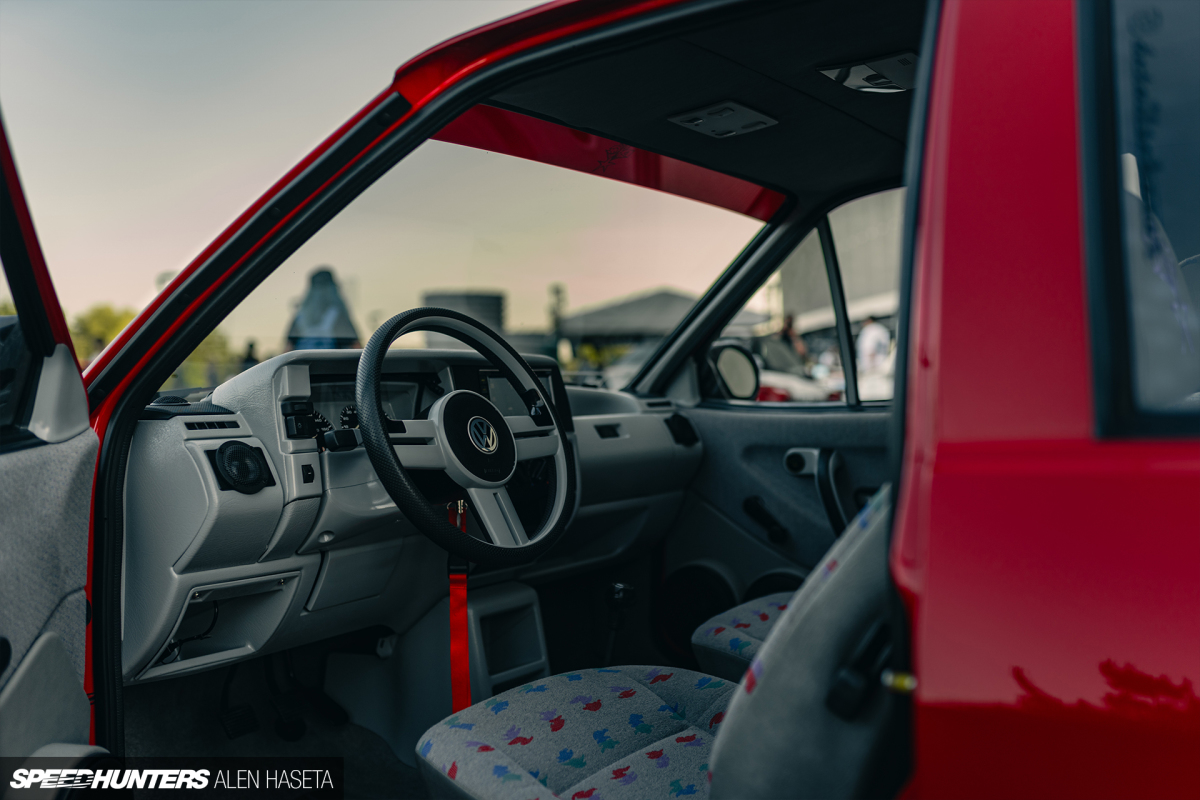 Gray car interiors and seats with splashes of color remind me of my childhood in the '90s, so this one took me right back. What's also '90s-spec is the banging sound system. So banging in fact, that the roof has been braced, and for sound quality the entire interior is layered with between two and four layers of alubutyl deadening.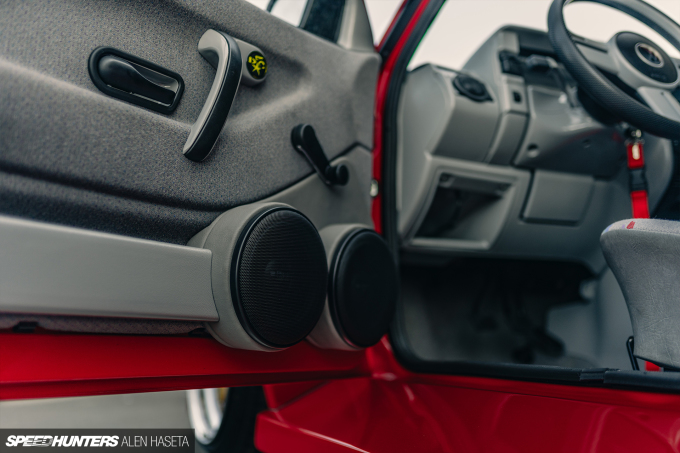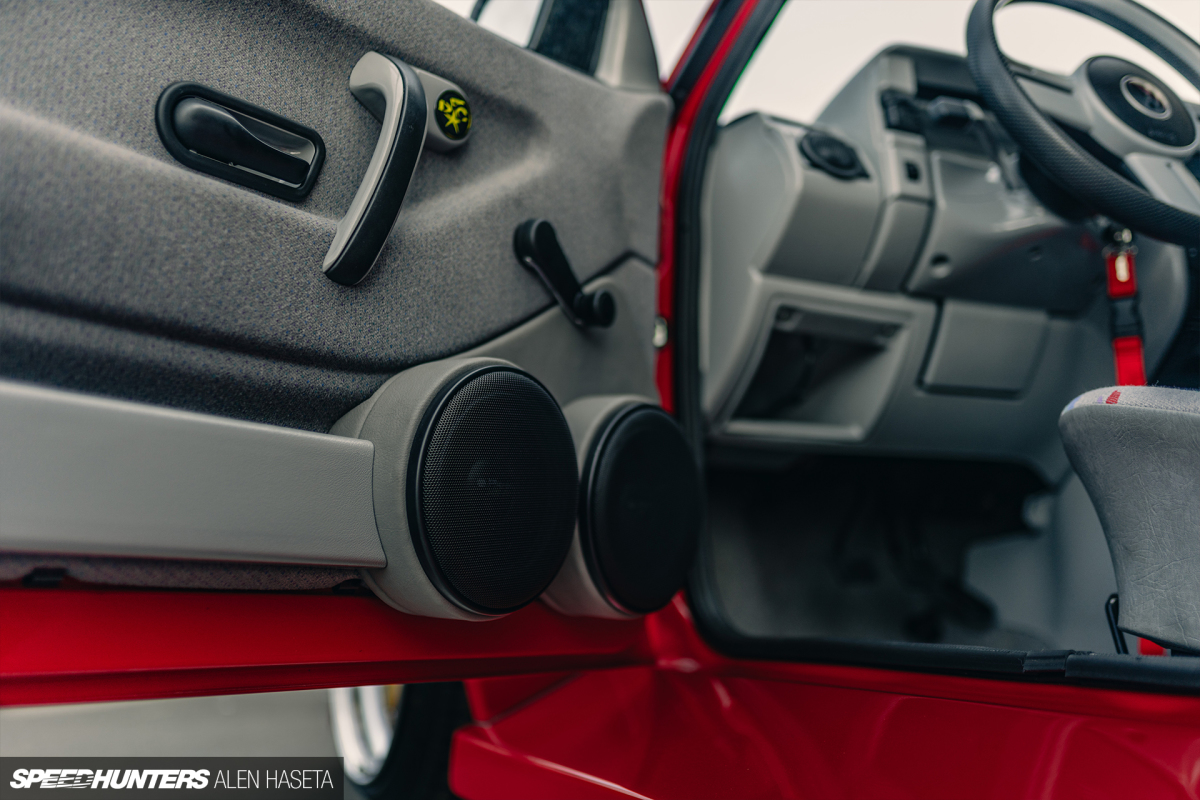 What's special about the system, is that aside from the modern Kenwood head unit, it's largely made up up of old school audio gear. In the floor of the front passenger footwell are a pair of Helix HXA 400 MkII amplifiers for four Hifonics ZX-M3 mid-range speakers and four Hifonics ZX-6.2T tweeters. The doors are internally split to have separate enclosures for the mids.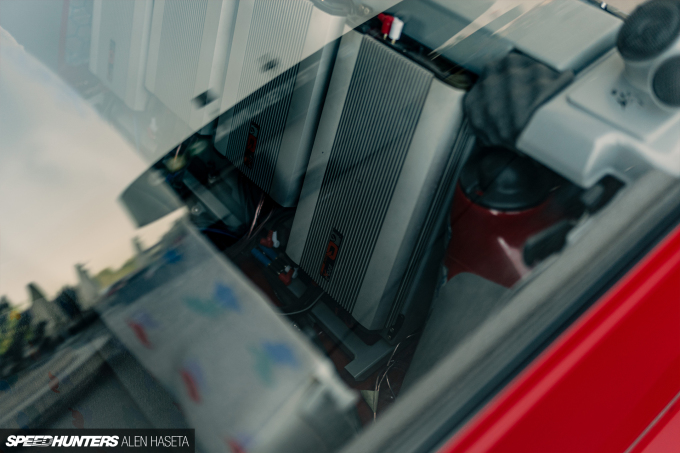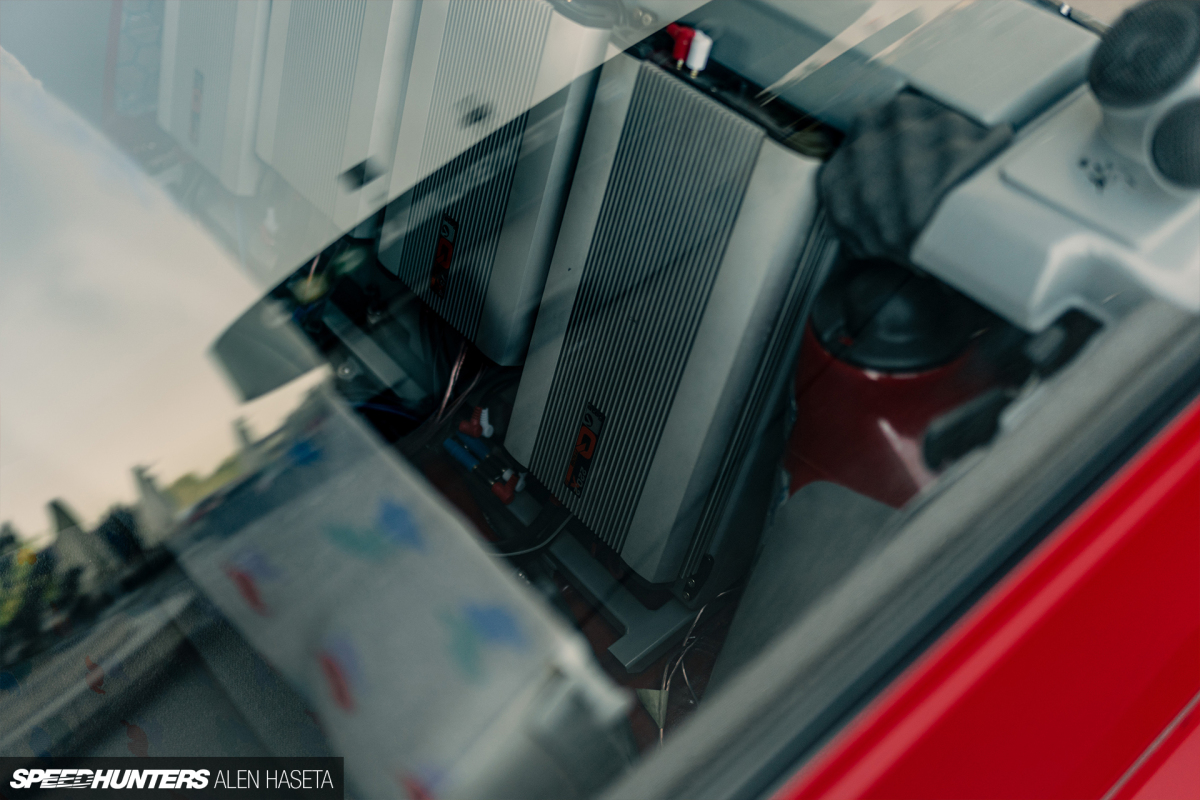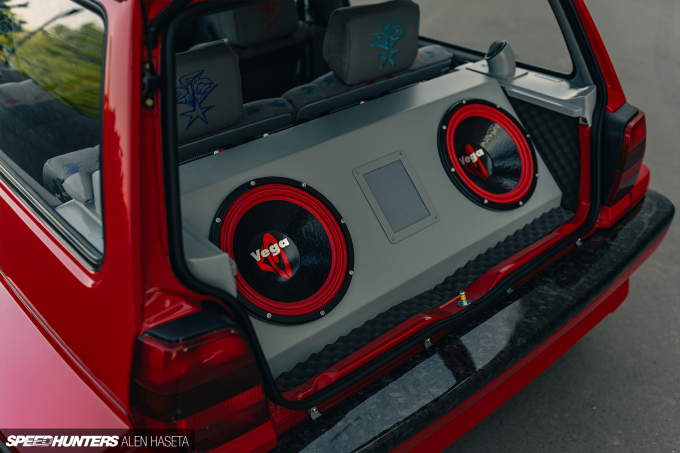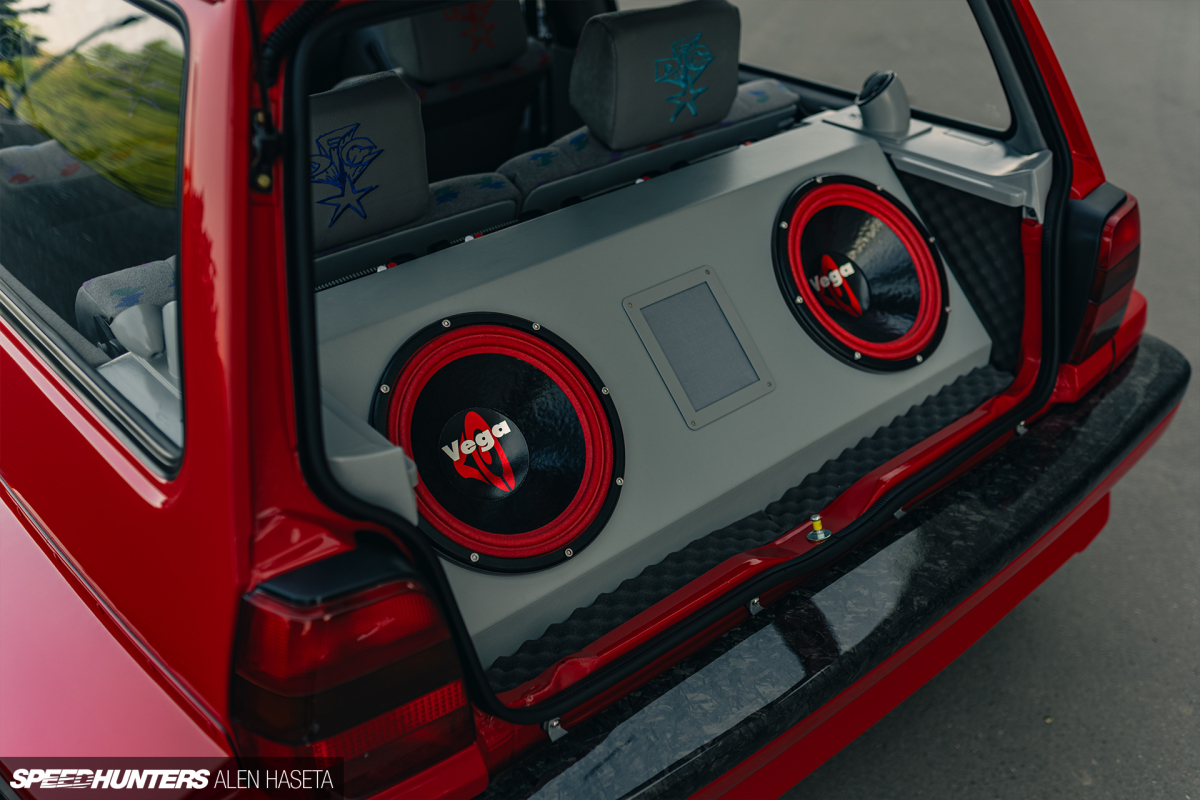 Behind the passenger are a pair of Steg QMOS 75.4 amplifiers – for the four Phonocar 737 Series kick-bass speakers – sandwiched in between two Steg QMOS 220.2 amplifiers that power the two Cerwin Vega V124 12-inch subwoofers in the trunk.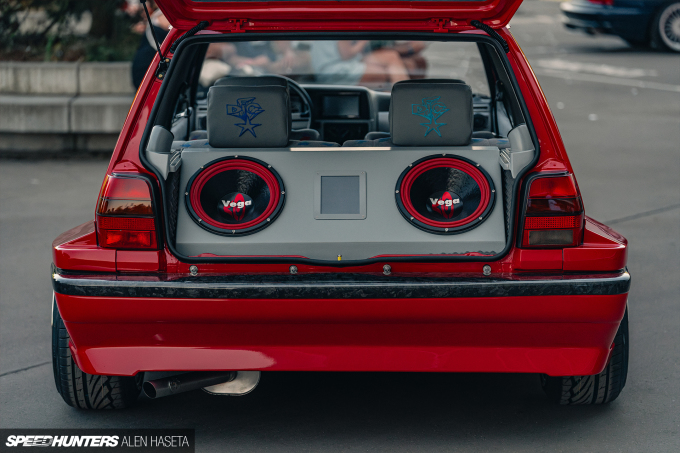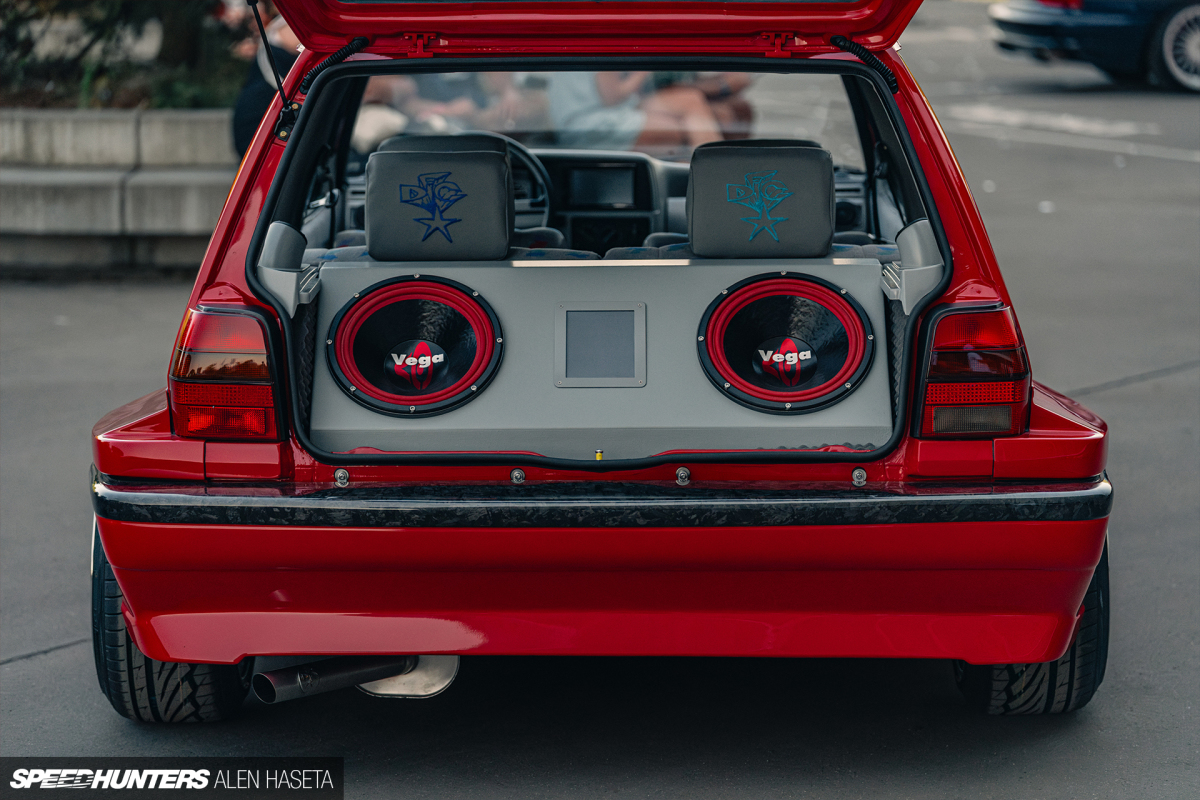 "To build something different to the first Rocket Polo, I decided to look back to where it all started in the '90 with car hi-fi," says Thomas. "Over the last three years, I collected NOS [new old stock] amps and speakers from all the good names at online marketplaces. The amps were mainly found in Germany and Italy, the Phonocar speakers I got from Italy, and the woofers were found in Switzerland."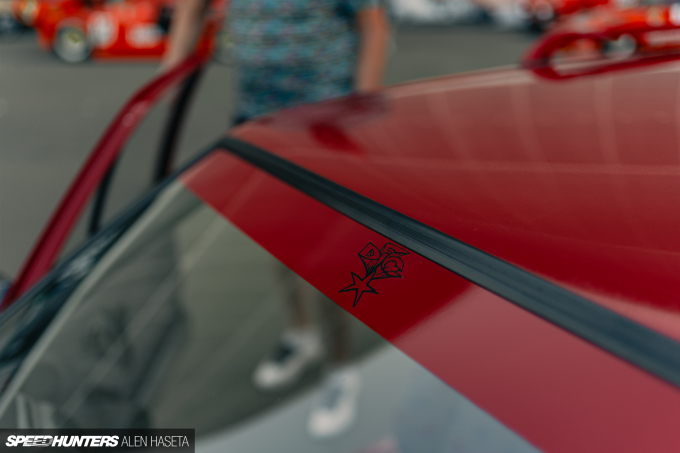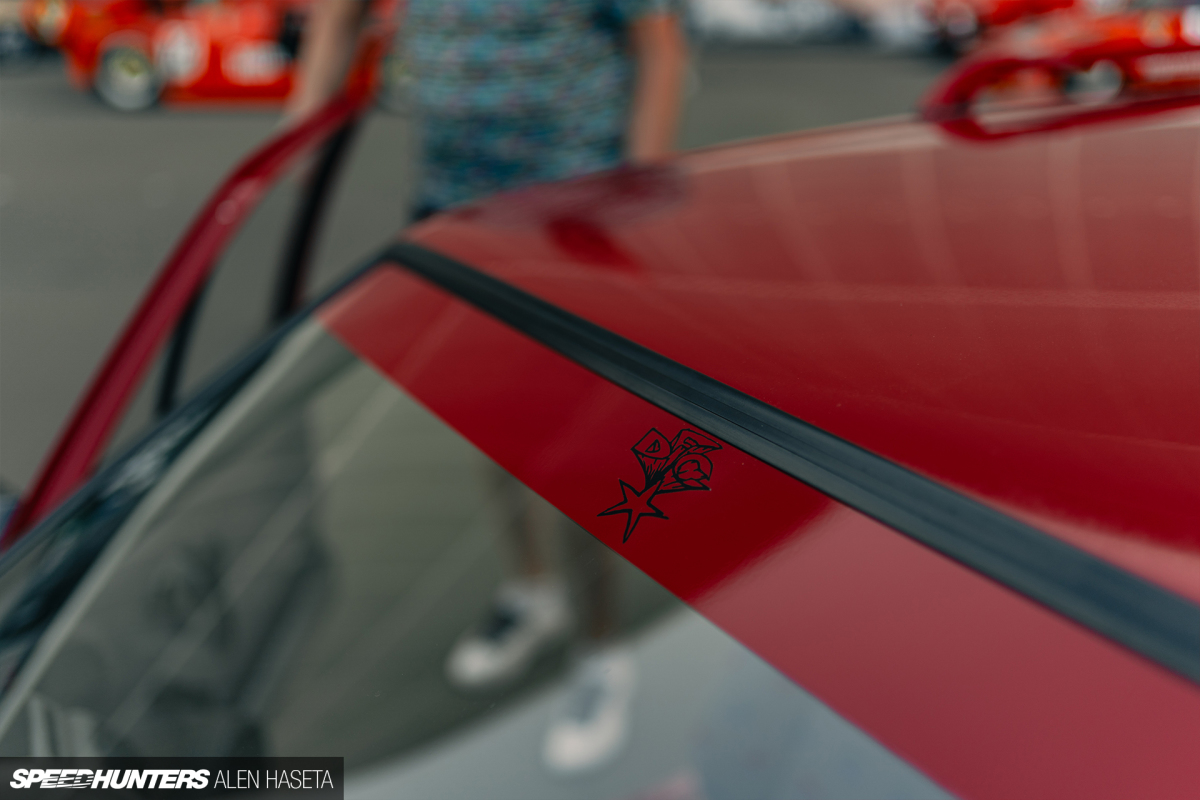 Those with a keen eye might have spotted the logo above earlier in this post. It's not something random; it's been with Thomas for a long time. Way back to 1998, when graffiti art was big in Germany.
'DFC' stands for 'Driving Fancy Cars', and this is an early sketch of a logo that Thomas sprayed in his garage. The insignia has followed him for more than two decades, and he always finds a place for it in his builds.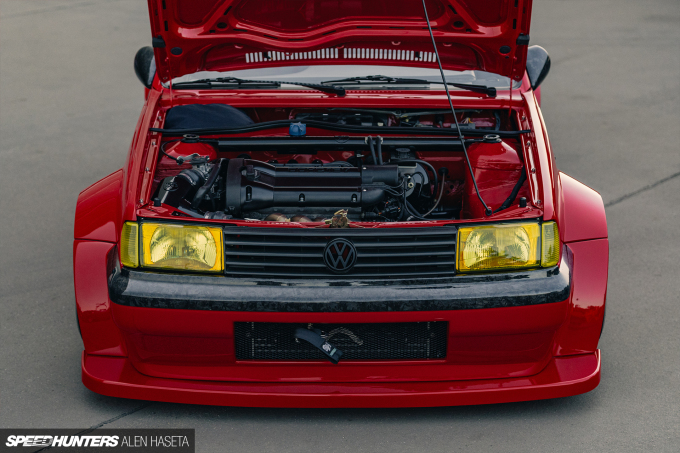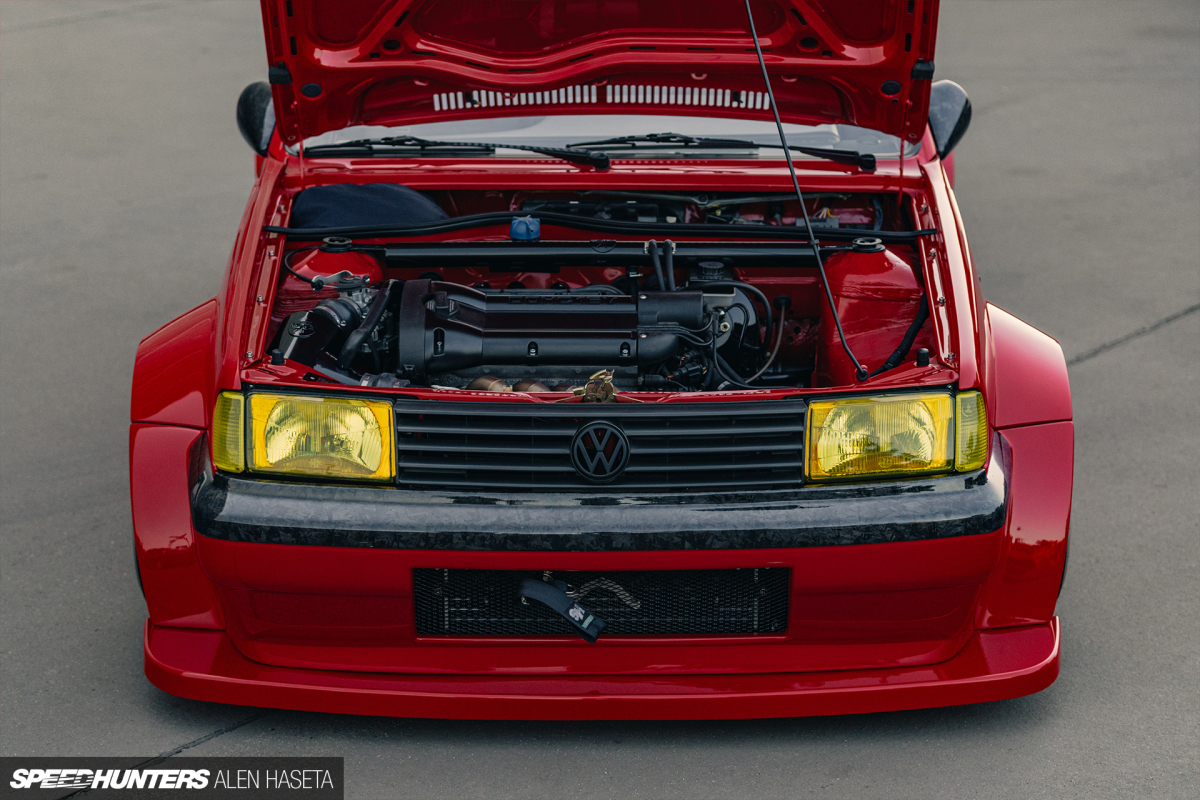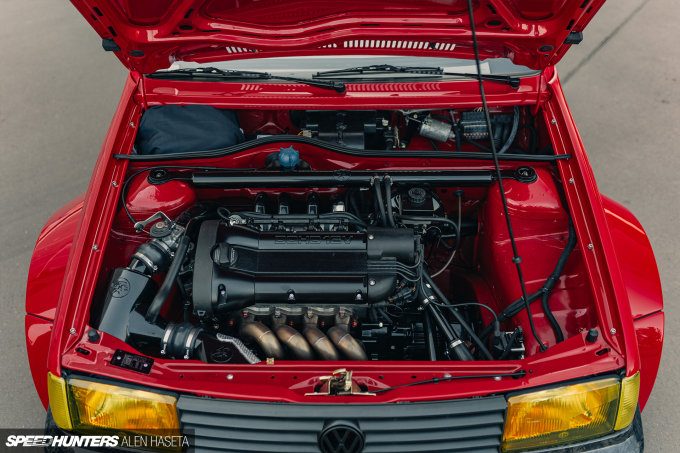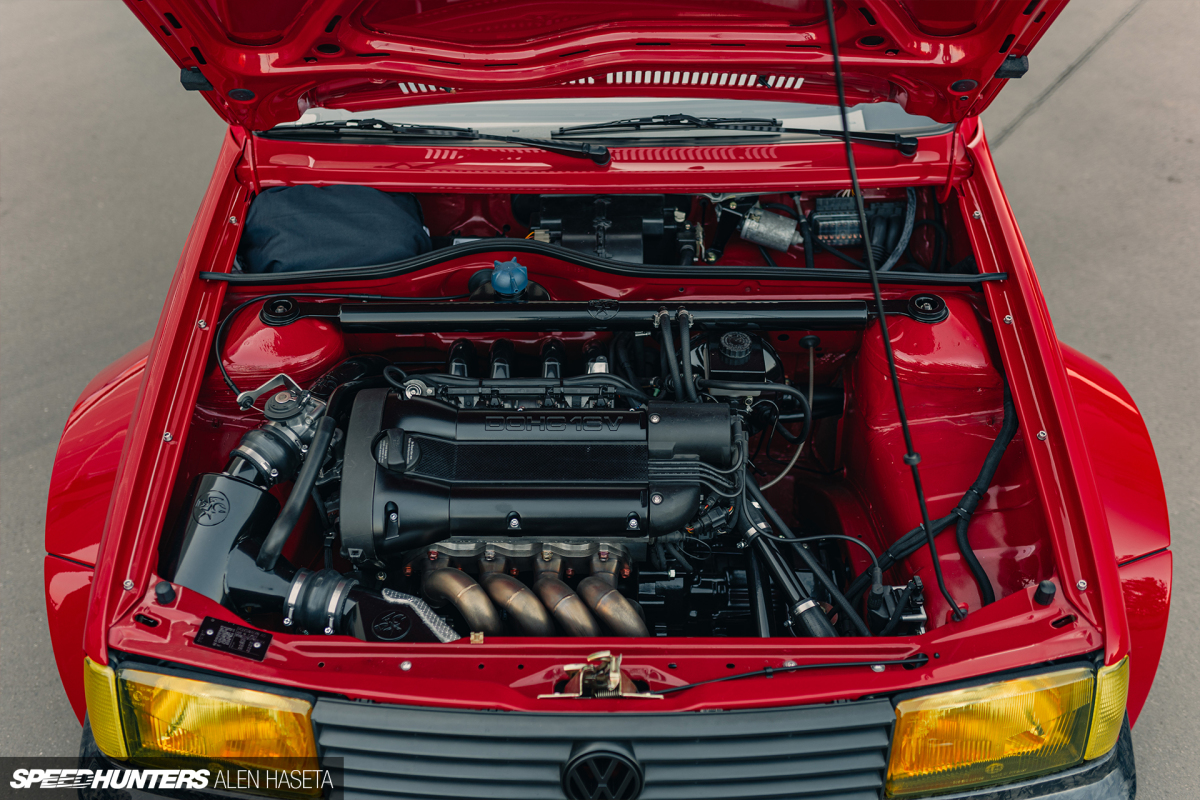 Under the hood, the stock 54hp 1.3L AAV motor has been swapped for a 1.4L DOHC 16V AFH unit from a Volkswagen Polo 6N2. Inside, there's bigger ports and 256-degree cams; outside you'll find a custom-designed intake manifold with a K&N filter that's supplied cool air from a large duct at the front of the car, and a custom equal-length, tubular stainless steel exhaust manifold.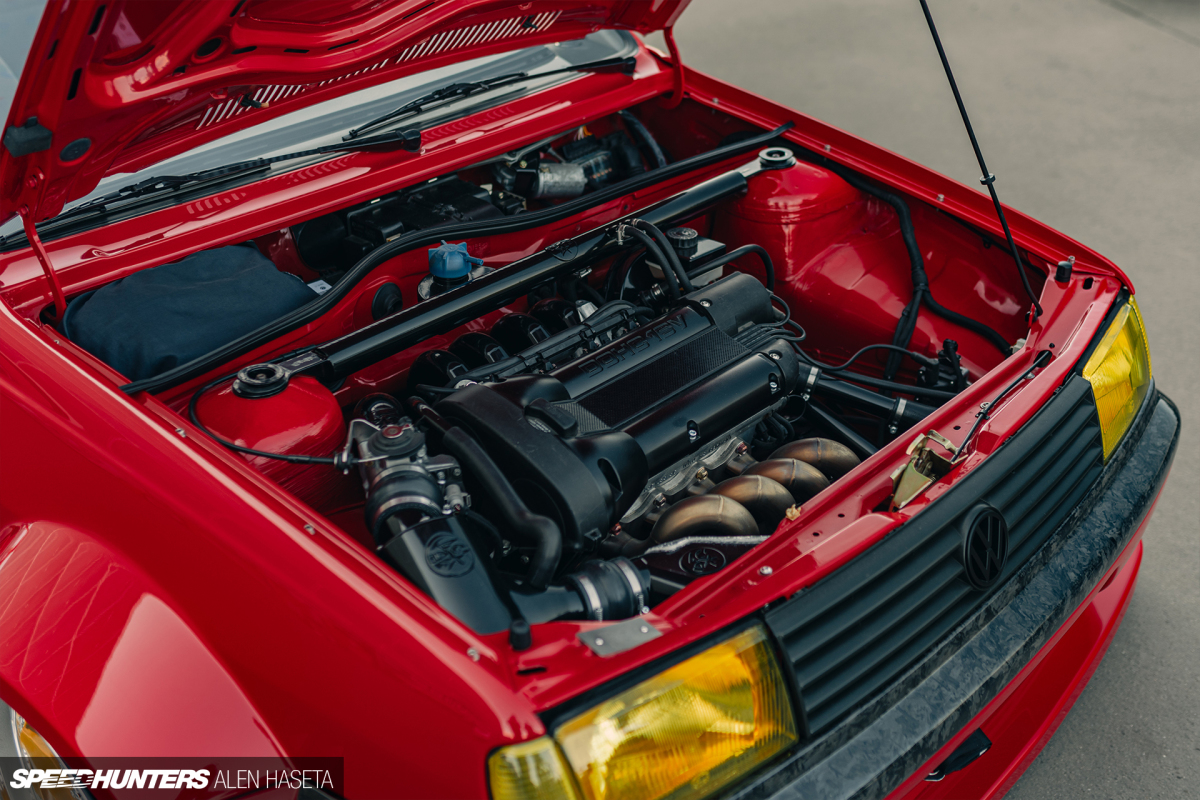 The header runs into a custom 55mm exhaust system with two silencers to keep the neighbours happy. Thomas says the engine makes a humble 125hp, but it's perfect for daily driving. The gearbox is a rebuilt VW G40 item, and the whole powertrain sits in a clean and highly detailed engine bay.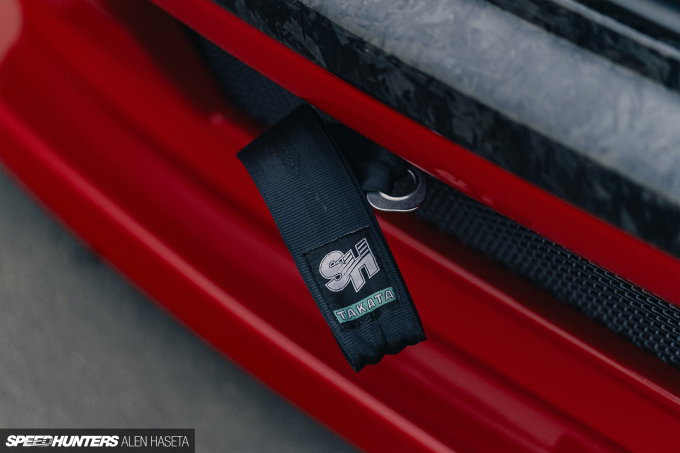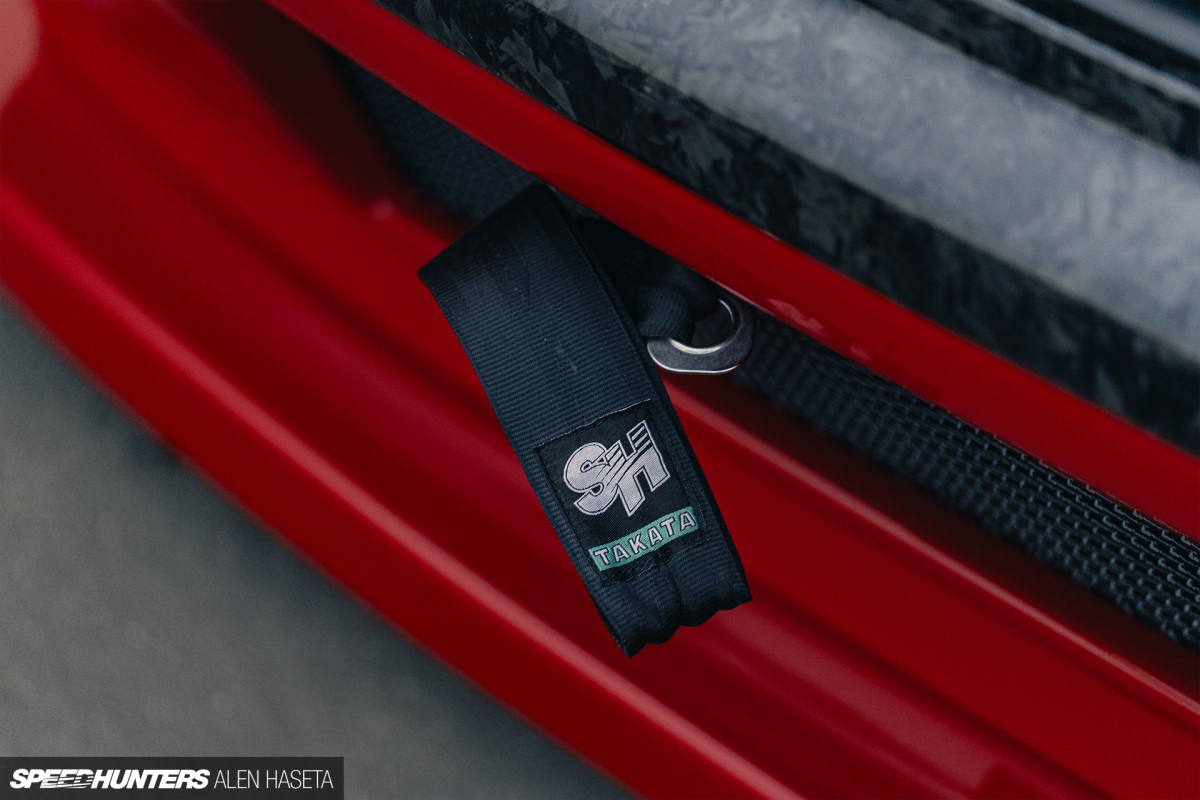 Speaking of details, here's a real blast from the past. A genuine Speedhunters x TAKATA Racing tow strap that Thomas acquired back in the day.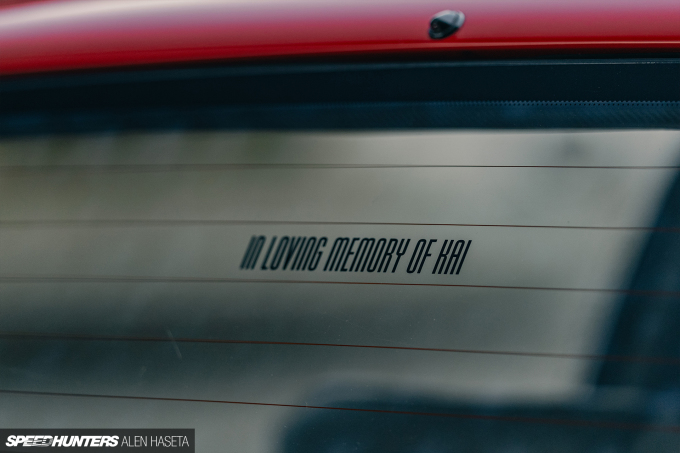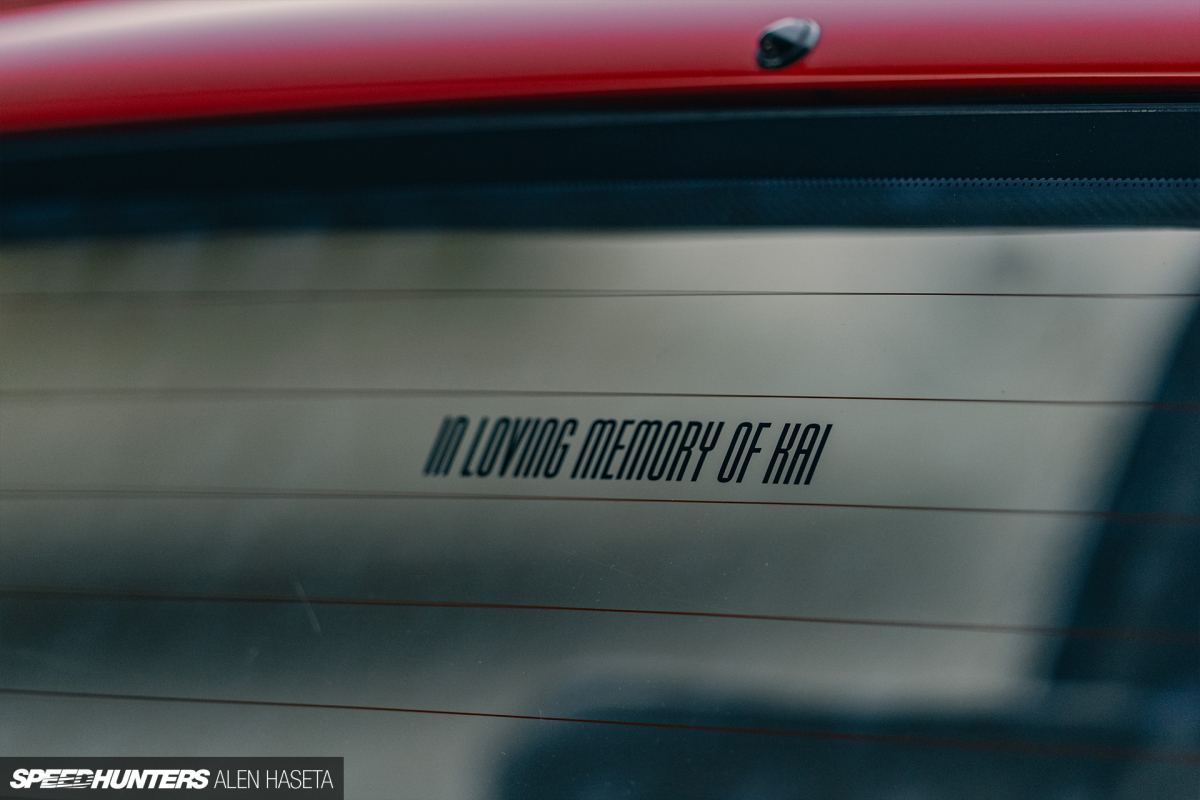 Thomas says that this latest Polo build was a wild rollercoaster ride, right up until he left for Poland and Ultrace with his friends. They're a tight group who have been with Thomas for years. Lutz takes care of the welding, David comes up with the composites, Mario handles paintwork, and Ferry ensures the cars make it to where they need to be.
This build, however, holds a special place in Thomas's heart. He met Kai 10 years ago, and they quickly became best friends. Sadly though, Kai passed away last year, so to have some of his time and effort invested into this build means the world to Thomas. It's a car he'll keep forever now.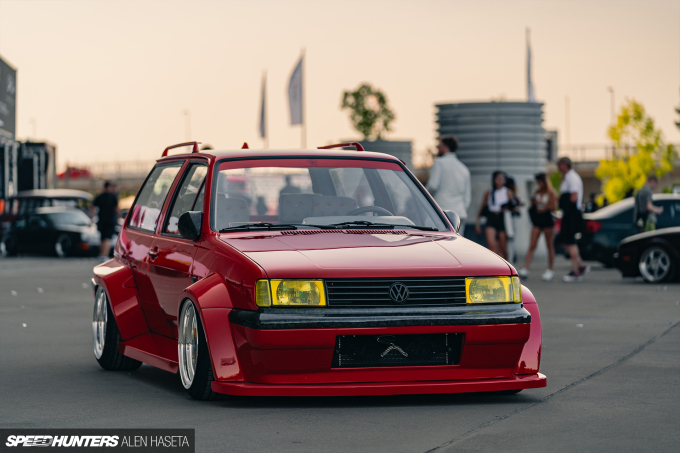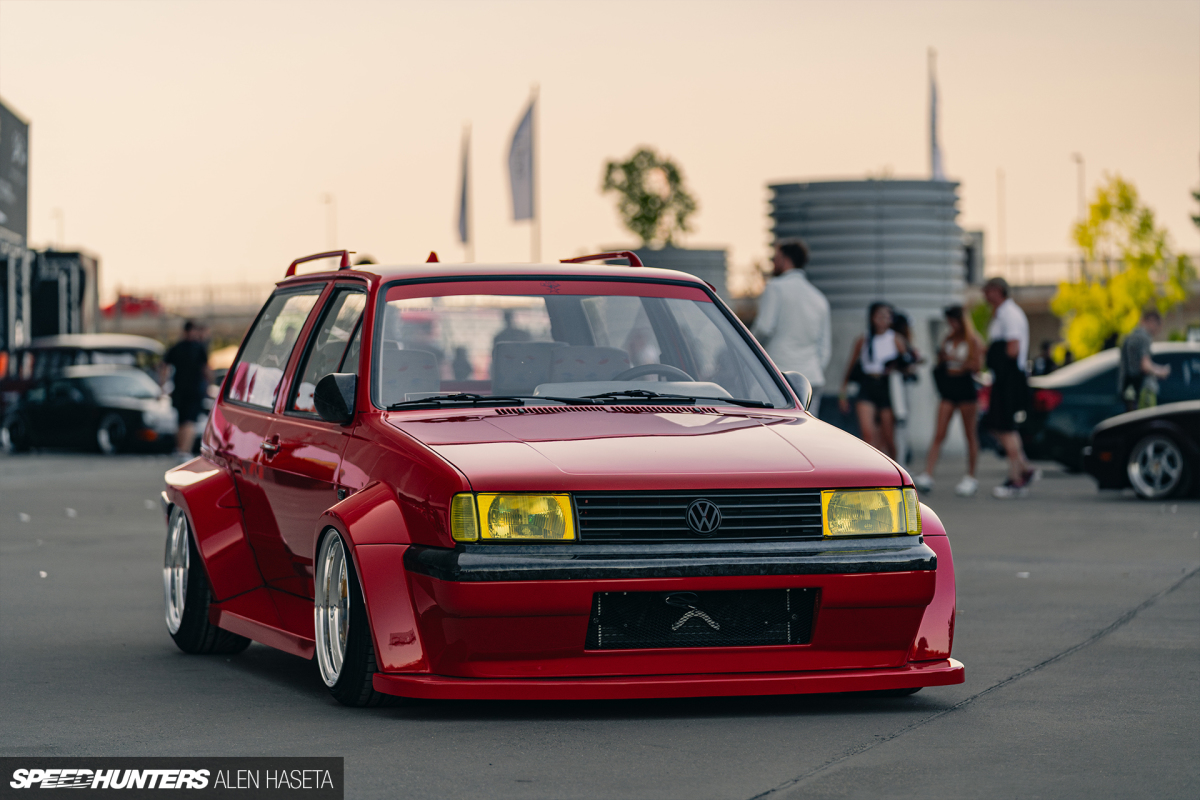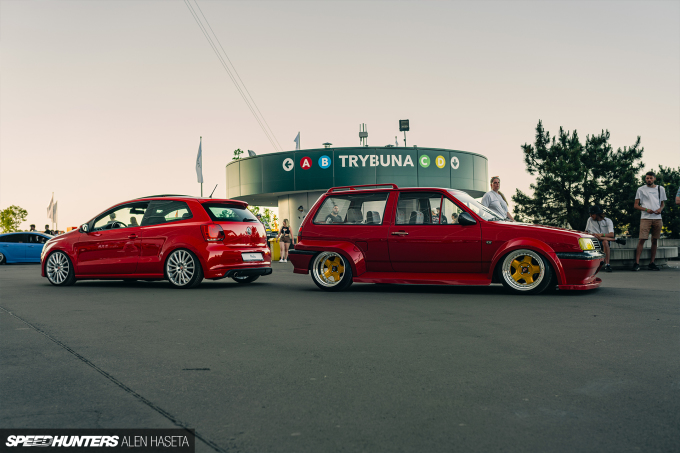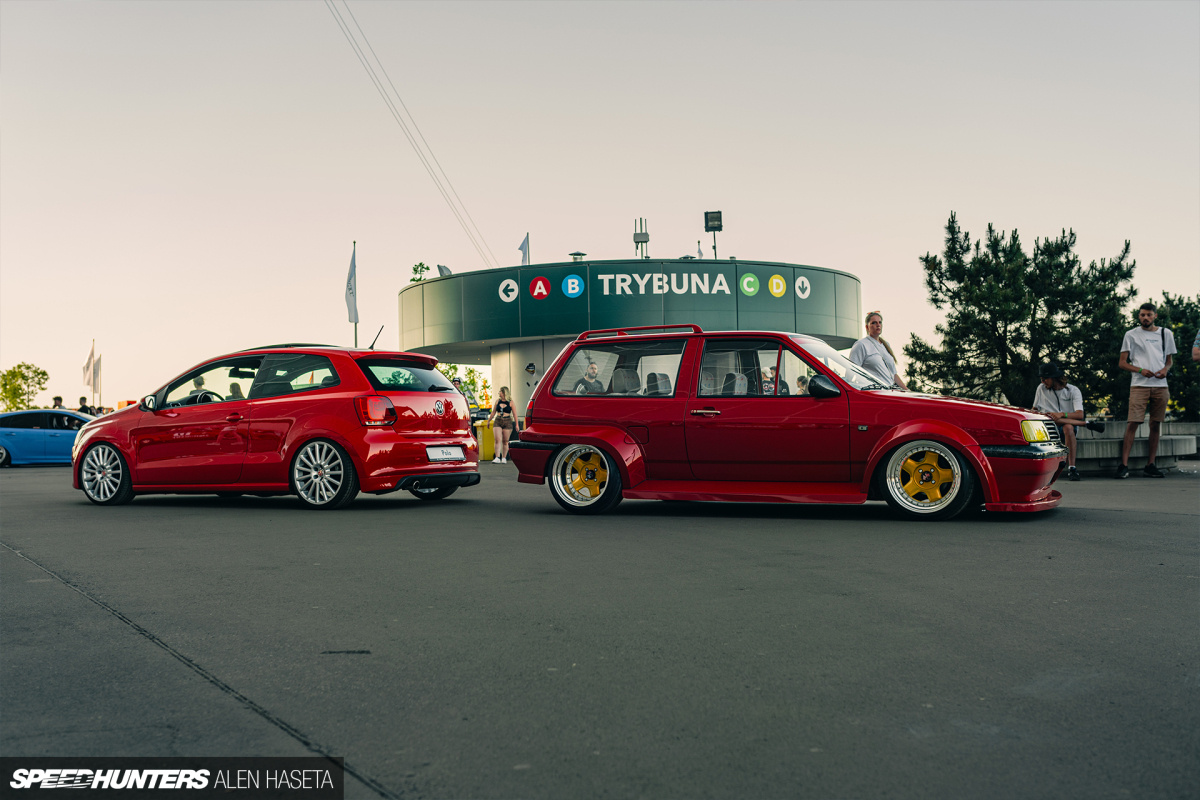 Will we see another Polo build from Thomas at Ultrace? Time will tell, but probably not he says. With more than two decades spent modifying the model, Thomas thinks it's time to move on to something else. What he brings to Poland's biggest car party in years to come, we'll just have to wait and see.
That's it for our Ultrace 2023 coverage. Like many, I can't wait to see what's in store for next year's show.
Alen Haseta
Instagram: hazetaa
Additional Pictures by Vladimir Ljadov
Instagram: wheelsbywovka
because@wheelsbywovka.com
www.wheelsbywovka.com