The Rebel With A Classic Cause
In Sydney's bustling heart, my eyes landed on Tristram Deas' fantastic creation – a Ford Cortina Mk1 that blends old school charm with modern performance.
Back in 1992, Tristram lucked out when he bought this diamond in the rough from a neighbour who'd unearthed the abandoned Cortina in rural New South Wales. At the time of its initial discovery the Ford had no engine or gearbox, but it was harbouring some Australian wildlife in the boot. The classic Cortina was screaming for some TLC.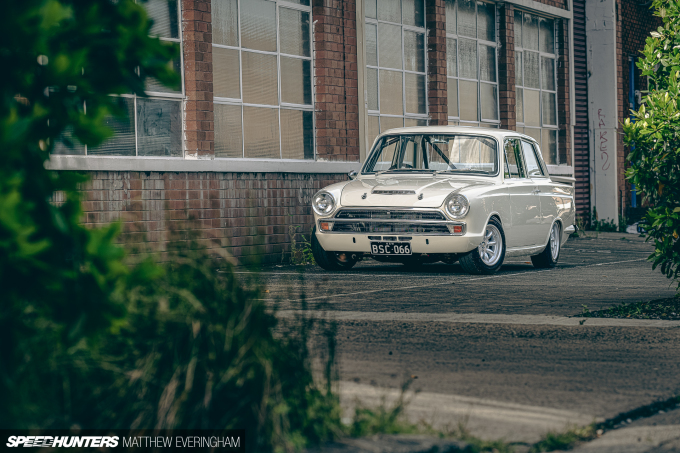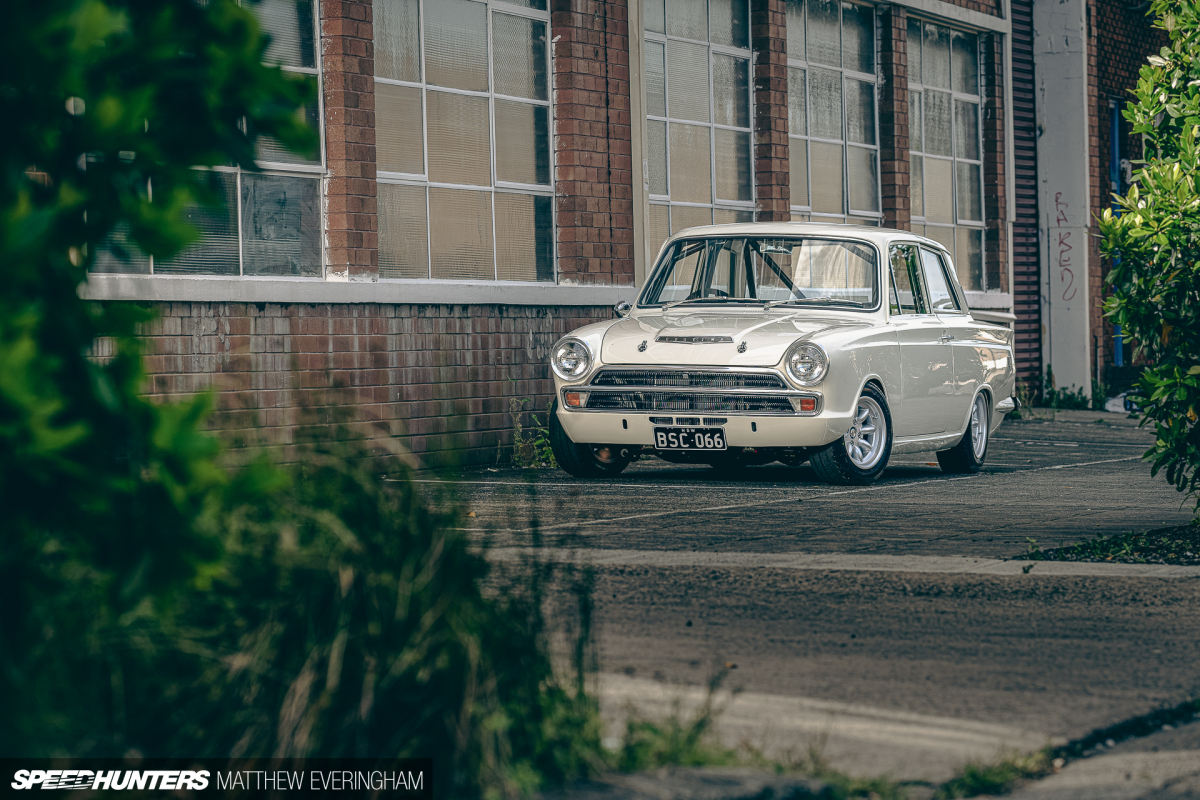 Originally, Tristram and his father Paul, a seasoned panel beater and car painter, planned to rebuild the Mk1 up into a Lotus replica and use it for closed-road rallies. With a burst of enthusiasm, they stripped, prepped and repainted the shell in the iconic Lotus Cortina off-white with green stripes scheme.
The car sat, ready for a new powertrain, for some years. Life simply got in the way, as it often does. When the Deas pair finally got stuck back into the build, the Cortina's future wasn't so clear-cut. They had a choice: stick to the Lotus replica blueprint, or take the build in another direction.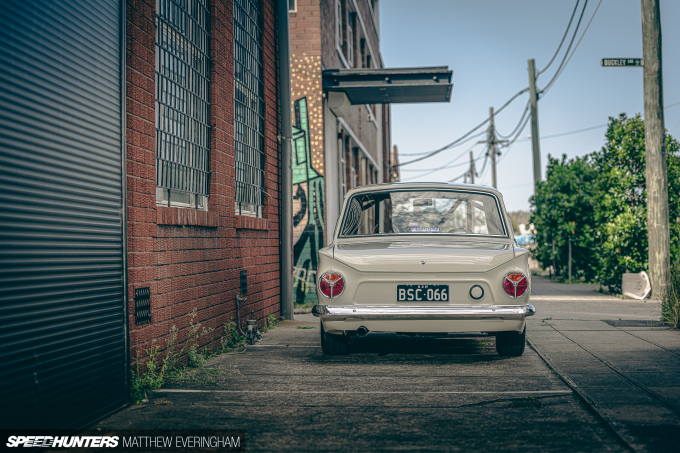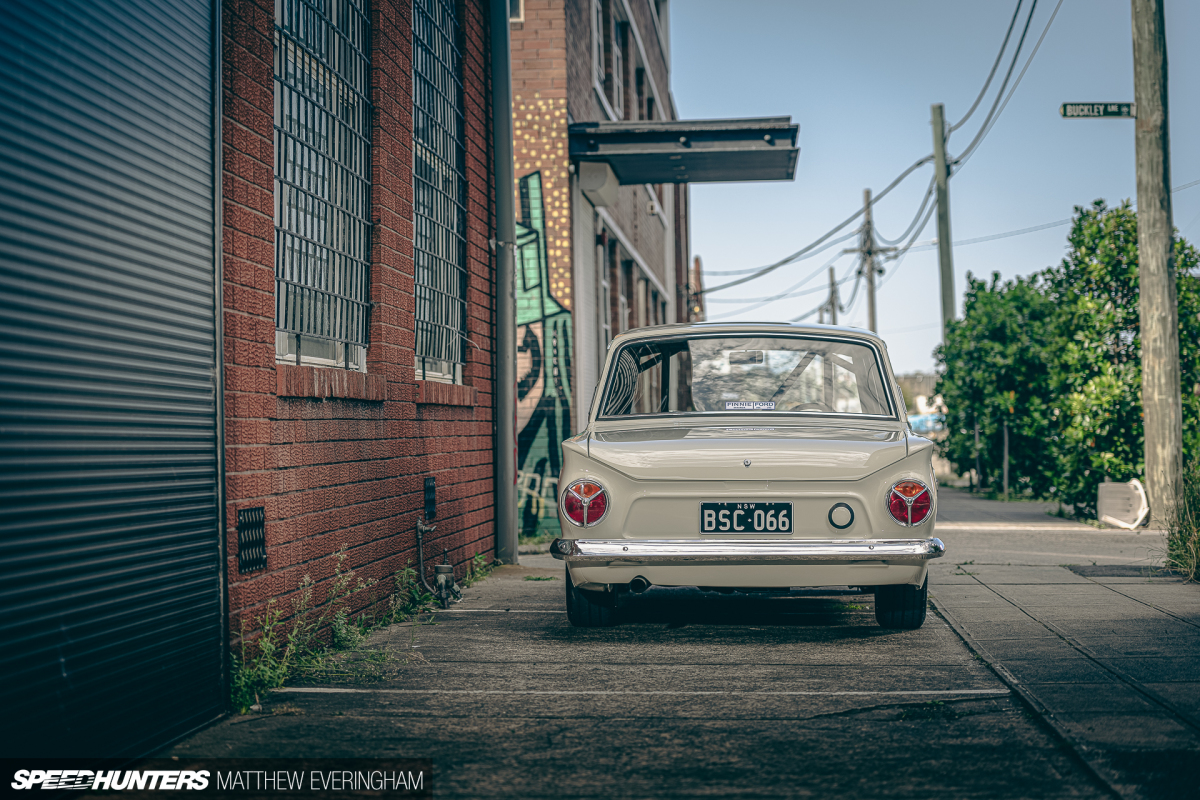 Another two years passed by before a new vision for the classic car was finally decided on: an old school street racer injected with a modern driveline. Bye-bye Lotus running gear, hello Retroford UK conversion.
Back To The Drawing Board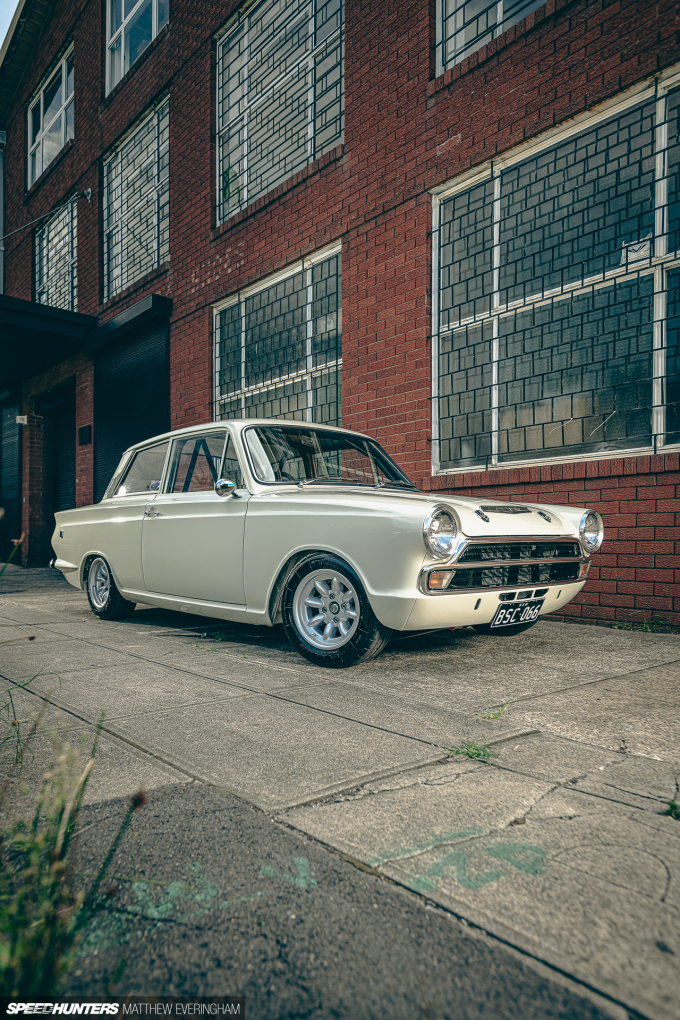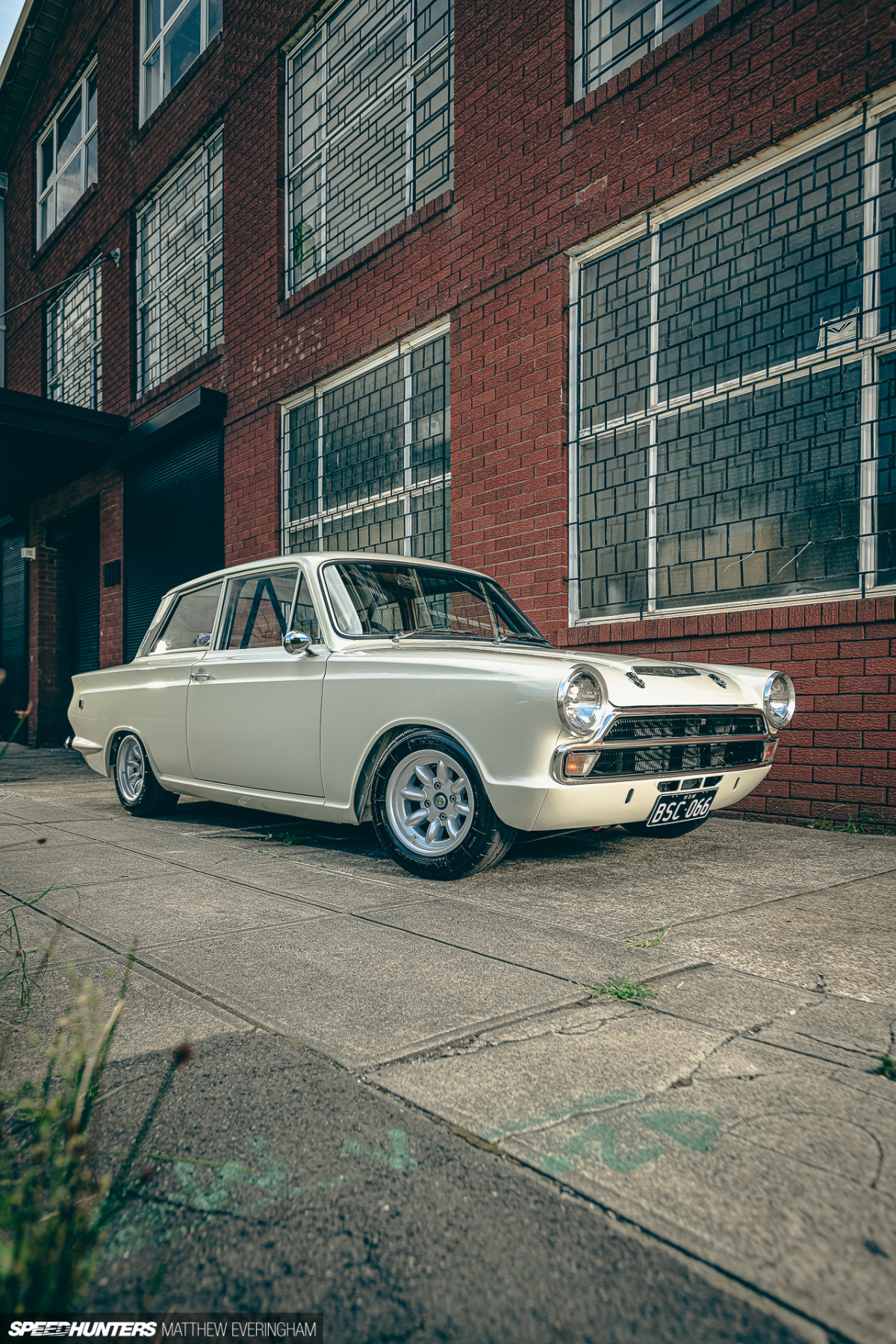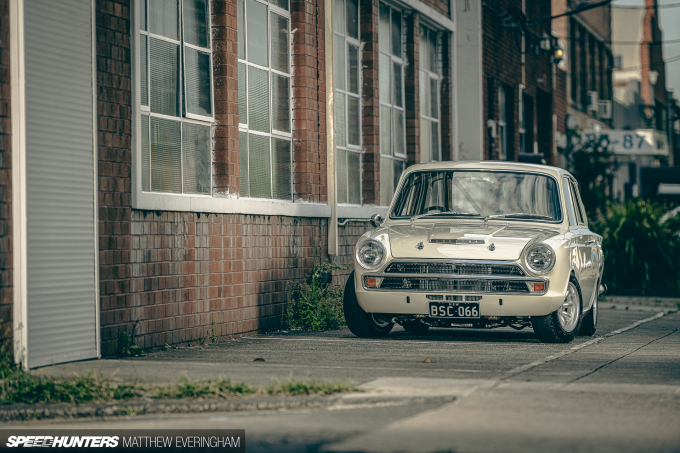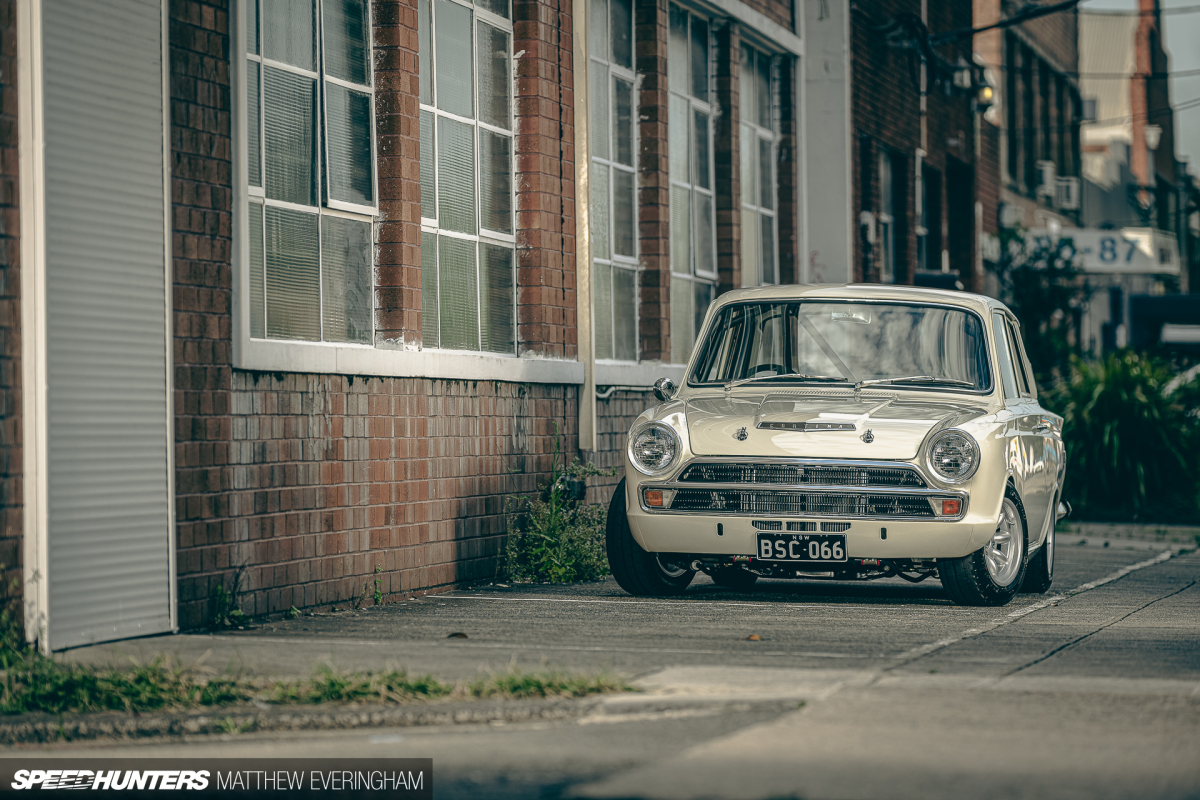 While the new powertrain was being specced on the other side of the world, Tristram reverted the Cortina to its original 1966 guise – a Ford Australia '240' model, simpler and more humble than its swanky Cortina siblings, the 440 and the sporty GT. He bid farewell to the Sherwood Green Lotus stripe and welcomed Arctic White paint for the entire body.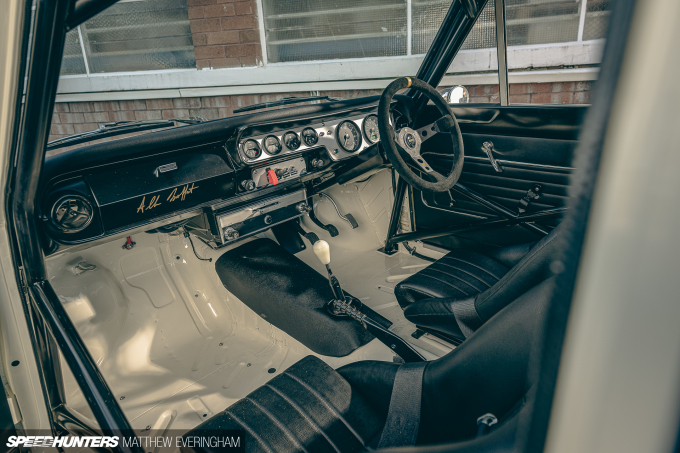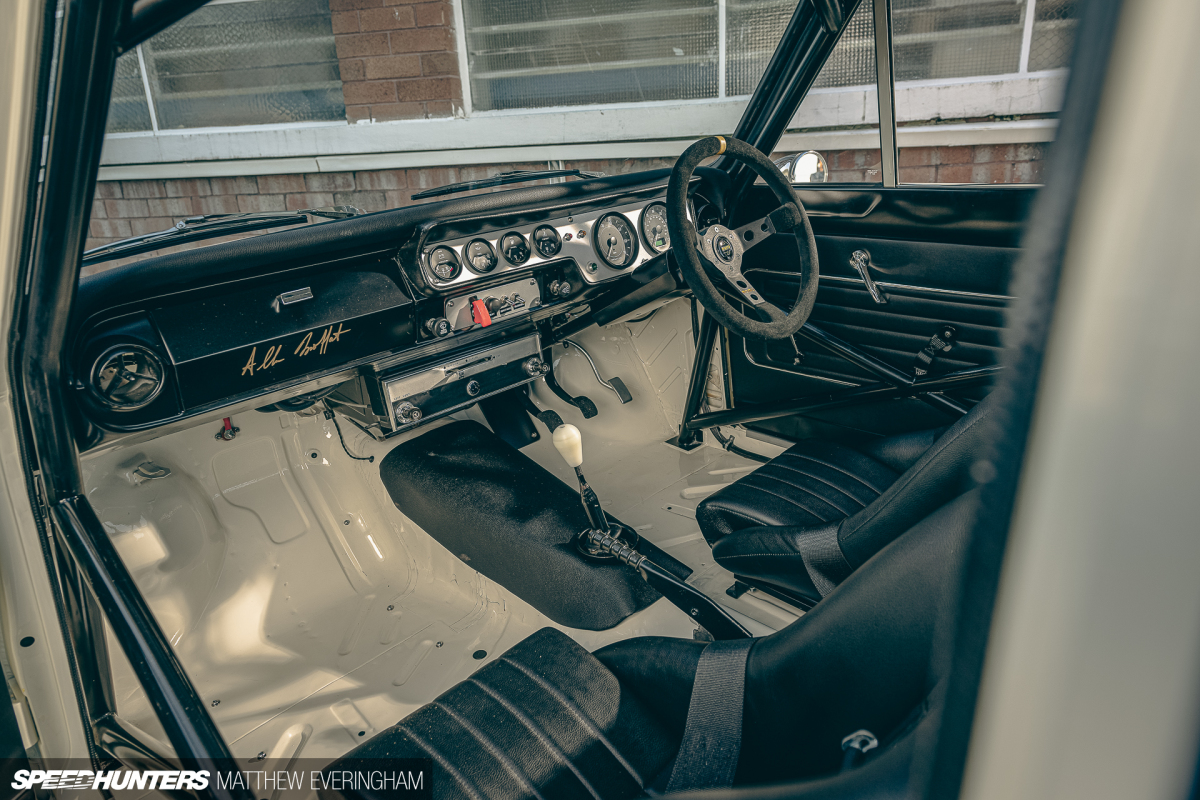 That included the interior, where the bare-bones 240-spec cabin became a canvas for Tristram's dream vintage racer-inspired cockpit.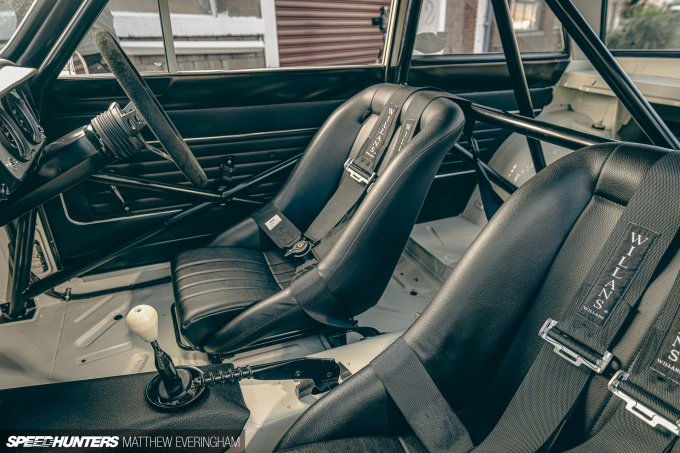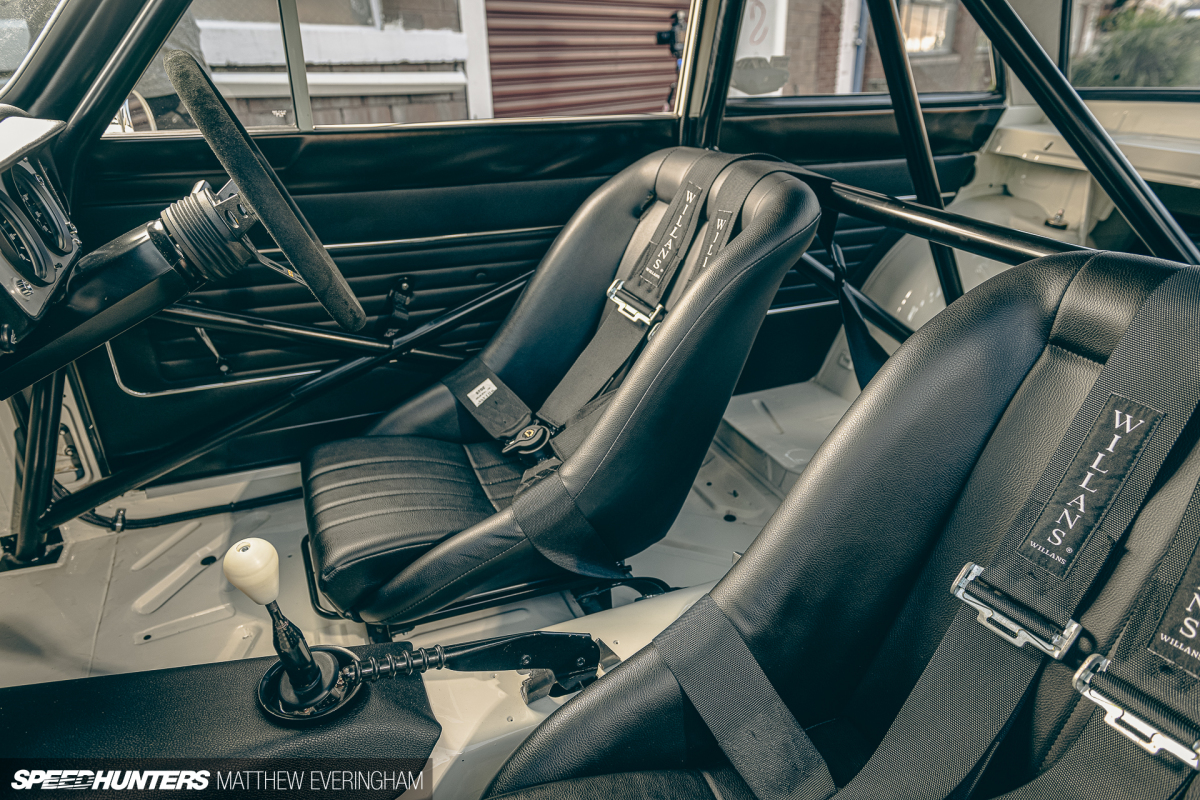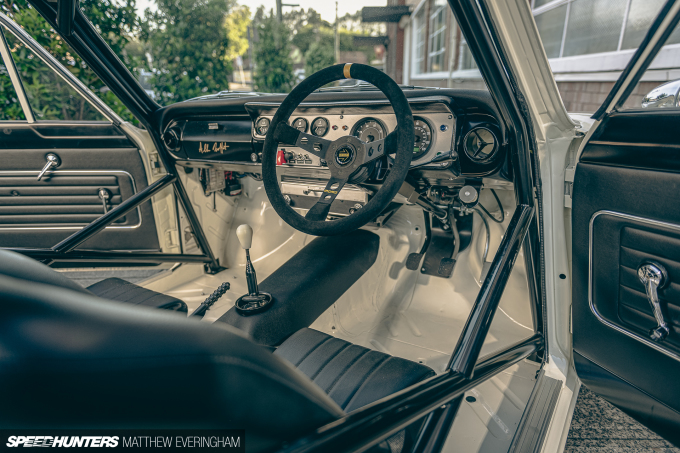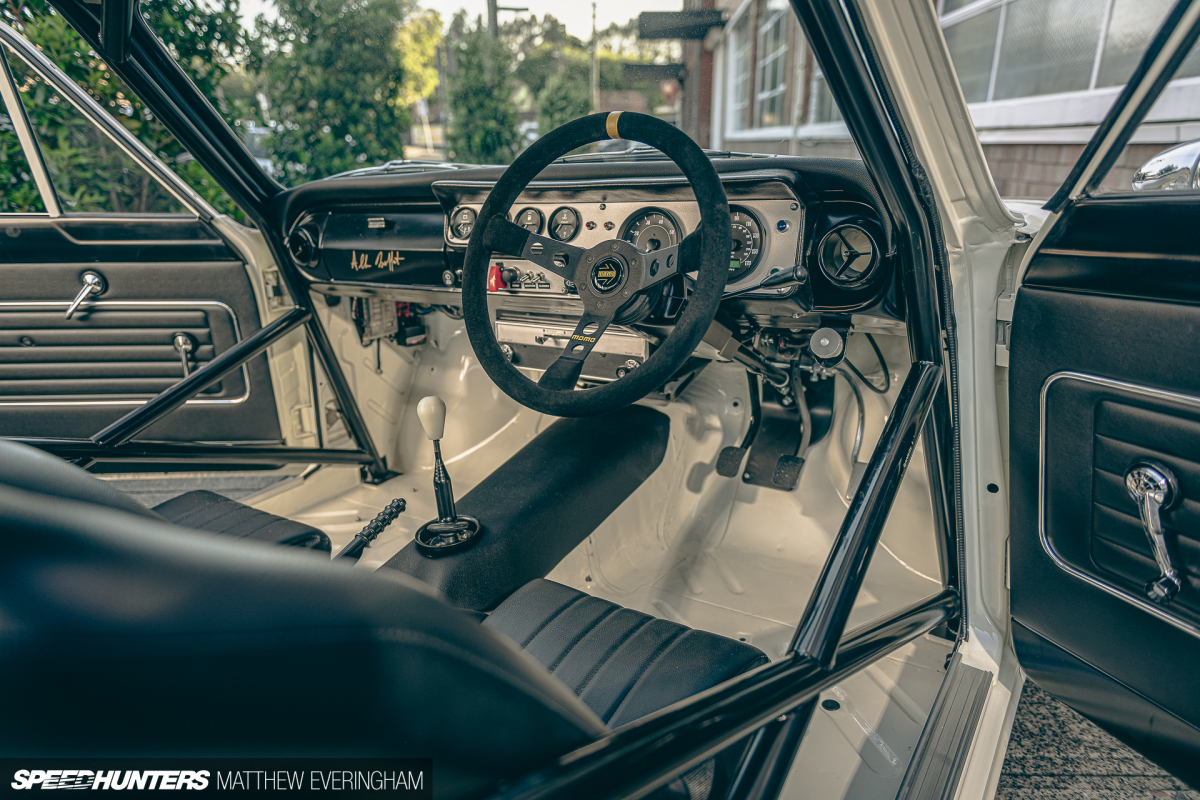 A roll cage and low-back Cobra bucket seats with Willans harnesses set the scene, something followed up by an array of top-tier components including a Lotus-style dash with Smiths gauges and a dished Momo steering wheel. The Allan Moffat autograph is a neat touch.
More Than Meets The Eye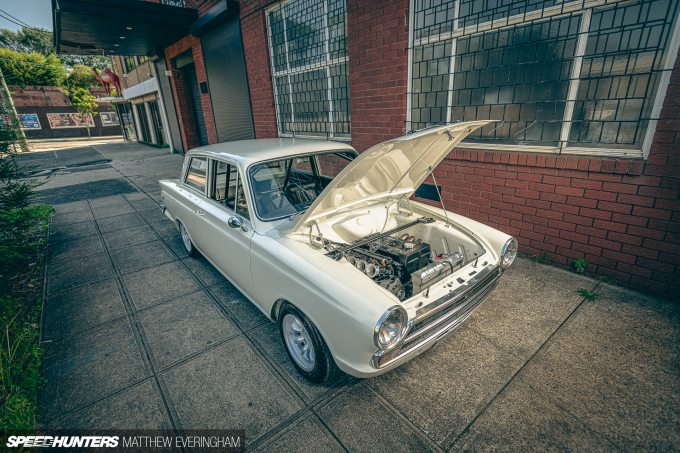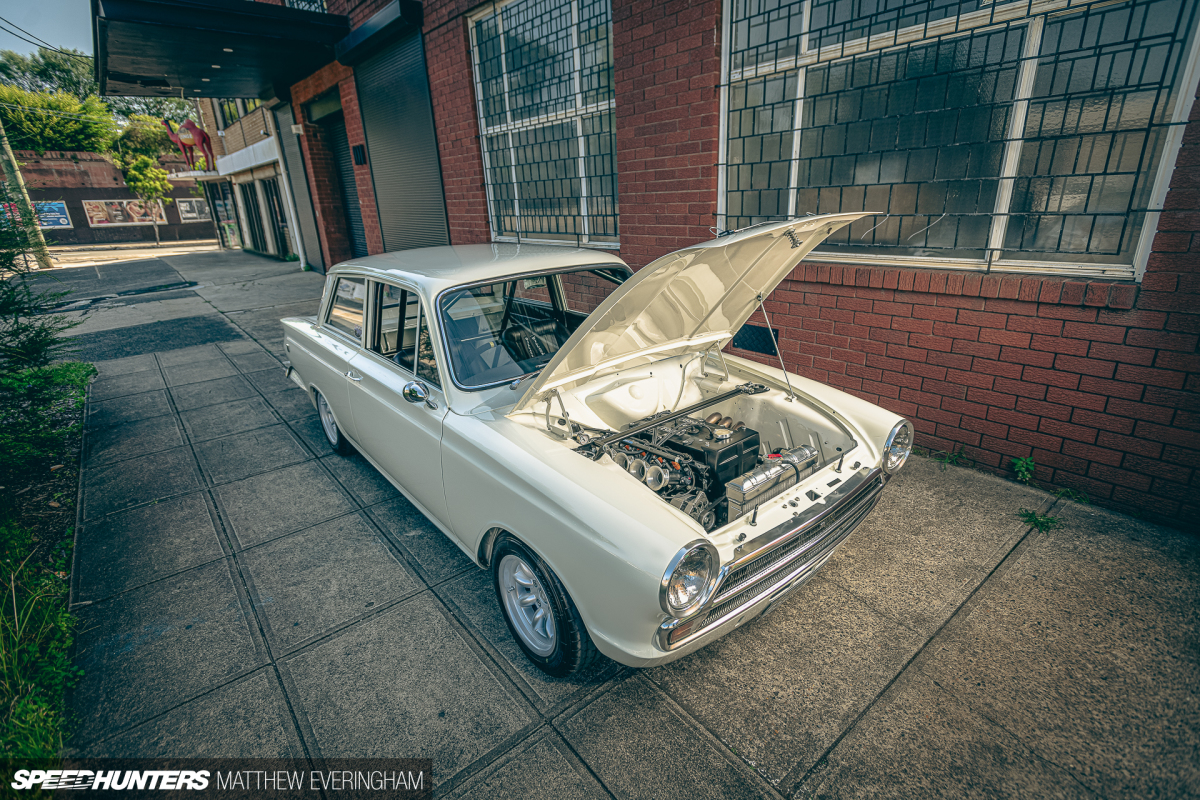 At first glance the engine bay looks like it houses an iconic Ford-Cosworth BDA engine, but you're actually looking at a cunningly-camouflaged, modern 2.0-litre Zetec twin cam mill.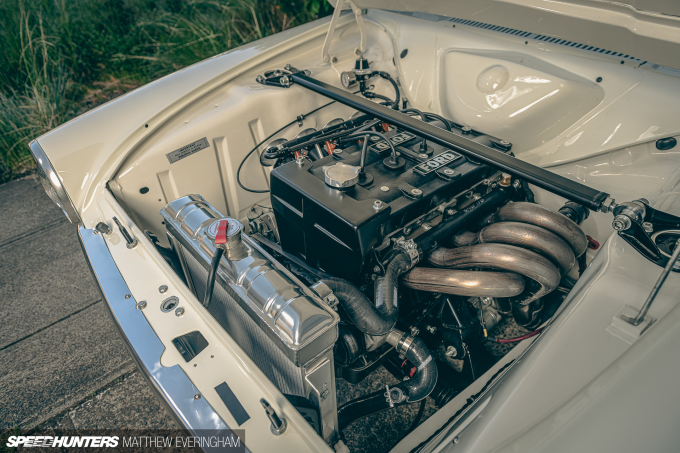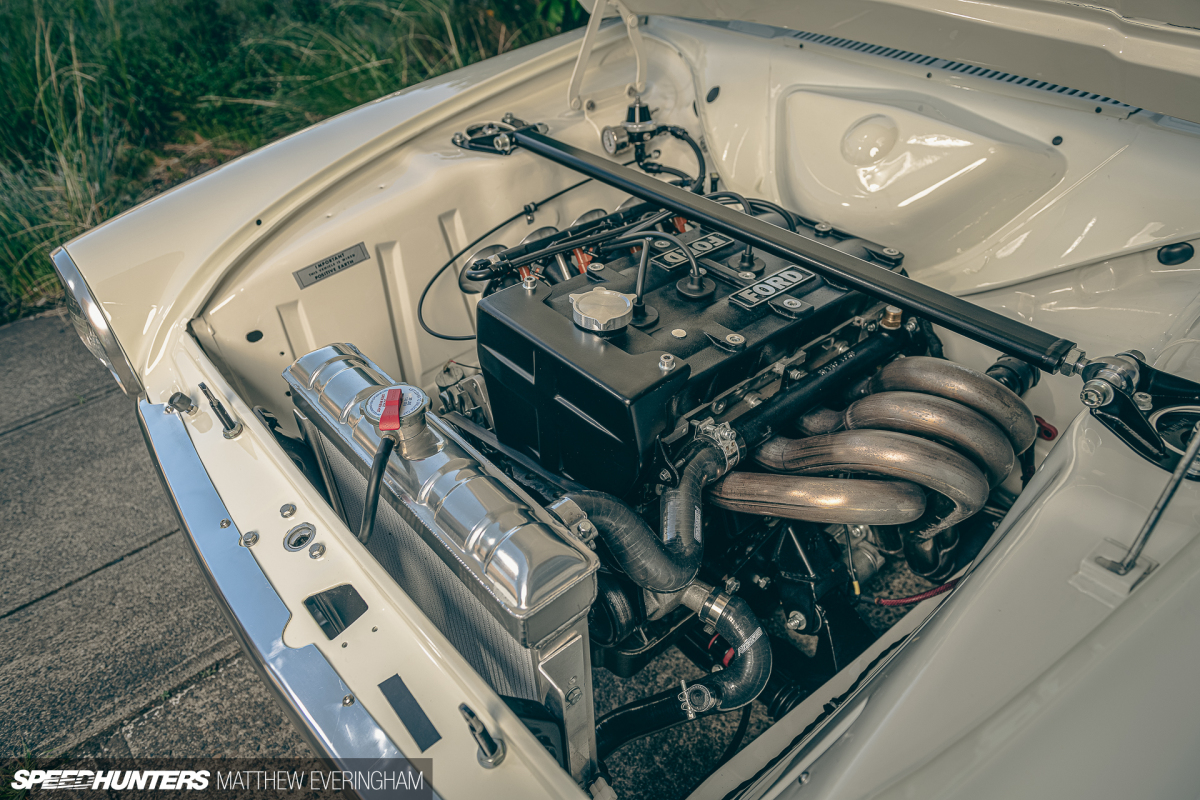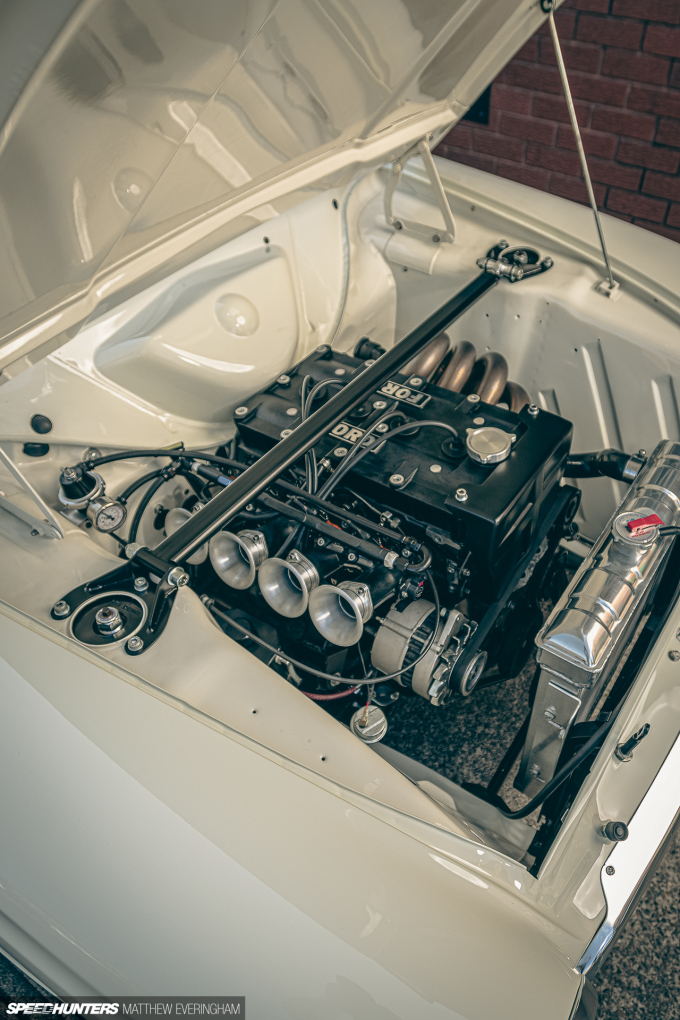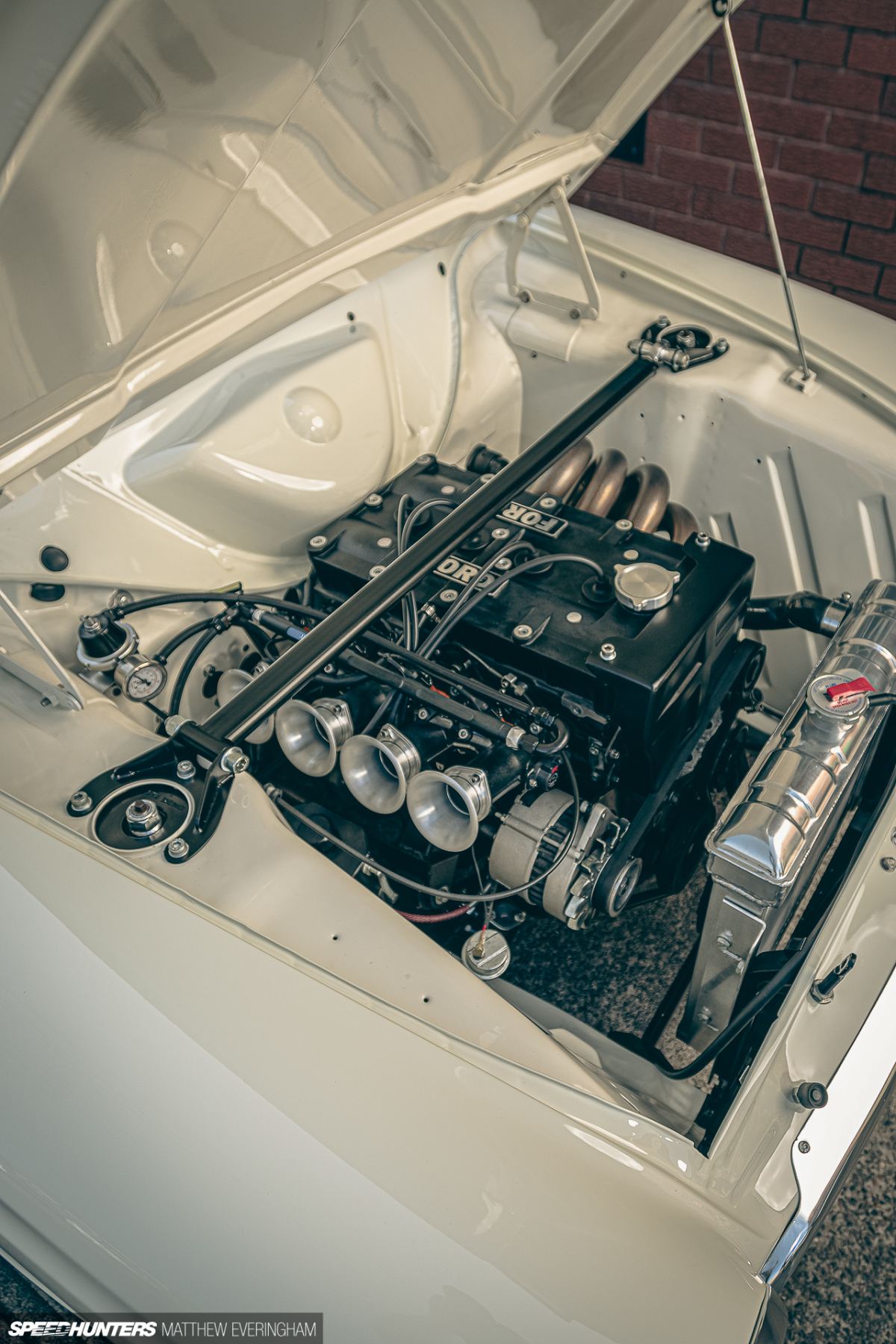 Dave Colledge at Retroford was instrumental in this ruse, providing the engine crossmember and mounts. While the Zetec's internals remain stock, the exterior now boasts 45mm throttle bodies and a stunning Retroford stainless steel exhaust manifold that runs into a throaty 2.5-inch system.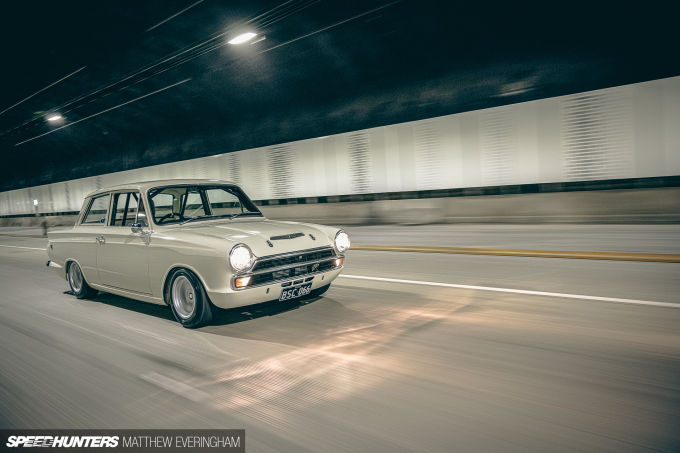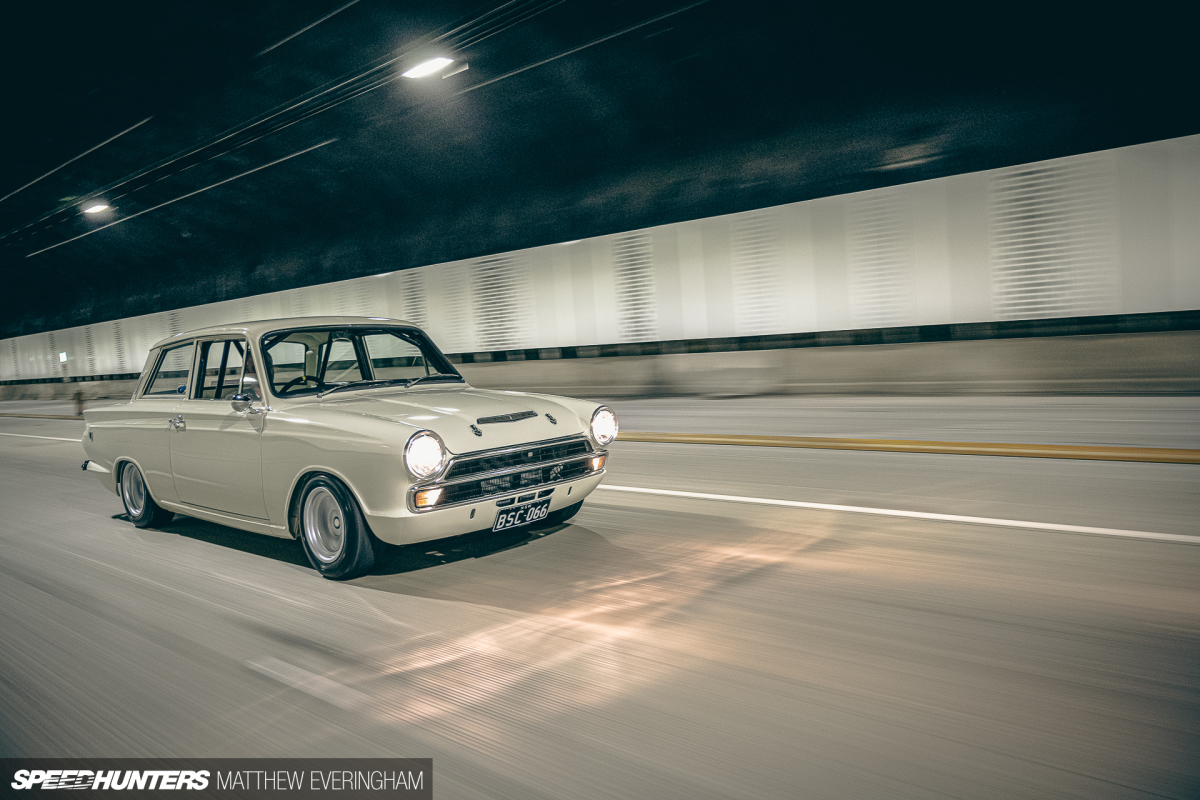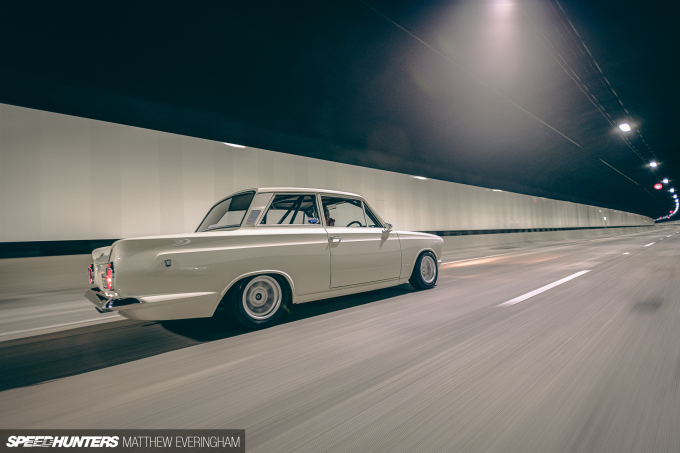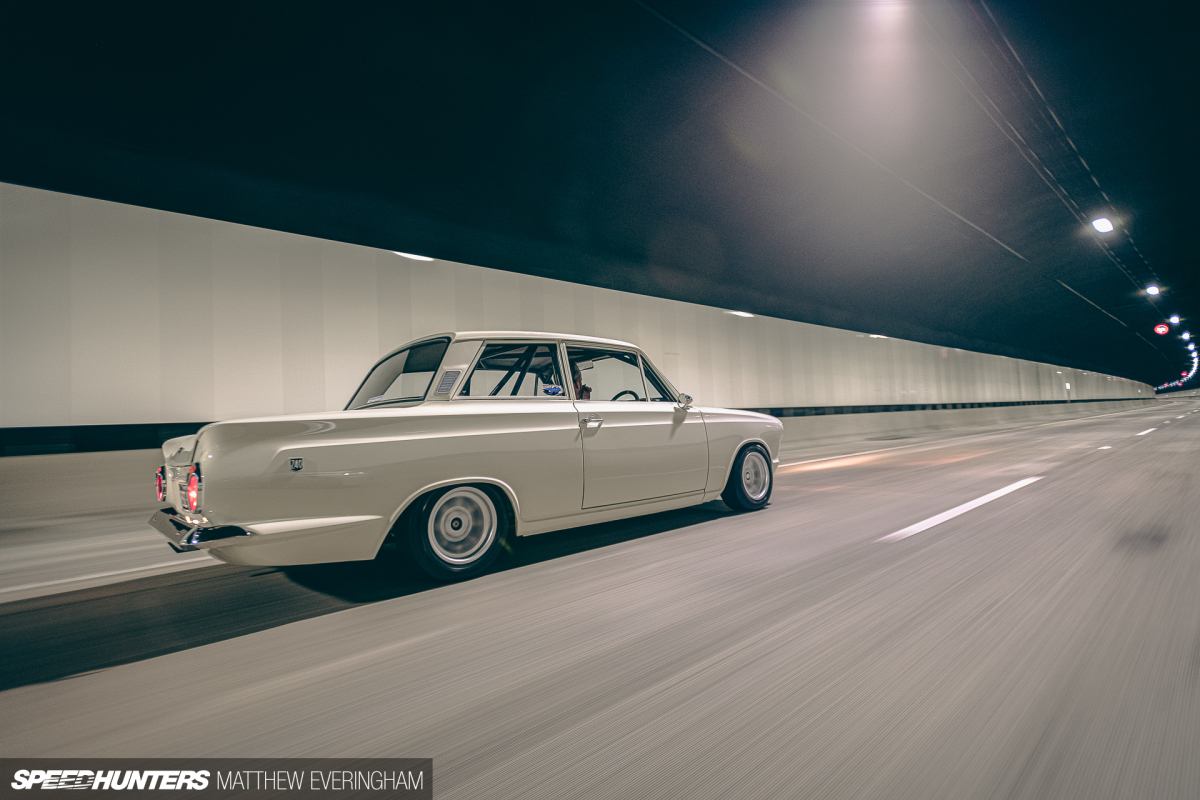 Trust me, it was pure aural joy following the low-slung Cortina through Sydney's urban tunnel network.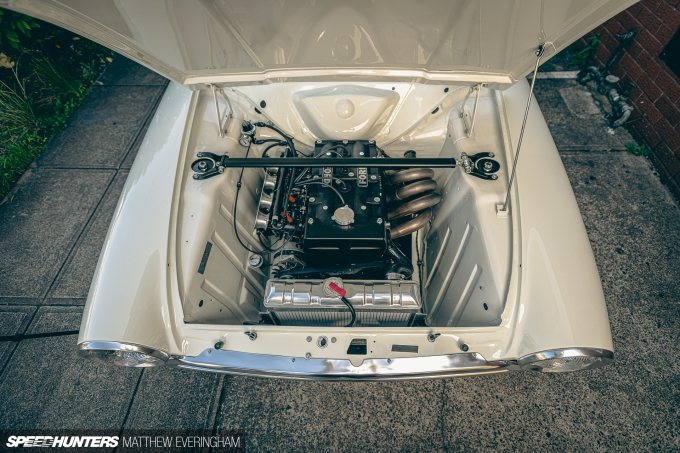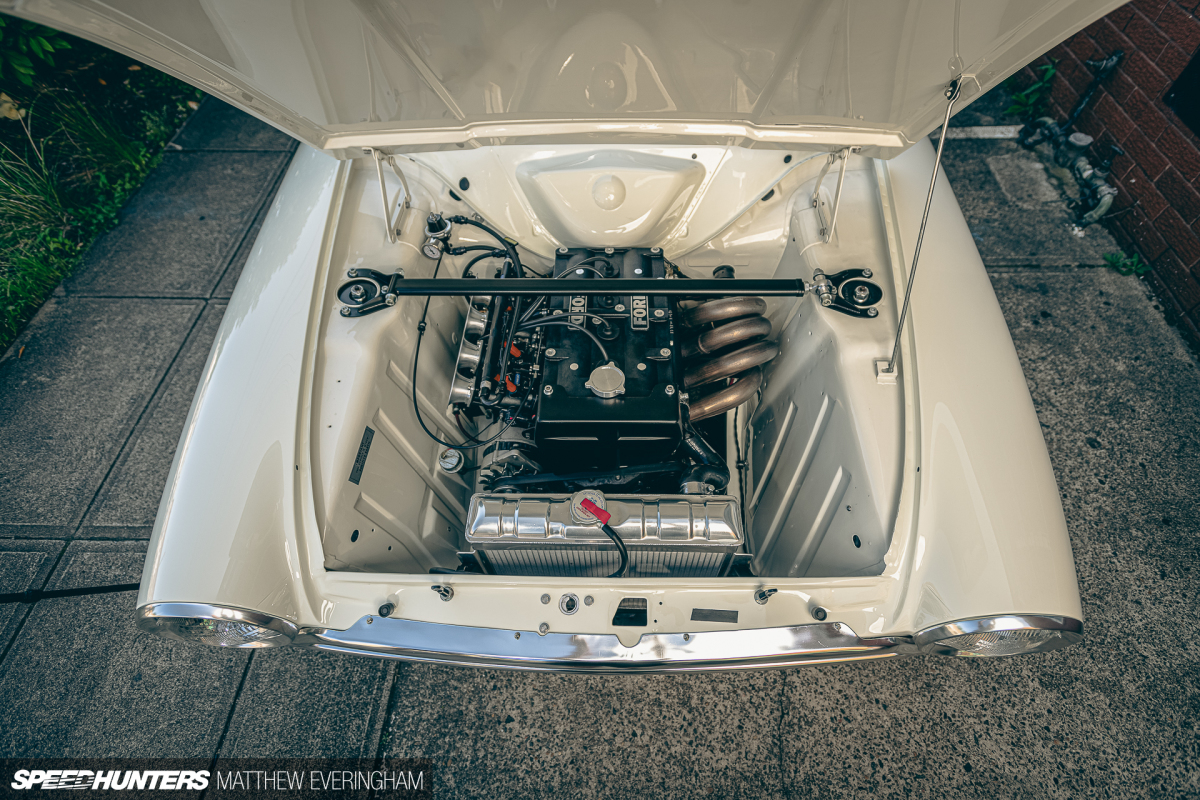 In the driveline, Tristram – on Retropower's advice – opted for a 5-speed Mazda N7 gearbox from an MX-5, which has very similar gear ratios to the Ford Type 9 close-ratio gear set. Retroford chipped in with a lightened flywheel, which was paired with a custom heavy-duty ceramic paddle clutch. The driveline was rounded off with a Retropower quick-shift kit, 2-piece prop-shaft, and a factory 240-spec English axle complete with an LSD centre and sturdy 18-spline axles.
Dreams In Metal & Rubber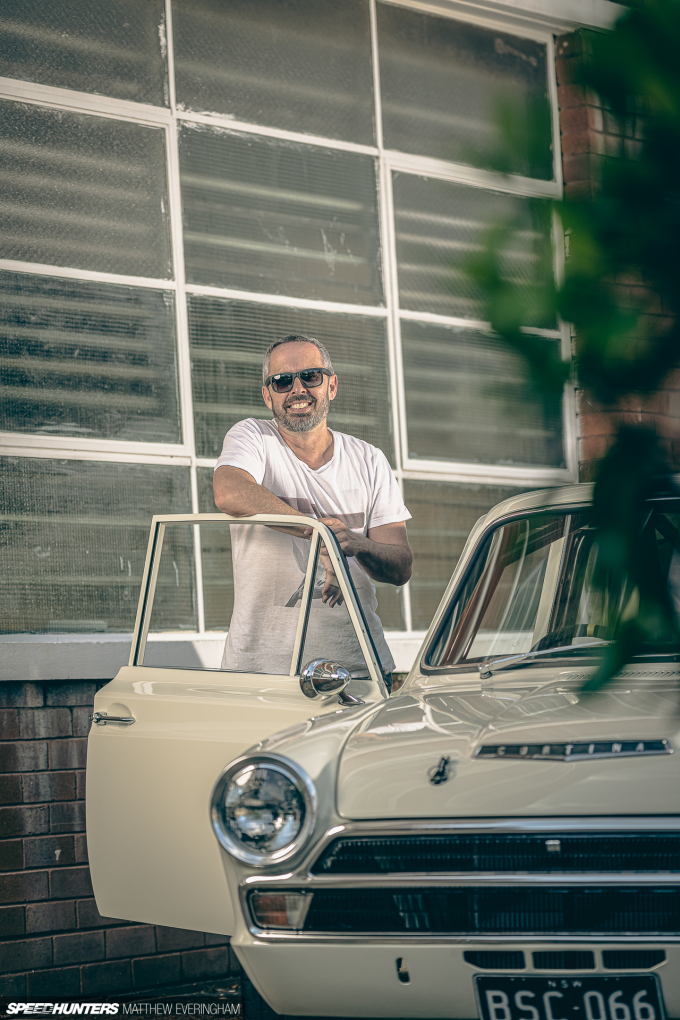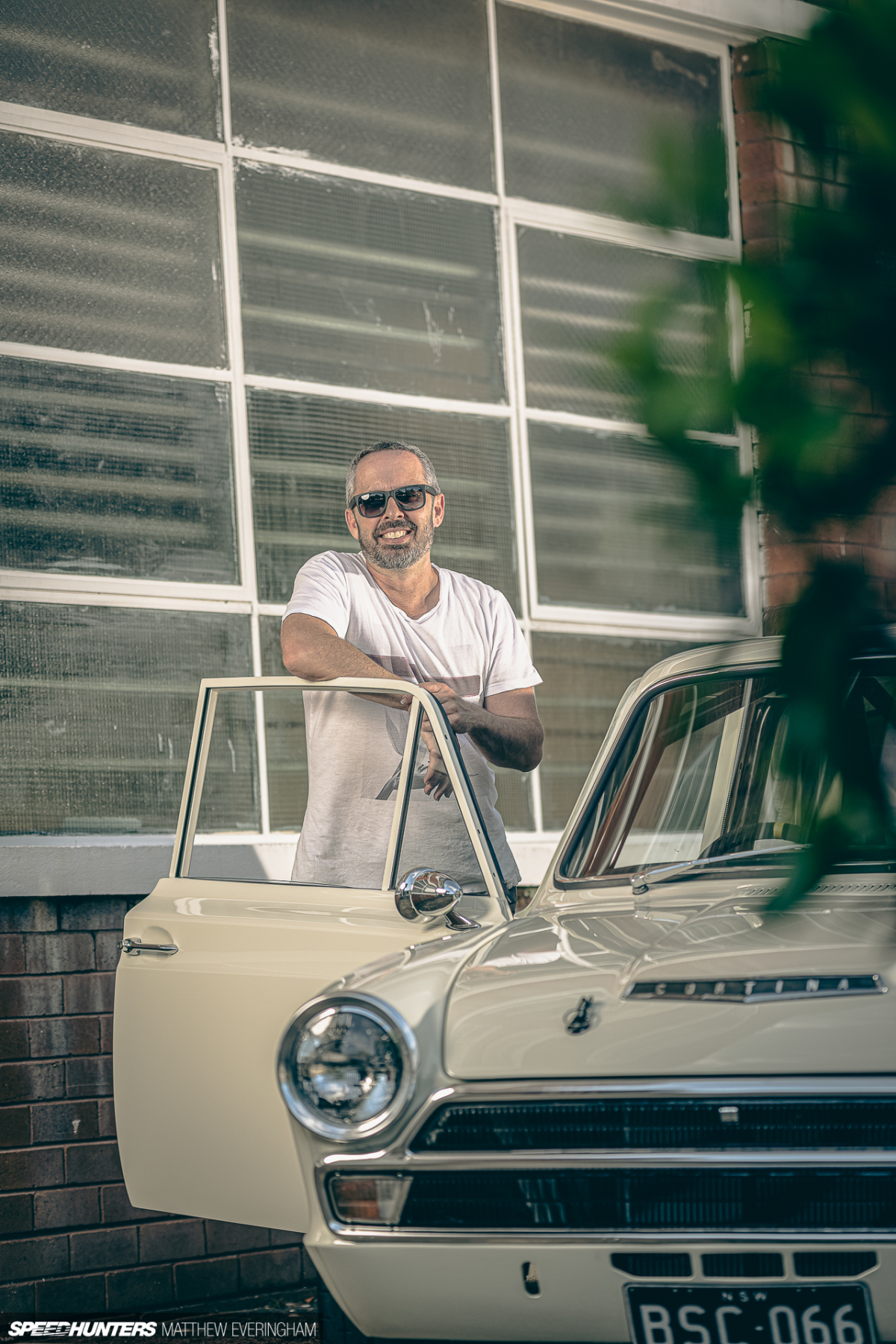 Tristram's reflection on the Cortina's journey is akin to that of a seasoned explorer. "We set off on the road/race, Lotus style, but the street/race, stripped-out minimalist look was calling our name," he says. "There's something magical about a car that's just pure motor, nothing too showy. The driveline is a gem, and I'm now considering a power upgrade, maybe even a supercharger. But for now, after this marathon build, I just want to revel in the joy of driving it."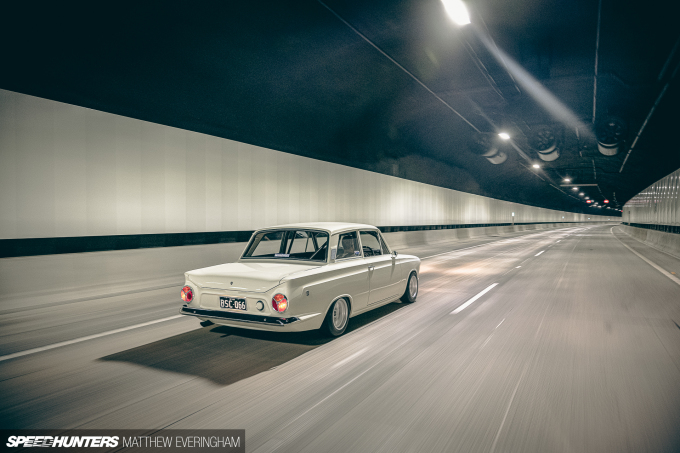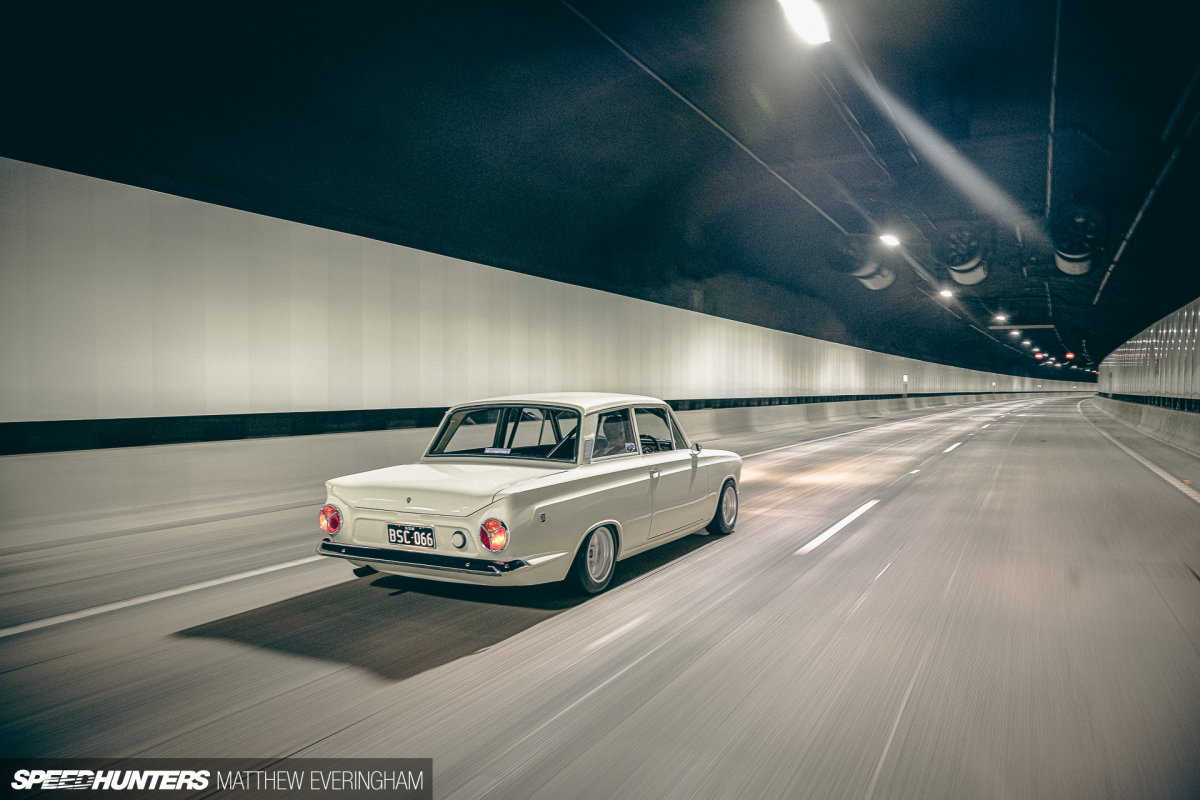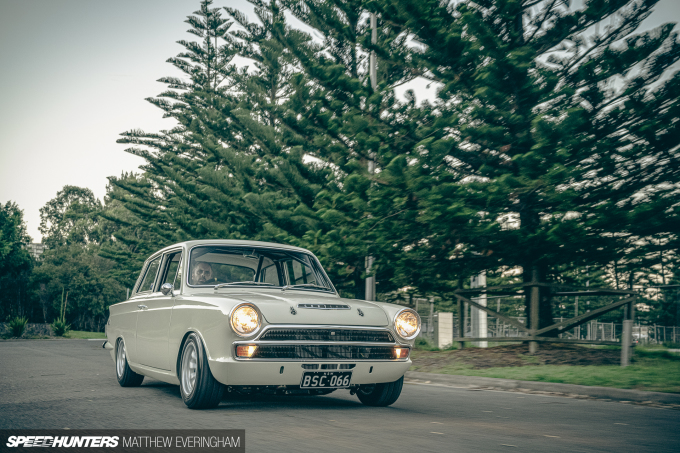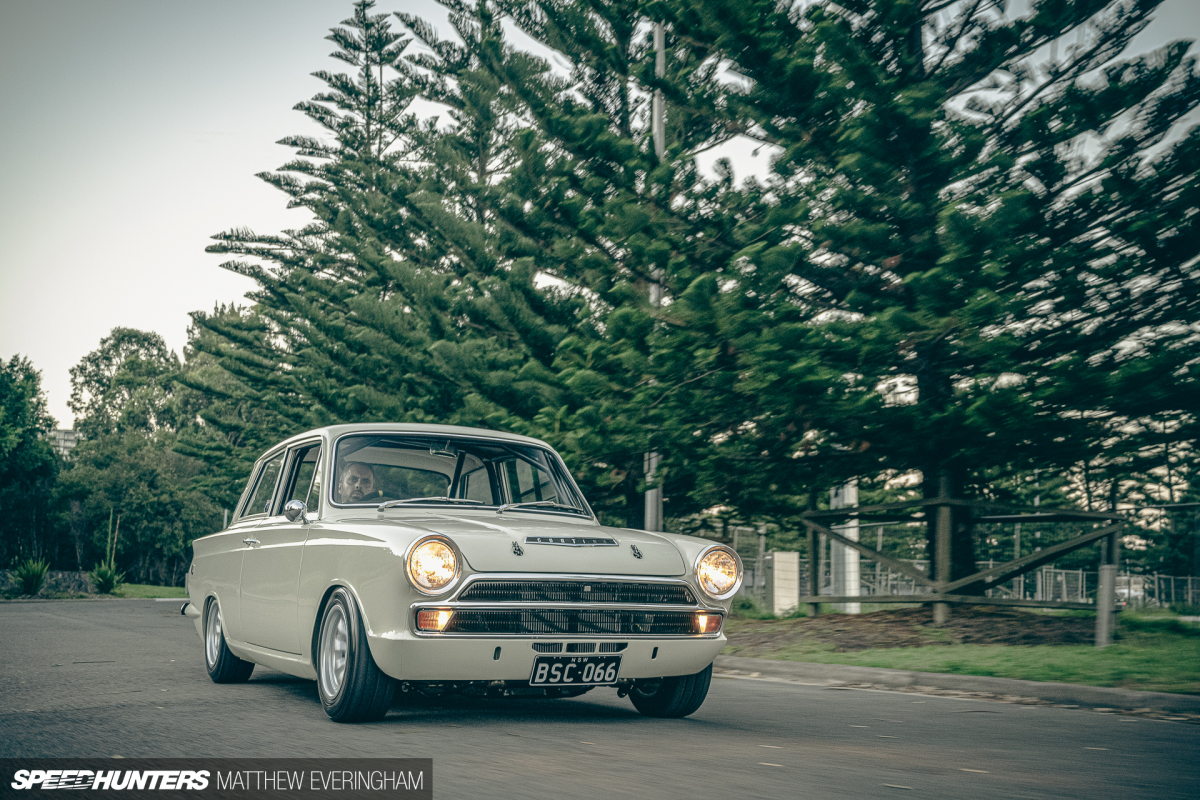 Tristram and Paul's labour of love has birthed a machine that commands attention and leaves a lasting impression. Their journey with the Mk1 Cortina is a testament to what's possible through two-way collaboration with suppliers, innovation and, most importantly, the courage to walk your own path.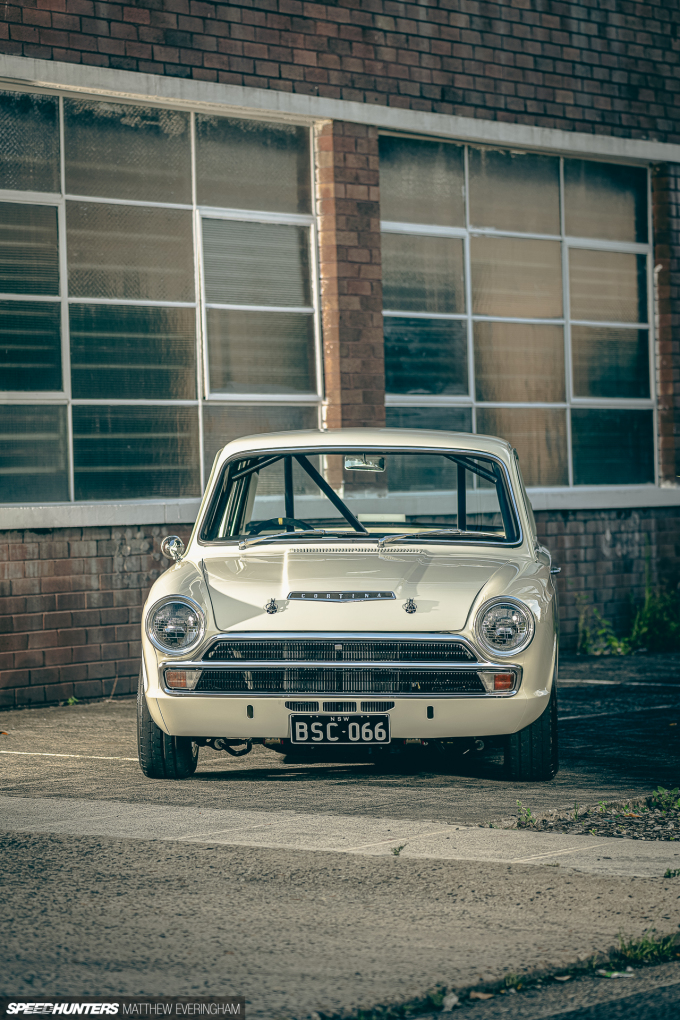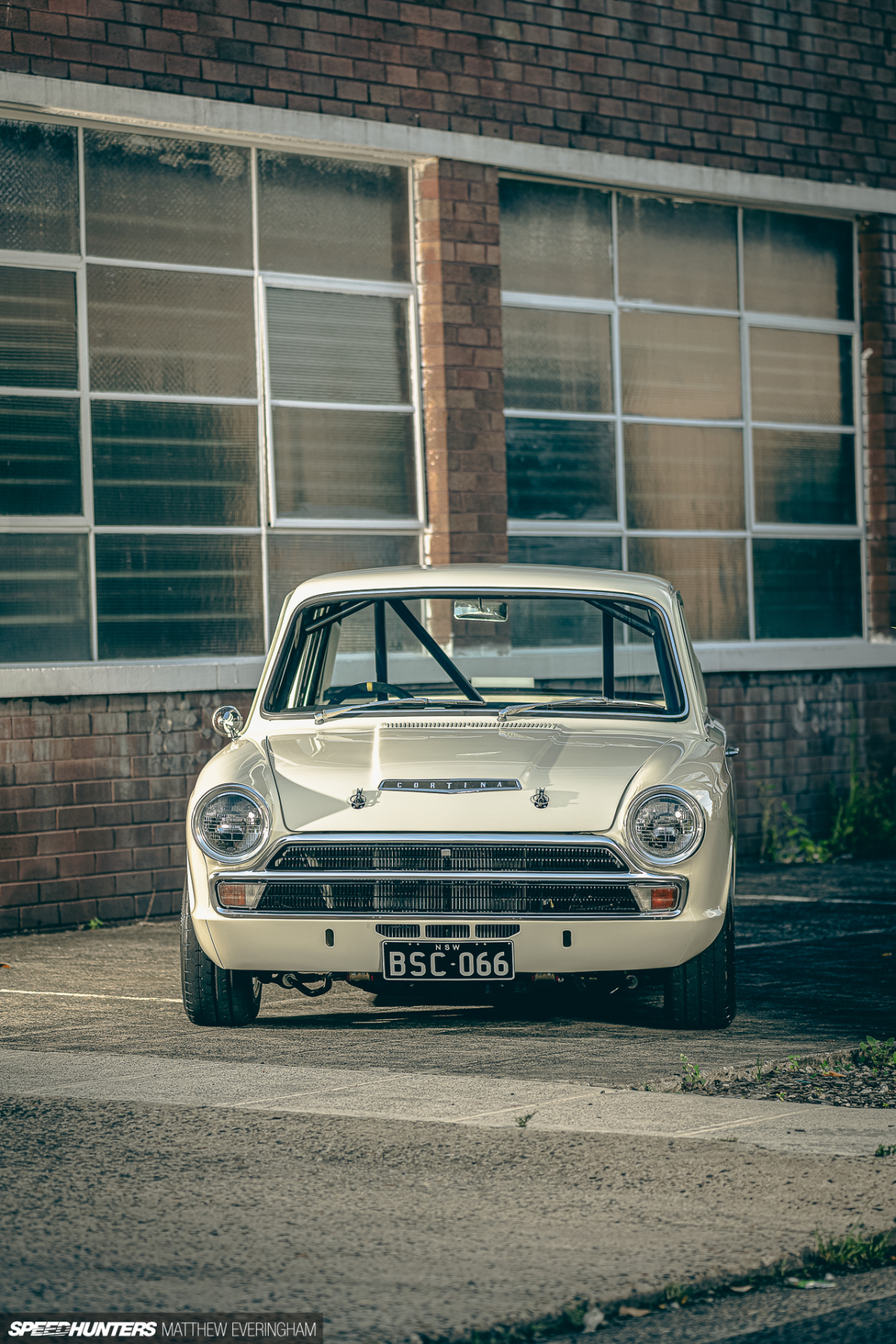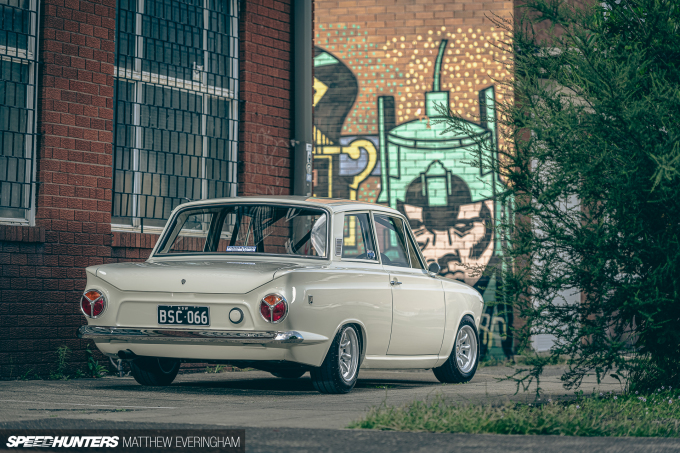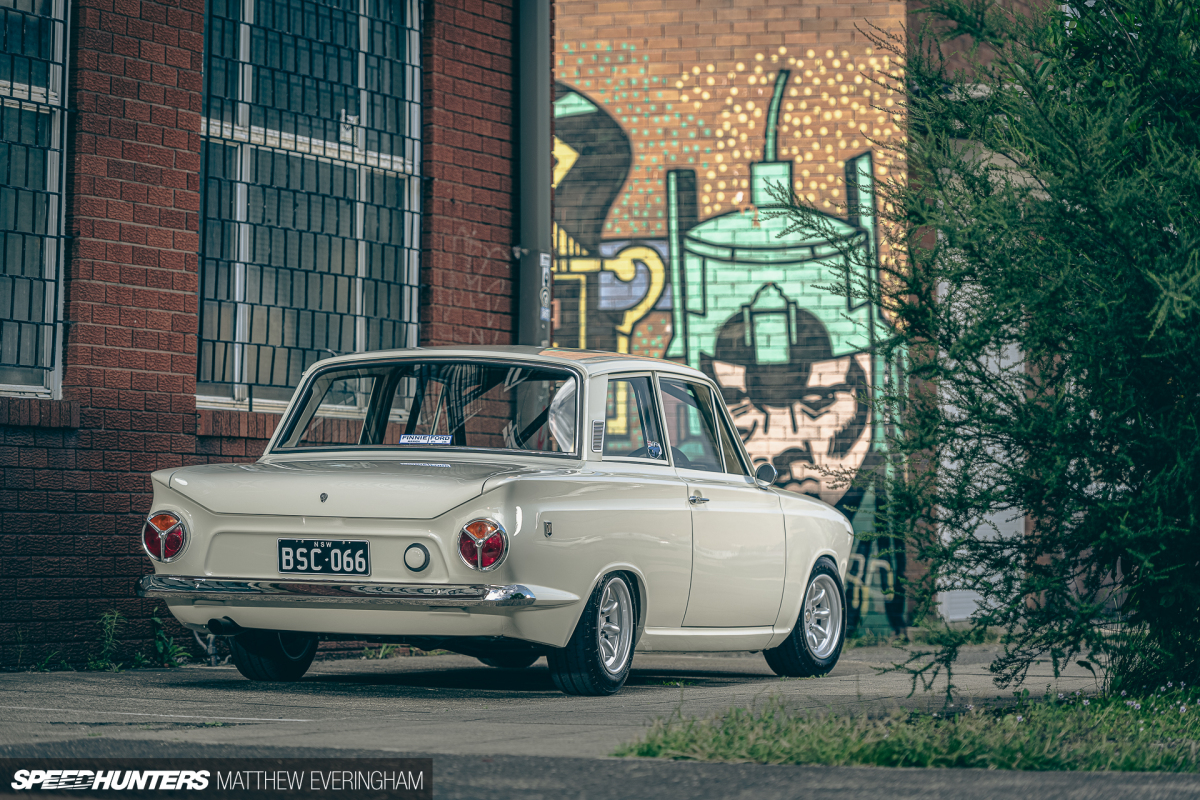 The Deas duo have demonstrated the potential of embracing change, even mid-project, and the transformative possibility of challenging the status quo. Hopefully, their tale will be a reminder to all petrol-heads that the sweet spot between classic charm and modern tech is totally achievable.
Matthew Everingham
Instagram: matthew_everingham
matt@mattheweveringham.com