What's the most exciting thing about the Japanese Classic Car Association's New Year's Meeting? The parking lot of course, but for this very last gathering in Odaiba there was another spectacle that people were enjoying – the ridiculous police presence.
Keeping an eye on the usual array of old school shakotan rides that park up in the lot next to the venue were around 20 officers who arrived on 10 police bikes and in six patrol cars. That might seem like overkill when all they were doing was overseeing all the vehicles leaving the event, but it's the message Japan wants to send to the modified car community.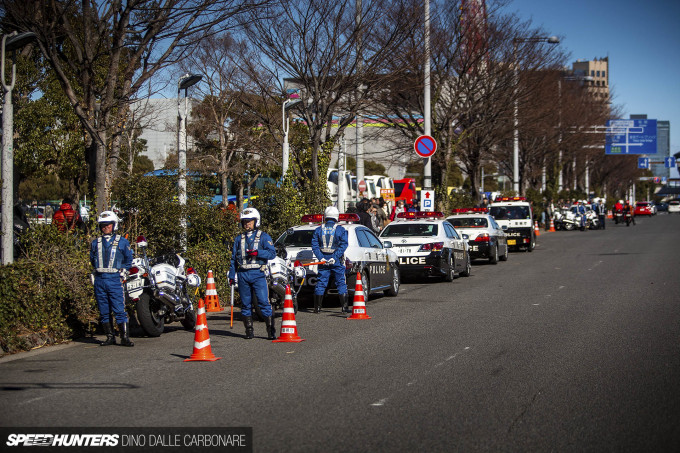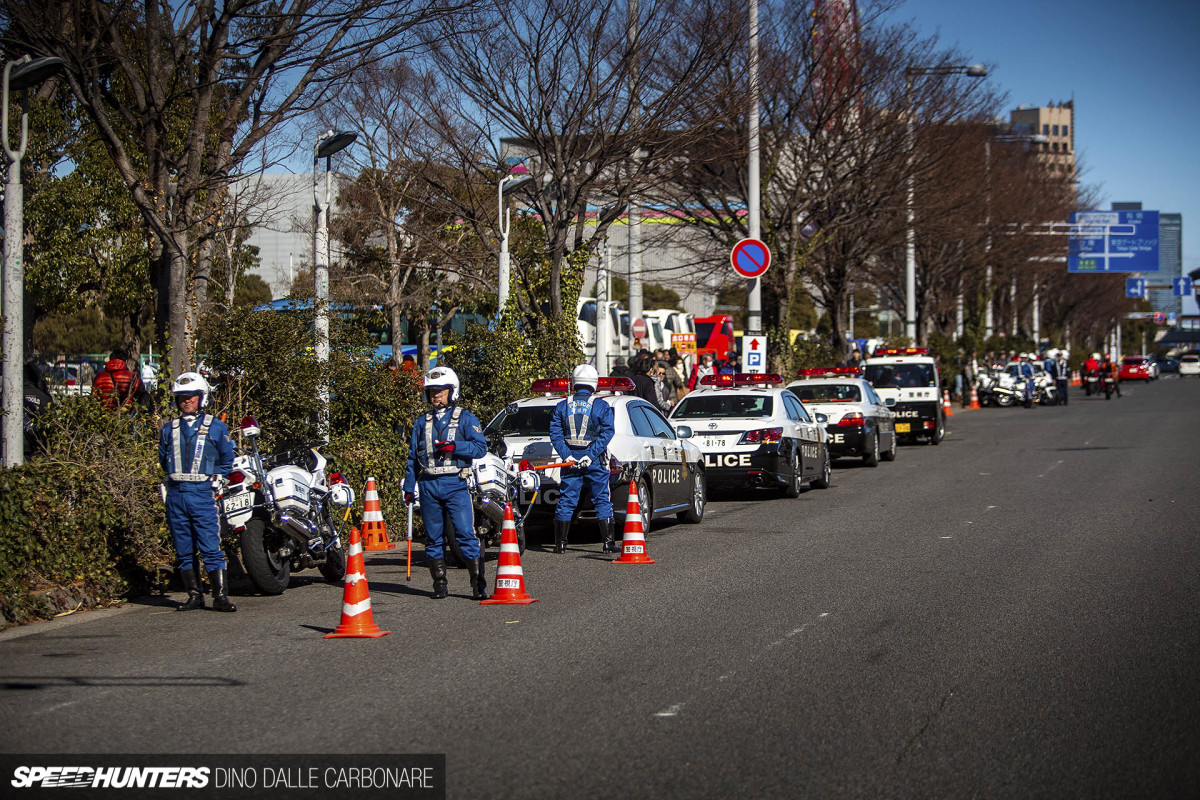 Sure, a lot of these cars are loud, low, and some don't have front number plates, but the vast majority of owners are beyond polite. They drive slow and they don't show off.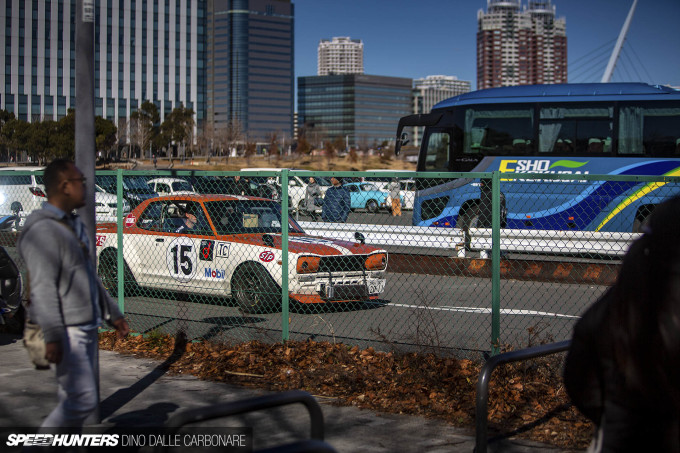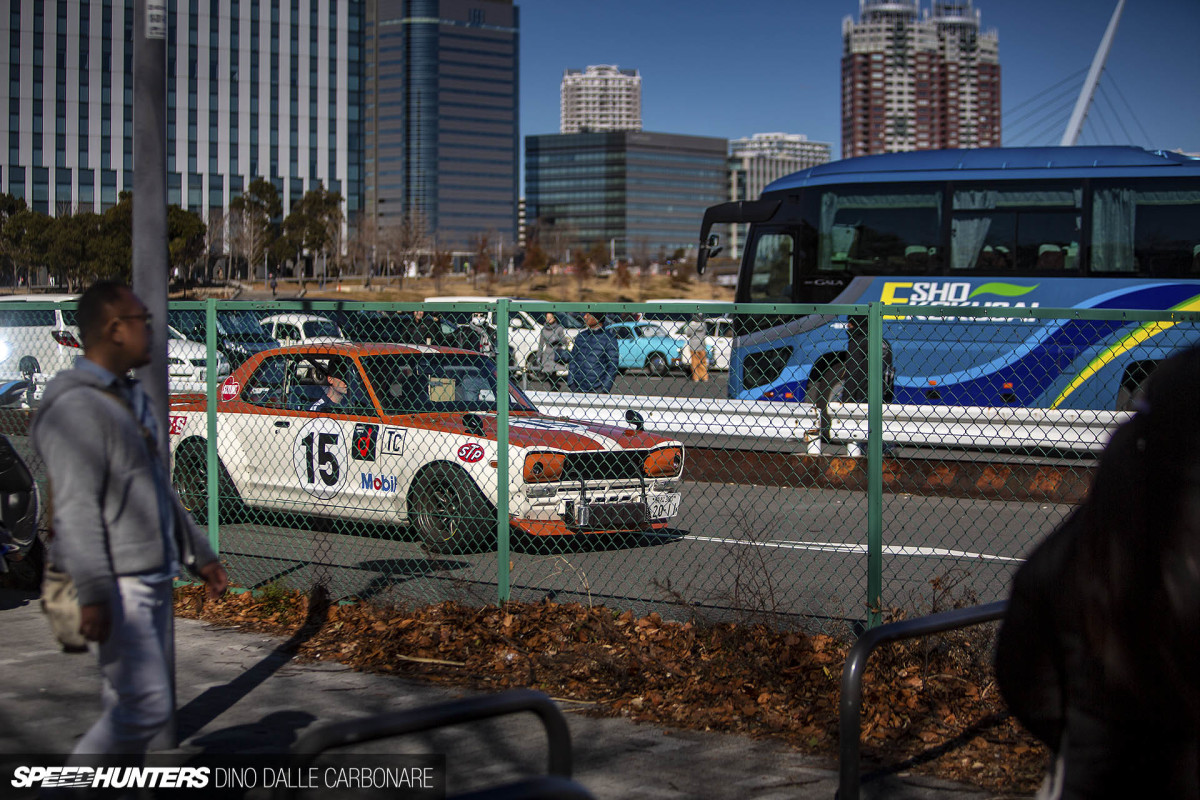 In other countries, historic cars are given special number plates and are exempt from road taxes and yearly inspection checks as they are considered a part of history that needs to be preserved and looked after.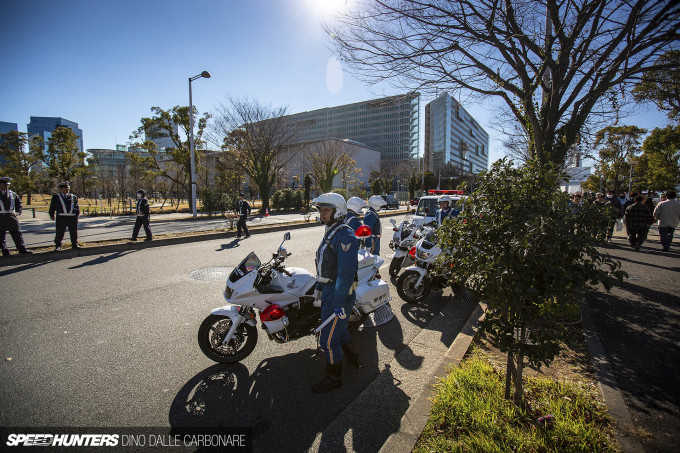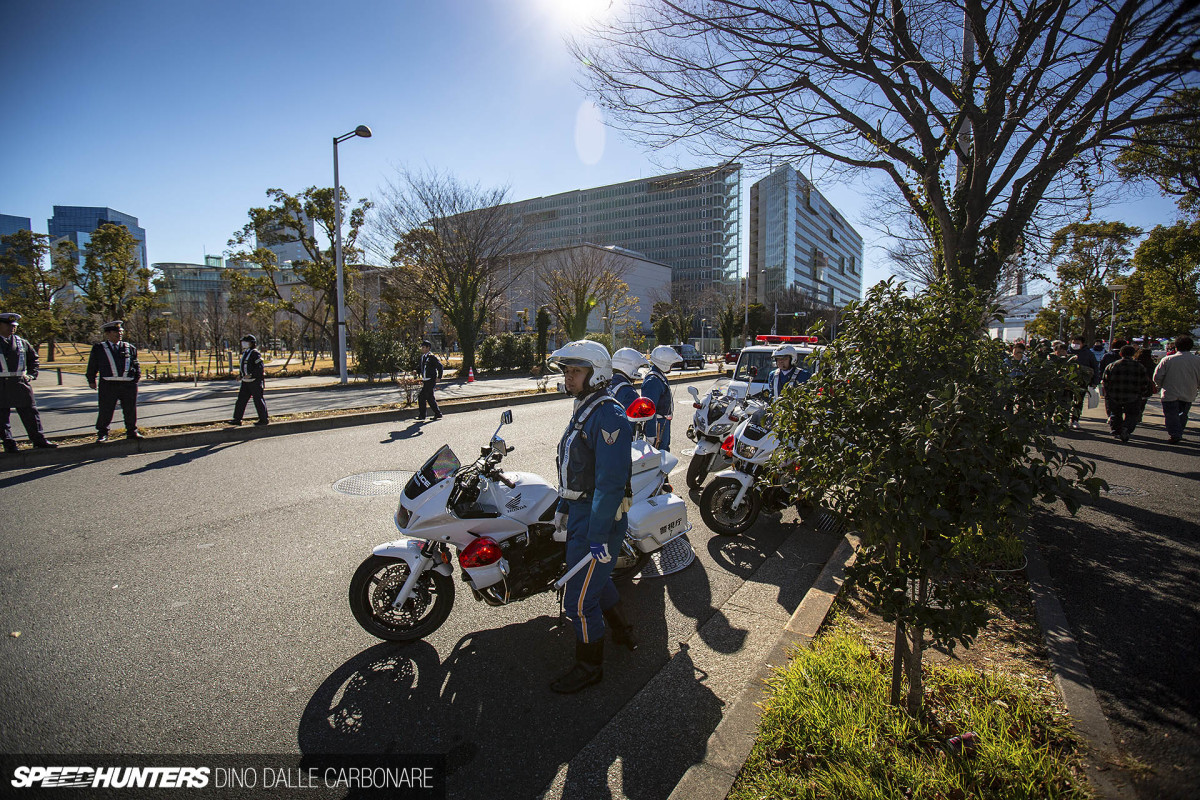 By contrast, the authorities in Japan don't like old cars, or old anything really. So if you add modifications to an old car, you're almost considered a criminal.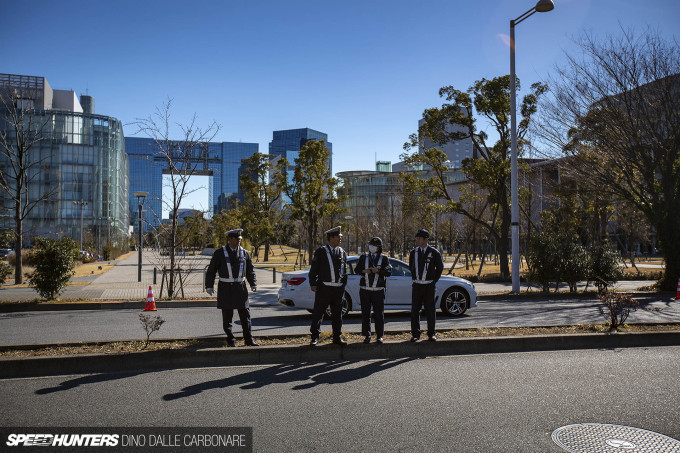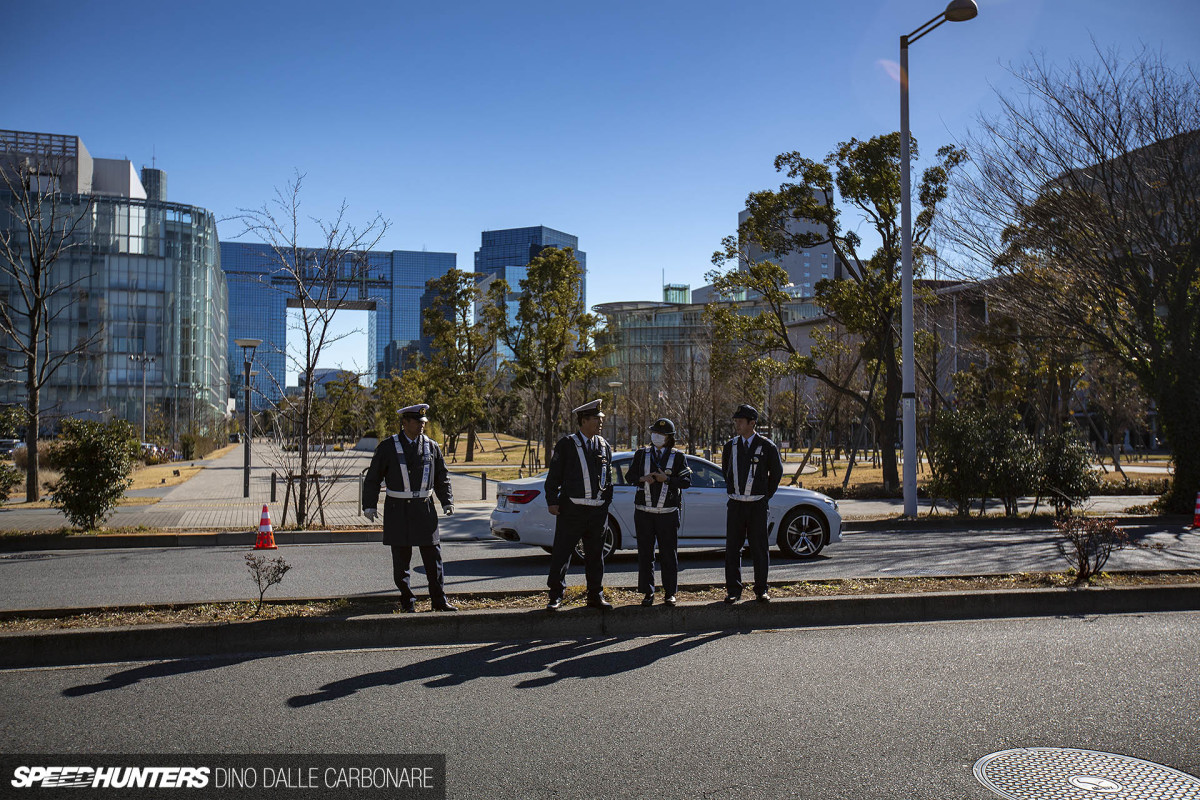 But it's not a hard thing to understand. In a country where new is better than old and where hardly anything gets preserved, it makes sense that the authorities would want polluting and noisy cars eradicated from the roads. It's confusing as hell, as Japan also has a massively backwards way of thinking and is stuck in the past when it comes to following outdated customs and practices. This is the place where most people will drive EVs in a few years, yet also a place where fax machines are still a very common way of sending documents.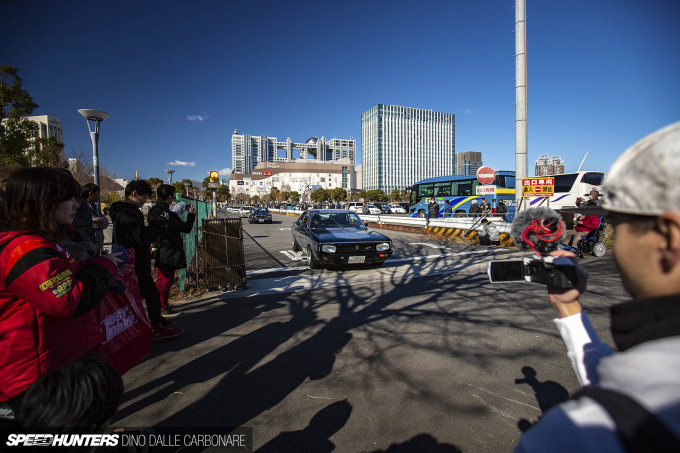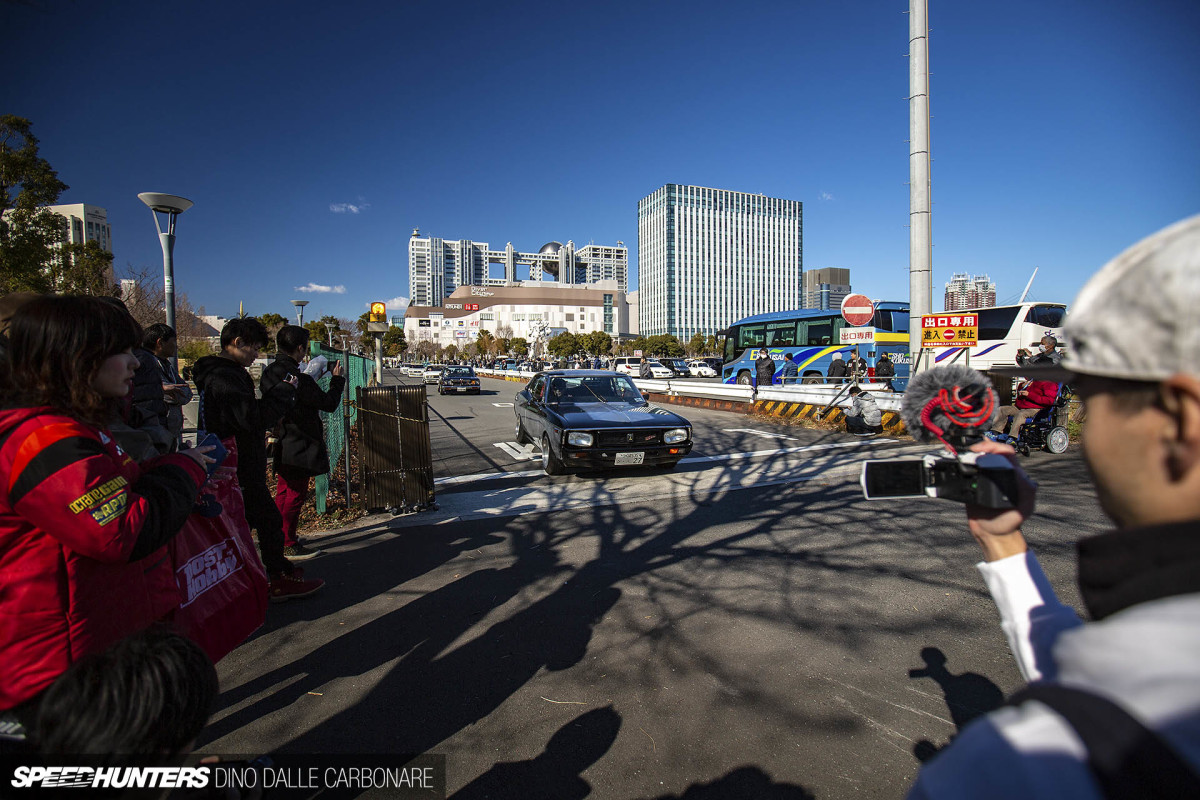 It's also the reason why I always go out of my way to showcase these amazing cars. They're are as much a part of Japan as sushi and anime, or the massive Gundam that stands in front of the DiverCity building in Odaiba. If only the people that run Japan actually got this.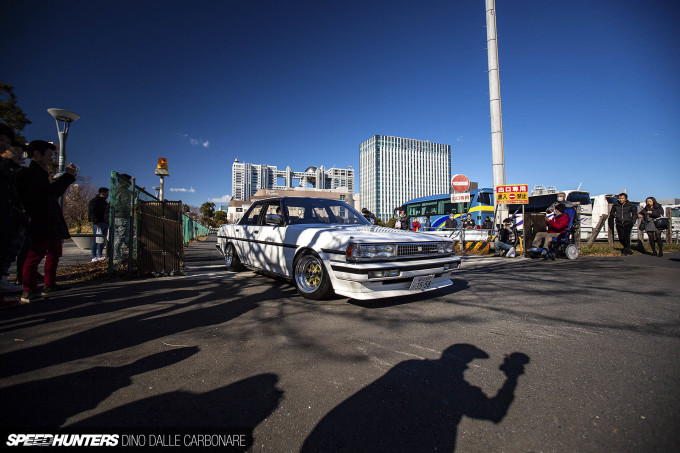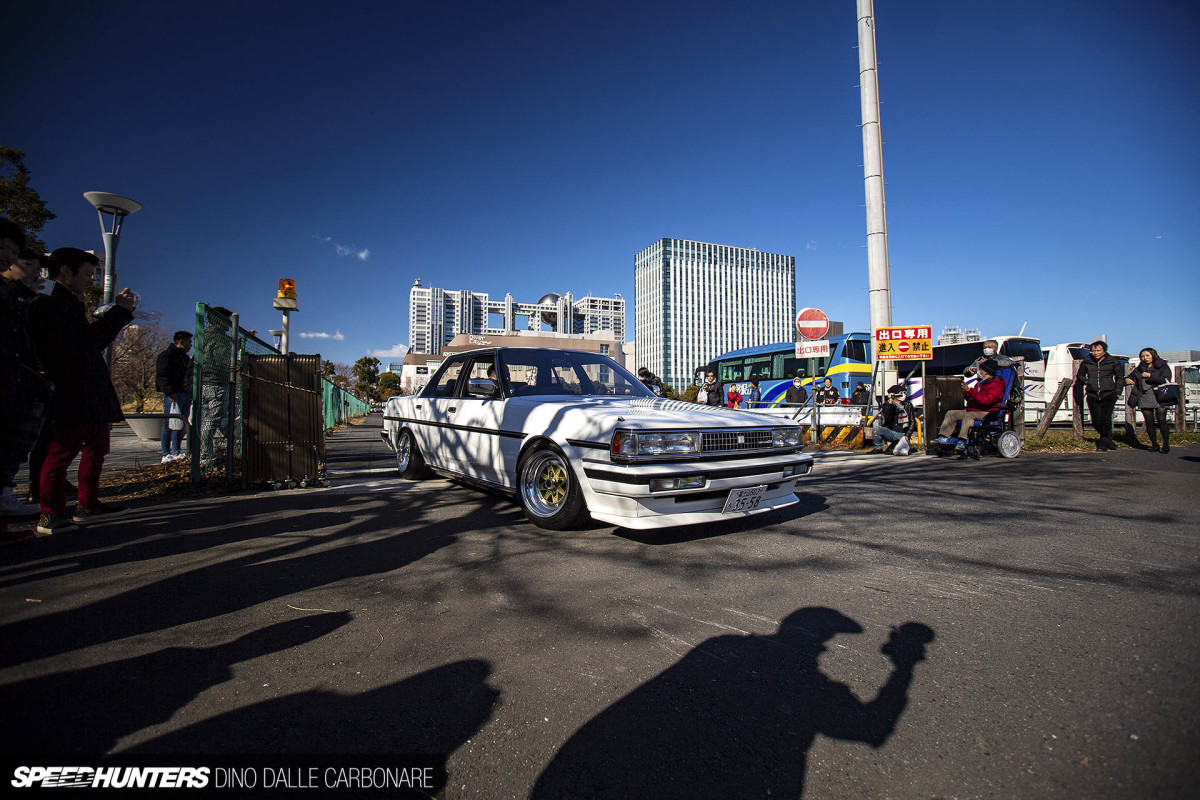 So with the bitching out of the way (apologies, but someone has to tell it like it is), let's move on and check out the awesomeness that poured out of the carpark as the JCCA event came to an end.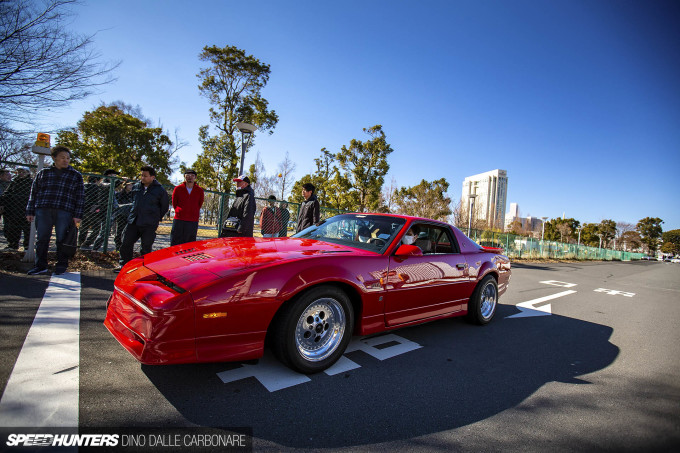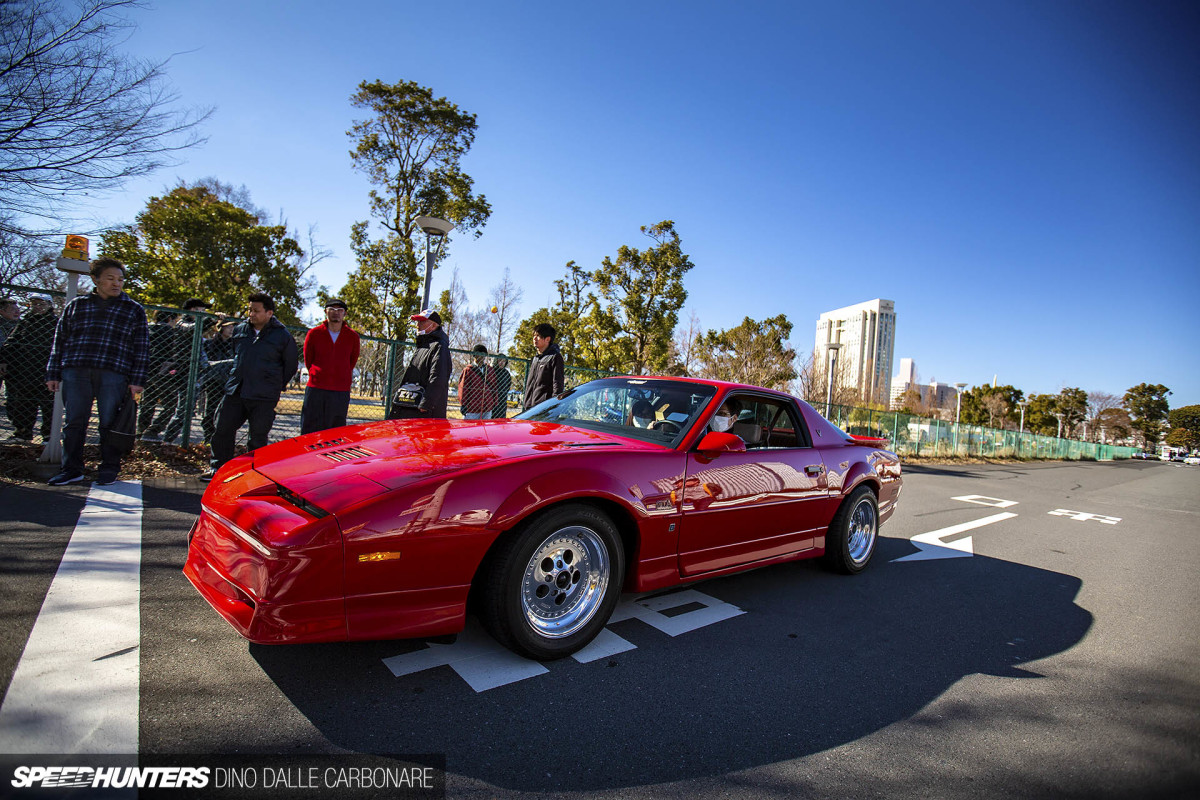 The mix was of course varied, mostly Japanese, but with some surprise showings from the odd vintage piece of American iron.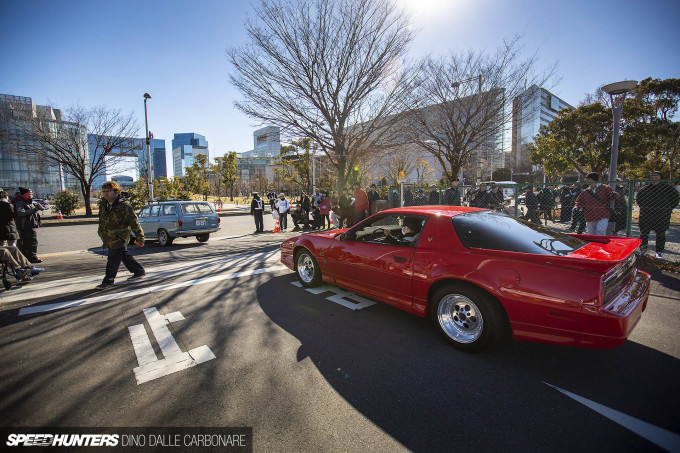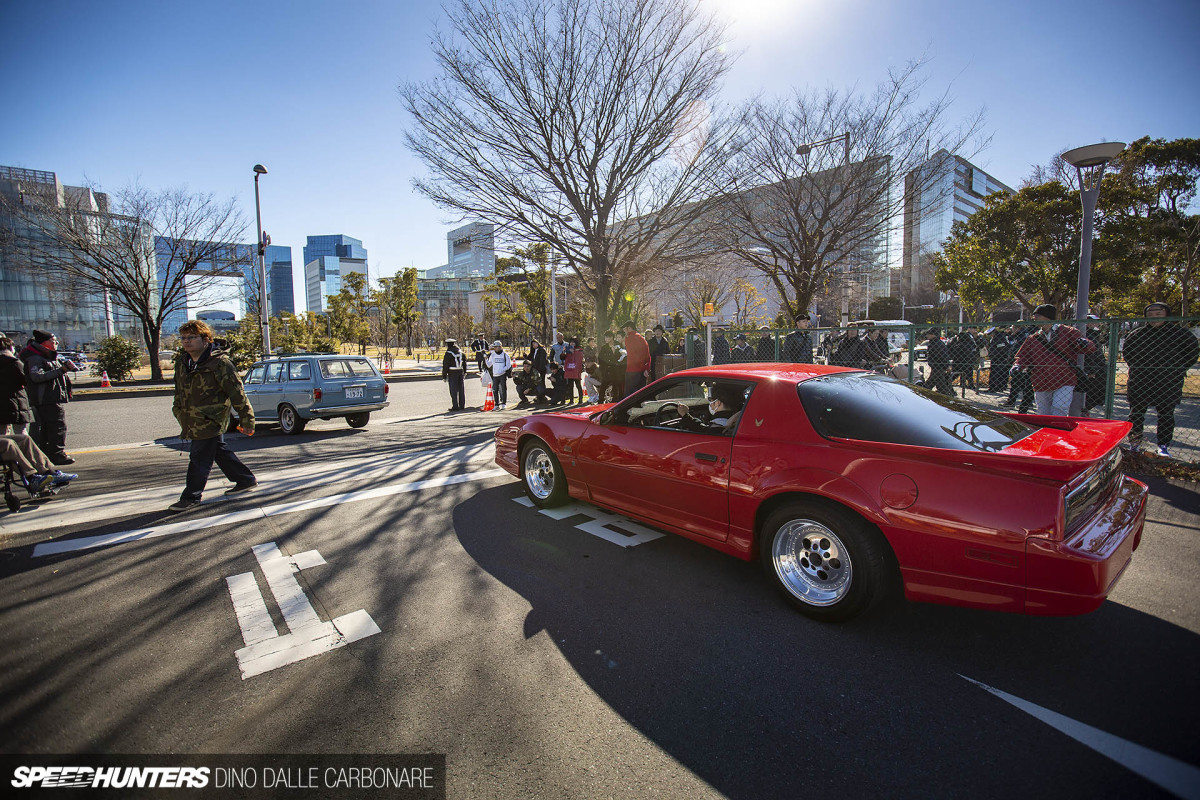 This '84 Firebird Trans Am looked sensational.
The whole exit parade was being filmed by a bunch of local YouTubers as well as yours truly, so I do hope you caught the live stream on our Instagram channel.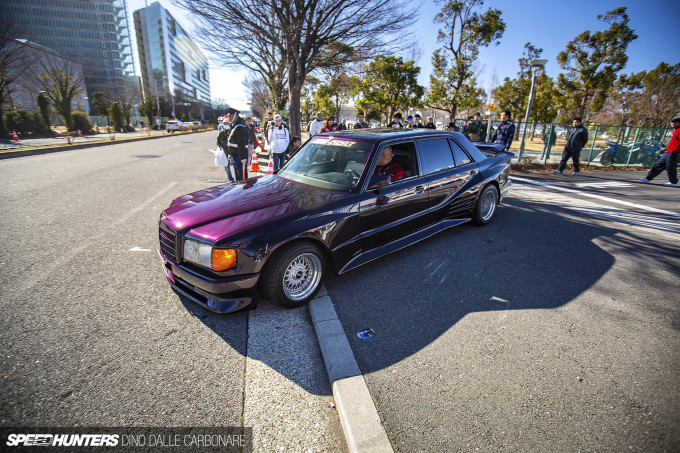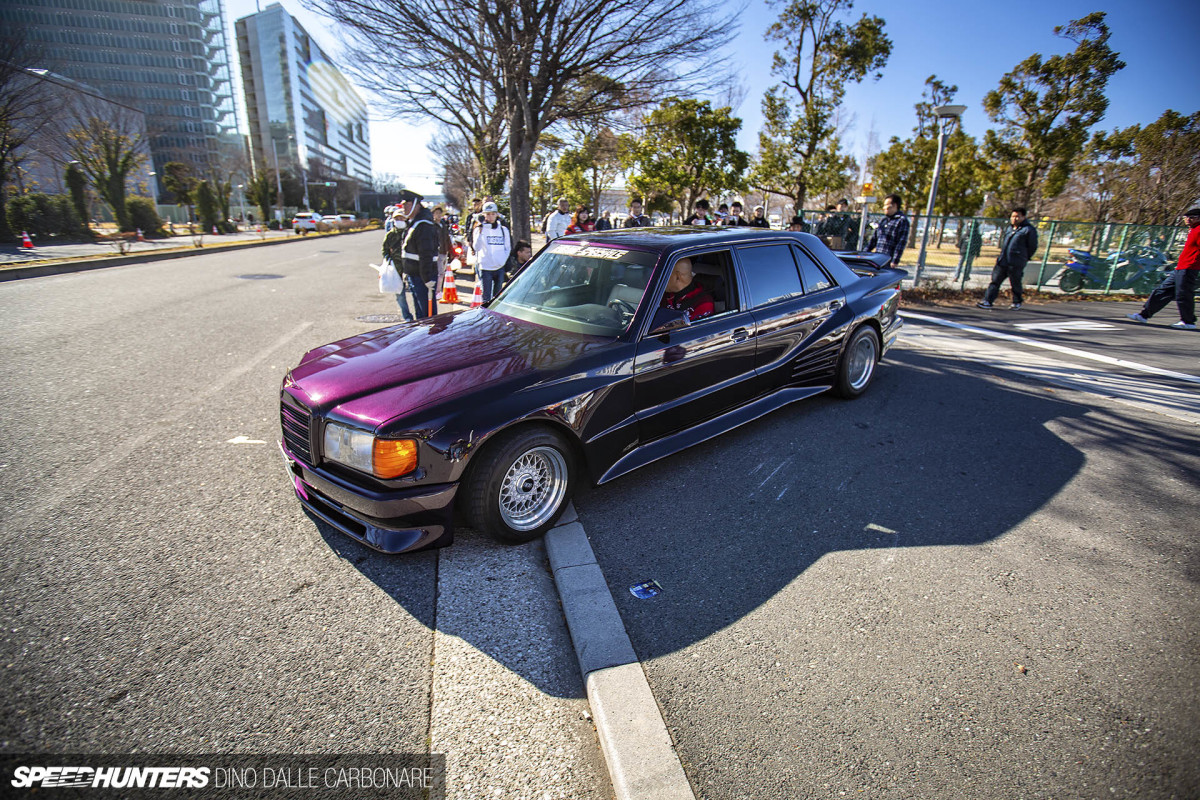 Does anything remind you of the exuberant '80s as much as a car wearing Koenig Specials badging? Unsurprisingly enough, quite a few made it over to Japan during the bubble period, and this 560 SEL is one such car, a beautiful example of pimped-out luxury sedan with serious attitude.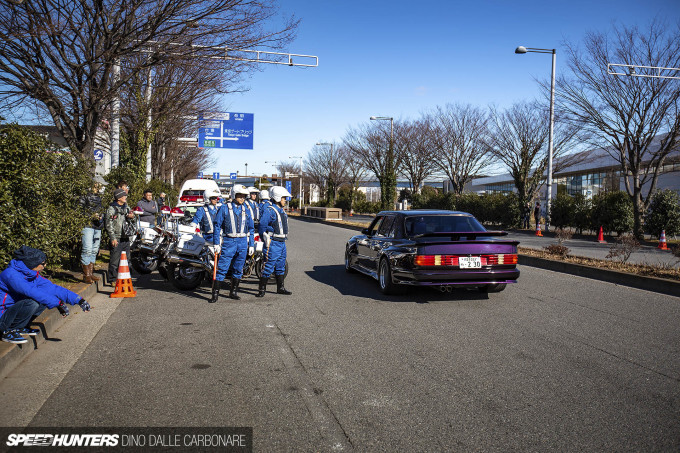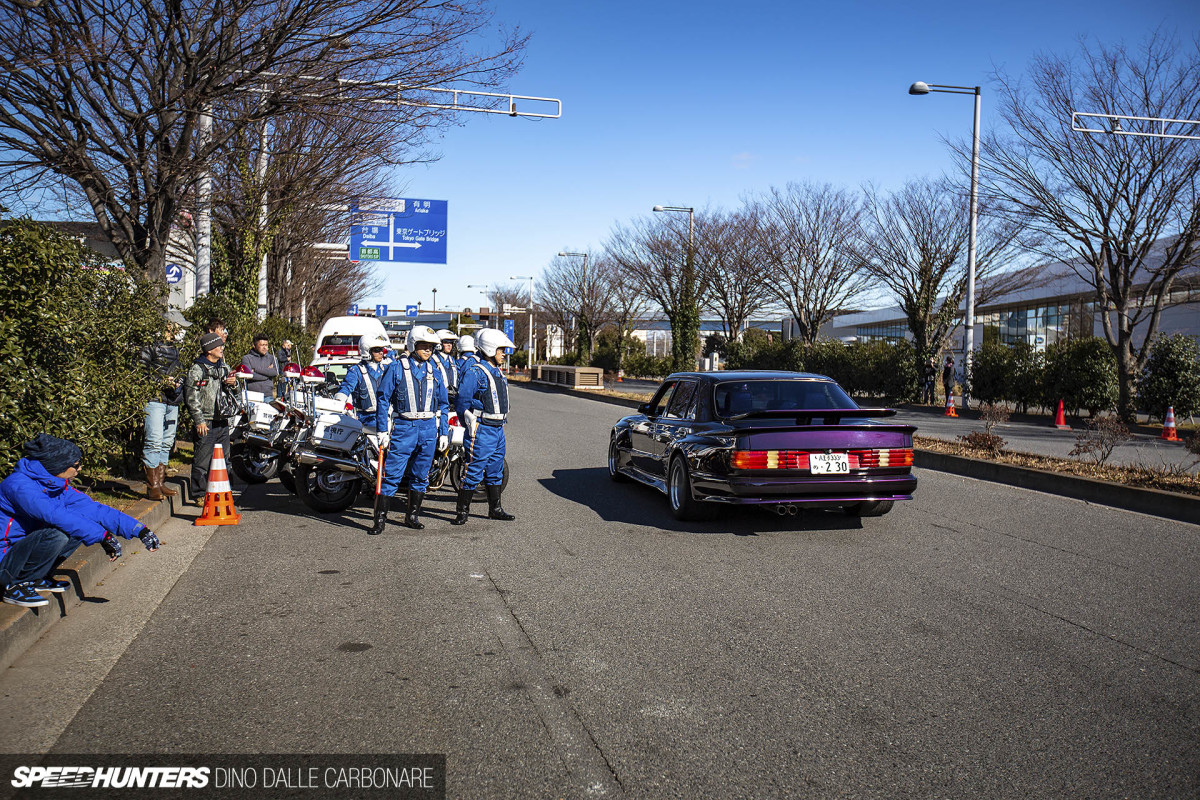 The police didn't stop the driver – back in the day he probably owned them.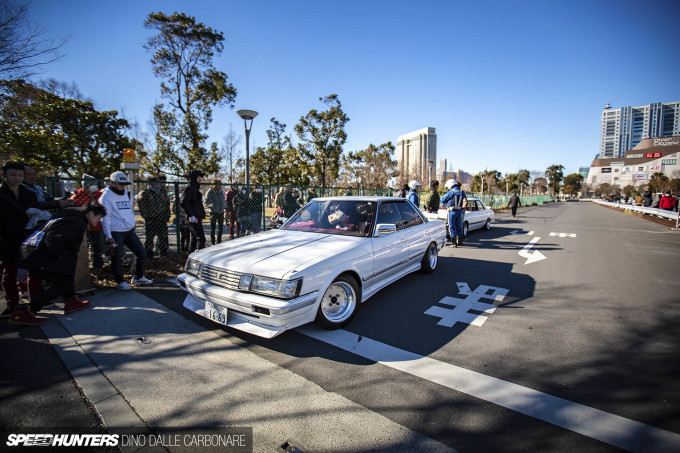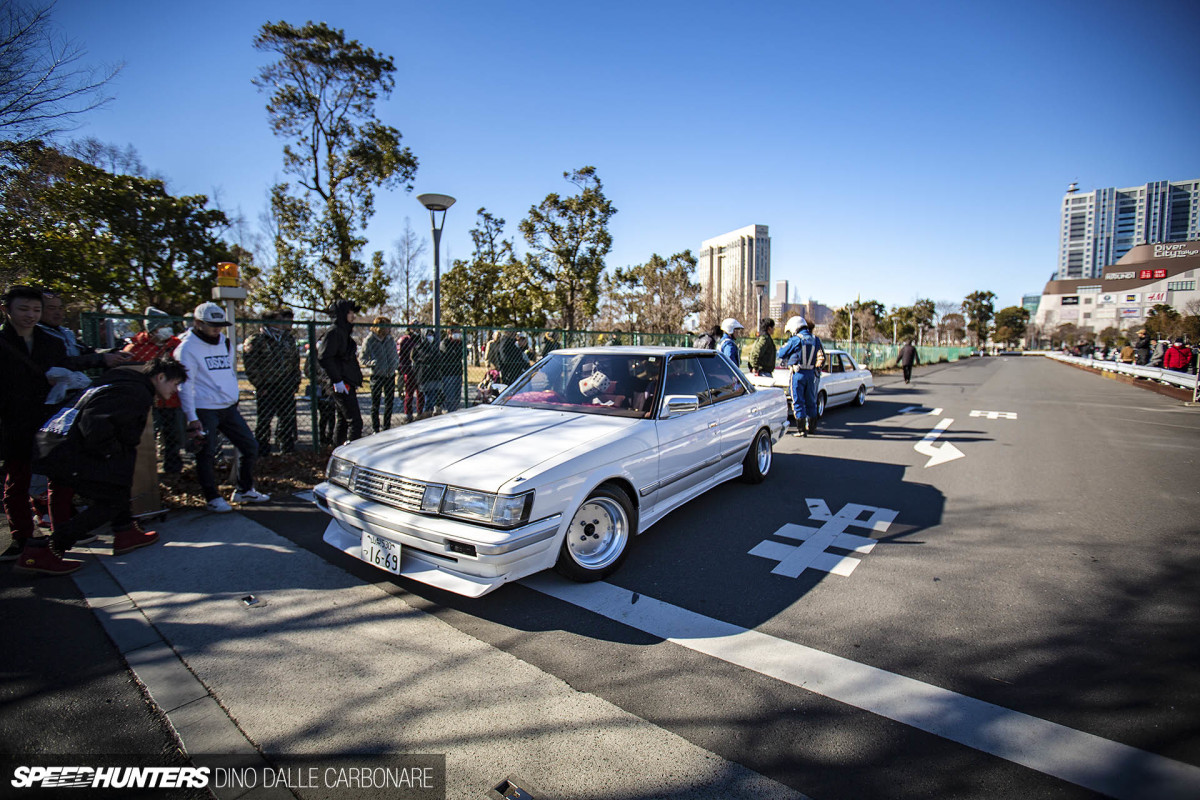 They did however get a little busy when these two cars attempted to make their way out. Whistles were blown with aggression and the two drivers were asked to pull over to one side.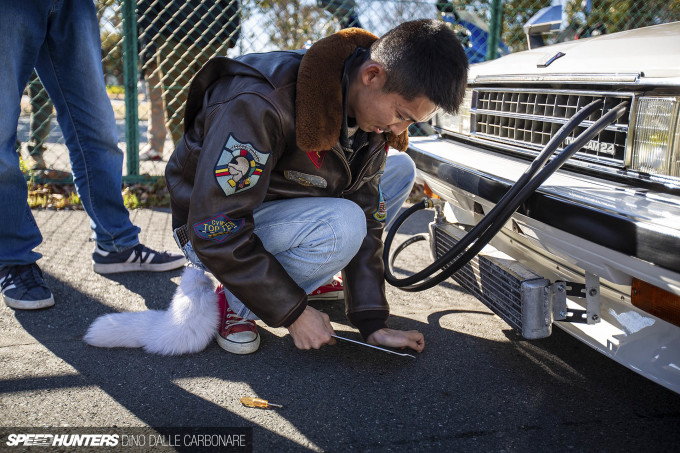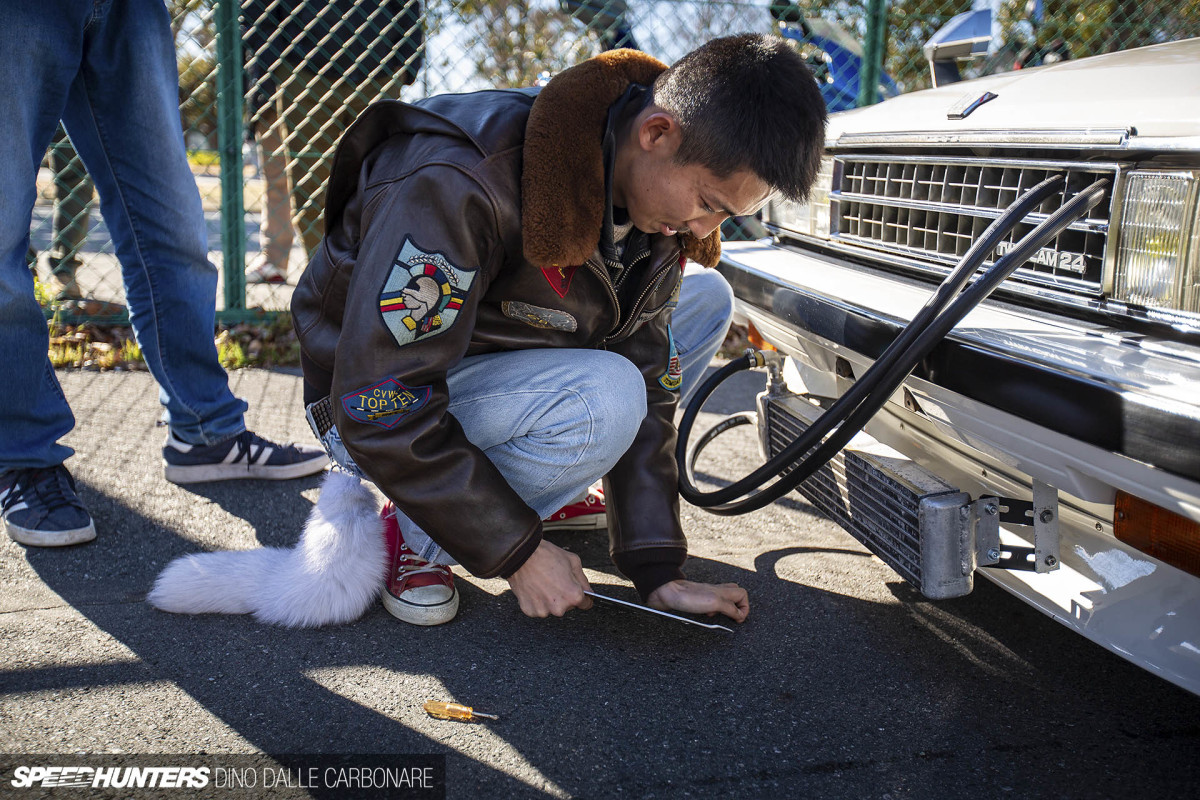 The problem? There were no front plates on the lead car, and the plate on the Corona behind it was bent behind the front-mounted oil cooler. The owner had to bend it back straight and attempt to refit it.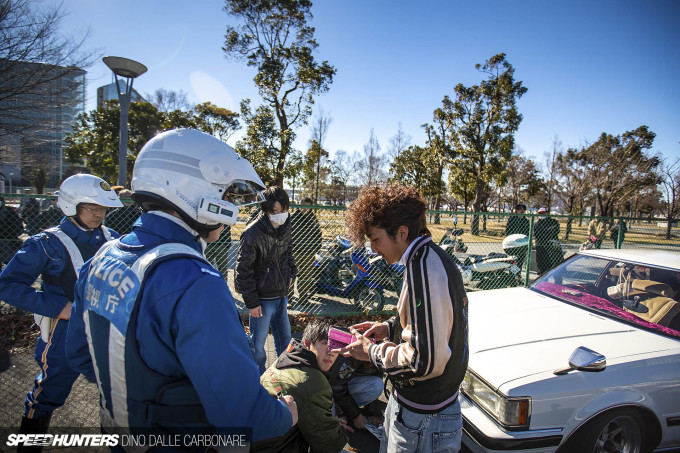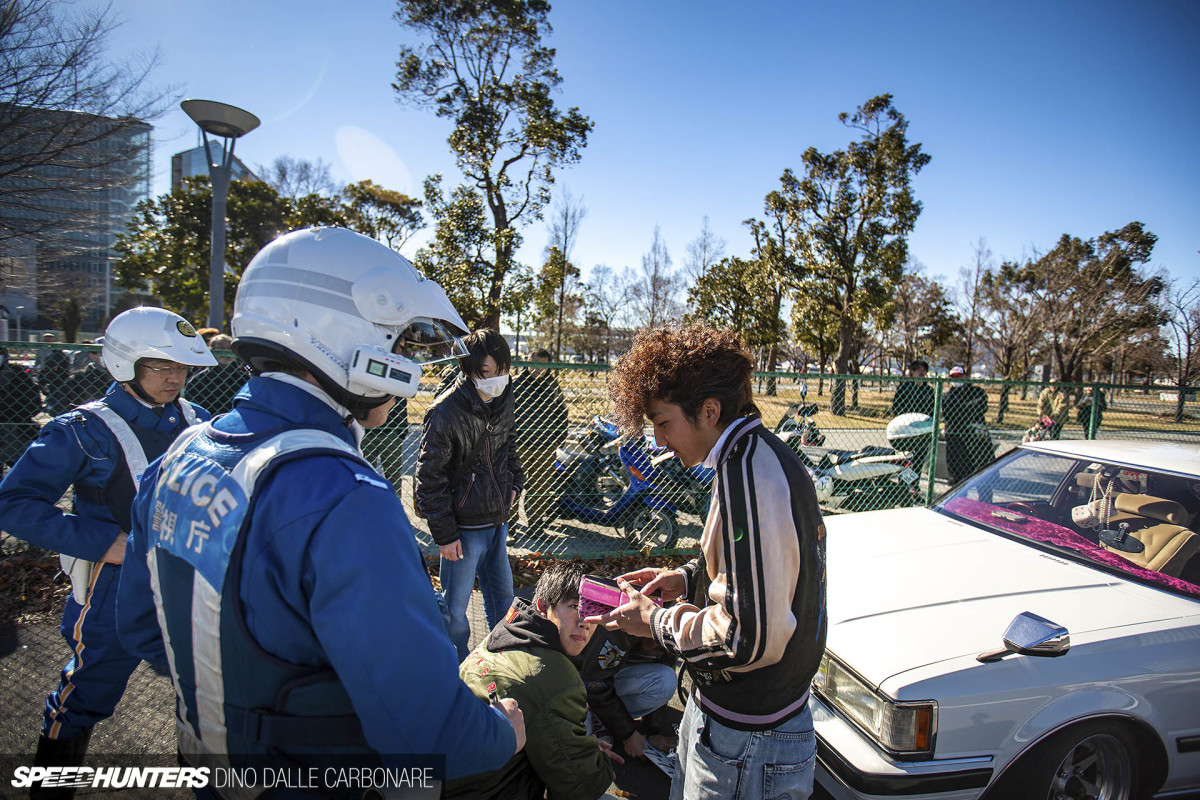 Everyone's licenses were throughly checked, admittedly done in a pretty polite way as Japanese police are known to do. There's no arrogance or overuse of power here, that's for sure.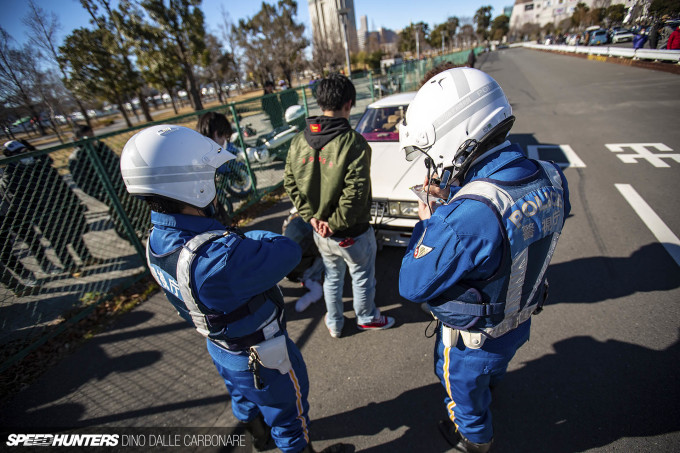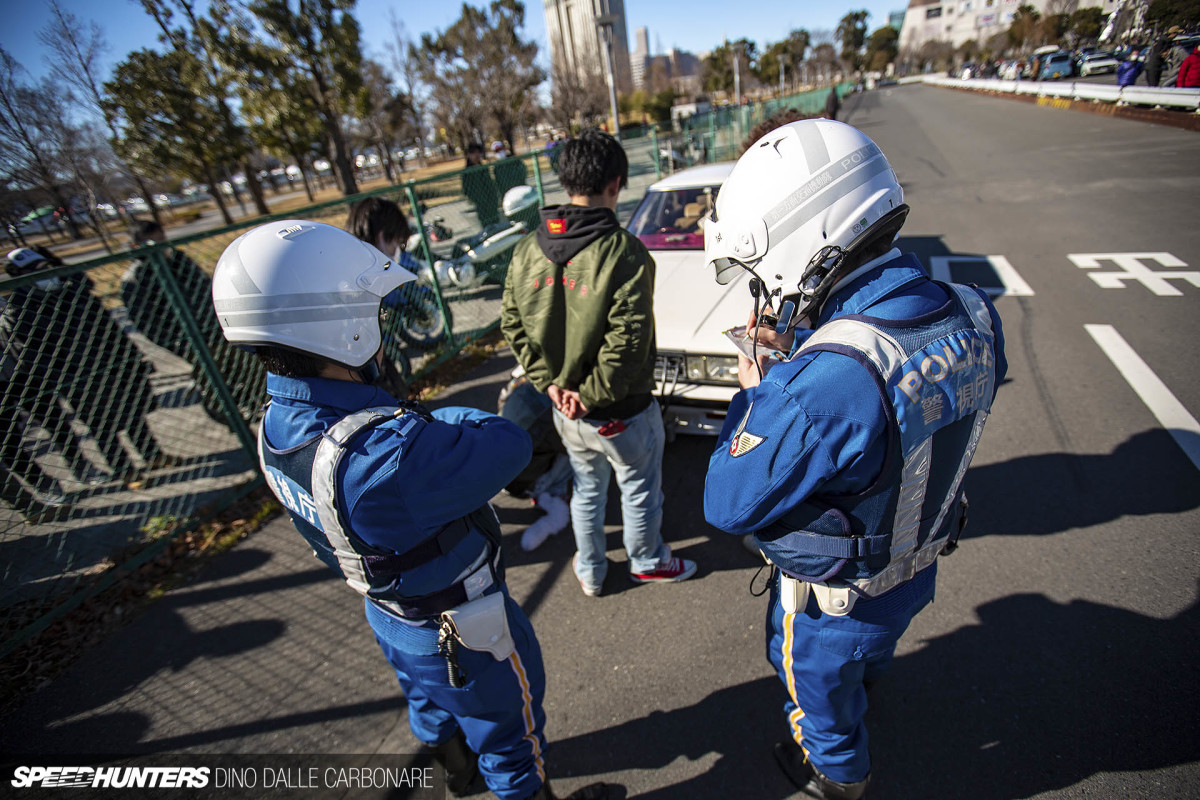 The infringements were quickly taken care of and both cars were back on their way.
In The Hunt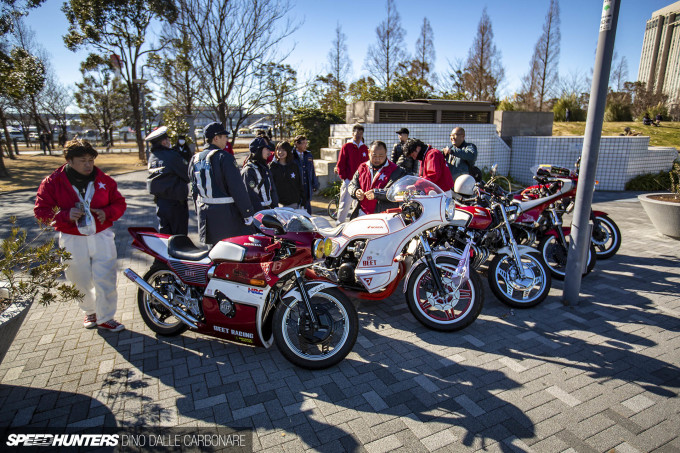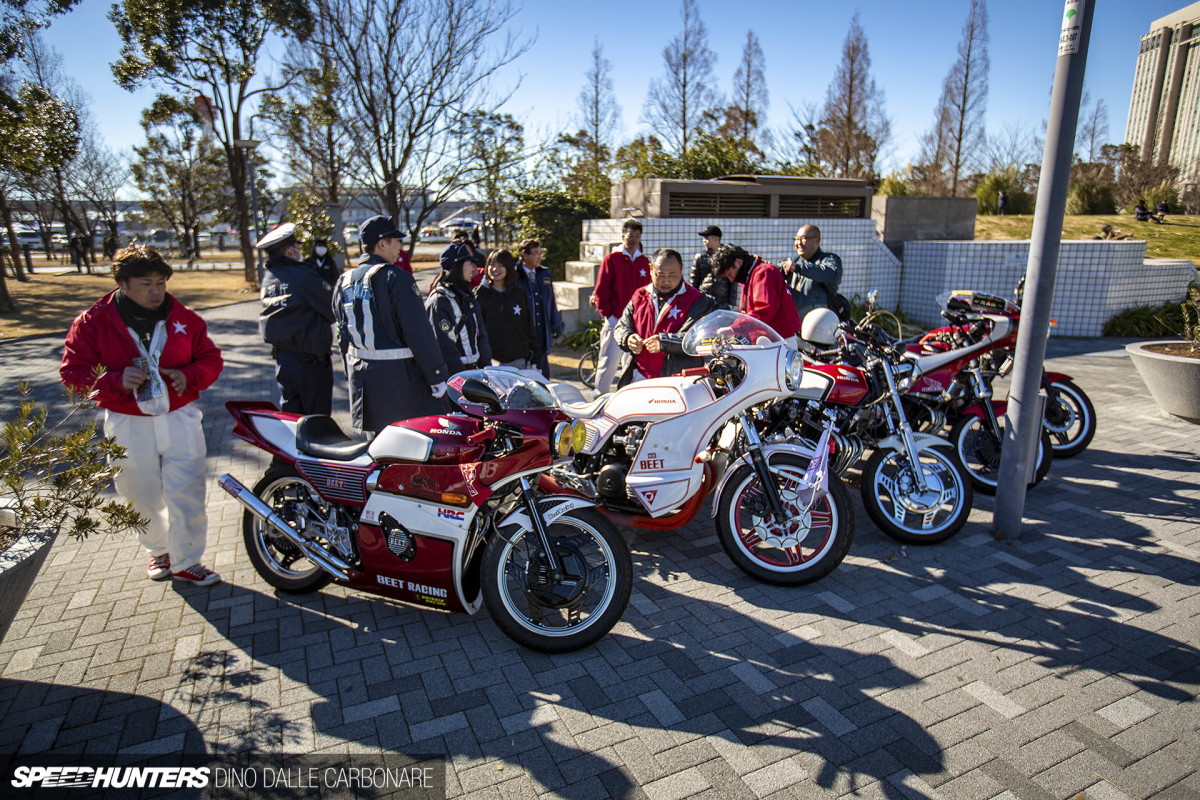 JCCA isn't just about cars. There's always a cool bike presence to check out, much like this little gathering that was happening in the park next to the venue.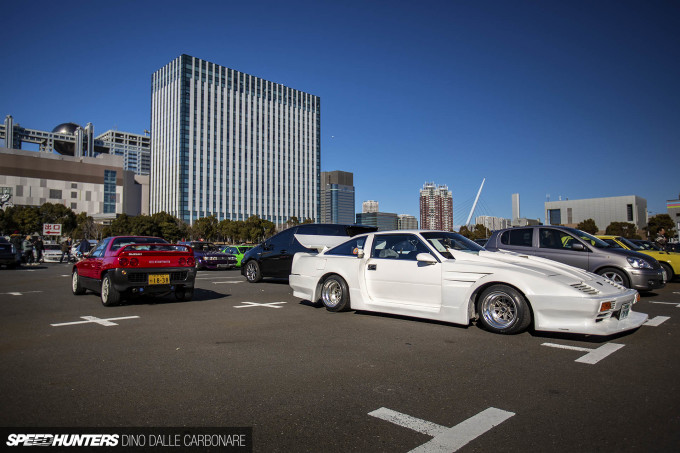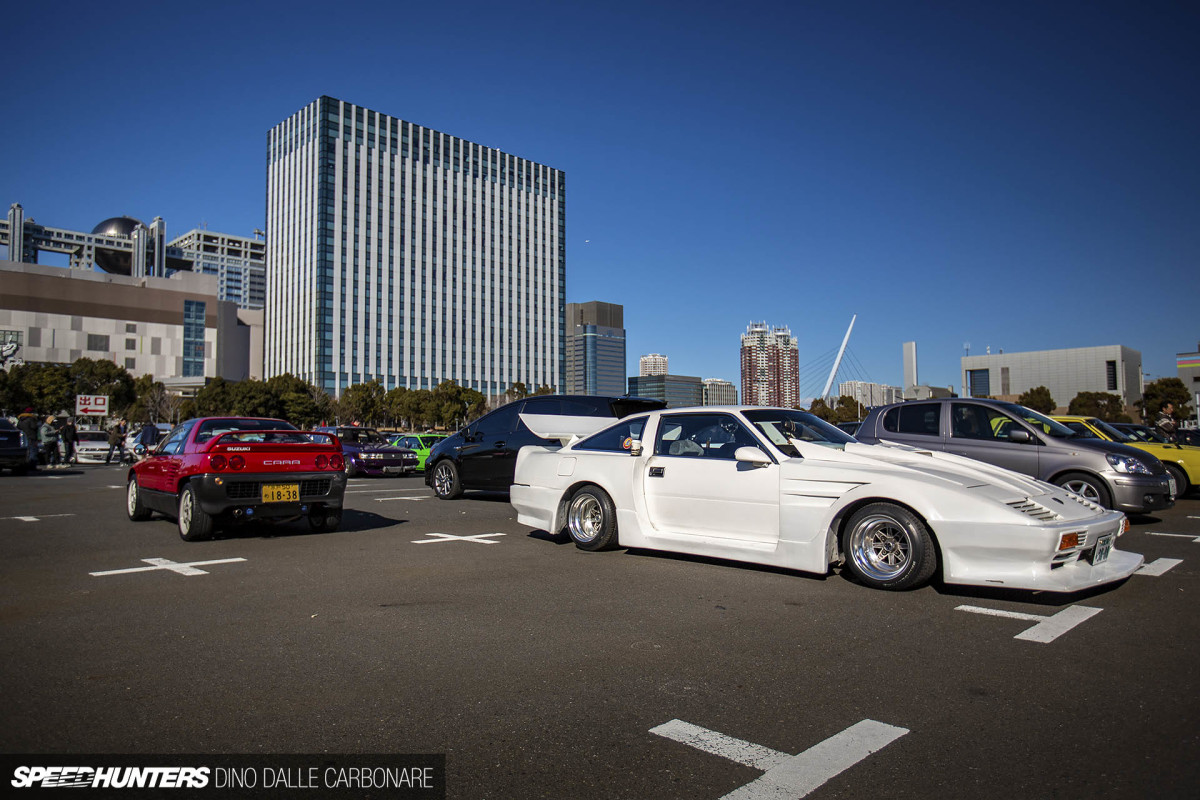 On to the parking lot itself…
It might have been late in the day, but the place was still buzzing with some pretty amazing cars to be seen, like this wild bosozoku Z31 Fairlady.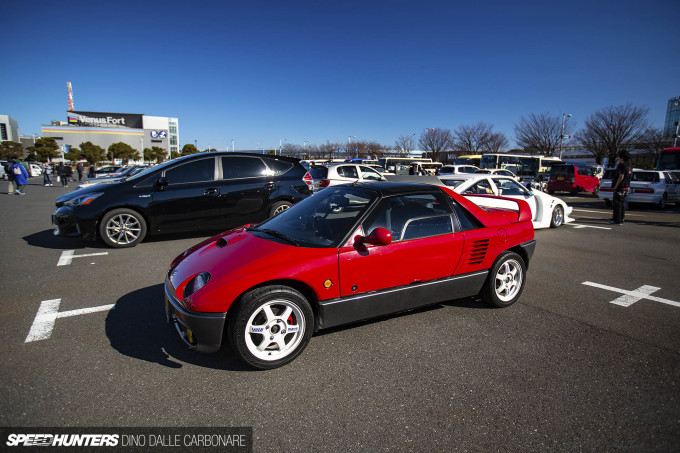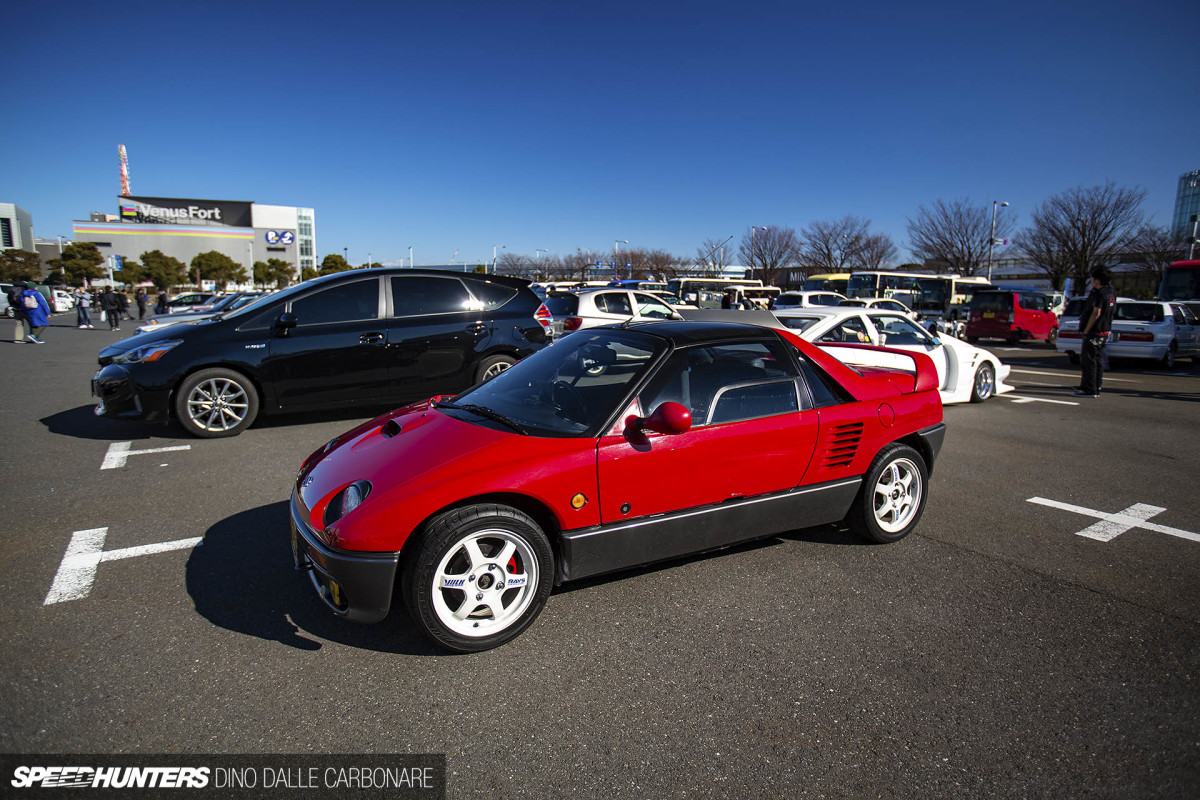 And of course the little Autozam AZ-1 in the back there. This is possibly the king of kei sports cars from the early '90s, simply because it had oh-so-cool gullwing doors.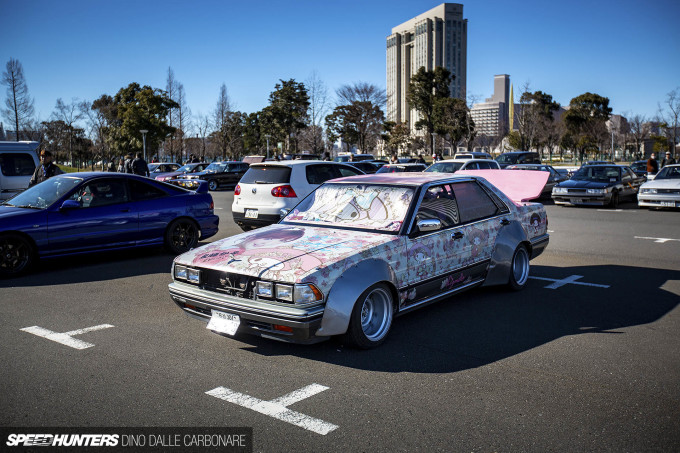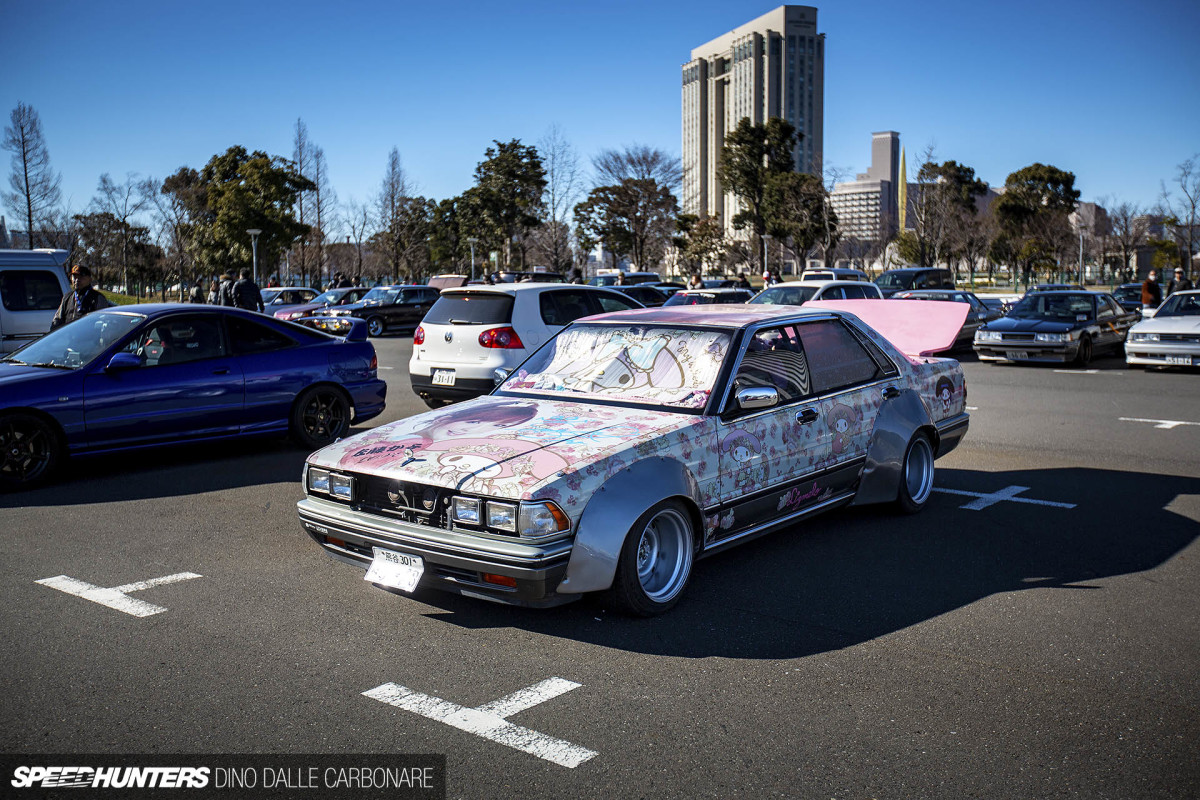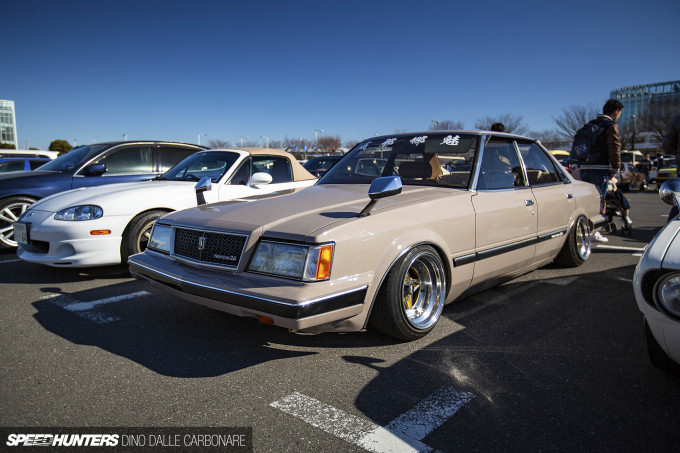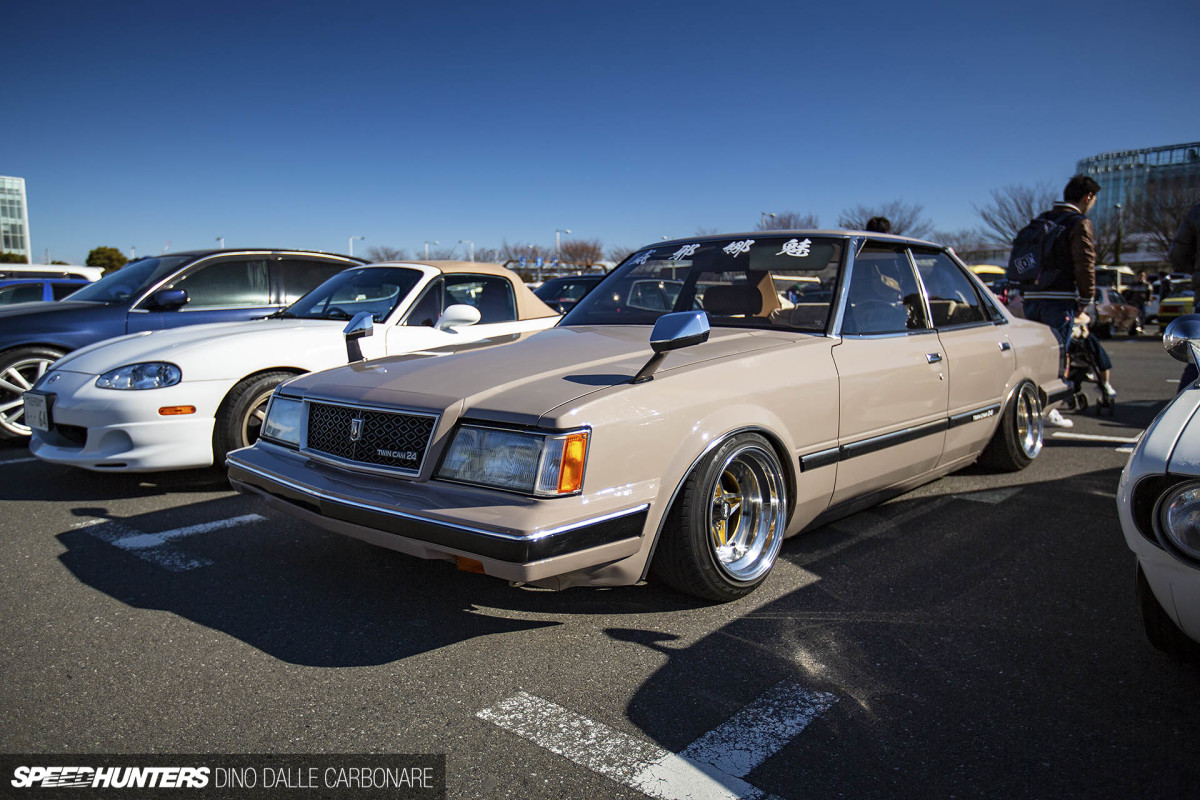 It can be pretty hard trying to navigate an area filled up with so much awesomeness. Where do you point the camera first? Which cars should you check out in detail?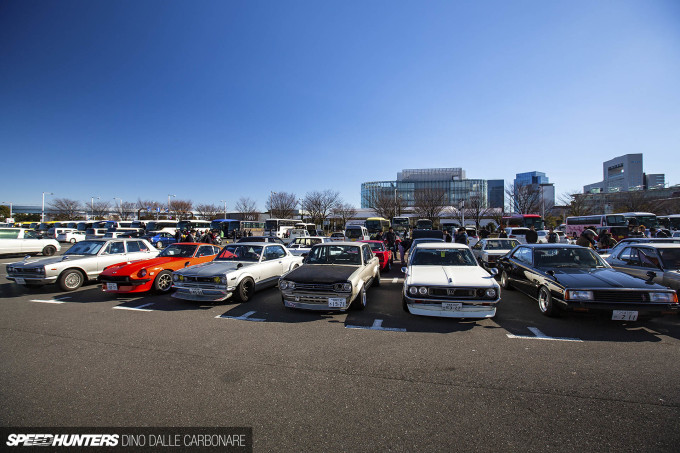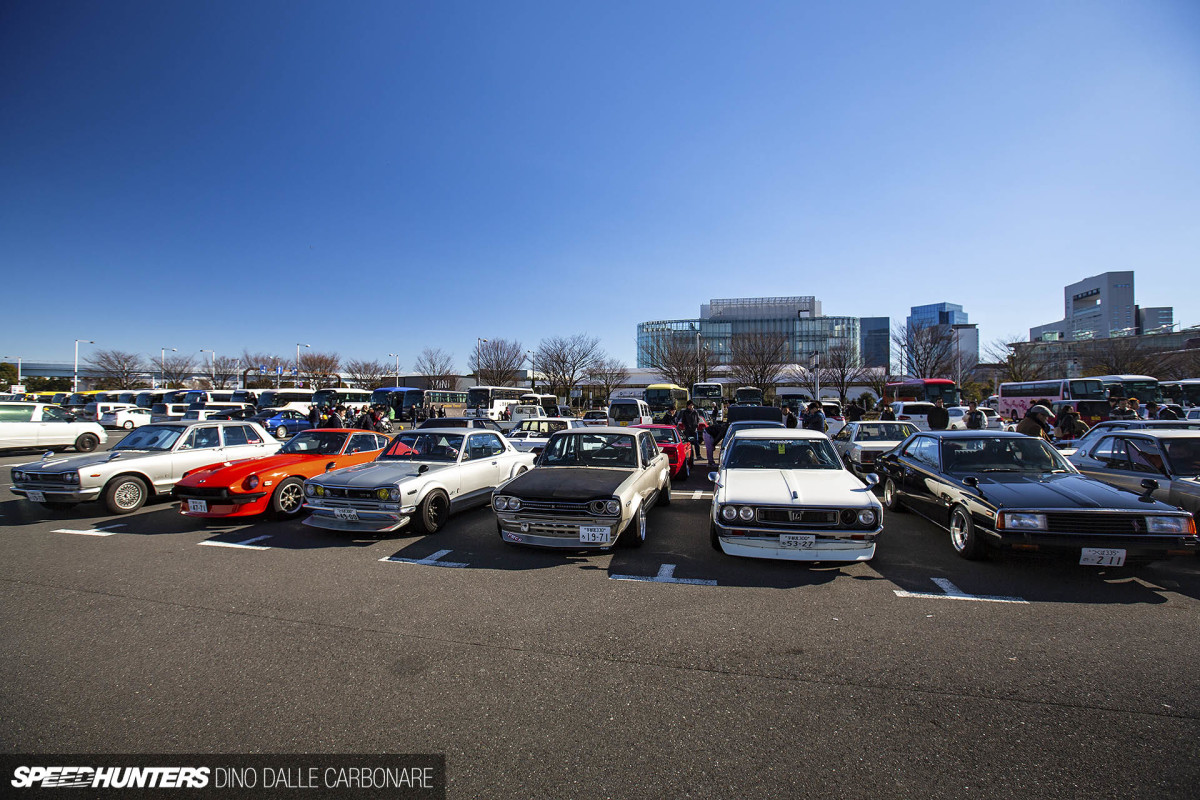 This is what the stuff of dreams is made of: Japan's best known classics presented in a variety of tastes and favours, and all there to be enjoyed.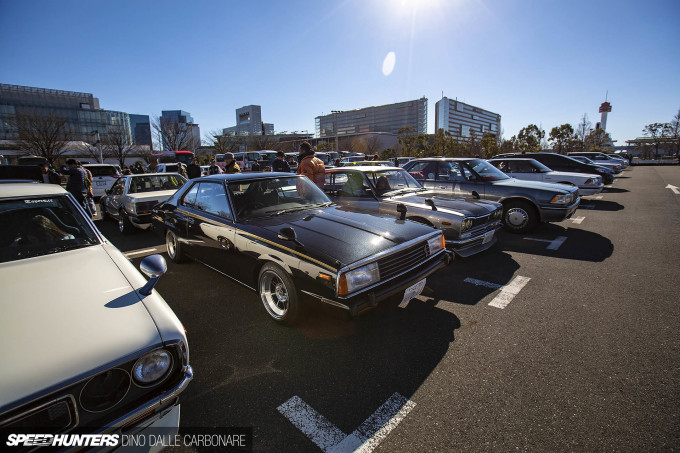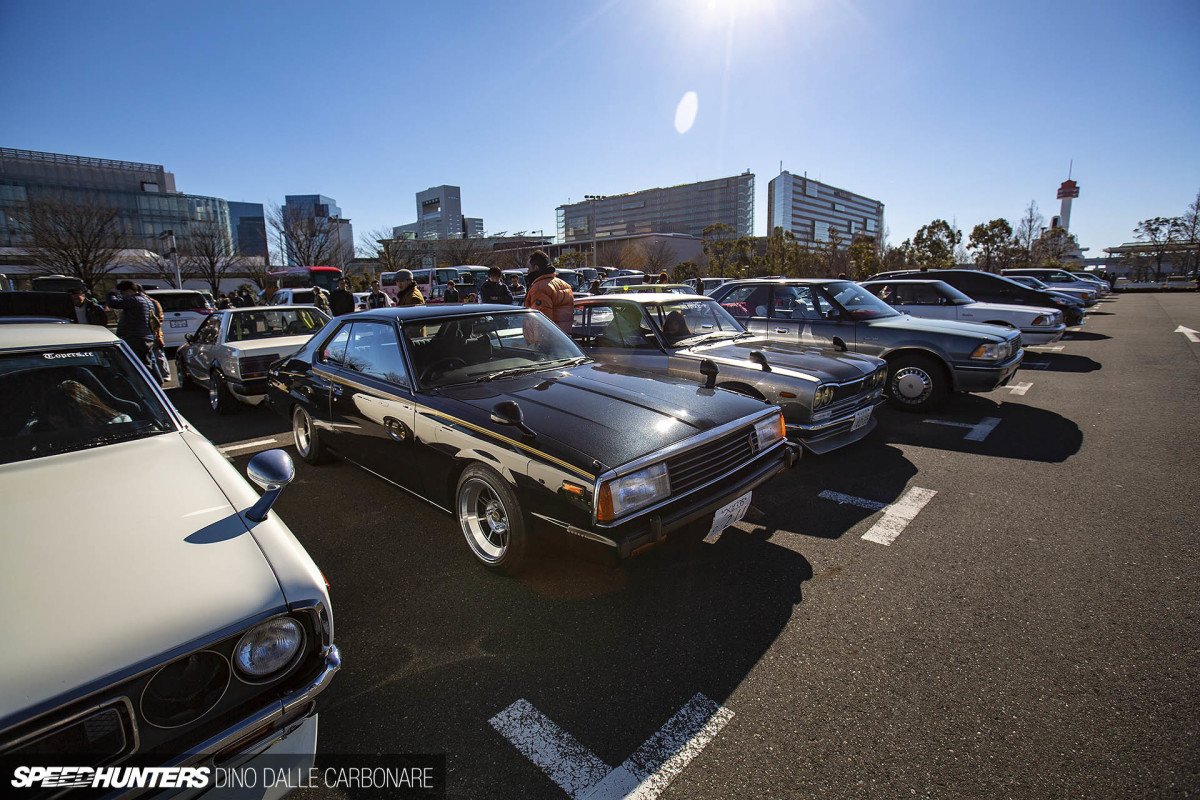 Is this really what Japan wants to ignore and try its best to make disappear? This is a legacy of the country's automotive history and a visually beautifully example of how people express themselves via the various styles out there. It should be protected and allowed to flourish.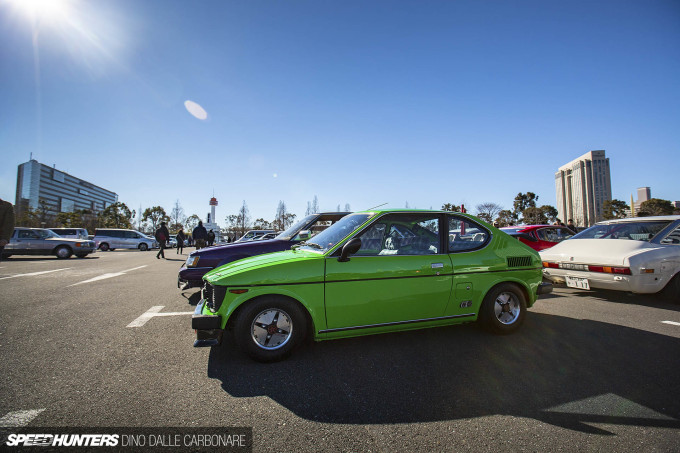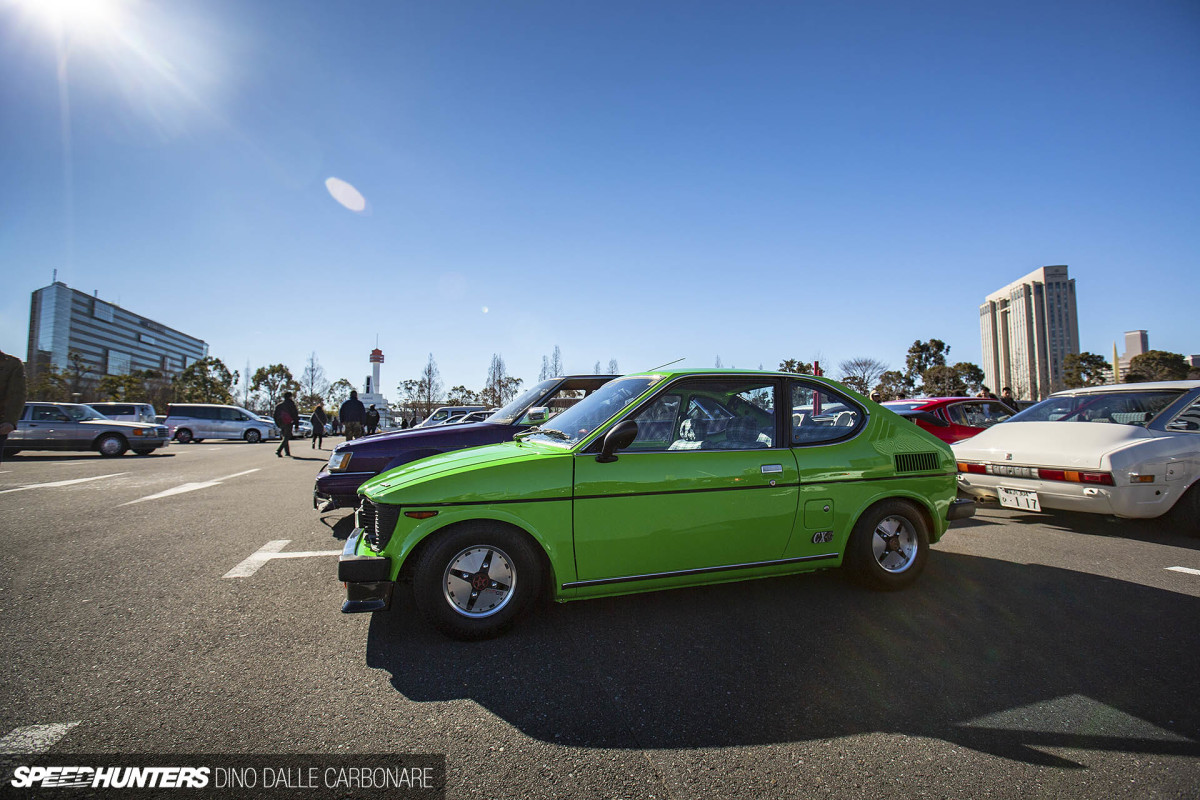 This diminutive Suzuki Cervo rocked a set of Impul Hoshino Racing G5s like nothing I've seen before. Much like today, tiny kei cars have always oozed character; they are cars that manufacturers take more of a gamble on when it comes to design. Most of the time it's weird, but that's possibly because it takes years – if not decades – to mature.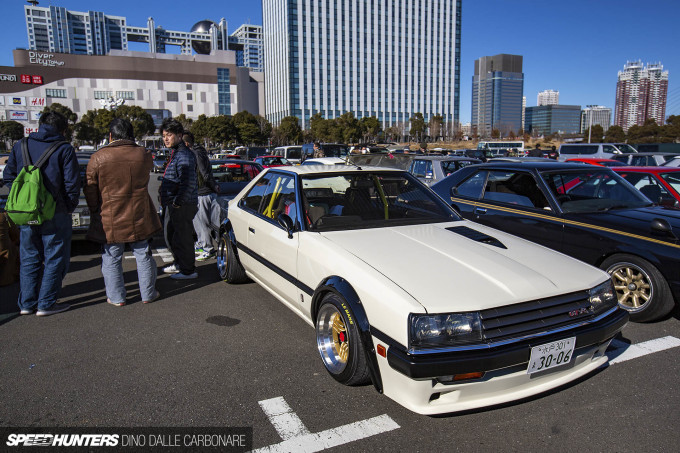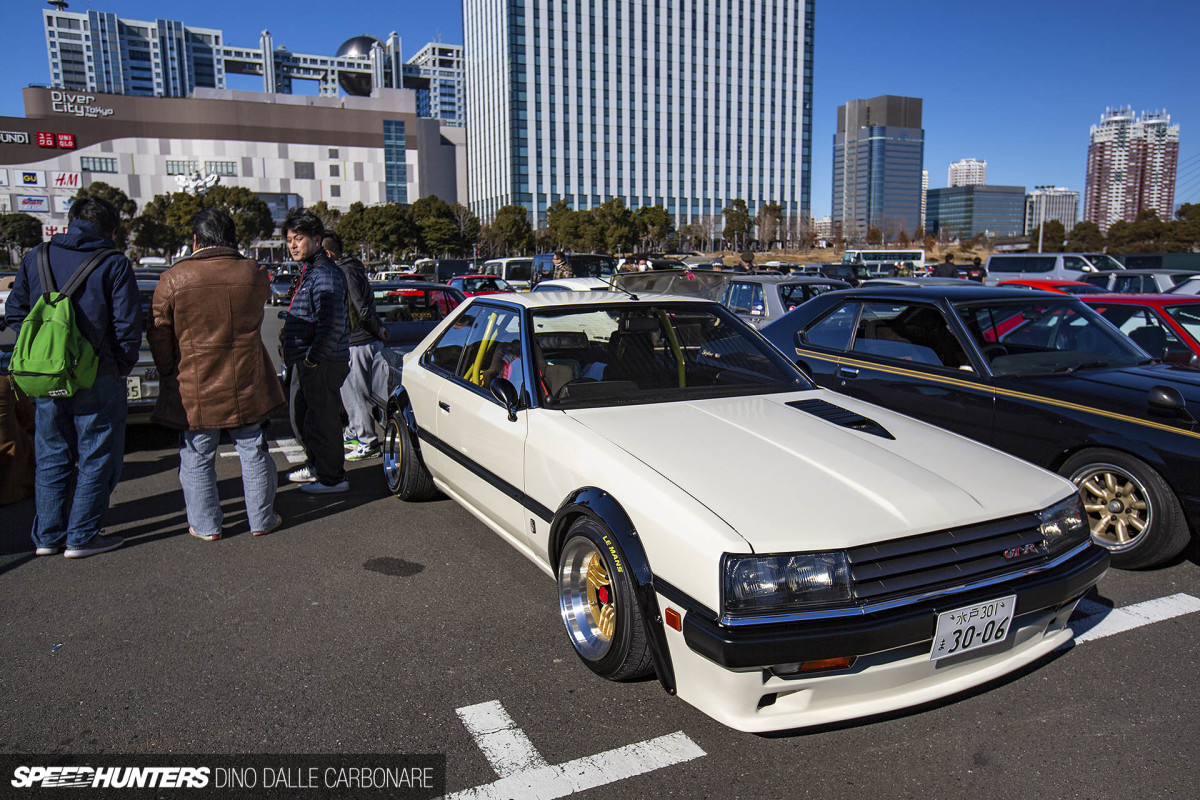 My pick of the bunch was this DR30 on Shadow Spoke rims, one of the cleanest executions I've seen. Spot on stance, subtle overfenders, Vitaloni mirrors, and a little bit of bosozoku style on the inside with a yellow half cage.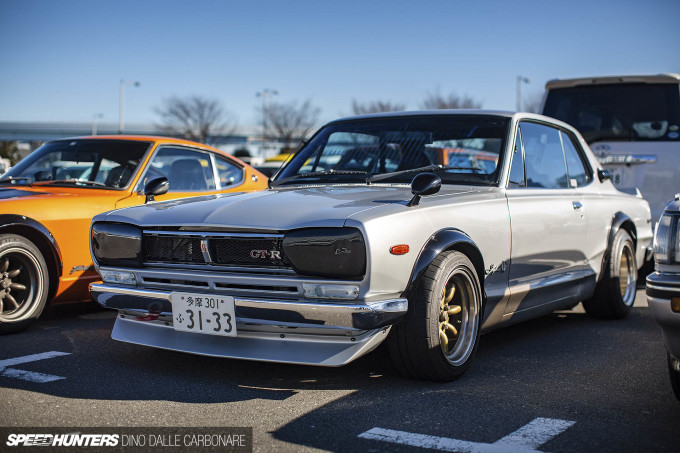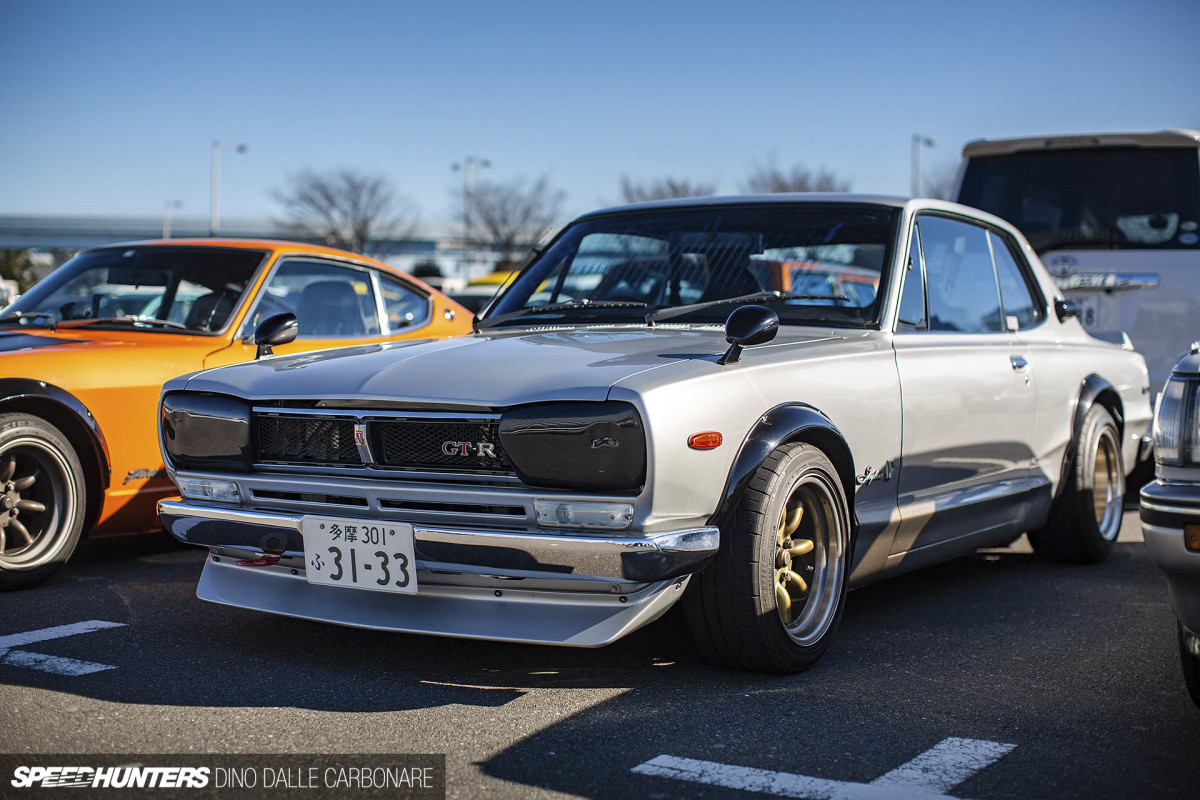 Then again, it could have been this Hakosuka on Watanabes. It really is impossible to choose…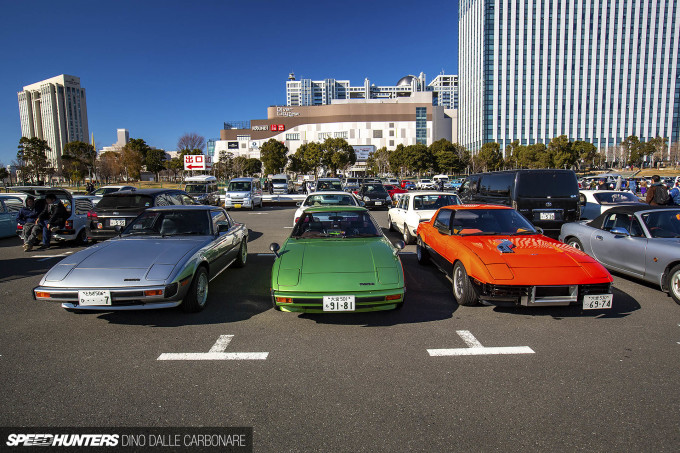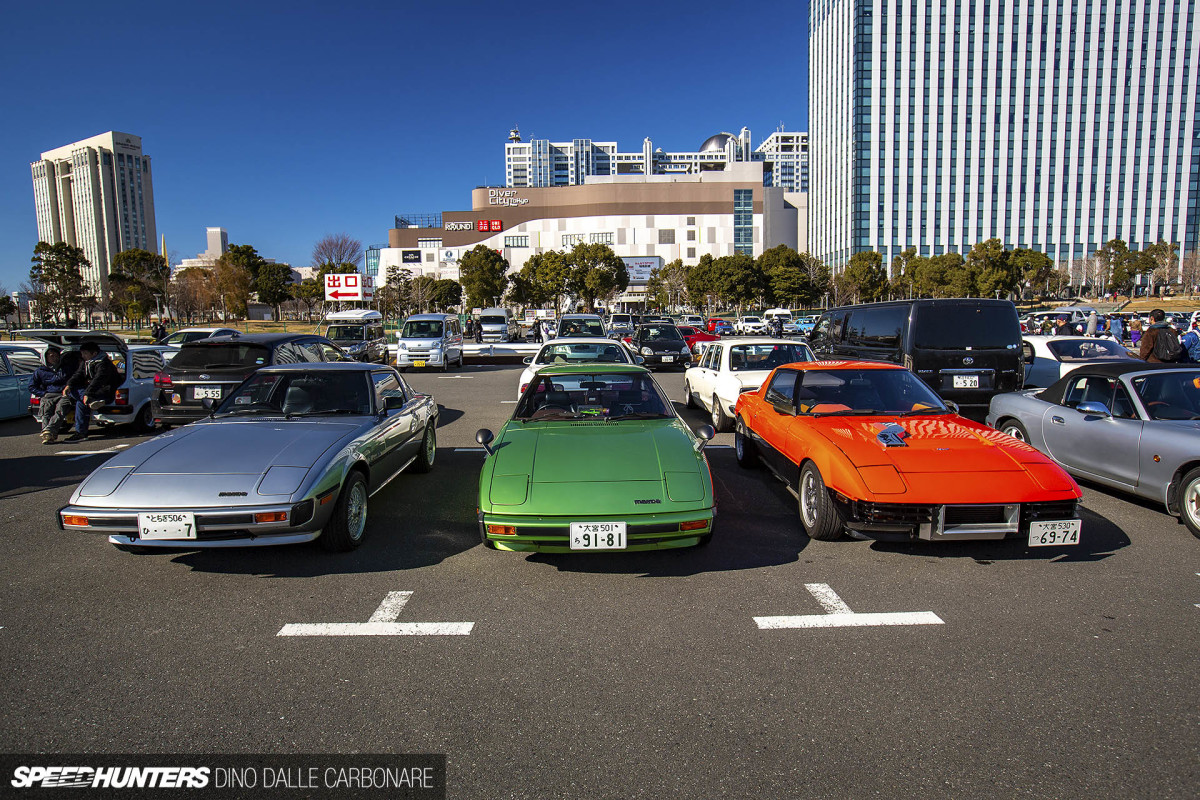 The rotaries were well represented with this trio of SA22s.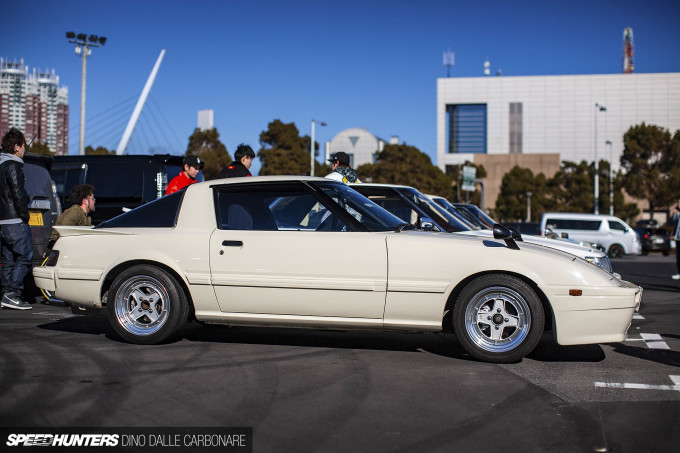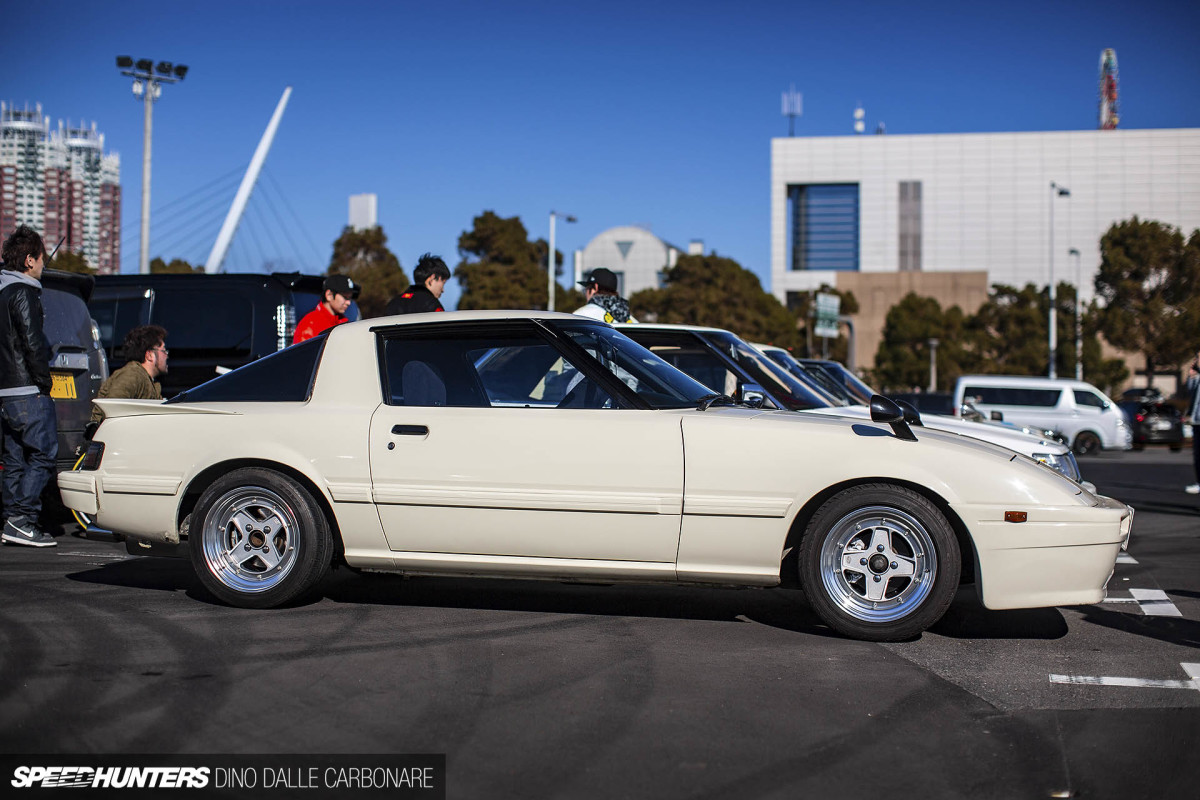 And another beauty I spotted later on.
Everywhere you looked there was so much history. Check out that perfectly maintained Honda City Turbo, and the silver Bellett from a time when Isuzu used to make some seriously nice cars.
Japan's Uniqueness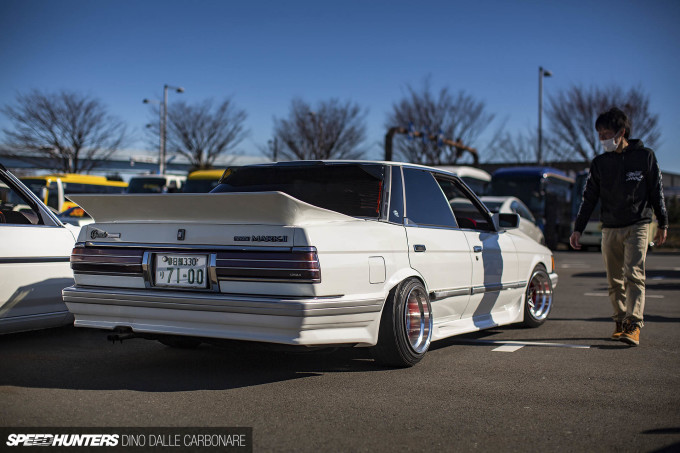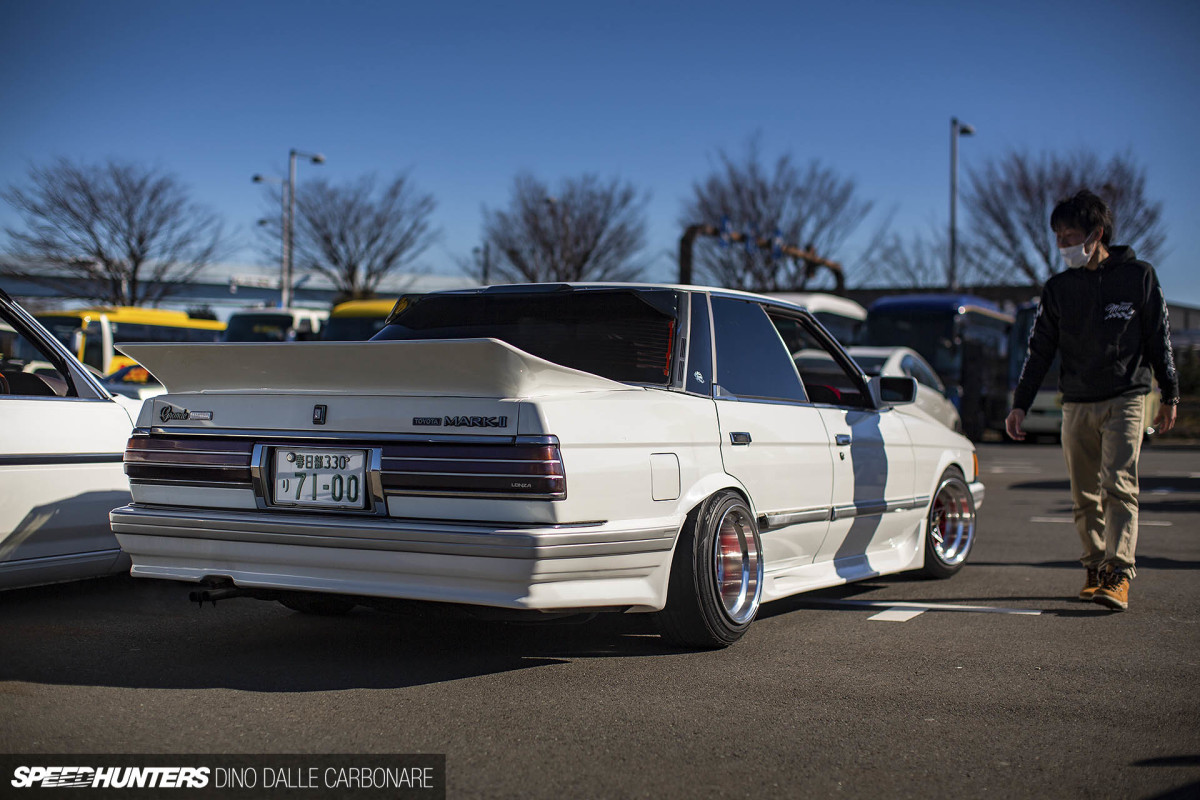 The sprinkled dose of modified stuff kept me in a constant state of surprise.
VWs anyone?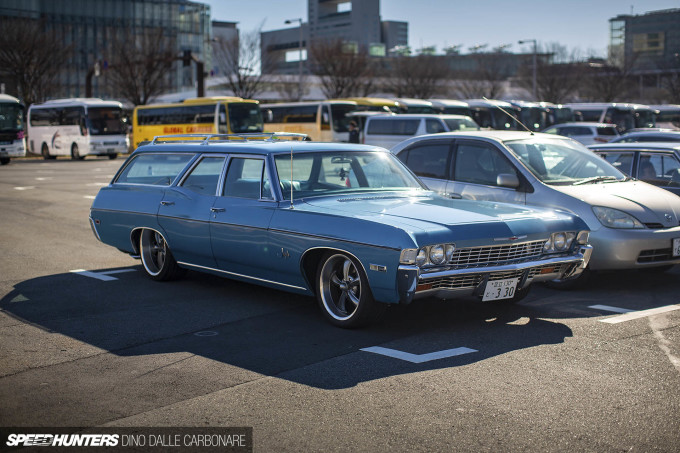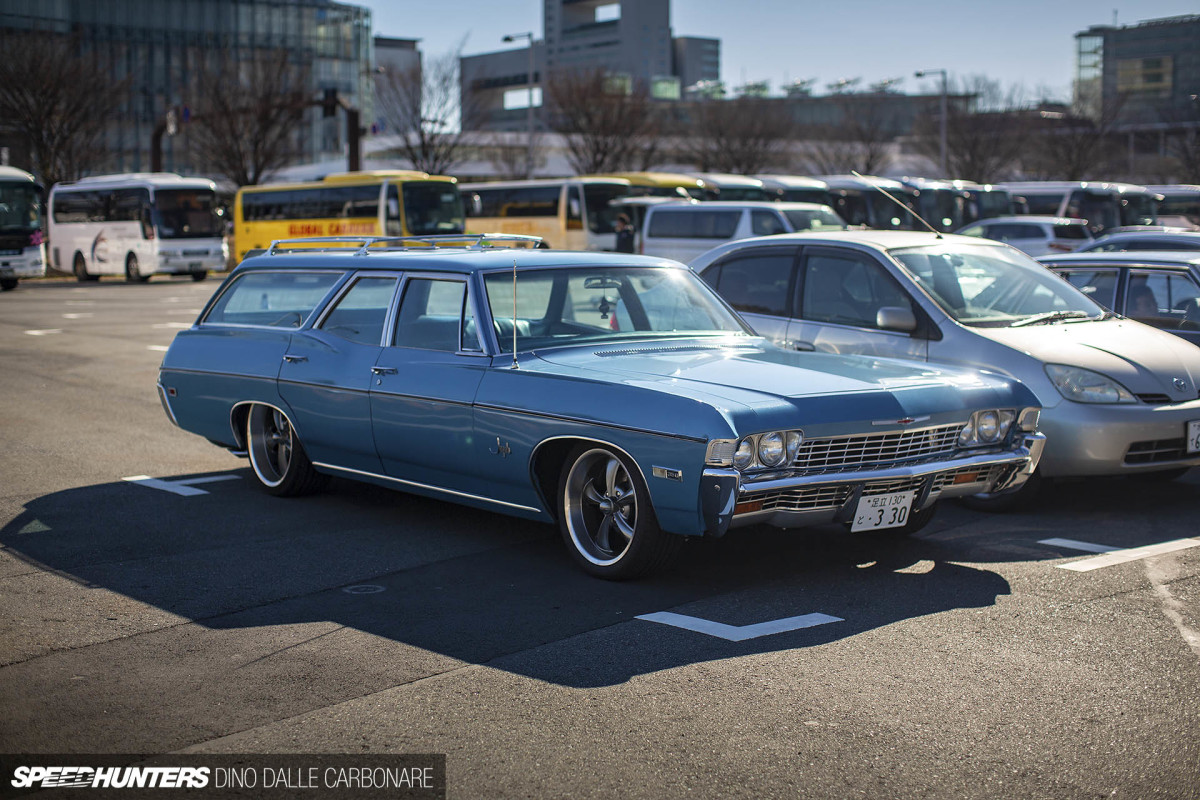 If the ton of Mooneyes events I've attended since starting with Speedhunters back in 2009 have taught me anything, it's that Impala station wagons are the coolest station wagons of all. This is one model I'd love to build up to my own spec.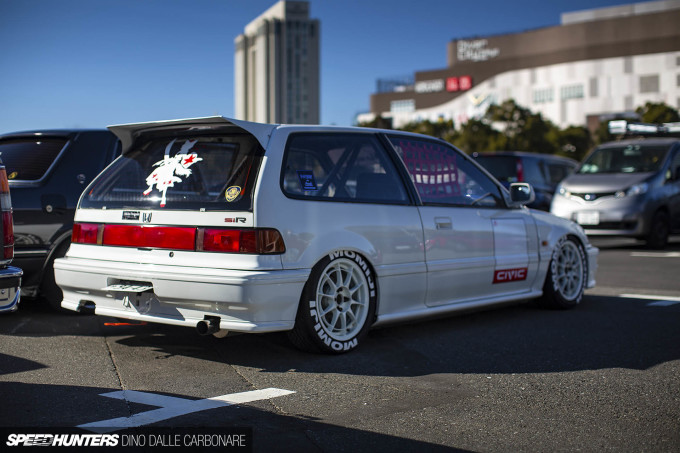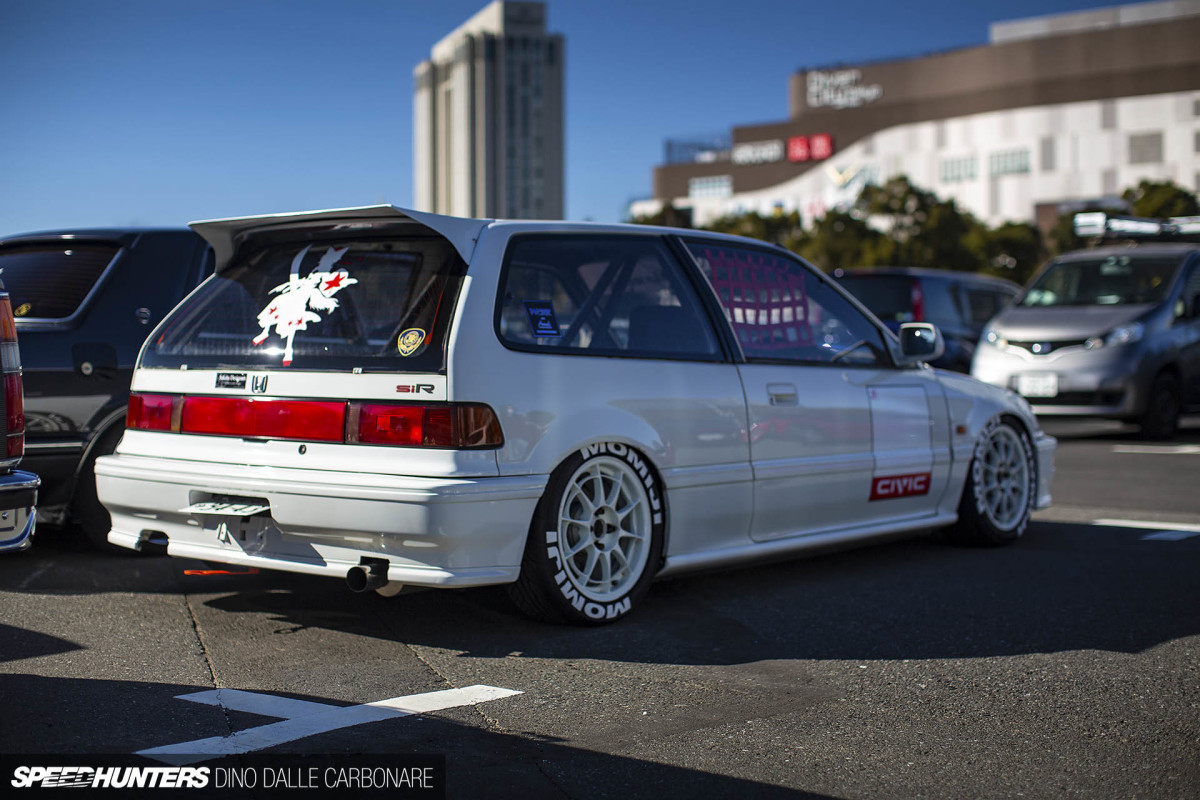 From the most American thing ever to the most Japanese thing possible – an EF9 Civic SiR ready to hit the Osaka Kanjo-sen.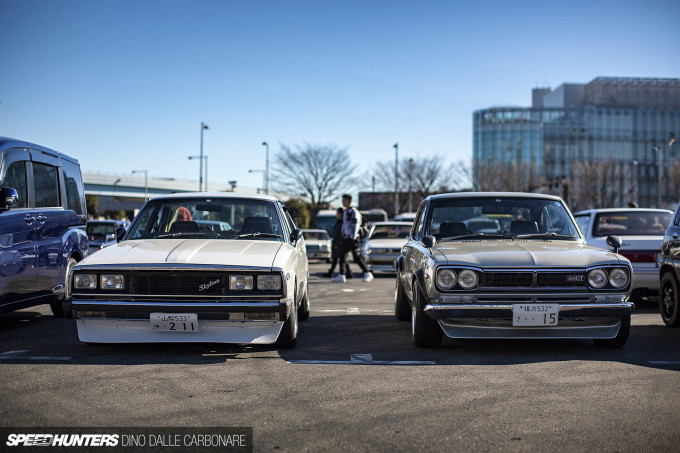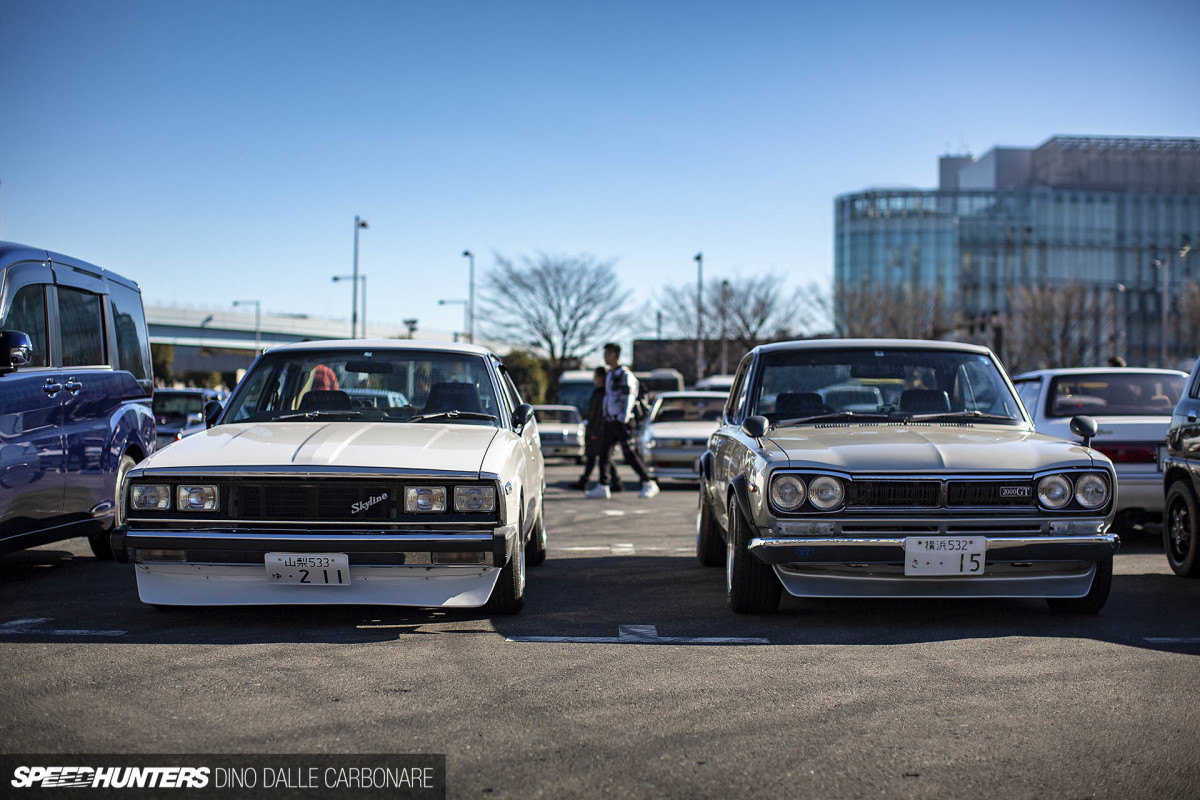 I can't say I've ever been a massive fan of the Skyline Japan, but what surprised me most about this particular example was the blue-tinted taillights. It's not the first time I've see this, but it's a curious modification to say the least.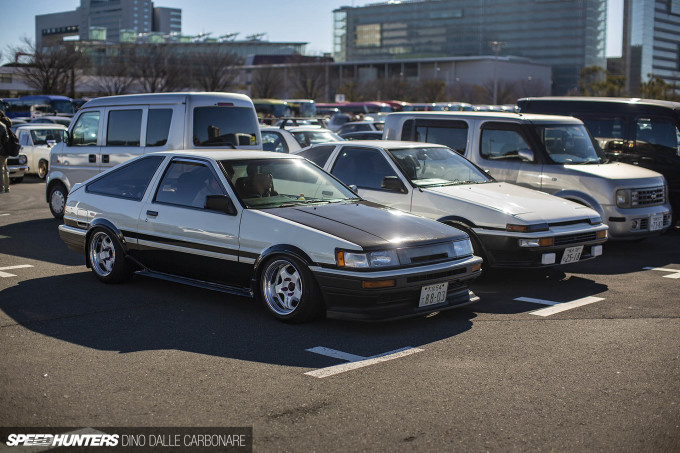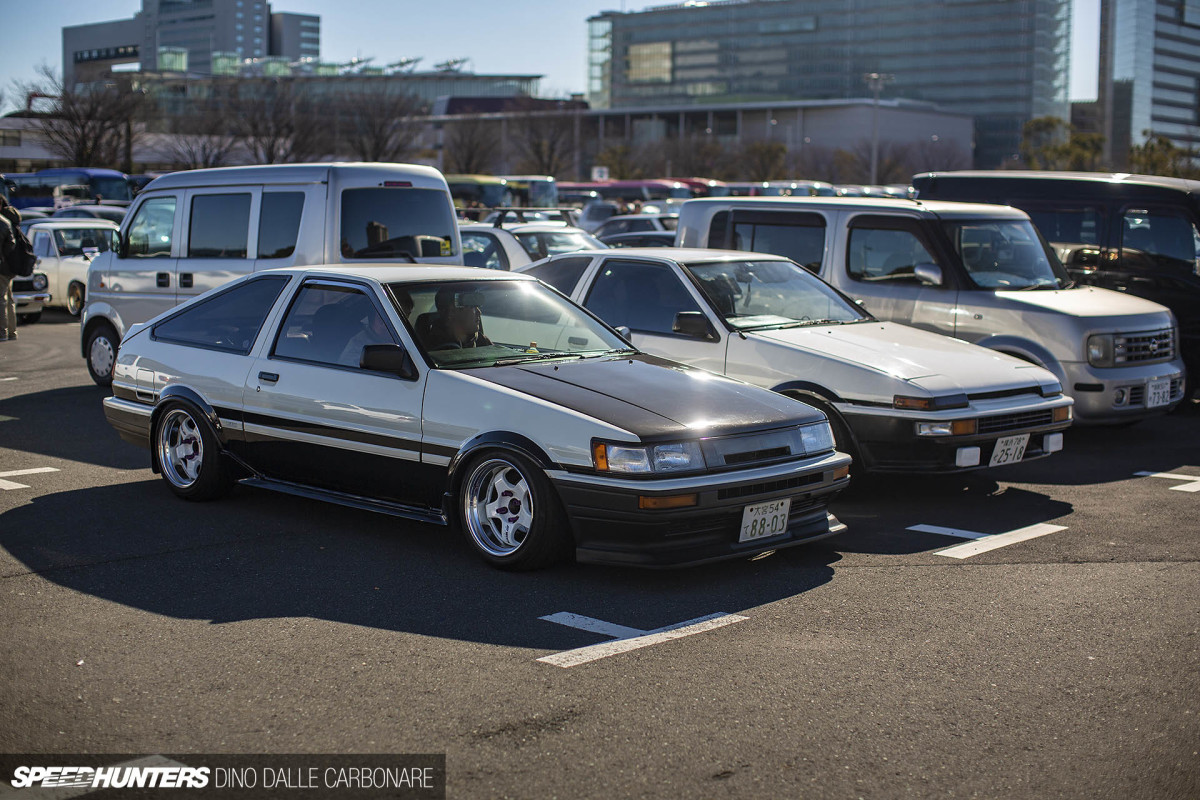 Before someone sends me a digital slap for not showing any AE86 love, here's a pair of them – one Levin and the other Trueno flavored.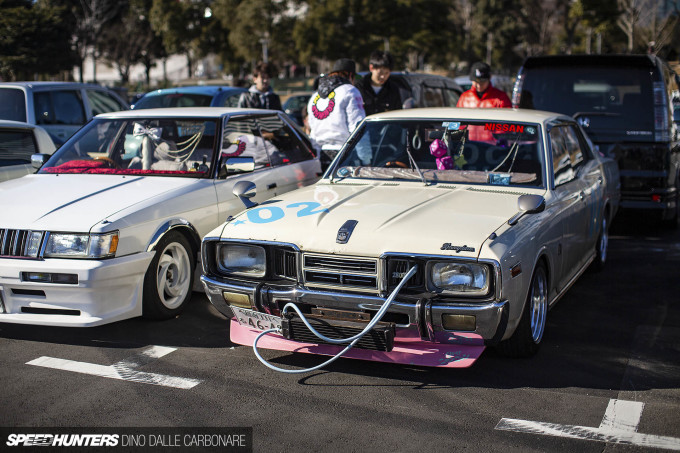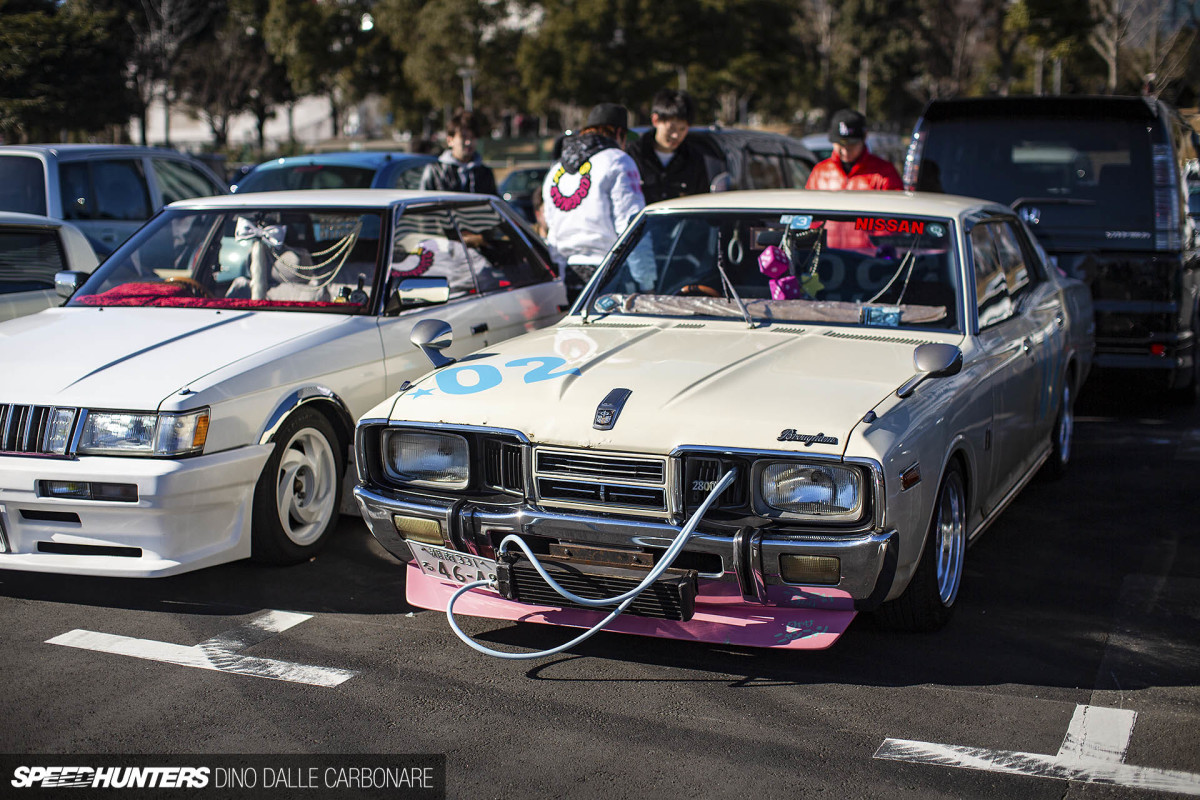 And here's a Nissan Cedric that thinks it's a race car. Matching dice and bucktooth spoiler for extra effect.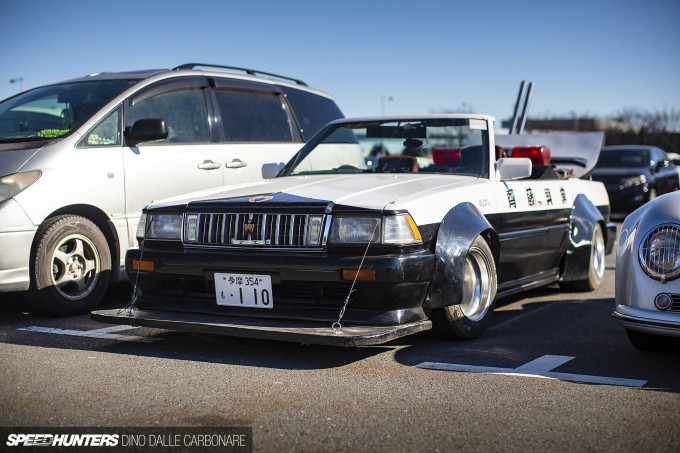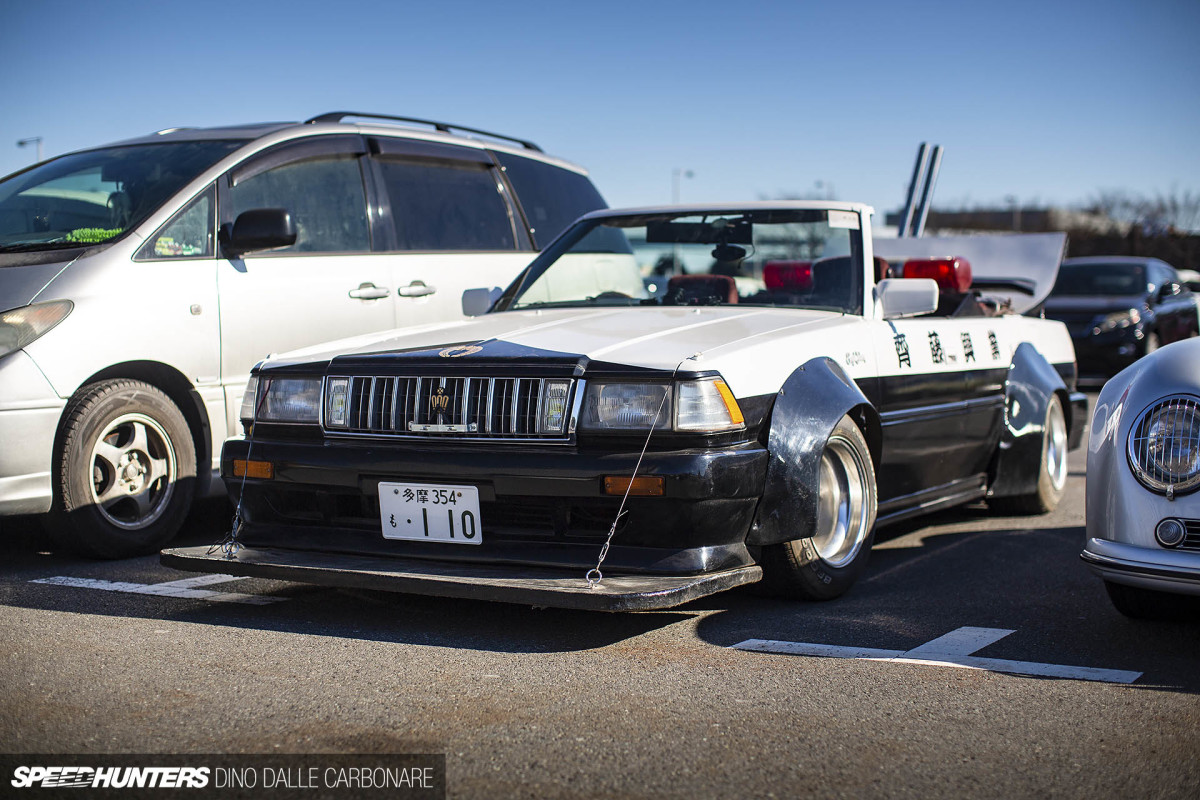 Back in the day, long before the police got so strict, this parking lot would have been filled up with many wild creations, like this roof-chopped Crown.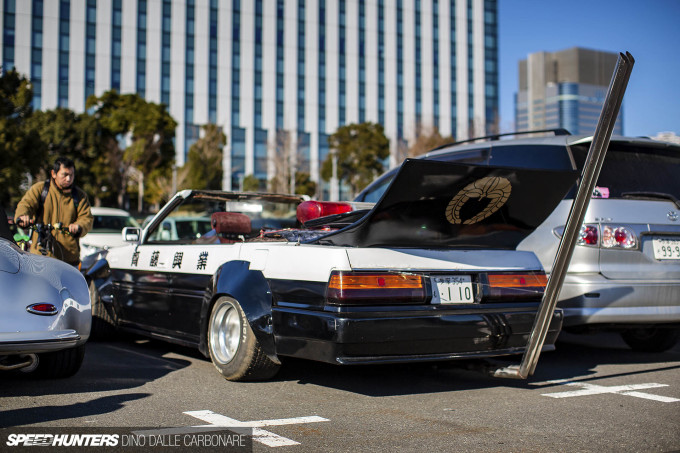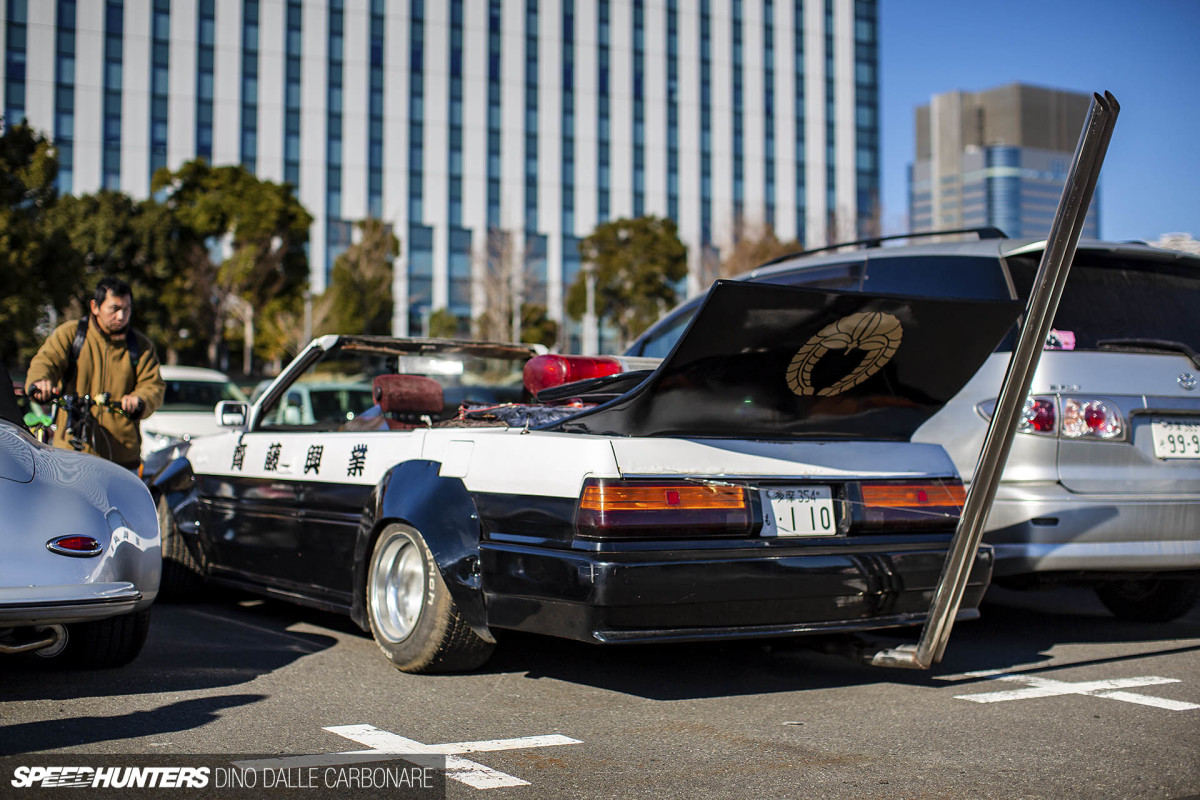 It's basically a fun way to show the police the middle finger, with red flashing lights, a massive rear spoiler, and serious looking takeyari pipes. It screams 'please pull me over, I want to create trouble!'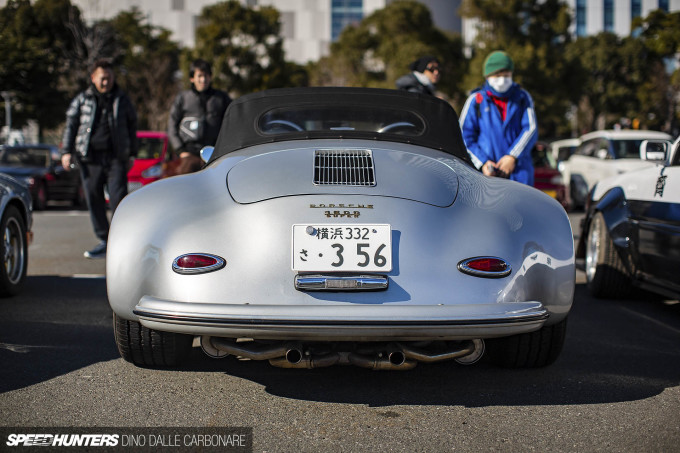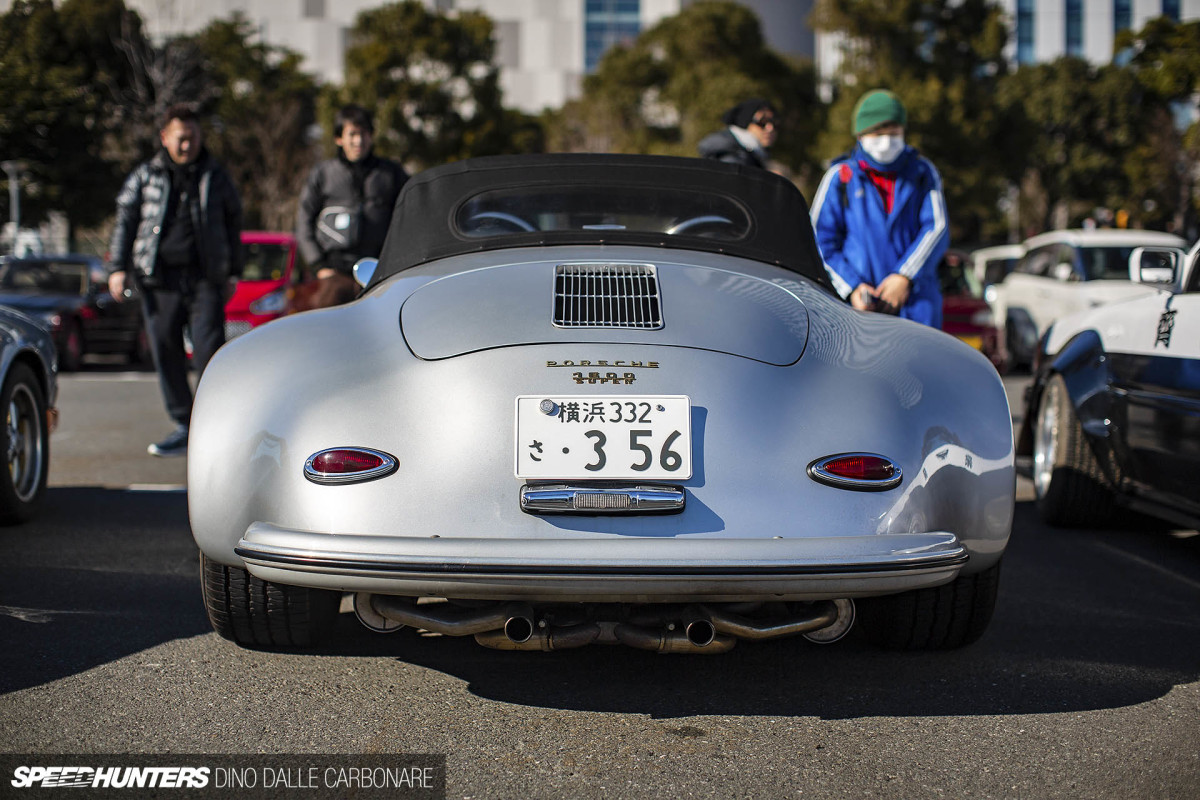 Alongside was something very different. This is not an ordinary 365 Cabrio, but a far wider, more badass interpretation of one.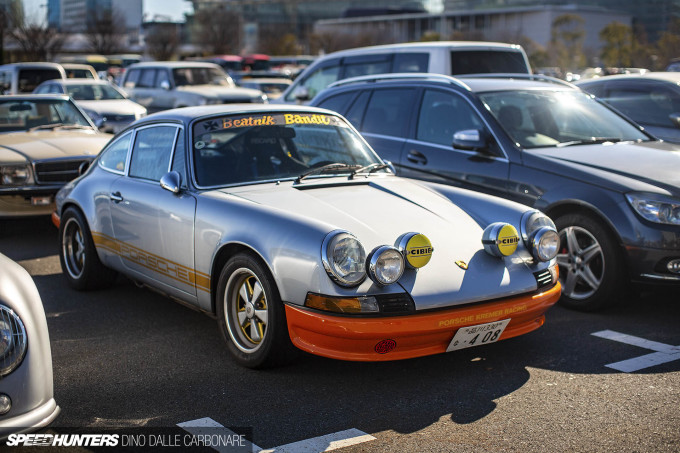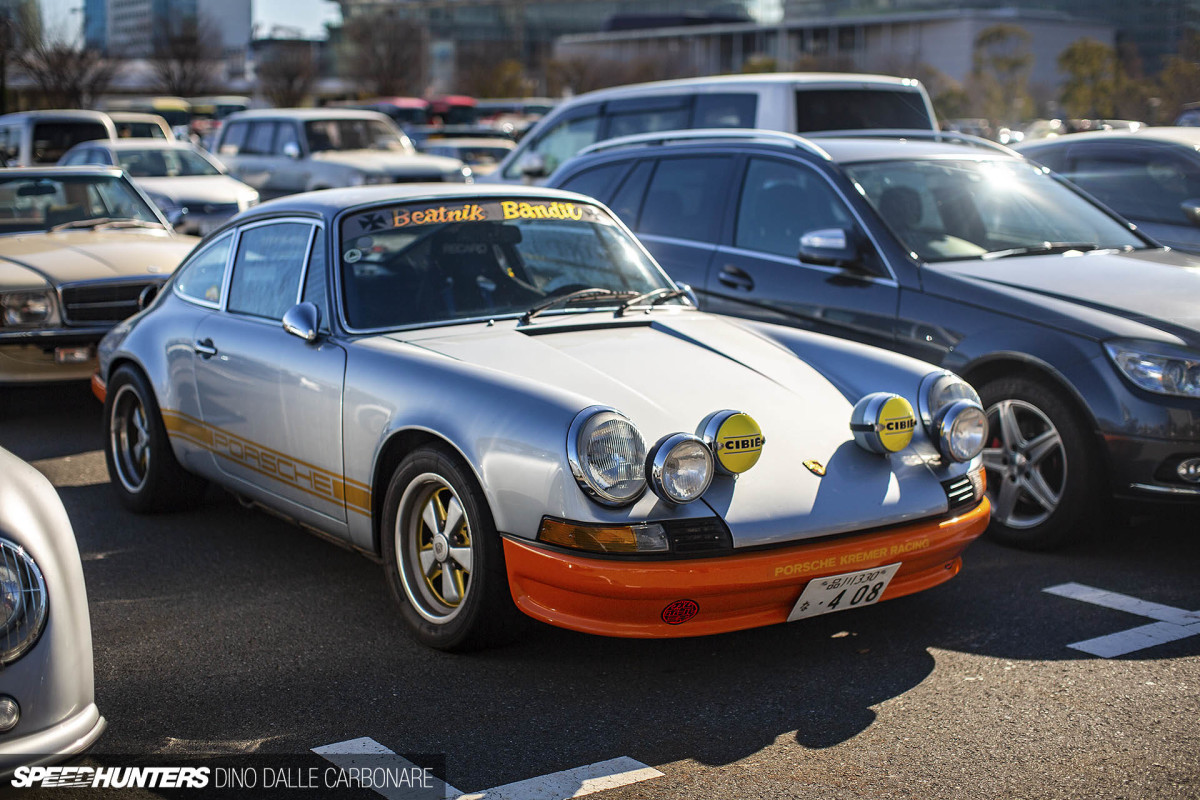 It made the 911 next to it look almost insignificant, which it wasn't of course.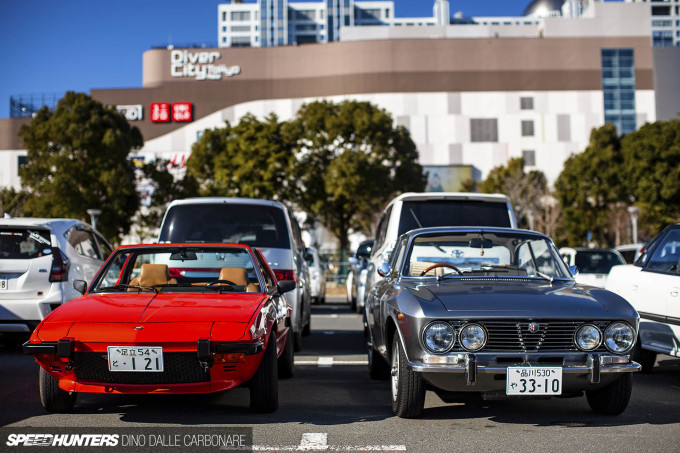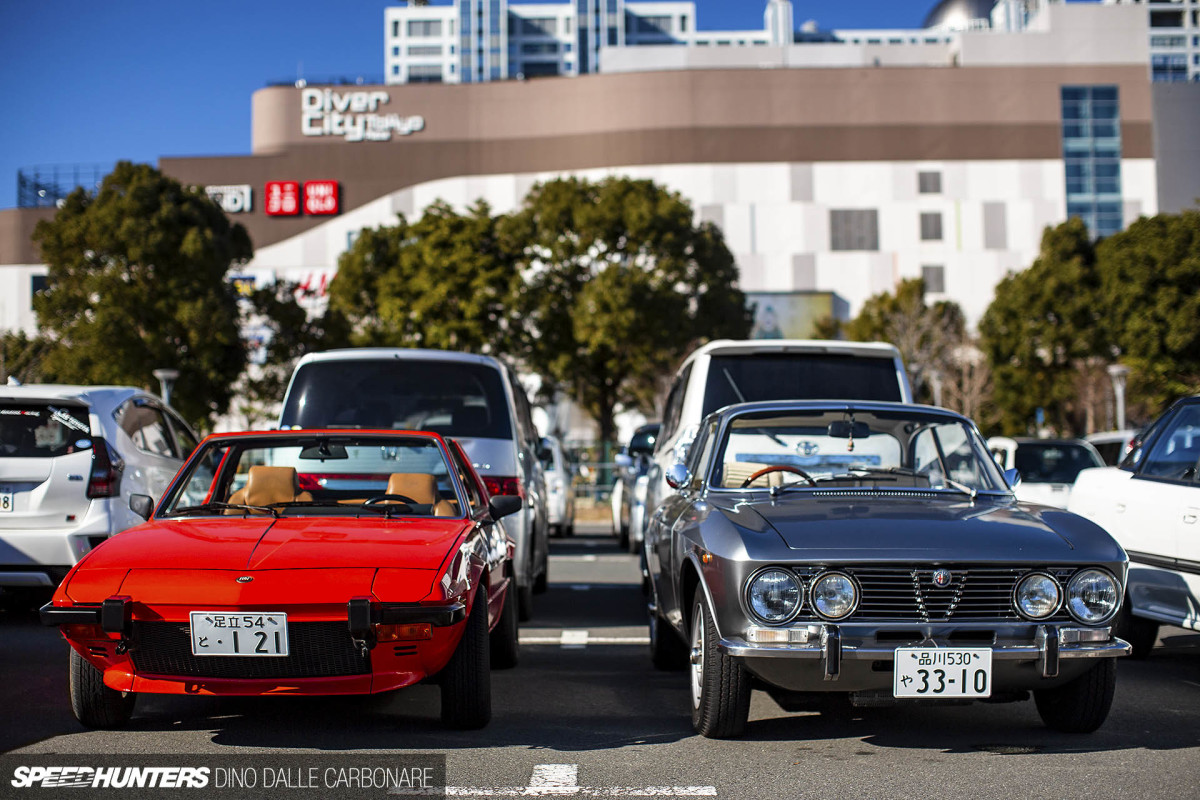 I'll end with a pair of Italians to balance things out.
That's it for the parking lot, but I'm not done with the JCCA New Year's Meeting just yet. I've got more I want to show you from the event itself, so I do hope you've enjoyed this intermission.
Dino Dalle Carbonare
Instagram: speedhunters_dino
dino@speedhunters.com