Done hating or loving the new Supra yet? It's interesting seeing all the negativity, as well as positivity of course, that this new car has been hit with since its unveiling in Detroit last week. It seems we all have our own little opinion on the A90, but with this post I'm simply going to expand on the subject, all thanks to the display that Toyota – along with its motorsports off shoots TRD and Gazoo Racing – put on at Tokyo Auto Salon last weekend.
First up, let's state some facts. With the unveiling of the GR Supra Super GT Concept, I think it's important to mention that in the coveted Japanese Super GT (formally JGTC) series, the Supra was never entered in the top-tier GT500 class with a 2JZ-GTE engine.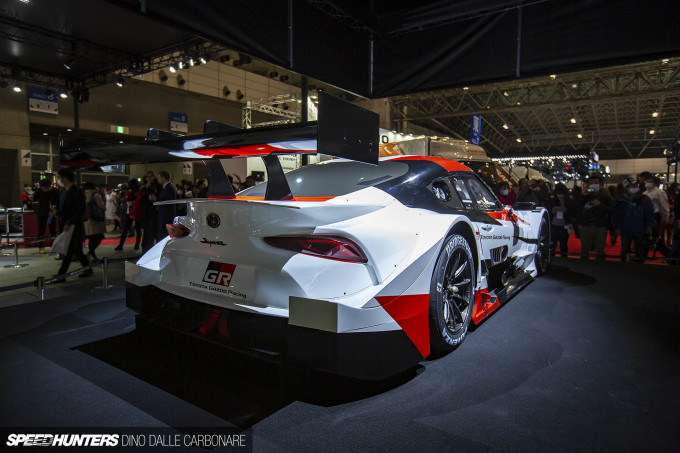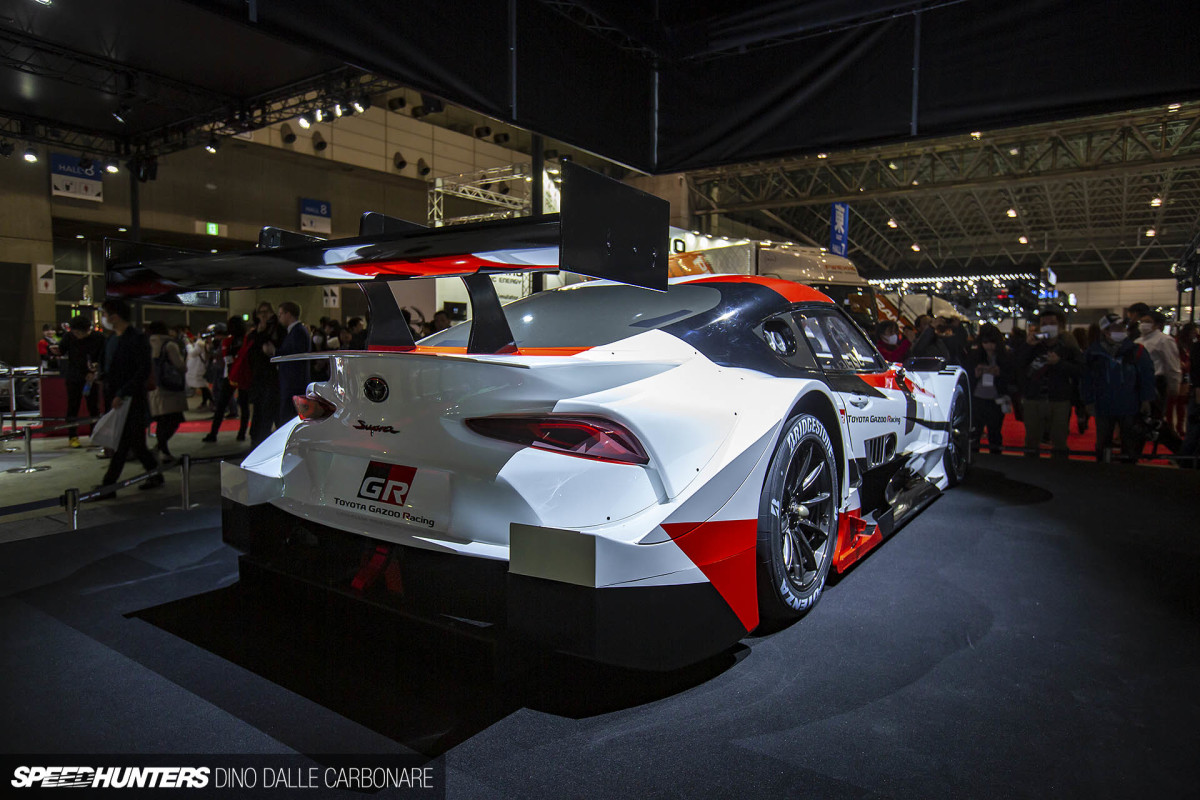 Instead, the GT500 Supra first ran a 3S-GTE and then later a 3UZ-FE V8.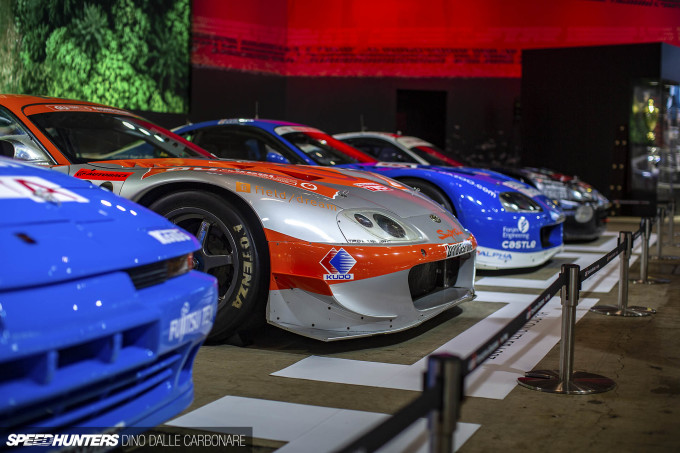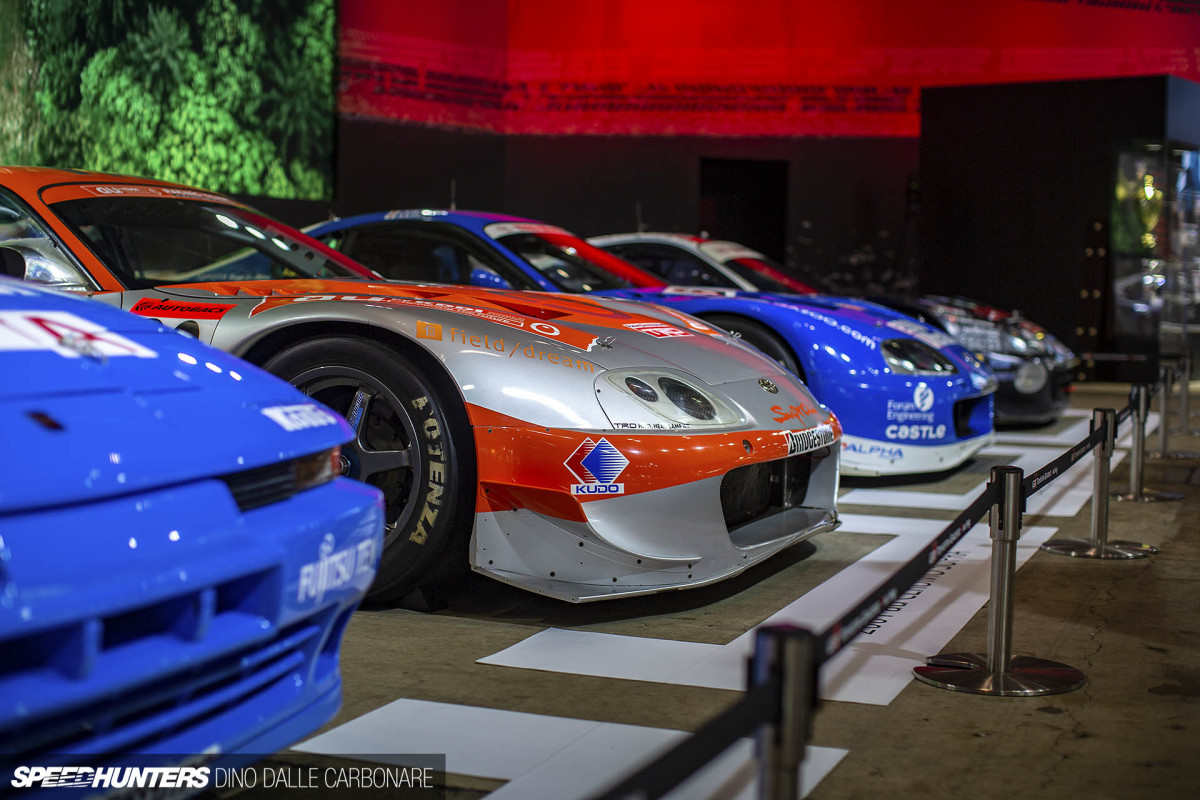 Unlike Nissan, who used a race-prepped version of the Skyline GT-R's RB26DETT in their GT500 car of the same era, Toyota decided to use its 3S-GTE (as the rules allowed), which was light and efficient, and in TRD-developed guise produced enough power for the Supra to win races.
And then the bigger naturally aspirated 3UZ-FE V8 became the obvious choice when low-end torque and throttle response is what everyone began chasing. It was nice that Toyota's racing divisions had four racing Supras (including one Grp.A 7M-GTE-powered MA70) at TAS to remind us of this progression.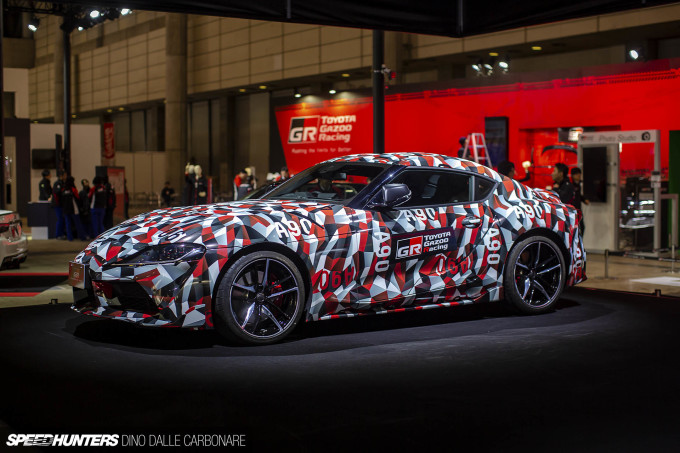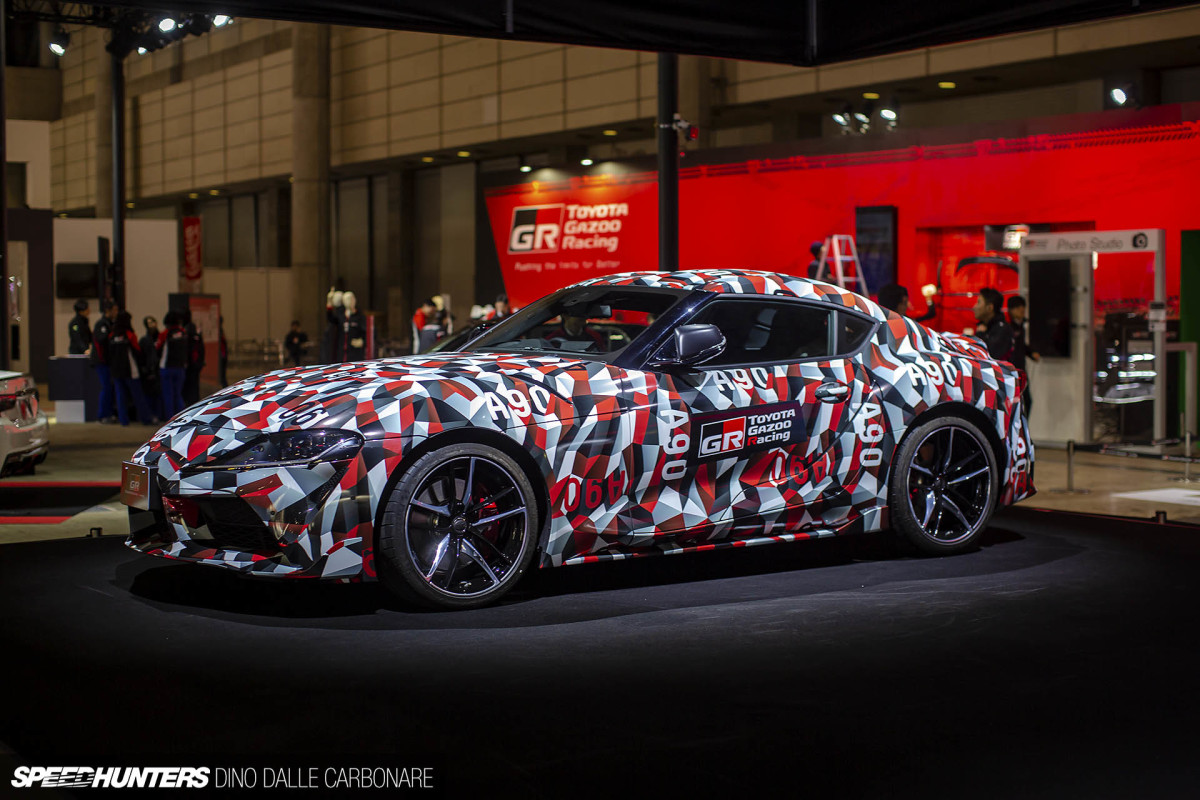 Seeing the A90 was set to be unveiled on the Monday after TAS in Detroit, what we got alongside the 2019 race car concept was a pre-production model wearing the same old camo we've seen for far too long. Talk about bad timing. I really do wonder what Japanese enthusiasts think of Toyota's lack of attention to domestic market?
Truth of the matter is, the new Supra will be sold in far larger numbers in the North American market than in hybrid and EV-loving Japan, so from a marketing perspective I guess it does makes sense.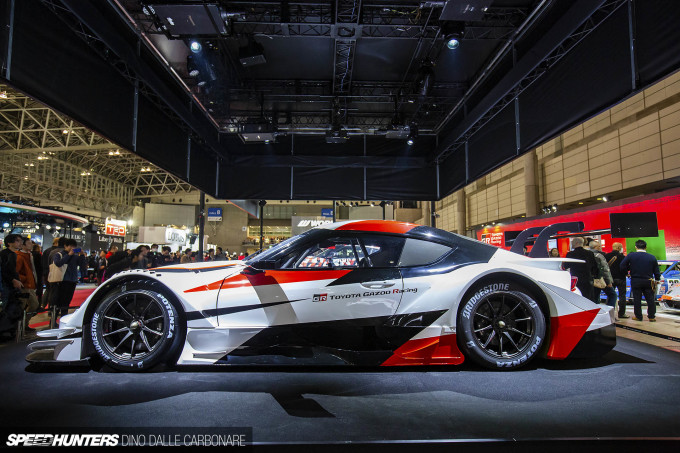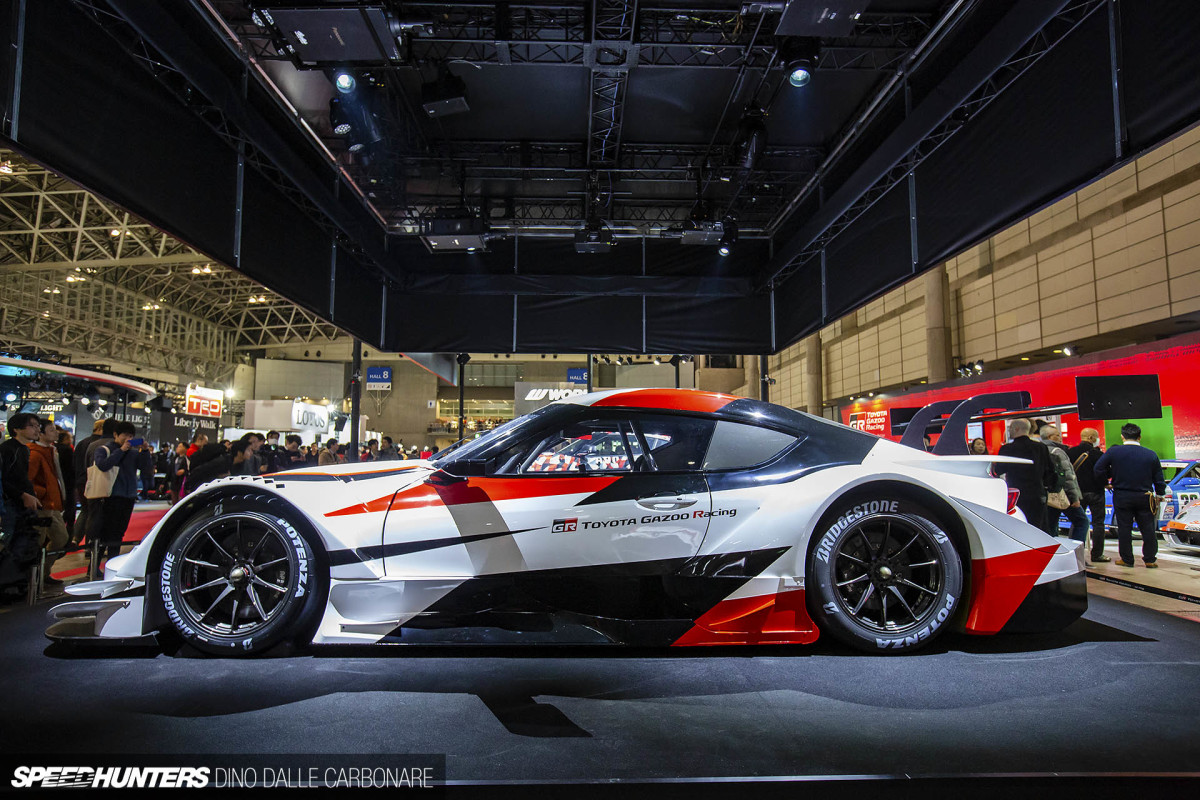 So let's talk about the Supra's return to Super GT.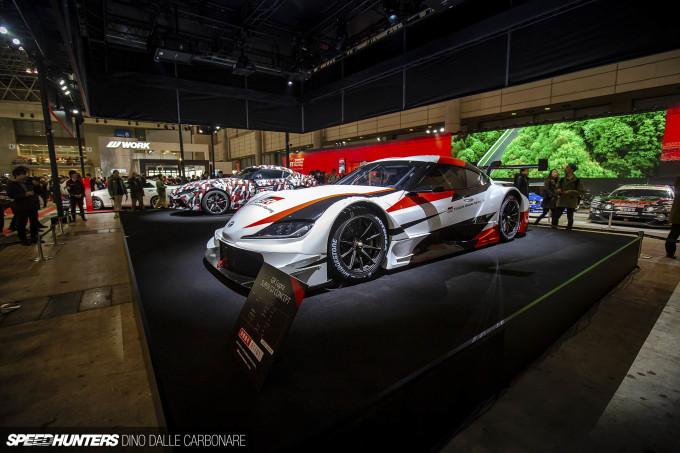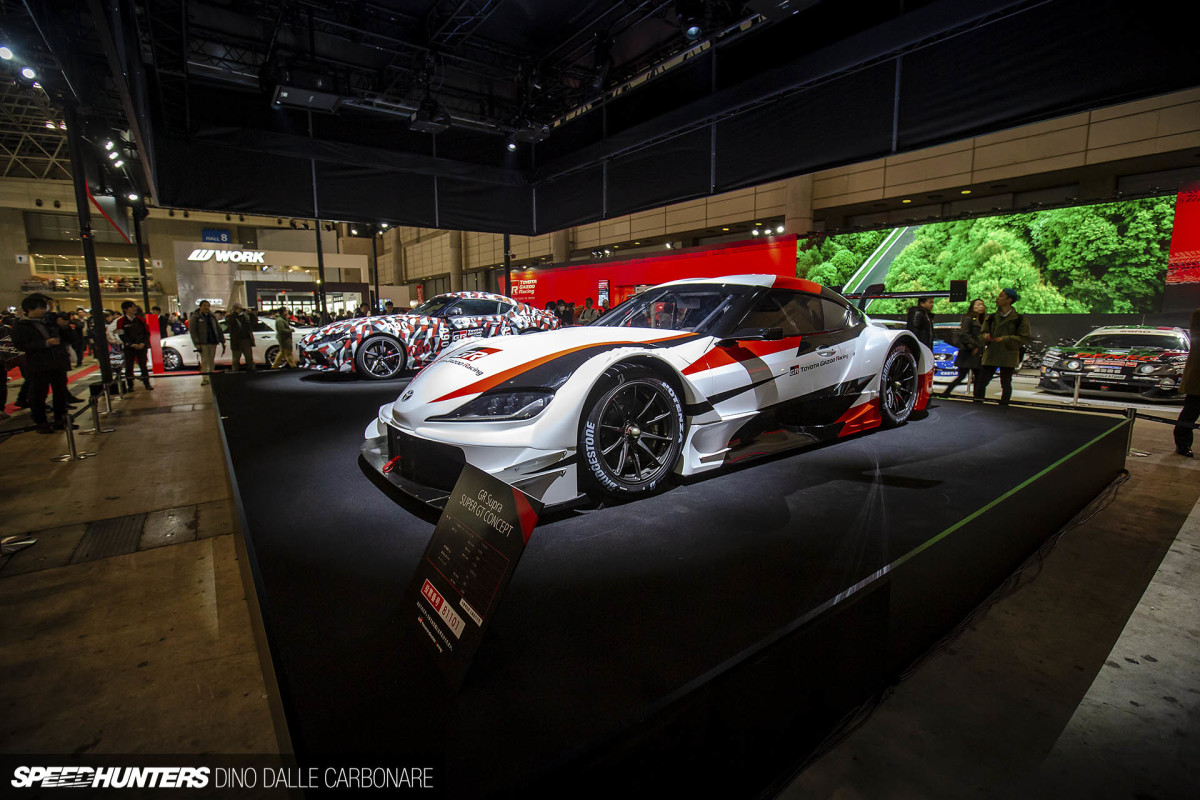 The race car will be far more of a true Toyota than the road car, and that's because there's hardly any cross over with 'base' cars in the GT500 class. The tie-up with the DTM series started a good five years ago, a move to create a 'Class One' regulation so that the series could be mixed together for some additional entertaining international rounds, allowing DTM teams to run their cars in Japan and vice-versa.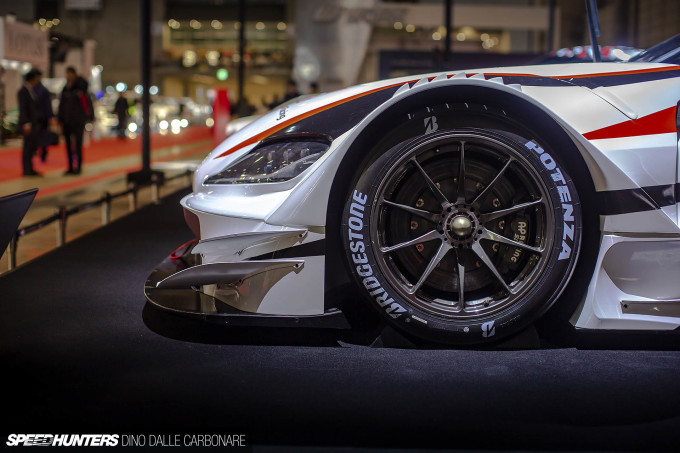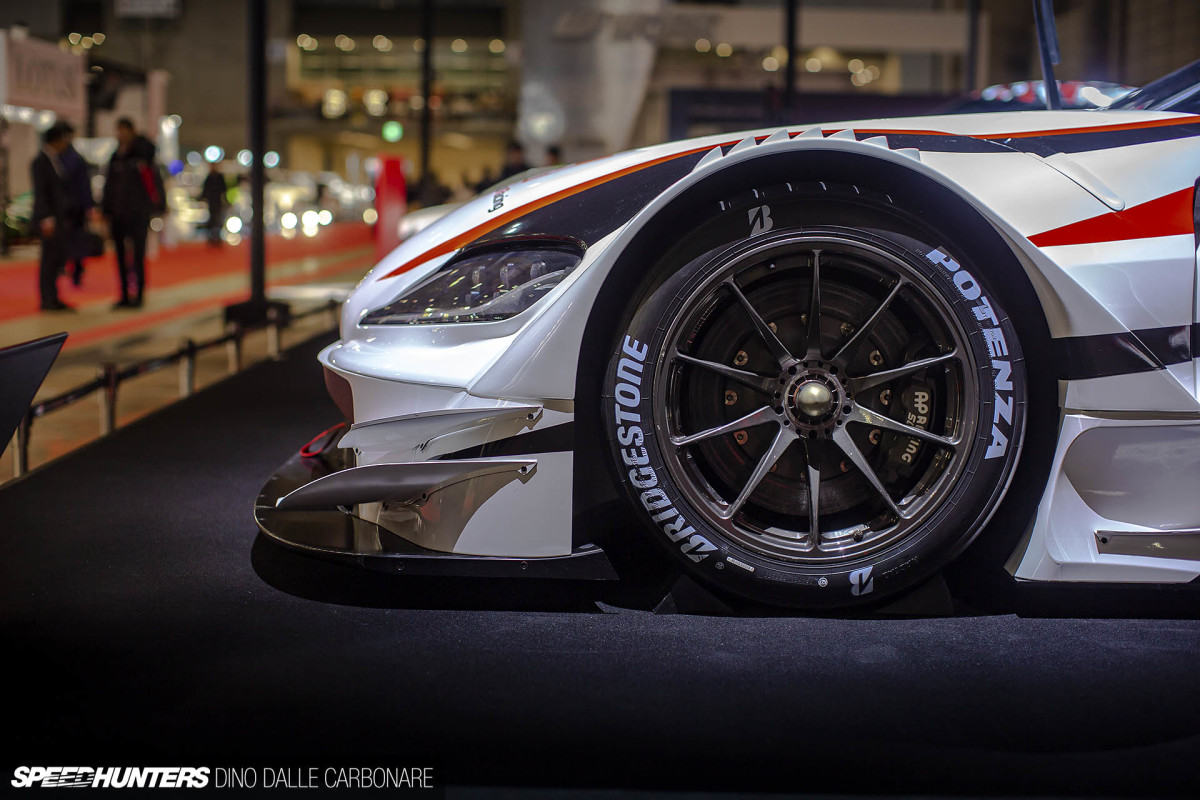 That means the bespoke race chassis each car has shares little to nothing with the production car it's trying to emulate. Engines are all turbocharged four cylinder units, so for the Supra this goes right back to that initial foray into GT500 that the JZA80 had with the 3S-GTE.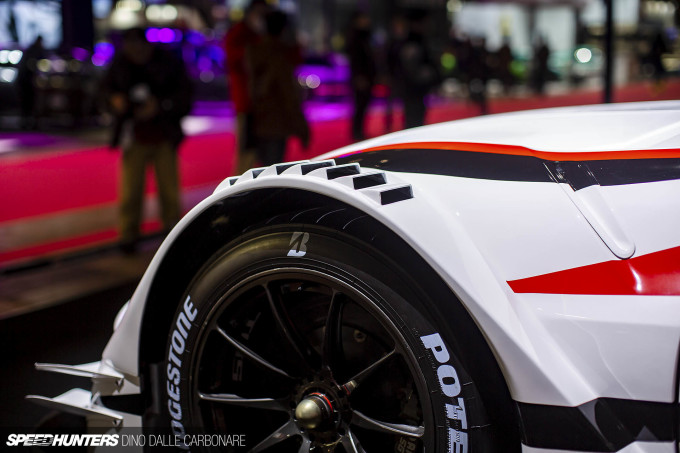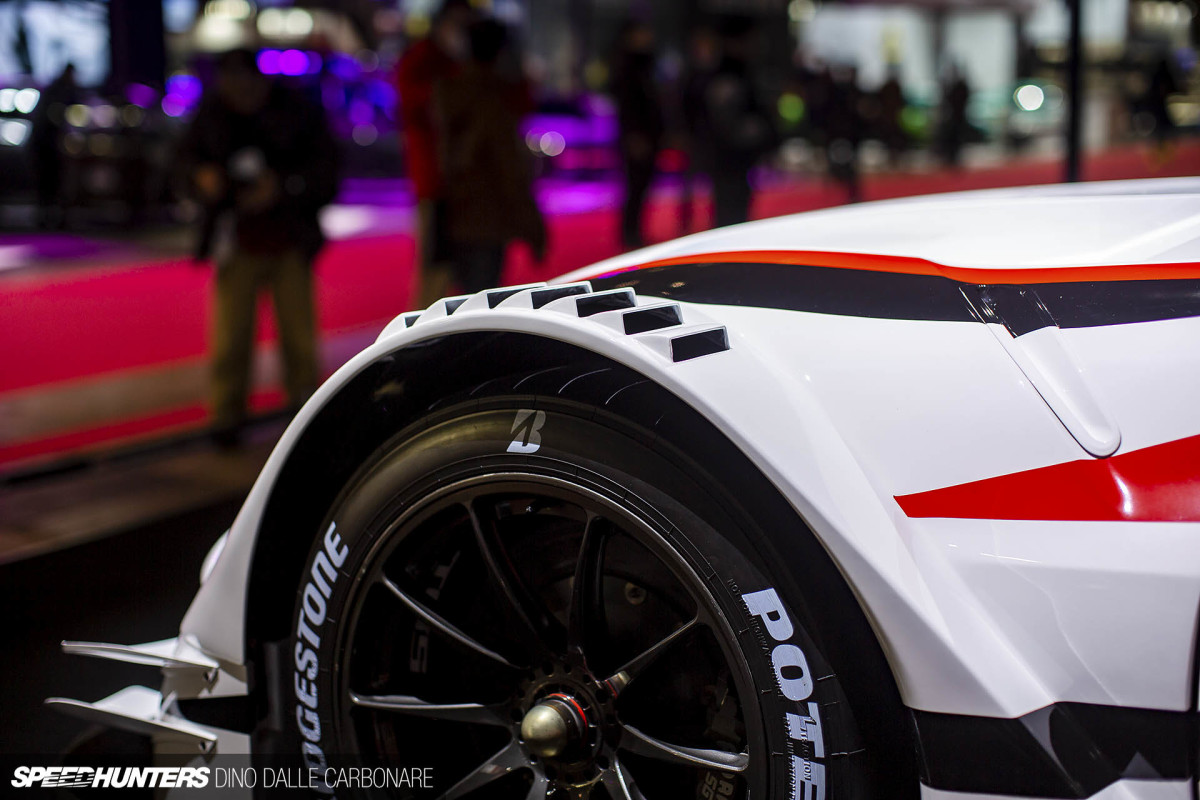 While the tangible link that those older JGTC cars had with their street counterparts was what got enthusiasts' juices flowing, the design is just a far more evolved take on it all. It's as if the donor car gets its floor and sills chopped and the whole thing gets squashed to the ground, the wheel arches rising above the hood line and bulging outward to create imposing shoulders peppered with beautifully functional aerodynamic details.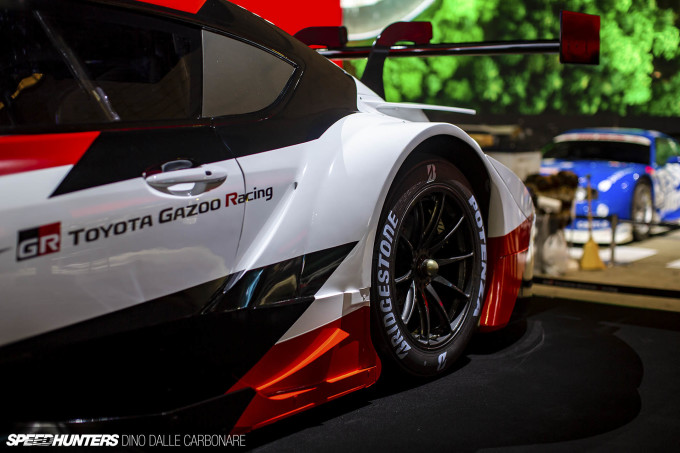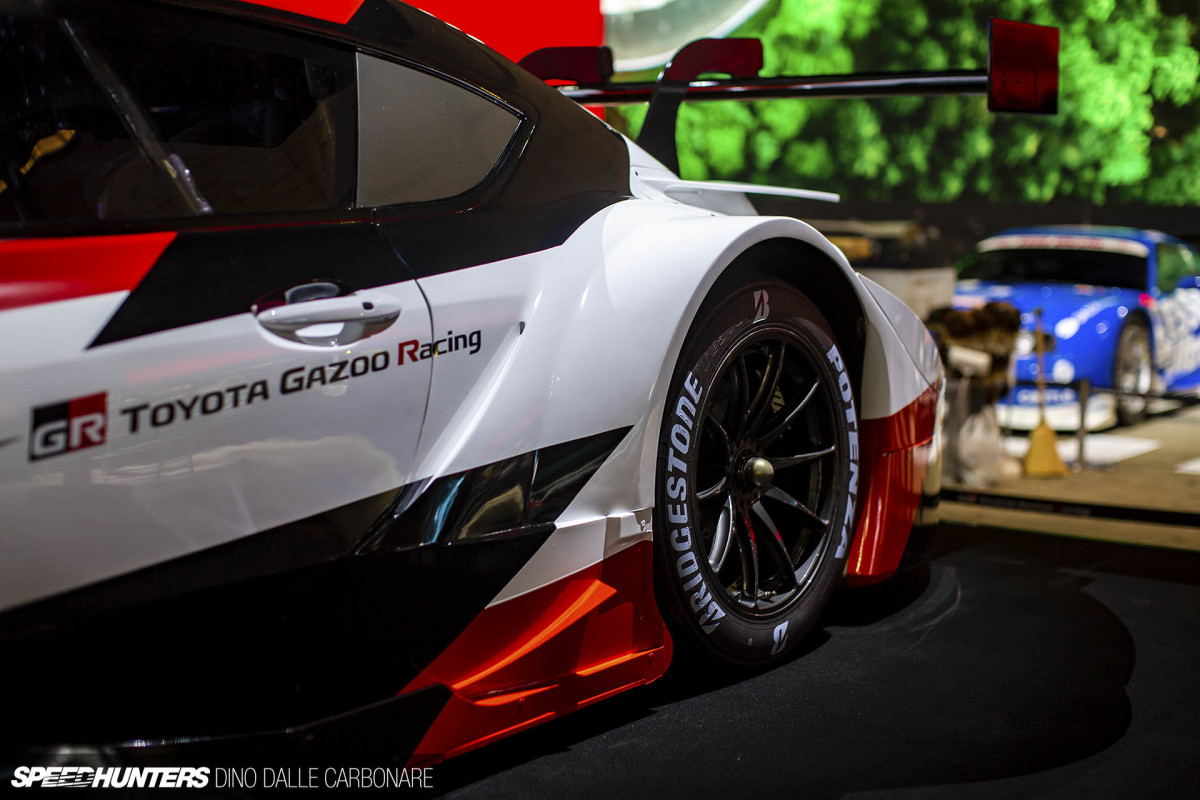 No car guy or girl out there can say this isn't a thing of beauty; it's the most exaggerated and functional interpretation of any car.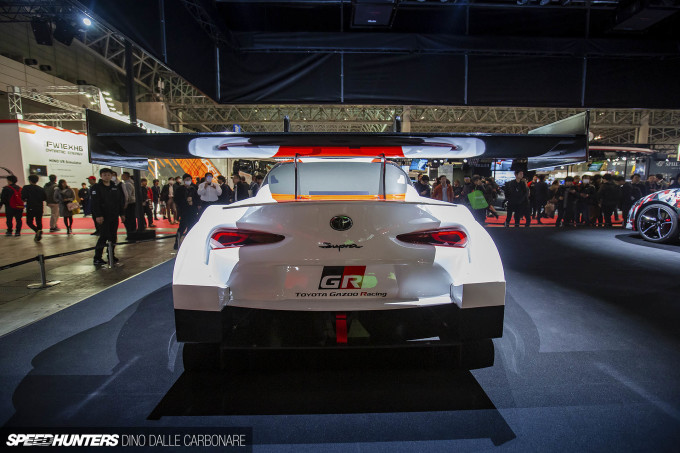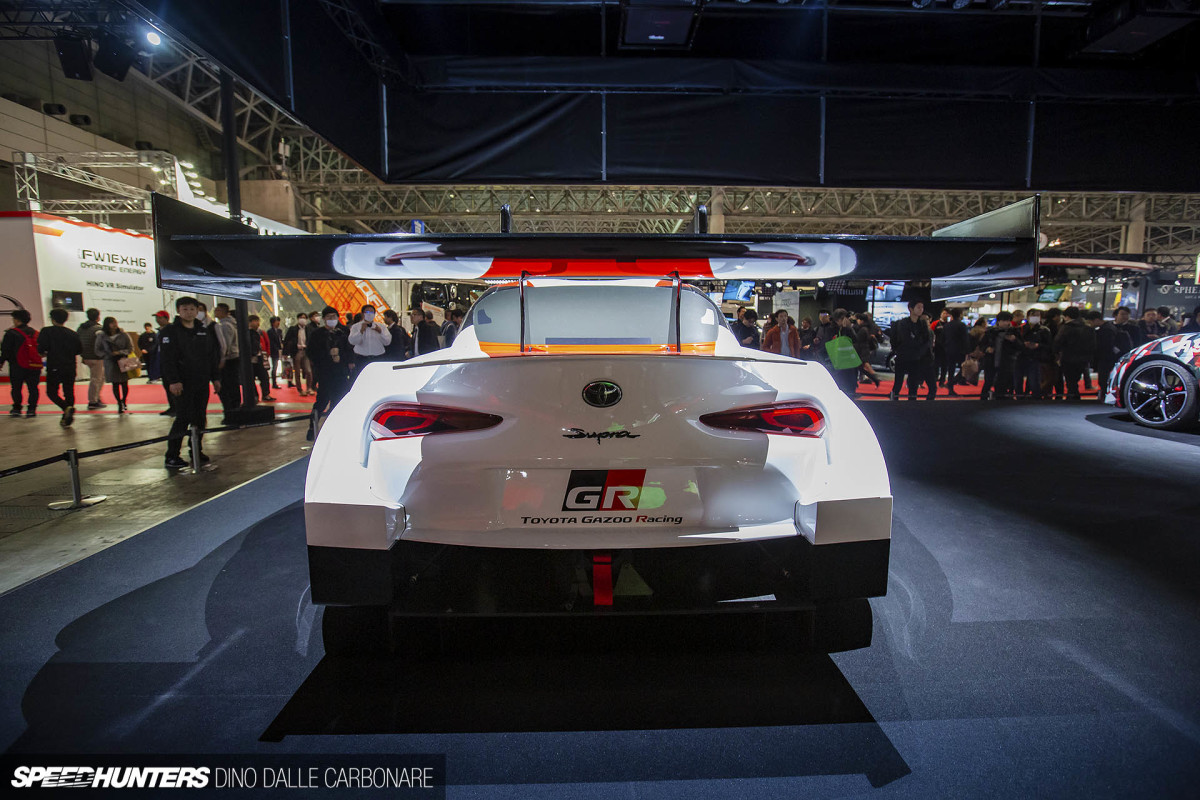 The rear of the new GT500 Supra still employs the A90's recognizable taillights and integrated spoiler/upper deck line, but there is more than six inches of added girth on each side, not to mention a single-element rear wing as long as a dinner table.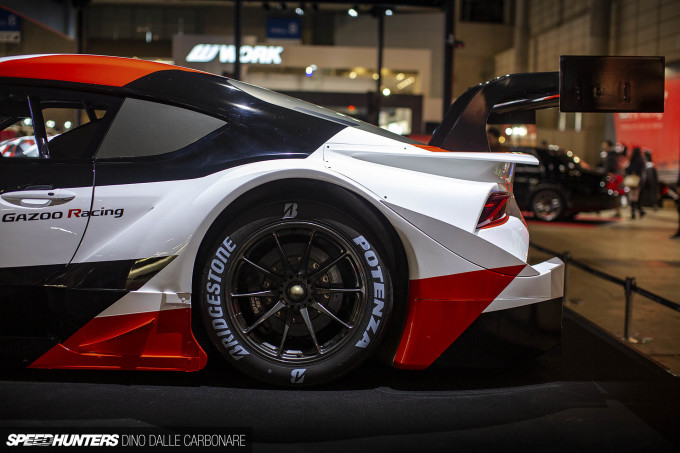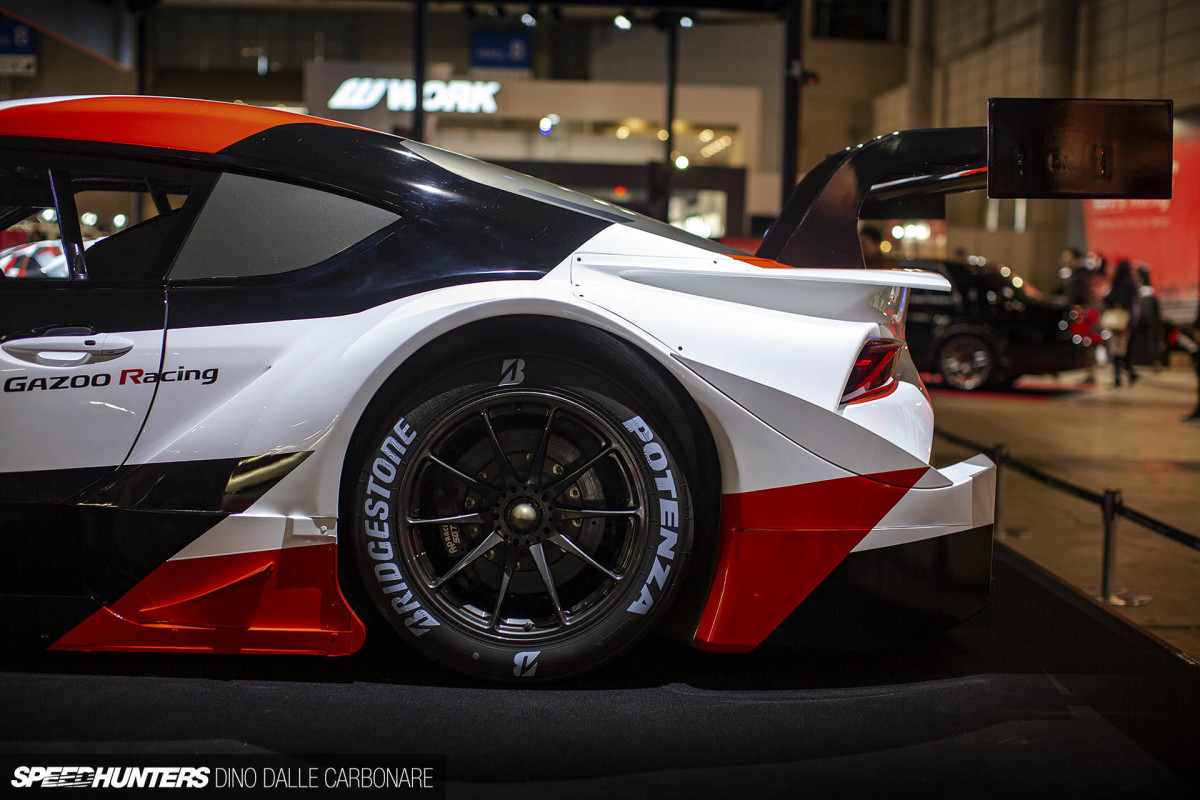 Swan-neck wing stays have been the norm for years now.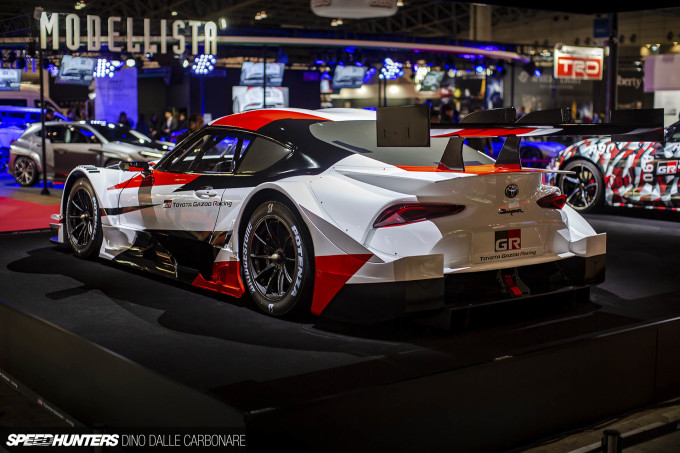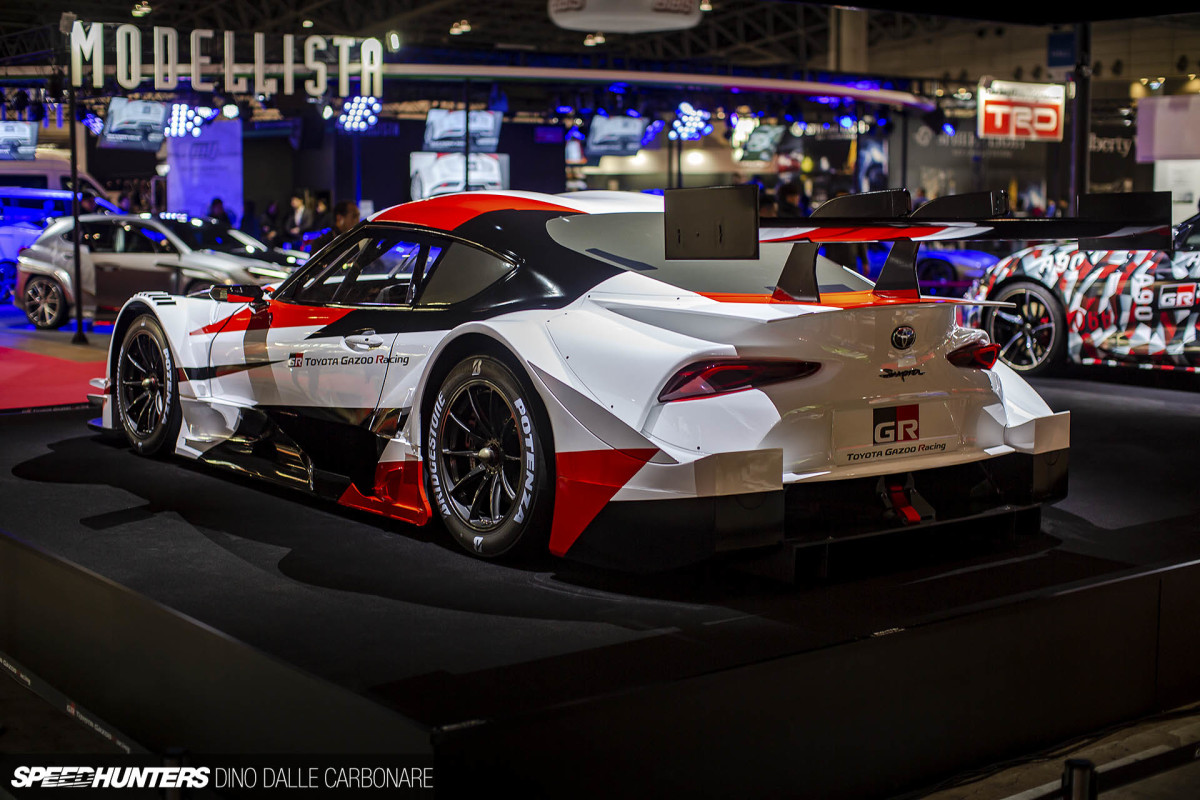 Aside from basic dimensions and a curb weight of 1,020kg, there was nothing else confirmed about Gazoo Racing's new GT500 Supra. We can guesstimate that the direct-injected, turbocharged four cylinder at its heart will be able to develop the 570hp or so, what current cars in the class are allowed to produce.
This year's Super GT series kicks off on the 13th and 14th of April in Okayama, with a total of seven rounds in Japan and one in Thailand. But there's no mention whether the long-awaited DTM crossover will actually happen this year.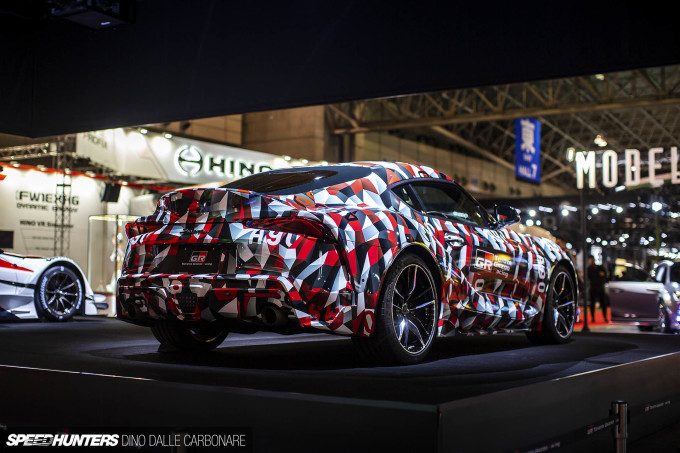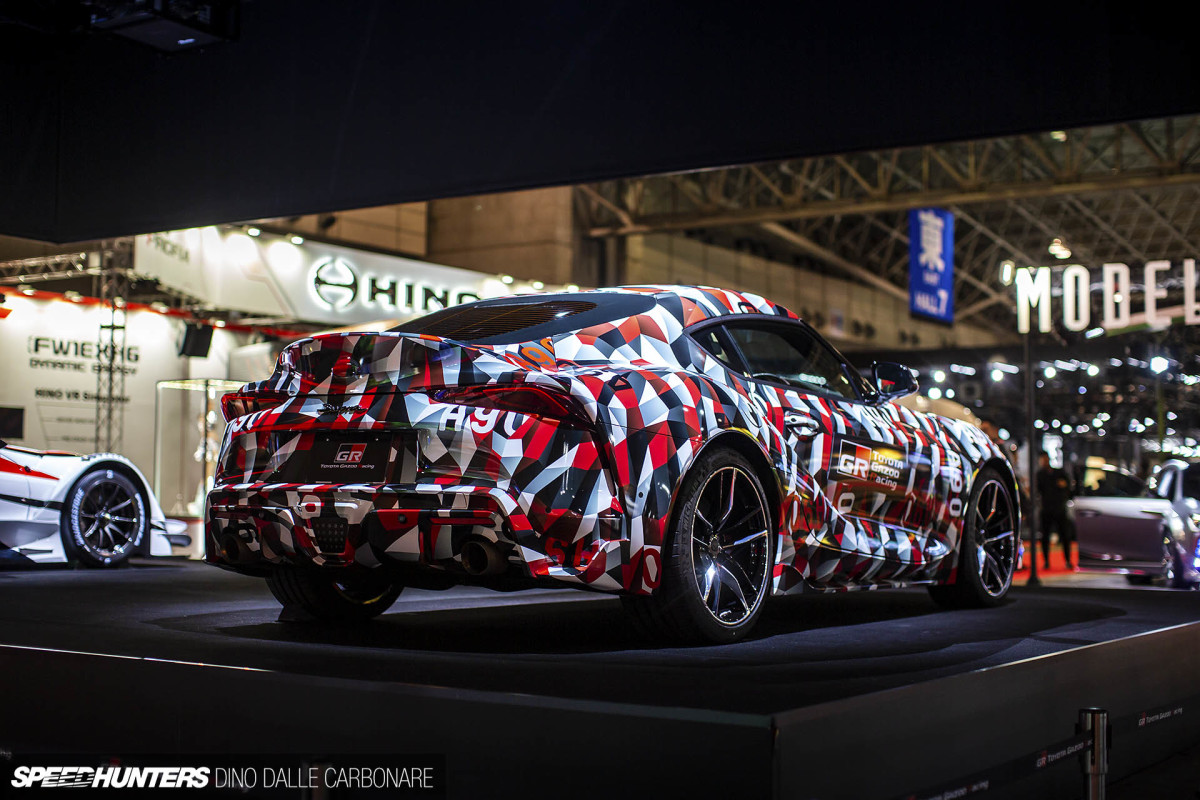 There's no better way to put a spotlight on a new sports car quite like having it in a top tier race series.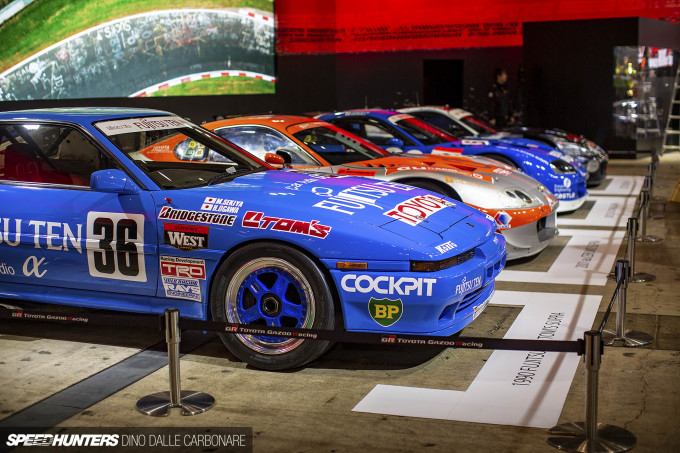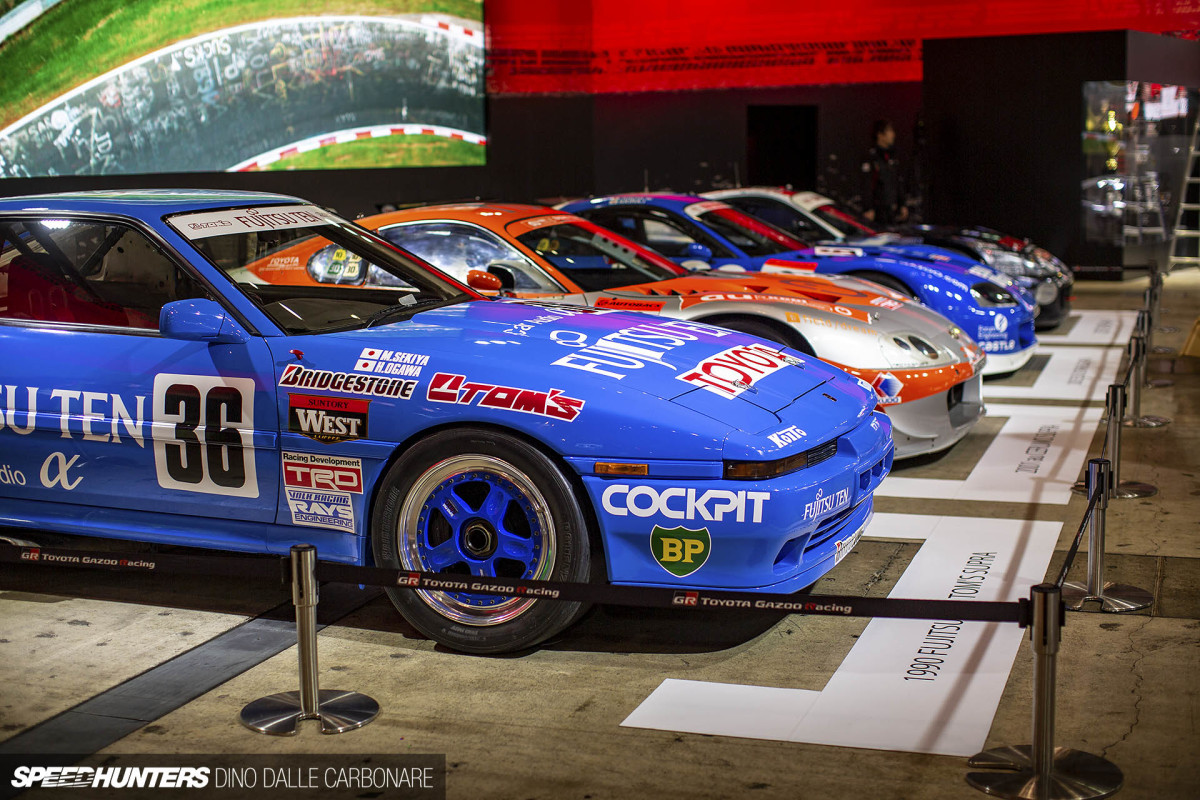 Despite all the moaning and criticising online, this is the year of the new Supra and it will be for years to come as the global aftermarket caters to it. Sure, it's not what we really wanted, but come on folks, it's a new Japanese sports car – this is something we have to be over the moon about. Plus the B58 straight six that the A90 uses has already proven to have lots of hidden potential.
Do you remember the 140i I drove last year at 3D Design? With just an exhaust upgrade and an ECU re-flash the engine churned out 457hp at the crank, or about 400hp at the wheels. The closed-deck design of the B58 over the open-deck N55 it replaced makes it a far stronger motor, able to take more boost and abuse. Think of when companies like HKS get their hands on one, develop bottom end components and bigger turbochargers – this is the beginning of another wave of awesomeness. Plus, whatever they develop means it will work on BMWs too, so we'll probably end up seeing even more Japanese tuners fettling with those. Now that's cool in my book.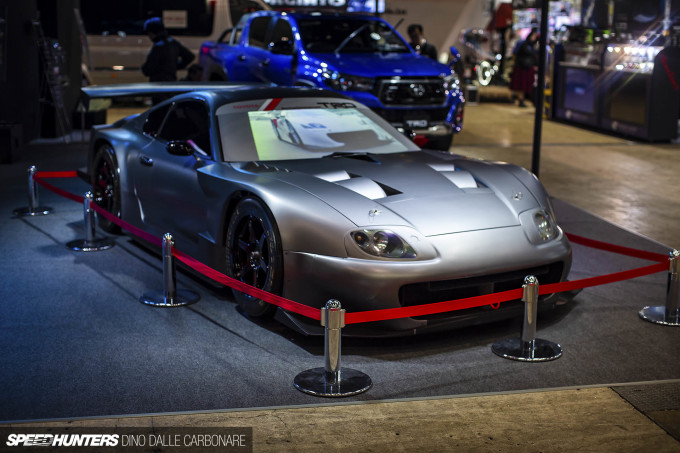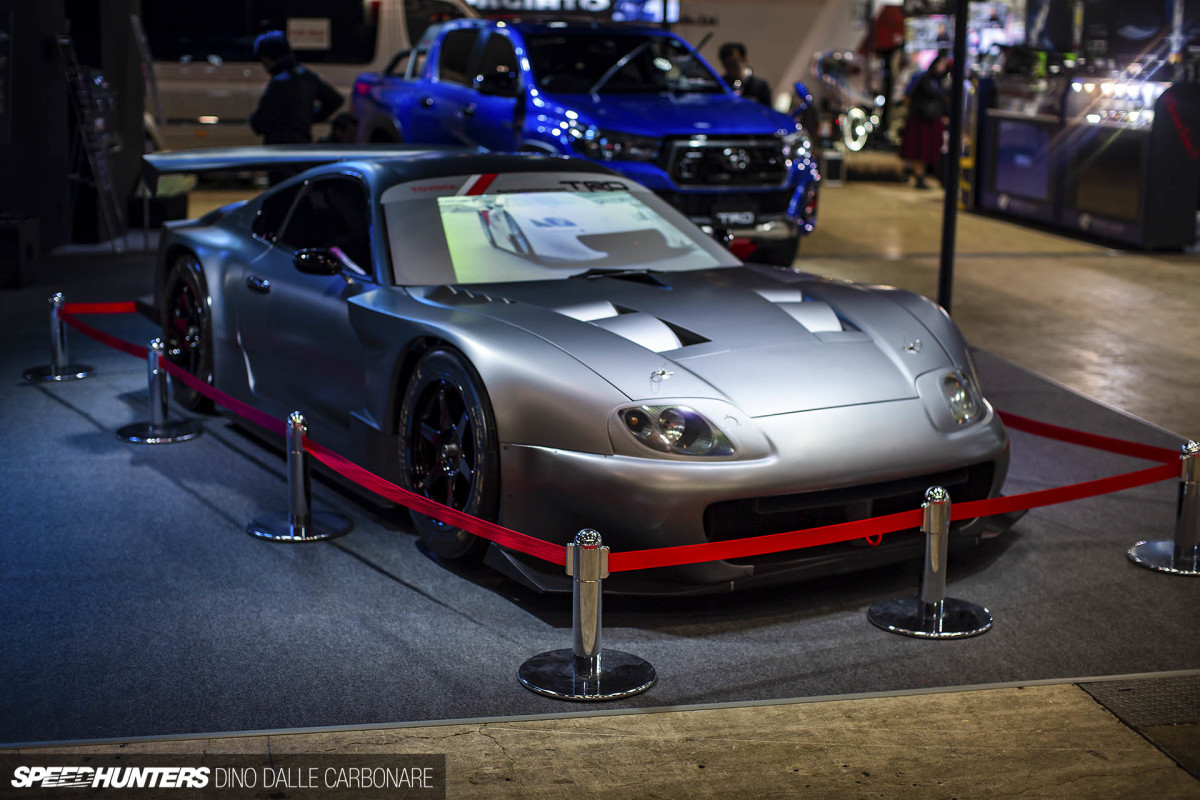 I look forward to talking more about B58 tuning in the comments section, but to end this post I thought I'd share a shot of a GT500 Supra painted in satin gray that was on display at the TRD booth. This is possibly the best interpretation of the JZA80 that the world has seen. Full stop. Thank you.
Dino Dalle Carbonare
Instagram: speedhunters_dino
dino@speedhunters.com