Roadster Shop is an outfit that really should need no introduction. Any build that rolls out of their doors is guaranteed to be nothing short of outstanding, and at the 2014 SEMA Show the team unveiled Rampage, a car that to this day remains one of the most insane second-generation Camaros ever built.
It's a purebred, purpose-built monster. If it had one flaw though, that would that it's only at home on the race track.
After Rampage debuted it was only a matter of time before someone came asking, 'Hey, can you do what you did with that, but with a full interior, and air conditioning?' The result of that ask is Road Rage, a slightly more civilized member of the Roadster Shop's Camaro family.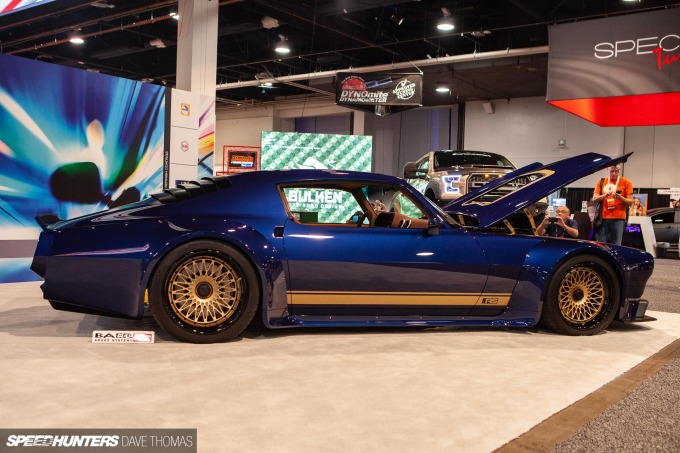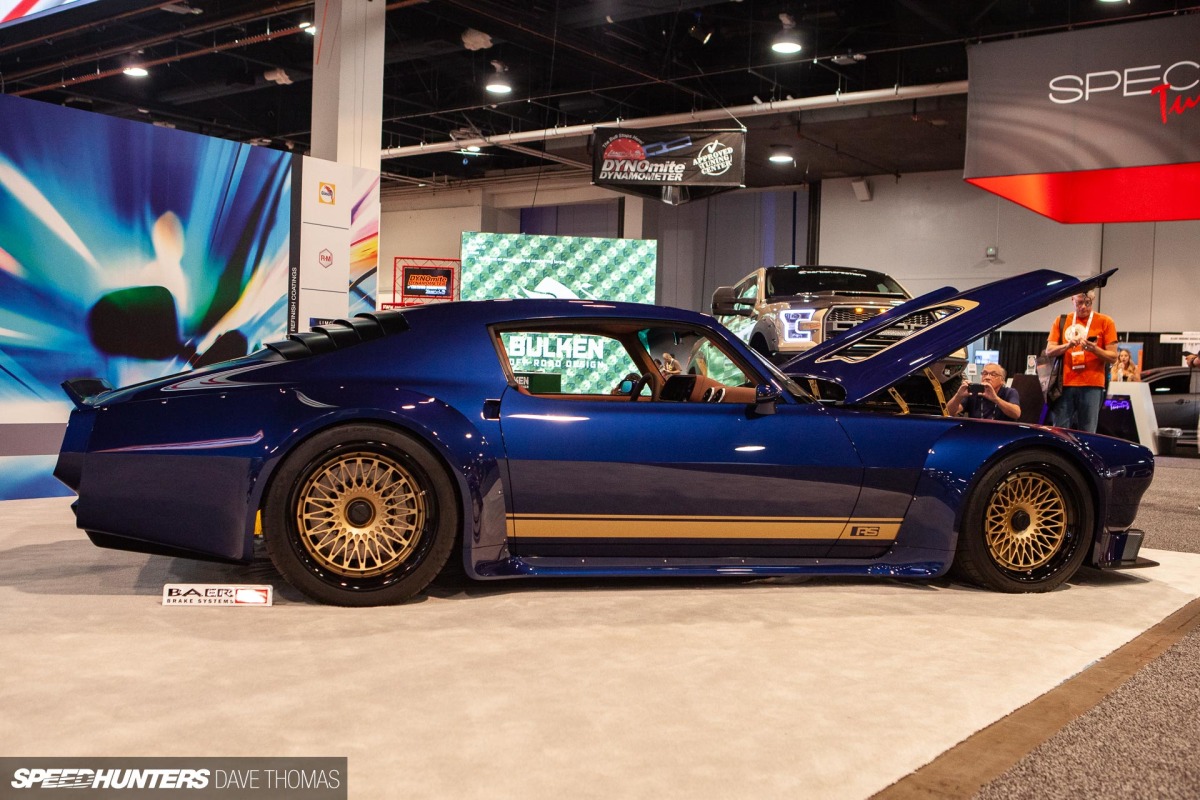 Road Rage is a car that stops people quite literally in their tracks. I know this because I discovered it only after slamming into the back of another SEMA-goer transfixed by the car's presence.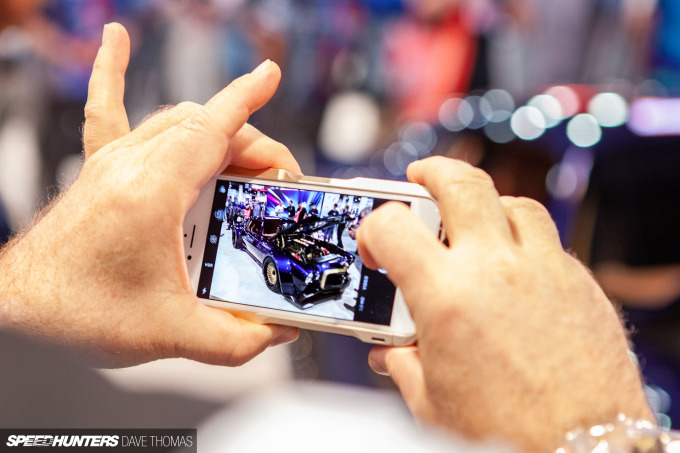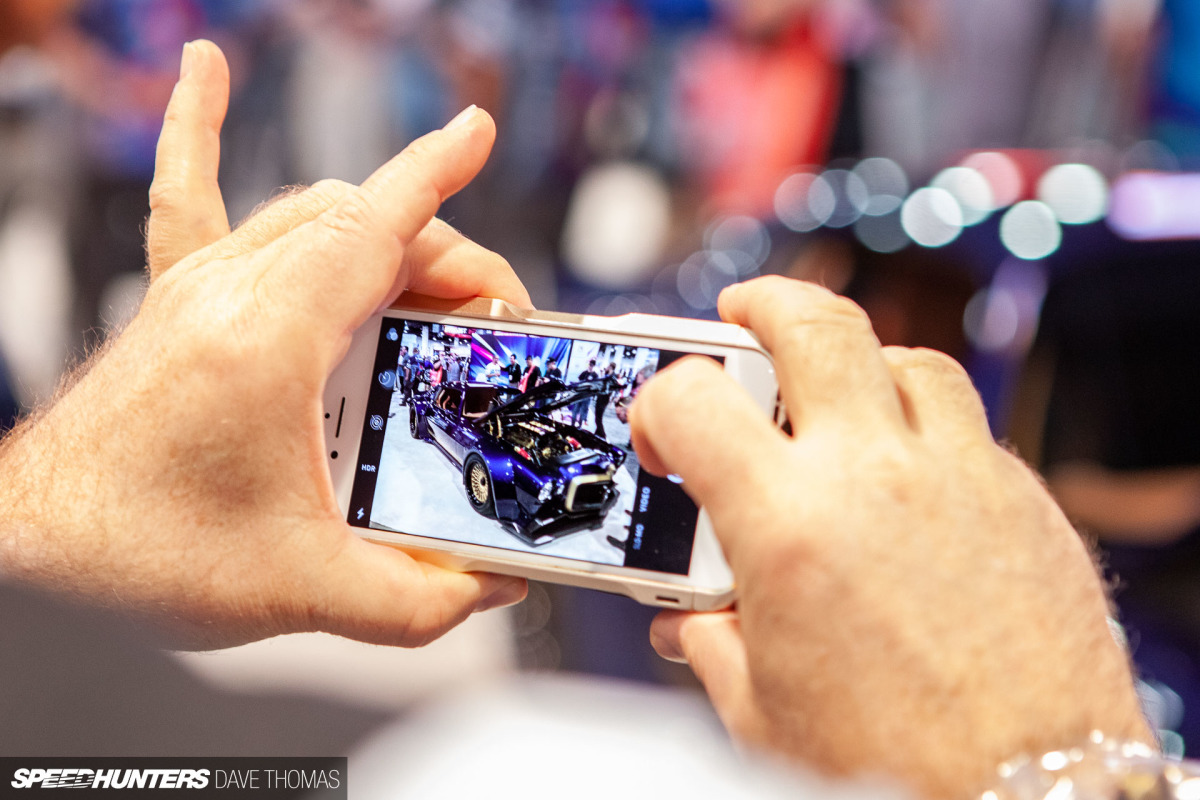 Brief apologies later, we both agreed that the car is truly a sight to behold.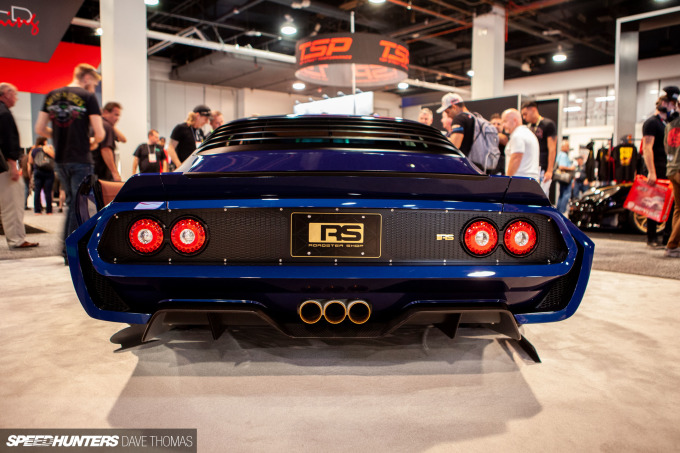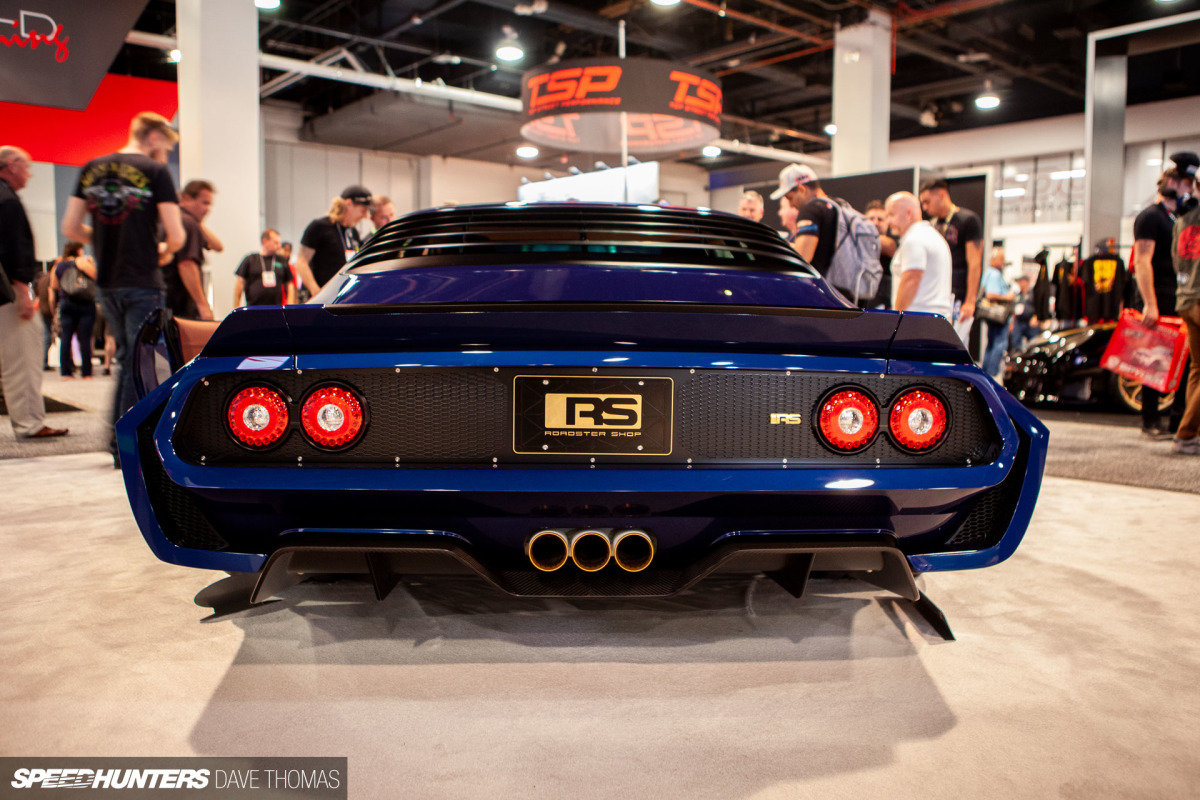 Much of the car's presence can be attributed to the Rampage-influenced aesthetic. Don't just call them just flares – this a complete visual package that includes a lower front valance, side skirts, and rear diffuser. The one-off kit was brought to life by Roadster Shop's 3D artist Chris Gray.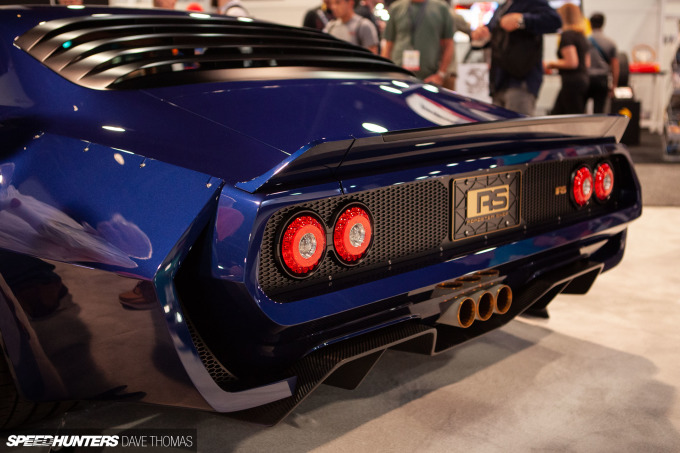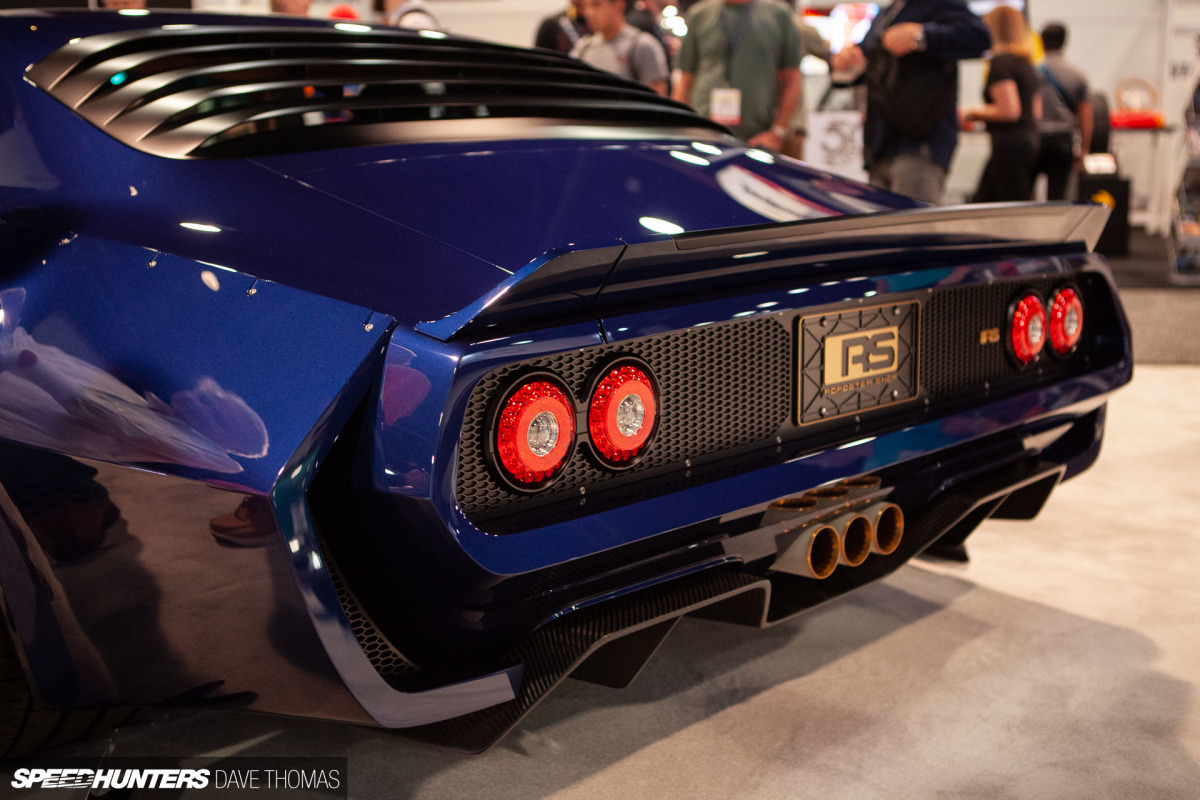 Additional, more subtle body modifications include the flush-mounted windshield and aluminum rear window louvers.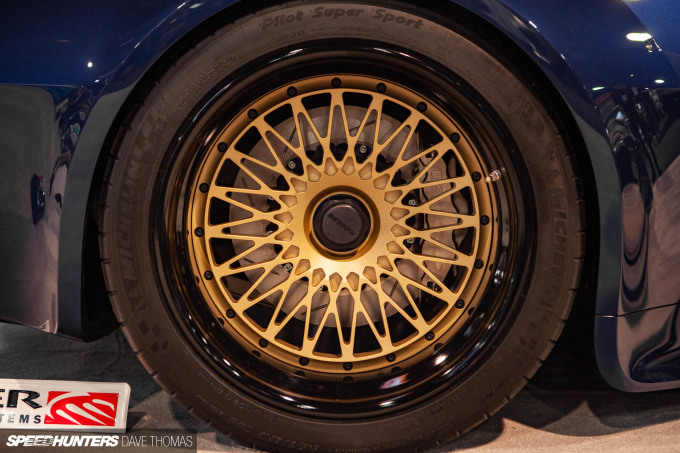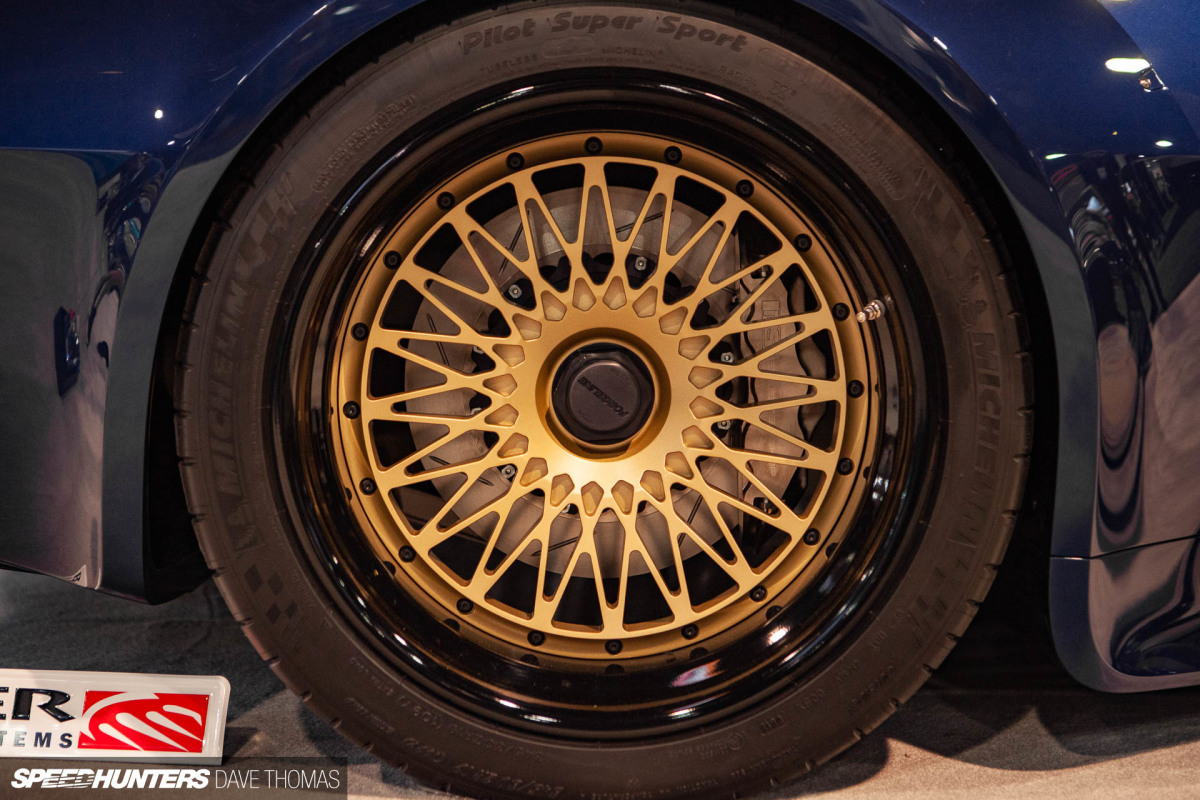 Housed within the BASF 'Rage Blue'-painted flares are massive center-lock Forgeline wheels that sit over equally large Baer brakes.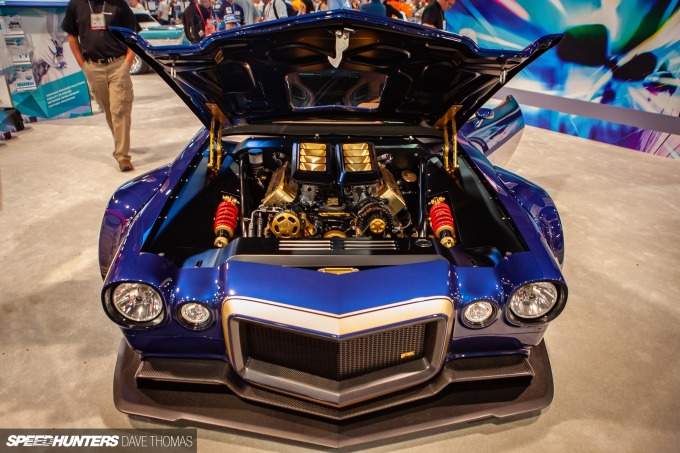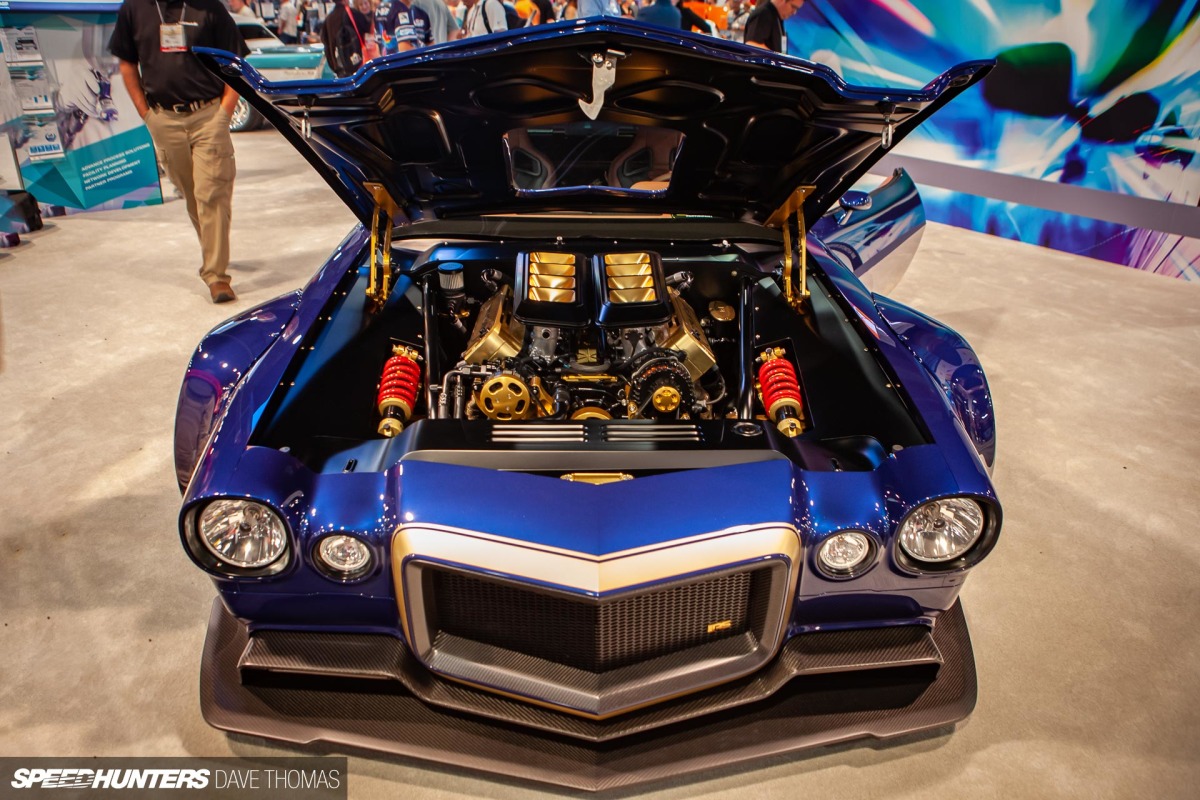 Without a proper power plant, following in Rampage's footsteps would have been impossible, so like its angrier sibling, Road Rage features a Texas Speed 454ci LSX V8. Dust settled and dyno rollers stopped, this is a 750 horsepower car.
The similarities between Road Rage and Rampage continue into the car's underpinnings and onto the chassis. Roadster Shop's Fast Track IFS adjusts the suspension geometry to allow for proper articulation of much wider wheels than the second generation Camaro was ever equipped with from the factory. With the coilovers flanking the motor the way they do, the push rod-based billet suspension also looks pretty trick.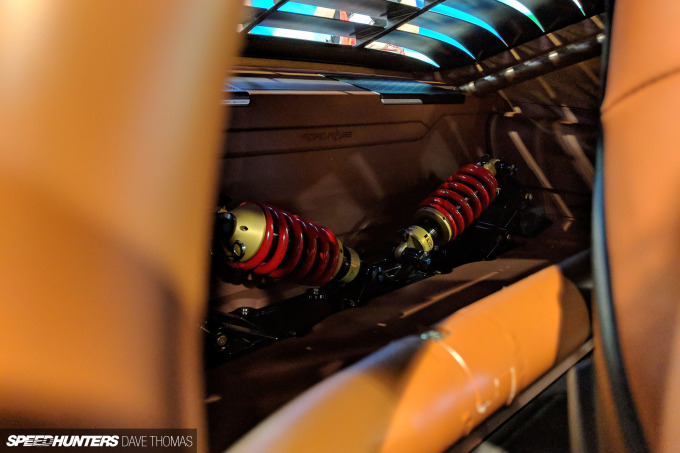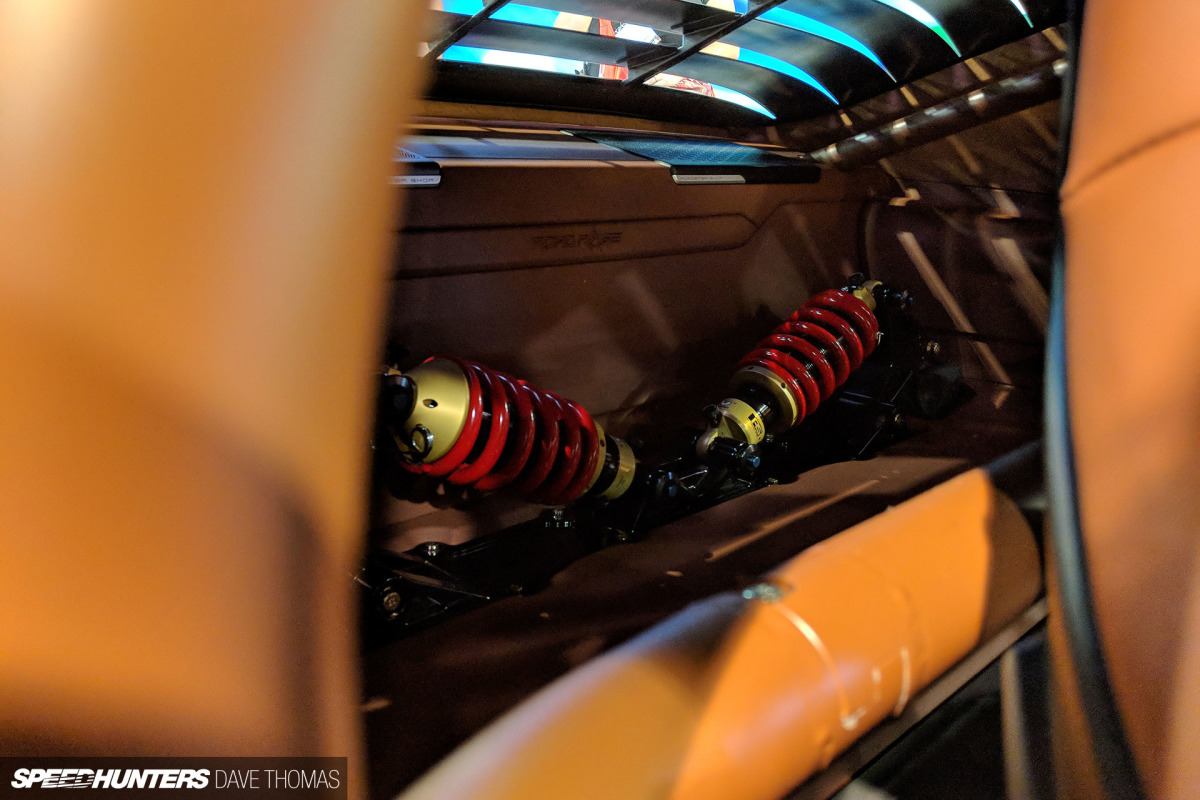 Out back, the IRS utilizes a cantilever design. This makes the rear seats unusable, of course, but I feel that's a fair compromise.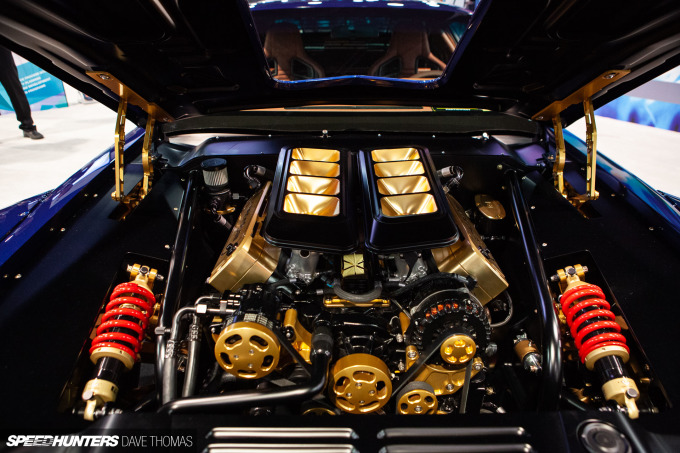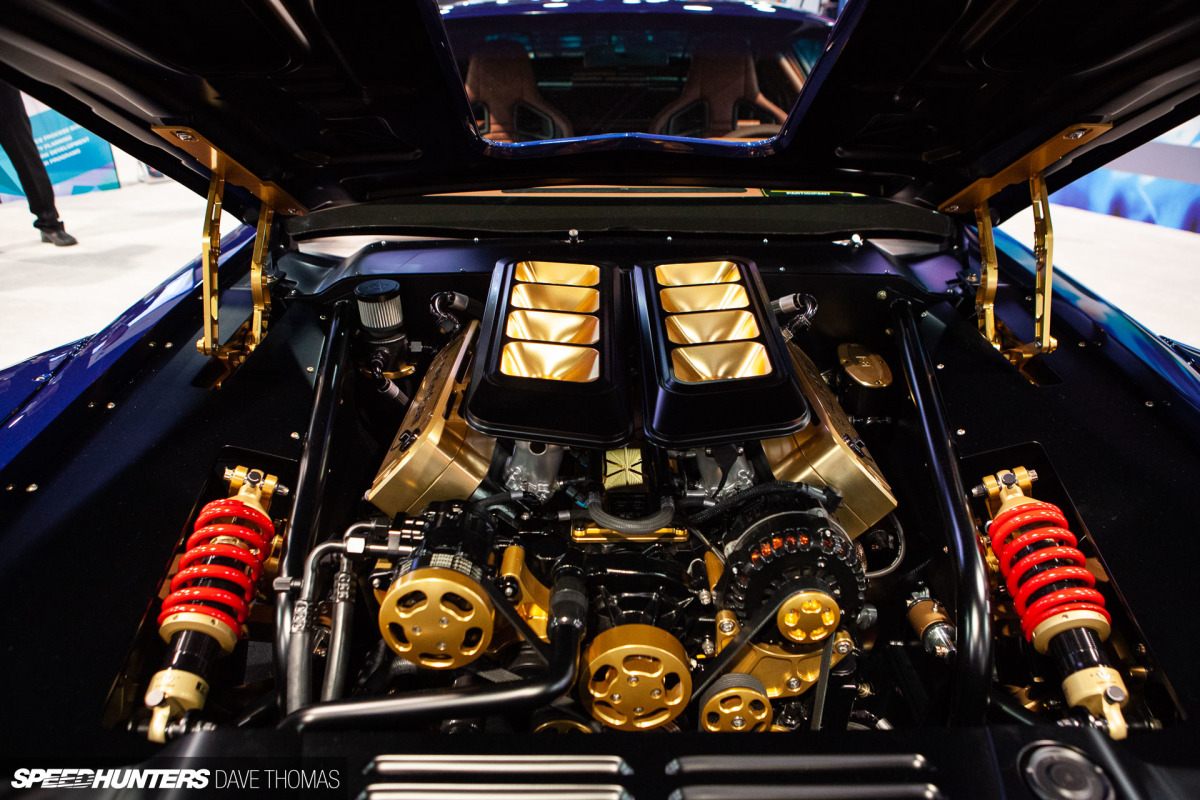 Custom components continue under the hood with an intake designed for visual symmetry and optimized for air flow. Under the Chris G.-designed intake is a pair of dual Kinsler individual throttle bodies.
Black, gold, and raw – I don't think I'd be overstepping in saying it's one of the best-looking engine bays at SEMA this year.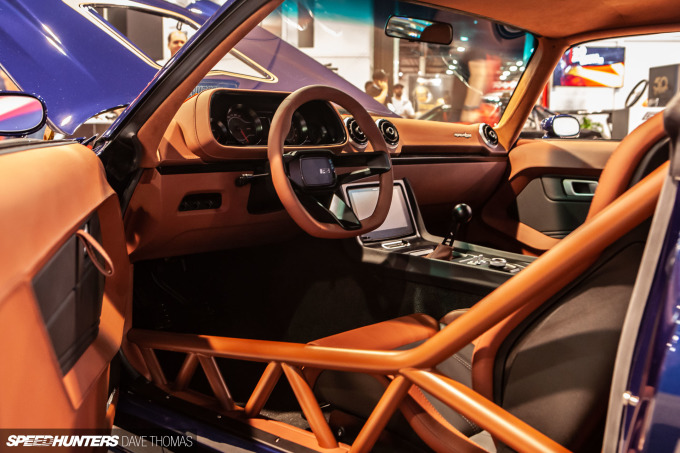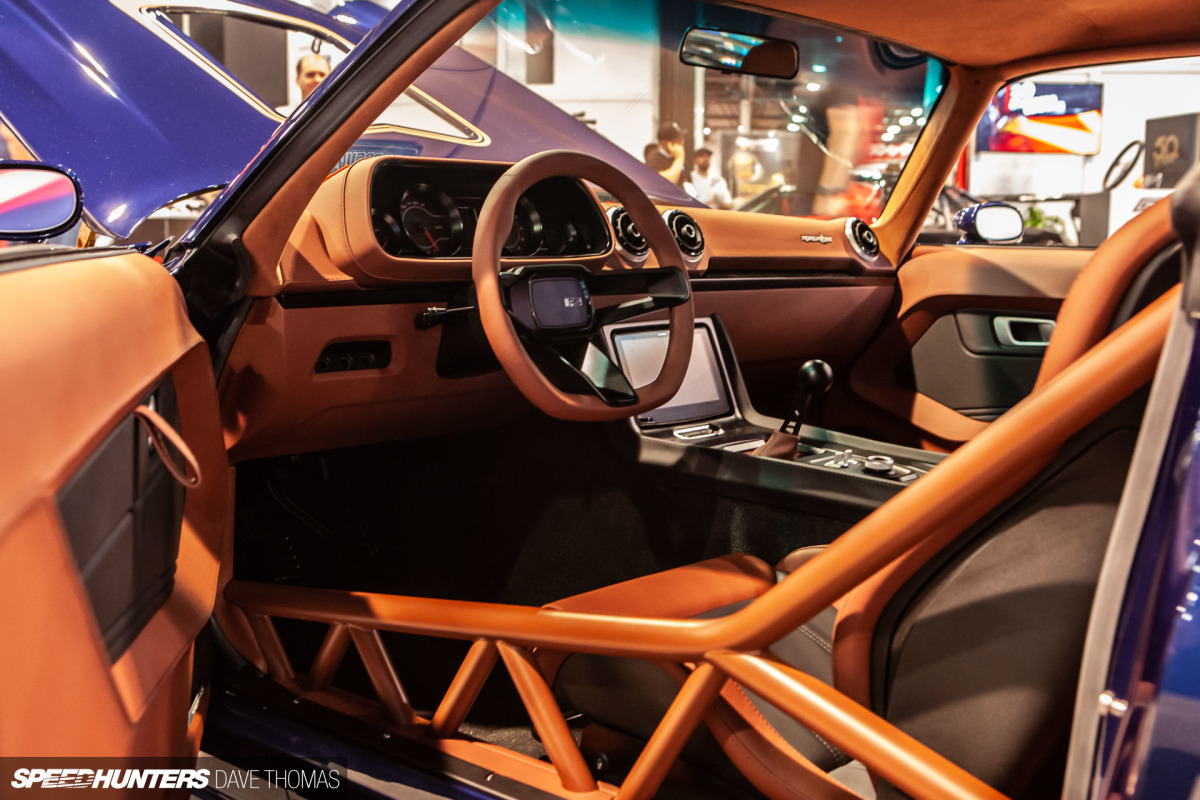 Exterior, chassis, and motor sorted, the last thing left for Roadster Shop to square away was the interior. A stock interior was obviously never considered and a simple re-trim wouldn't do either. Roadster Shop utilized the upholstery talents of Avante Garde to bring their interior vision to life. A shocking amount of CNC was used in its construction, and much of it is held together with magnets rather than plastic clips. I'm sure you've already spotted the wrapped cage that, aside from the door bars, is largely hidden.
With all the work that's gone into the Camaro, I had to ask what the owner intends to do with it when complete. After it does a bit of a show tour I'm told Road Rage will have the wheels properly driven off it. Because you can only stare at something like this for so long.
Dave Thomas
Instagram: stanceiseverythingcom