I know each and every one of you reading this has a dream project, and to go with that dream project is a list of modifications aimed at making said vehicle better through aesthetic or performance upgrades – or a combination of both. Suspension, wheels, body, paint, power adders… the list is probably quite lengthy.
At the top are the basics and near the bottom are the more challenging modifications. But what happens when we get that car and make our way through the list only to discover that everything we thought we needed didn't result in the car we wanted? Nearing the end of the road with his first S-chassis build, Mike Martino found himself in such a position.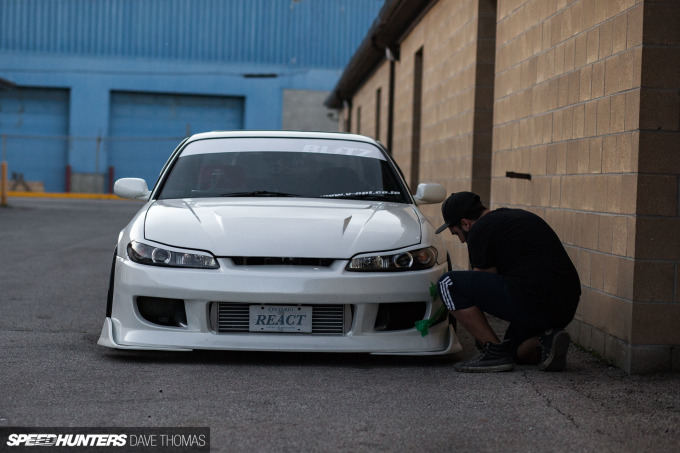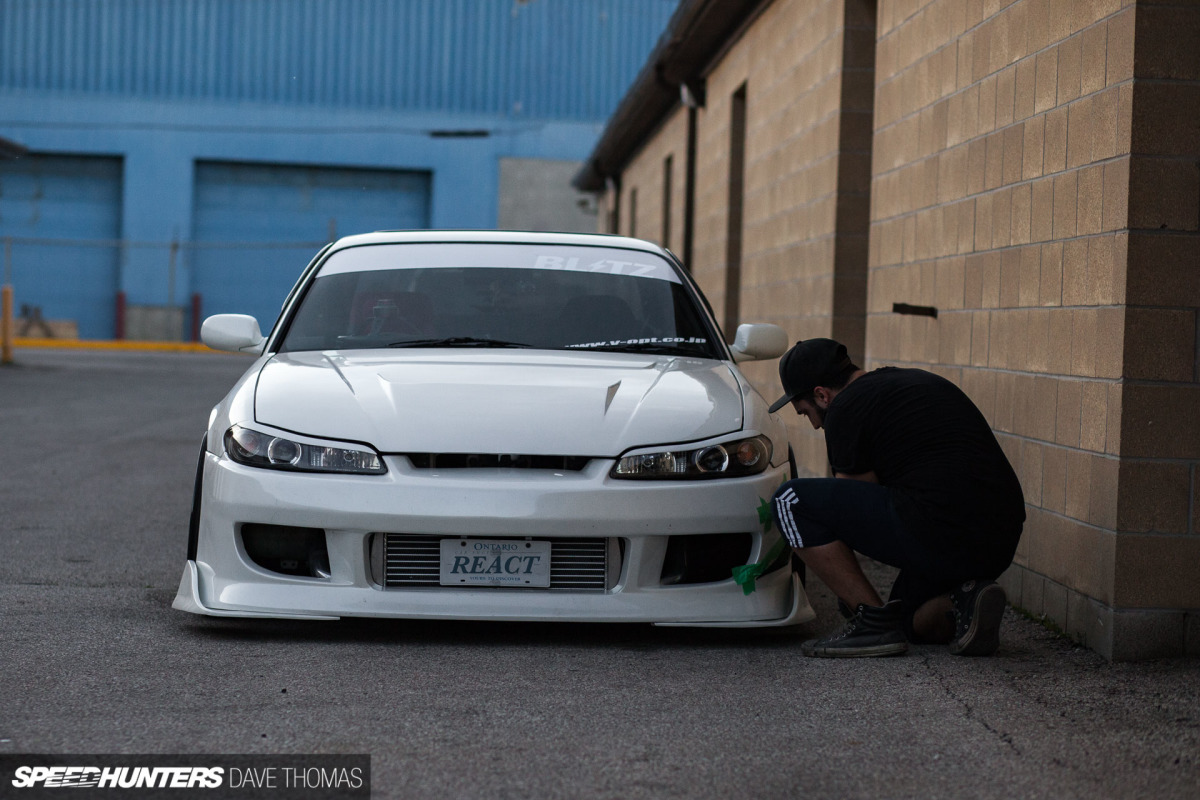 For years, Mike built his S13 in the winter and drove it in the summer in Toronto, Ontario before starting the process all over again. The end result of this yearly cycle was an impressive 500hp, caged street car that, which in Mike's own words, "had every modification 'they' tell you makes a better drift car."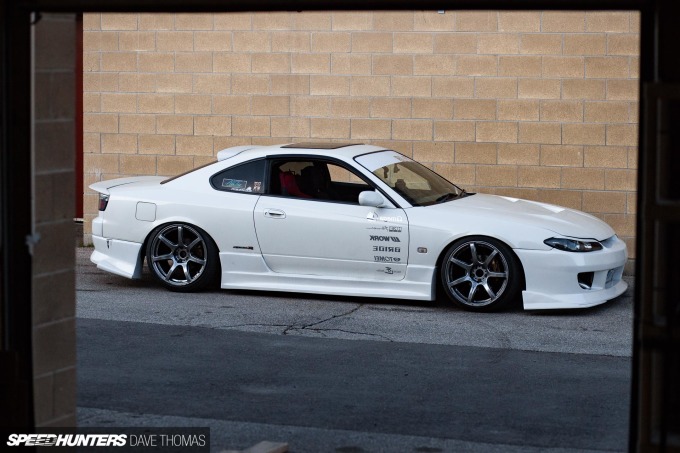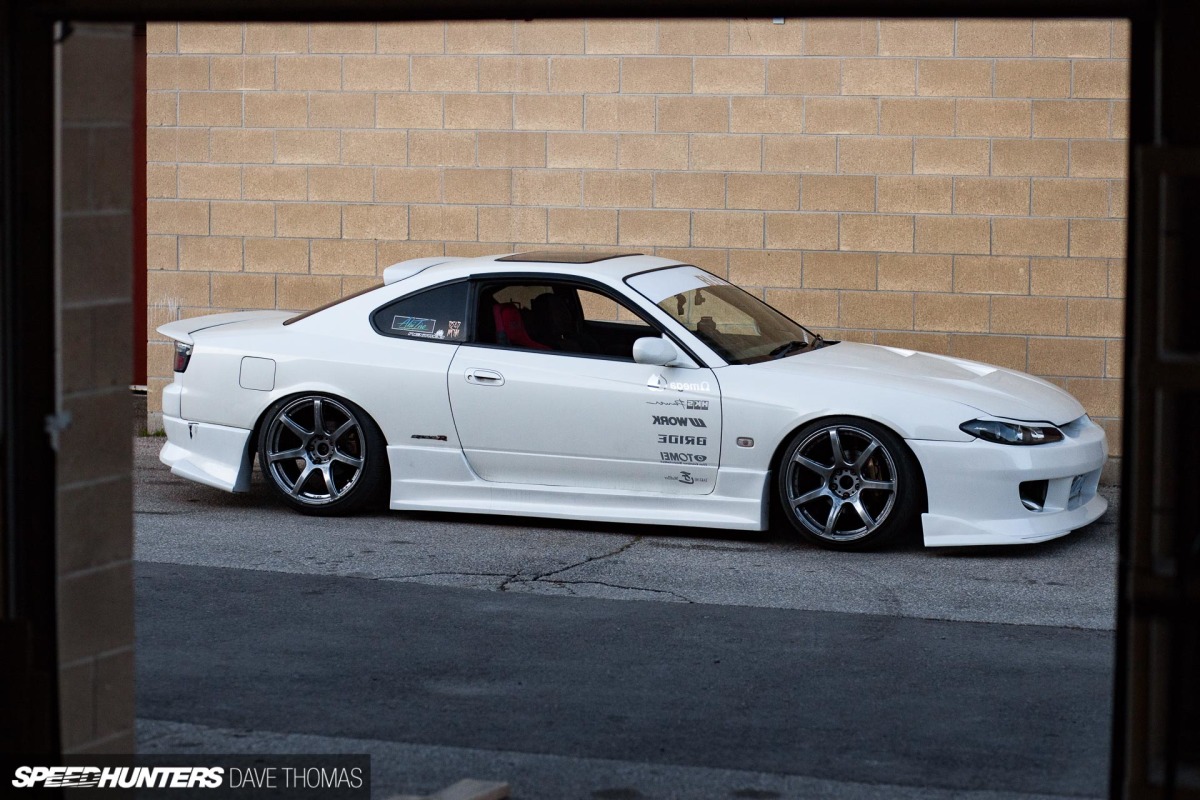 Looking back now, Mike describes many of those drift-specific upgrades as overkill and estimates he would have probably enjoyed the car more with less than half of them. Hindsight is a funny thing and his vision was only made 20/20 after a trip to Japan in 2015.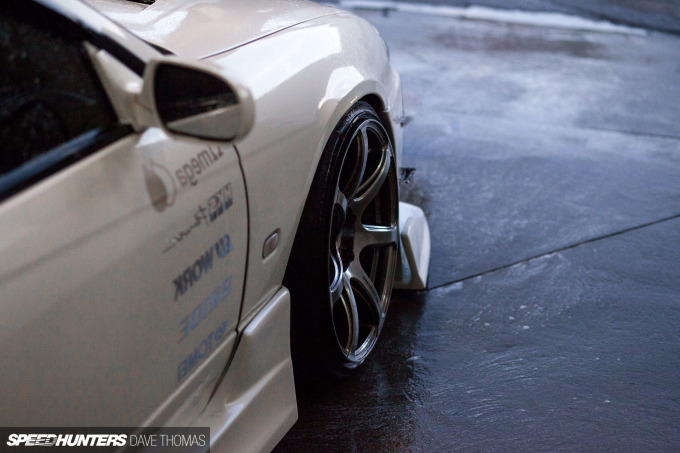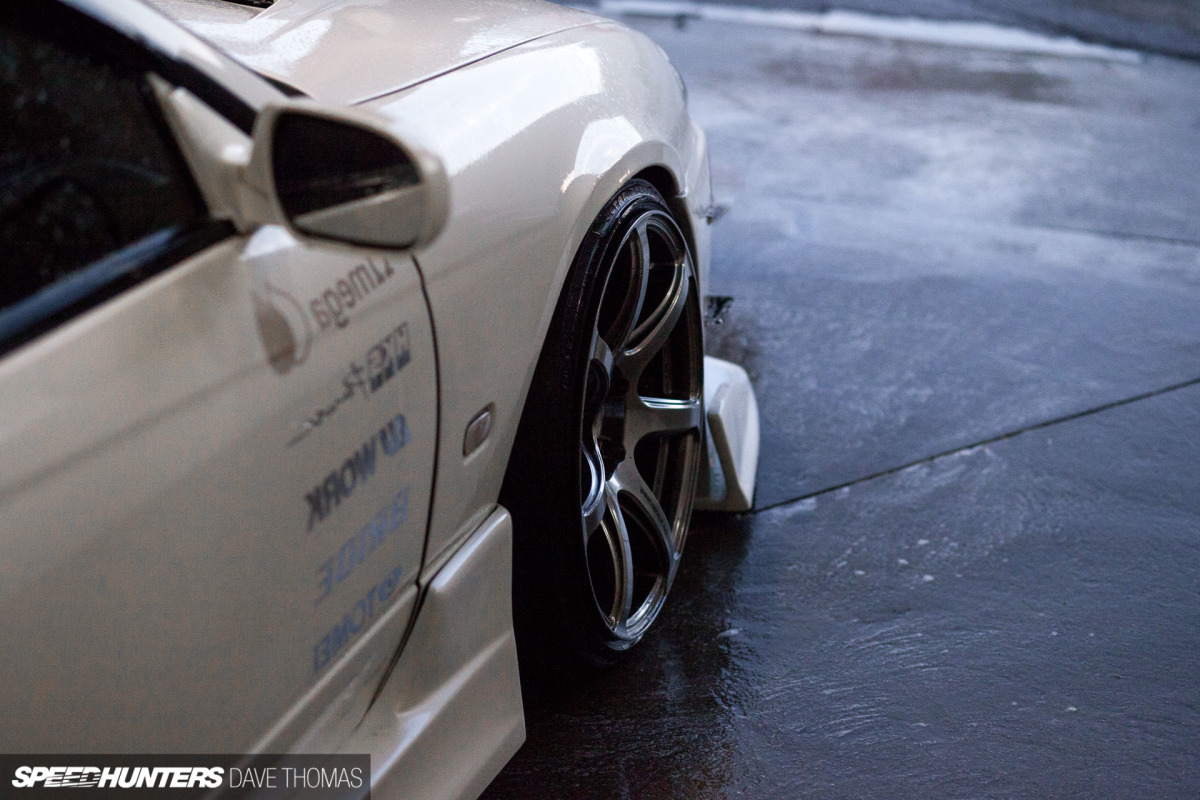 While abroad, Mike had the opportunity to experience several different cars on some of the best roads Japan had to offer. The car that left a lasting impression on him was an S15 Silvia Spec-R not at all unlike the one he owns today. That car was modified in several areas, but the owner knew when enough was enough. As a result, every modification, be it function or form, had a purpose.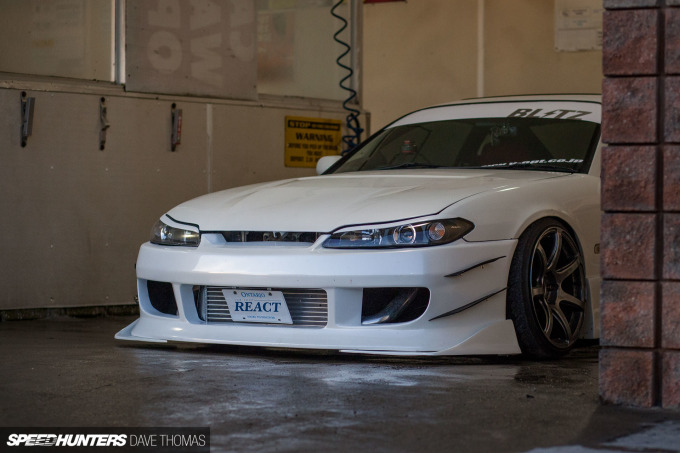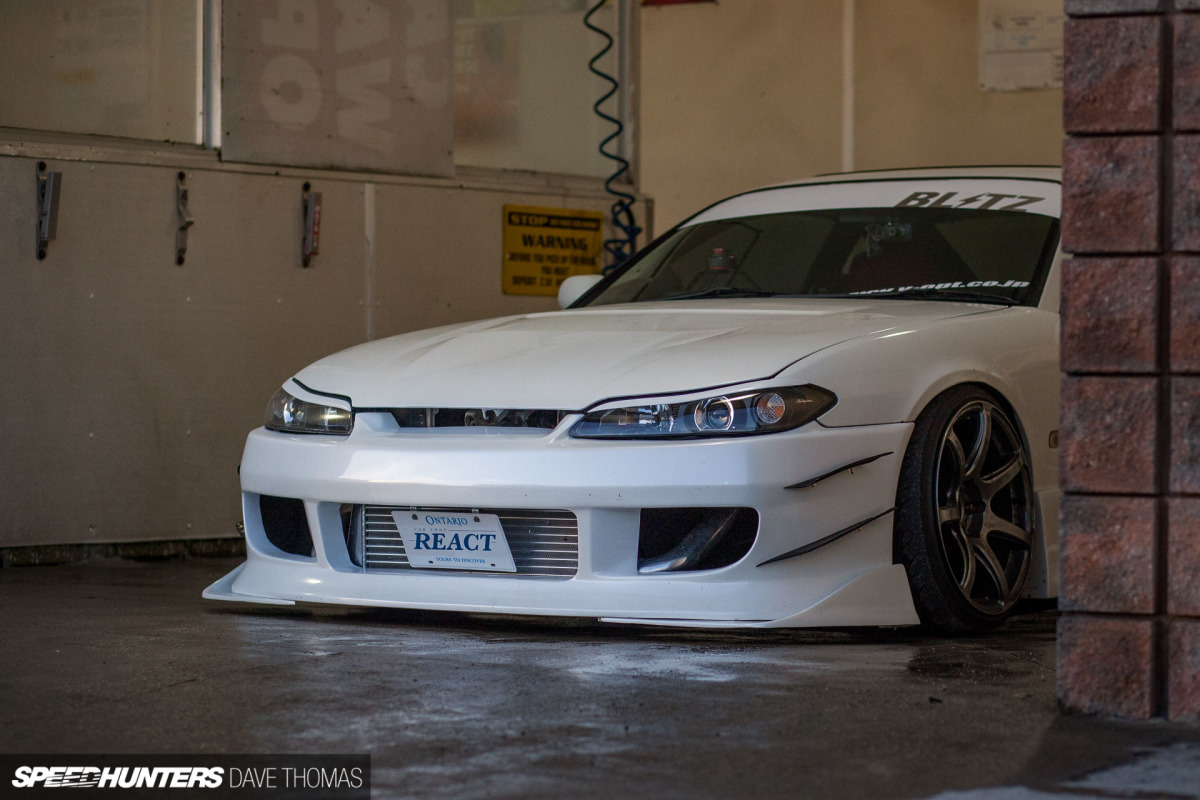 On the flight back to Toronto Mike's mind was set, and almost immediately after landing he went straight to 'The Unit' (the place he stores and works on his cars) to break down his S13.
Starting Over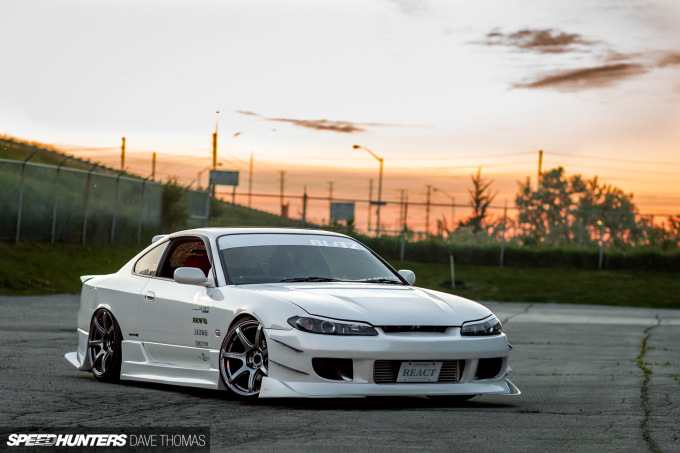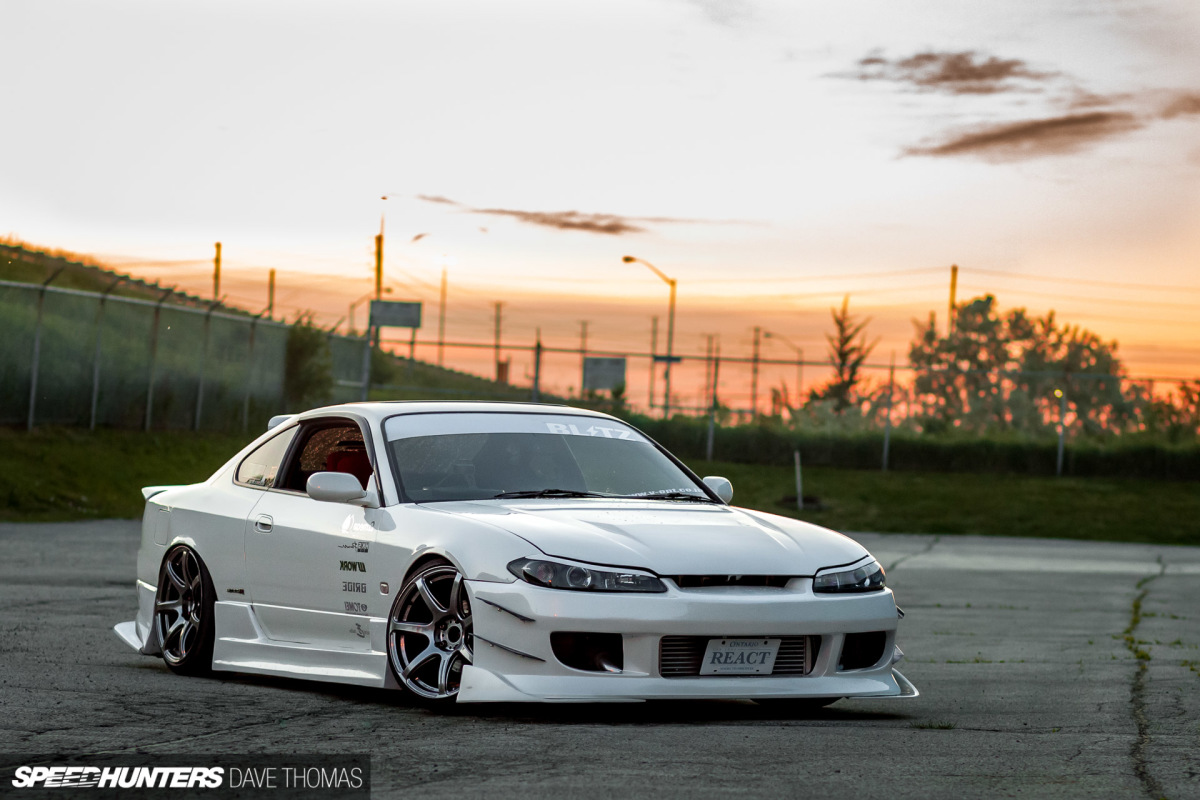 Within the space of about two weeks Mike had sold most of his S13 and used the money to put himself behind the wheel of an S15. To truly appreciate the differences between the two, he drove the S15 stock for a brief period of time, this evaluation period being used to figure out what modifications would improve the Silvia as a street and track vehicle.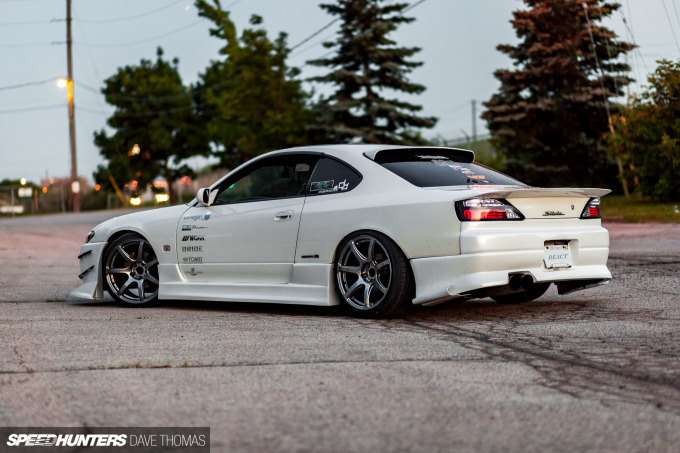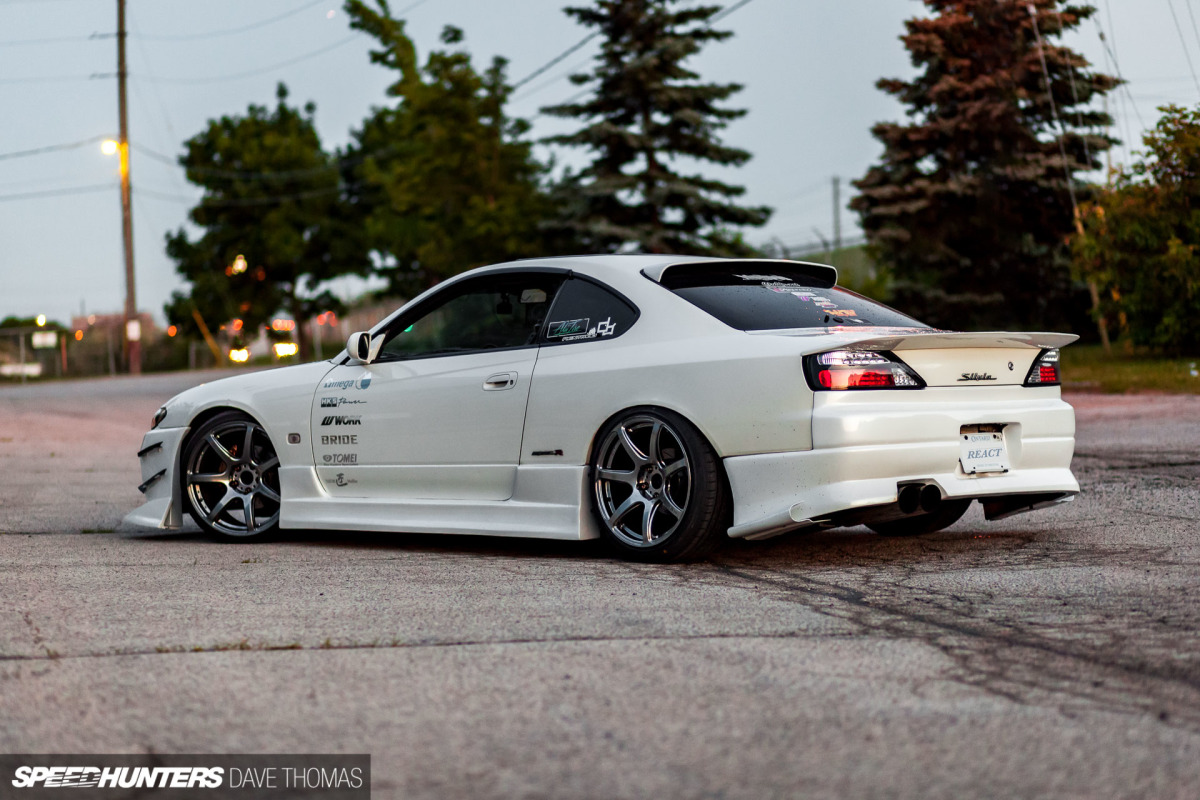 Wheels and a drop are nearly every car guy's go-to, so naturally Mike started there. The Spec-R models are already equipped with additional chassis bracing so most of the modifications have centered around adding points of adjustment. In this regard, Mike installed HKS Hipermax D coilovers, which not only addressed the car's ride height but stiffened things up as well. Under the S15 are Parts Shop Max tension rods, Maxima inner tie rods and Tein outer tie rods.
One modification Mike didn't add was an excessive angle kit. They might be all the rage in competitive drifting, but Mike is of the mindset that extreme steering angle isn't necessary for his style of driving. His car is equipped with a simple drop knuckle setup from ERA-1 that improves suspension geometry, as well as giving him a few more degrees of angle over stock.
Adding a more drastic angle kit wouldn't have allowed Mike to tuck 18×9.5-inch wide Work T7R wheels at all four corners, and that would have been a damn shame.
Style Up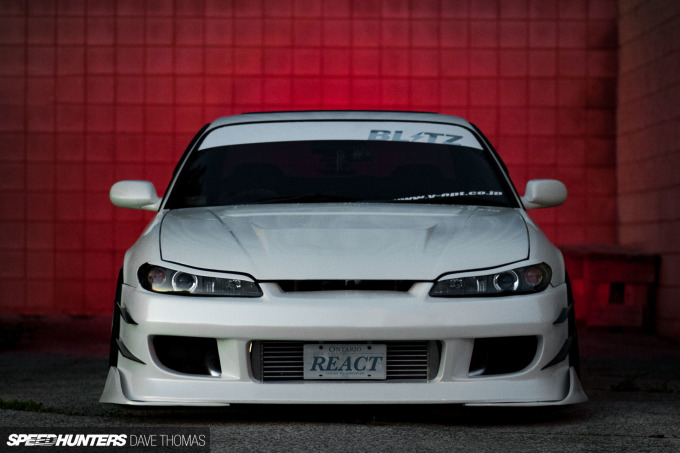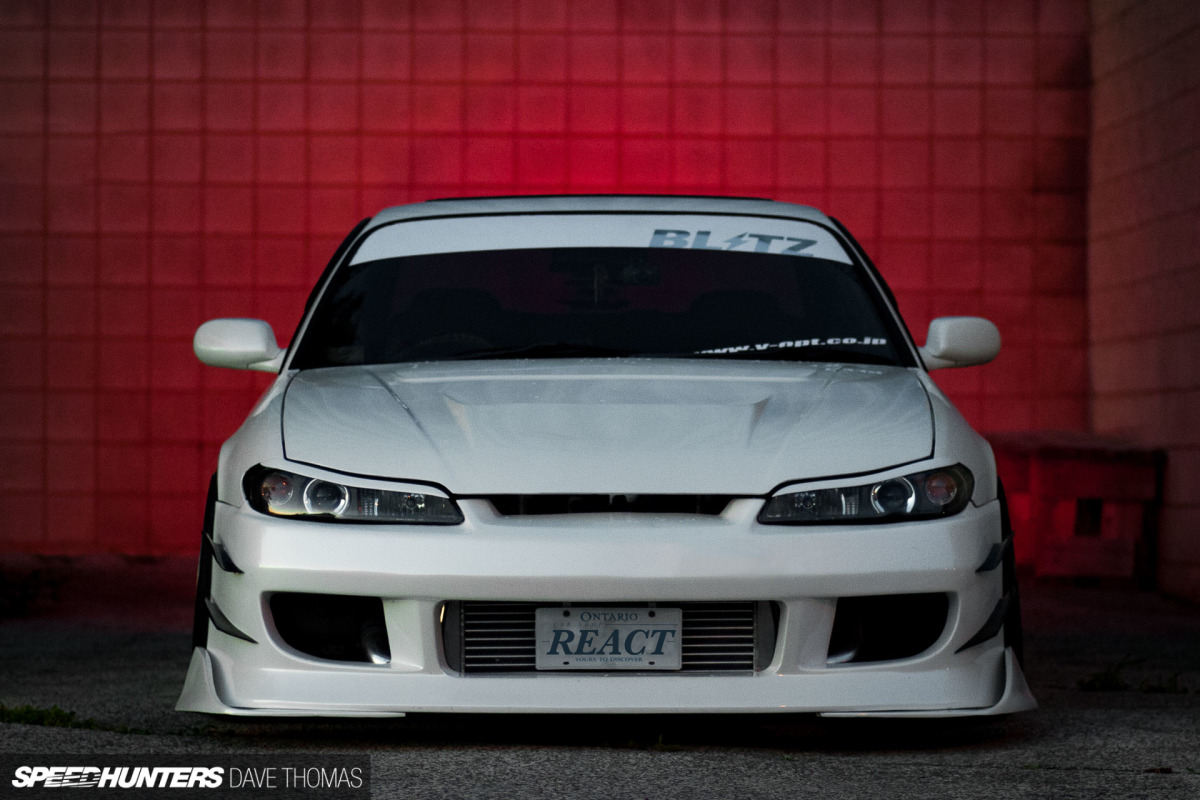 In terms of styling, Mike's car is aggressive, but it does so without the use of flares, a big wing, or wild livery. Instead, he used late '90s and early 2000s Japanese drift cars as visual inspiration. JDM builds from that era are what attracted him to drifting in the first place, and Mike hopes that in keeping that style alive he'll inspire the next local generation to do the same.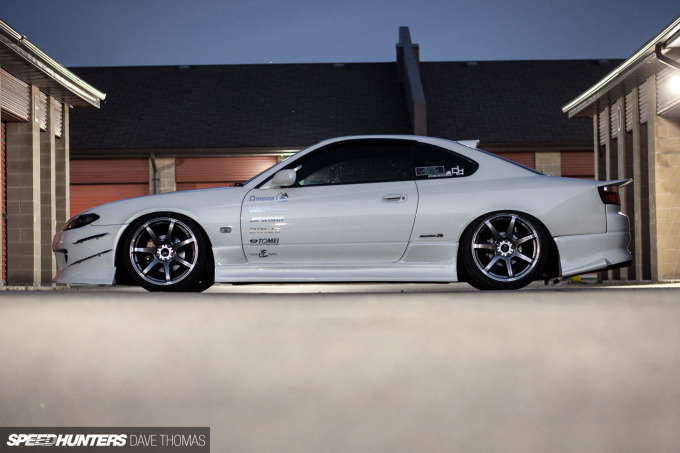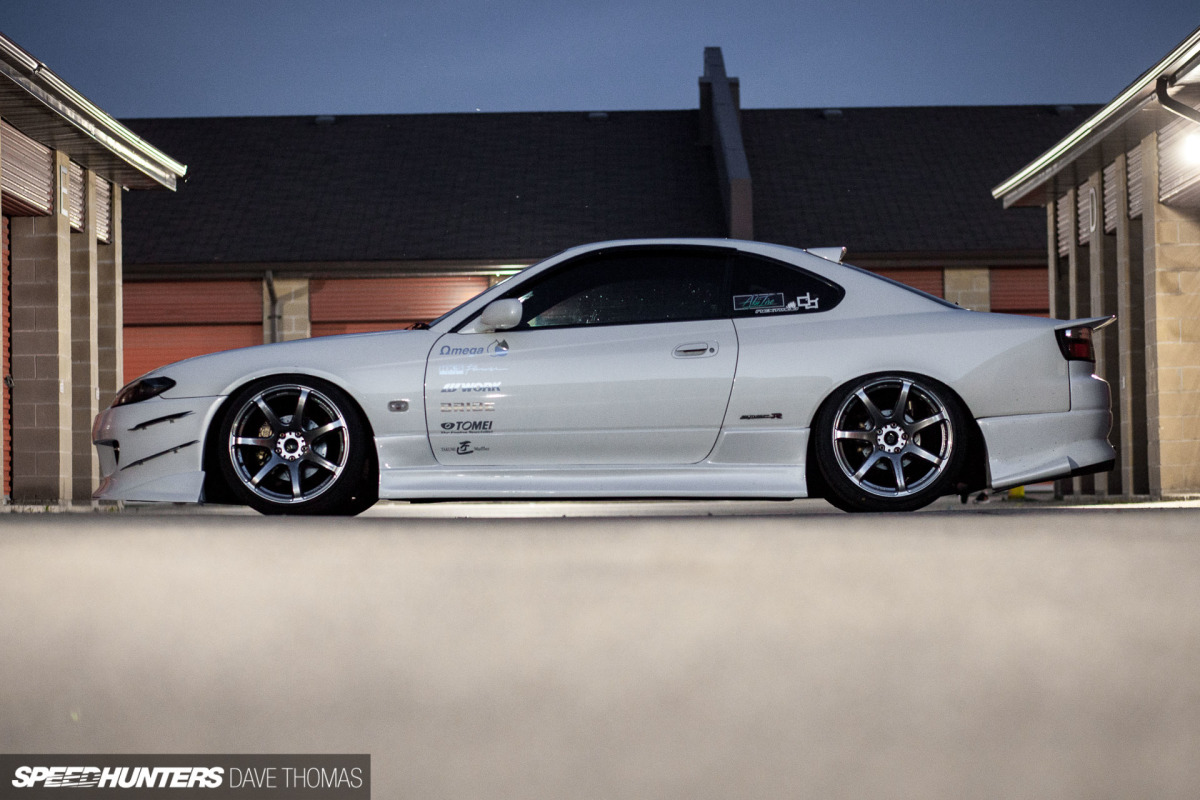 To achieve the look of a car that is practically hovering, Mike took a Vertex body kit and made it even lower. The side skirts have had material added to them horizontally and vertically so that they're both deeper and wider. It's a subtle, challenging, change to execute but it makes a drastic difference in the car's profile. An Origin Labo carbon fiber roof wing and D-Max wing add a bit of extra visual sugar to the rear of the car.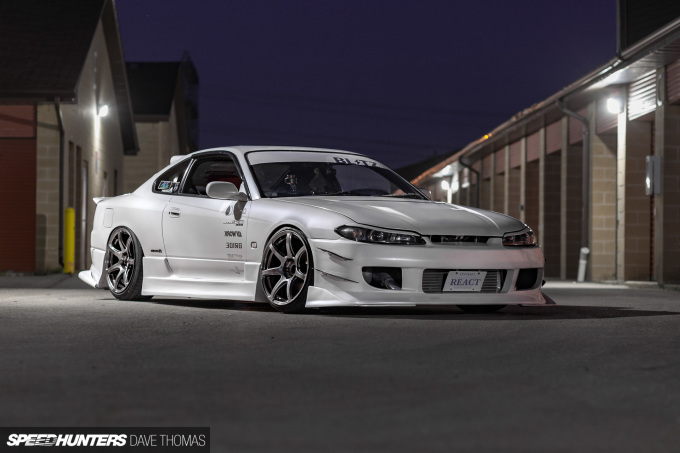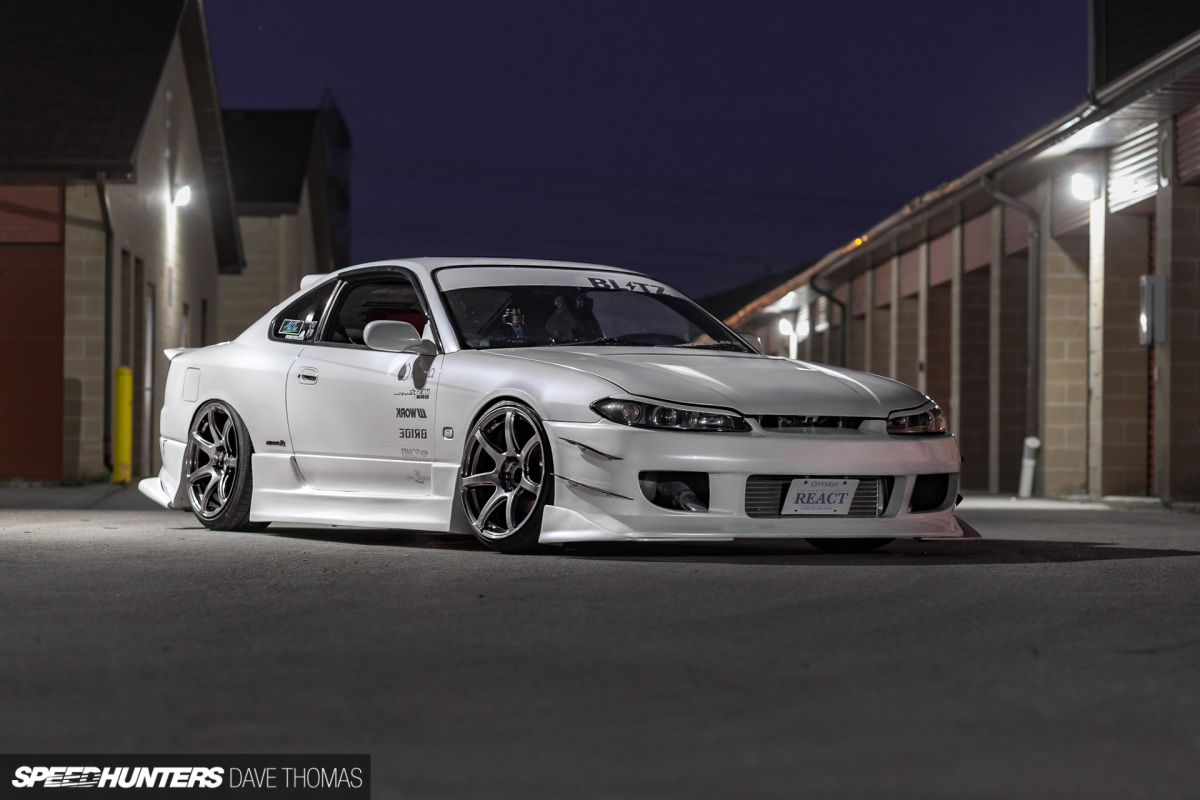 Up front, a vented hood and headlight eyelids give the car a menacing stare, while Final Konnexion under-canards and custom bumper canards help drive home the point that style is an important aspect of this car.
Inside, Mike has kept things clean and simple. There's no cage to step over upon entry, the doors retain their panels, there's still rear seating, and heck, even the power windows still work. Mike regularly drives the car out of country for drift events, so keeping the creature comforts intact was a necessity.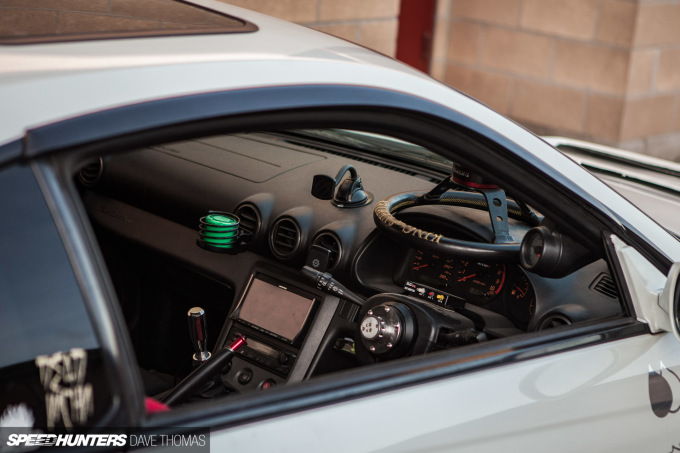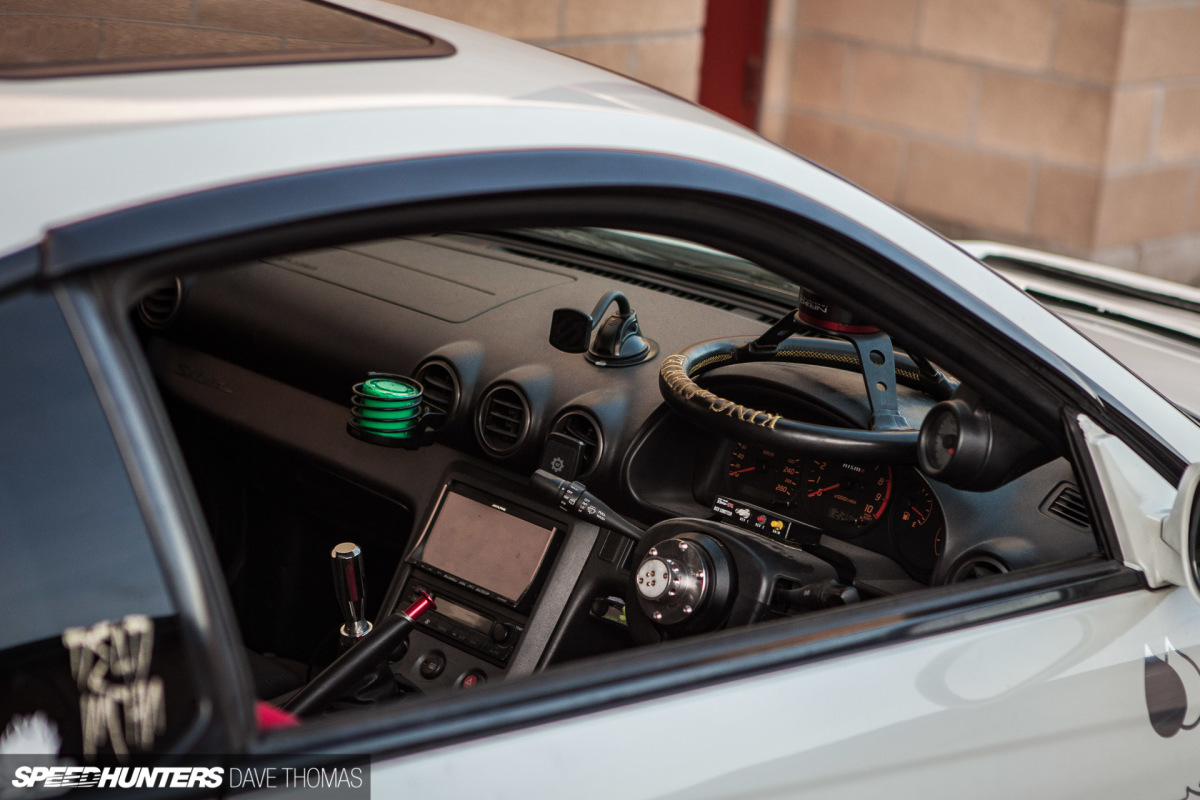 Mike's seat is a red Bride Zeta II and he steers the S15 with a Vertex wheel. There's also Nismo gauges, a Bee-R rev limiter, G Corporation checker mats, and a double-DIN headunit to control an audio system that features a removable subwoofer enclosure.
K.I.S.S.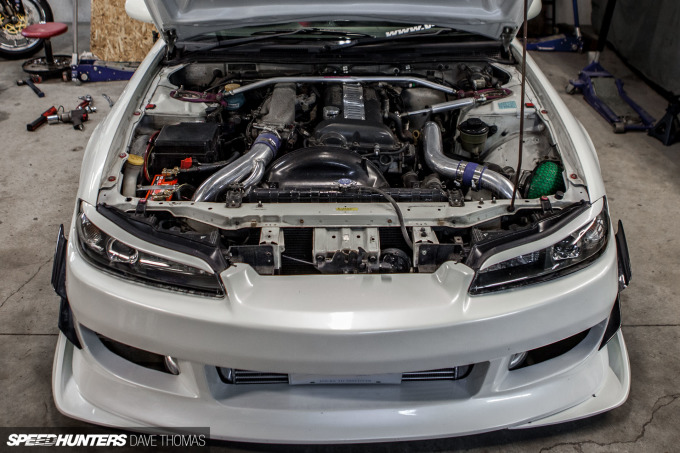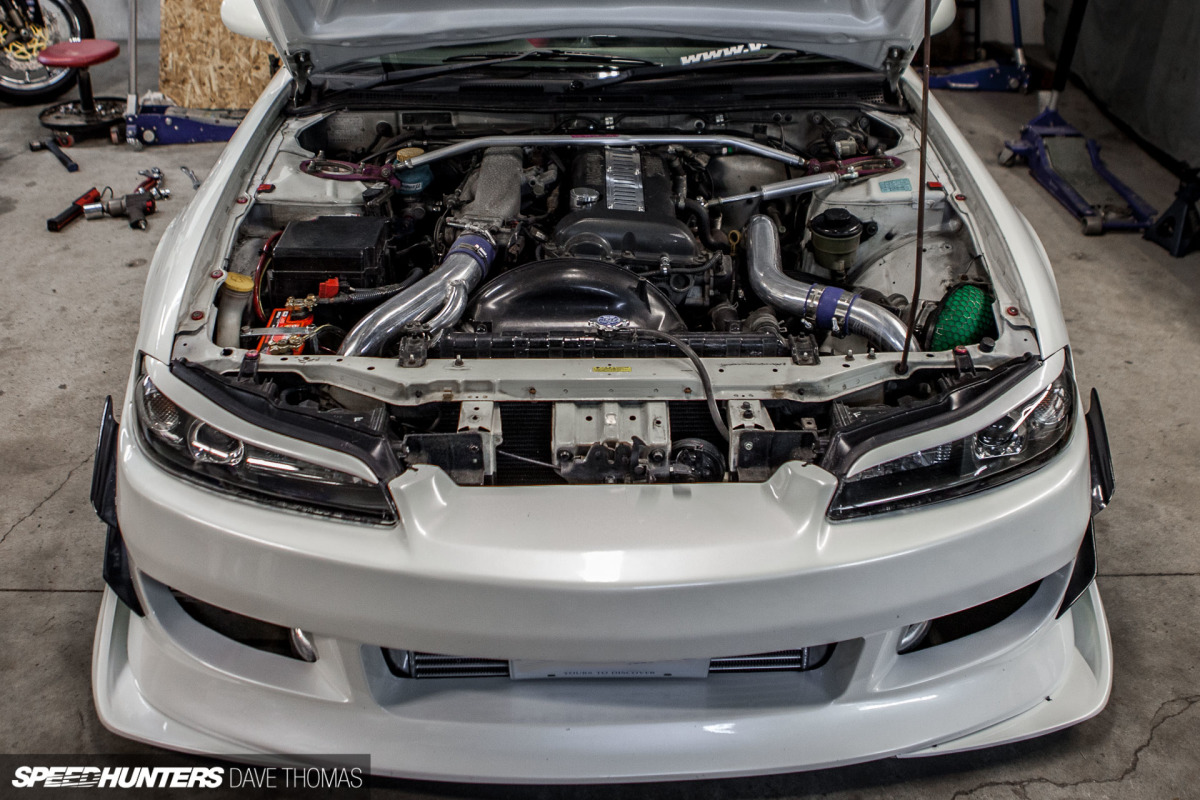 Under the hood of this car isn't a V8, nor a baby-eating turbo. There's simply an SR20DET that's received a few modifications to make it better handle the demand Mike puts on it.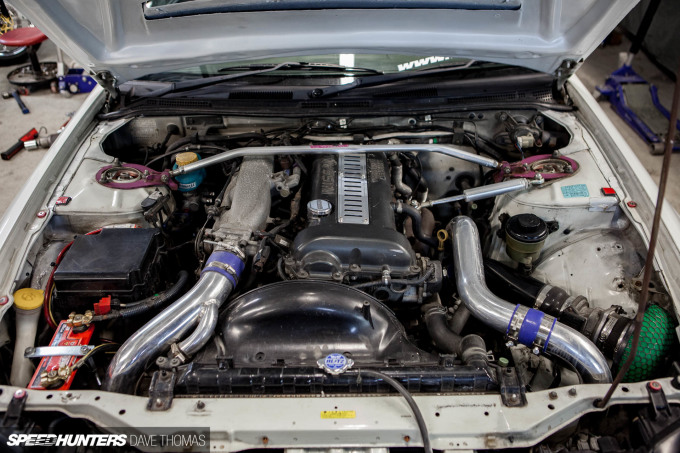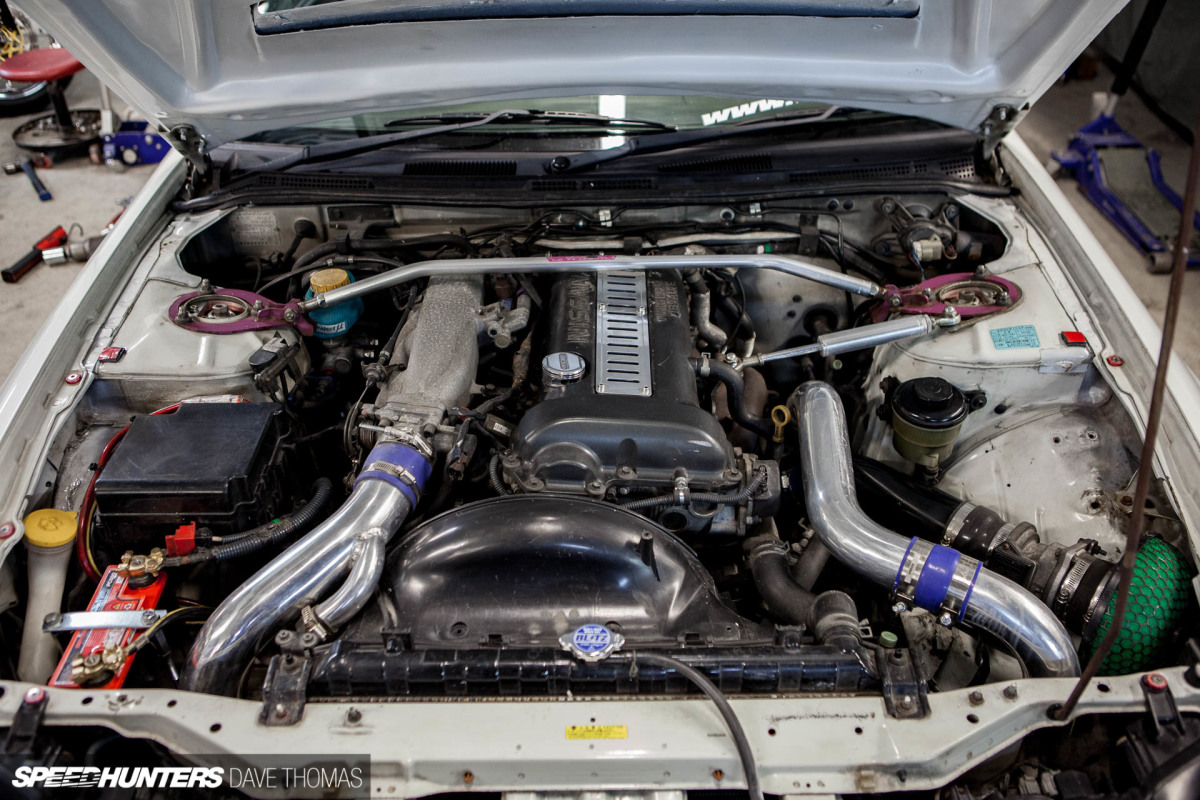 Mike traded the already larger Spec-R intercooler for a Blitz front mount, added an HKS Super Power Flow filter, swapped the battery for a half size equivalent, and turned up the boost. As it sits, he estimates the 2.0-liter four cylinder makes somewhere in the neighborhood of 260hp.
Don't Talk About It, Be About it
If you think that's too few horses in the stable to drift, think again. Mike is able to put that power to good use as he was more than happy to demonstrate at Drift Jam. High horsepower cars are cool, especially on paper, but there's something to be said for a mid-power car that sees its entire power band used effectively.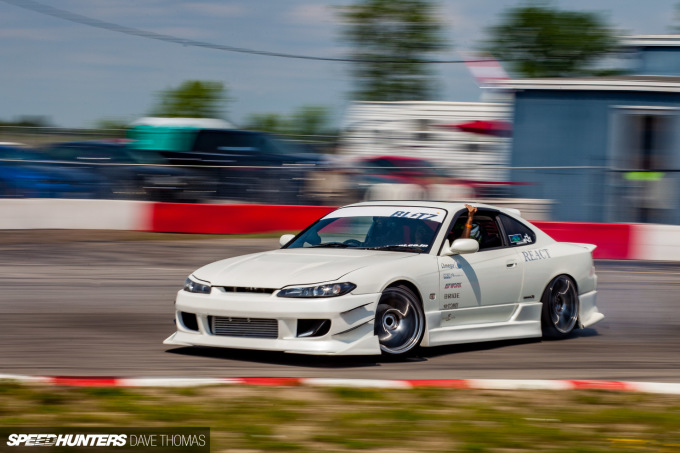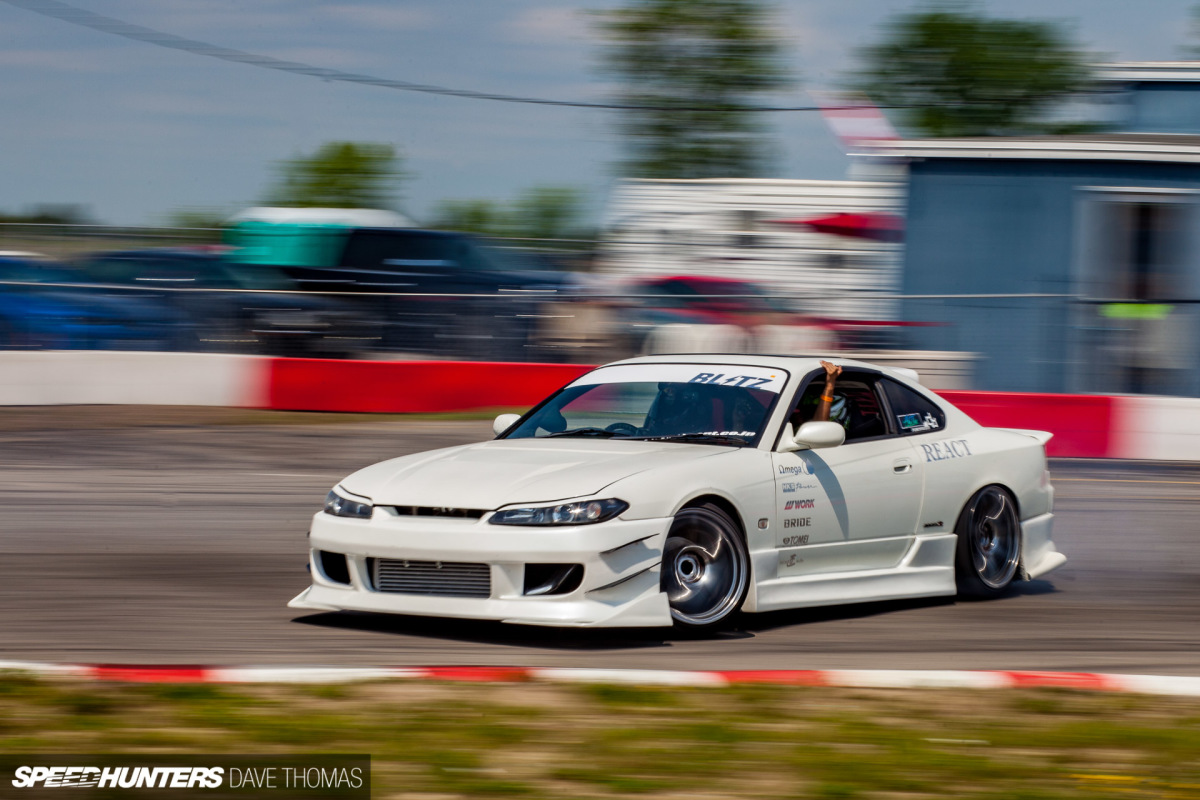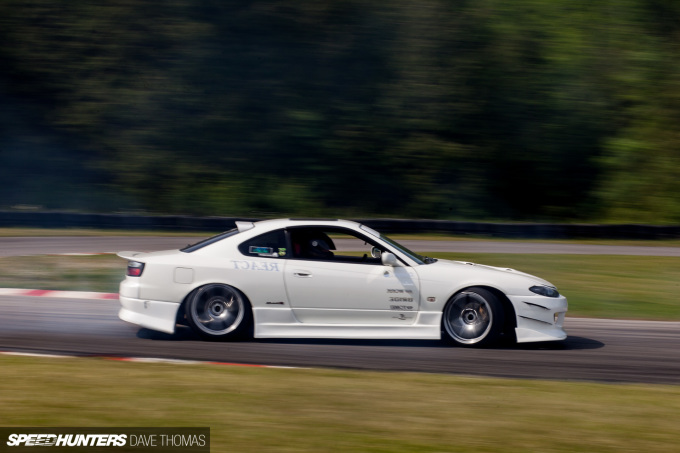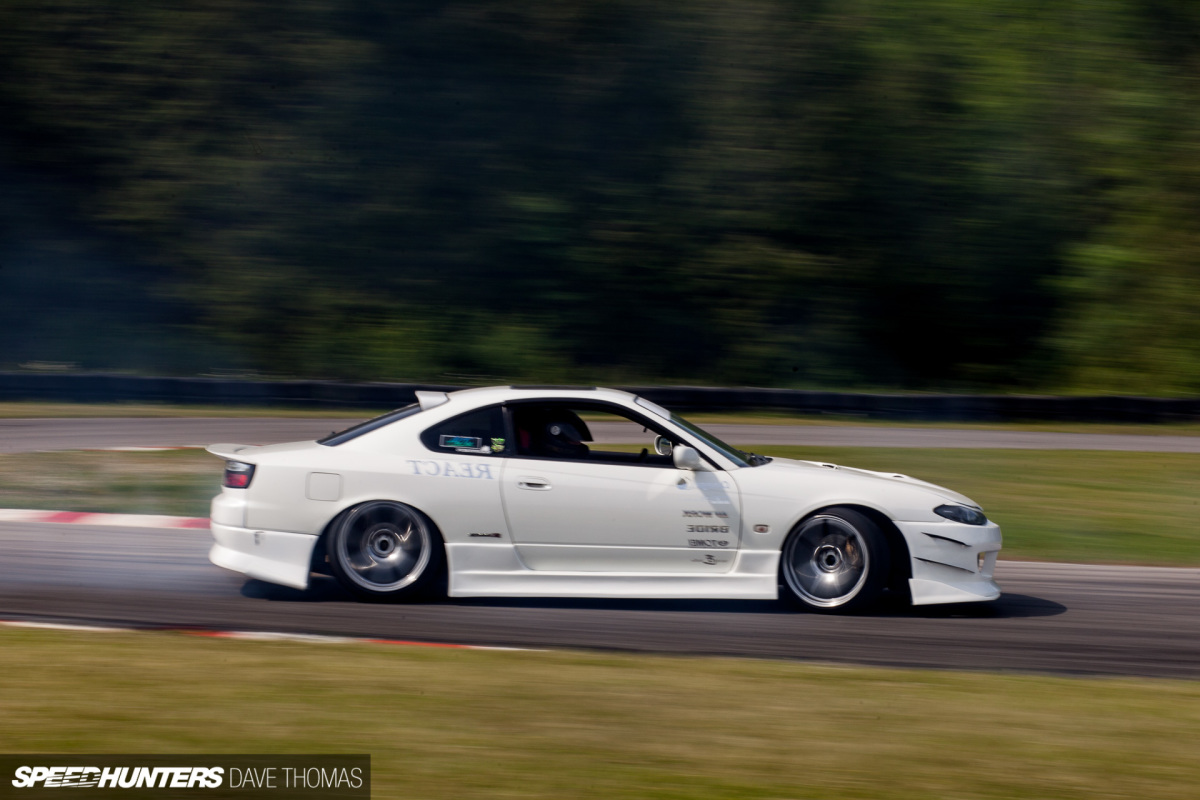 The day these photos were taken the temperature was, 35°C (94°F), but the S15 performed without a hiccup lap after lap. And after being punished all day, Mike was able to flick his A/C on and close his inline exhaust baffle for a peaceful trip back home.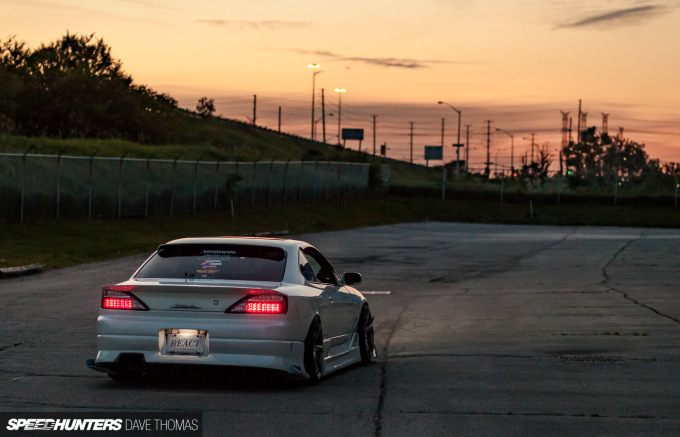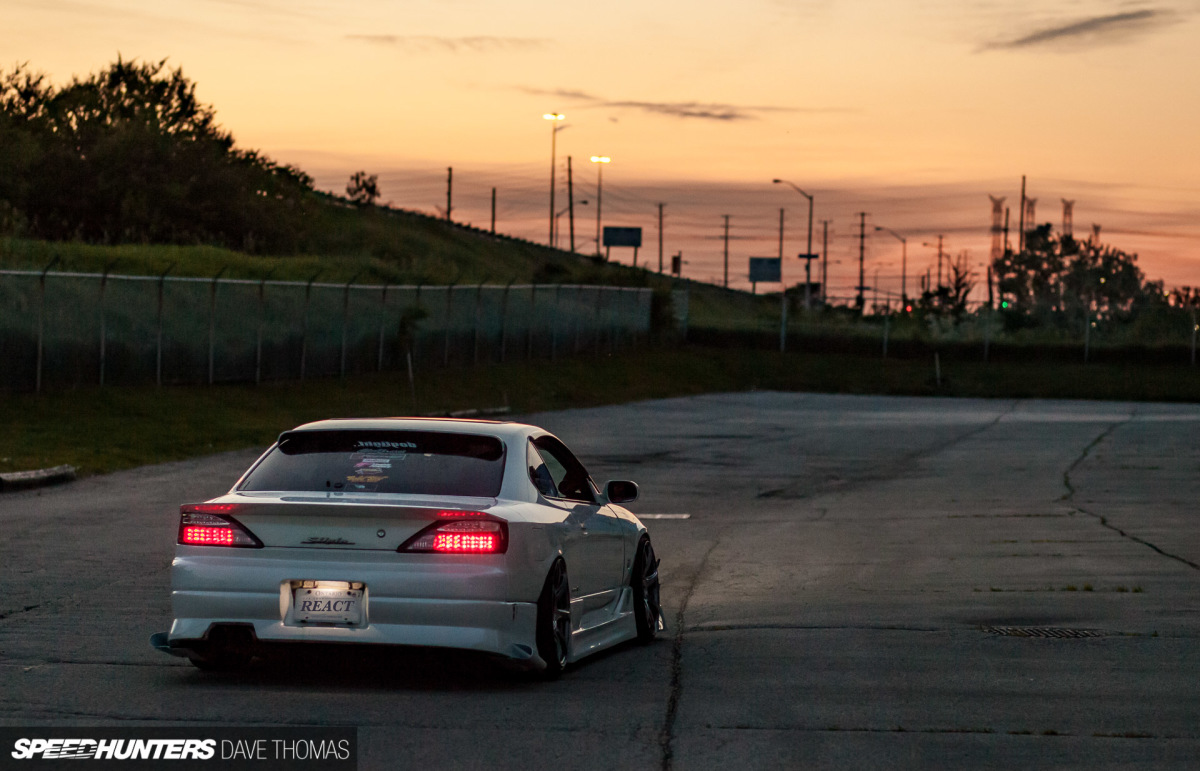 As much as I enjoy reading and writing about cars that push the limits of sanity, cars that excel at their purpose without breaking the bank are extremely compelling. In our own personal missions to build the car of our dreams, let's not lose sight along the way of what matters in the end. The drive.
Dave Thomas
Instagram: stanceiseverythingcom