Volkwagen's electric ID R Pikes Peak has destroyed all Pikes Peak records in its first competitive outing.
Blazing across the 14,110ft finish line at 7 minutes and 57.148 seconds, Romain Dumas is now the fastest man to the summit, averaging 90.538mph around the 156 turns to the clouds, and destroying Sebastien Loeb's 2013 time of 8:13.878 in a Peugeot 208 T16 Pikes Peak and the first vehicle to dip below the magic eight minute mark.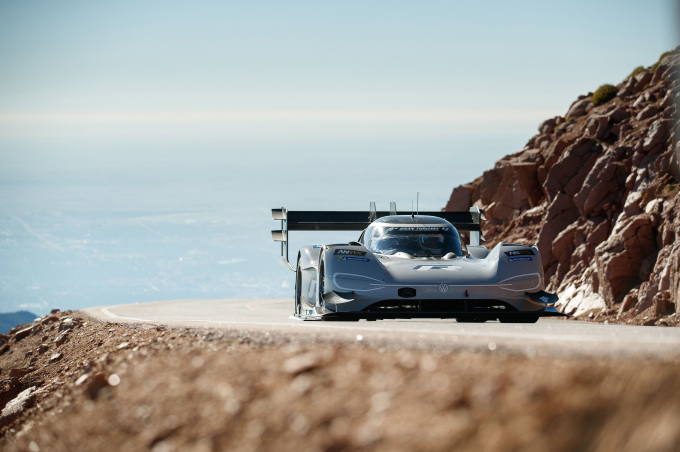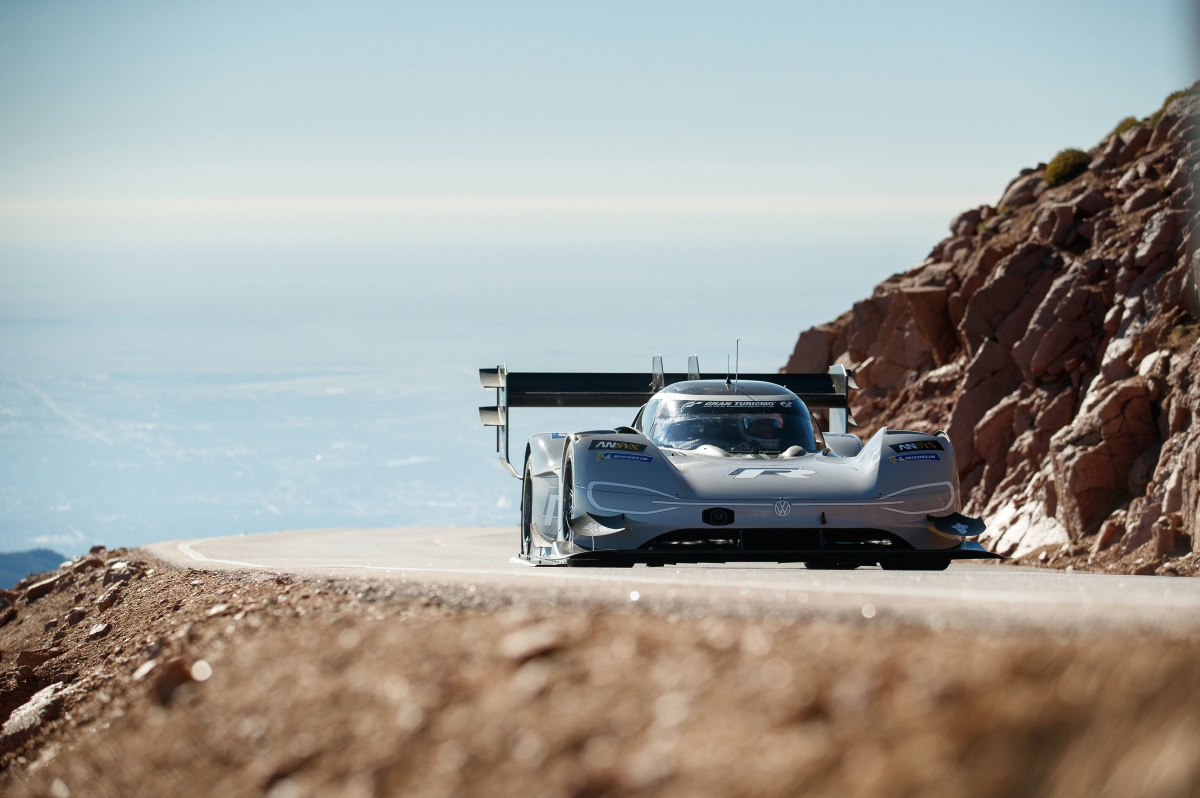 That's not bad considering the car only entered development in October last year.
The race itself should need no introduction. This twisting and dangerous 12.42-mile annual hill climb ascends some 4,720ft, from Pikes Peak Highway through the clouds, to the summit in the Rocky Mountains. It's an event that attracts the world's top hill climb competitors in a bid to become to fastest past the chequered flag.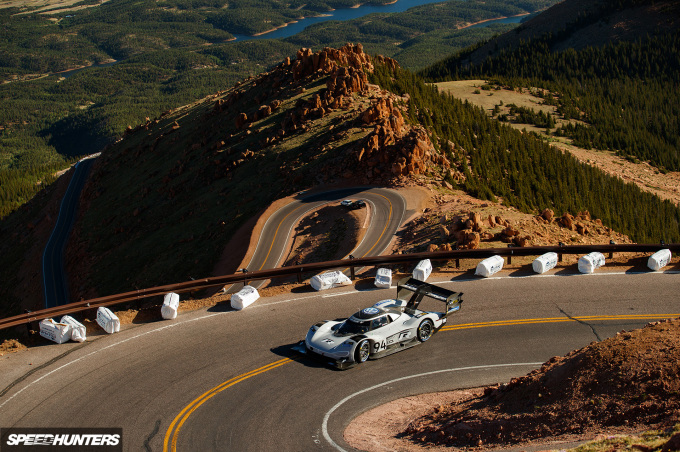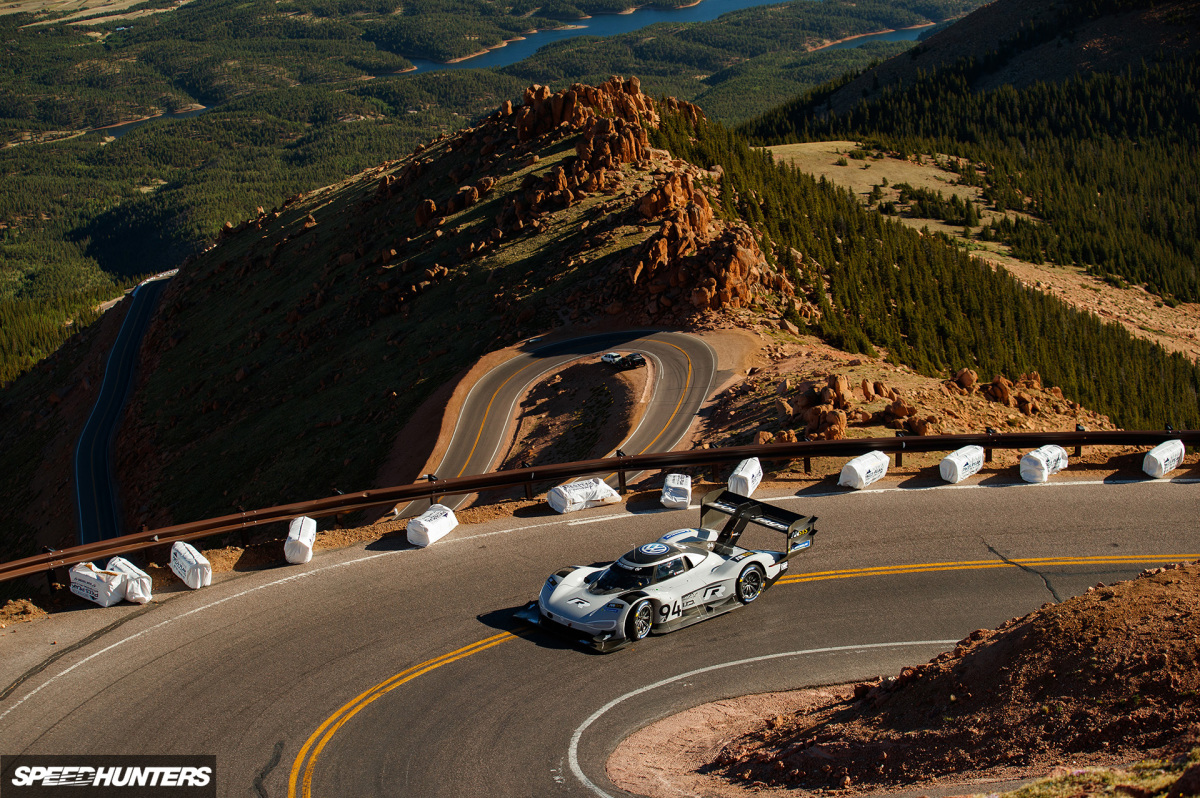 Not only does the length and difficulty of the course pose problems for competitors, but the huge increase in altitude creates its own unique issues too. As the course climbs the air becomes drastically thinner, starving traditional internal combustion engines of one of their key ingredients. For a naturally aspirated engine, this can be as much as 3% per 1,000ft, and with the finish line at PPIHC sitting at 14,110ft, that's a 40-odd-percent drop in performance at the summit.
Forced induction has huge advantages in such situations, as the thinner air can be compensated for and greatly compressed to provide sufficient oxygen to the motor – what's more, turbo spool speed increases around 1-2% for every 1,000ft of elevation gained, so turbos even perform more efficiently at altitude than at sea level. Of course there's a downside – the higher you go, the significantly harder the turbo has to work to provide sufficient boost, leading to an increase in heat and decrease in longevity. In short, altitude does the internal combustion engine no favours.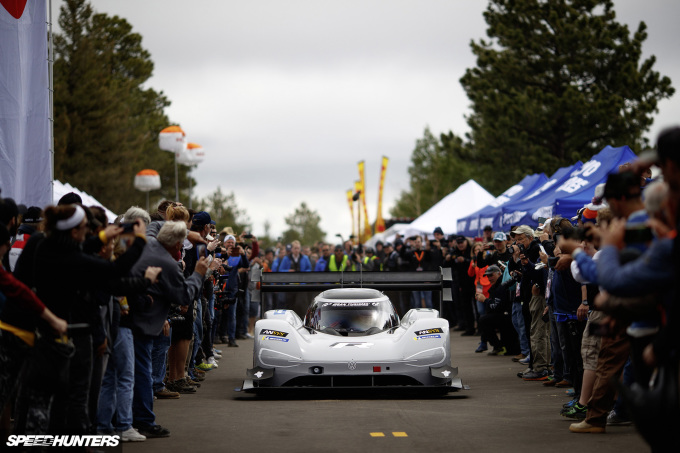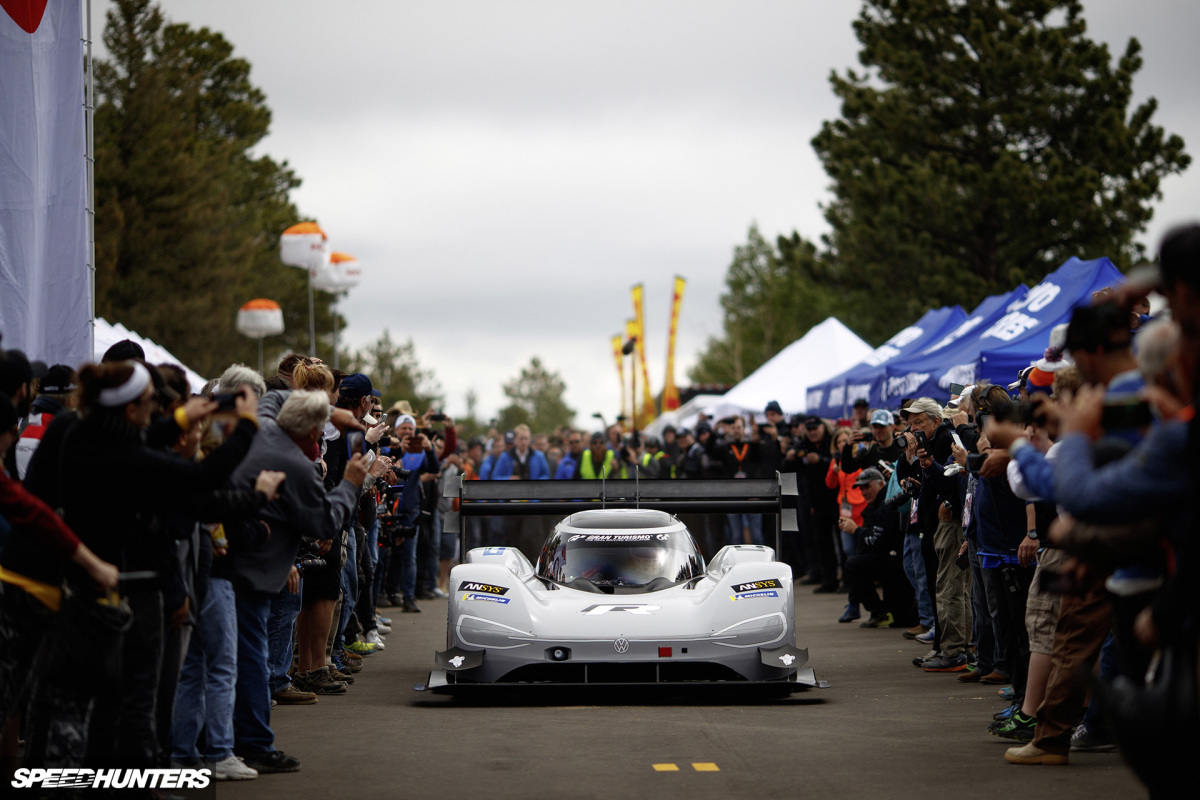 This is where EVs can really excel. As they aren't affected by atmospheric conditions in the same way that engines powered by fossil fuels are, their performance remains consistent as they climb. Volskwagen haven't released a whole lot of information about the ID R's mechanical aspects, but we know that two electric motors send around 670bhp to all four wheels and can rocket to 62mph in just 2.25sec.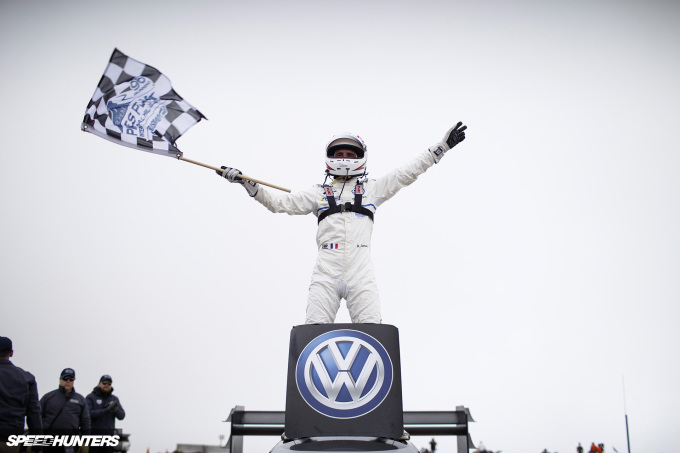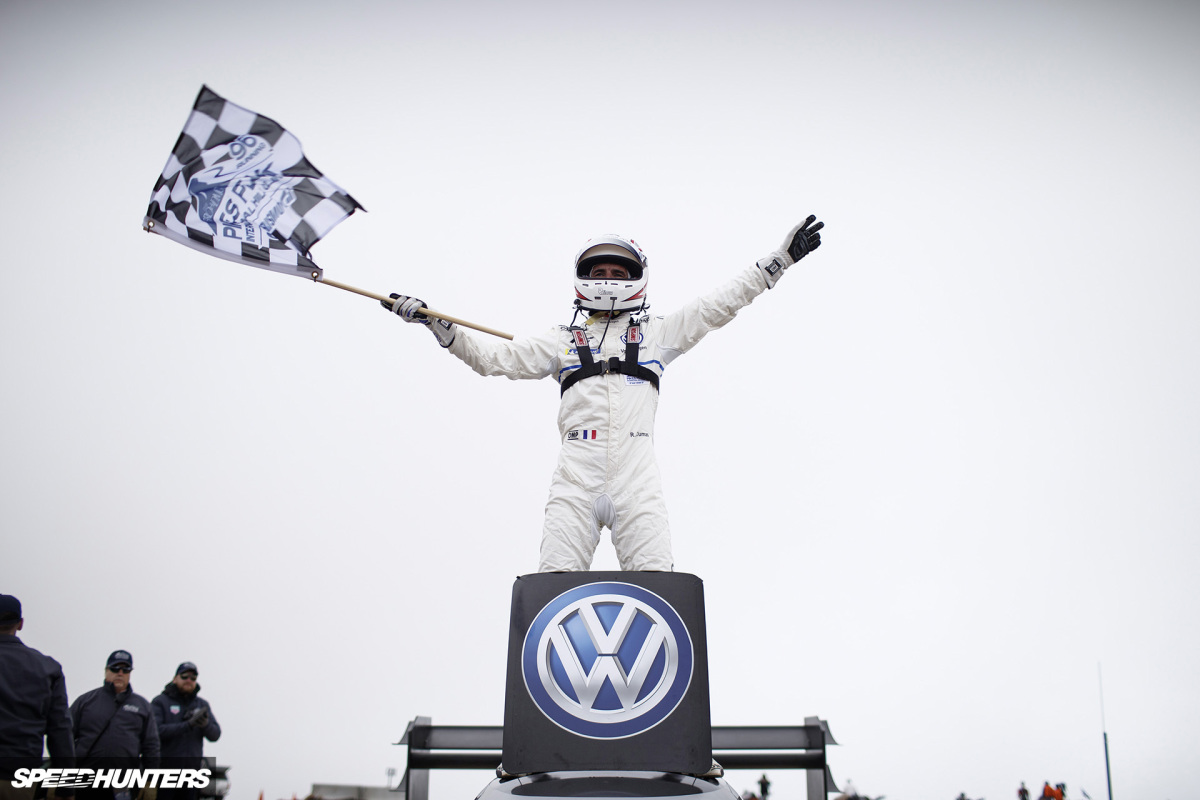 We also know that having Dumas behind the wheel significantly increased Volkswagen's chances of a record-breaking climb. After all, he's won PPIHC three times previously, and has a handful of victories driving hybrid cars, including winning Le Mans in 2016 in the Porsche 919 Hybrid.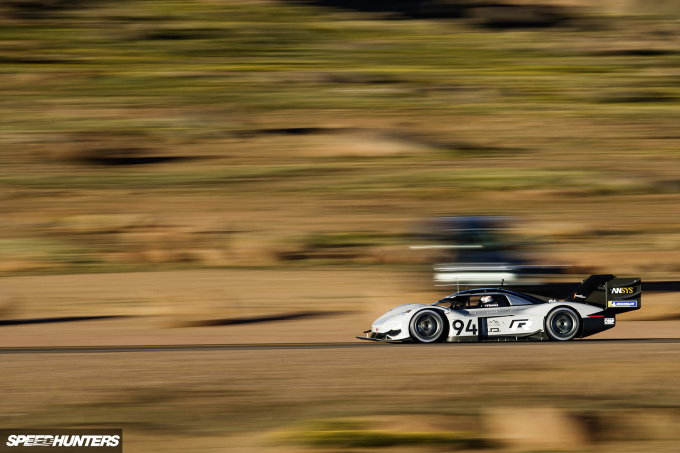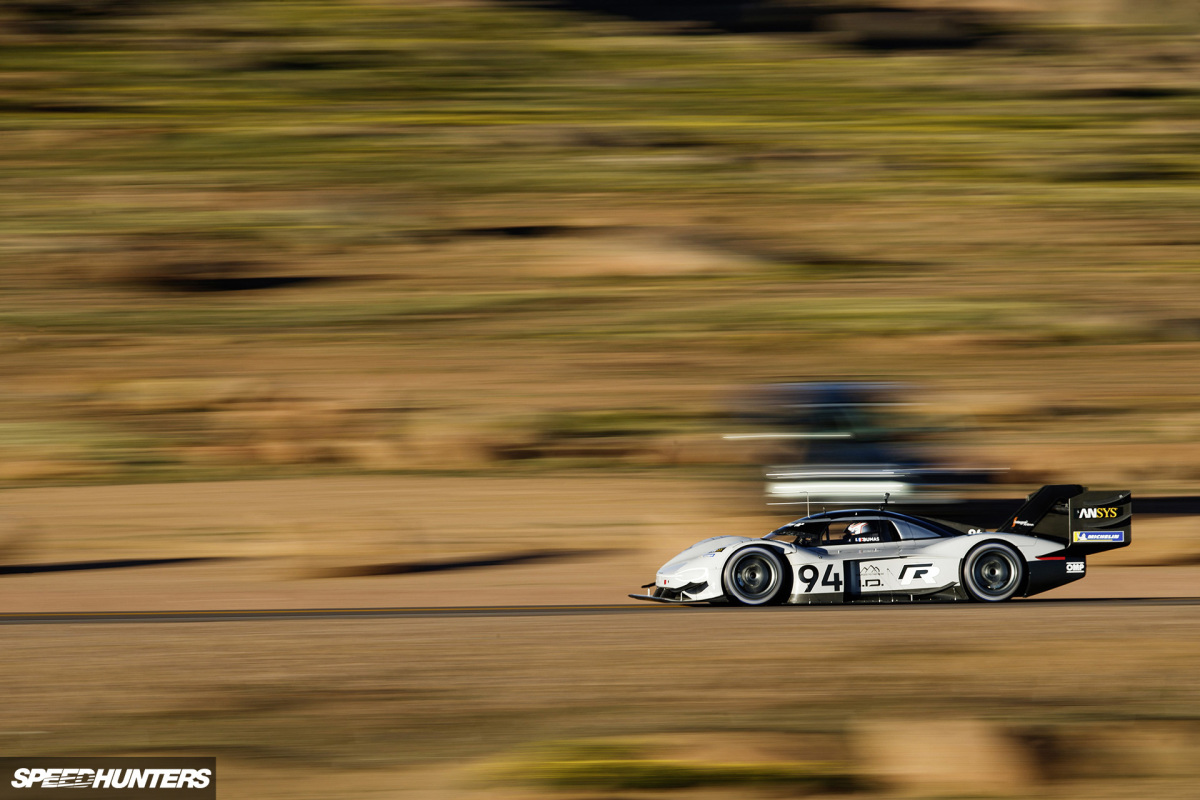 Off the back of Dieselgate, this result is hugely important to VW's EV development program, and sets a precedent for PPIHC.
It also begs the question of whether it's now possible for an internal-combustion engine to ever reclaim the crown at Pikes Peak?
Jordan Butters
Instagram: jordanbutters
jordan@speedhunters.com
Photography by Larry Chen, Louis Yio, Jason Zindroski & Jr Sang for Volkswagen Motorsport