In the aftermarket tuning and customization world, we've become use to seeing cars' outward appearances drastically altered – for better or for worse – with bolt-on appendages of the FRP and carbon fiber variety.
It's not often that a manufacturer gets in on the act though, but the new John Cooper Works GP Concept is proof that MINI, at least, is up for it.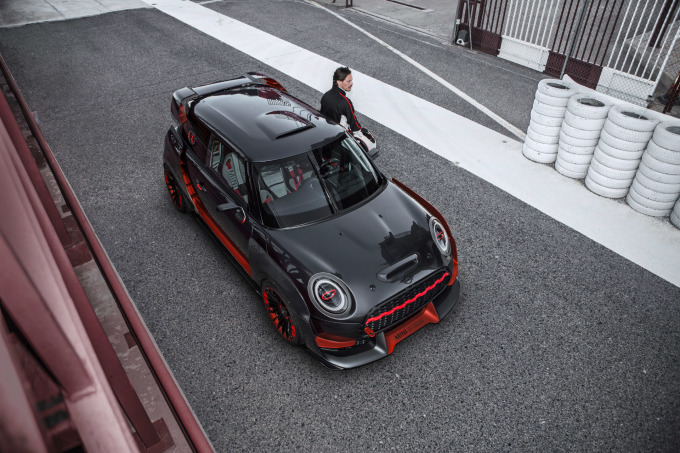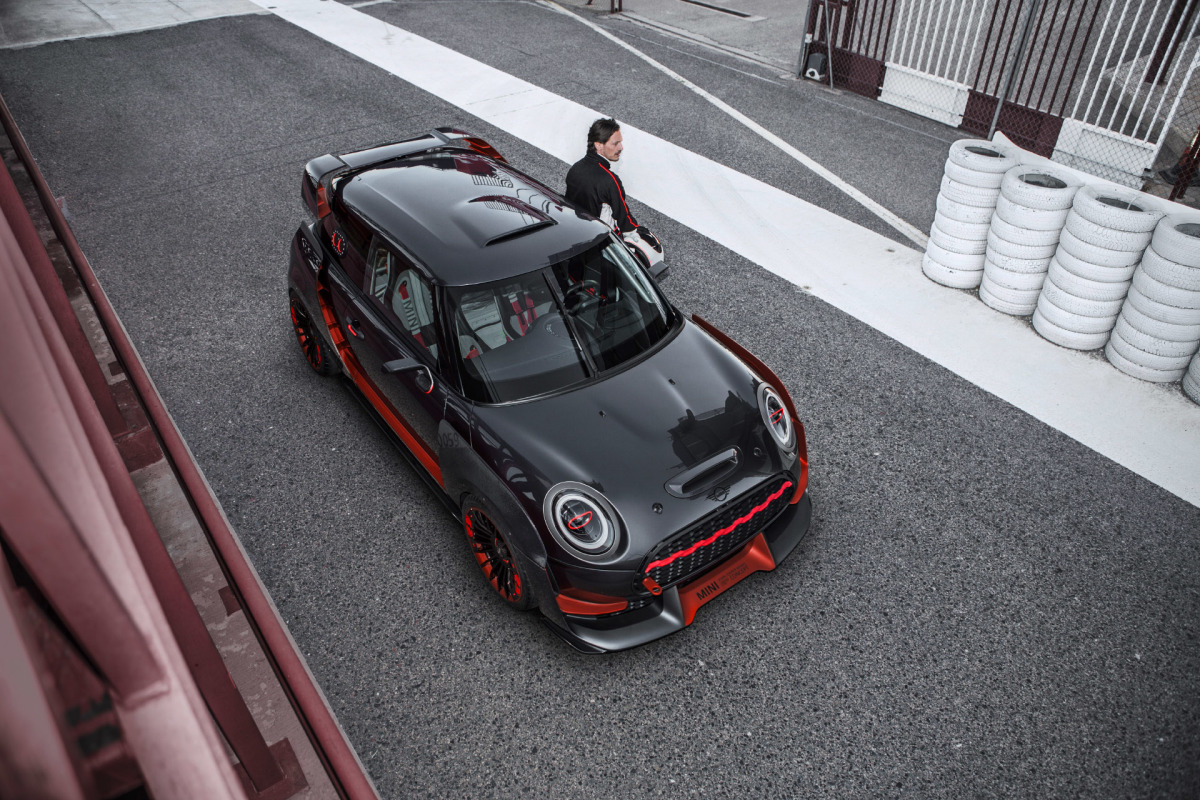 While the car is indeed slated as a concept machine that will be shown to the public for the first time at next week's IAA show in Frankfurt, John Cooper Works GP-spec MINIs are a thing; in both 2006 and 2012 the BMW-owned brand offered special JCW GP cars as limited edition models (2,000 units for each). In both looks and driving performance, they were both another step up from the highest performing MINIs in the line-up, but the new John Cooper Works GP Concept takes things to another level when it comes to visual aggression.
Not only is the concept much wider than the current MINI thanks to its unique front and rear fender treatments, its motorsport underpinnings are accentuated by the air-channeling devices applied to the bumpers, and low-slung side skirts. It's hard to miss the roof spoiler, too.
The use of carbon fiber throughout the JCW GP Concept's bodywork is no gimmick. With this project MINI set out to optimize the car's power-weight-ratio, and that's something also reflected in its lightweight 19-inch wheels. As you can see, braking performance hasn't been left to chance either.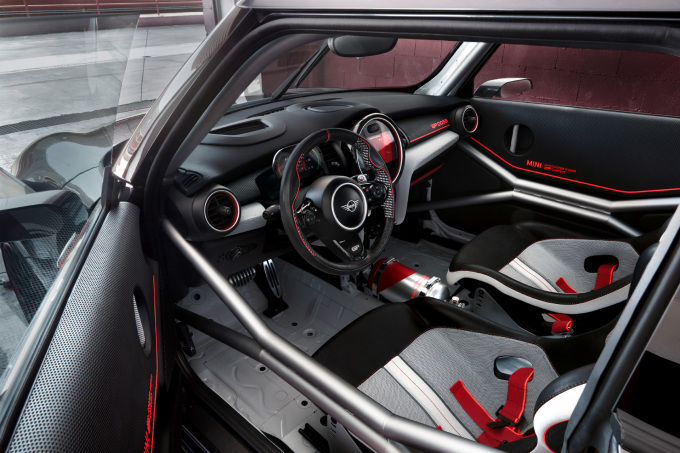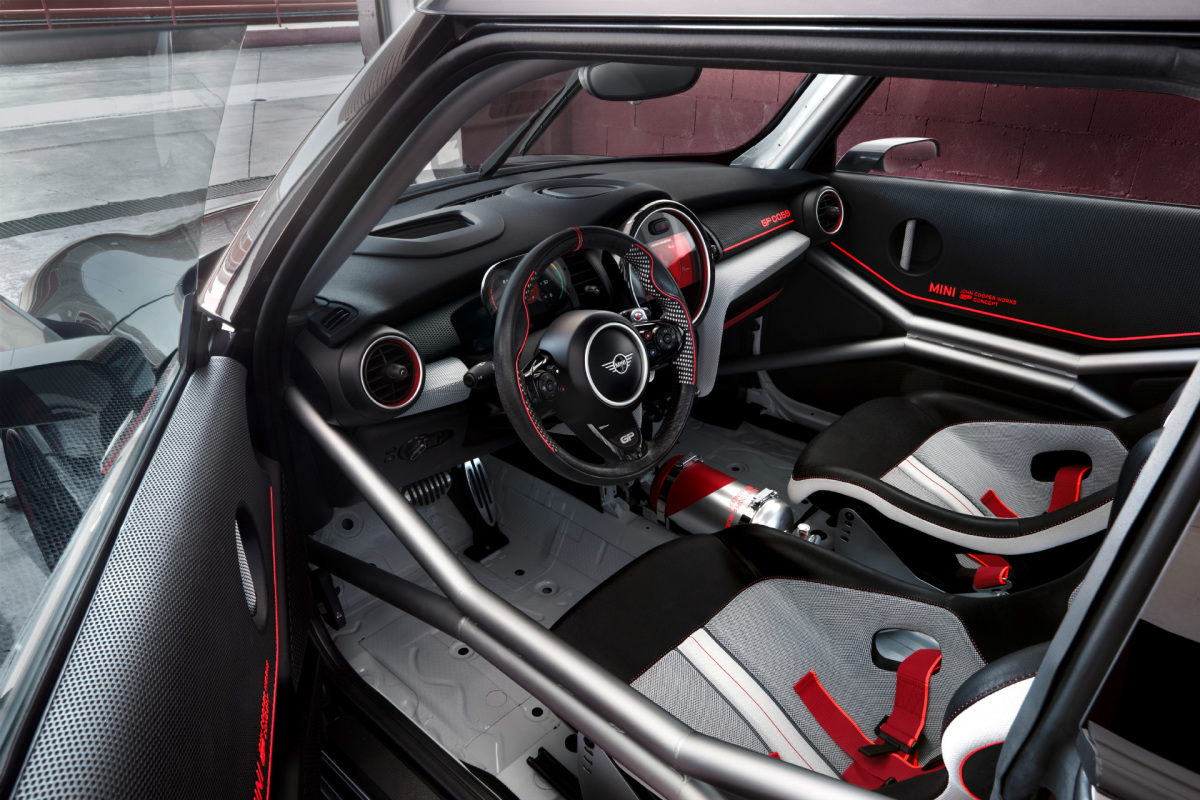 The interior space is more akin to the fit-out you'd expect in a next generation MINI JCW Challenge competition car than a road car, but we're not going to complain about a full roll-cage and low-mounted, fixed-back race seats.
As you may have already noticed, there is no gear stick to speak of; shifts are exclusively made by paddles on the steering wheel, which is also the only hint we get about the powertrain. When it comes to the engine, we'd at least expect to see a slightly tweaked version of the current MINI John Cooper Works' 2.0-liter turbo four-cylinder engine which outputs 228hp.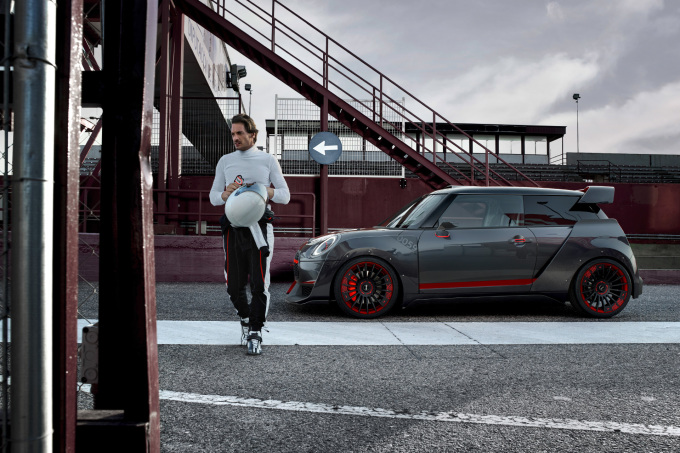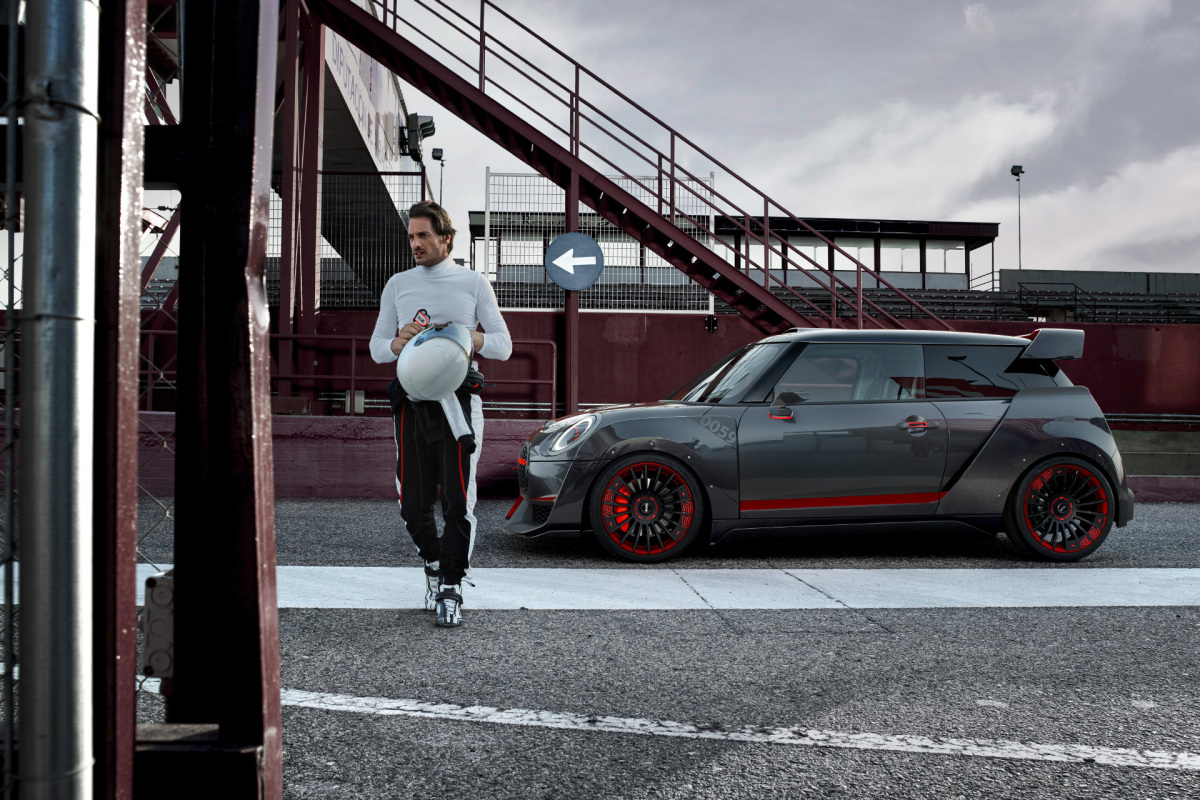 Whether you think MINI has nailed it with the JCW GP Concept or just gone too far, we're sure you'll agree that it's good to see an automaker going to this extreme with a design study for what will likely become a model you can buy off the showroom floor. The thing is though, if MINI built this car as it's seen here, shy of a new set of wheels how on earth would you go about personalizing it?!
Brad Lord
Instagram: speedhunters_brad
brad@speedhunters.com