The Specialist
During my recent exploration into Thailand's vast car culture, I set out to try and discover some local garages hidden away in the concrete jungle of Bangkok.
With this in mind, when Supornsak Ake Martjamroonkul of Hedgehog Tuning & Motorsports invited me to visit a BMW specialty shop where his project race car was being worked on, I was more than excited for what lay ahead.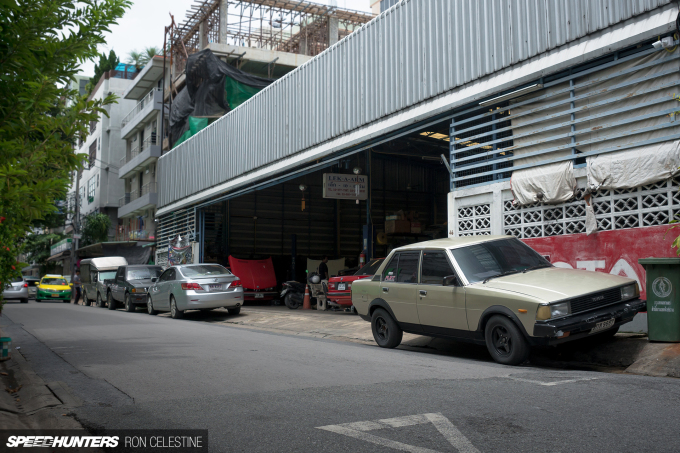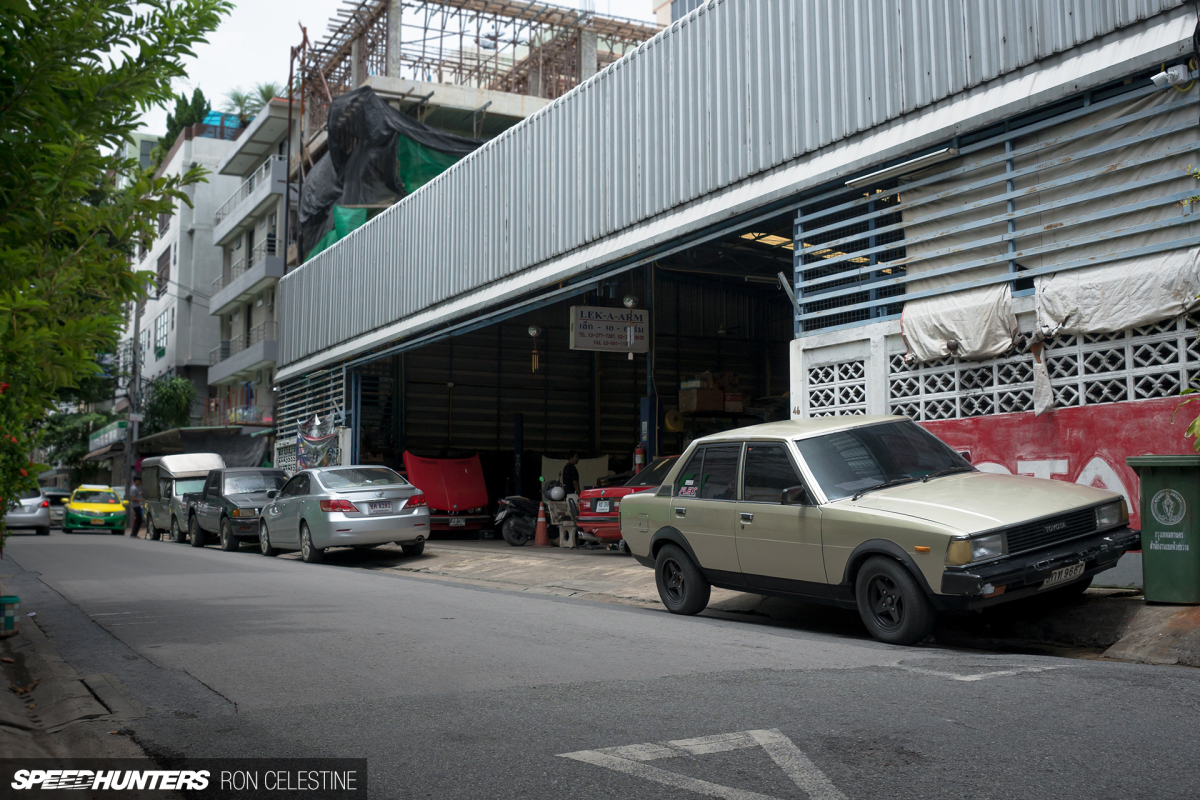 The next day I found myself deep in the heart of Bangkok and standing outside a warehouse-like shop right smack-bang in the middle of a residential block under redevelopment. This is Lek-A-Arm, owned and operated by 'Uncle' Lek.
Before entering, I wondered how similar Uncle Lek's workshop would be to some of the outfits I have visited in Japan. I suspected that it would be larger than your average Japanese shop, and that was obviously correct looking at the building, but beyond that assumption I really didn't know what to expect.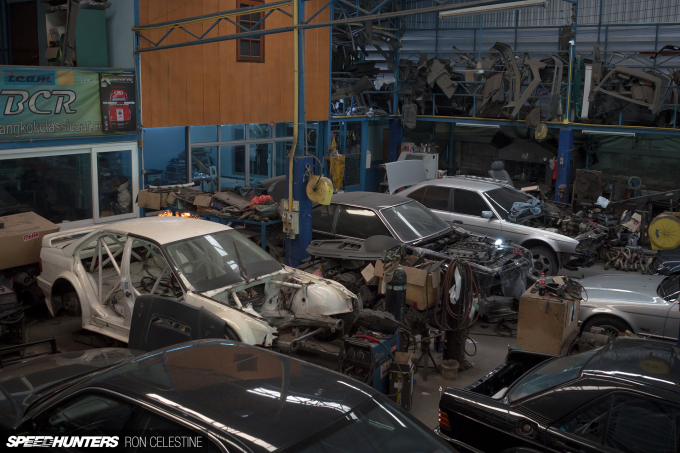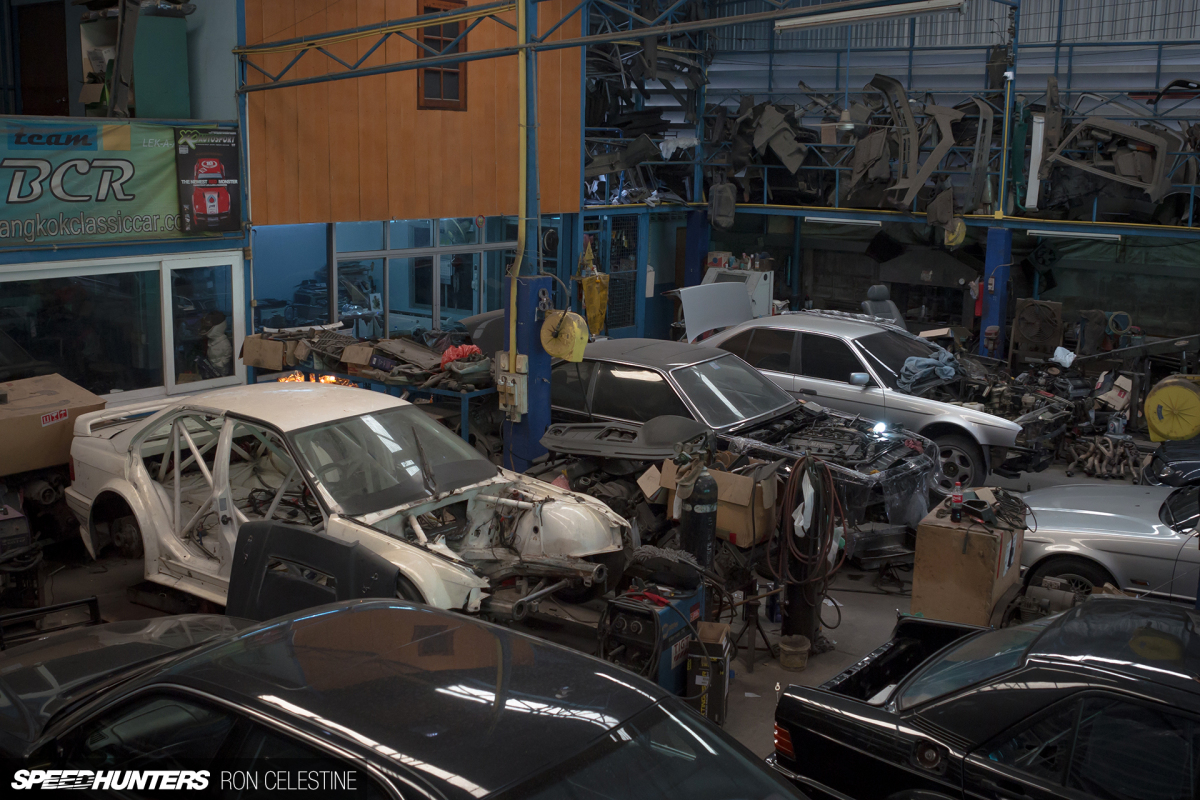 Taking my first look around, one thing was immediately reminiscent of many workshops in Japan: parts and tools scattered everywhere.
Everything from bumpers to full exhaust systems hung from the rafters or laid piled up along the sides of the building waiting to be put back into service.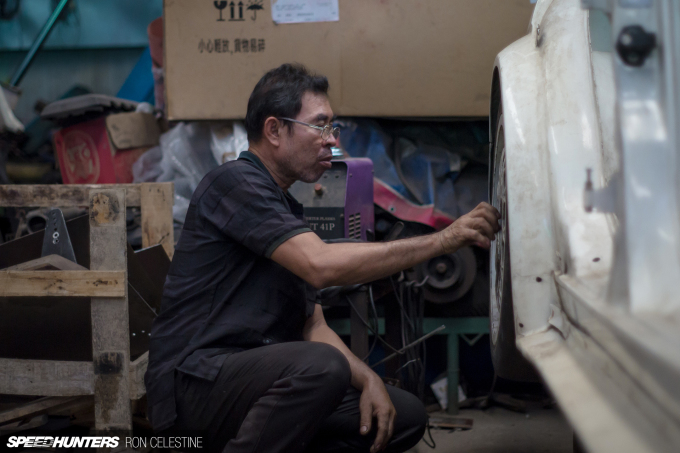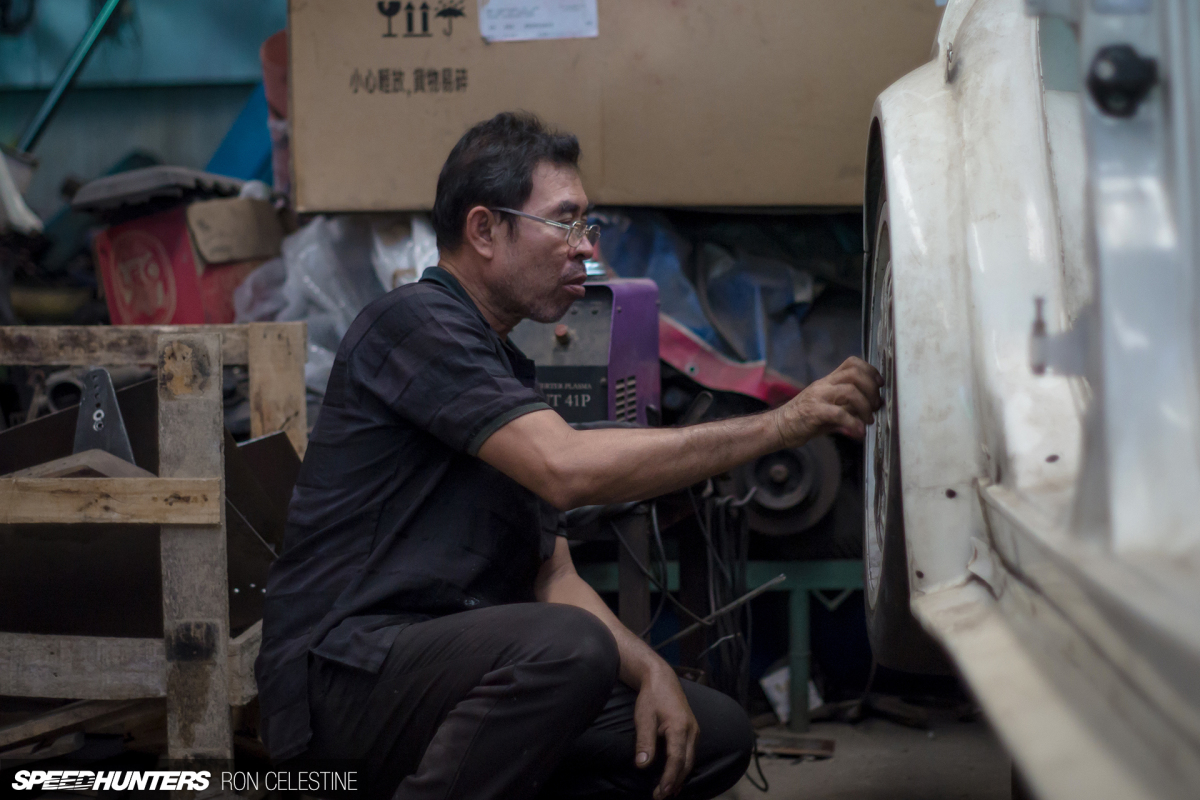 To an outsider, this might look like total unorganization, yet the Lek-A-Arm staff knew exactly where every spare part or spanner hid among the piles.
With the shop having been around for almost 40 years, and even more years under his own belt as a mechanic, Uncle Lek is well known in Thailand as BMW specialist, and as such works on a wide variety of projects.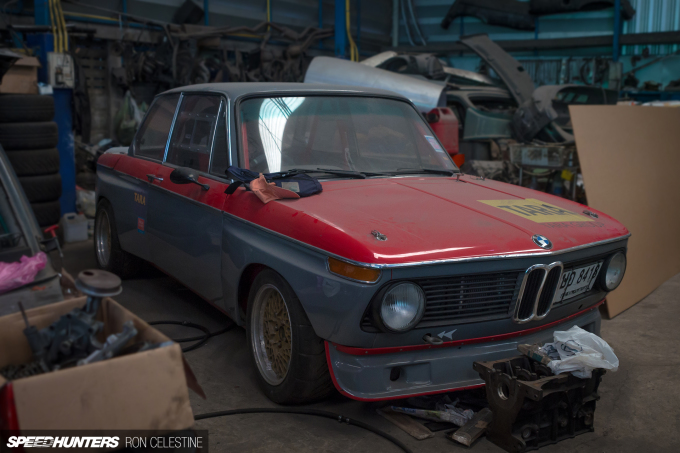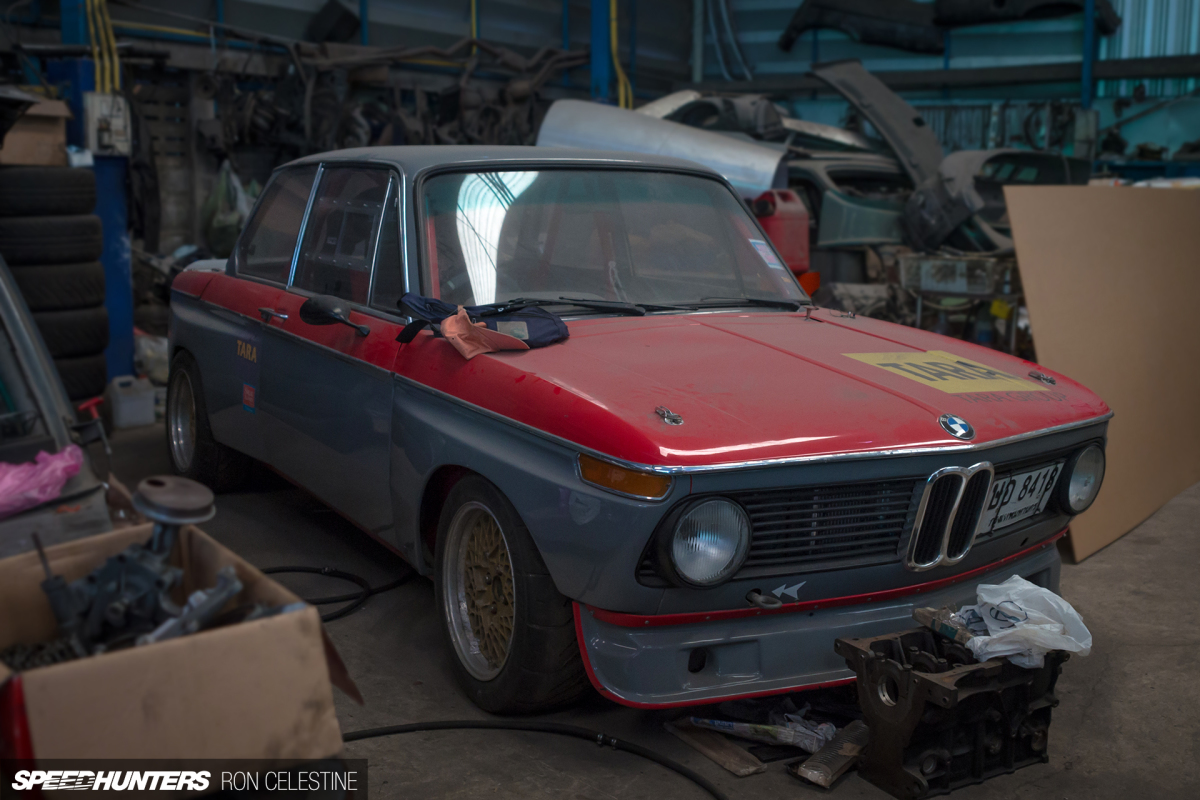 From run-of-the-mill 3 Series road cars to race cars such as this AC Schnitzer wide-body 2002, Lek-A-Arm does it all.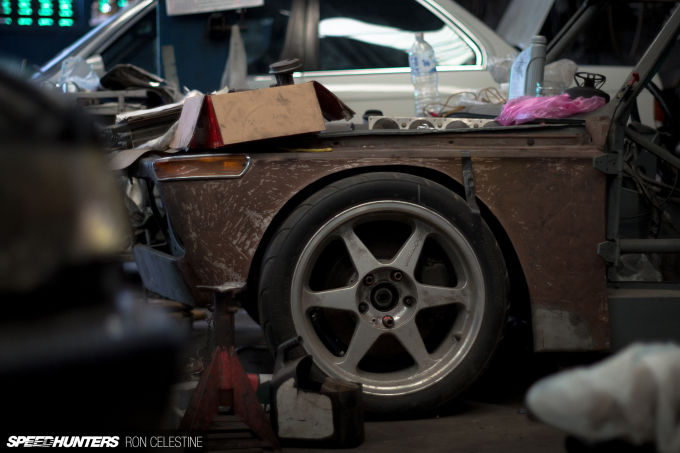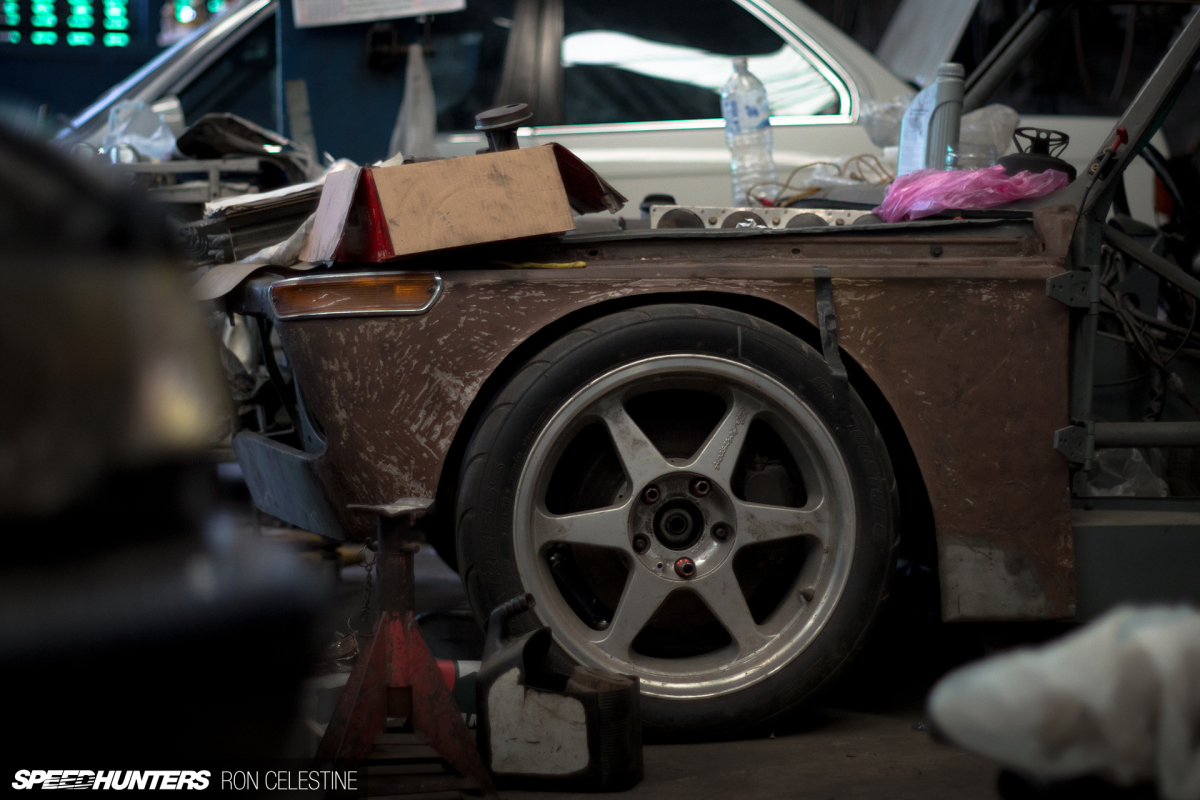 On the subject of 2002s, there was another one in the shop in the process of being restored. I'm not sure if this car was a race car in its former life or it's a new race car build that's just taking a long time to complete, but before Uncle Lek brought it into the shop and began reviving it, it had been abandoned and left to rot in a ditch.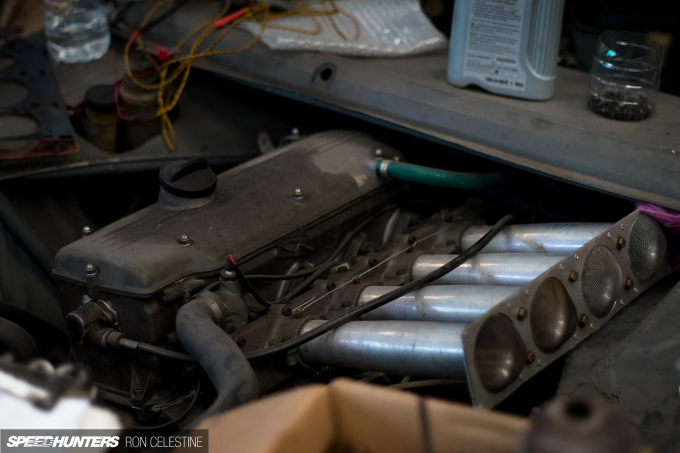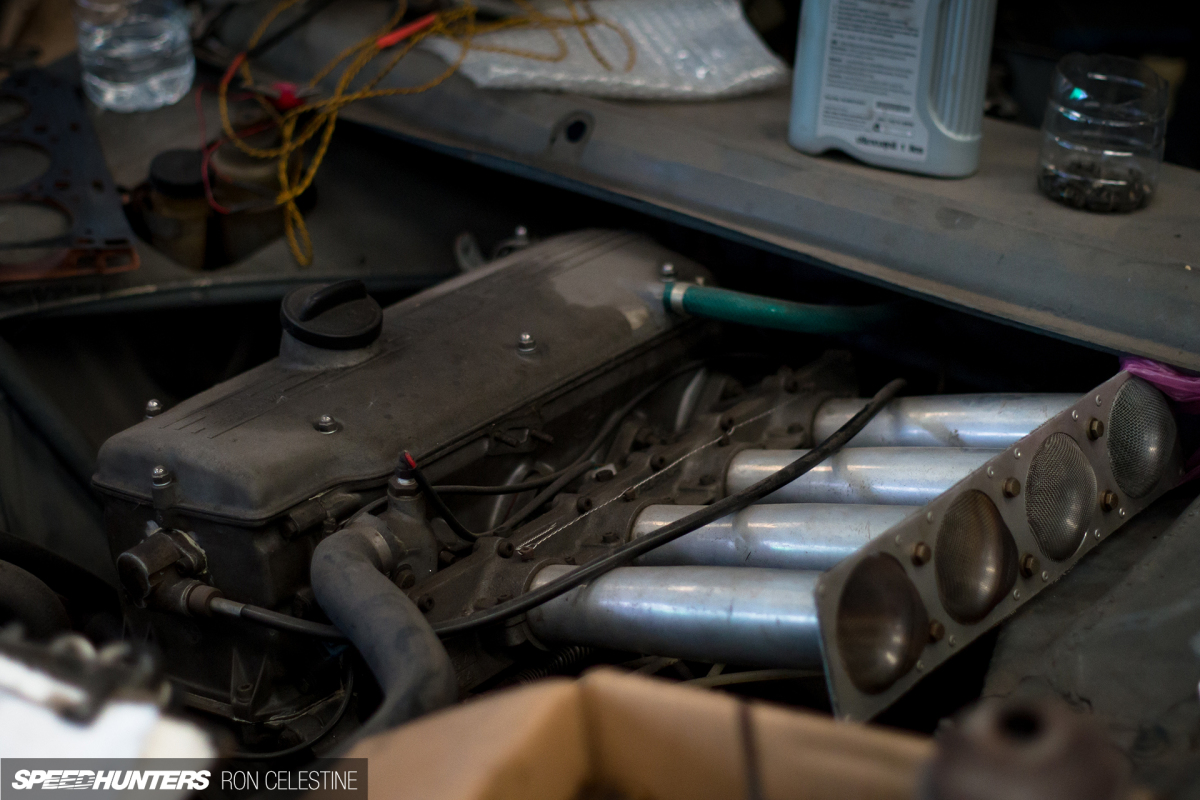 The car has retained its original M10 engine, but has been fully rebuilt for racing.
This E36 was another project destined for the race track, but a change in regulations for the class Uncle Lek planned to compete with it in has put the brakes on the build. Hopefully it'll still get to see the circuit one day.
The Vault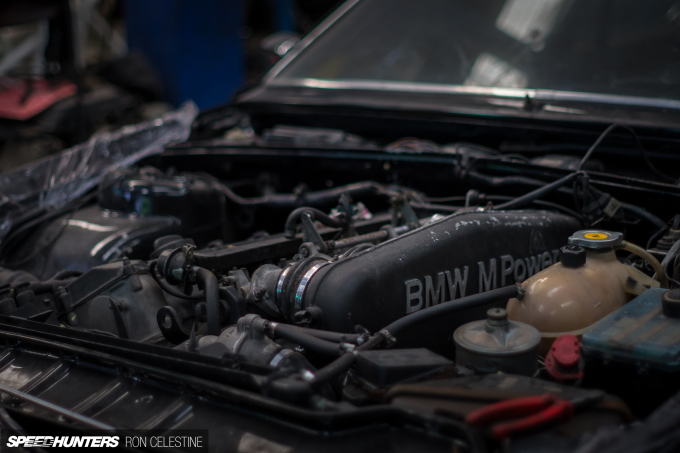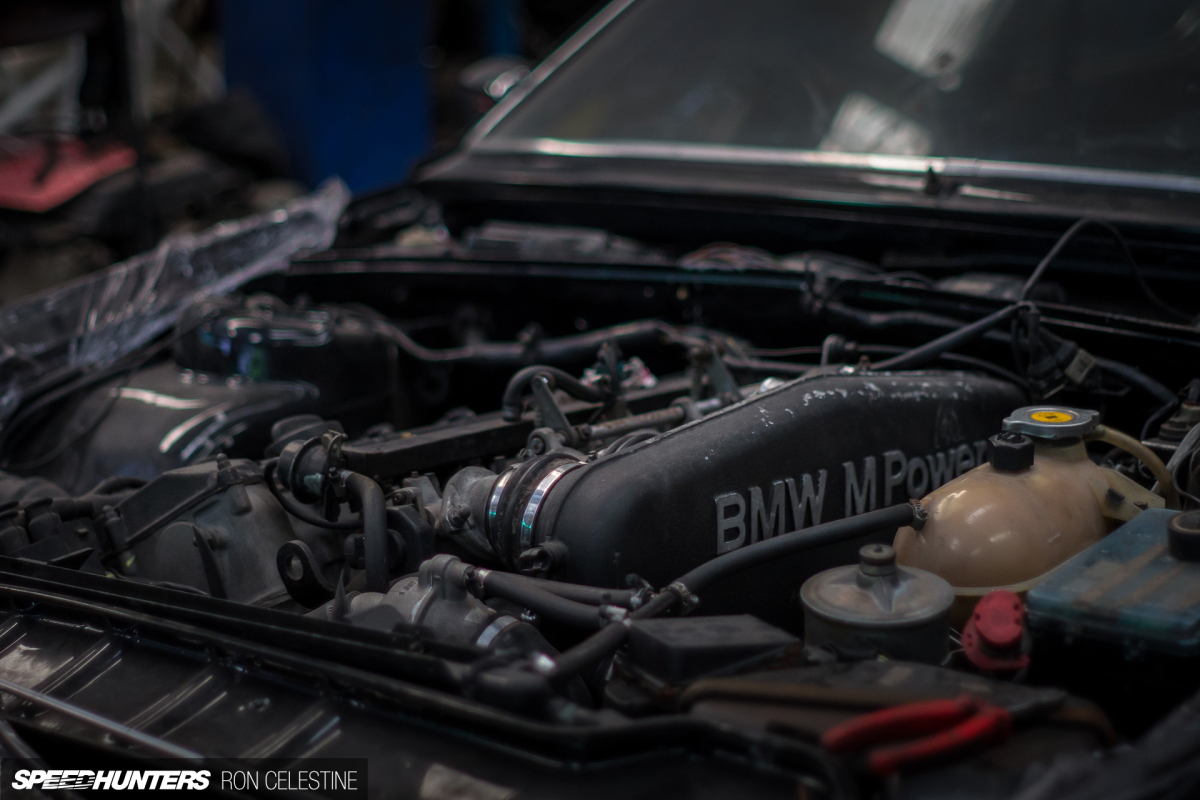 I'm sure by now that many of you guys have figured out that Uncle Lek is no ordinary BMW mechanic. His roots are in racing, but they actually go much further than that.
Uncle Lek's passion for BMWs led to an official relationship and building BMW Thailand's Group 5 race cars. Nowadays, his private work area at the back of the shop is like a museum of parts from that golden era.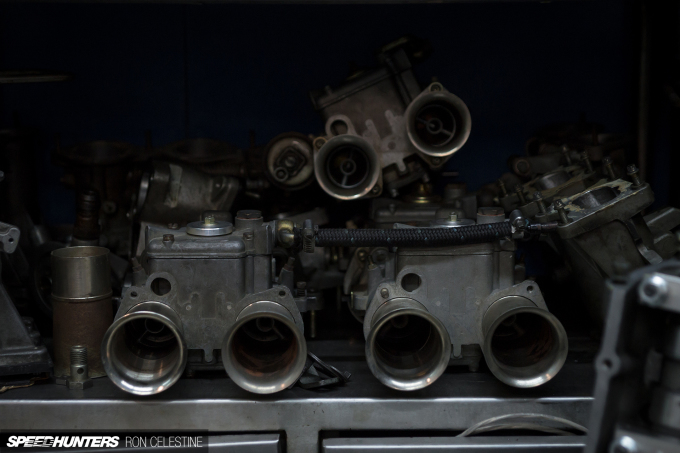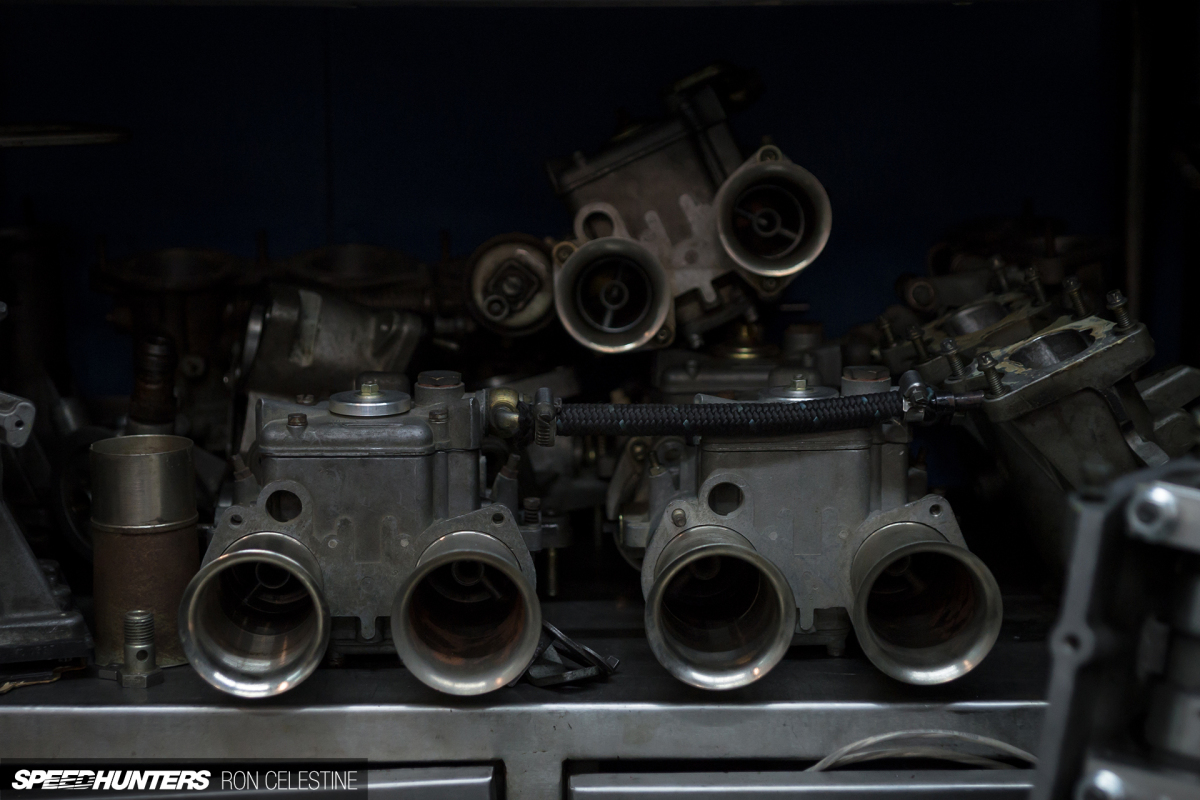 Similar to the main workshop area, the little office resembles a chaotic labyrinth that only Uncle Lek can make heads or tails of. Crankshafts, buckets filled with valves and springs, carburetors, pistons – basically everything you'd possibly need to build an engine can be found in here.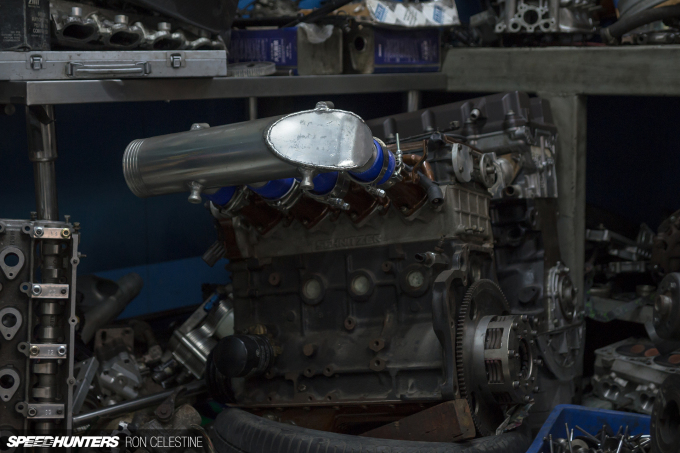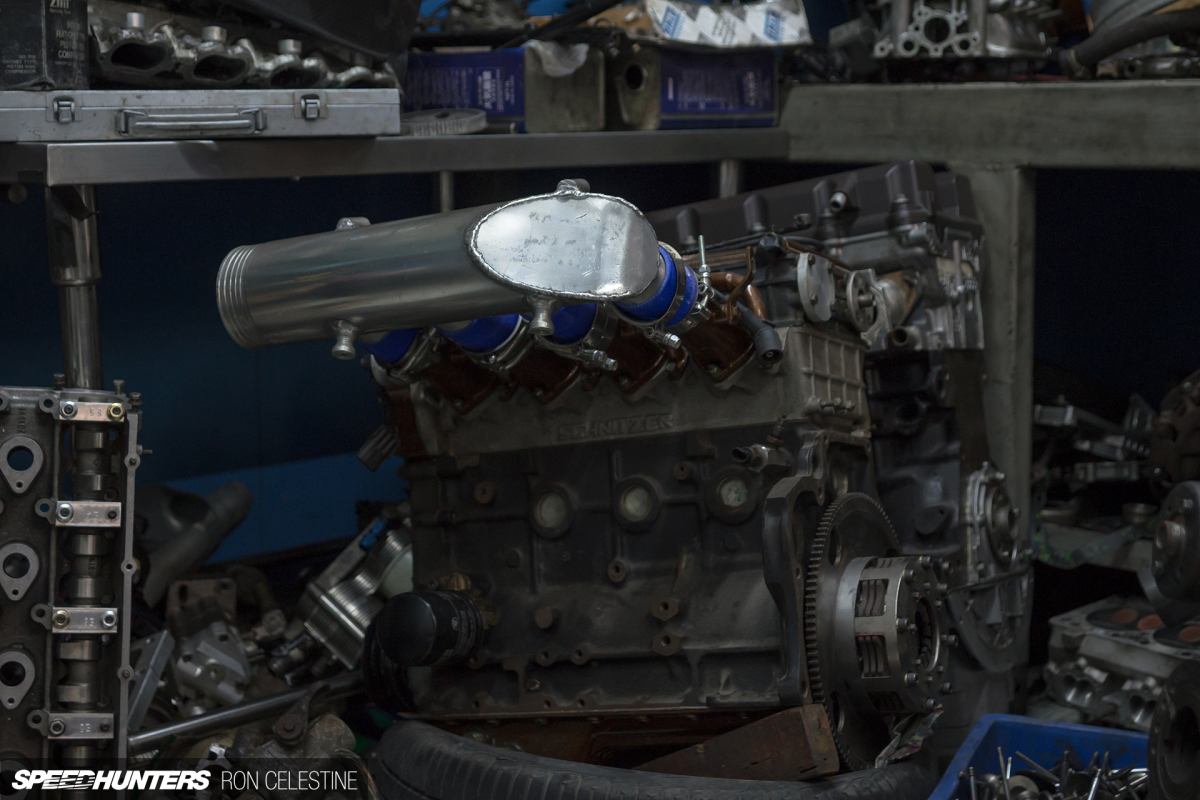 An original Group 5 E21 engine developed by Schnitzer sits in the middle of the room.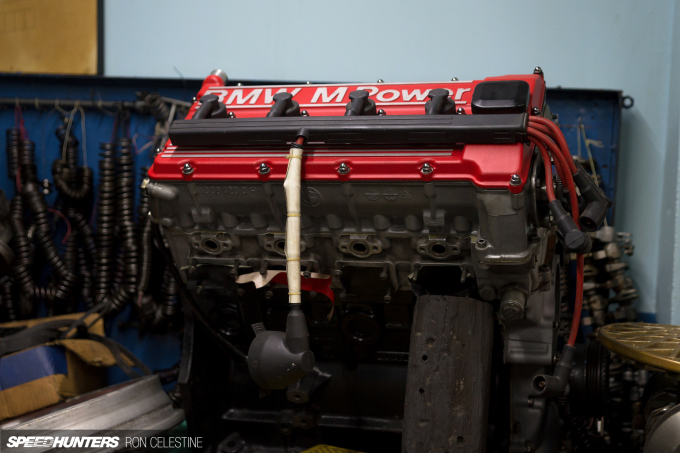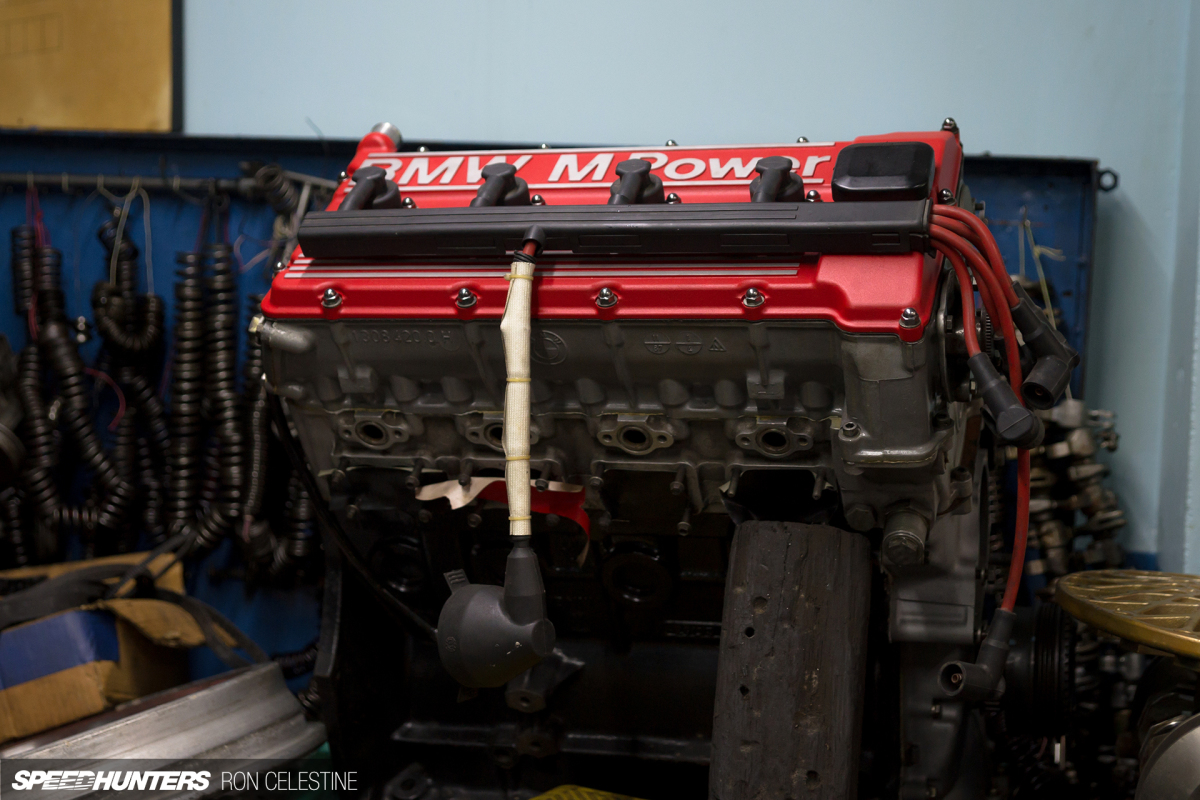 Uncle Lek also helped BMW Thailand with latter touring car efforts, and in a throwback to that era, an original BMW M3 S14 engine sits on his workbench.
Trophies of Uncle Lek's son's accomplishments in Thailand's Super Car racing series line the walls; racing is in the blood it seems. Visiting Lek-A-Arm reminded me why I love shop tours; sometimes there is so much history to uncover.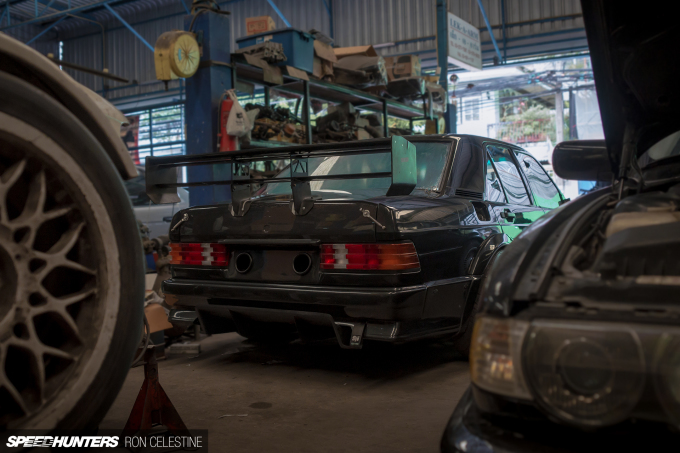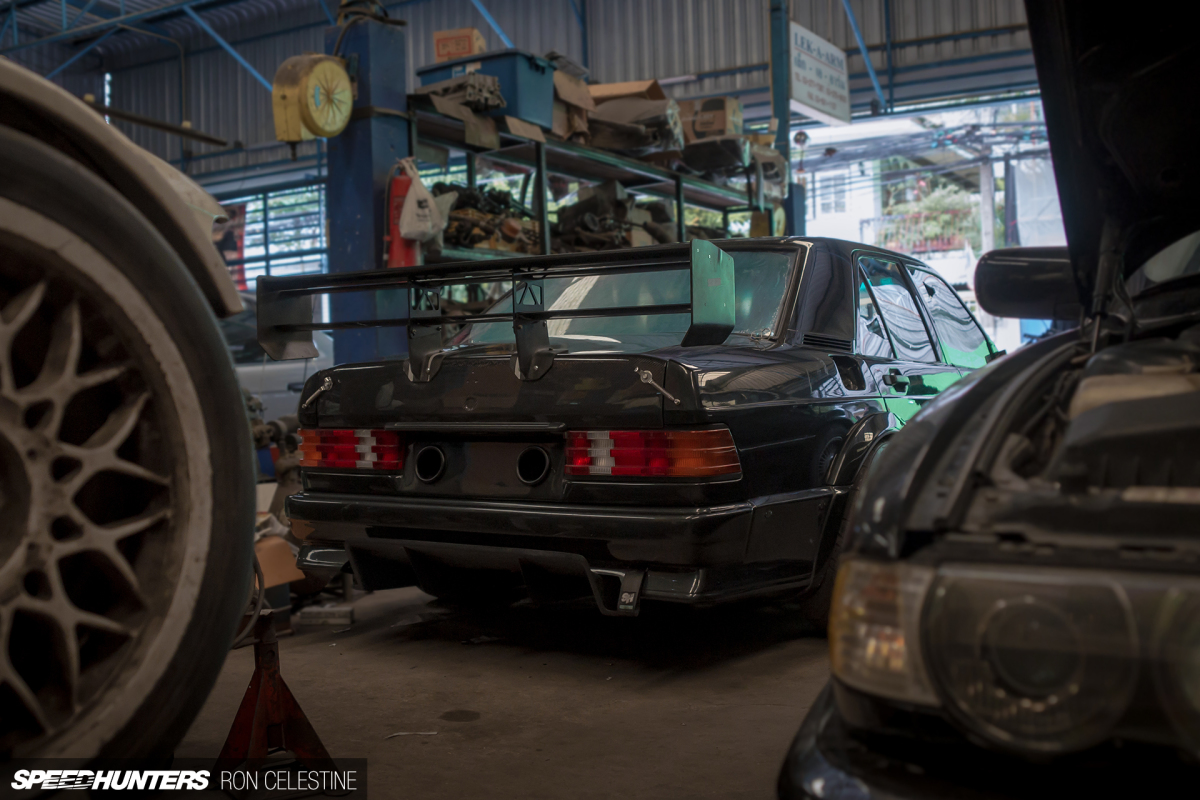 Unsurprisingly, I spent quite a few hours in the company of Uncle Lek, and during that time there was one race car in the making that I couldn't leave without taking a closer look at. Surprisingly though, it wasn't a BMW. Stay tuned for the spotlight coming up soon…
Ron Celestine
Instagram: celestinephotography
The Cutting Room Floor