A Supra's Evolution
It doesn't matter how many times I visit Fuji Speedway, the place never ceases to amaze me. If it's not the seemingly endless number of meets and events that occur all over the multiple parking lots and race tracks, it's being able to catch a glimpse of Fujisan when he isn't being too shy and ducking behind the clouds for cover.
Fuji Speedway is simply an epic place and a must-visit location for automotive enthusiasts.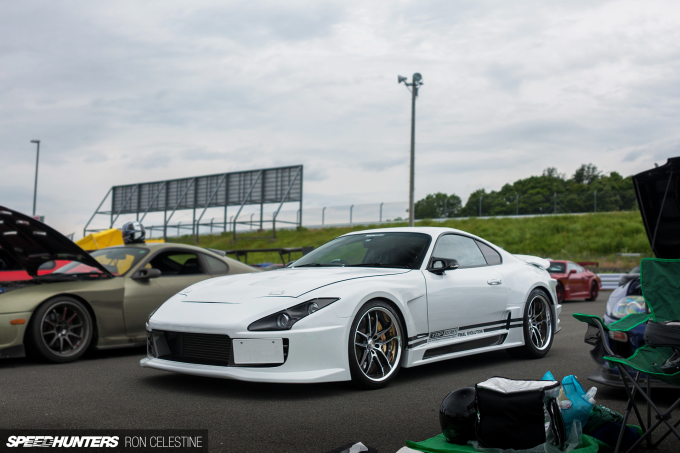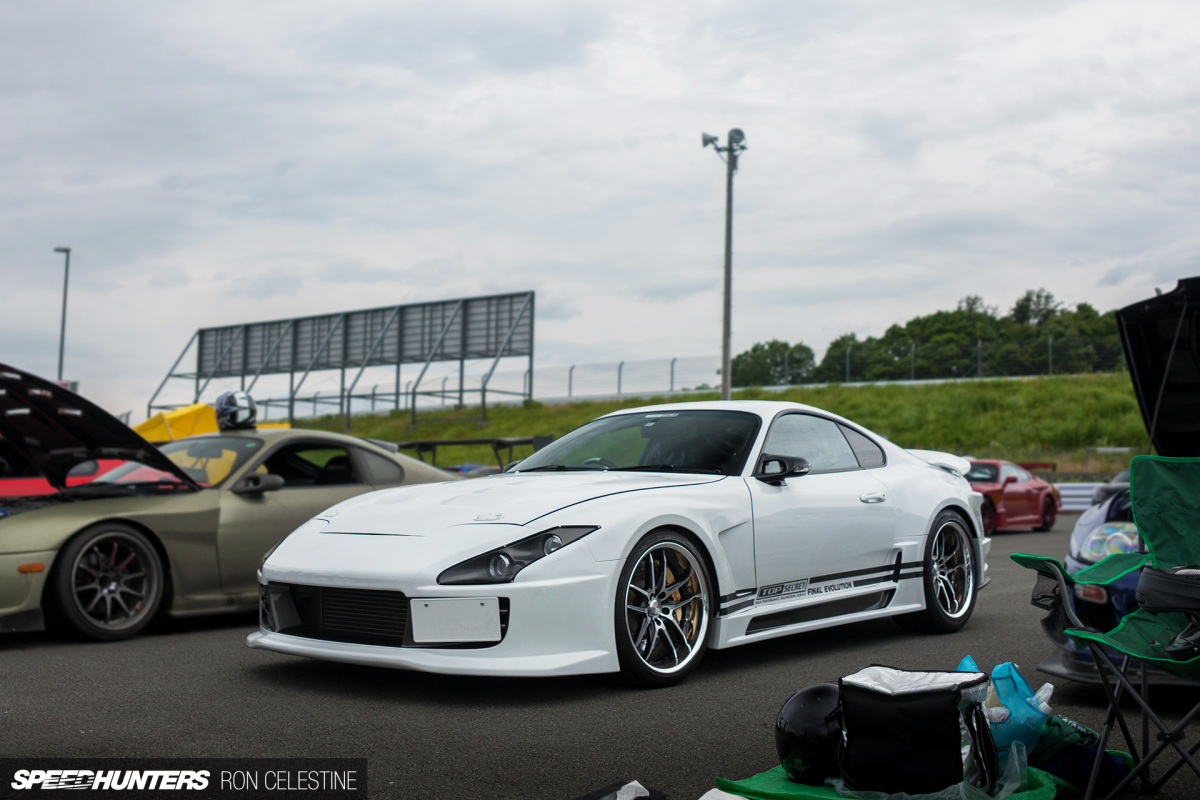 While spending the day with well over 20 Supras for a film project, one in particular stood out in the sea of JZA80s – this Top Secret creation.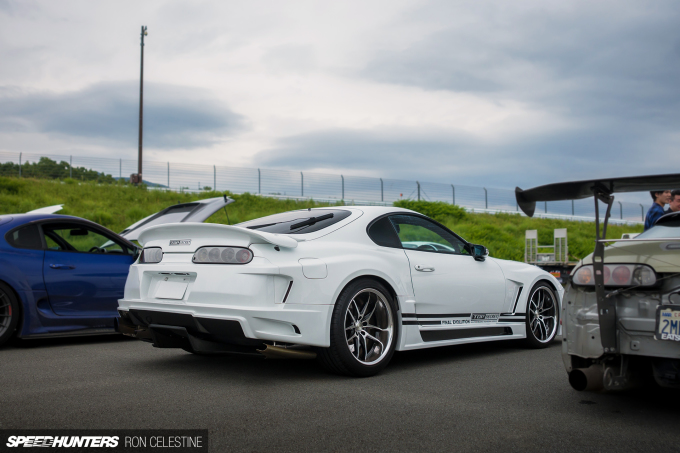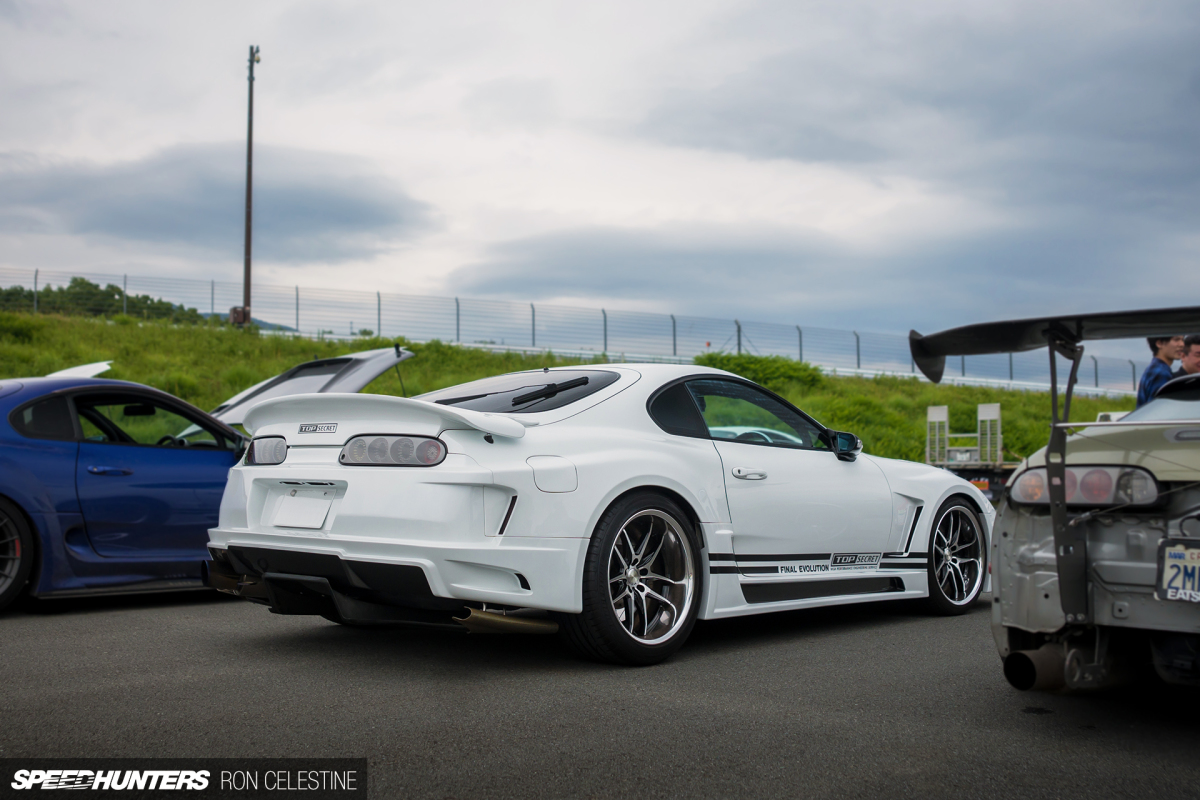 I immediately had flashbacks of Smokey Nagata's crazy V12 twin-turbo JZA80 and his 350km/h+ run at the Nardò Ring in Italy. I just had to find out the story behind this one, and lucky for me, the owner, who was well into retirement age, was more than happy to talk me through the build.
As the Supra's first and only owner, it's been in his possession for 24 years, and for the first 10 it remained stock. It was only after seeing Top Secret's futuristic wide-body 'Final Evolution' Supra that he decided he had to have the same thing. Thus began the very long (and quite expensive) quest to having his very own.
I'm usually more a fan of aero kits that simply complement a car's factory lines all while adding a little bit more drama. The Ridox kit is a perfect example of this, and truth be told, if I had my own JZA80, I would most likely go that route. However, there is something so wild about the Top Secret Final Evolution kit that I can't help but love it, especially at the front where the most radical changes occur. The snout of the new front bumper and those custom headlights transform the Supra into something only matched by Italian supercars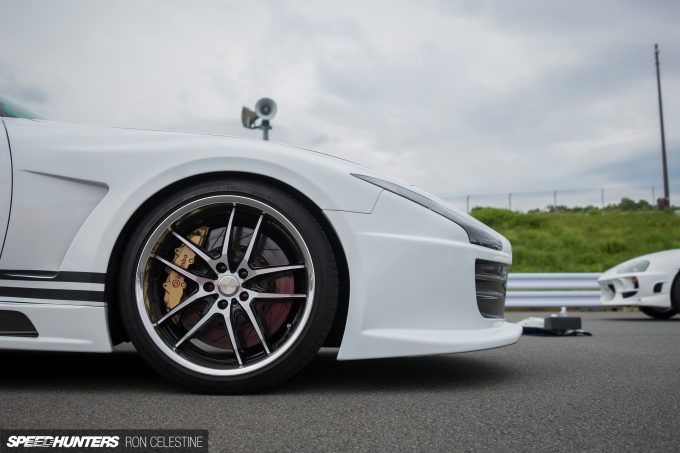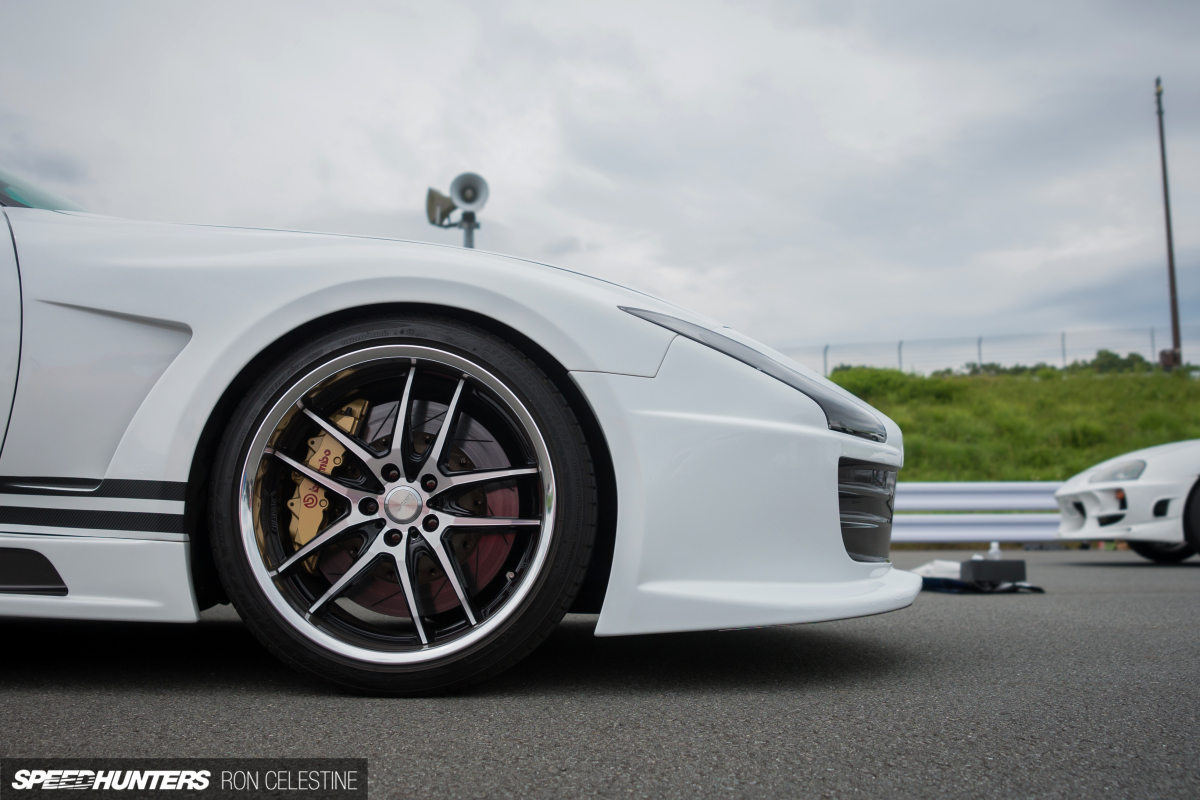 Work XSA 04C wheels match the futuristic styling of the kit perfectly, and the 19-inch fitment opens up the room for massive Brembo brakes. The Supra is also fitted with a Roberuta lift system, which makes getting the car in and out of steep driveway entrances a breeze.
Powered By HKS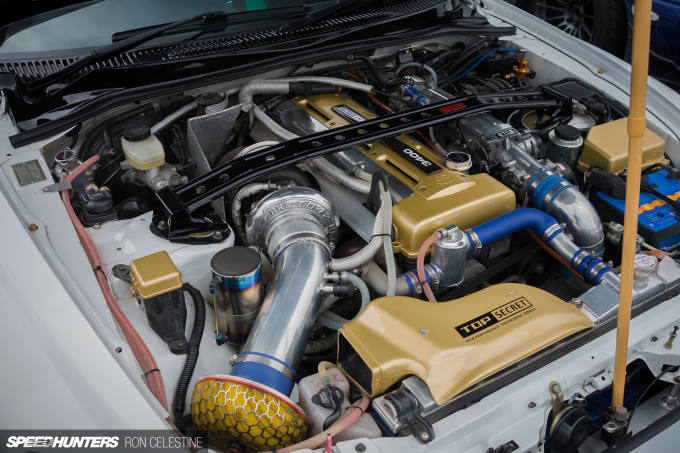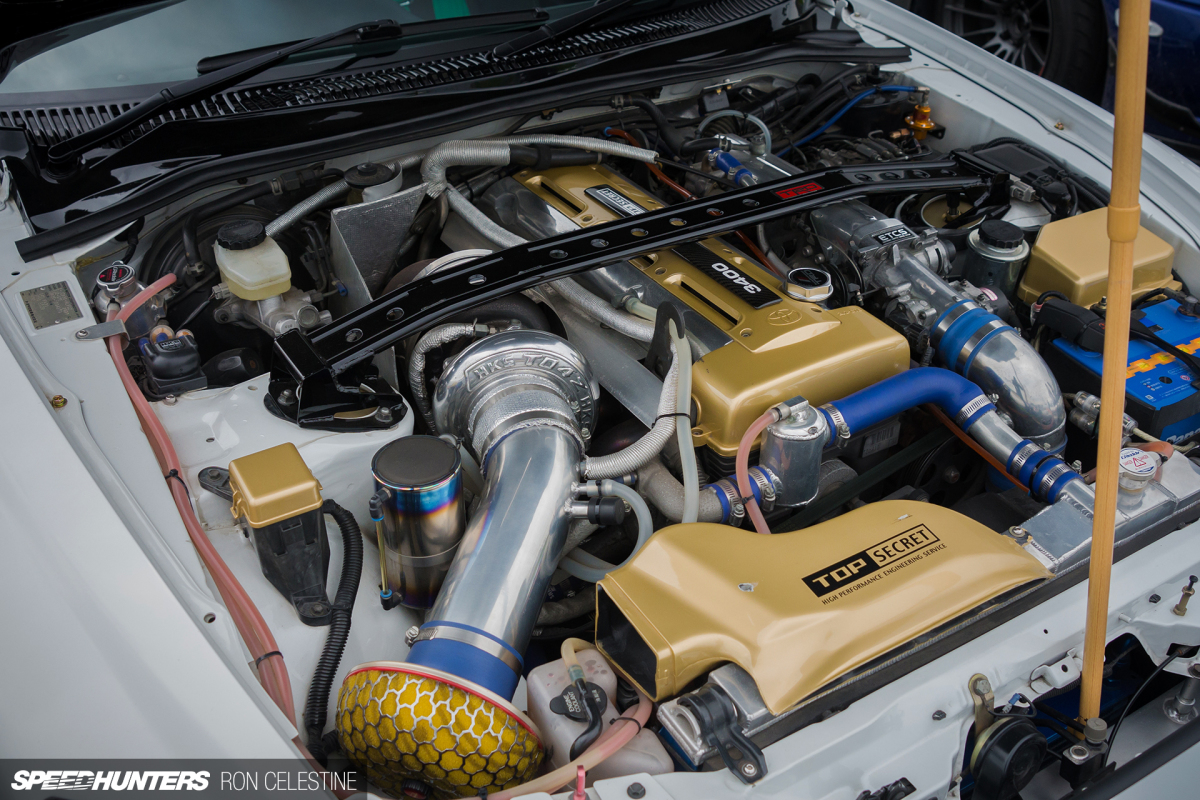 When it came time to address the 2JZ-GTE under the hood, the owner was torn between having Top Secret put something unique together in house, or going down the tried and tested road with an HKS stroker kit.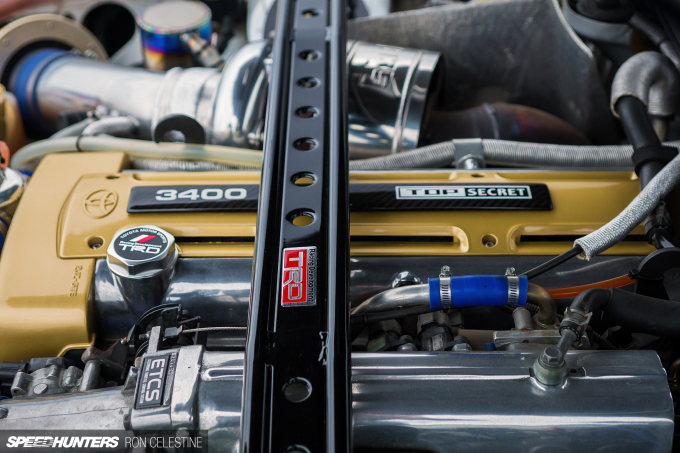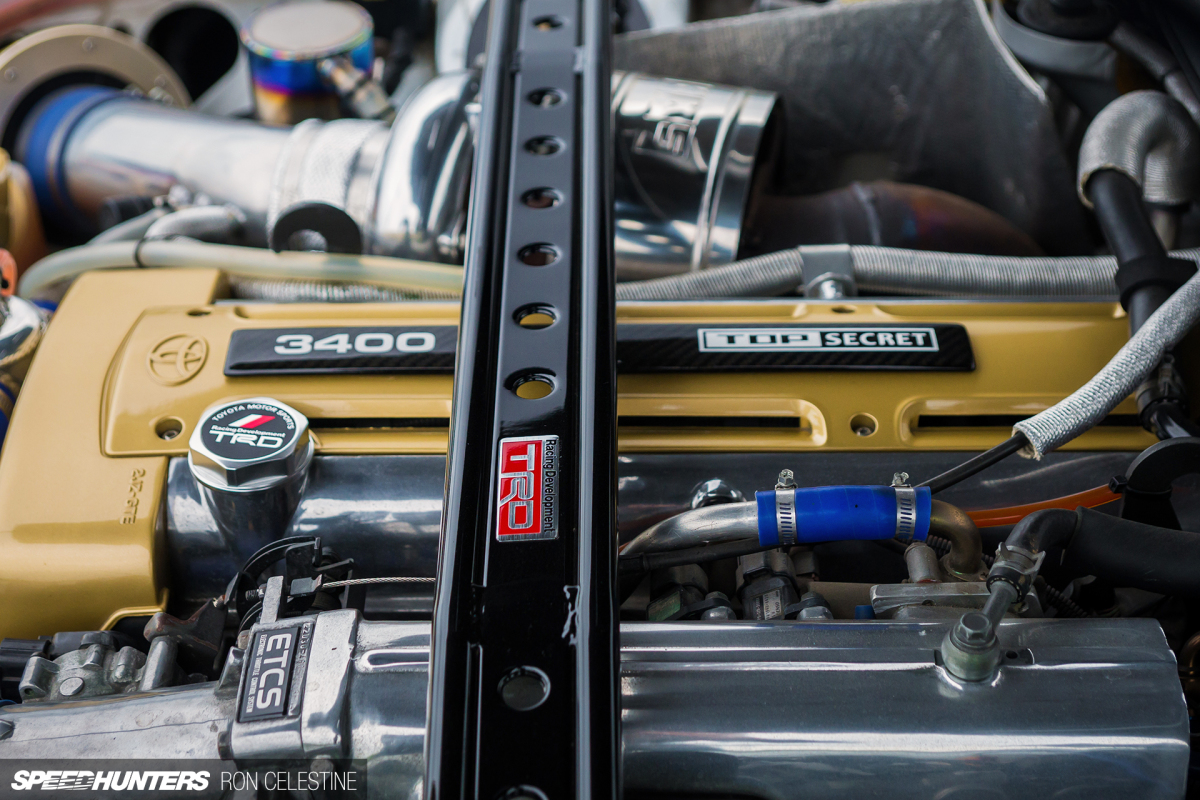 Not wanting to part with his baby for too long and also keep the budget somewhat in check, he went with the latter 3.4L option of which Top Secret handled the installation.
Forged pistons, forged connecting rods, a stroker crankshaft plus all the supporting parts are included in the kit which is rated up to 1,000hp.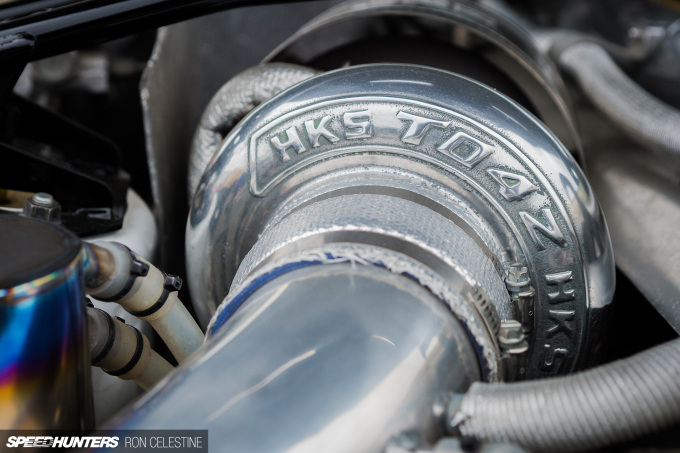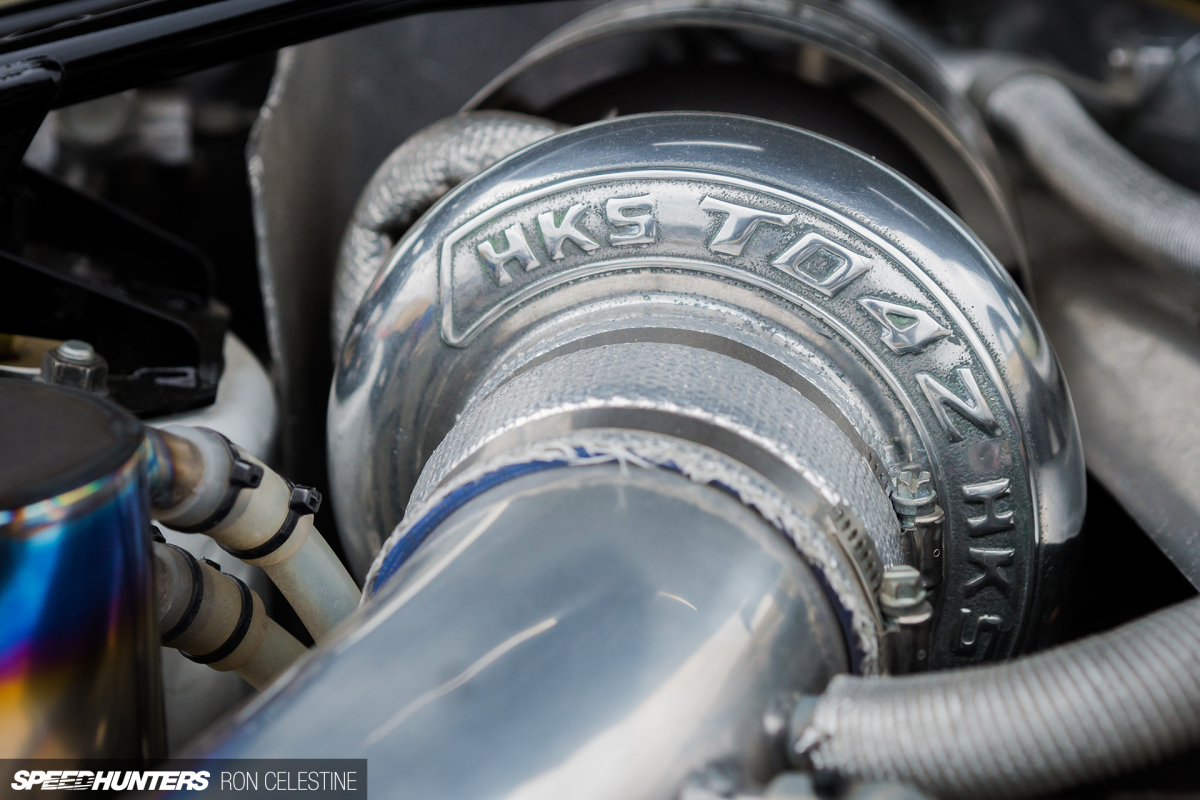 This one's not making quite that much, but the massive HKS T04Z turbocharger provides enough puff for what is a solid 800hp package.
The interior is just as beautiful as the exterior with Recaro SR-7 seats for both driver and passenger, a Momo steering wheel, and select Alcantara-wrapped trim pieces. There's also a JDM-style carbon fiber gauge cluster fitted into the dashboard where the passenger air-bag used to be.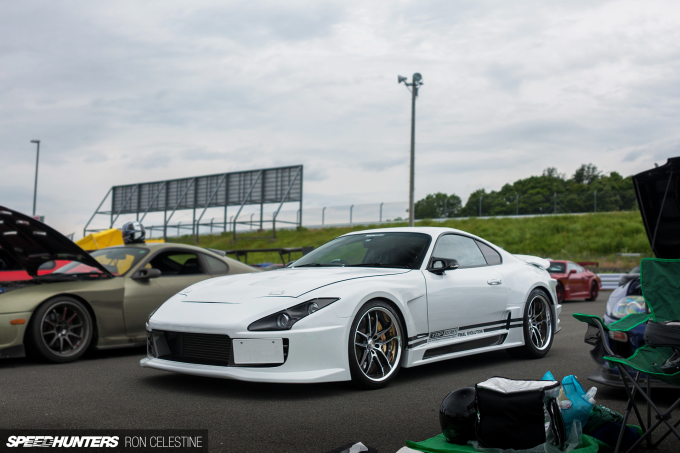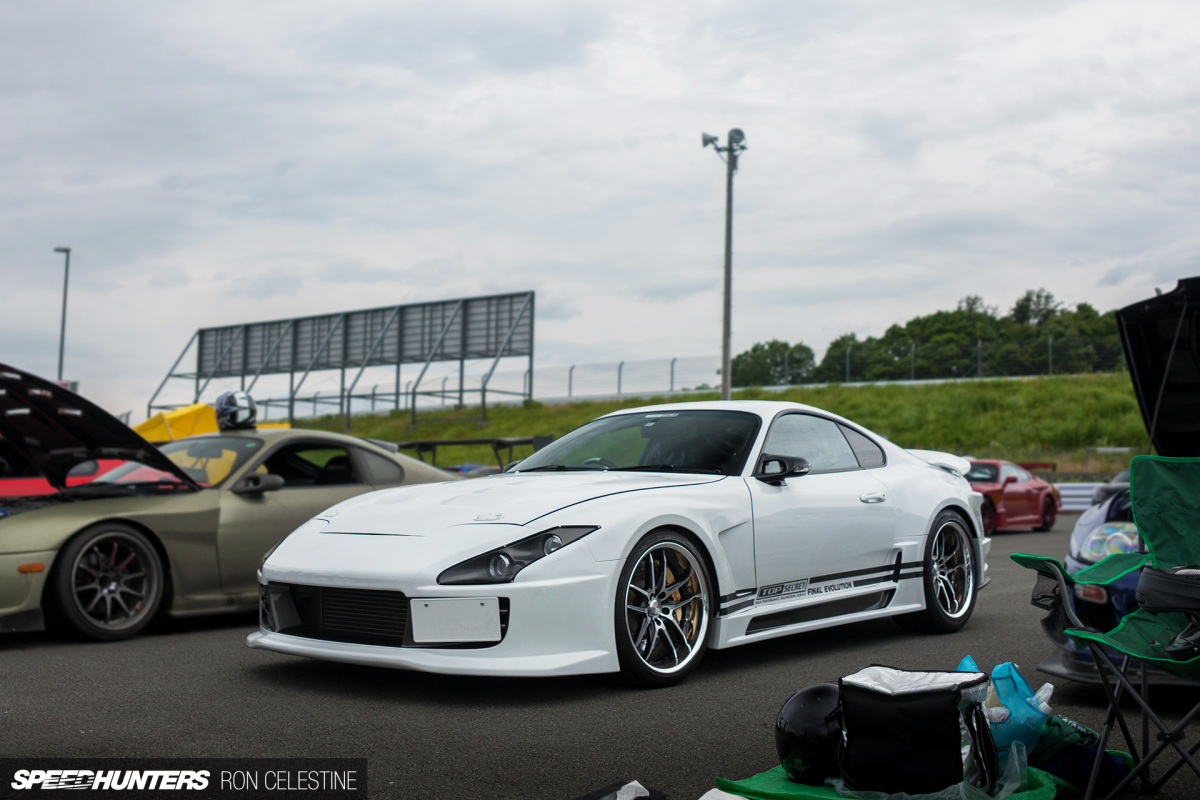 The owner was only spectating the day's event so I didn't get to hear the engine sing or see the car in action, but just being able to check out a Final Evolution-kitted Supra up close really made my day.
Ron Celestine
Instagram: celestinephotography
The Cutting Room Floor