We need weirder cars on our roads. Manufacturers are all playing too safe these days; it's boring and it's gotten old very fast.
The Japanese were the masters of churning out bizarre creations in the '80s and '90s, the 'bubble economy' era responsible for awesome cars like the Mazda Cosmo, the Toyota Soarer and the Nissan Leopard. Big, fat comfortable coupes with plenty of grunt and very distinct looks. Subaru's take on it all was the SVX.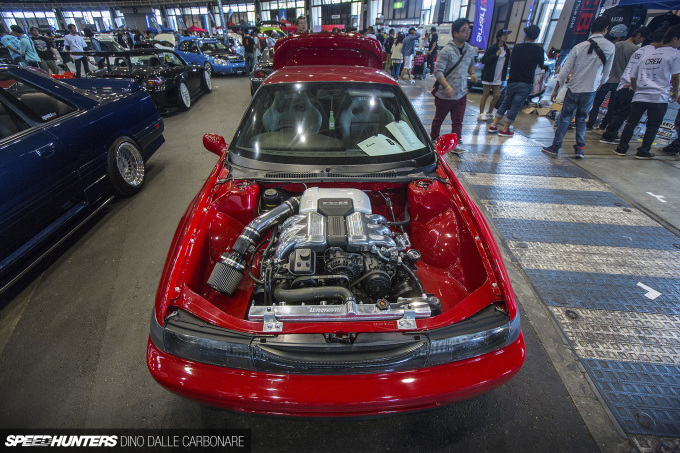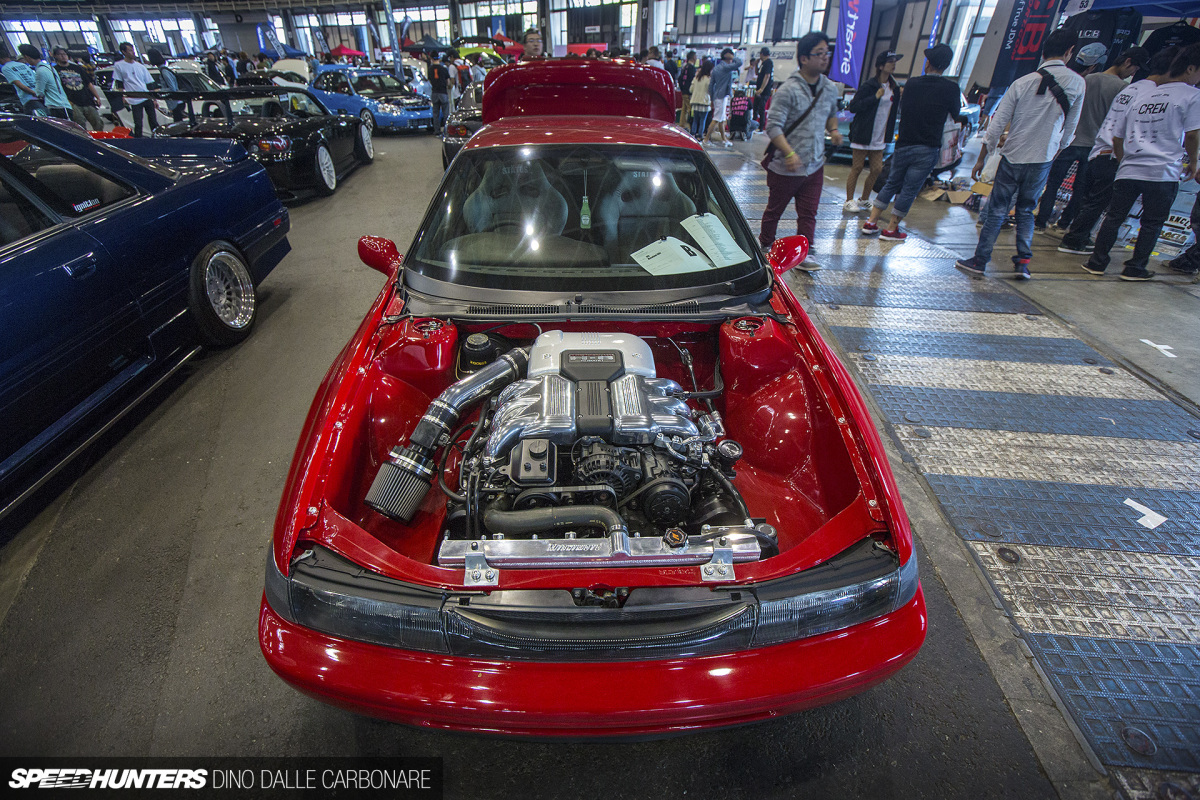 This was back when Subaru had proper motorsport pedigree; owners loved buying into the Japanese brand as it meant they were perceived as connoisseurs and drivers of capable sports cars. The SVX was the halo car, it combined the AWD drivetrain that made the brand famous, with 3.3 liters' worth of smooth flat-six naturally aspirated power.
These days, SVXs are very rare to come by in Japan, but this red example at Wekfest last week had me drooling as I pored over every inch of its customized uniqueness.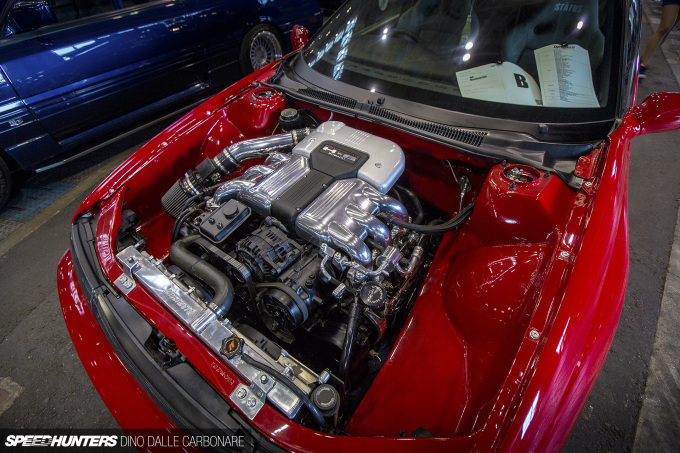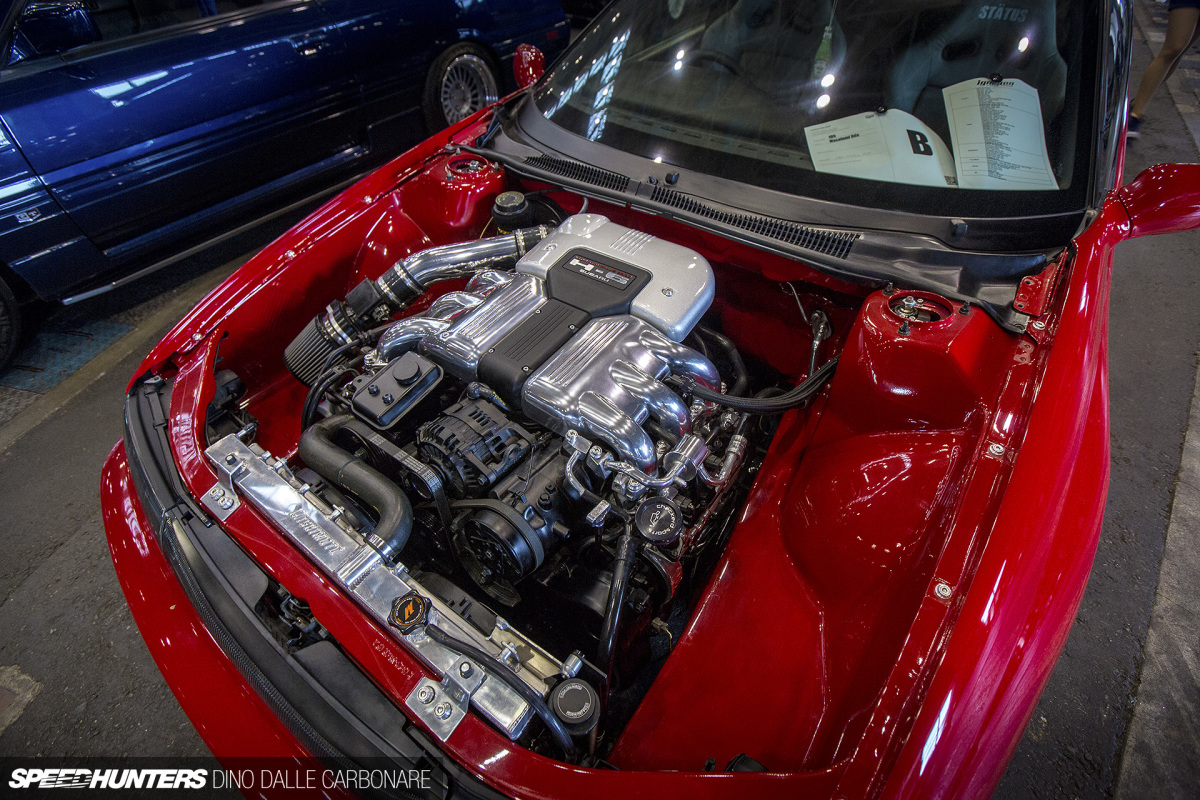 Take the EG33 motor for example. Never have I seen this powerplant so isolated in an engine bay. The shaving, wire tucking and removal of the fuse box, battery and ABS unit have made it all so clean and uncluttered.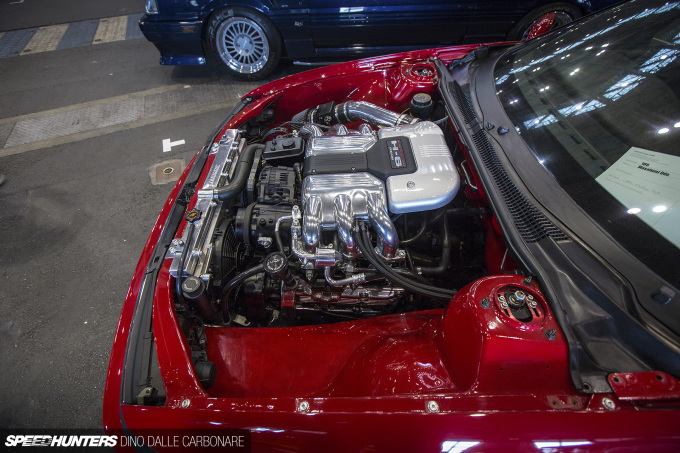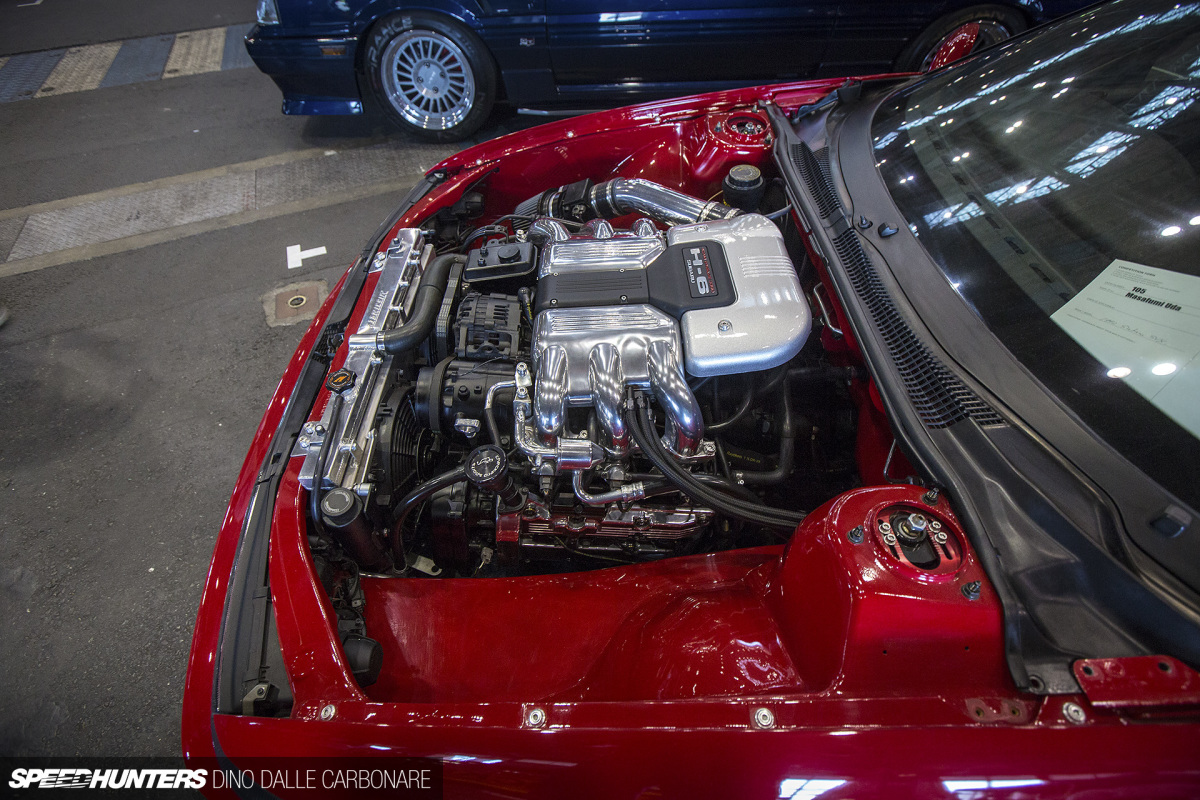 Adding to the visual appeal is a USDM engine cover painted in silver, polished intake manifold and head covers, and pretty much everything else being painted in flat black to further aid your eyes in not noticing the disturbance of complicated looking ancillaries.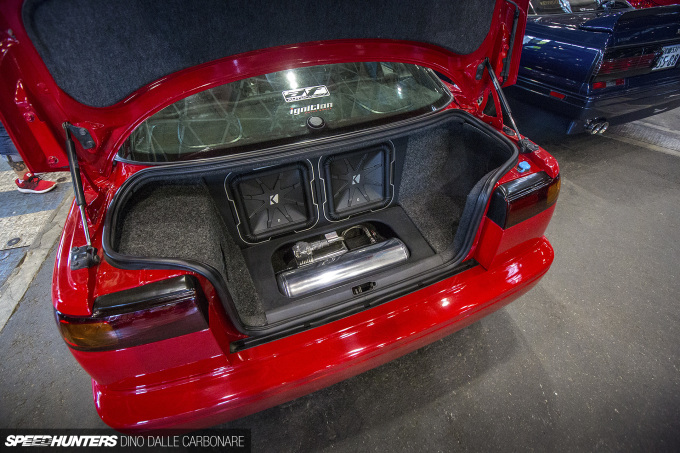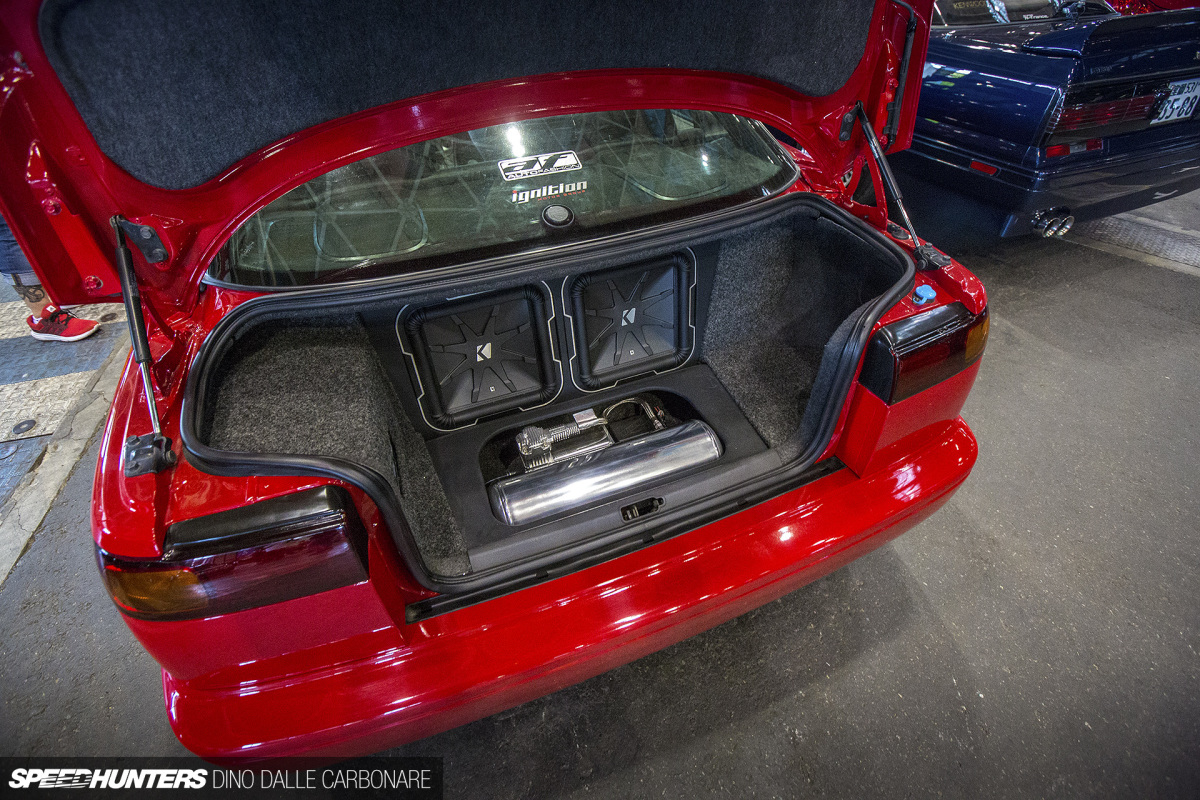 The SVX has had its stock suspension pulled in favor of an Air Lift Performance setup that allows the car to fit right into the USDM styling scene that's swept across Japan in recent years. The air ride kit is actually for a GDB Impreza STI but the owner made it fit, along with a long list of improvements such as GC8 rear lower arms and modified knuckles.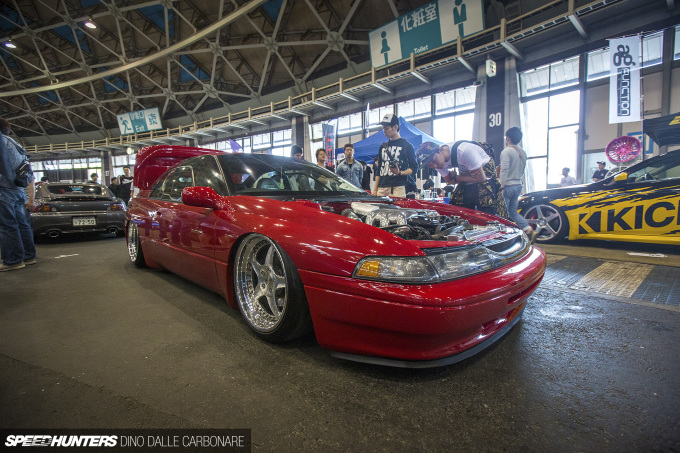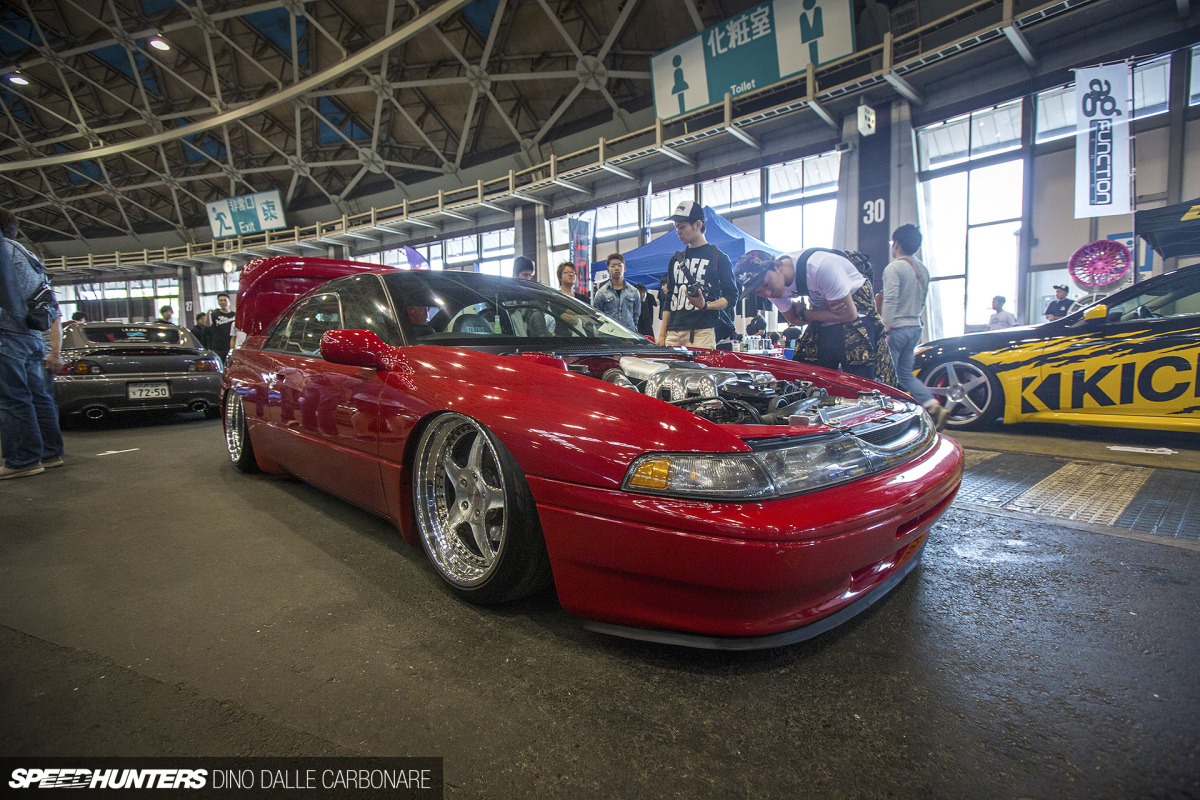 18-inch Forgewürks 3-piece polished wheels sink deep into the rolled and modified fender wells when the Air Lift system is aired out.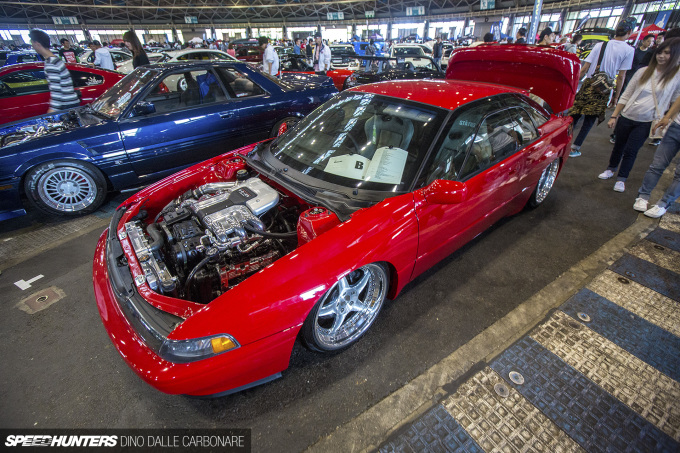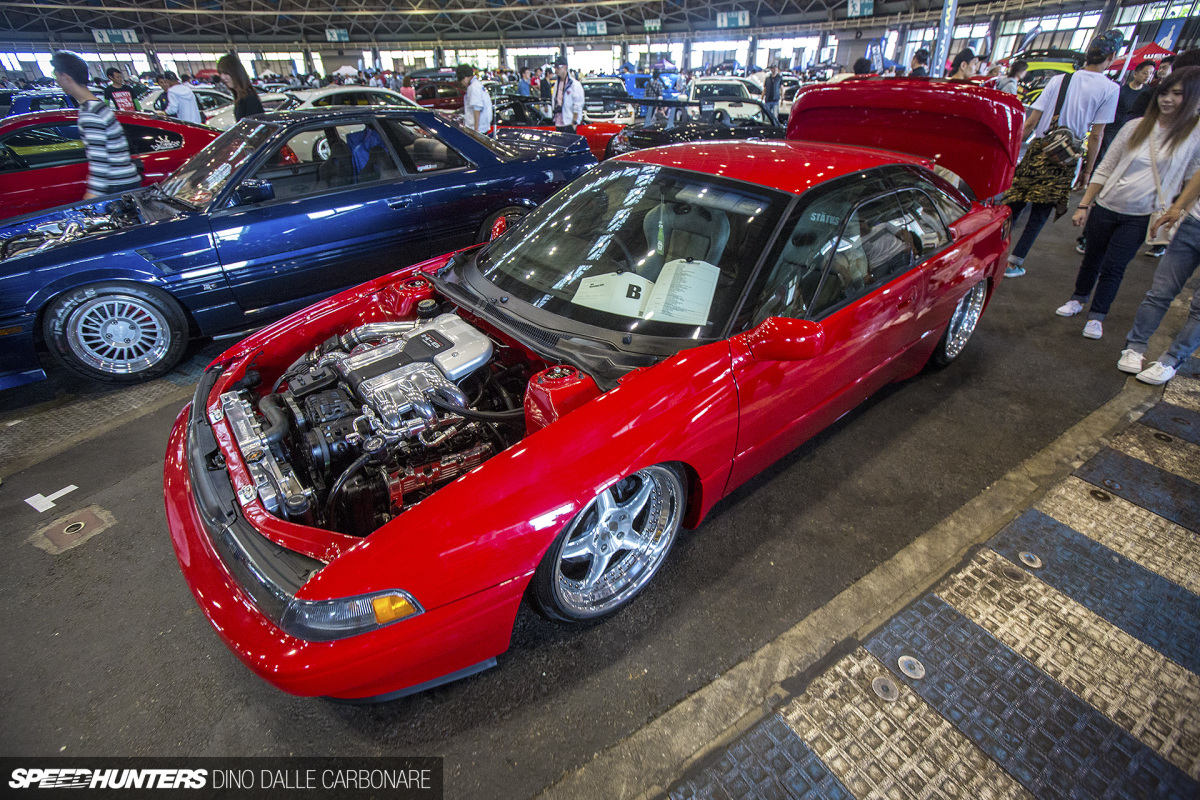 The aesthetics may look stock, and they sort of are, but they've been given a unique touch thanks to the addition of US market front fenders and turn signals, US rear side markers, mirrors and more – it's a very long list. The whole lot was then painted in Rosso Corsa red, a OEM Ferrari color for that extra pop.
It all combines to make for a very special SVX, one that lets us – even for a short moment – remember back to those cool years when Subaru wasn't all CVT-equipped SUVs and crossovers.
Dino Dalle Carbonare
Instagram: speedhunters_dino
dino@speedhunters.com