Japan is a land of dreams – car dreams, that is. Visiting may give you a little taste of what this place is all about, but you could never really get a sense for how deep the culture goes, the fun you can have and the amazing people you can meet along the way, until you actually live the lifestyle here.
I receive messages on a daily basis from young, passionate people asking what it's like to live in Japan, what the best way to move here would be, and how hard is it to land a job etc. For the majority though, it often remains nothing more than a dream; the realities of life seem to make it hard, and full commitment is required. But some do make it over, and once they arrive never stop enjoying it. Jon, the owner of this JZX110 Mark II, falls into the latter category.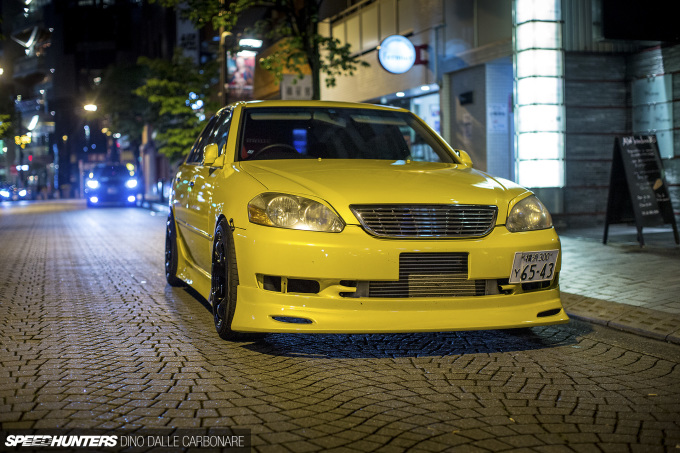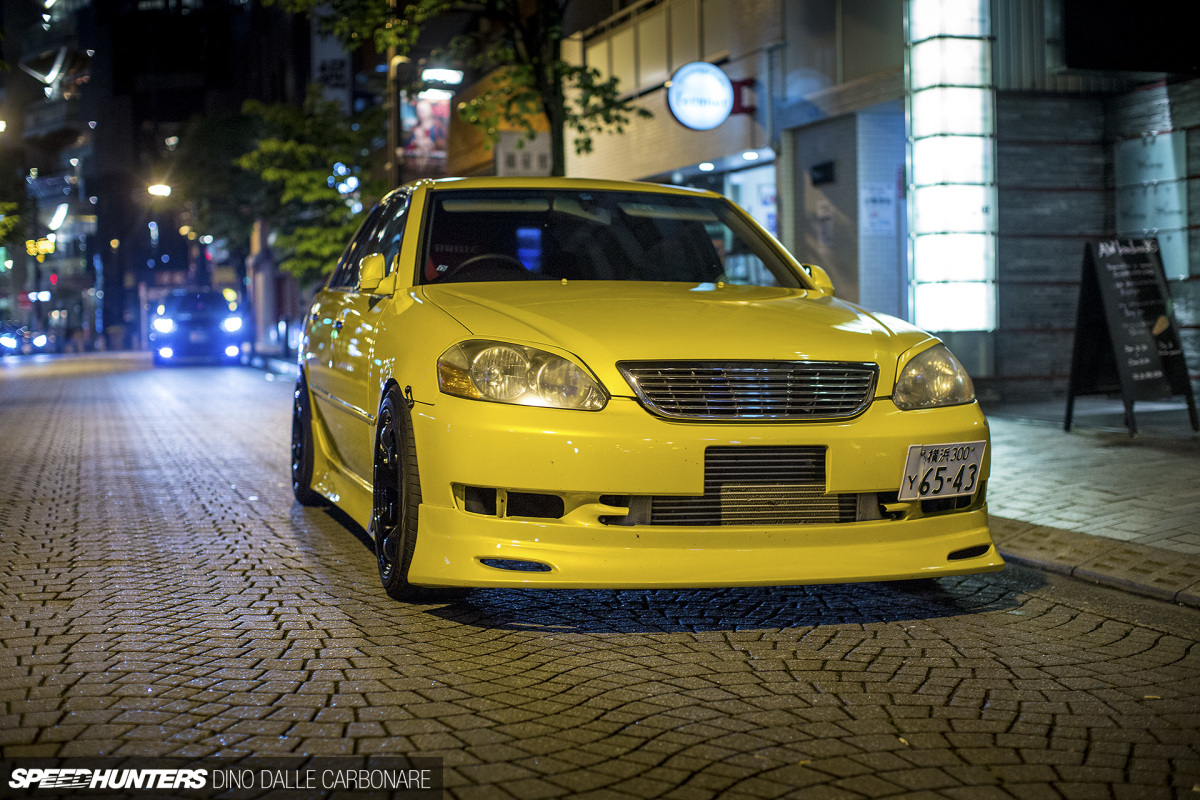 Jon came to Japan many years ago via the US Navy (the 'Y' markings on his license plates give that away) and wanting to full immerse himself in the country's car culture, he was always set on picking up an interesting JDM car for himself.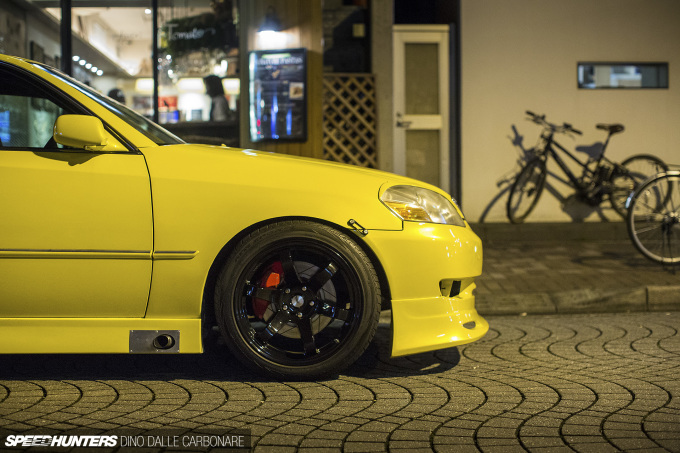 The JZX110 fit the bill perfectly; it's the last in the breed of 1JZ-powered cars and the ultimate incarnation of the Mark II lineage before Toyota lost its way and introduced the Mark X. Oh, and it's bright yellow, just in case you missed it…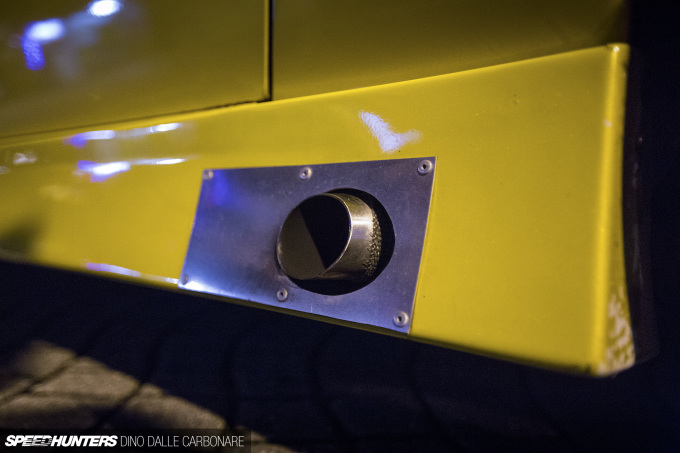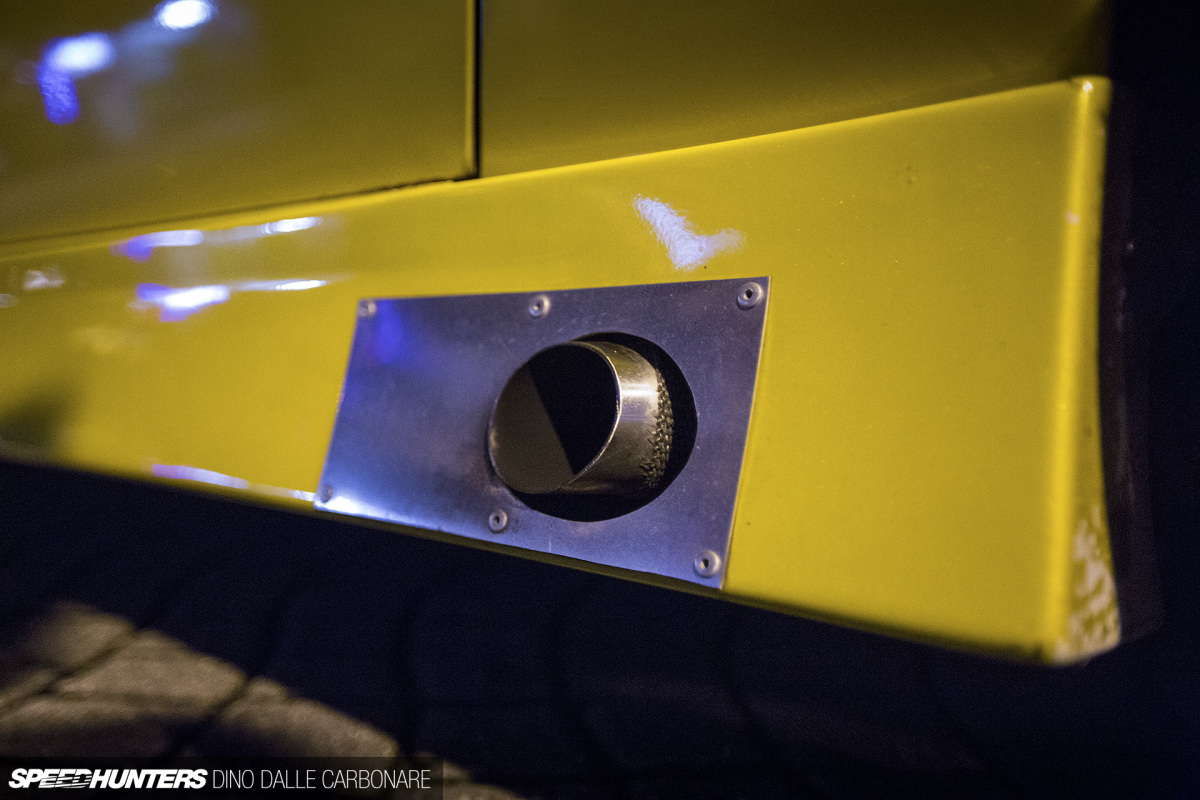 Jon's idea was to build the JZX up as a fun and powerful street car, something that could keep up with the sort of machinery one may run into on any given night out on the Wangan. As cliché as that may sound, when you live in Japan and have a car, you can actually get out and drive on the legendary stretches of roads you heard about while growing up or playing video games. Reality is, after all, what you make it to be.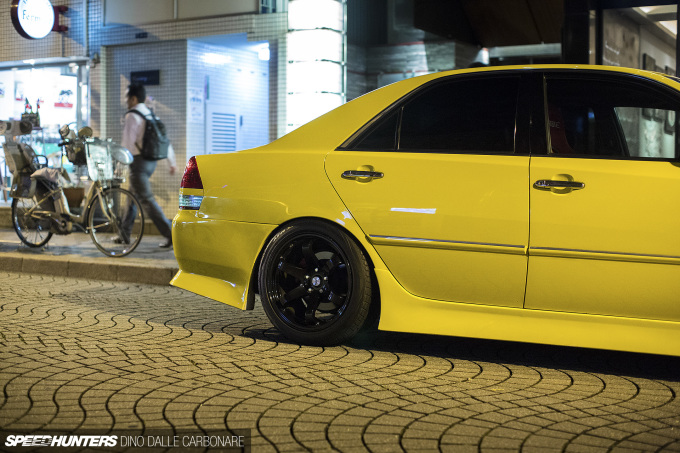 The Toyota wears a Julius aero package, which turns what was in theory a comfortable sedan aimed at retired folks, into a mean-looking street machine.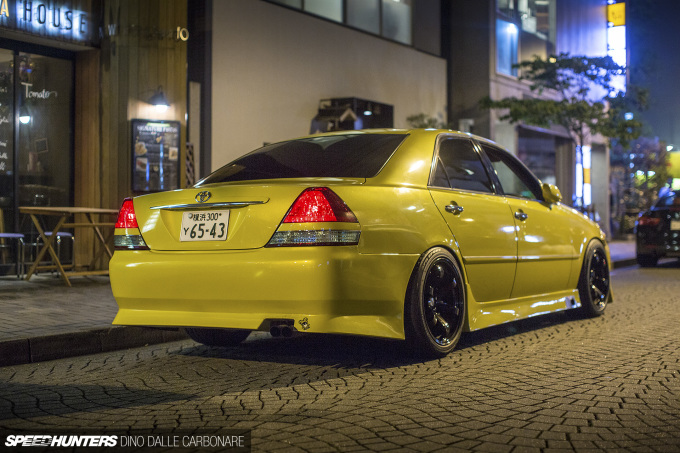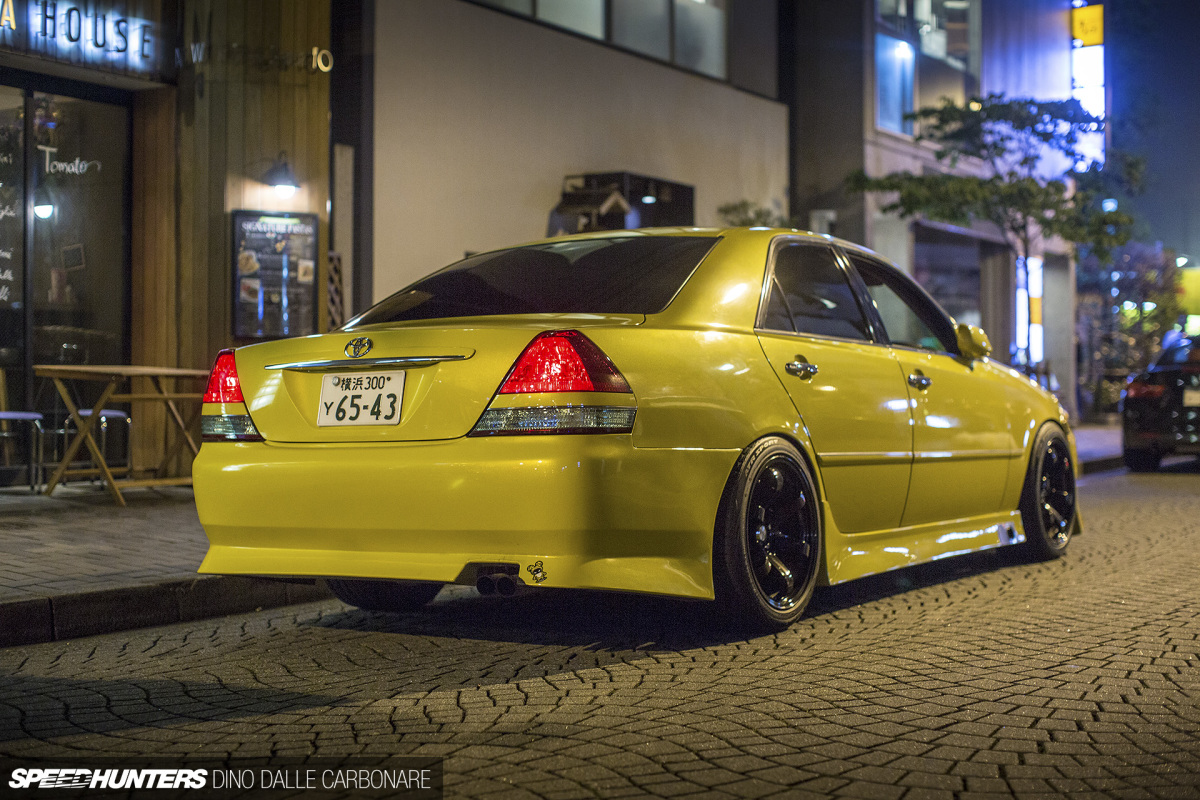 Fender rolling, careful offset measurements and a 326 Power suspension setup allows the JZX to sit pretty aggressively on its black Stance Magic wheels. There are a few other touches that'll have you making all sorts of other assumptions too, like the screamer pipe exiting out the driver's side side-skirt and chunky UCF31 Celsior front brakes.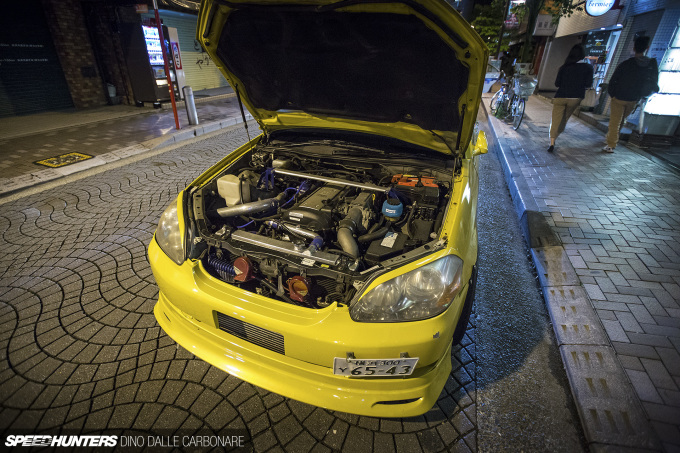 Pop the hood and all is revealed. You won't be finding big top-mount turbos here; the whole idea behind the engine touches were to get the most out of the bulletproof 1J, but still keep things reliable.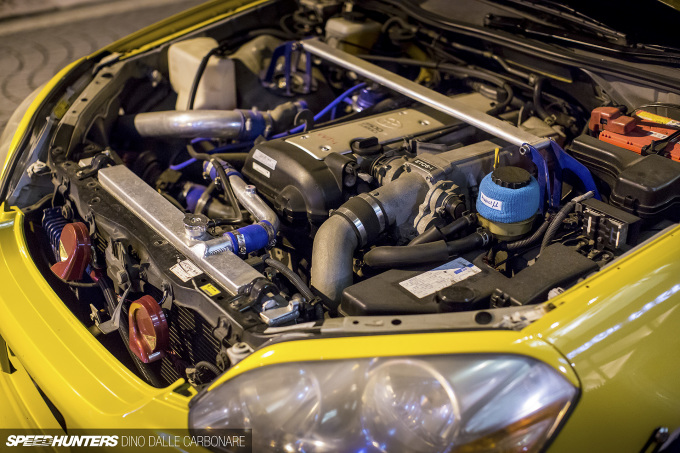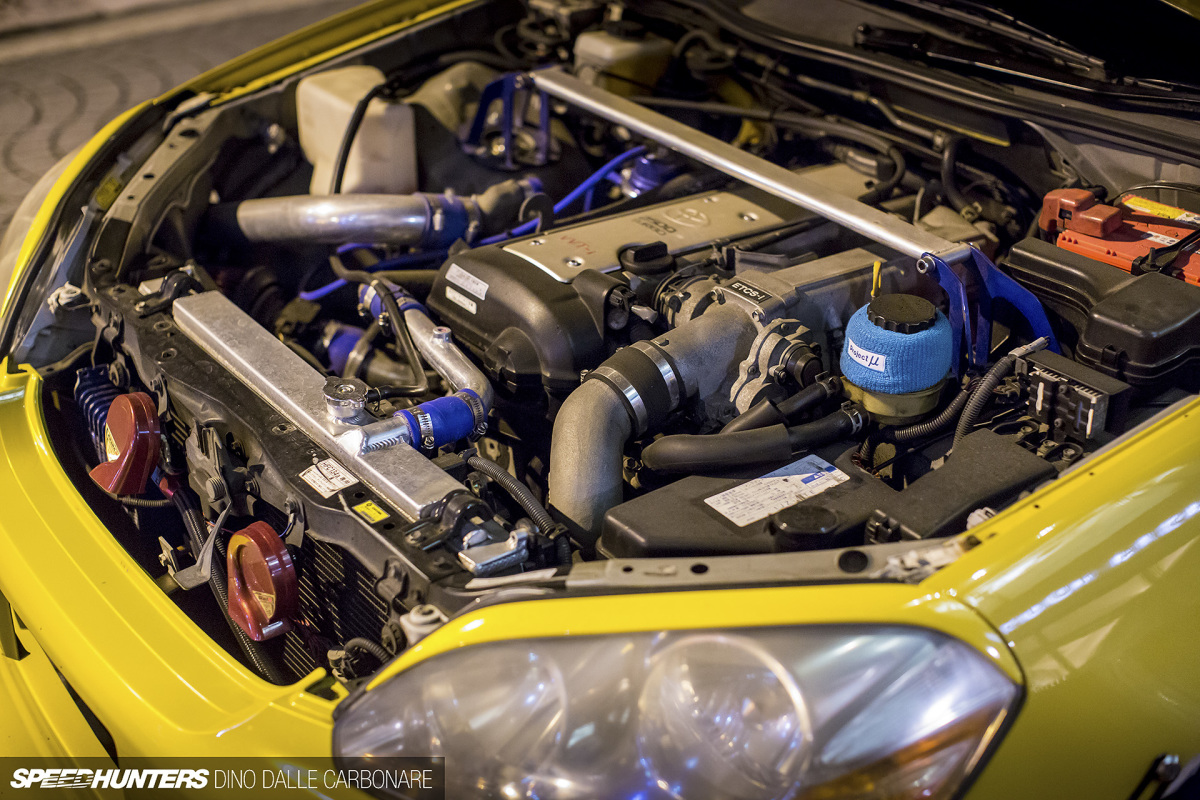 Jon was happy he found a 5-speed manual version of the car, rather than the far more common auto, and to this he's added a long list of supporting modifications ranging from the complete GReddy cooling package, with oil cooler, radiator and intercooler, through to sorting out the fueling with a Sard in-tank fuel pump and 555cc/min injectors.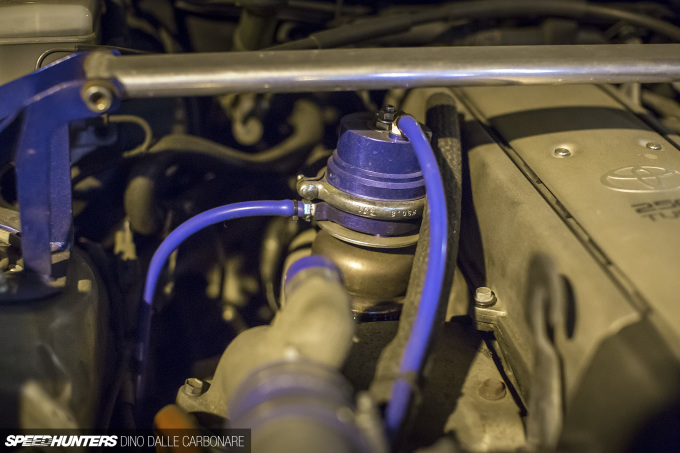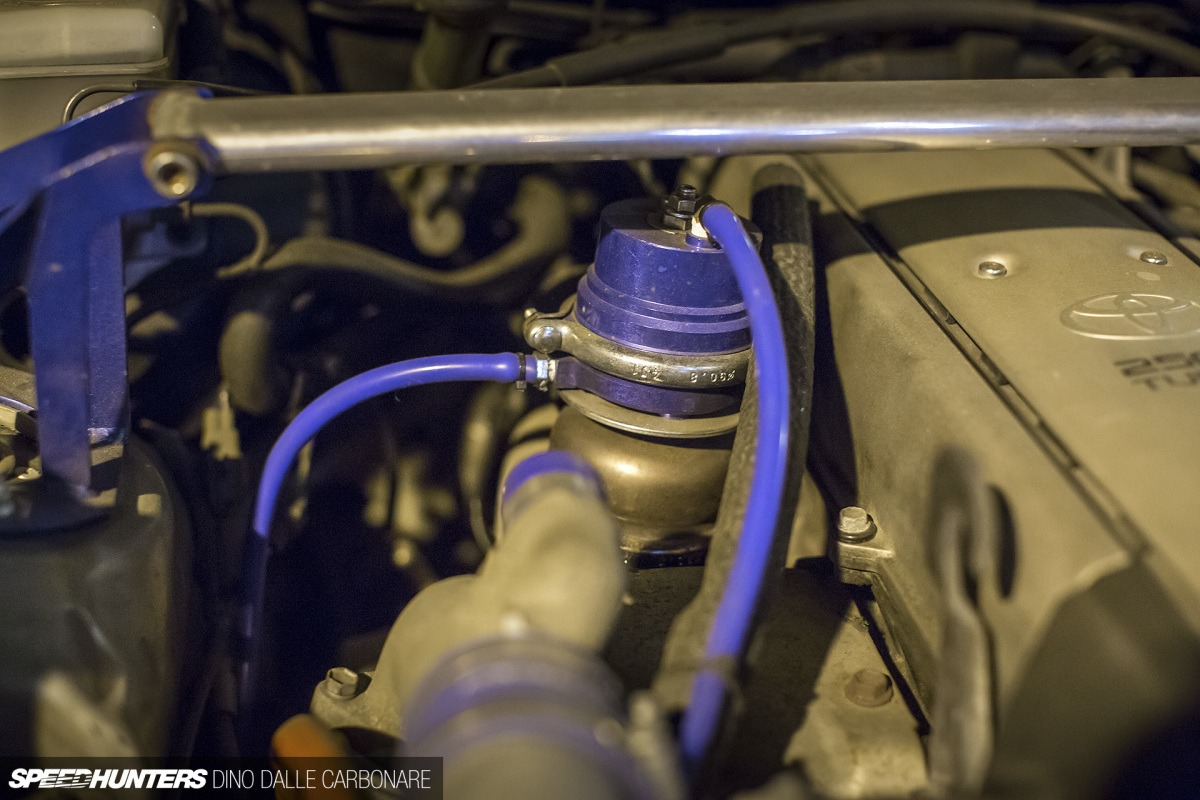 Everything was fitted to support the Tomei Arms M8280 turbocharger, which has been converted to run an STF external wastegate. The 2.5L inline six was then tuned by Imai-san at Bee-R with the engine making a more than respectable 450hp.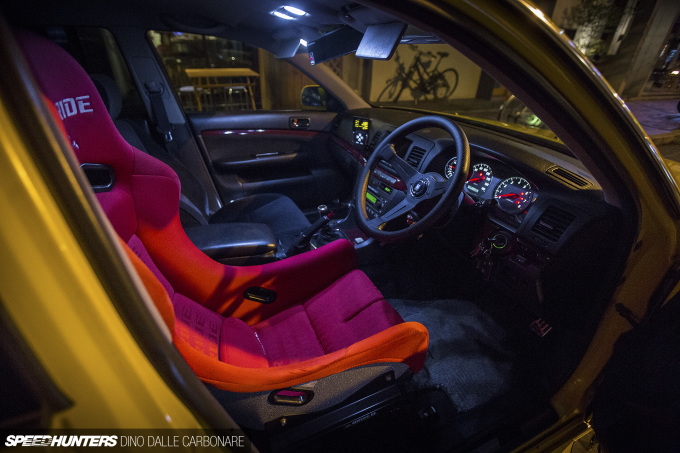 The cabin is a comfortable place to be, but for spirited driving the stock driver's seat was never going to cut it. An in-your-face red Bride Low-Max bucket was thus fitted, along with the requisite Nardi steering wheel to nail the details.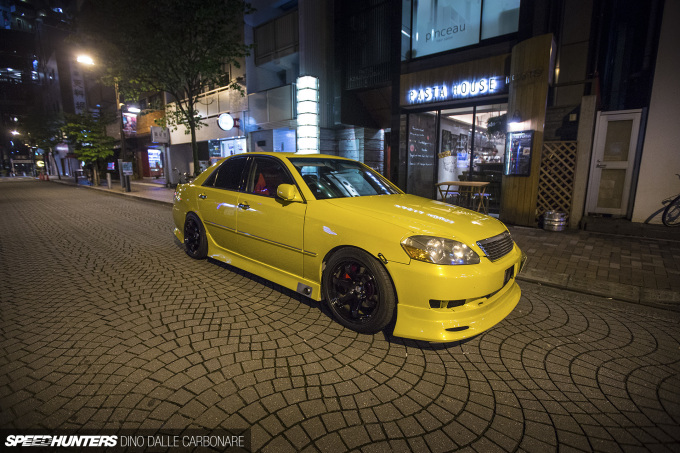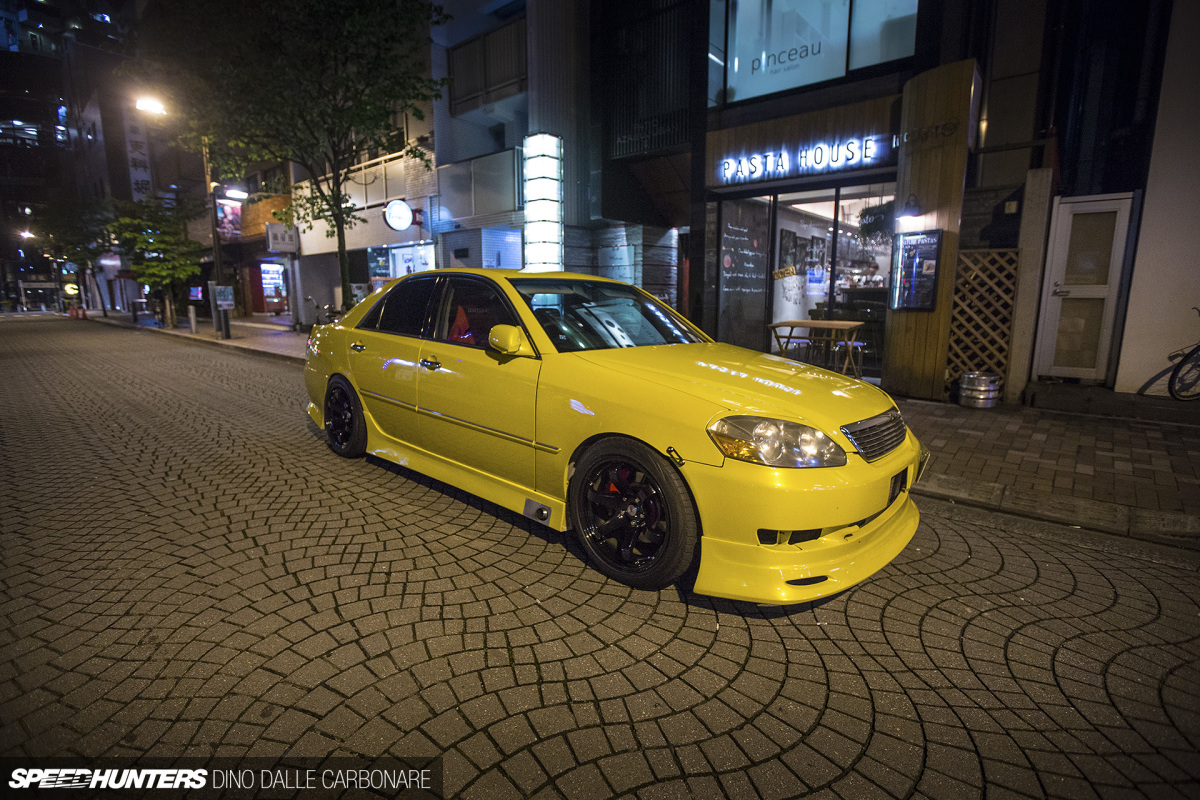 It's been a fun and rewarding ride for Jon, making the most of a unique piece of JDM metal and getting to sample Japanese car culture the only way you're supposed to – with absolute immersion. He's toying with the idea of parting the car and getting into something more sensible, but I for one say he should hold onto the yellow 110 and keep that screamer pipe screaming!
Dino Dalle Carbonare
Instagram: speedhunters_dino
dino@speedhunters.com