A Rough Night In Roppongi
Anyone that has made the trek over to Japan for the annual Tokyo Auto Salon knows that there is so much happening around the show itself that it at times boggles the mind. It's hard to attend every single meet and event that is organized around the weekend of automotive bliss, let alone actually shoot and cover everything, but since my main mission here at Speedhunters has always been to share the most I possibly can with you guys, I thought I'd give it a try this year.
I'm still suffering for it two weeks after, but I can't say that it's not been worth it. So, after walking 12km at Makuhari Messe to stock up on imagery for my usual preview posts at the show's set-up, I drove back across the bay to Tokyo for a meeting I've been attending since its inception.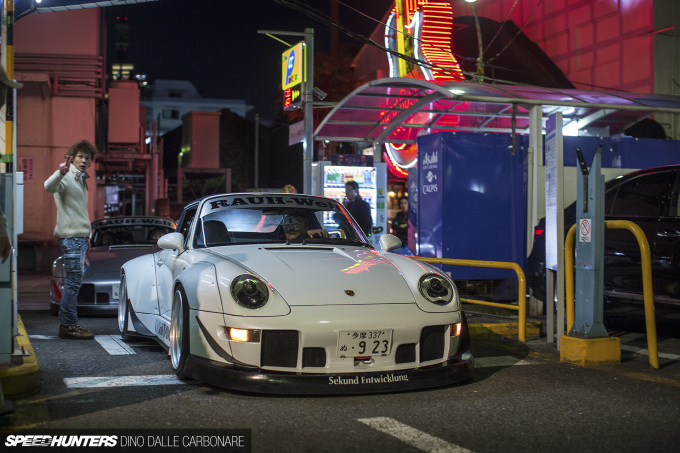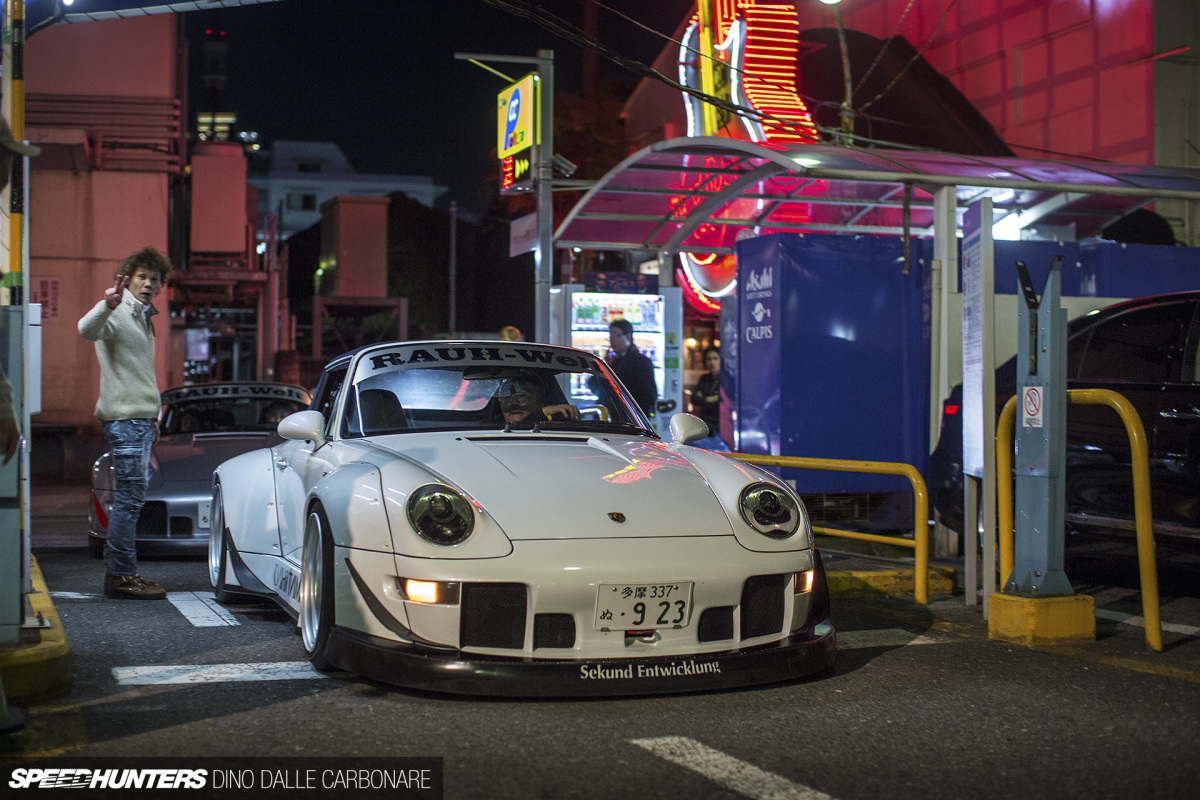 Nakai-san has been organizing the RWB New Year 'Meet & Greet' for a good few years now. It kicks off in the late afternoon of the Thursday prior to TAS's Friday opening at a little coin parking area next to the Hard Rock Cafe in Roppongi.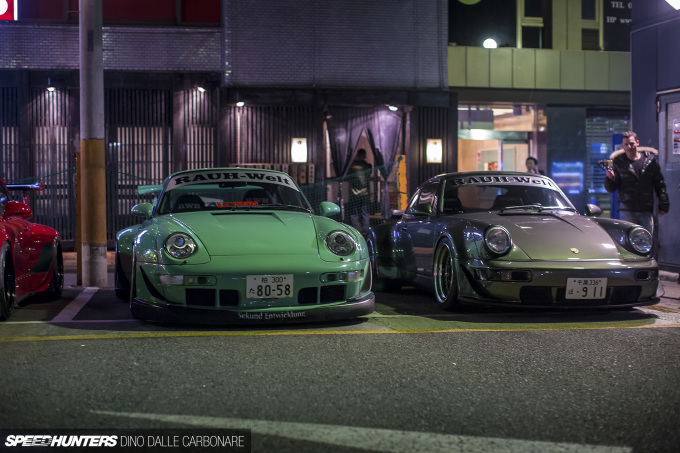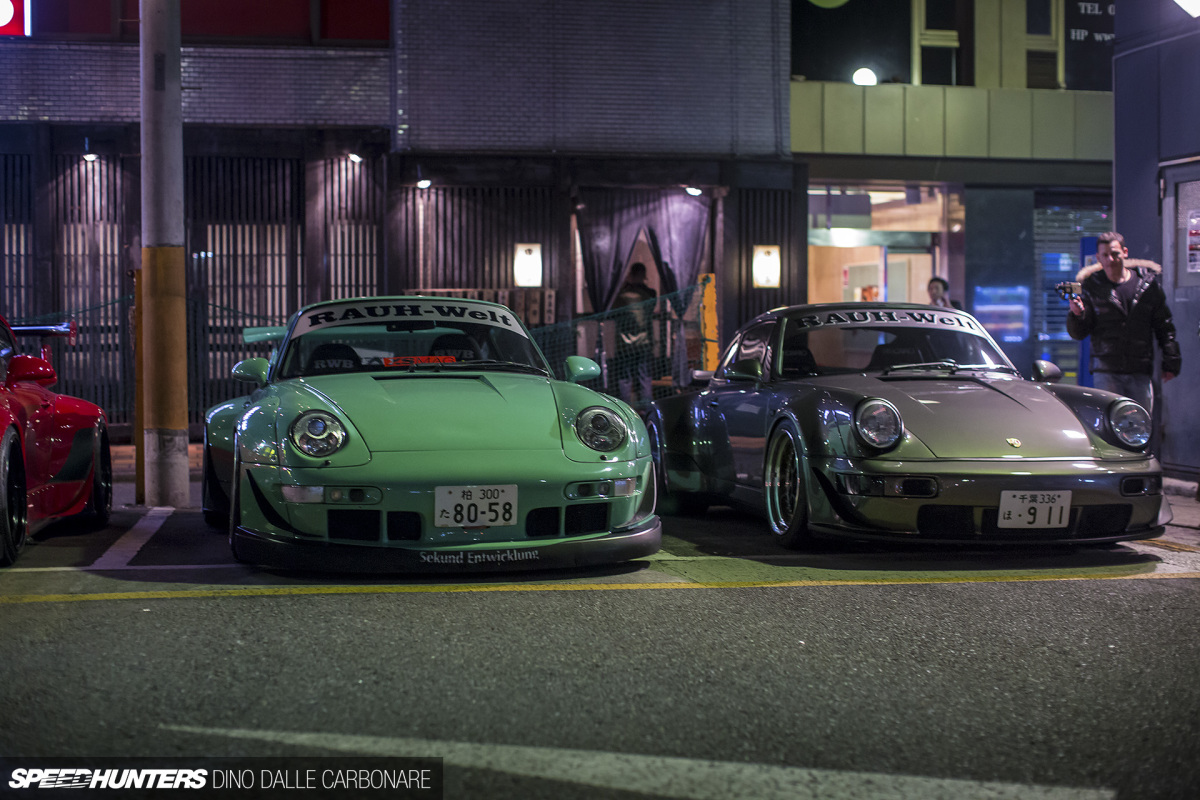 I've made a few attempts to cover the meet in previous years, but on those occasions I never managed to leave TAS with quite enough time to spare. I've always arrived when most RWB owners – both local Japanese and from abroad – were a few drinks into a good night's worth of partying over at the nearby Mandy's bar.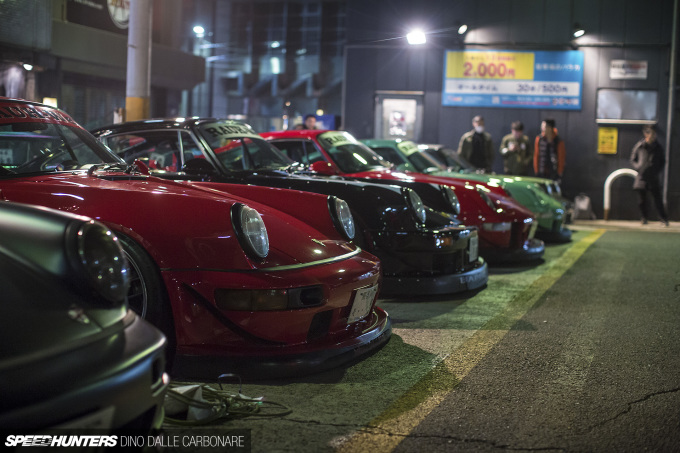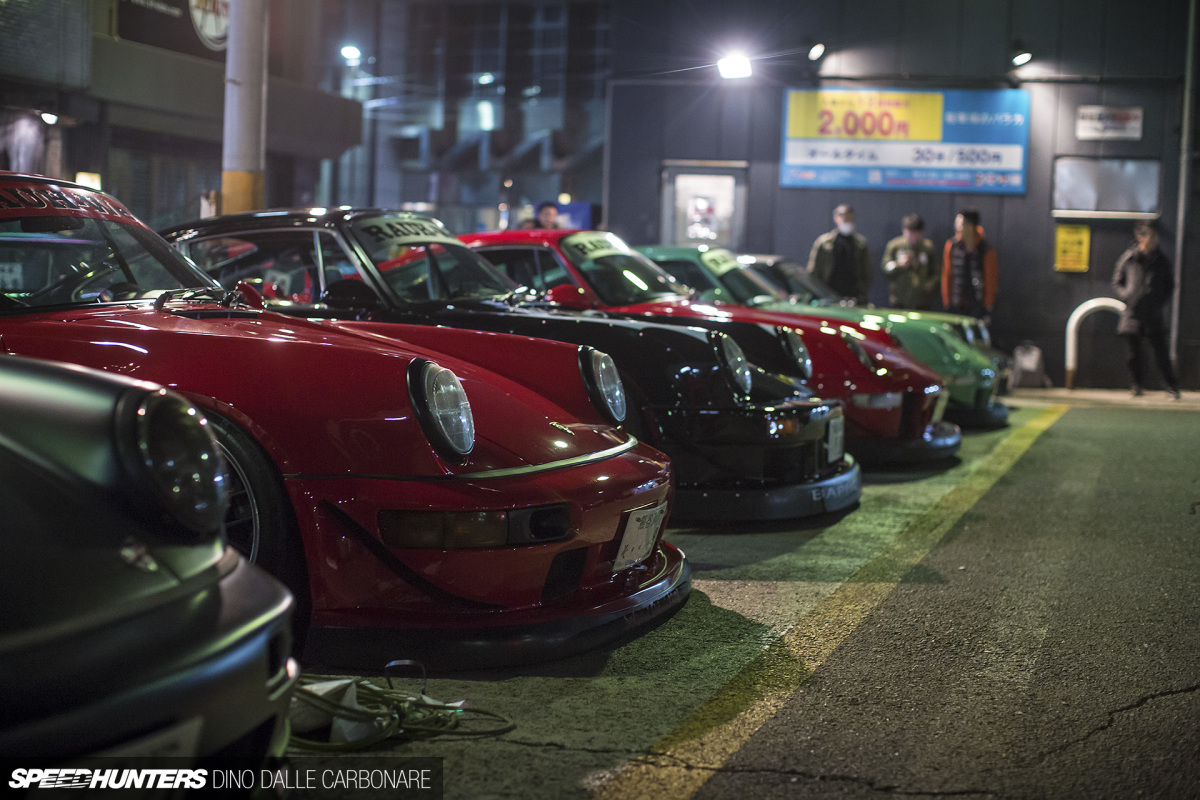 This year, however, I was able to get a proper feel for the atmosphere and catch up with some familiar faces. After the chaotic afternoon at Makuhari Messe, it was a fun way to wind down and at the same time snap away at some of the world's most opinion-dividing 911s.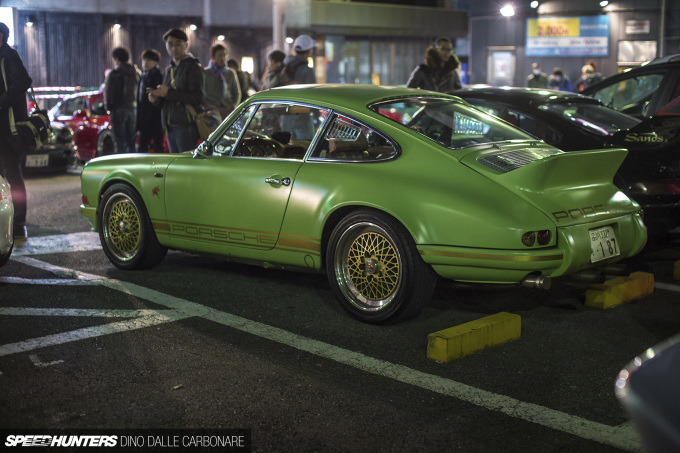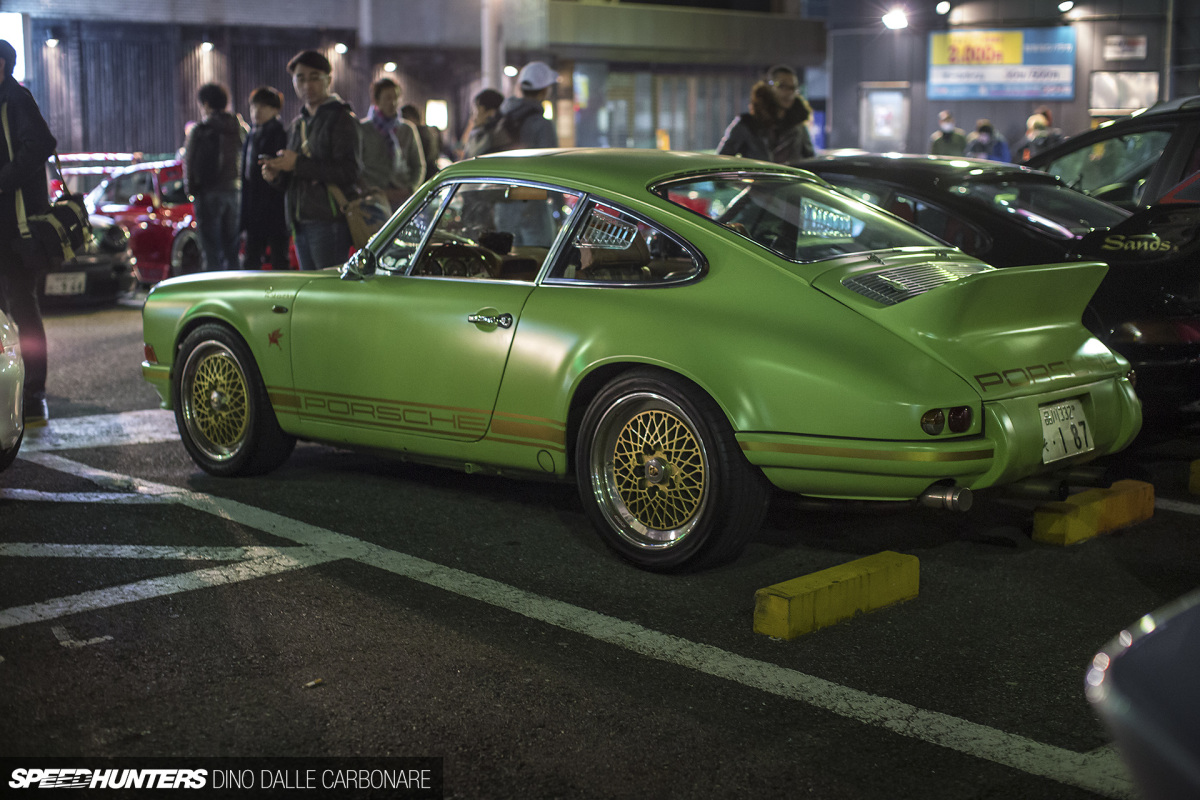 RWB isn't all wide-body of course, and here's a car named Pistache that I've been trying to shoot for a good two years. The owner, who is a self-proclaimed perfectionist, told me that it's almost complete now. I can appreciate that he wants it to be perfect, because it's the details that make special cars, well… special.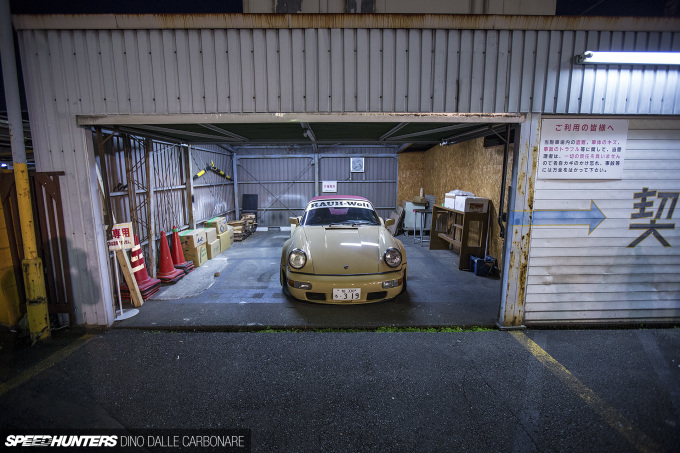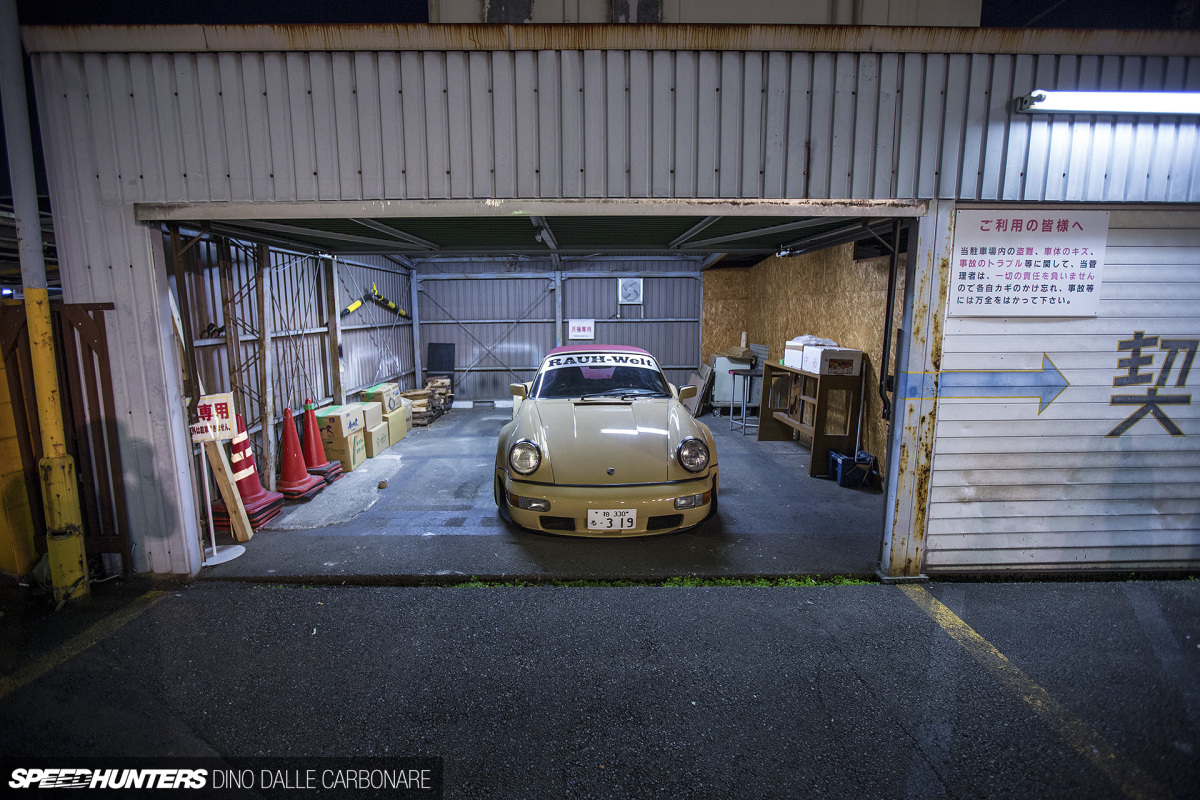 Nakai-san had rocked up in his 964 Cabriolet and parked up in one of the garages he borrows from the owners of the parking lot. We exchanged wishes for the New Year and chatted about a rather interesting international project he's working on, one I'll by flying off to cover next month. Trust me, you guys will love it.
All Shapes & Colors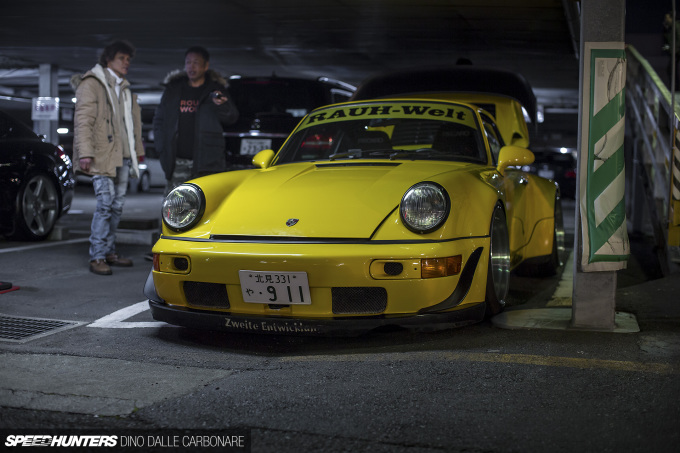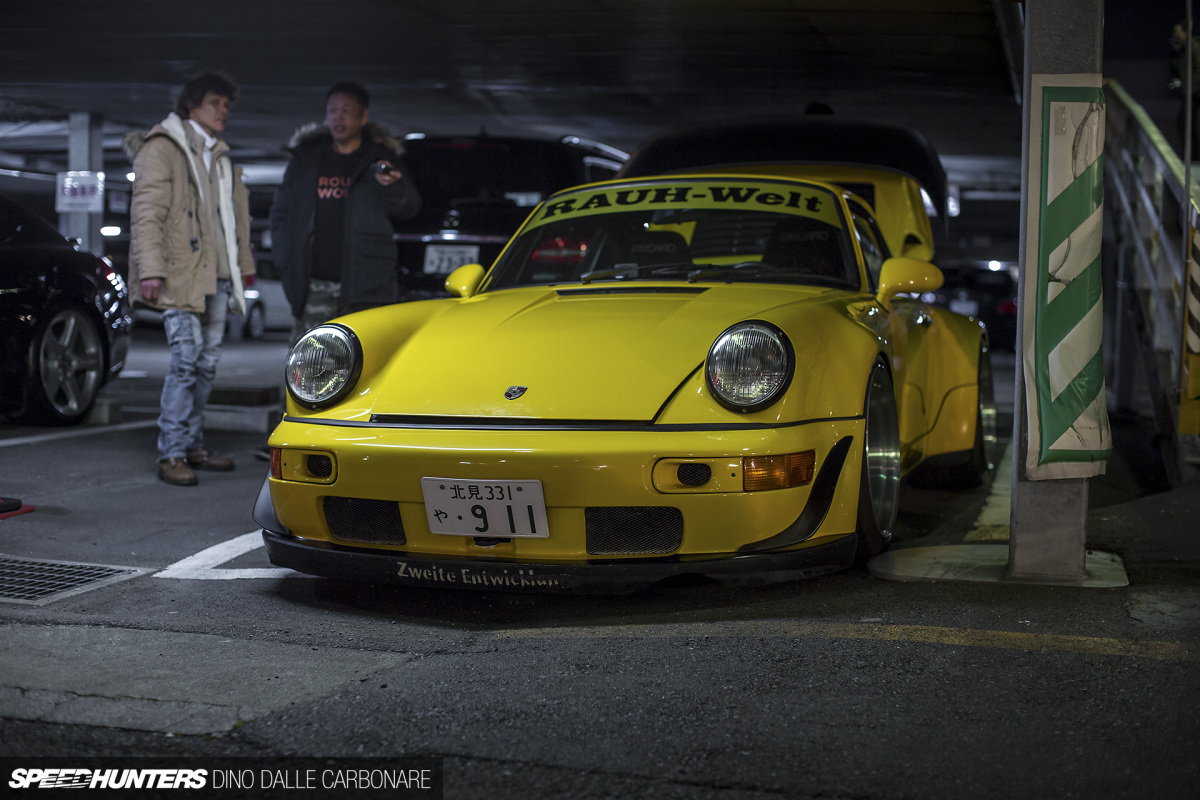 It always impresses me how Nakai manages to build so many overseas cars in the course of a year, yet still have time to come back home and churn out a few more. And as ever, the cars he builds in Japan always seem to look so right. I can't quite put my finger on why, but it's probably down to the fact that 99 percent of Japanese RWB owners build their 911 to drive them.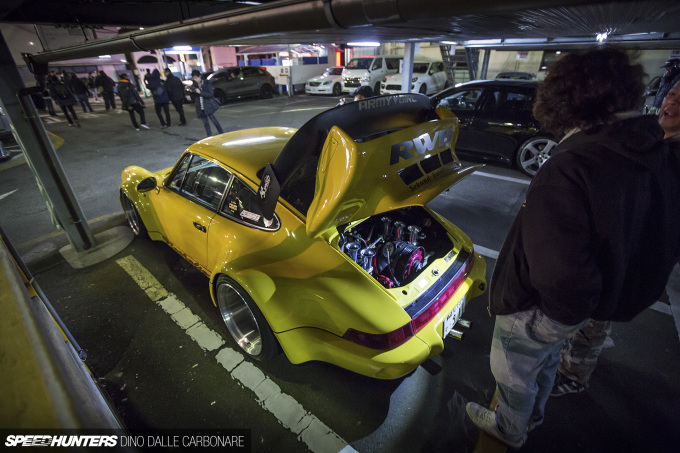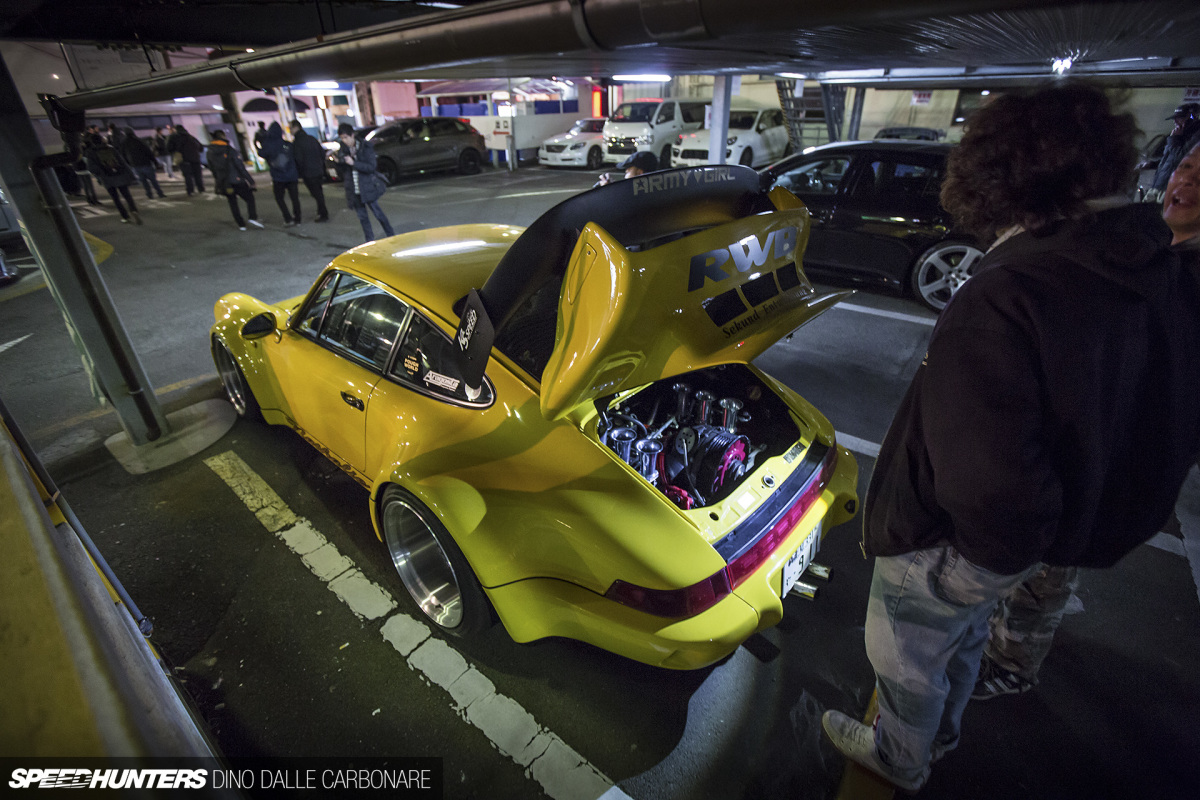 Which means there are more often than not pleasant surprises to be found under those rear engine covers.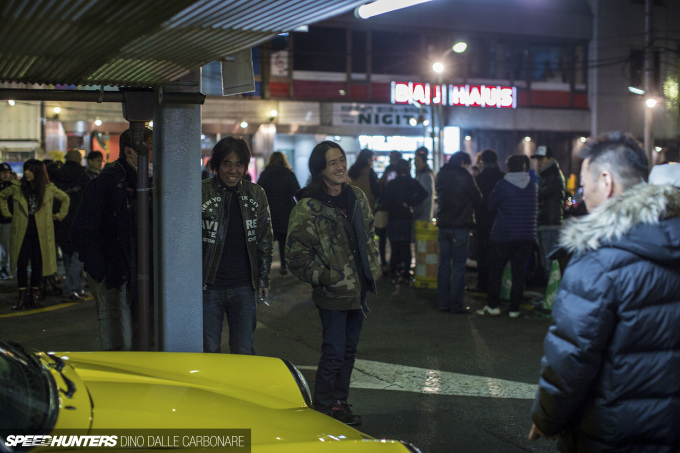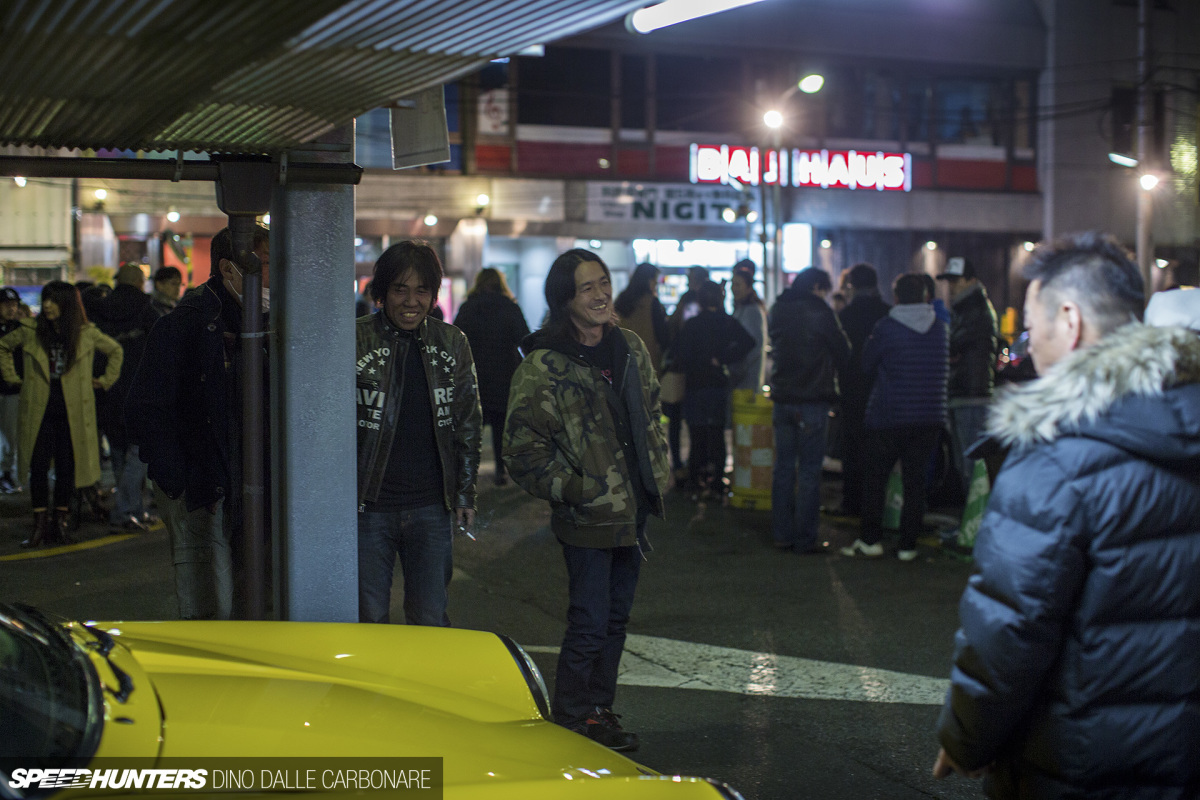 Nojima-san from Nojireal, Nakai's trusty painter and one of the biggest personalities in the AE86 world, was also there for a fun night out. Every time I see him I'm always reminded that I still need to do a little tour of his shop. I've been saying that for years now, but somehow always manage to put it off. Nojima-san, one of these days, I promise!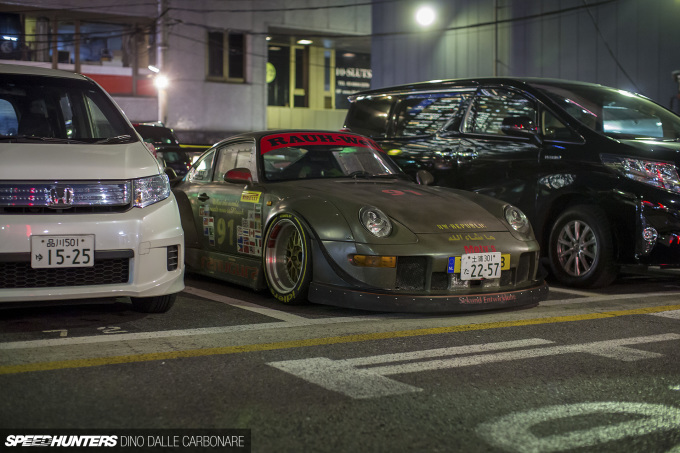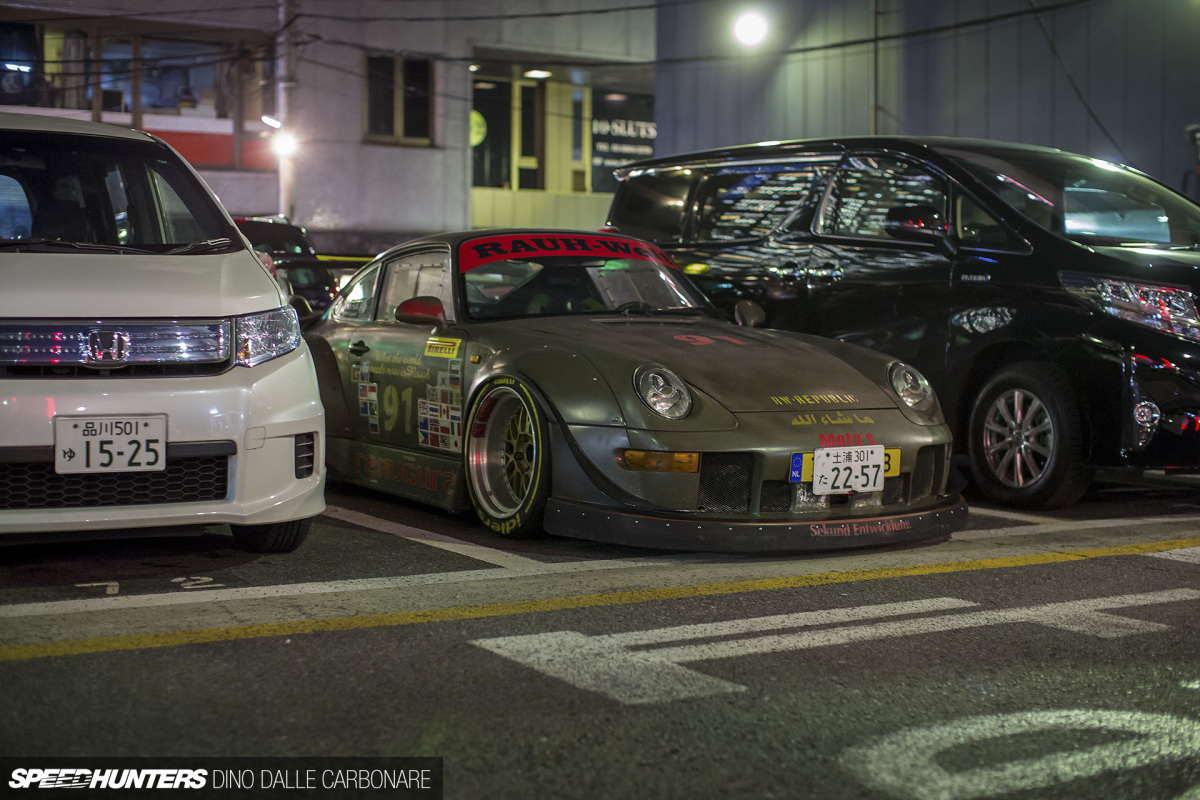 Among so many new RWB builds it's always nice to see more familiar ones. I swear this car must have competed and survived three or four idlers 12-hour endurance races at Motegi!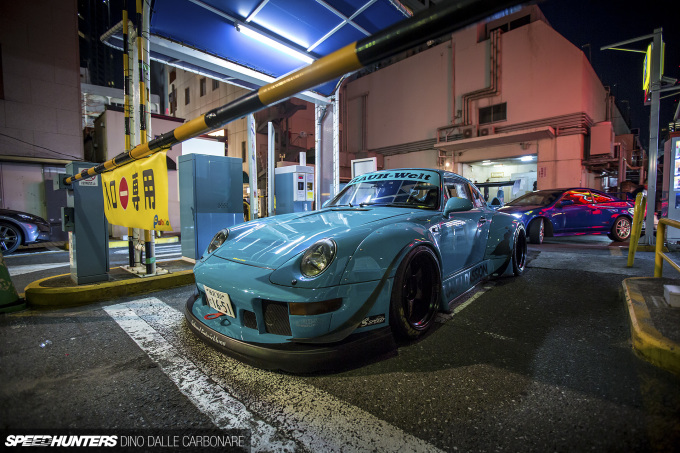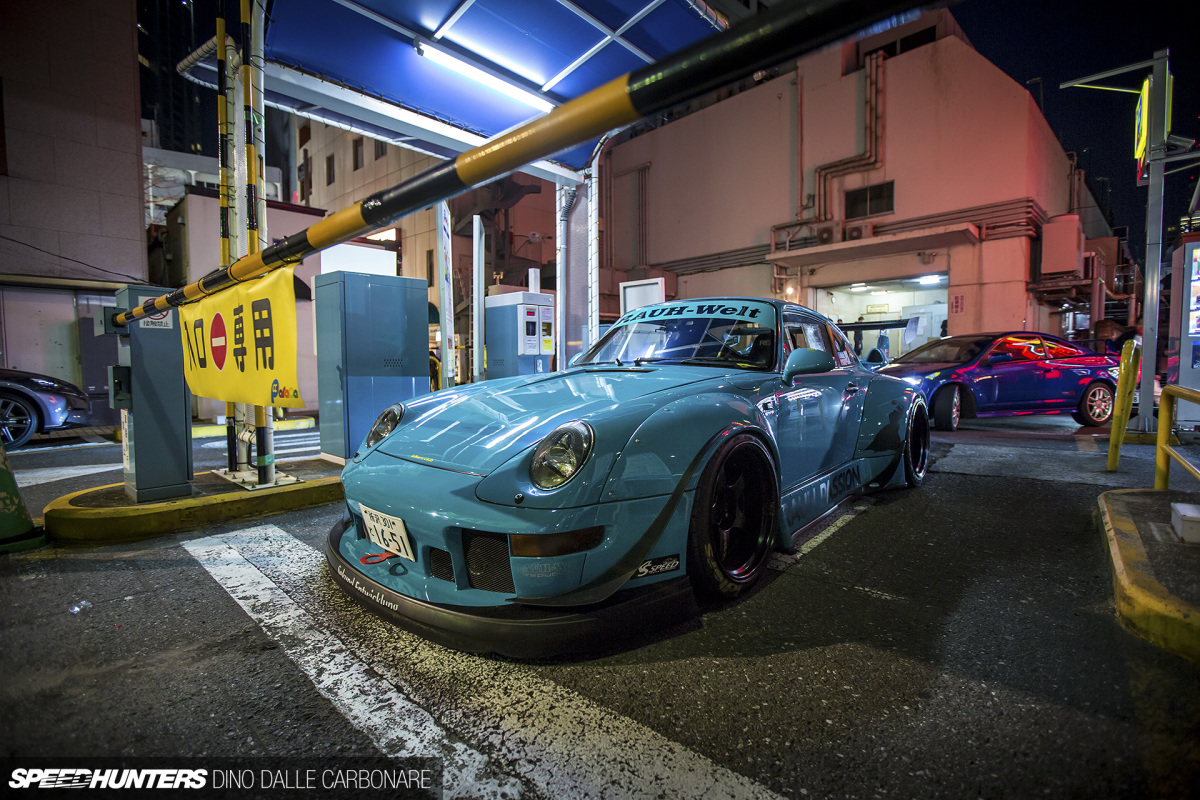 As I was walking around I noticed that Rough Passion had arrived at the gate. This will forever be a special car for me, as the owner once threw me the keys and told me to go and enjoy it up in Tsukuba Mountain. It's the first RWB 911 I ever drove and one that I will never forget. Do you guys remember that drive?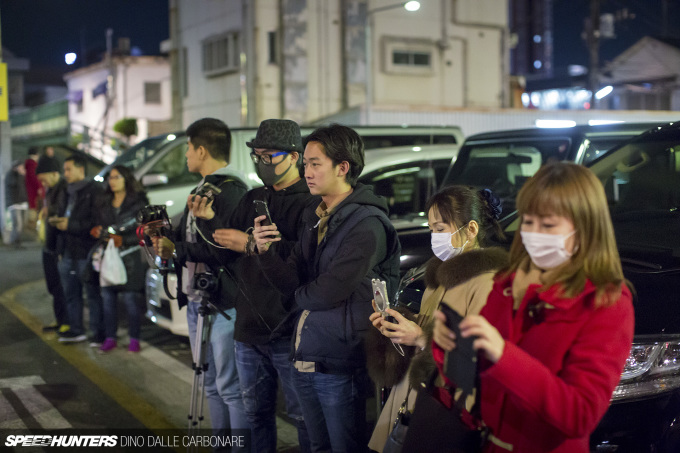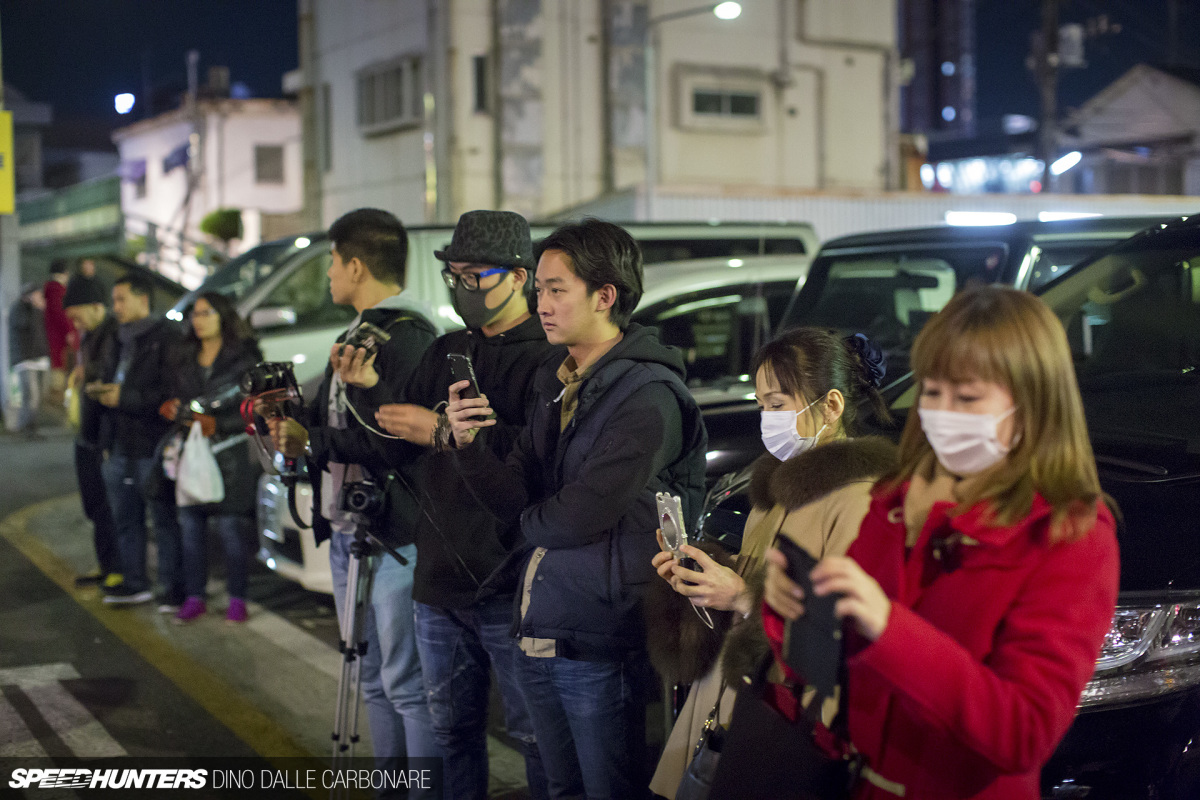 I was surprised at the number of media people and car spotters that were present at the meet, but I guess that now Nakai is a recognized automotive personality everyone wants to get a closer look. I think it's great how a guy who builds cars the way that he likes has created something quite so special, and the best thing of all is that in the many years I've known Nakai-san, he hasn't changed one bit. Apart from being a hell of a lot busier these days, that is!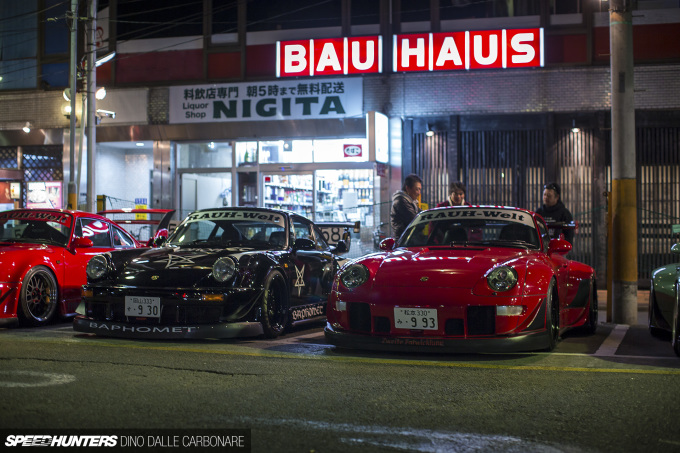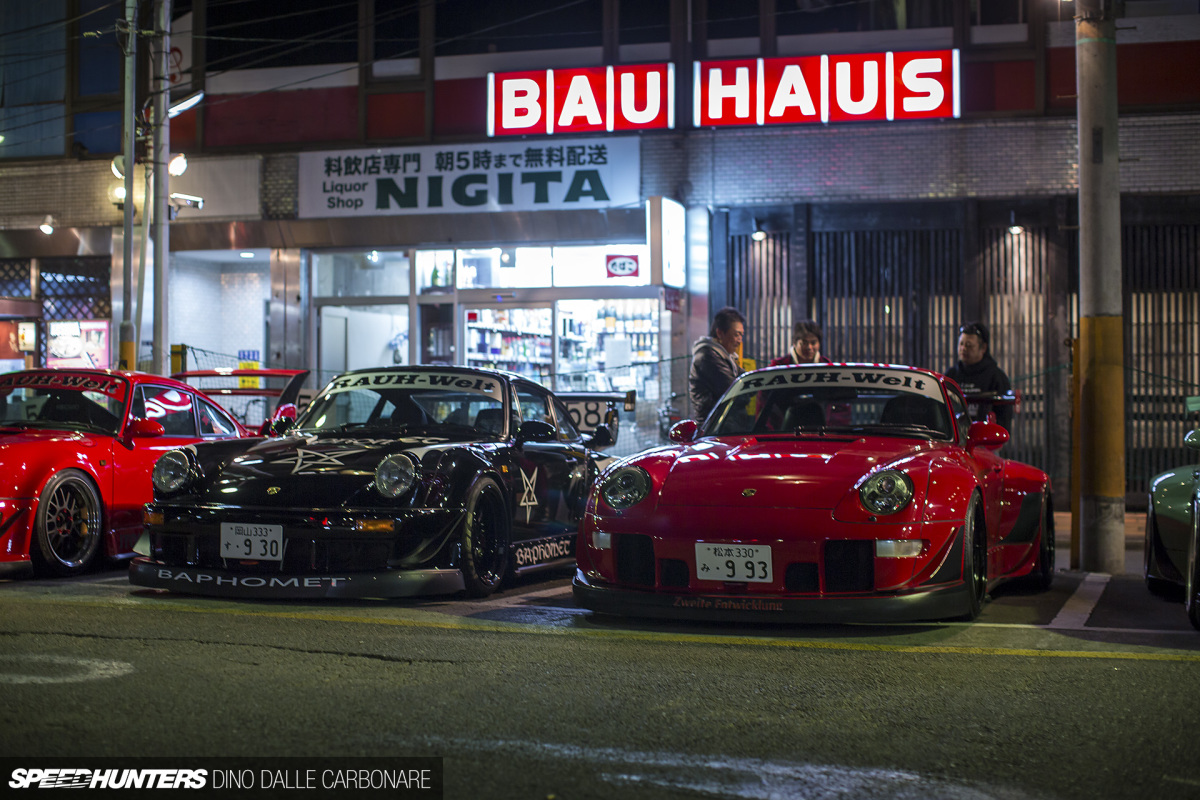 On the Bauhaus side of the carpark was a 911 that a lot of guys were talking about.
Apparently this recently-completed build is based on a genuine 930 Turbo. The owner came all the way up from Okayama to show it off and I'd thought I'd post a few pictures to spark a little conversation. If you had a 930 Turbo would you go for an RWB conversion?
Party Time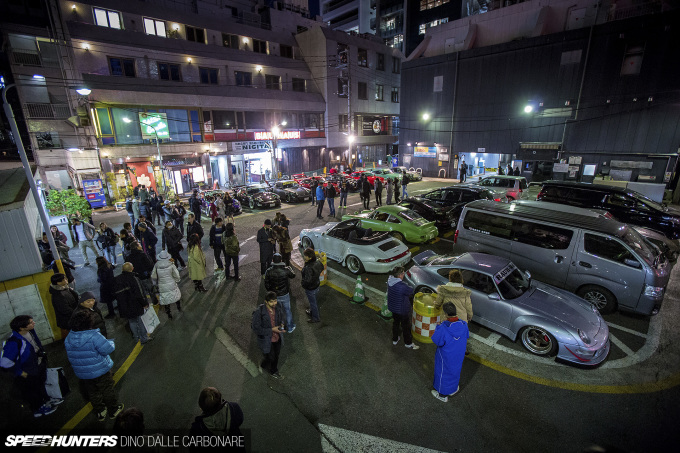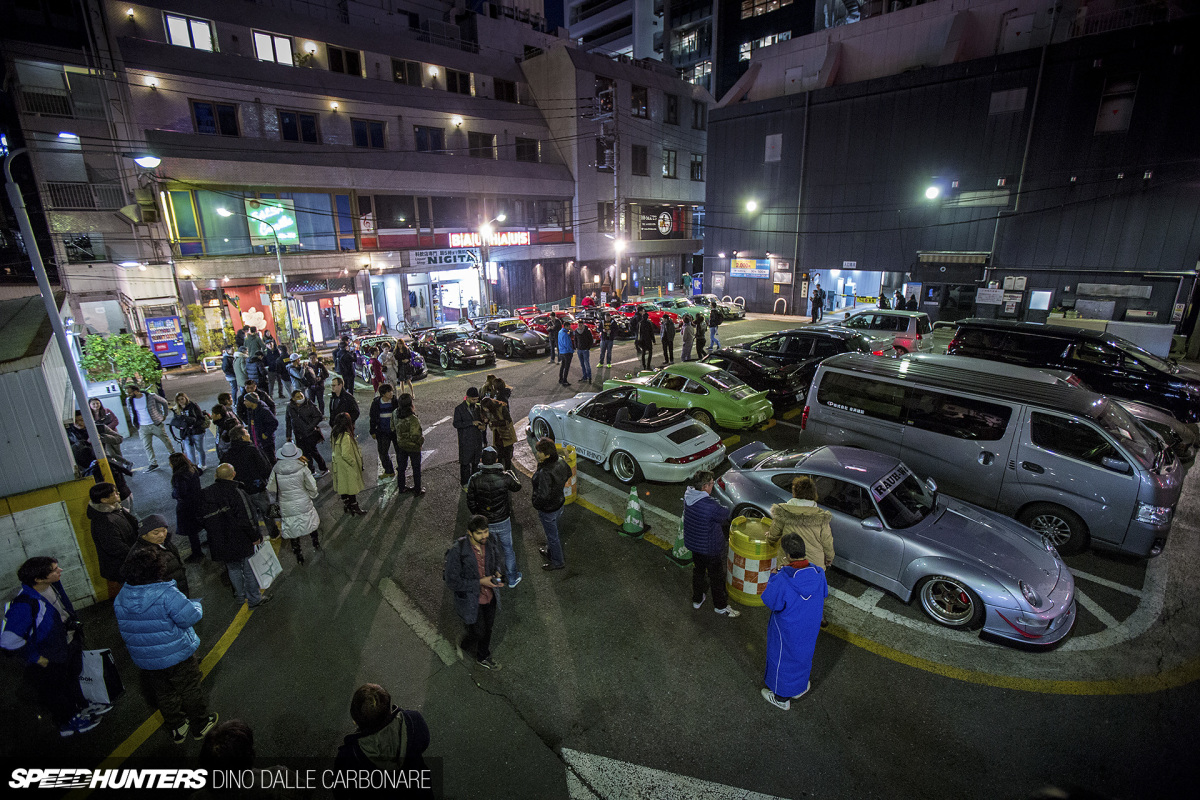 As a meet-up venue this place really wins; it's big enough to accommodate all the RWB owners that bring their cars, yet small enough to maintain a family feel about it.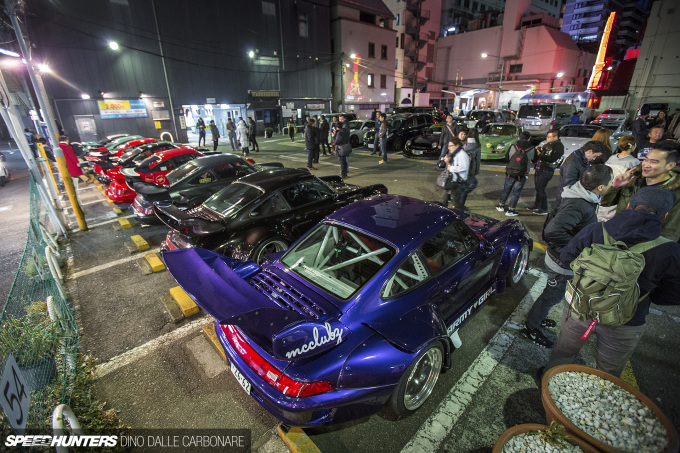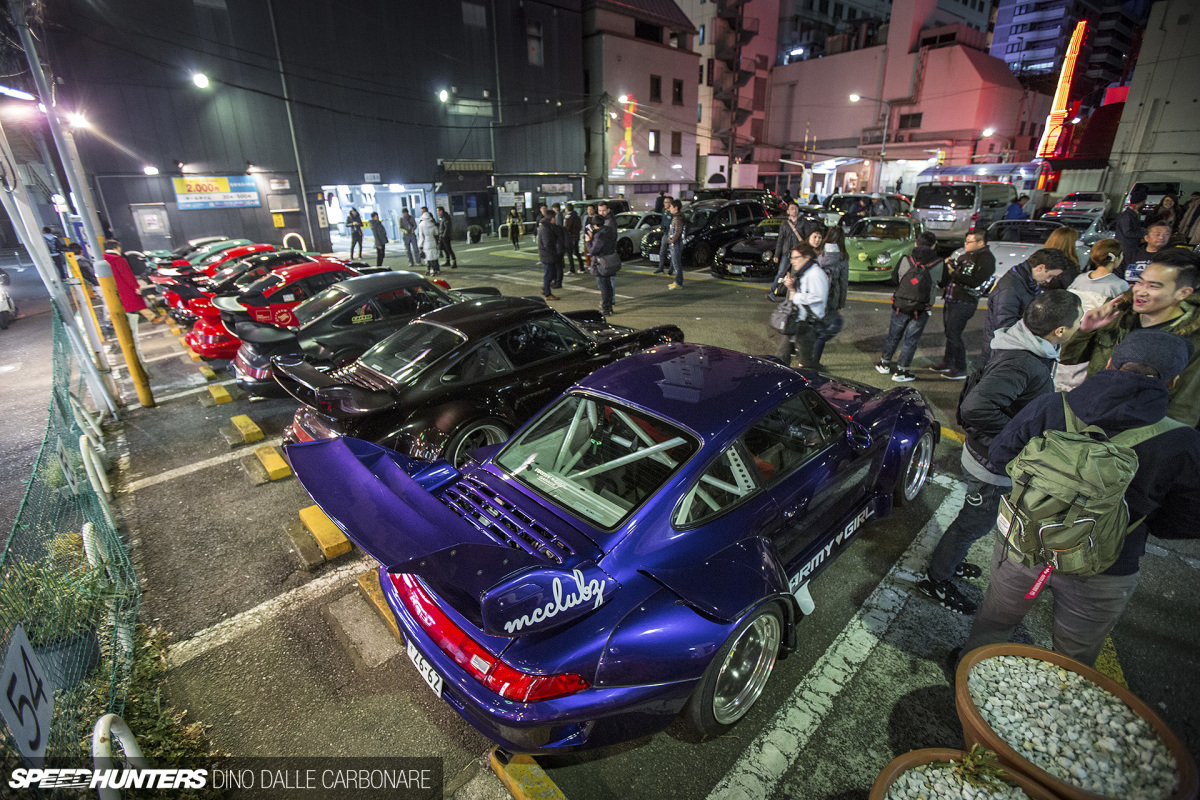 And of course everyone is well behaved, so you know there will never be any trouble at all, something that can't be said for the next meeting I attended on this particular night. But more on that on a separate post.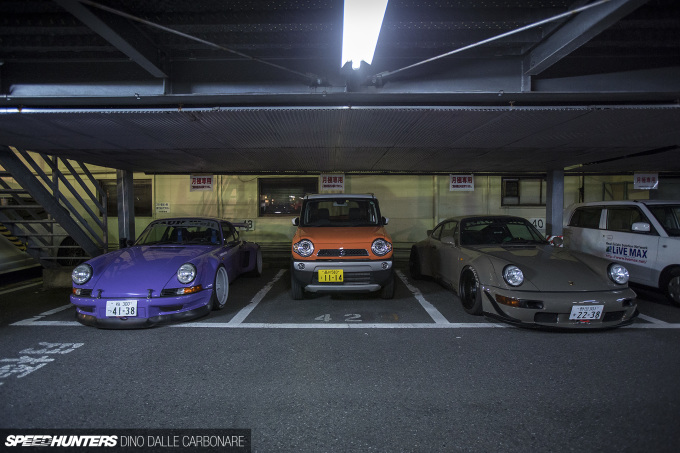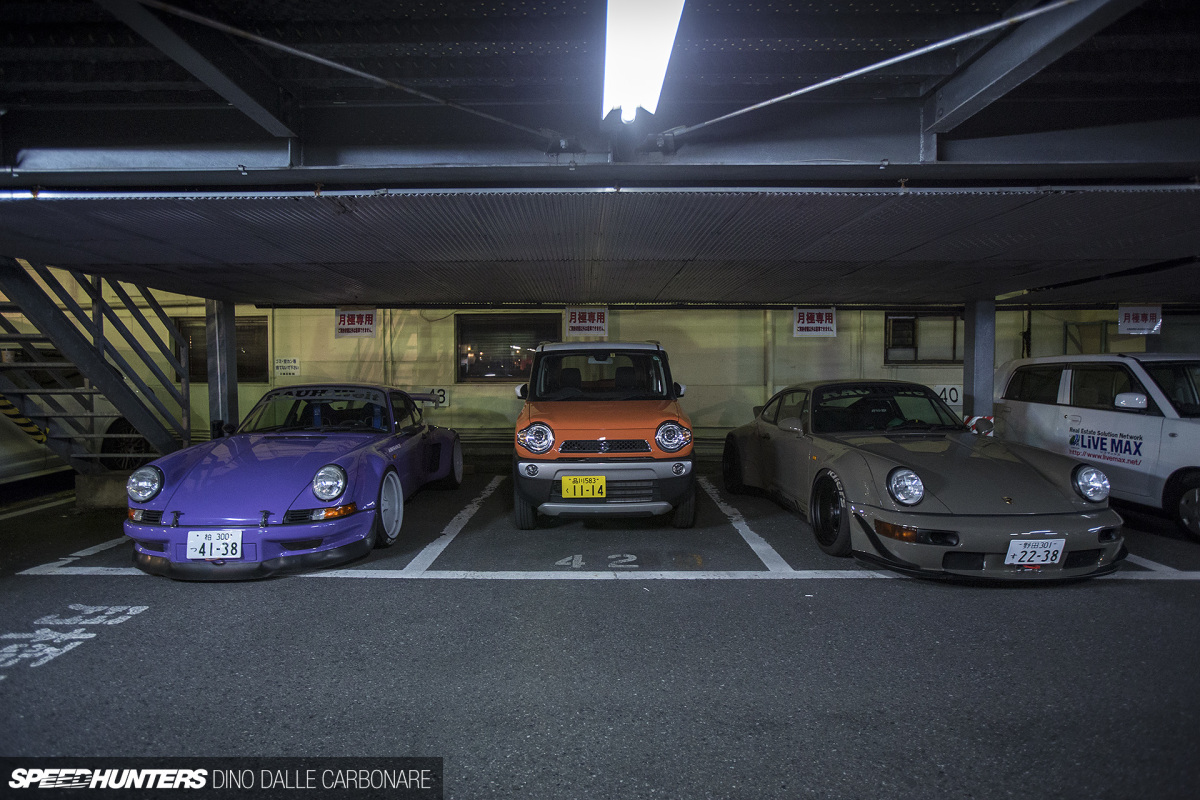 To long-hood or not? I vote yes; it's a look I can't quite get enough of! But what's cooler in this picture – the two RWBs or the superbly-named orange Suzuki Hustler in the center?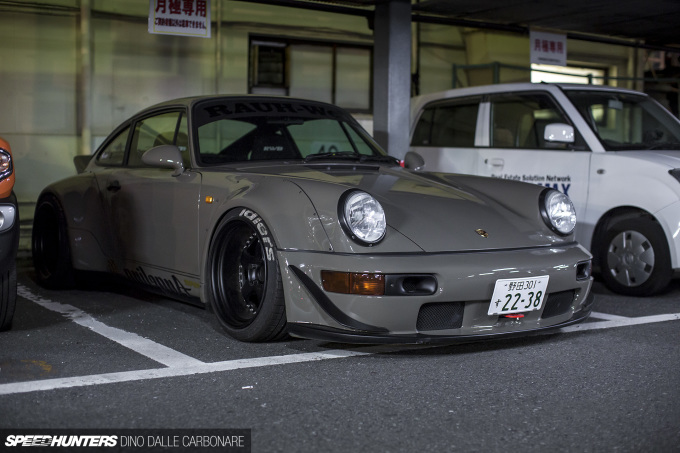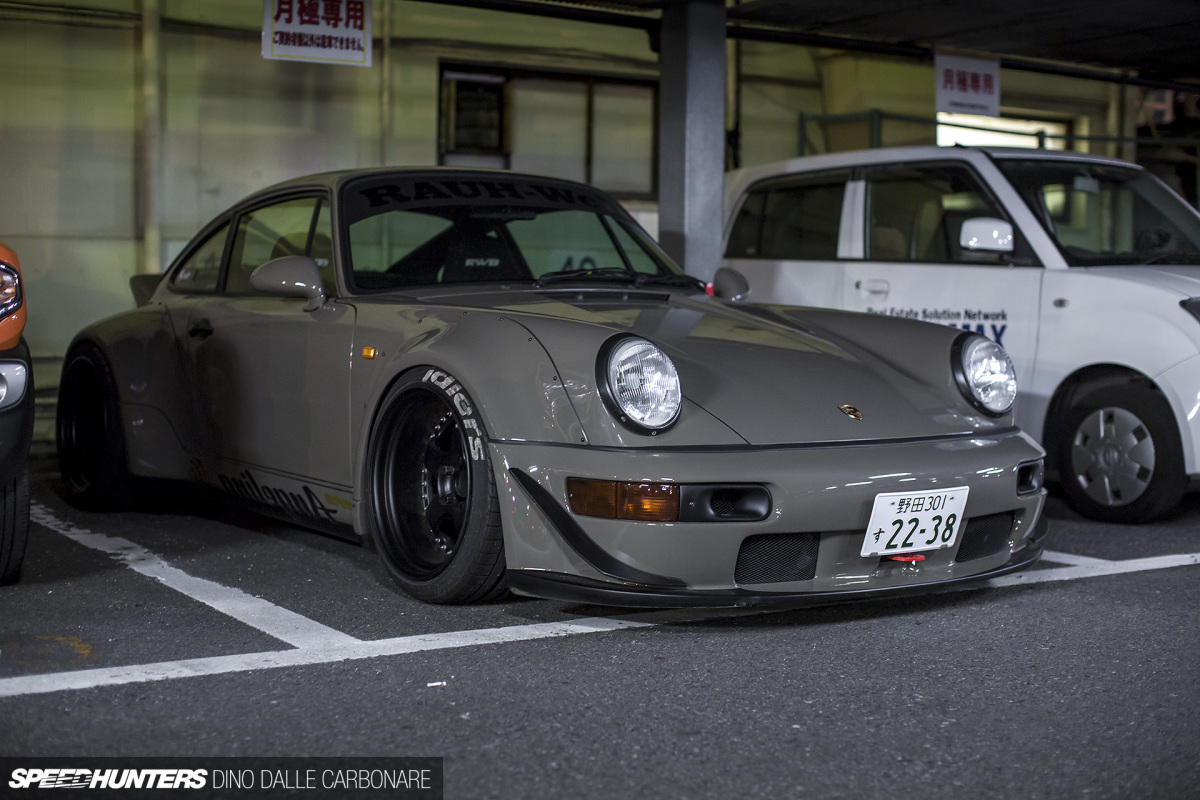 I'm glad to see more RWB owners opting for the subtle ducktail spoiler over the more common racing option. Mind you, I've even seen Nakai combine these with a big GT wing for extra effect.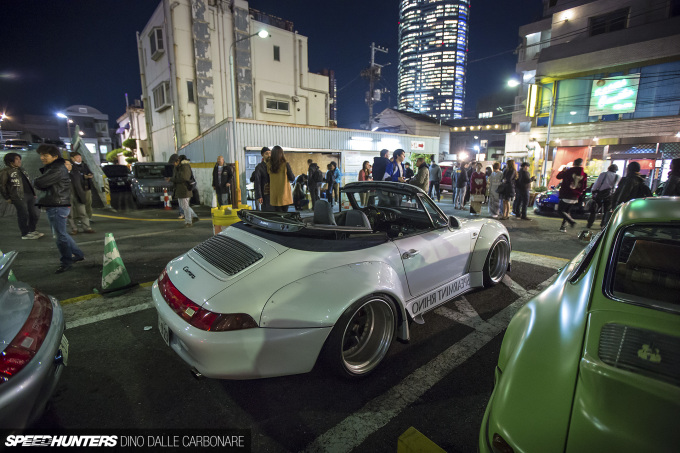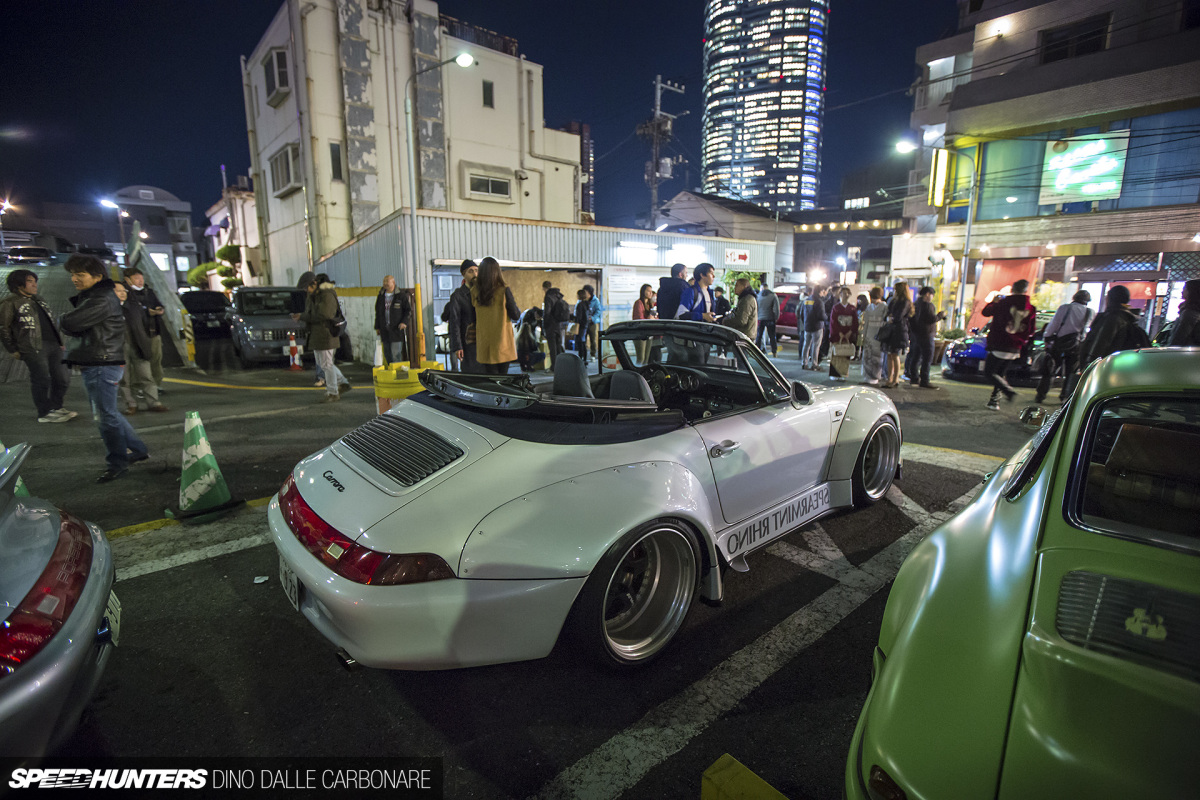 Nakai's other Cabrio, Spearmint Rhino, was also in attendance. If you've ever been to Las Vegas you might know what it's named after.
With most people getting ready to go and do some partying, it was about time for me to grab my final images and pack up my gear.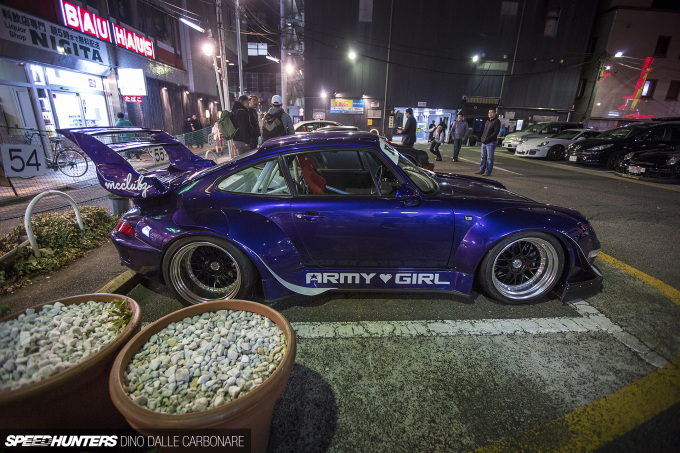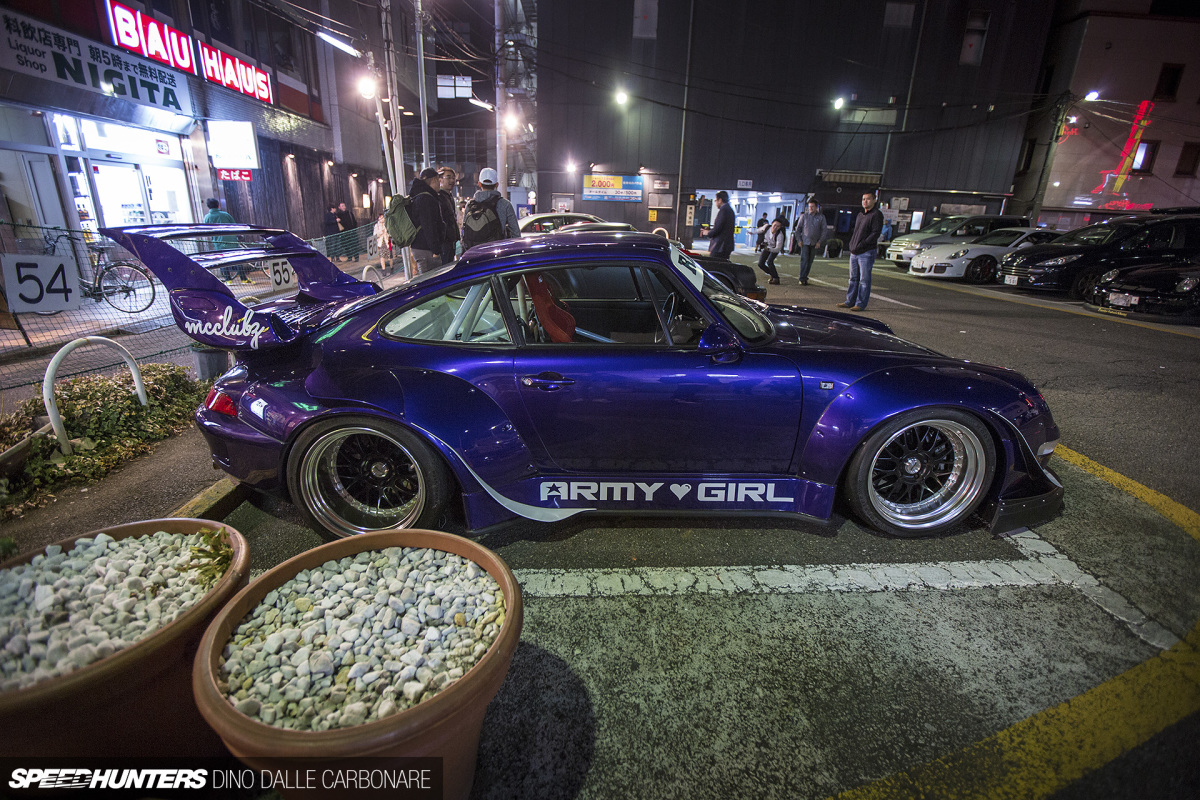 My very last shot from the night was of Army Girl, a car I recently photographed but am yet to feature. Surprisingly enough it was actually white when I shot it, its owner going for quite the drastic color change. But that's part of the RWB game; people like to evolve, improve and at times change up the look to inject a feel of freshness back into their cars.
That was me done in Roppongi. It was over to Odaiba next for a meet that two weeks on people and the authorities are still talking about…
Dino Dalle Carbonare
Instagram: speedhunters_dino
dino@speedhunters.com