Have no fear, the GTI is still very much alive and kicking.
I hadn't realised that it has been over a month since the last update, but truth be told, there hasn't been a whole lot happening with the car. In saying that, time spent not doing anything to it has been replaced with time spent planning the next steps.
There has been some activity, specifically a full service including oil (Mobil 1 5W30, although I've been reading a lot lately about tuned GTIs running on 5W40), oil filter (OE) and four fresh spark plugs to mark the occasion of the car passing the 100,000 kms (62,000 miles) mark. Other small things have been addressed too, like finally allowing Flip to finish the bodywork by tidying up some gaps around the new wide front wings and polishing the car to the shine its now enjoying. I don't think he was very happy with me floating around and going to car shows with a 95 per cent finished car, having taken the car away before he could properly finish it.
Sorry, buddy.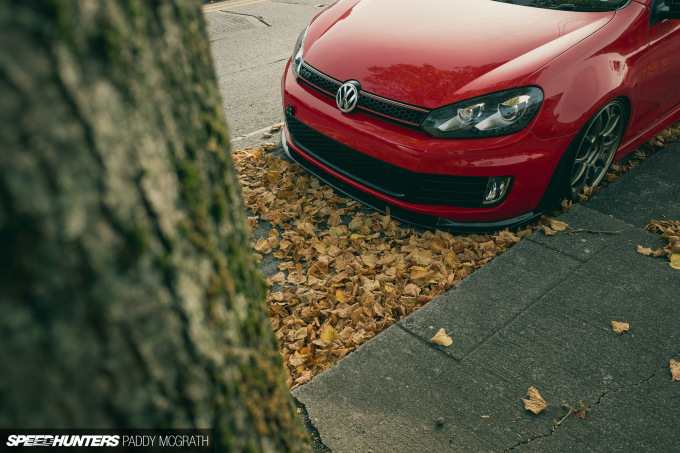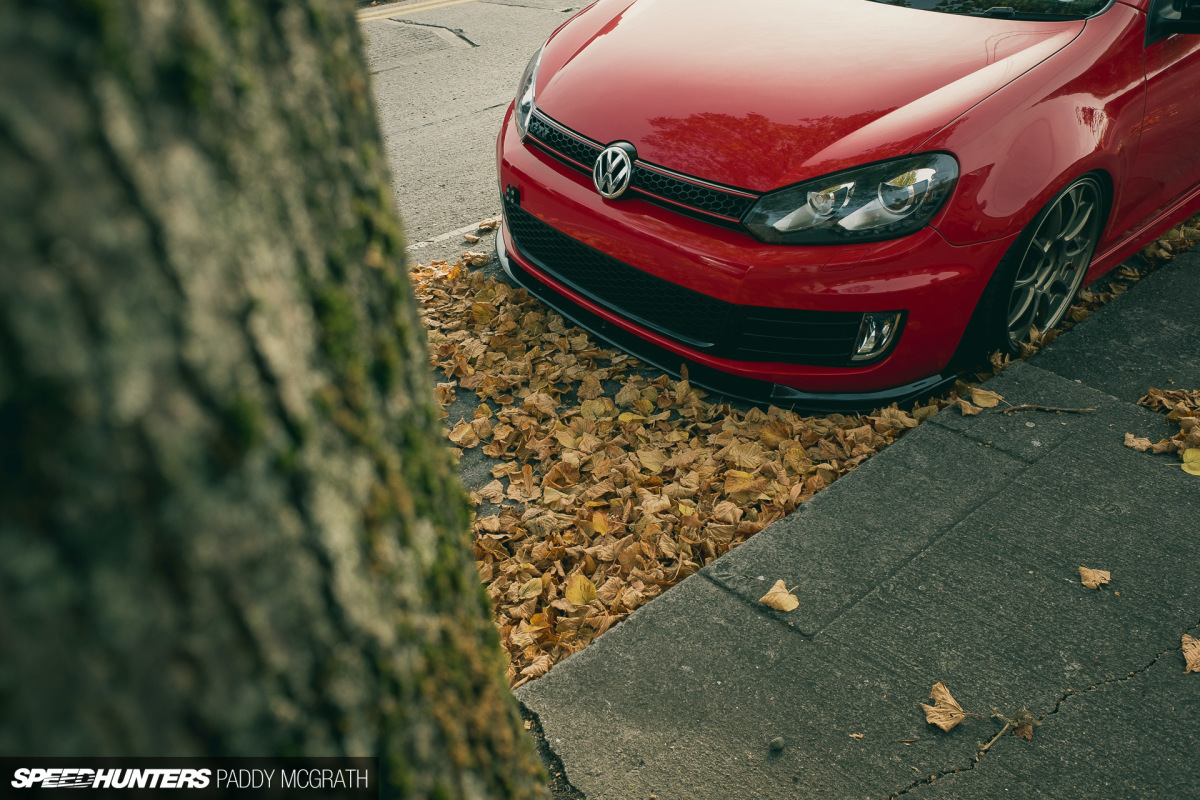 The car has been an absolute dream though the last while. The difference the Wavetrac differential makes is just plain silly, to put it mildly. The forward traction that the car now has is barely believable, even in wet or cold conditions, and I still struggle with how accelerating is now the cure when the front wants to push. Roundabouts are my new favourite thing.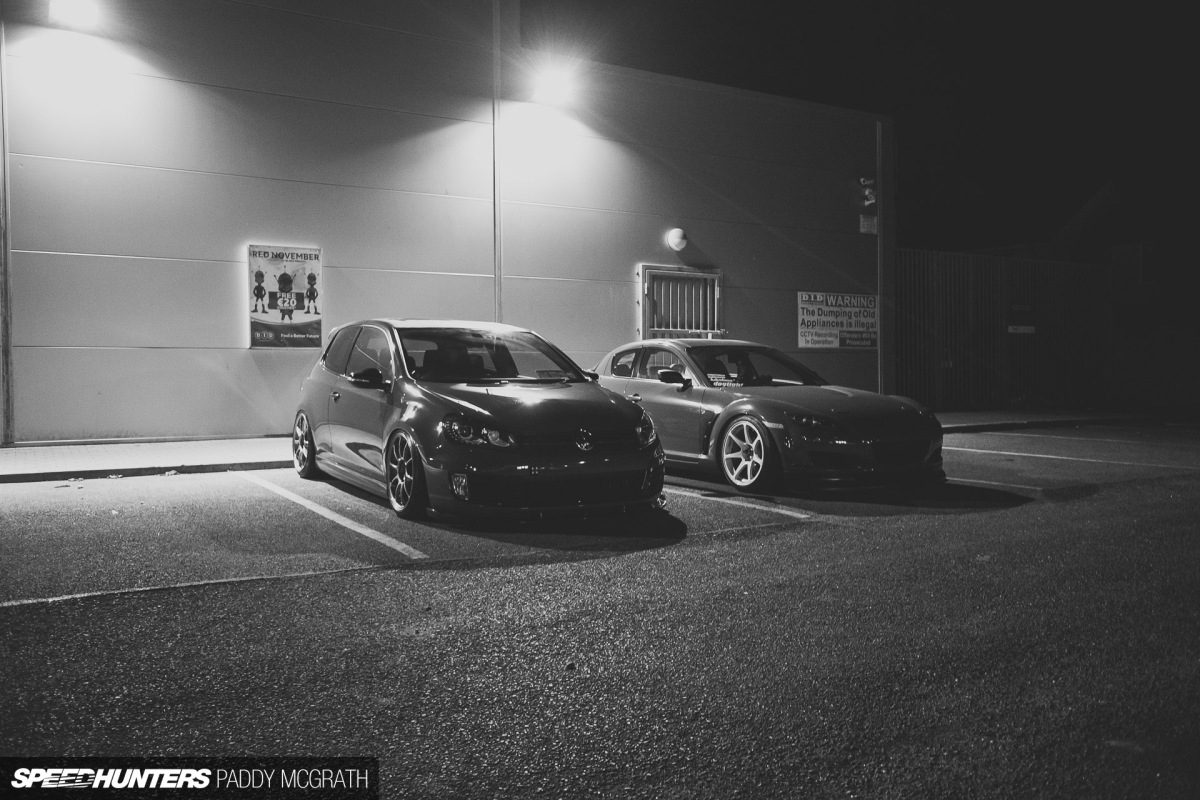 It's just been nice to enjoy the car for what it is the last while. I think there was a point where I was preventing myself from enjoying it because I had convinced myself that it wouldn't be perfect until the next upgrade, and the next one etc…
As it sits right now though, I have a GTI on dialled-in Air Lift Performance 3H suspension, huge Tarox brakes, lightweight RAYS wheels in a custom colour, subtle wide arches with tasteful exterior additions, and 275hp with REVO stage II software and a Scorpion turbo-back exhaust. It's 100 per cent liveable with everyday, even with the upgraded 034 Motorsport engine and gearbox mounts, and can just about squeeze out 40mpg on a long drive. Lean into the power a little and the car absolutely annihilates the road. You just don't expect a car which can be so docile one moment, to transform so violently in the next.
My happiness has been short lived, though.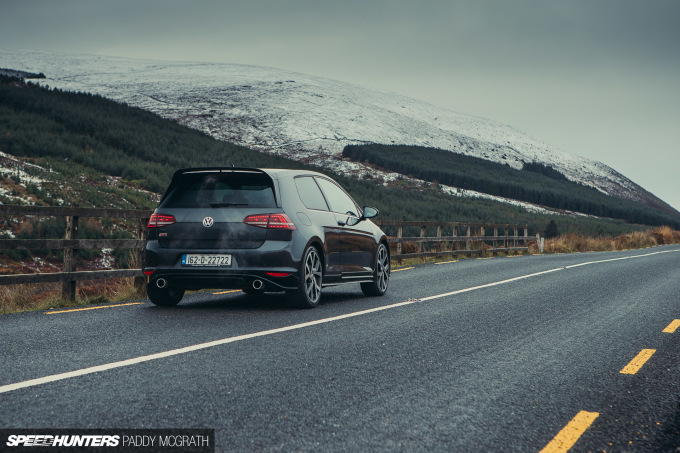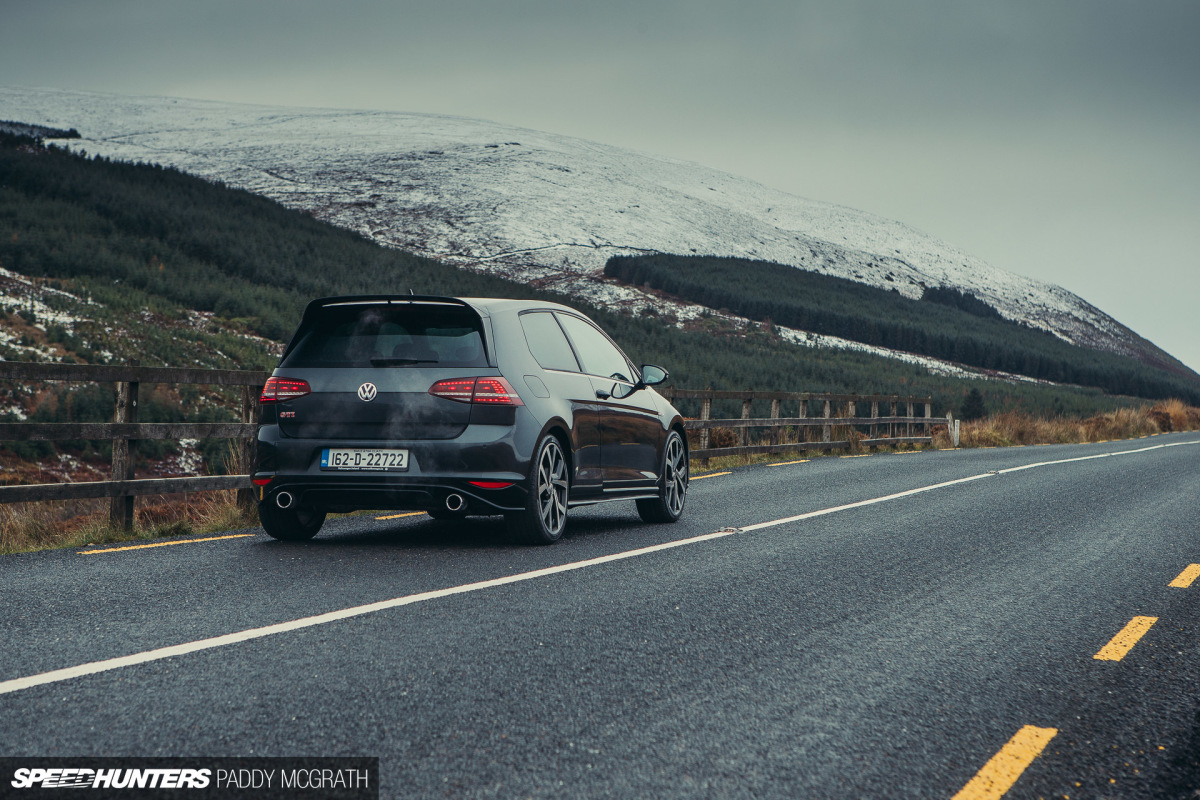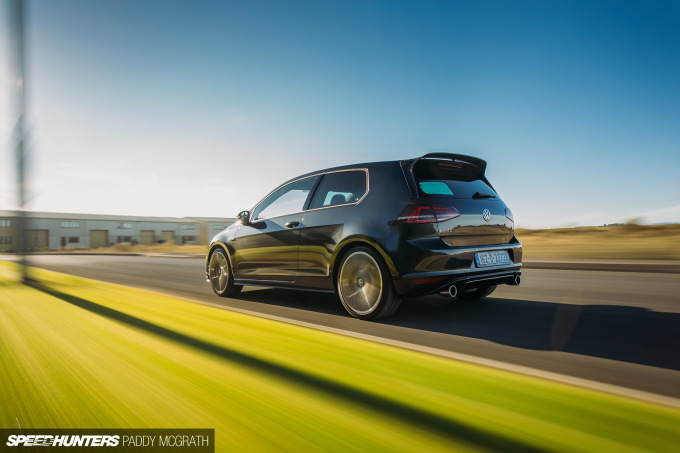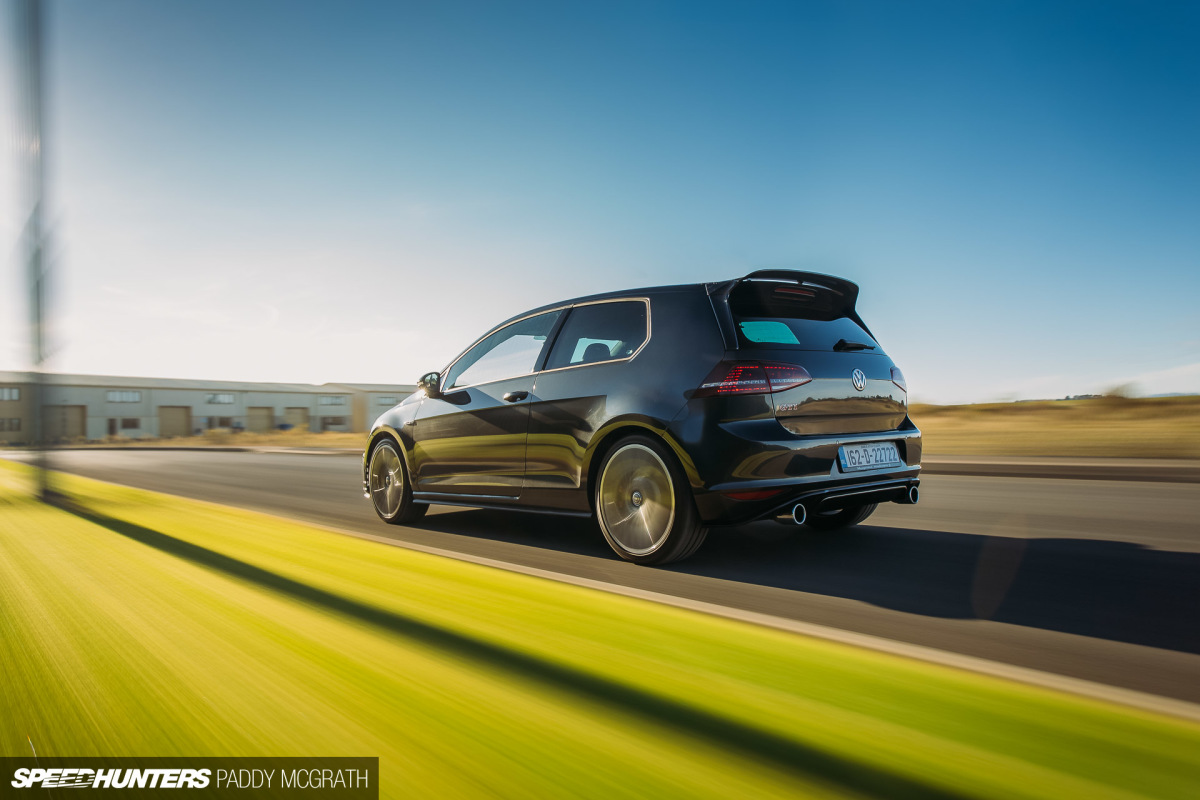 On a recent assignment for Volkswagen Ireland, I found myself in possession of what I think is the best performance Golf that you can buy today: the GTI Clubsport. Yes, I include the Golf R in that statement.
This was the non-S model, which means it had back seats and less power than its Nürburgring lap record-setting sibling, but I was perfectly okay with that. For me, it remains what a GTI should be without sacrificing what it means to be a GTI. It's also the perfect response to critics who say VW Group cars are boring.
Of course, I'm tremendously biased on these matters, but I really do think that this is one of the best hot hatches you can buy today, if not the best. Maximum power is around 284hp on overboost, the brakes are bigger than the standard GTI fare and the differential is a further evolved version of the one found in the Performance Pack. First and second gears are quick, but third gear and beyond are surprisingly fast. It's a great car.
What really made the car for me though wasn't the performance – my Mk6 could hang with it all day – but the subtle touches inside the car which made it feel that little bit more special. The Alcantara-wrapped steering wheel with the stitched red 'apex' stripe, the frankly superb Recaro seats and the much more modern infotainment system. I'm a sucker for gadgets, so there was a lot that appealed to me.
The thing is, I really like the interior on the Mk6. It's one of the main reasons I went for a Mk6 over a Mk5 and I even prefer the materials and style of it over a standard Mk7. It has inspired me to re-evaluate my own interior and to see how I can implement some of the Clubsport touches. Research is well underway…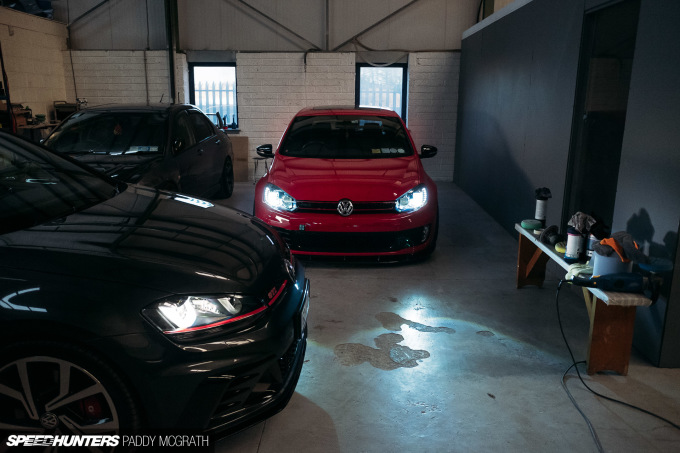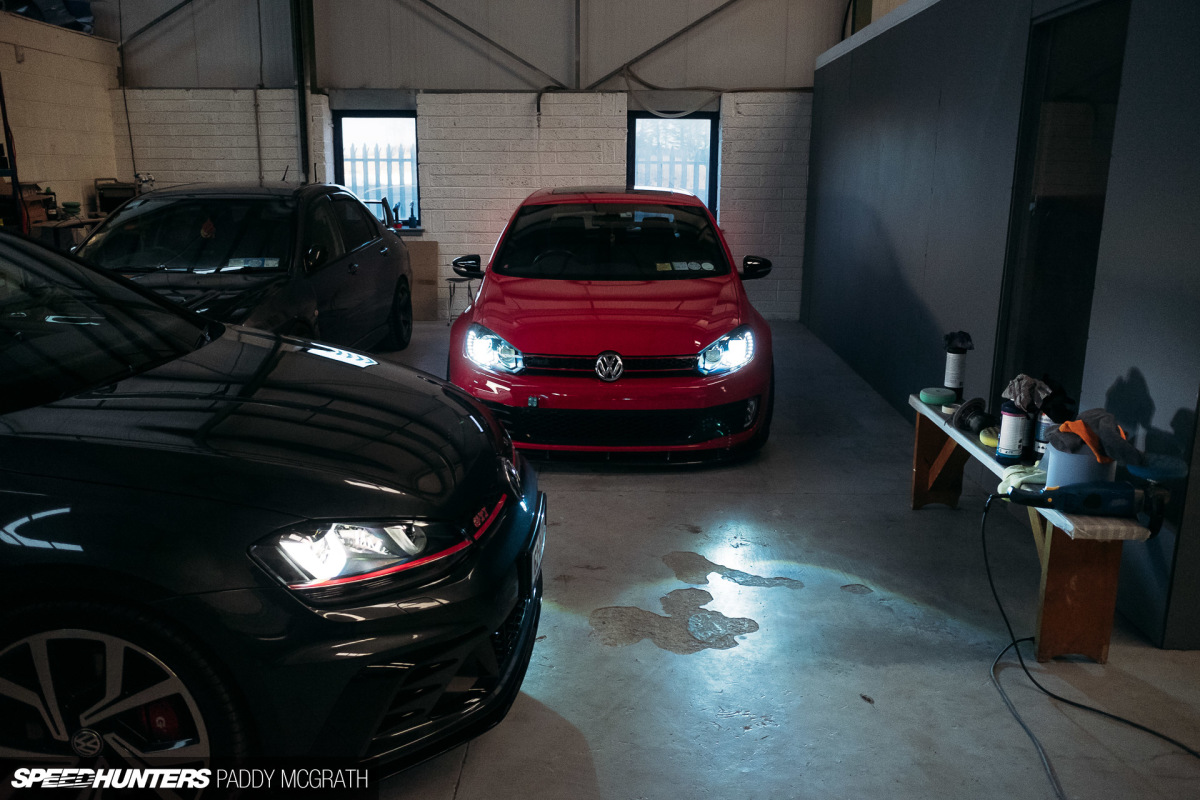 I couldn't miss out on an opportunity to bring the two cars together before the Clubsport needed to go back. It wasn't as hard handing back the keys for it when I knew I was going to be getting back into my own car, so I think that says a lot.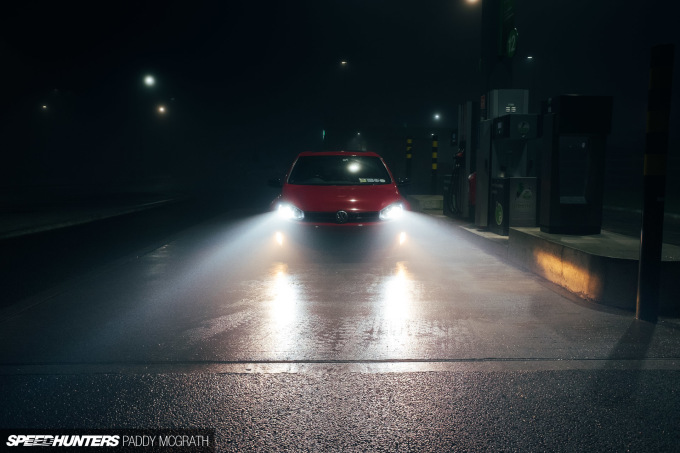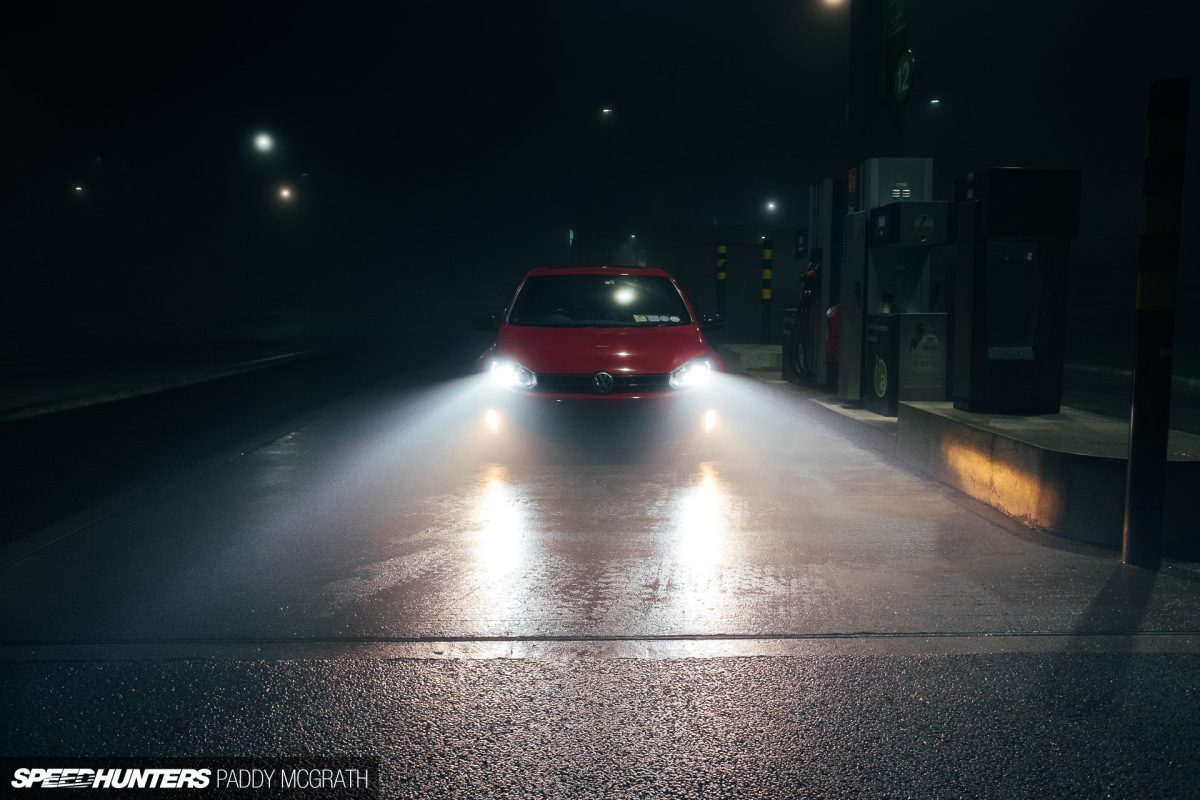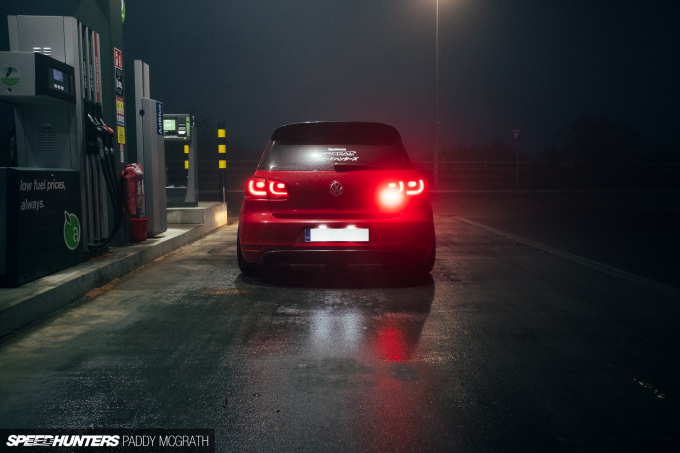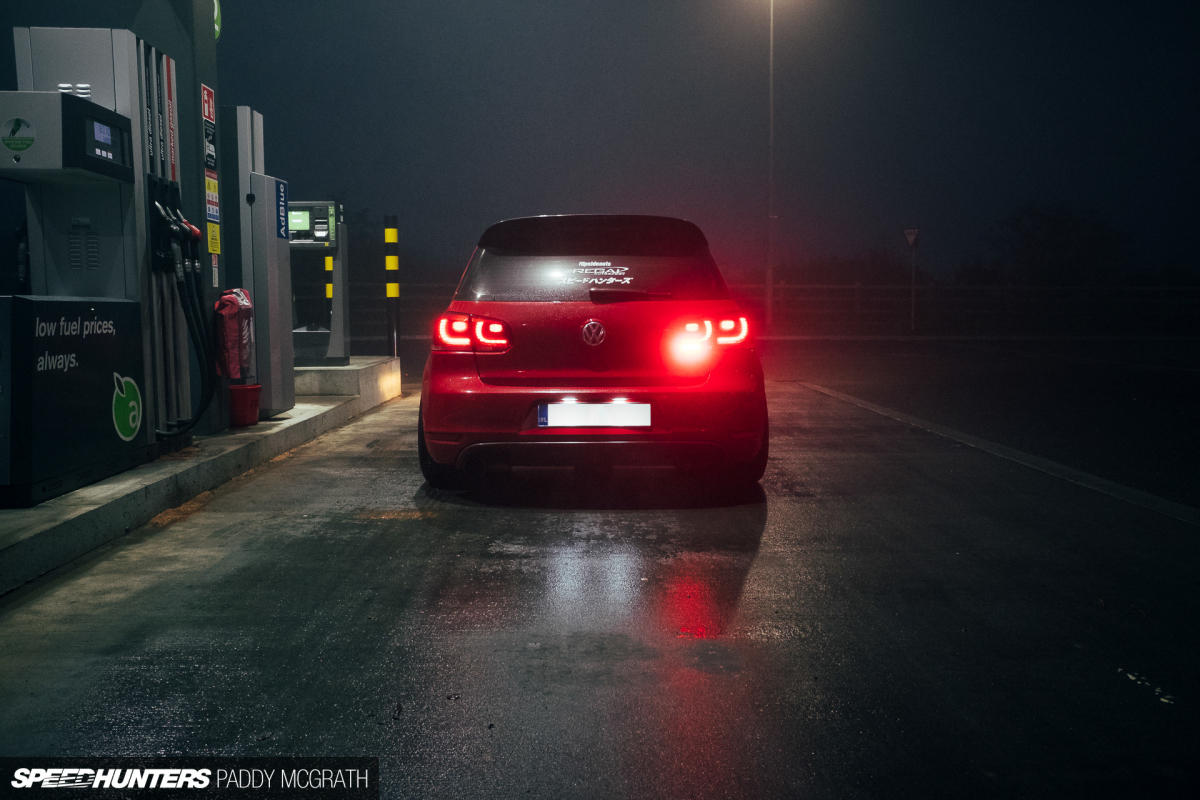 We're heading deep into the winter here in Ireland, which isn't as harsh as what some of you have to go through, but it's not exactly pleasant either. Freezing fog, short, cold days with little sunshine – but surprisingly little rain so far – leave our roads in a pretty woeful state at the best of times. There's currently a thick layer of grit coating the back of the car and the wheels have changed to a much darker colour.
It's not pretty.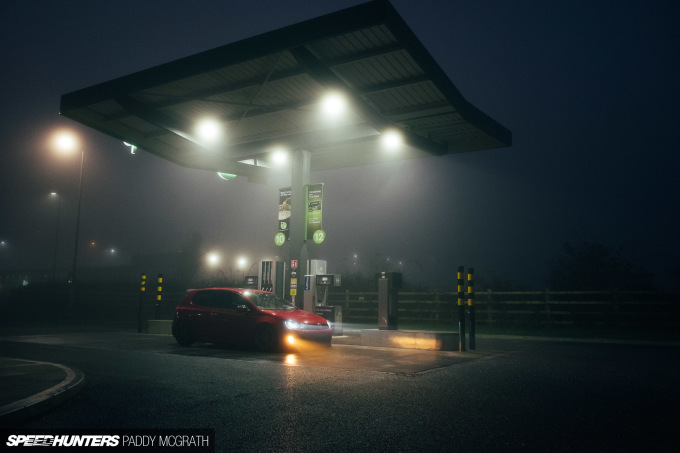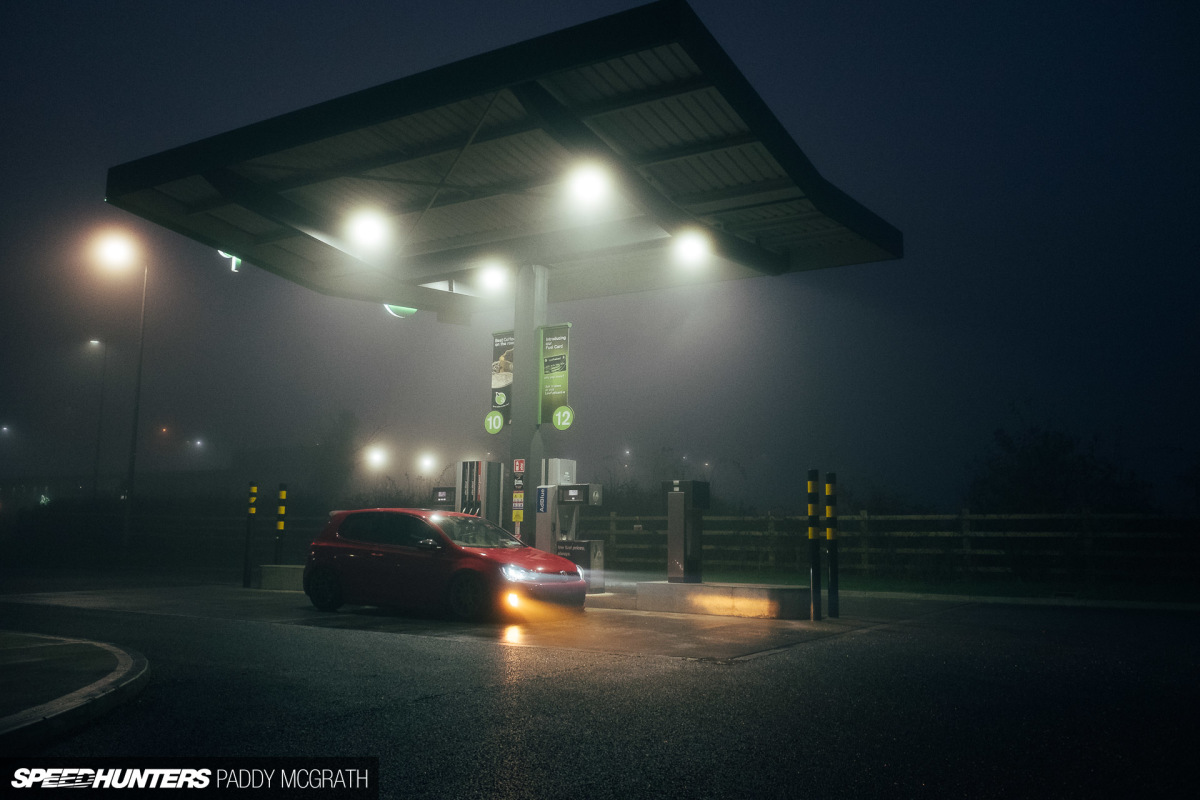 Still, the months of darkness ahead will eventually lead into the sunshine of a new season. While the car is the best it has ever been, I still feel that there's a lot more to come from it. I want to start putting some of the long term plans into action, like making the most of the wide front fenders and fitting a wider wheel and tyre combination. I should be able to go from an 8.5-inch wheel with 225/40R18 tyre to a 9.5-inch wheel with 255/35R18 tyre, with little fuss, although I'm a touch concerned about over-rotation.
With that much tyre on the front, I think we should release the remaining potential from the engine. 400hp is considered a safe number on an EA888, and I'm curious as to just how fast that is in a Golf. All in the name of science, obviously. It'll need a turbocharger, an intercooler and new software at a minimum to get somewhere towards that maximum safe number.
Just when you think you're on top of things, eh? I don't think I'd have it any other way, to be honest.
Paddy McGrath
Instagram: pmcgphotos
Twitter: pmcgphotos
paddy@speedhunters.com