Post-war Japan saw the creation of countless small, lightweight kei vehicles. The idea behind the micro-sized machines was to provide the recovering economy with a cheap, reliable form of transportation, one that was available in a variety of styles depending on what it was to be used for.
Subaru was one of the first manufacturers to make full use of the kei class, taking the 360 platform and creating both the Sambar truck and the little van you see here.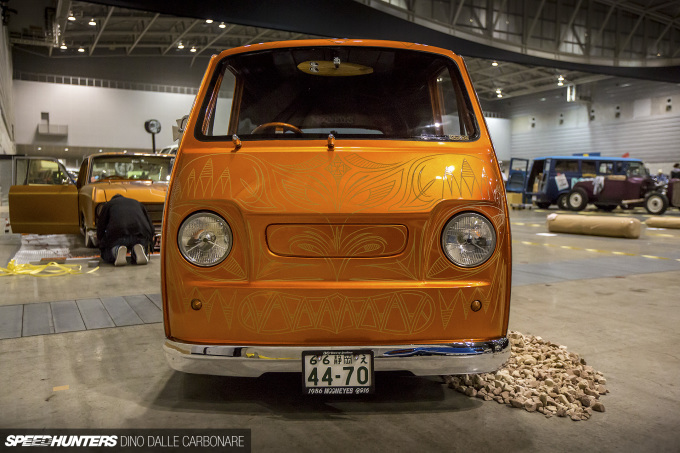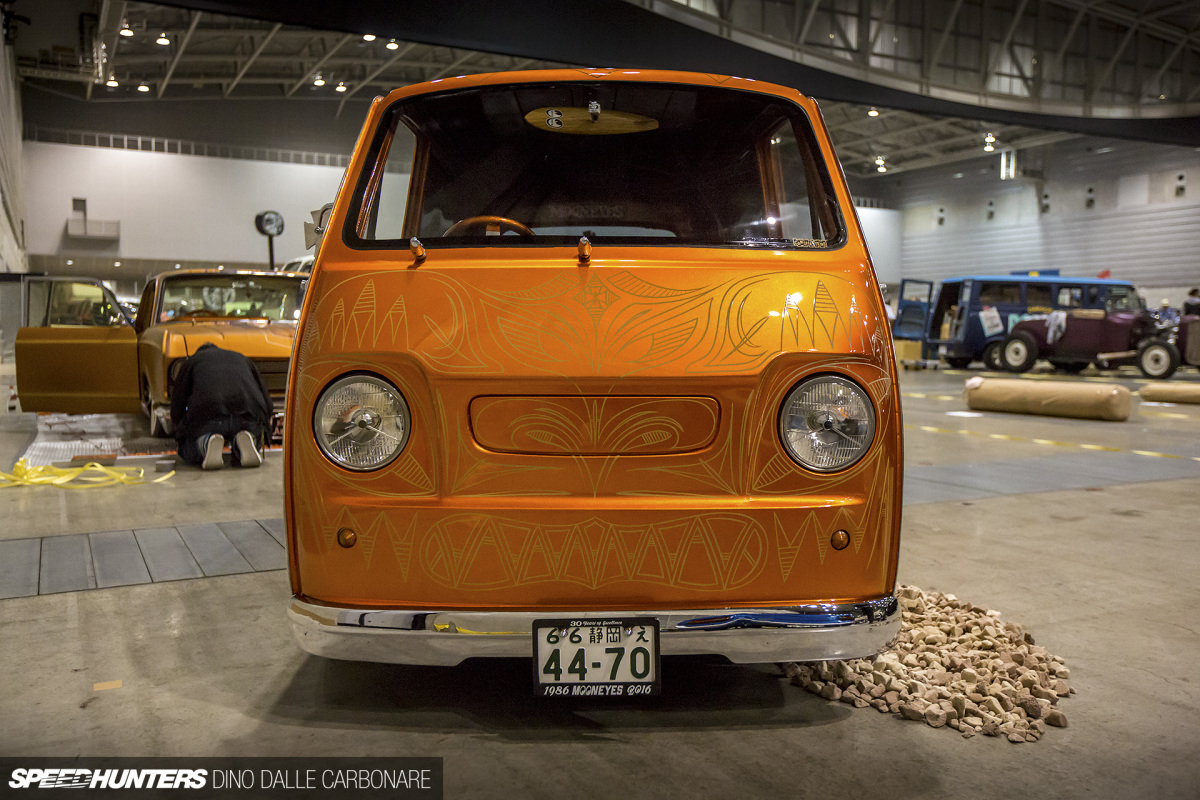 As Japan pushed hard to fight through tough times, the practicality these things offered was invaluable. Now decades on, early kei vehicles have become collectable and unique bases for creating custom works of art, very much like what Van Nuys Automotive has done with its 1969 'Sunburn' van.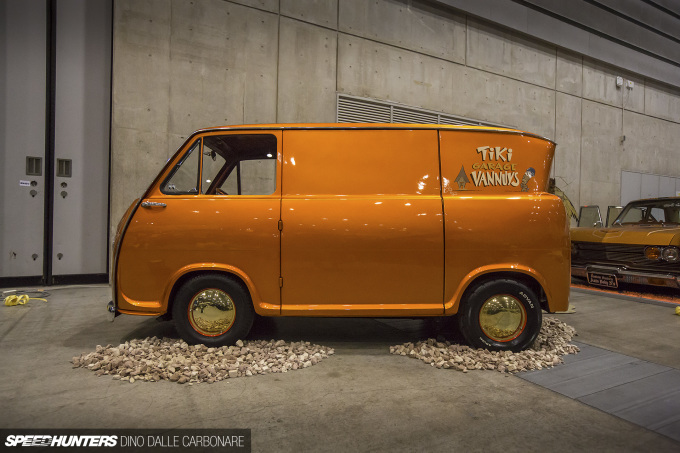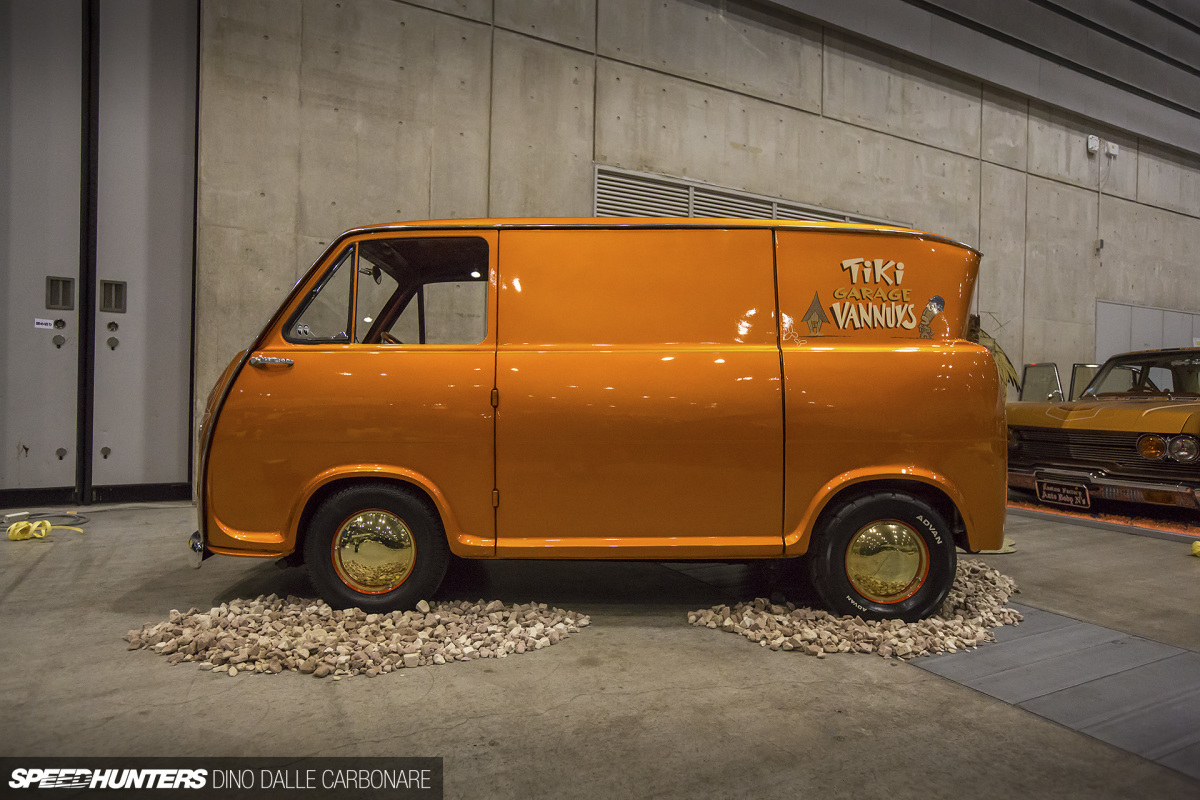 A real standout at last weekend's Hot Rod Custom Show in Yokohama, this is the earlier version of the second generation Sambar, easily distinguished by its oh-so-cool rear-hinged suicide doors.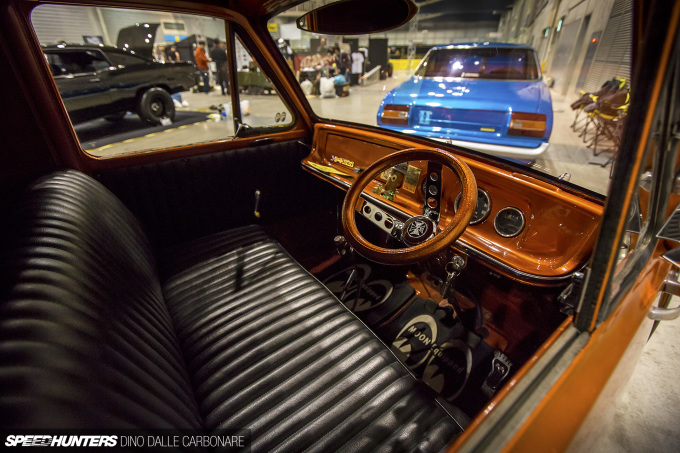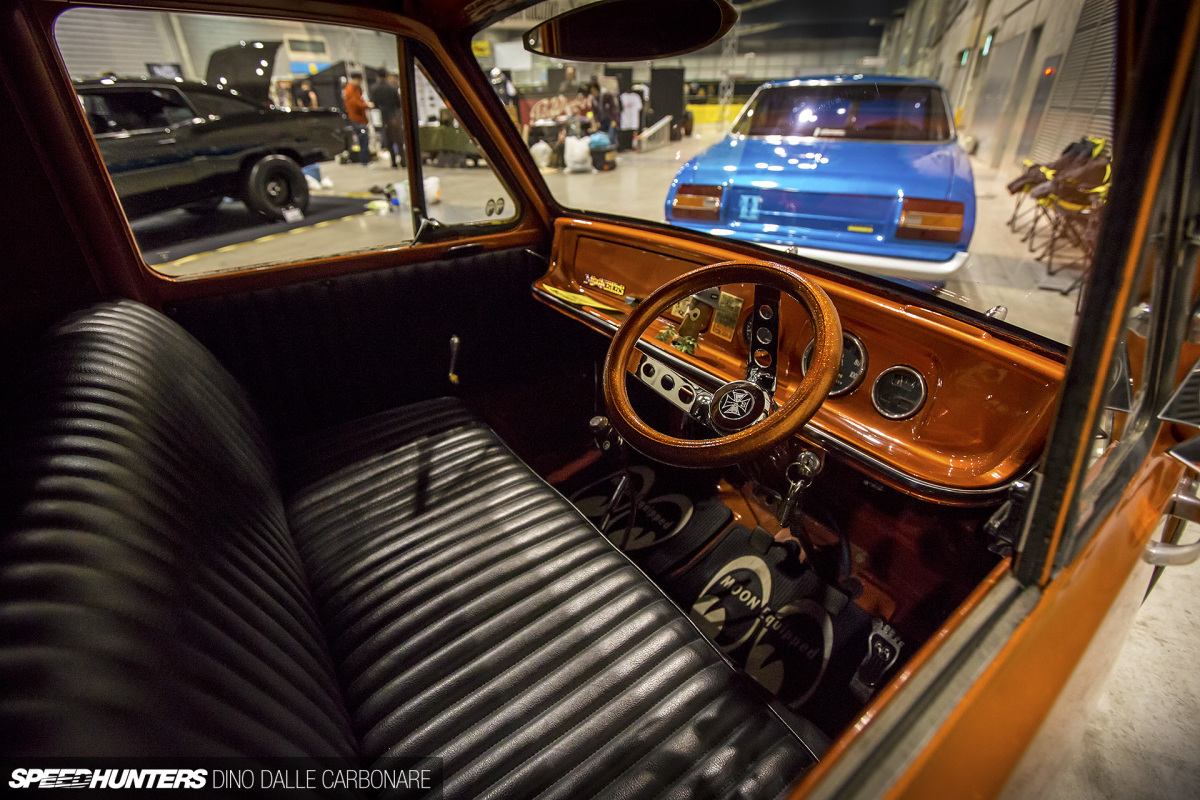 The cabin of Van Nuys' creation has been customized with some select modifications and features the same flaked orange paint as the exterior.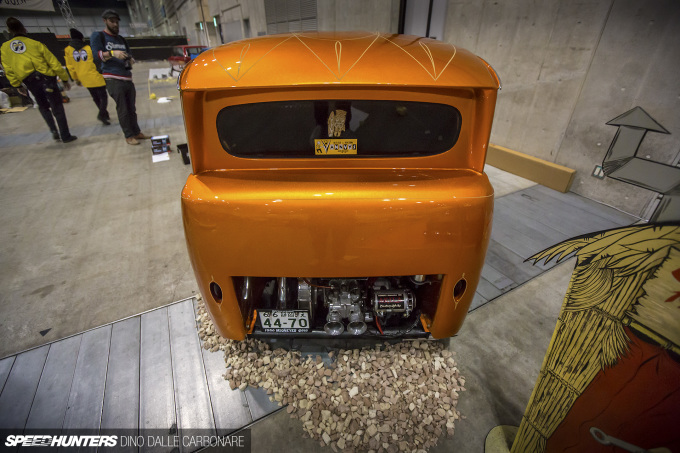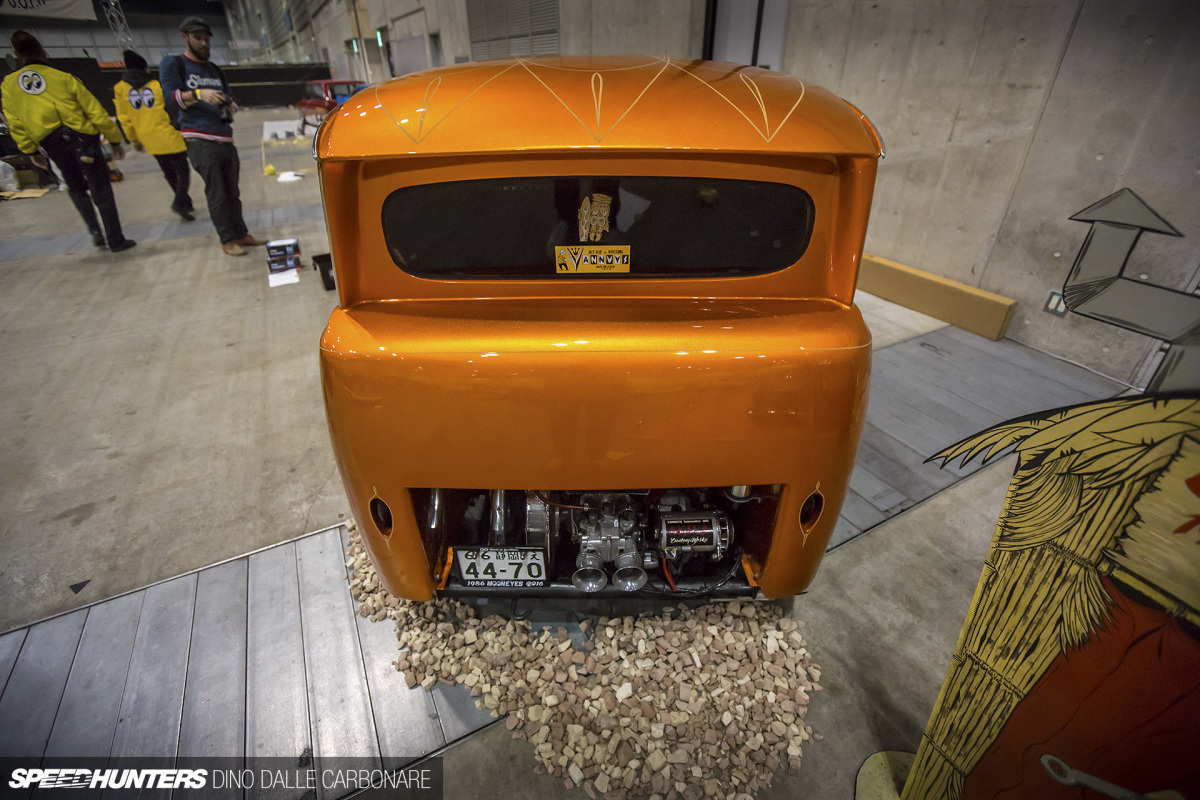 It's a good thing these vans were based on the 360 platform, because it meant the 2-cylinder air-cooled engine was tucked away in the back, driving the rear wheels and freeing up as much room as possible so as to increase loading space. This particular project has a completely custom rear end treatment with a cool recessed window.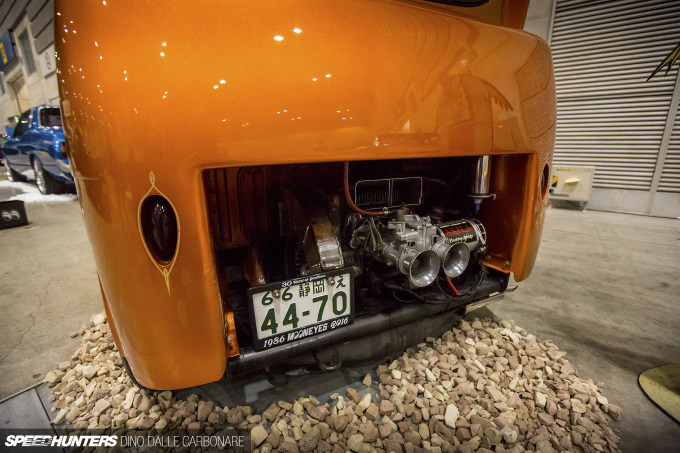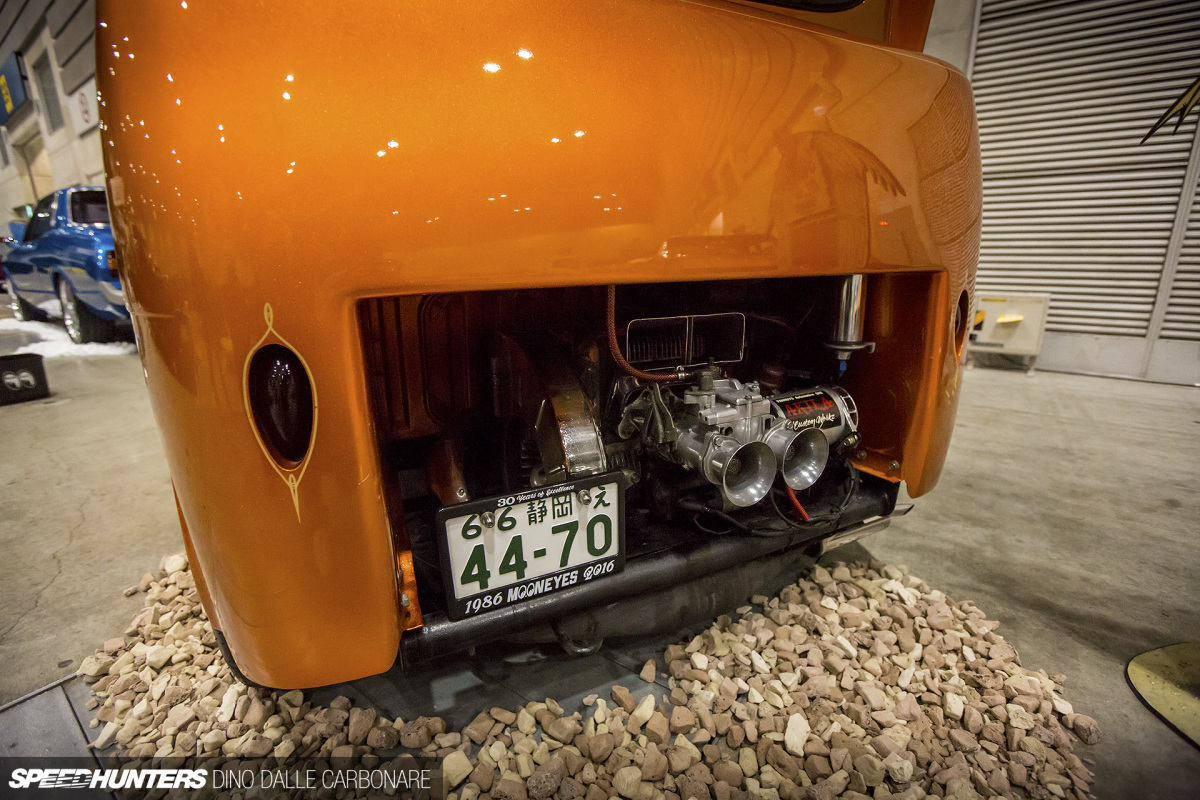 The little 356cc motor runs a slightly bigger carb and velocity stacks for a boost in looks and power, which I'm guessing is a tad higher than the stock 17hp it mustered in stock form.
You can't possibly get more Japanese than this!
Dino Dalle Carbonare
Instagram: speedhunters_dino
dino@speedhunters.com