Less than seven days removed from the crowds, hype and general insanity that is the annual SEMA Show, it's refreshing to shift gears into a different mode.
That's why I always enjoy the annual Global Time Attack Super Lap Battle event at Buttonwillow Raceway.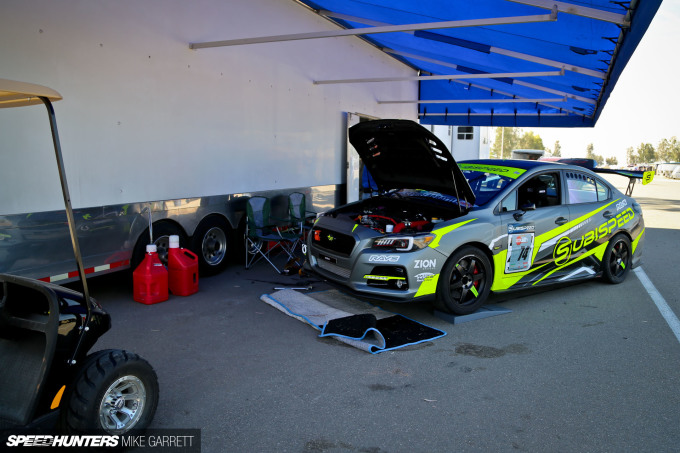 With SEMA in the rearview mirror, there's no better way to switch things up than by watching some of the fastest time attack cars in North America take to the dusty racing circuit in Southern California.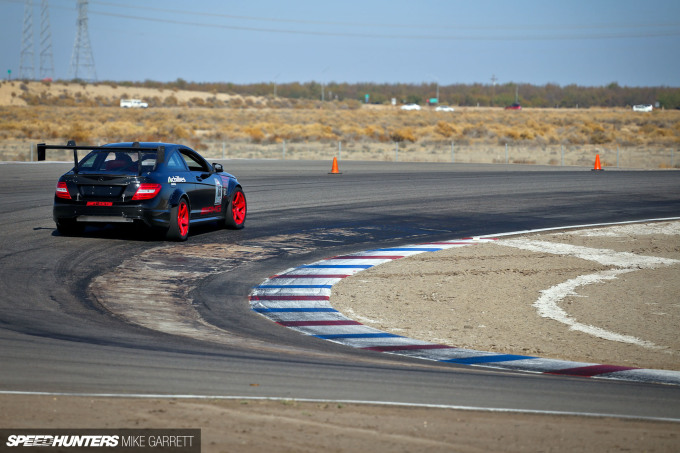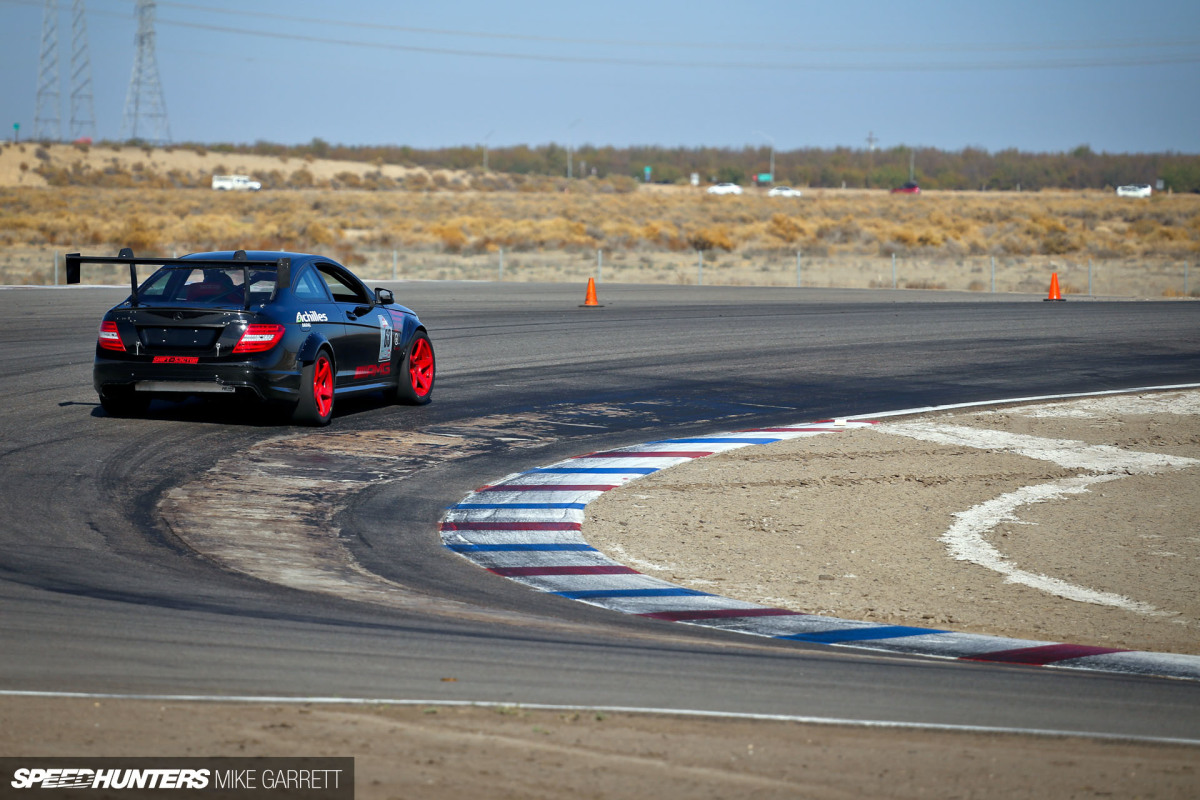 And they aren't just doing it for fun. The teams and drivers come here in hopes of putting a dent in the record books on Buttonwillow's CW13 layout, the birthplace and long standing proving ground of time attack in the United States.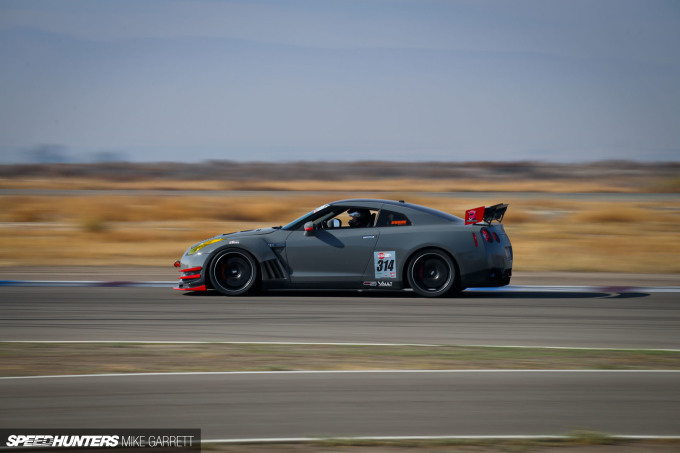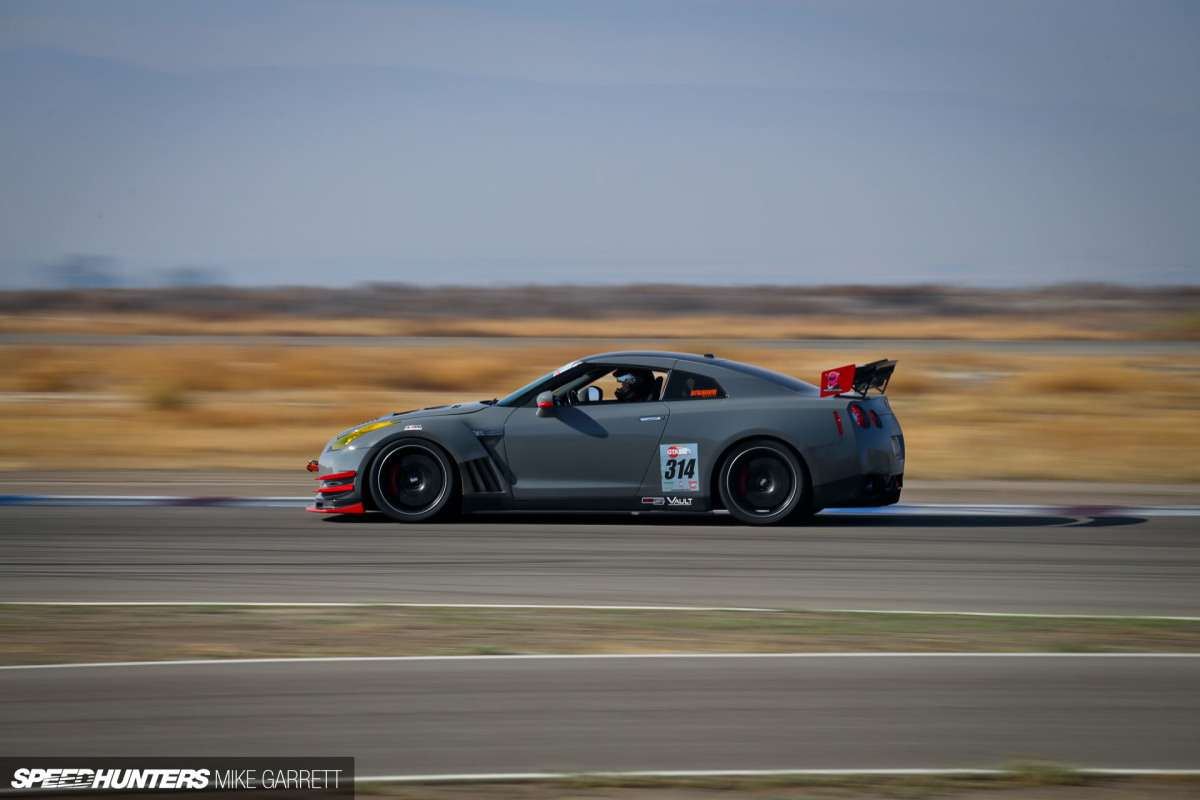 As a casual follower of time attack, it's been interesting to watch this event change over the years; what started as a small meet hosted by Super Street magazine later becoming part of the nationwide Global Time Attack series.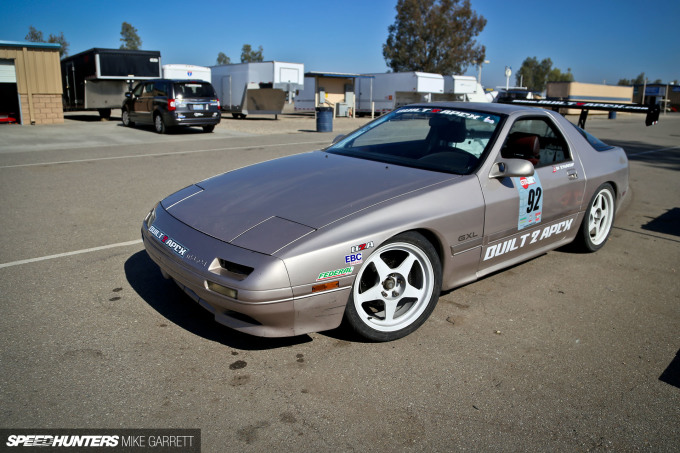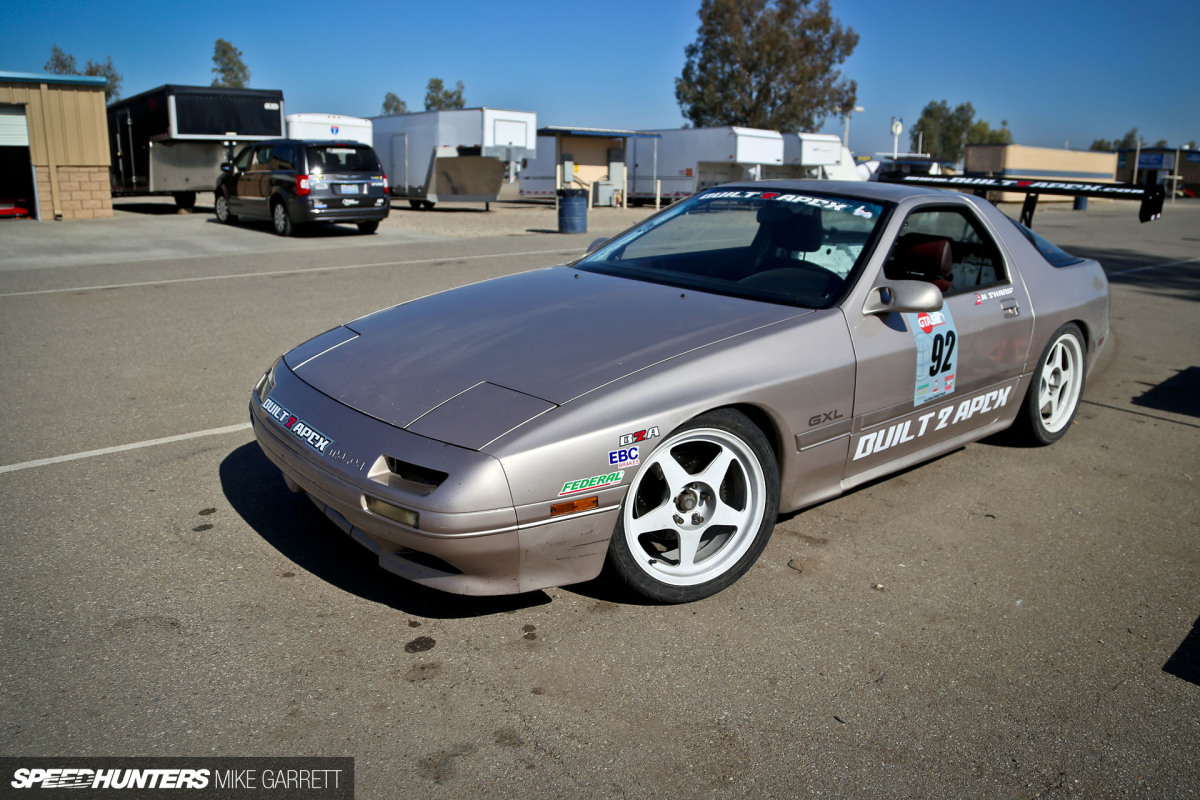 Ten or 12 years ago, the Buttonwillow Super Lap played host to some of Japan's most famous time attack cars including the HKS CT230R and the Garage HRS Cyber Evo as they were joined by other tuner cars built by America's top shops. I've got very fond memories of skipping class in college to drive to Buttonwillow and catch the action every November.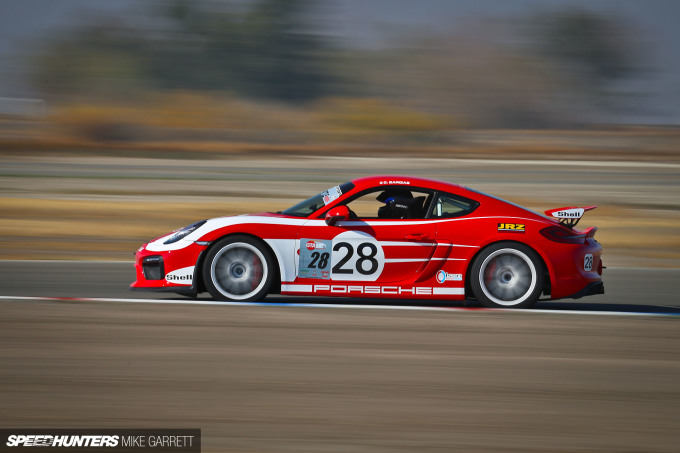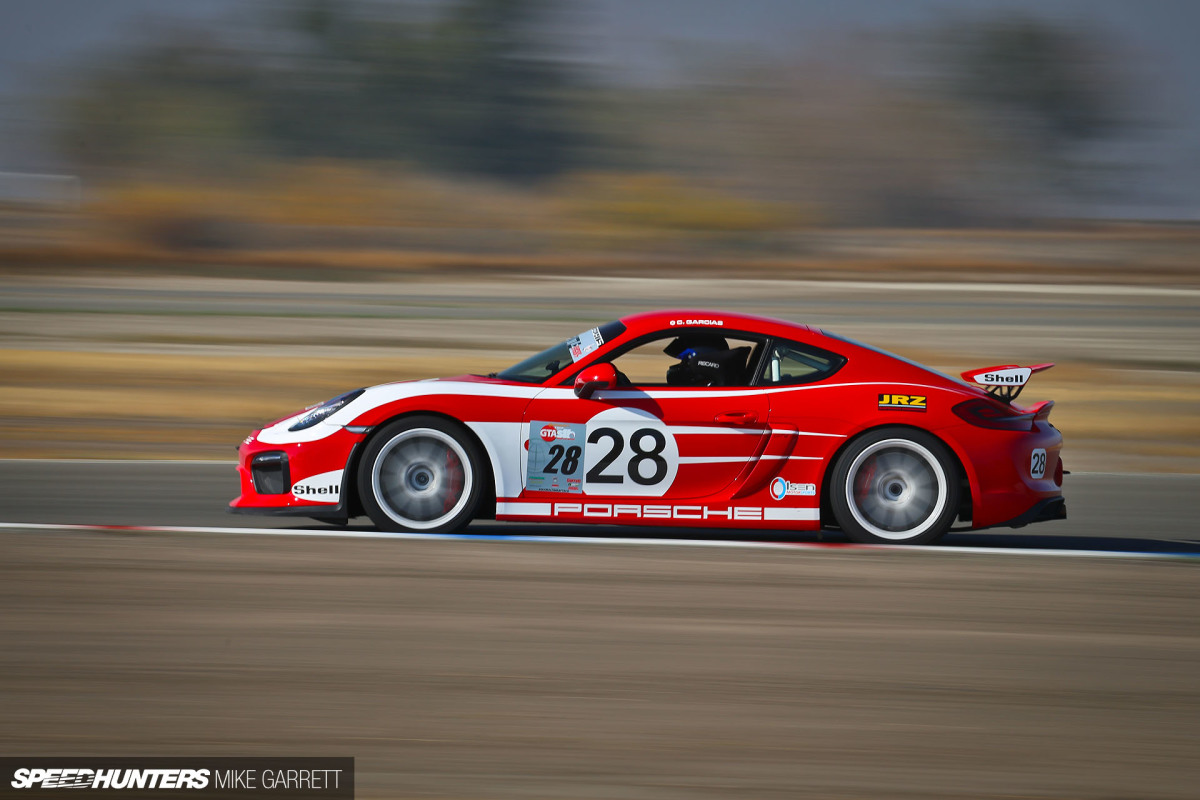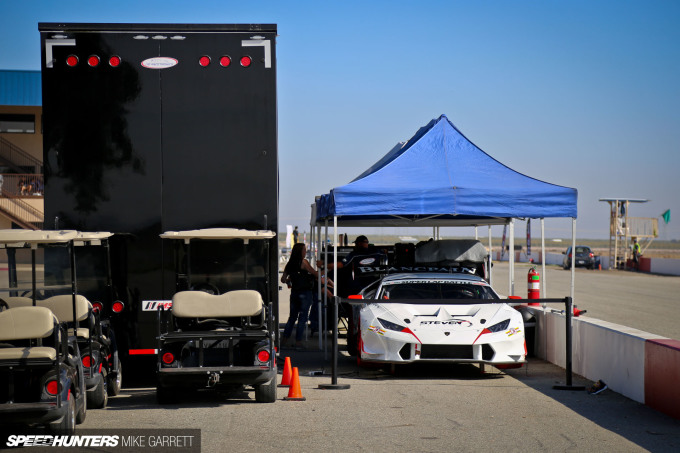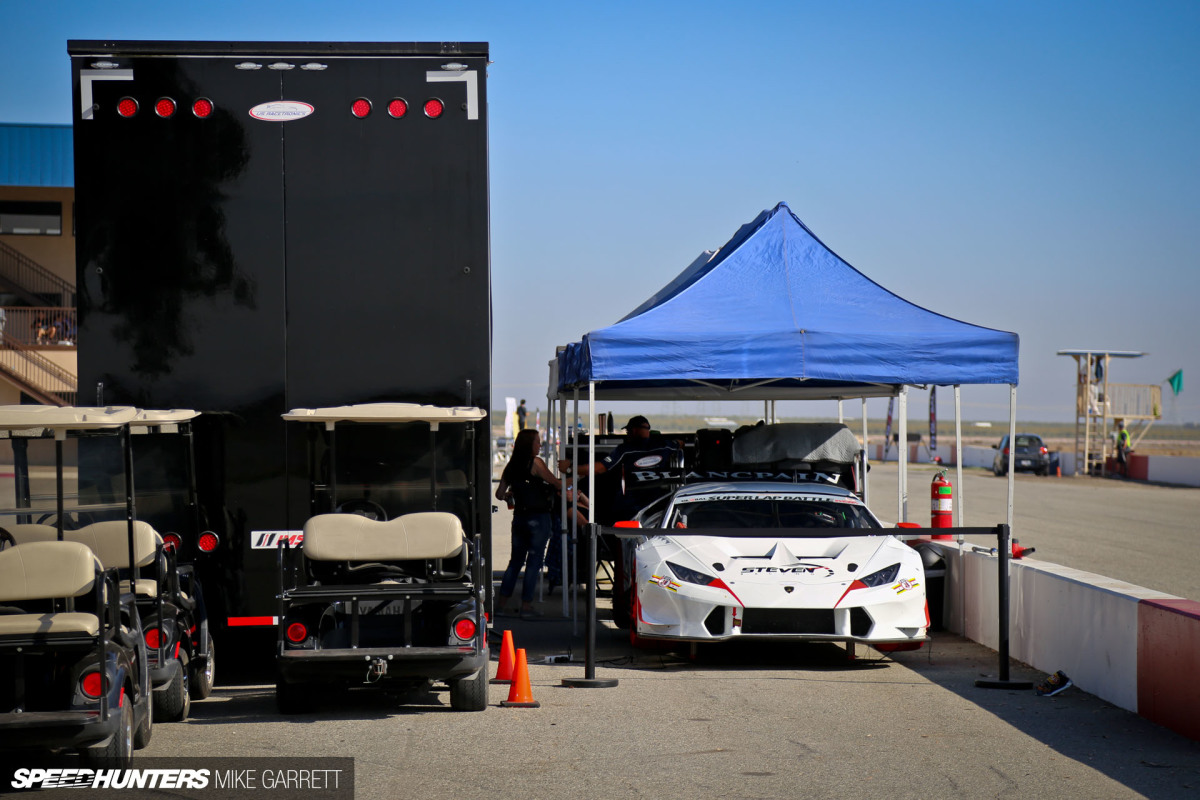 The event has changed over the years, opening itself up to more types of cars and developing its own unique American identity. But it's still one of the best places for car builders and drivers to prove their stuff.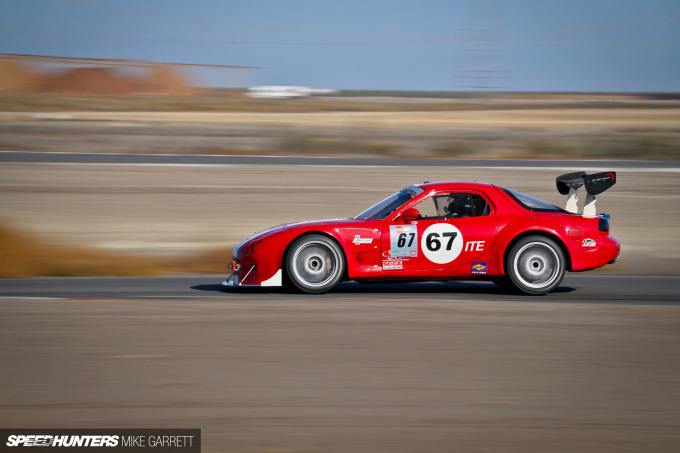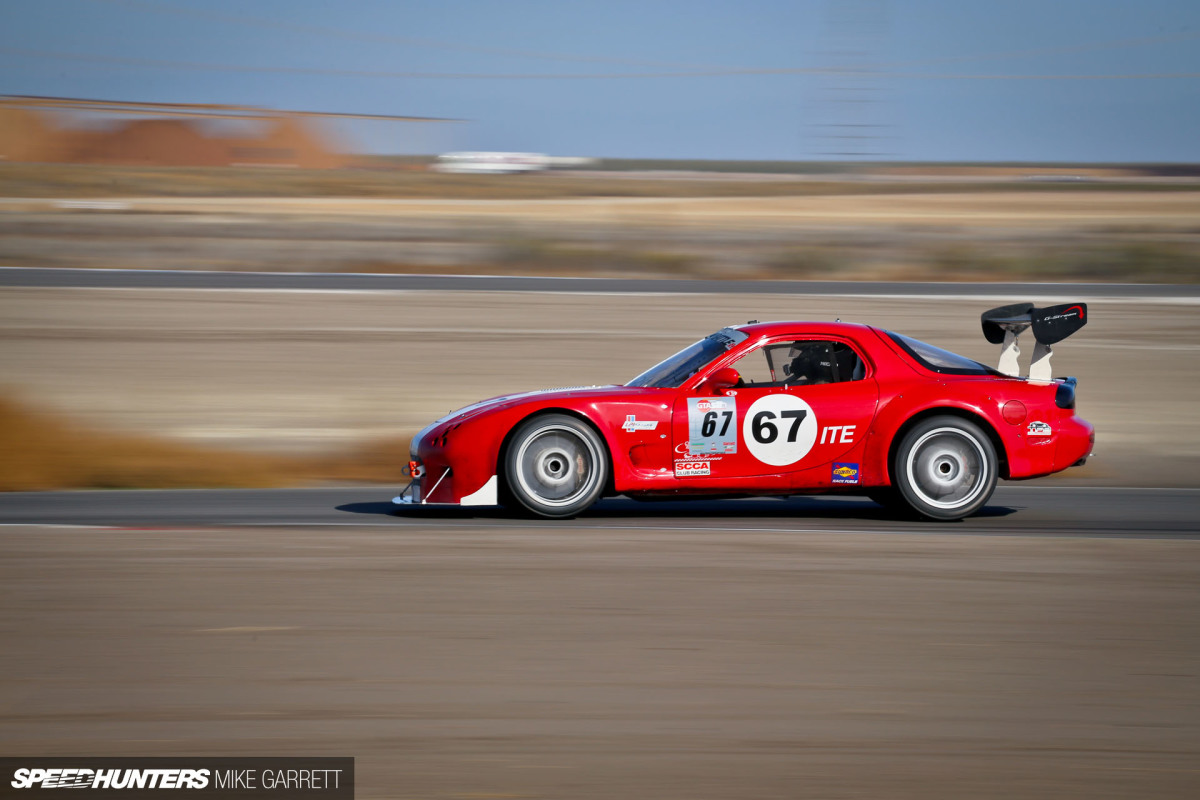 And while Super Lap Battle never became the huge spectacle that is Australia's World Time Attack Challenge, I actually like the fact that it's a low-key event – especially after a week of dodging crowds in Las Vegas.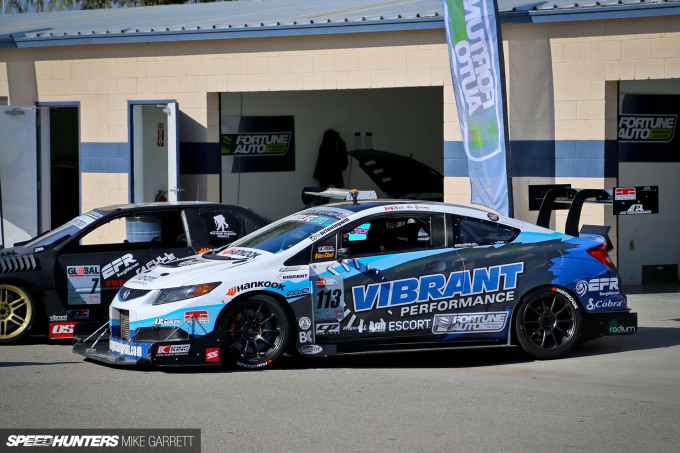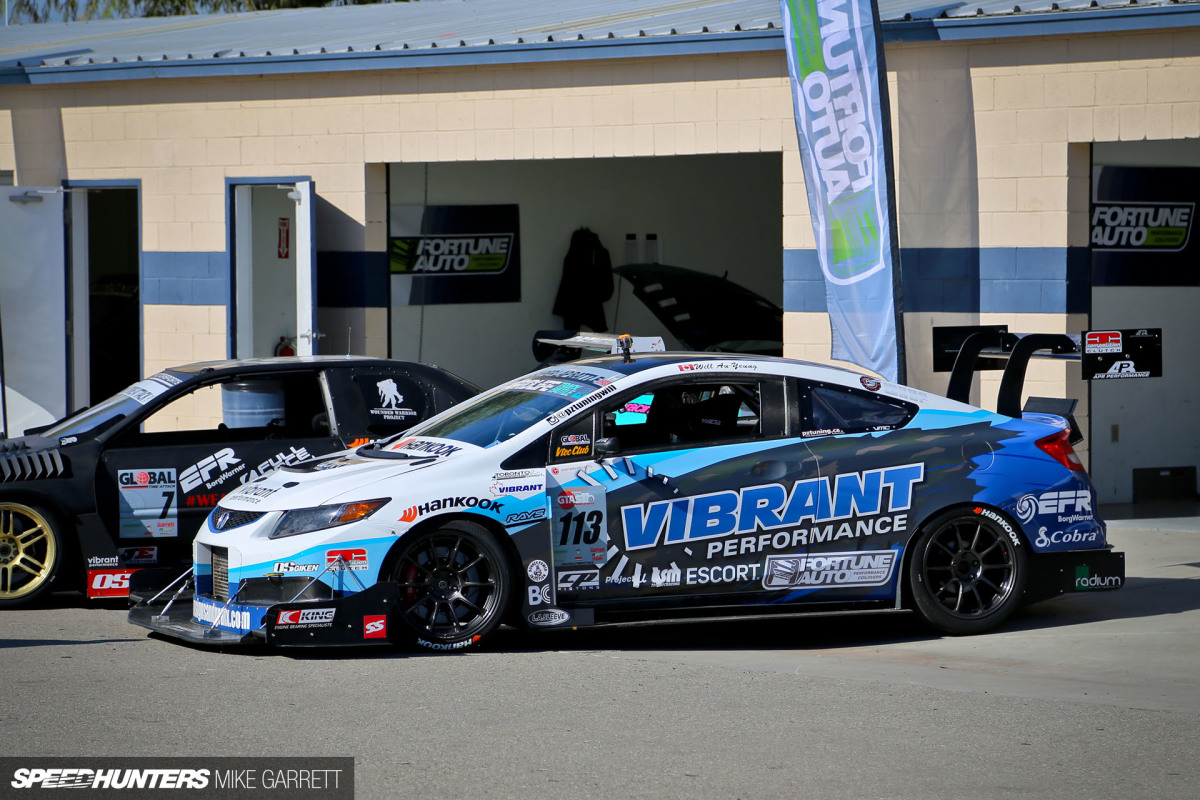 There's really no better way to follow up the extravagance of the SEMA Show than with a bunch of cars built to do nothing but lap race tracks very quickly.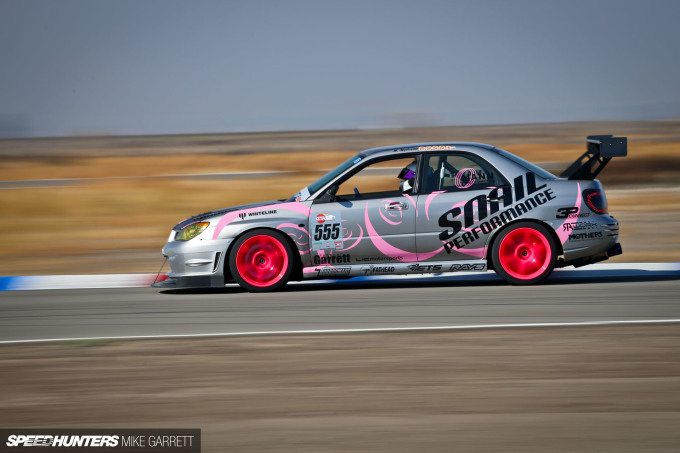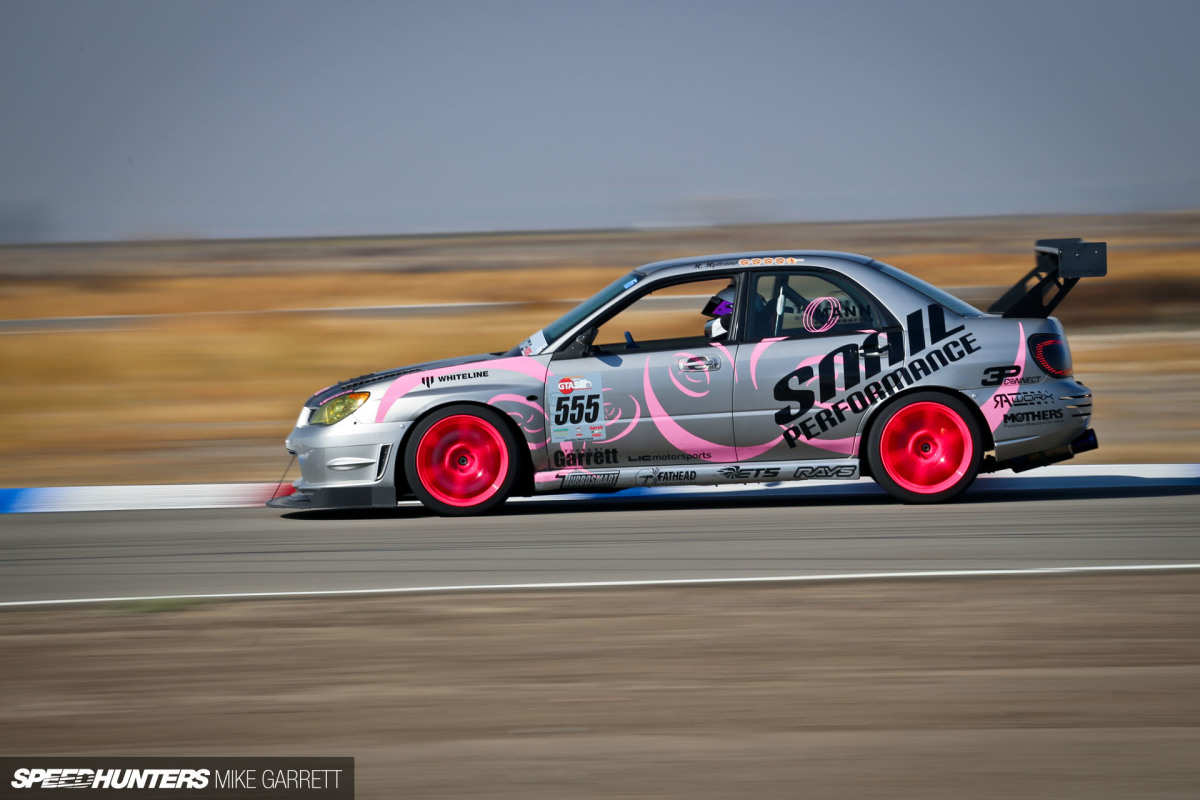 Considering it's almost the middle of November, many were expecting the pleasant coolness of a fall day in California, but it seems summer isn't quite ready to leave yet. It was hot out!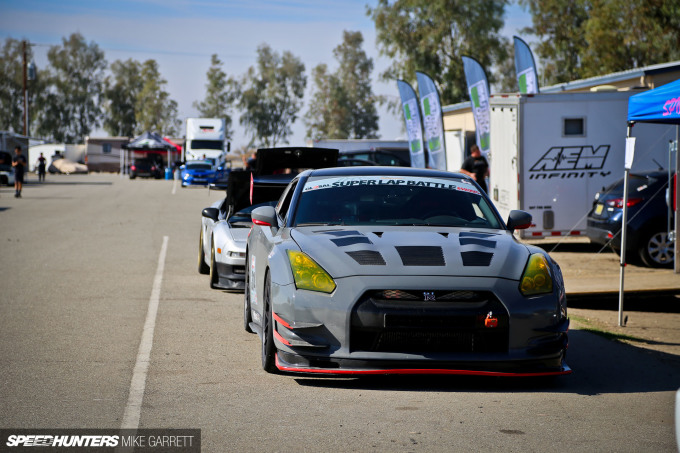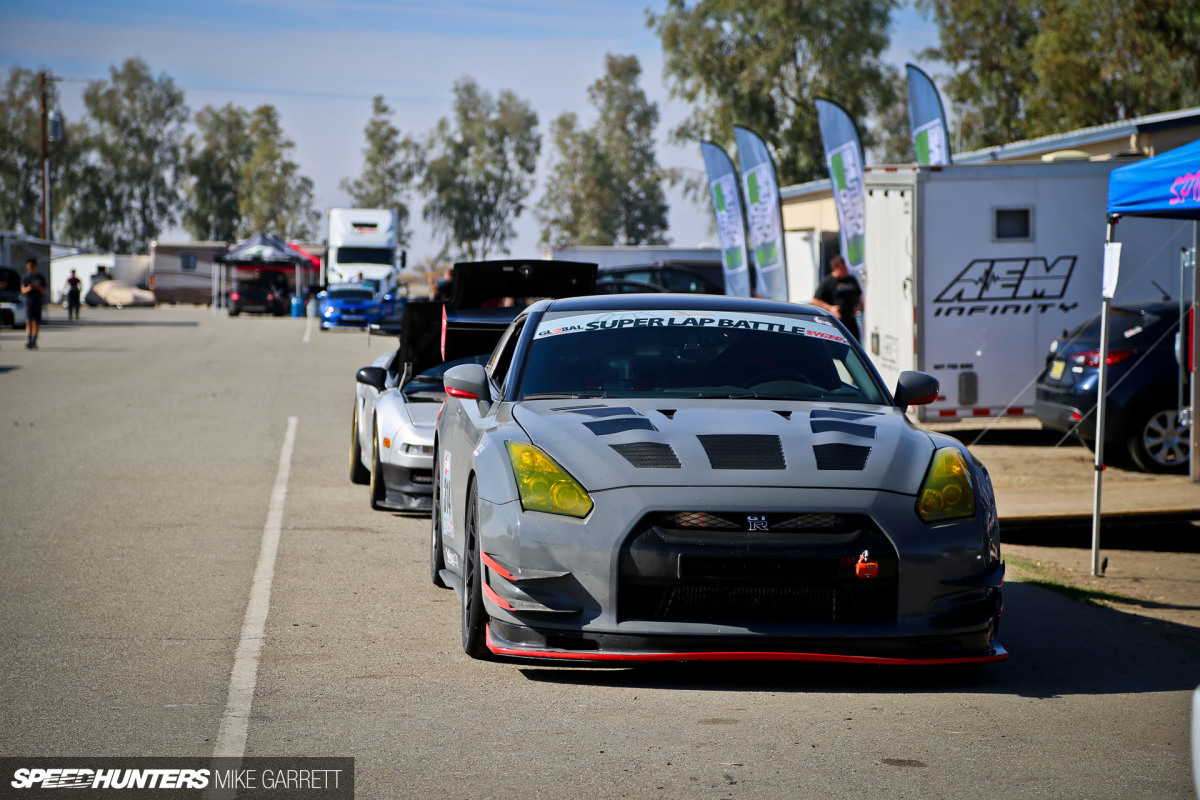 Temperatures on Friday climbed into the mid-80-degree range and in the sun it felt even hotter than that. I'm not sure what effect this had on the cars, but I suppose it's better than trying to set lap records in a November rain storm.
Super Lap Evolution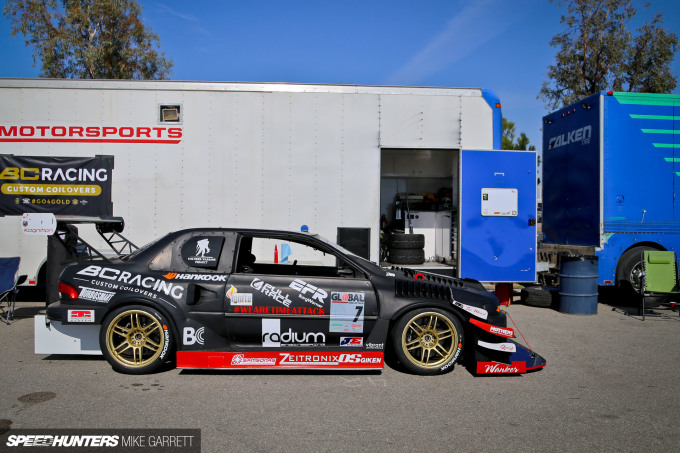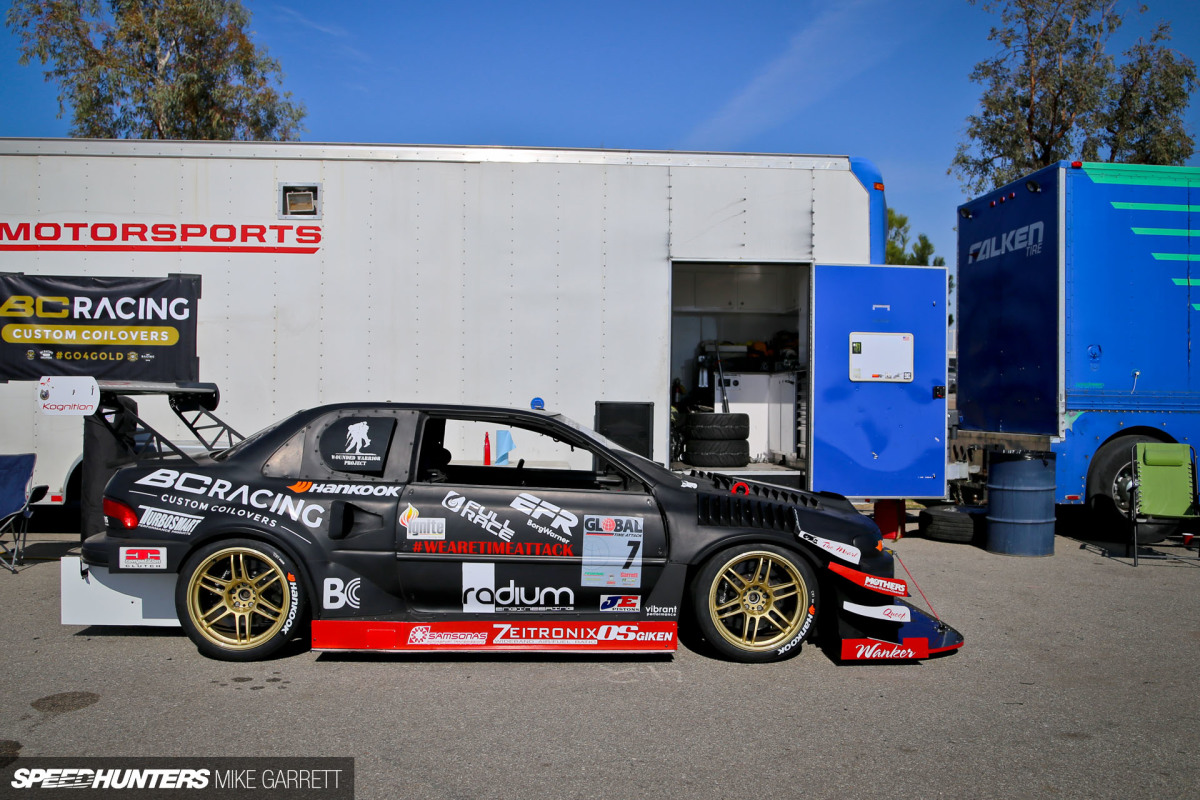 And speaking of records, all eyes were on the Unlimited class, watching to see if anyone had anything for the GST Motorsports Impreza and its record 1:38.9 lap time set back in 2014.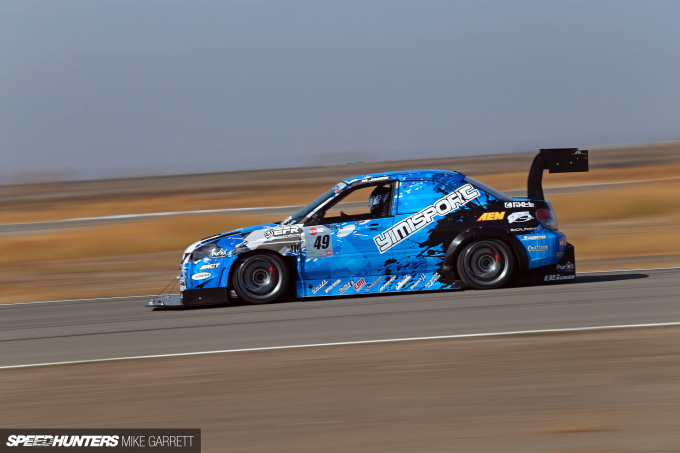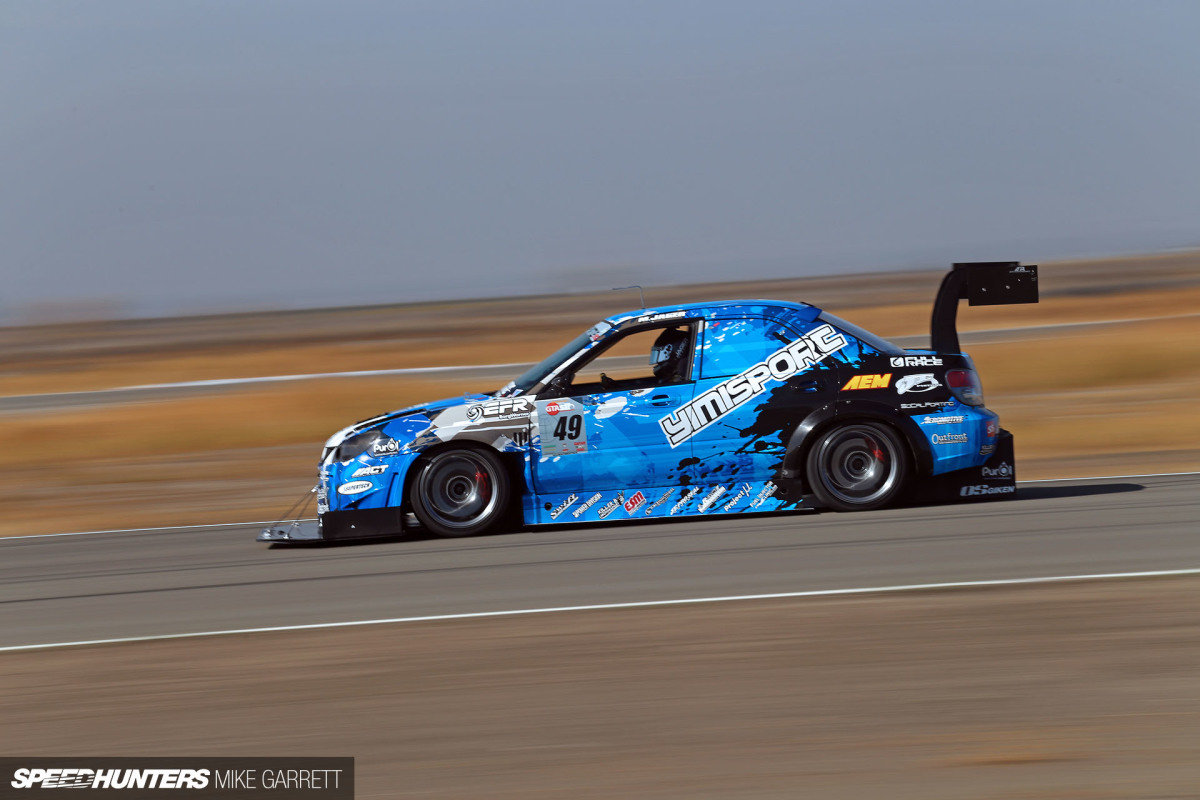 There would be no track record set at this particular event, but Mark Jager in the Jager Racing/Yimi Sport Impreza posted a 1:41.309 for the quickest time this year.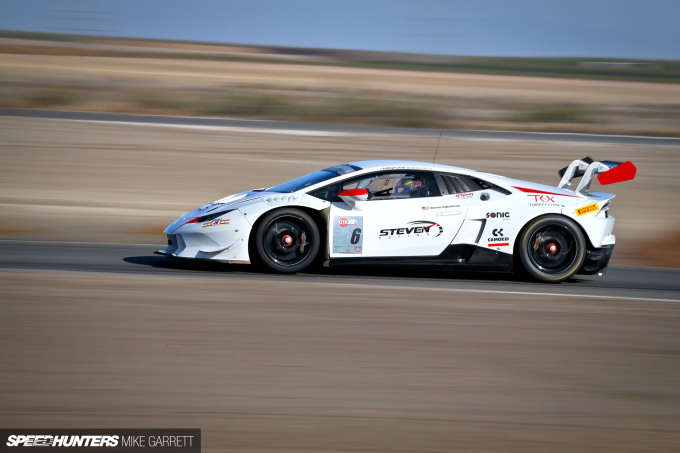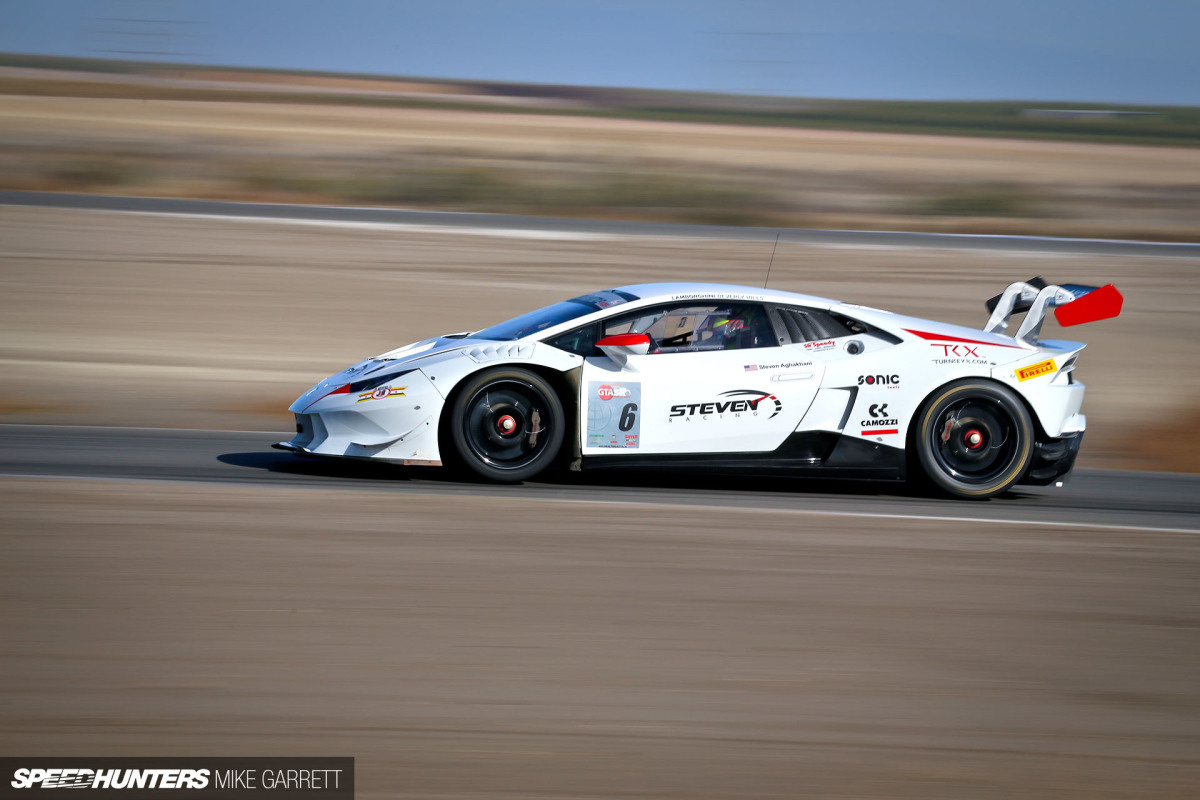 As an interesting contrast, the Impreza's lap times were right in the same neighborhood as this Lamborghini Super Trofeo that was running in the Pro/Comp class for specialty vehicles. When all was said and done, the Subaru was about three tenths quicker than the Lambo.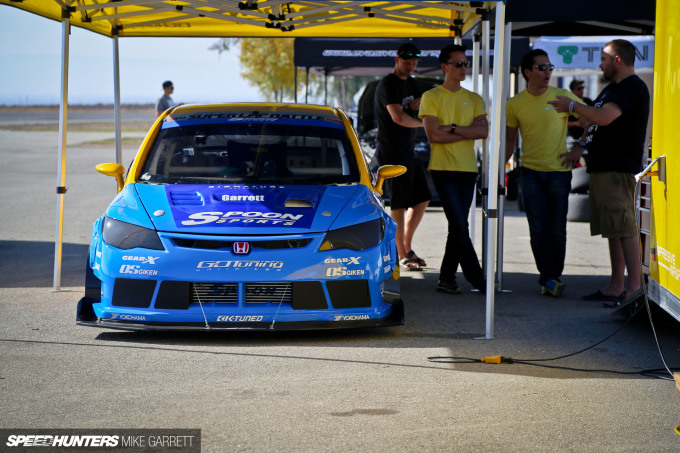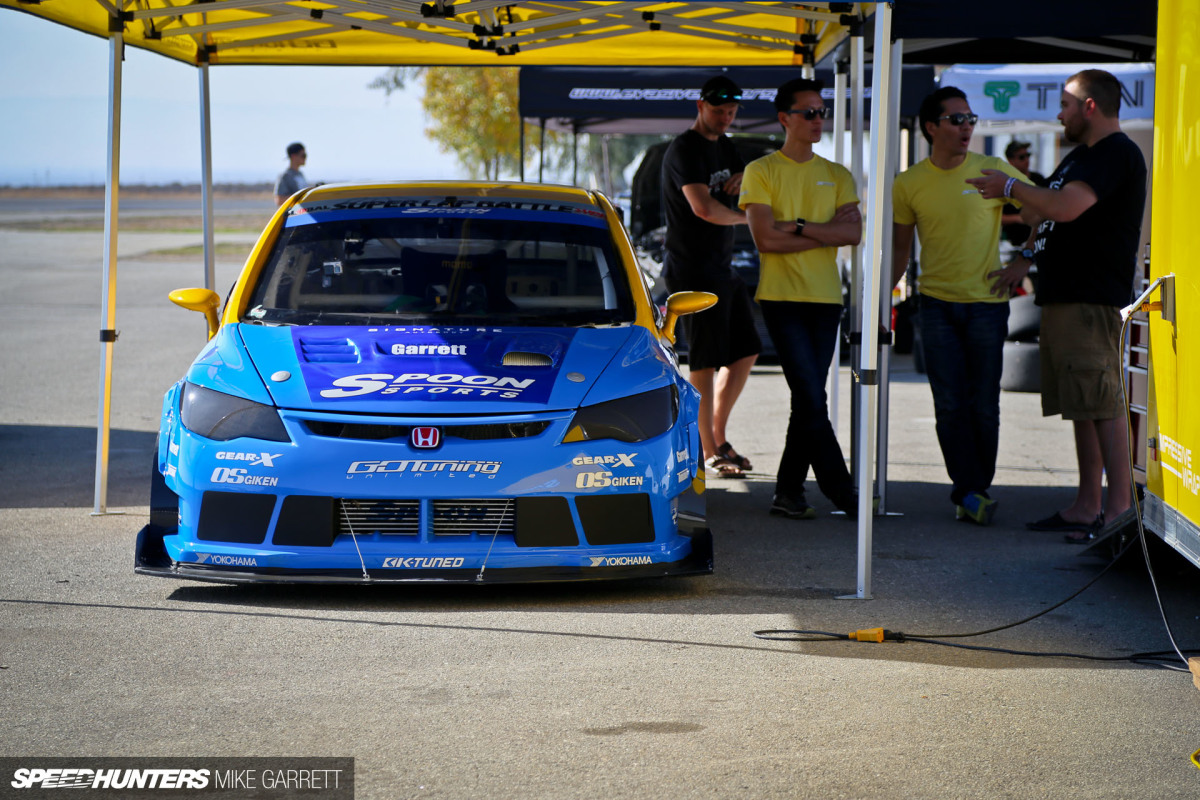 There was a lot of interest in the other classes as well. After a record-breaking performance in the Spoon Sports USA Civic Type R last year, many were wondering if Dai Yoshihara would be able to set another record in 2016.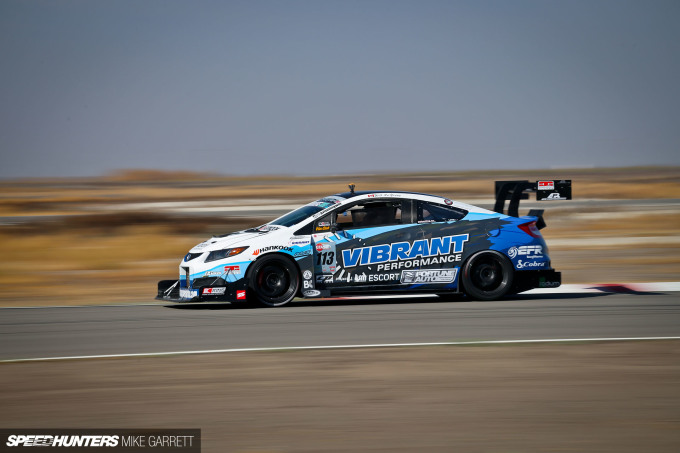 But when the dust cleared it wasn't the FD2 that stood atop the podium, it was the Vibrant/PZTuning Civic Si driven by William Au-Yeung. William drove the Honda to a new FWD record with a scorching 1:43.365 lap time.
Sights & Sounds
While the hardcore time attack junkies kept their eyes on the scoring sheets looking to see which cars were putting down the fastest times, I began to find myself more interested in soaking up the diverse array of machinery that was lapping the track.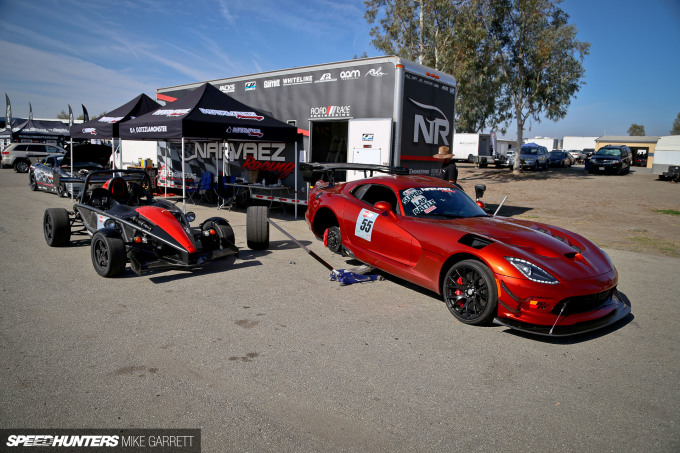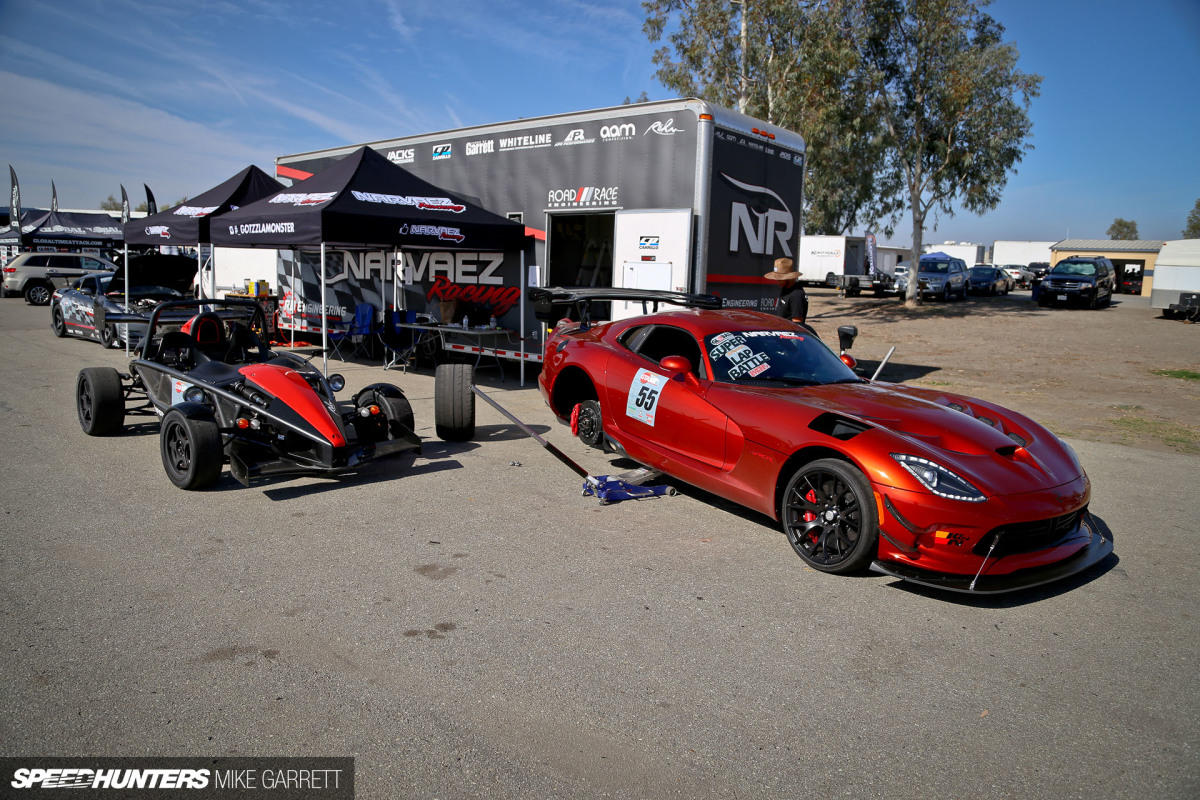 While the Evos, Imprezas, S2000s, GT-Rs and other Japanese cars have always been a big part of time attack, they are now joined by a wide variety of machines from all over the world, each with its own distinct personality.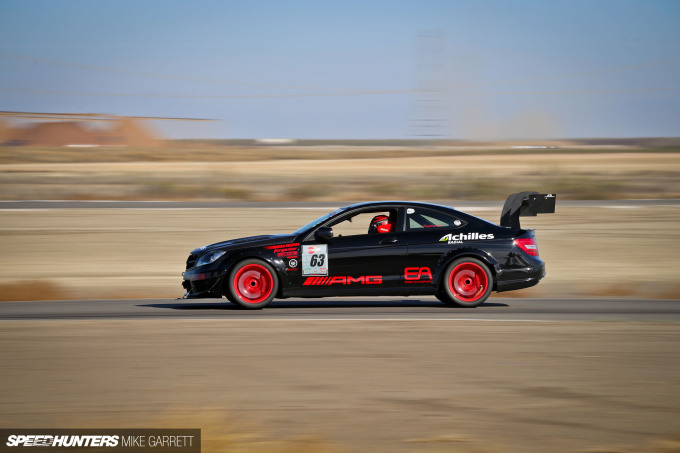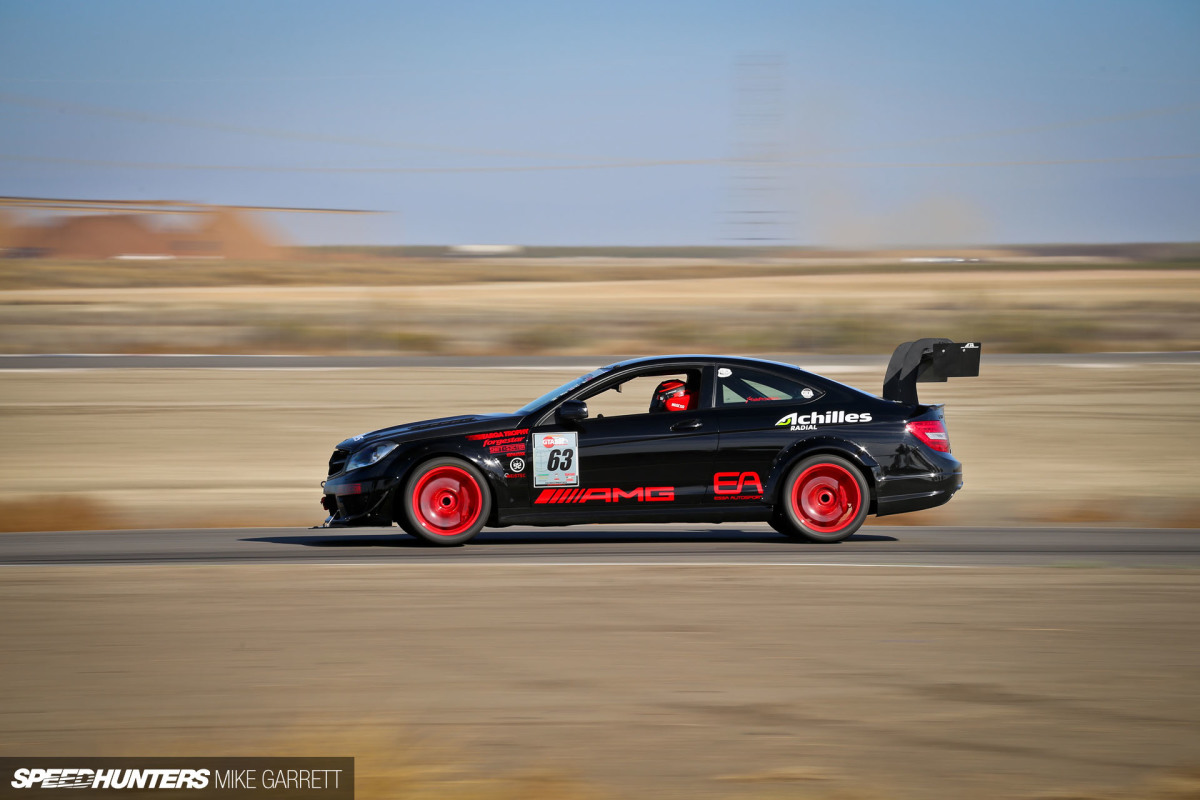 Take the Essa Autosports Mercedes-AMG C63 for example. This one-time luxury machine is now a serious time attack competitor running in the Unlimited RWD class and making an incredible roar from its blown V8.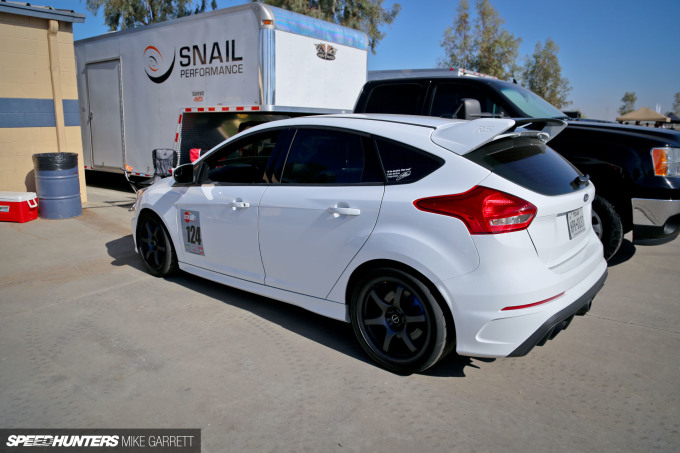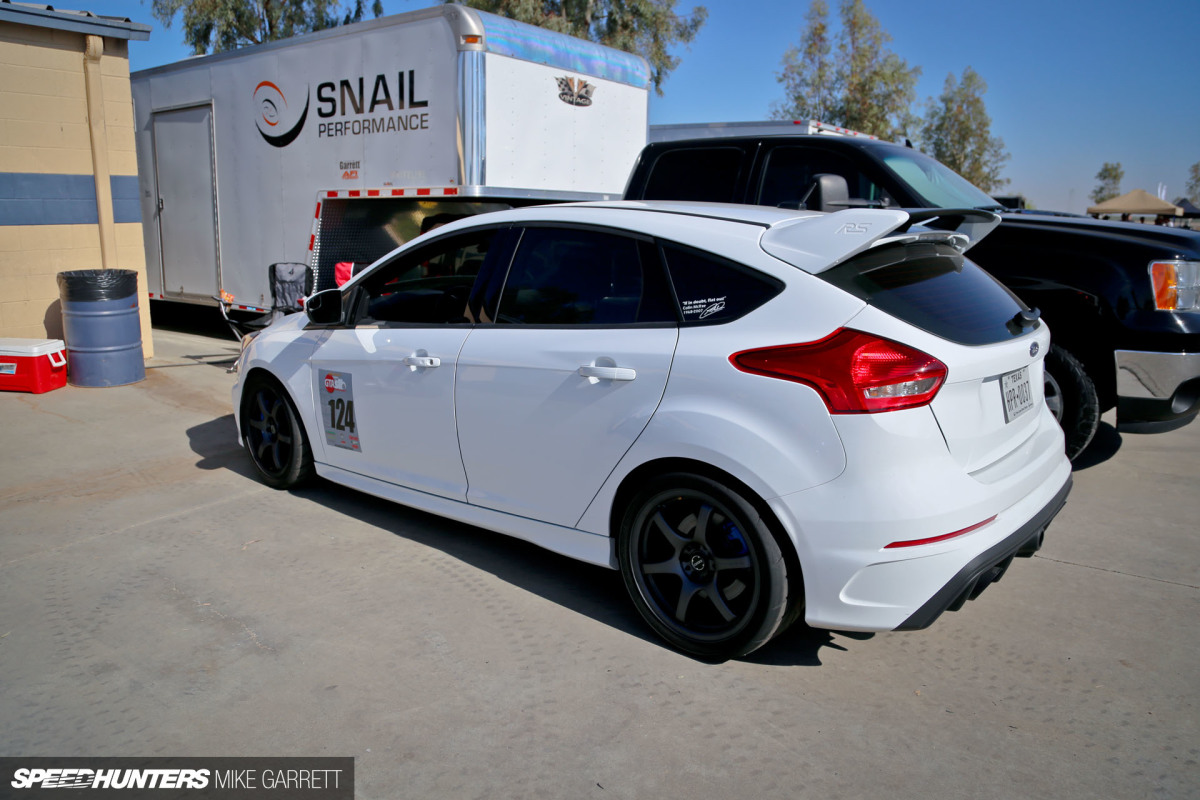 You can always catch some of the newest toys at Super Lap Battle, and this year there were a few drivers out there in the new Focus RS. Could the Ford hot hatch join the Evo and Impreza brigade as the next time attack favorite?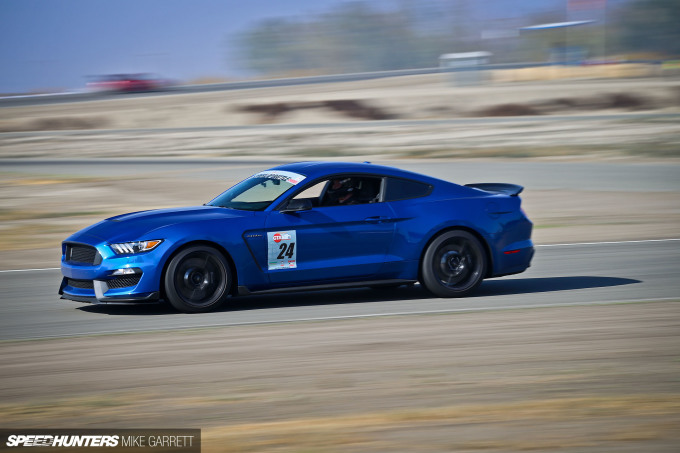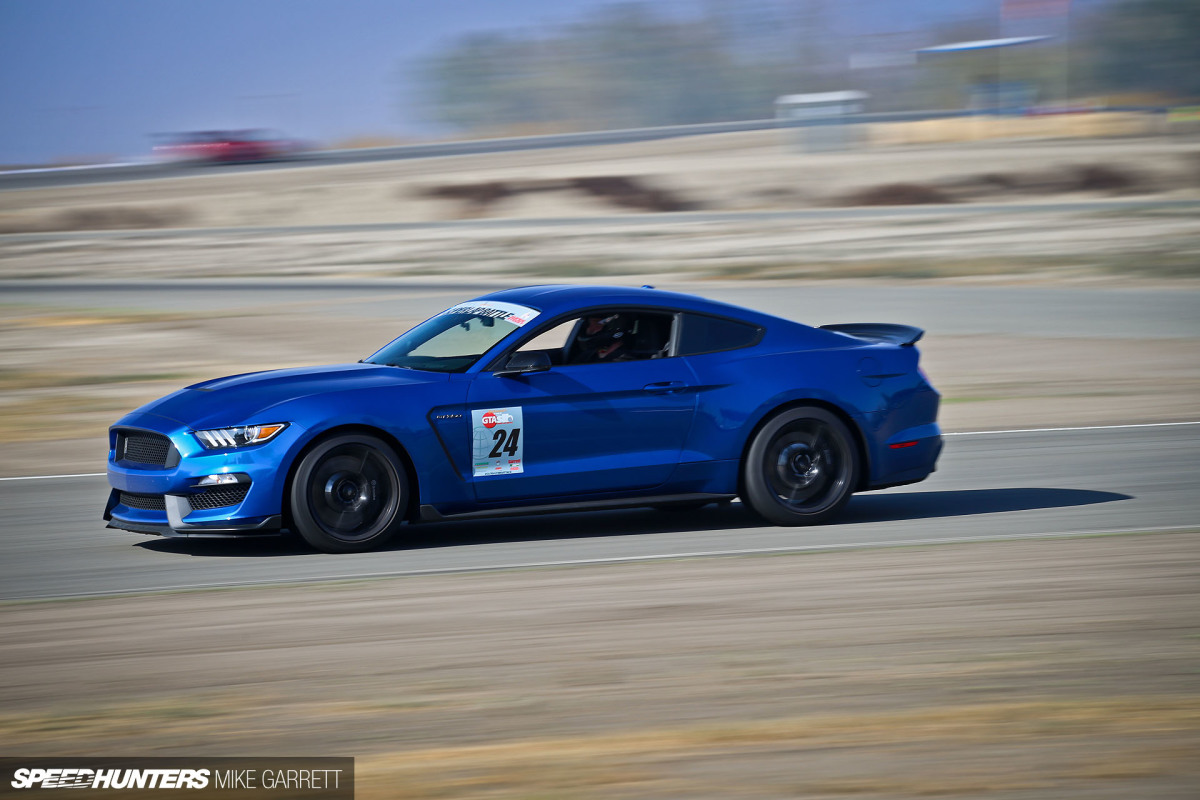 Despite the fact that it looked stock, this GT350 Mustang was one of the most enjoyable cars to watch thanks to the incredible exhaust note of that flat-plane crank V8. Pure music.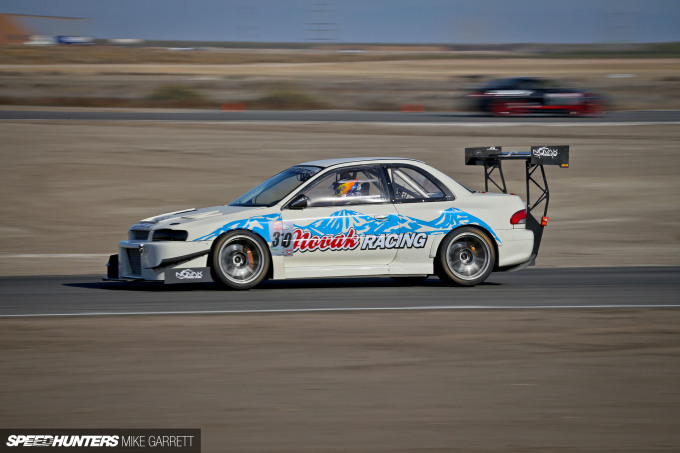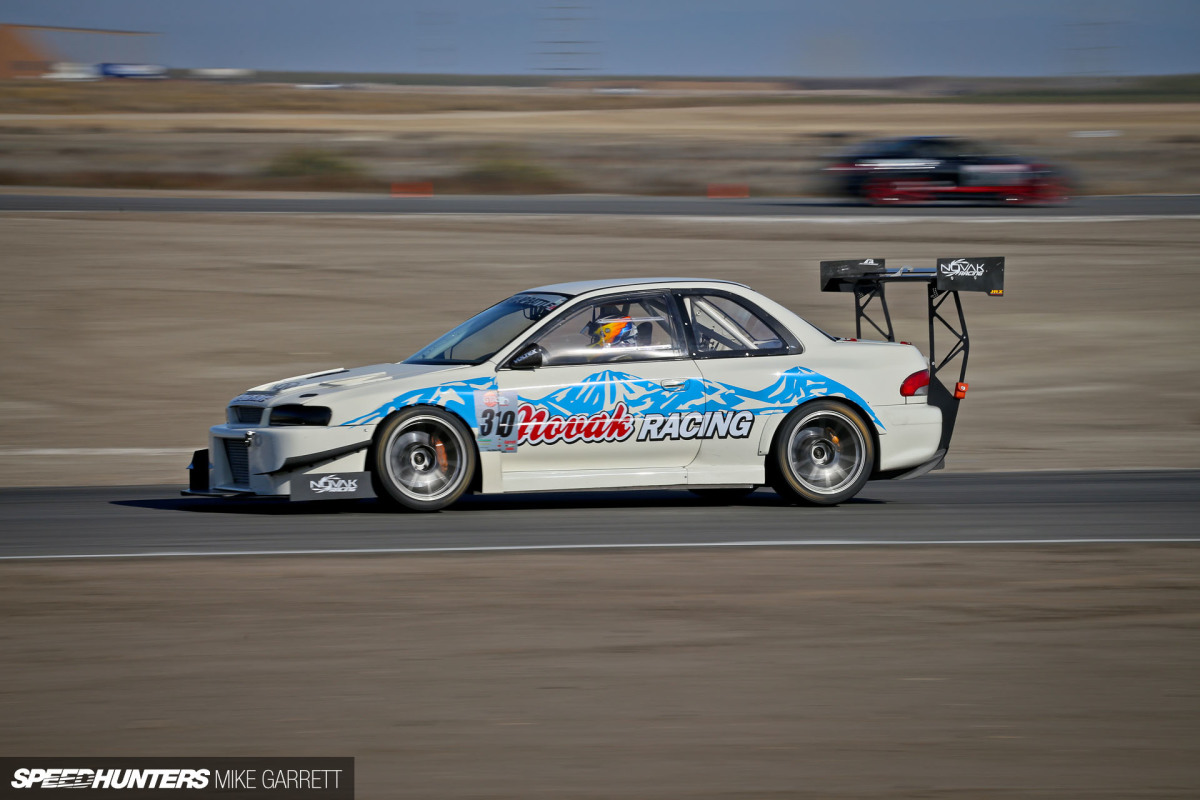 That's not to say the more traditional time attack cars weren't equally fun to watch. From a pure aesthetics point of view, the Novak Racing Impreza was hard to top thanks to its Coors Light-inspired livery.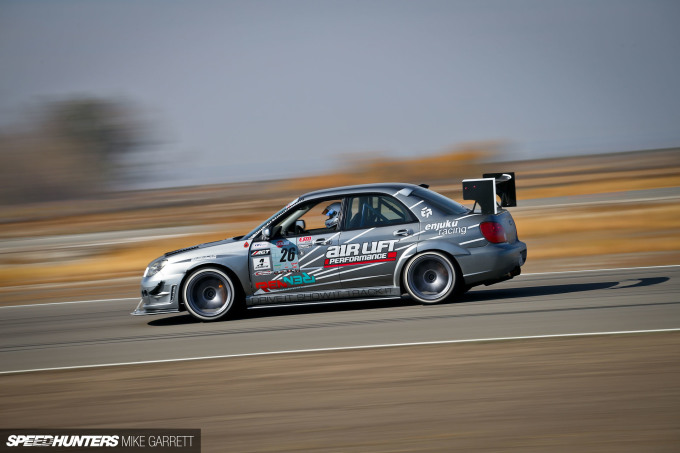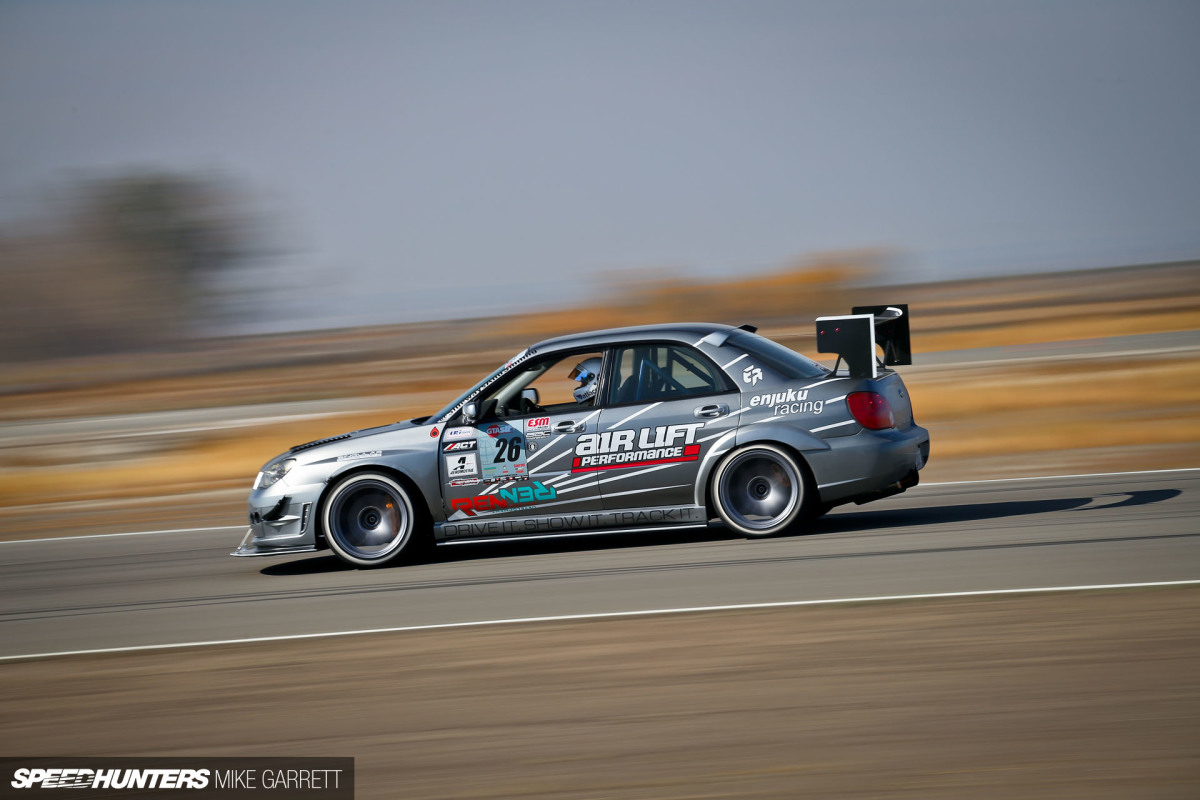 And then there's Cody Miles' Air Lift Performance-equipped Impreza which finished atop the Street AWD class. Stay tuned for a full feature on this one.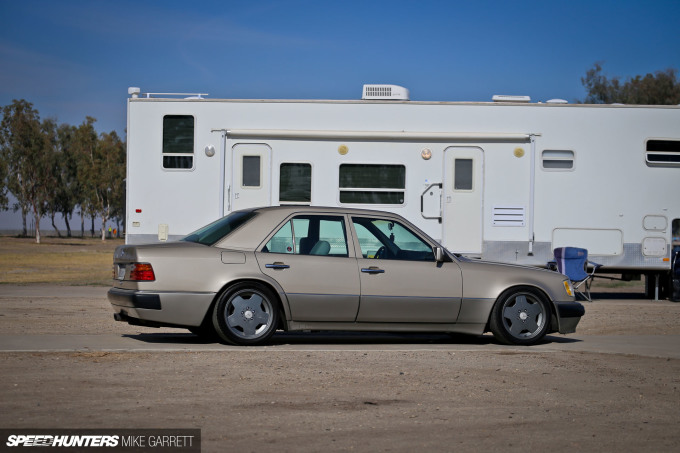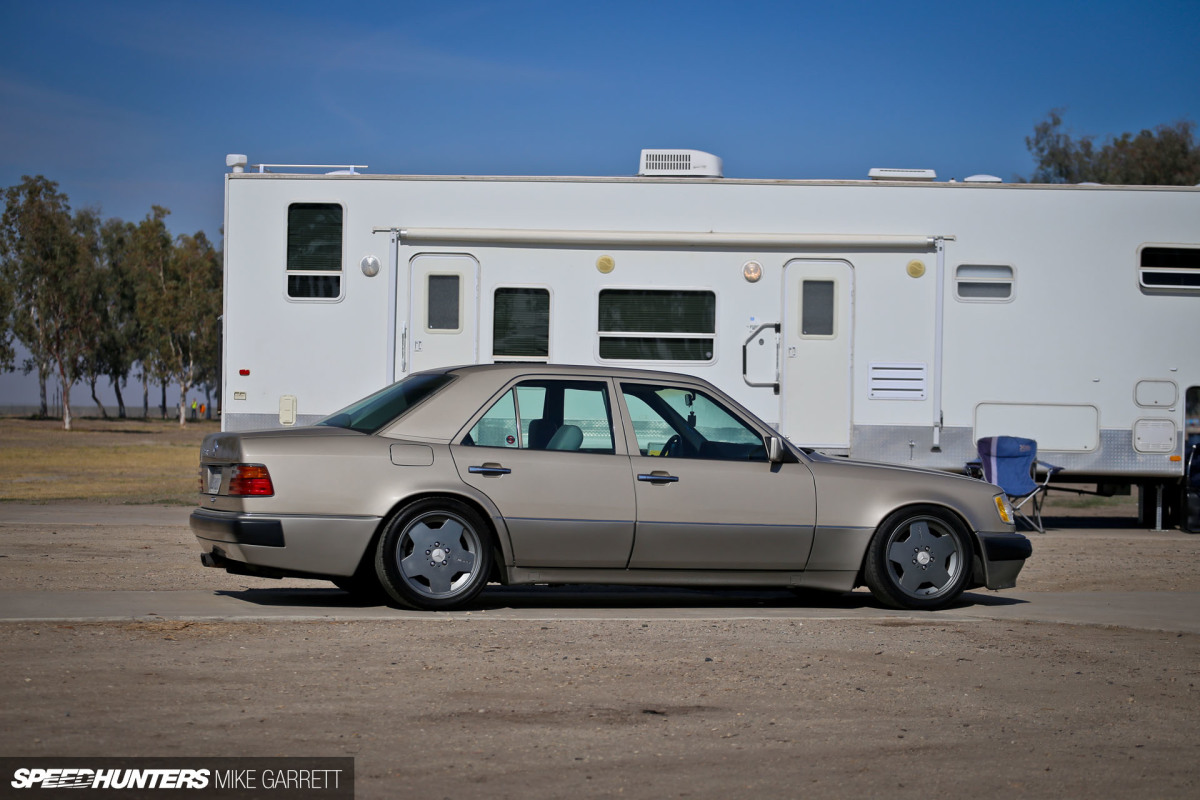 Being the car geek that I am, I couldn't help but snap a few pictures of other cool cars I found parked around the paddock, like this lovely Mercedes-Benz 500E.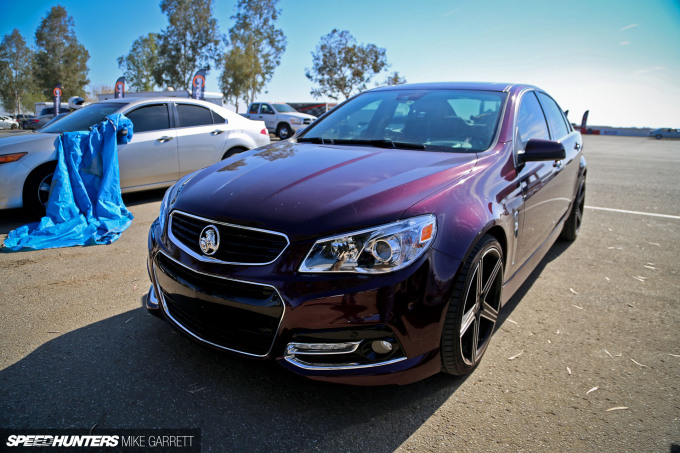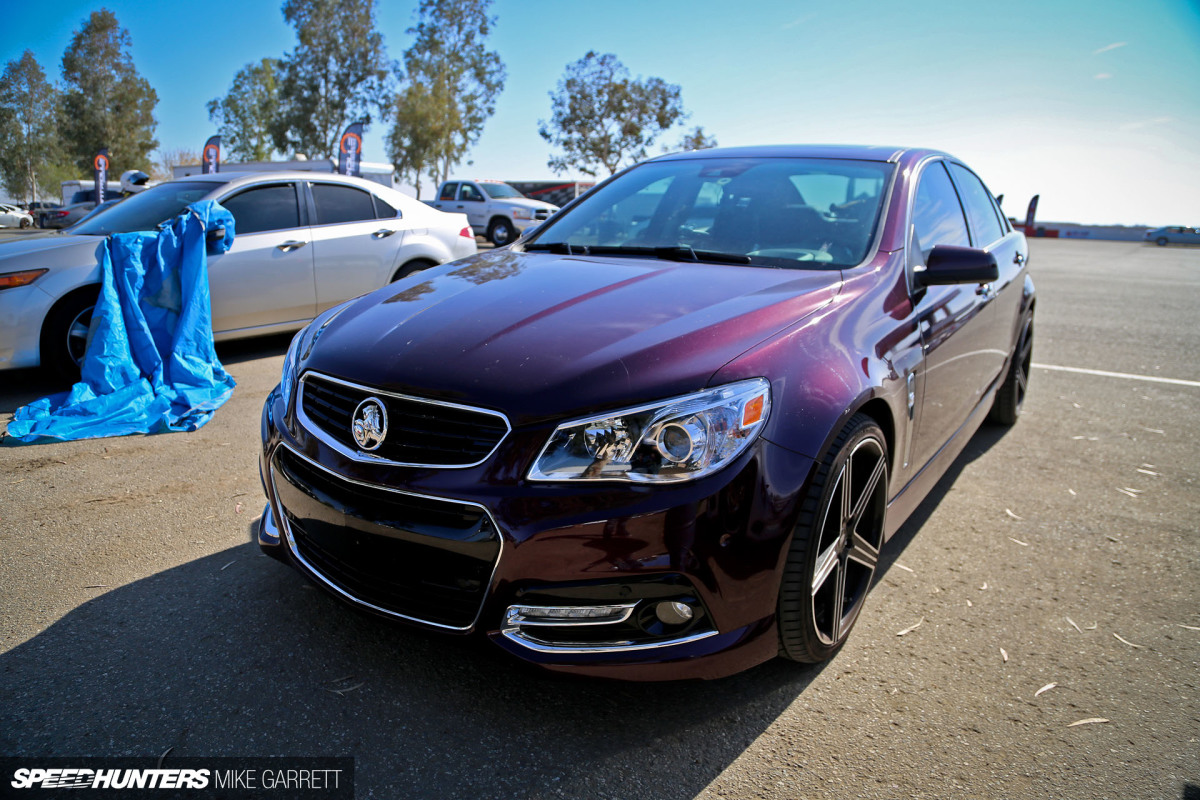 And this Chevy SS that's been rebadged as the Holden Commodore that it's based on. As cool as the SS is, I've seen but a handful of them out in the wild.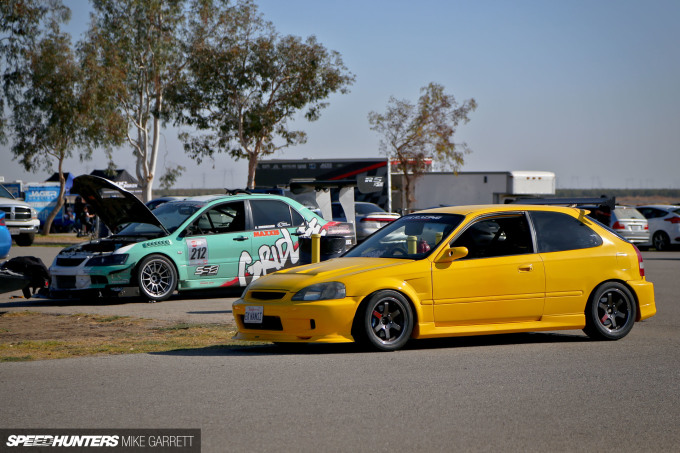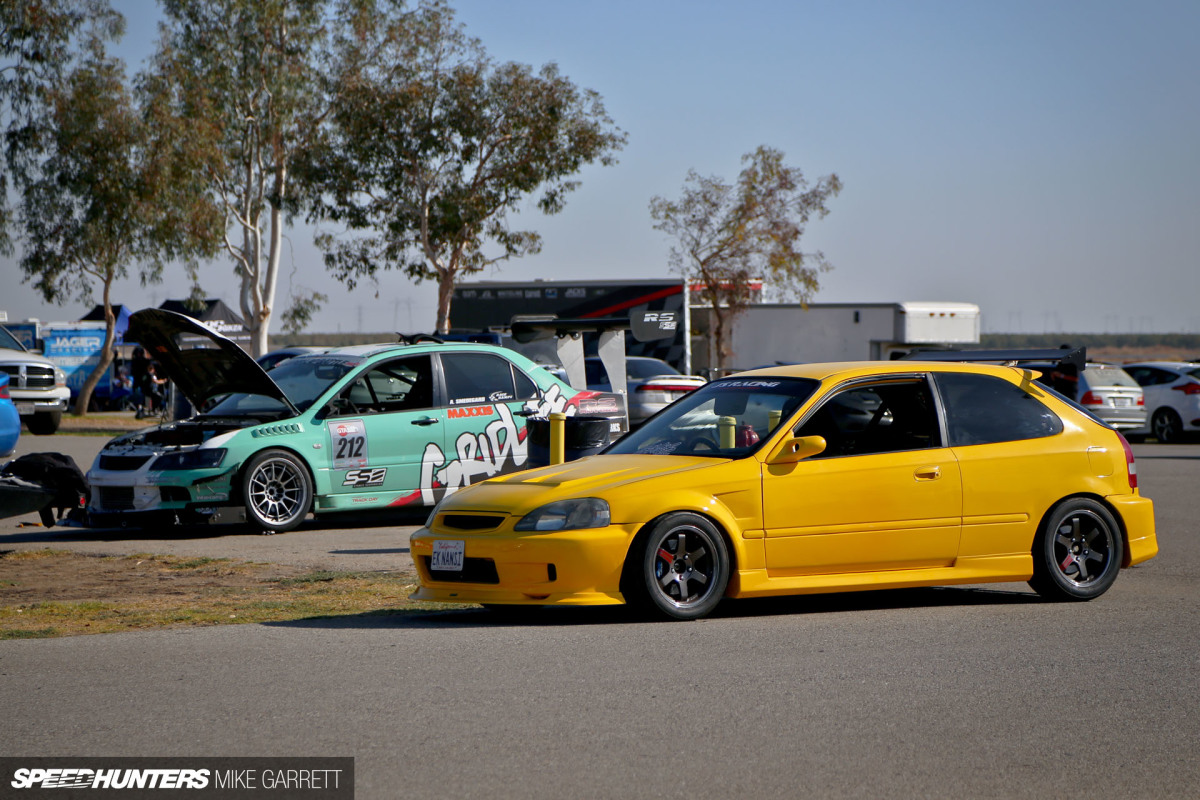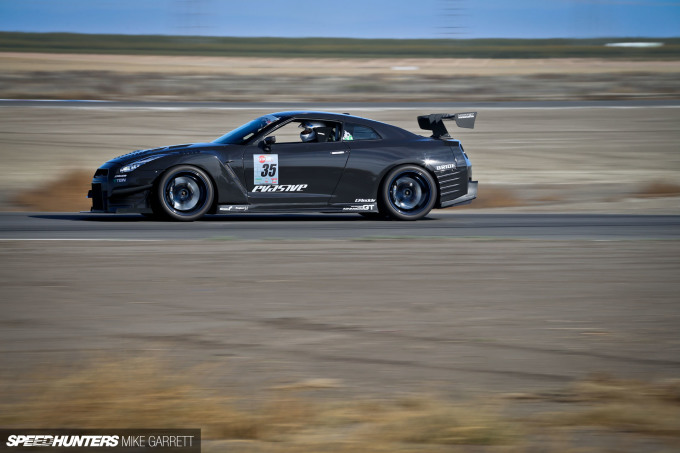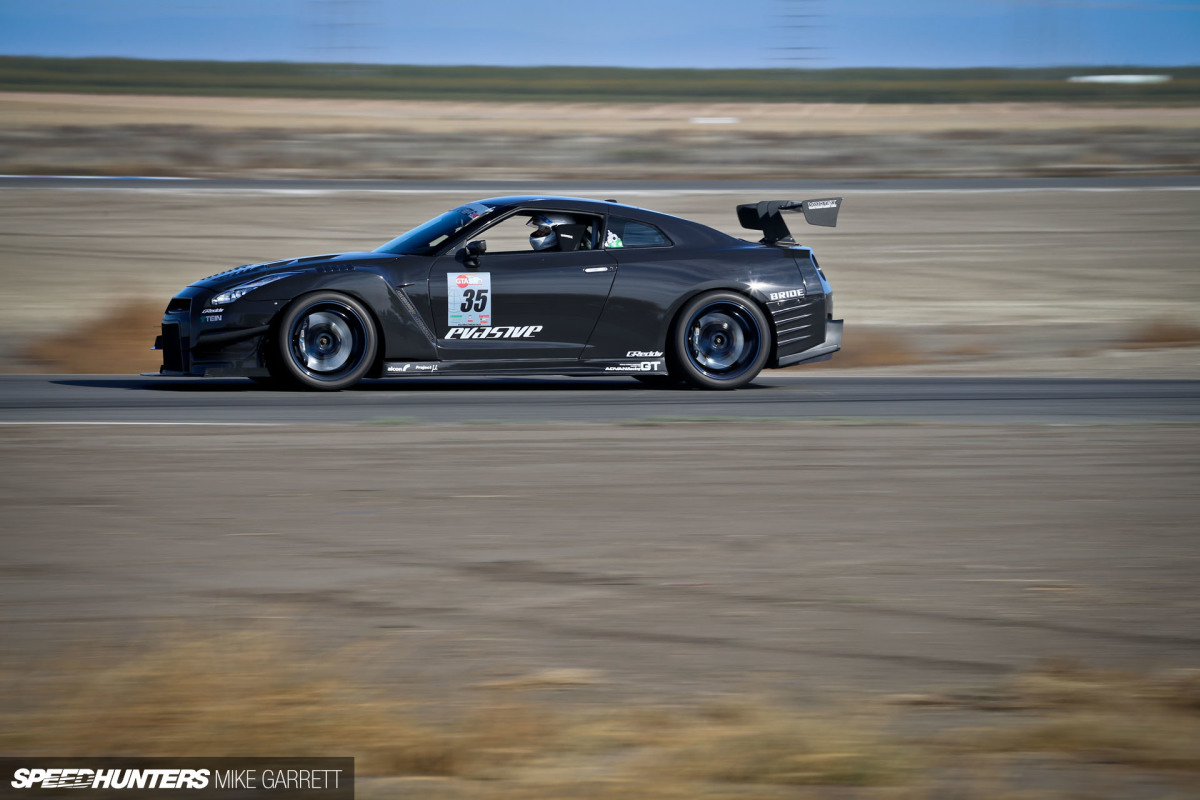 From the madness and show cars of SEMA to the raw sights and sounds of America's fastest time attack cars scorching across a barren landscape, this is what being a Speedhunter is all about.
For a detailed breakdown of all the classes and lap times be sure to check out the Global Time Attack website.
Mike Garrett
Instagram: japanifornia
mike@speedhunters.com