With the recent worldwide boom in vintage Japanese car popularity, it's natural that many owners would look towards the motherland of Japan for customization influences.
In fact, I'd say a majority of modified Japanese classics around the world are at least in some way inspired by trends and styles that originated in Japan or were popularized there.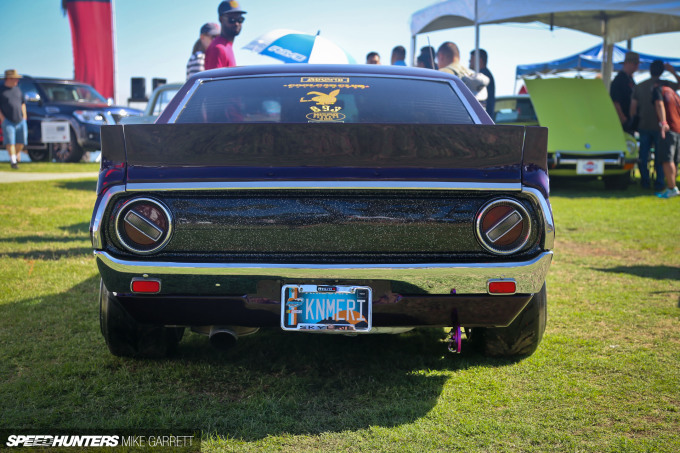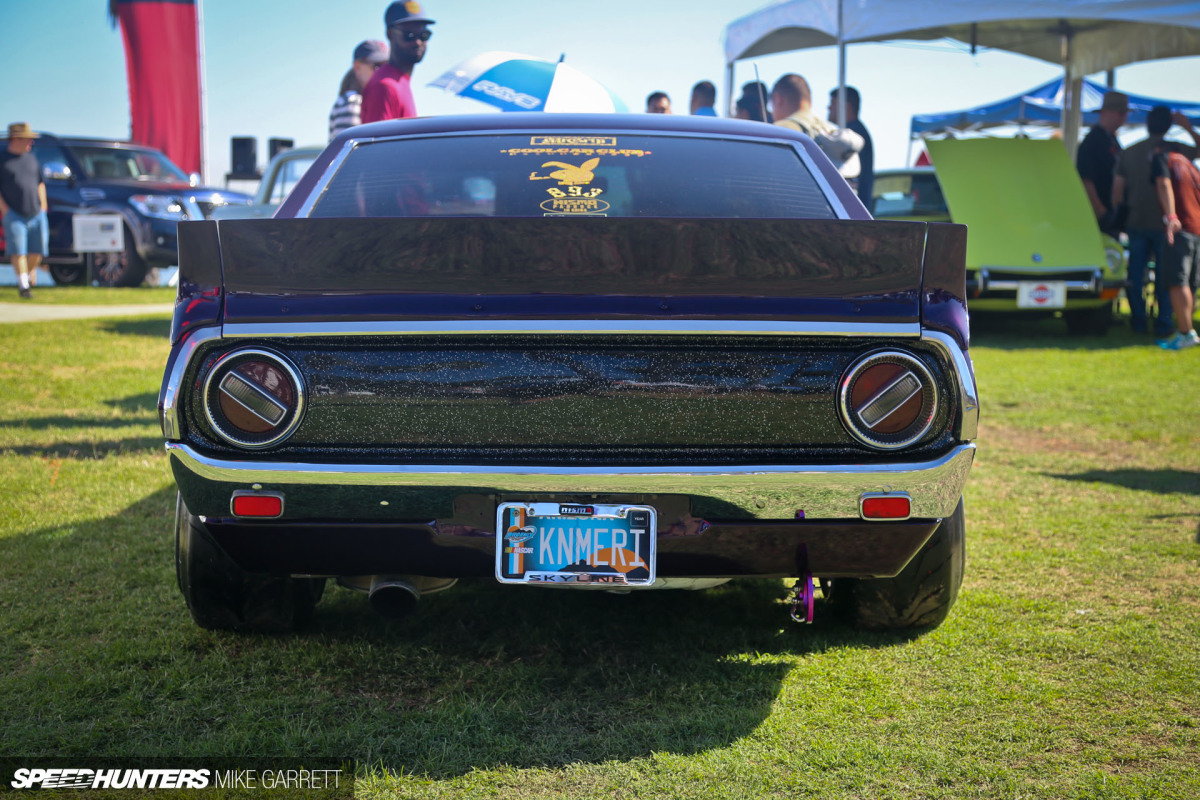 But even with builds that very specifically try to recreate the feeling of a real Japanese kyusha, there are often differences – sometimes minuscule and other times glaring. Christopher Kim's Kenmeri Skyline, however, is a car that does a fantastic job of bringing real-deal kyusha style to the USA.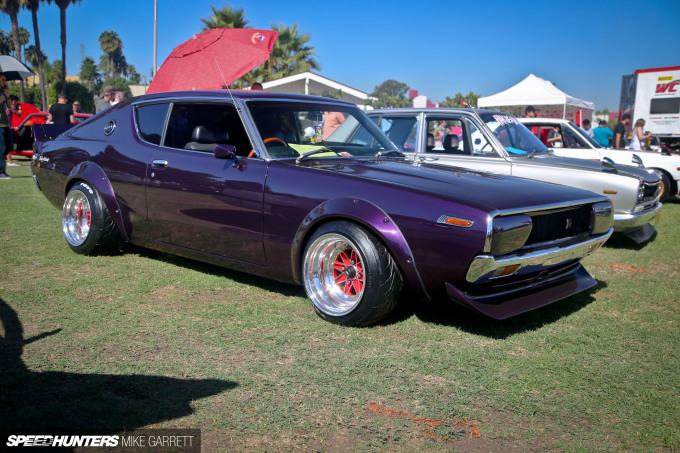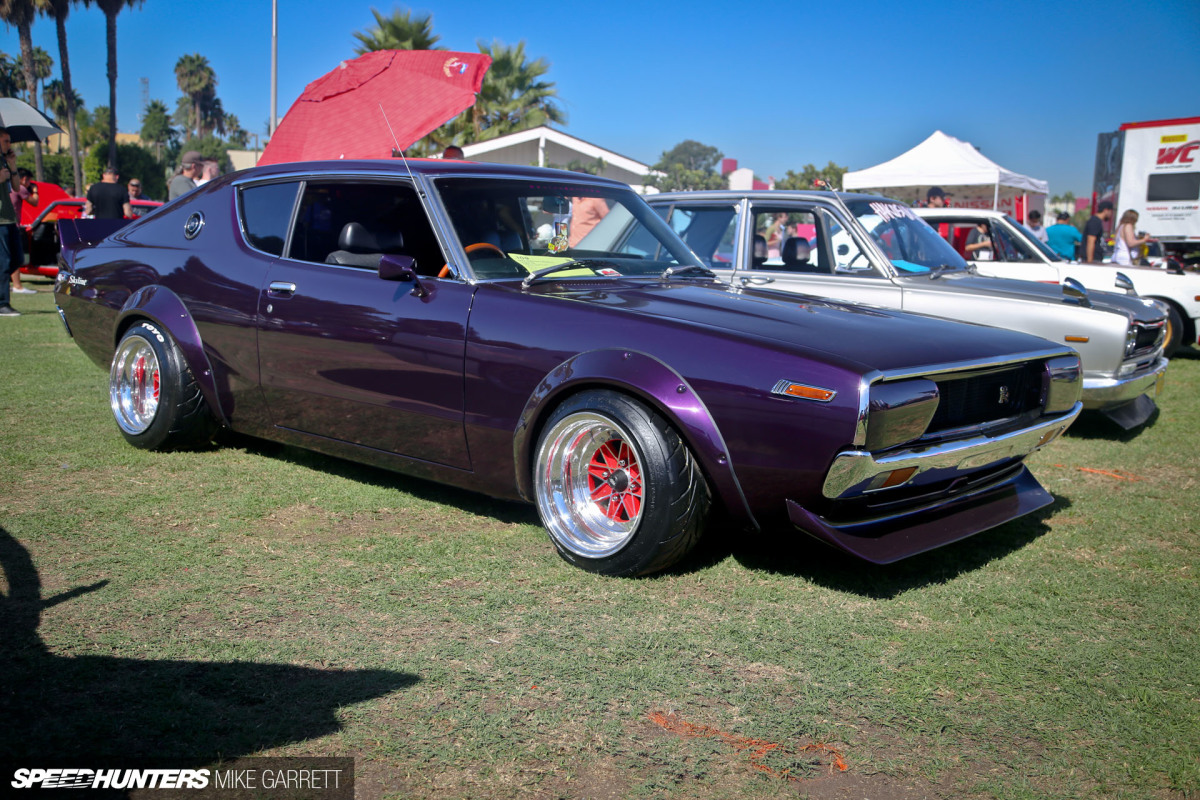 The authenticity begins with the Skyline's body color – a deep metallic shade of purple that often graces the nostalgic machines that gather at Japan's late-night highway meetings.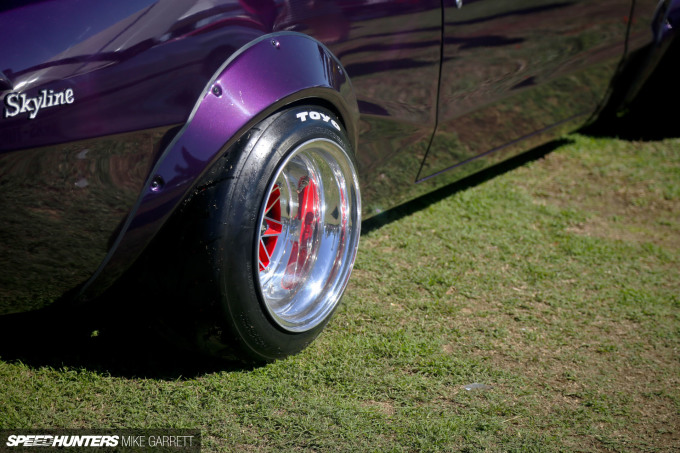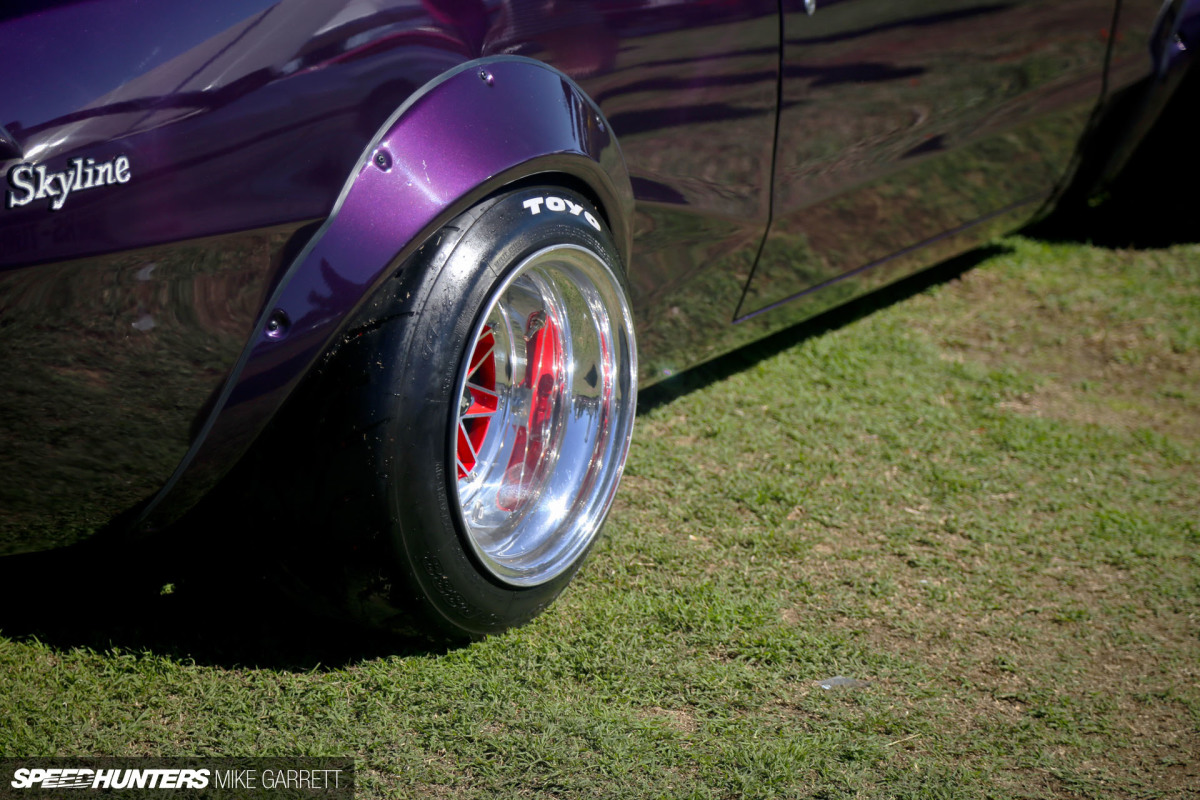 The Kenmeri is wearing over-fenders of course, but they are real semi-works style flares, not the much more common ZG flares or Rocket Bunny stuff that is so common these days.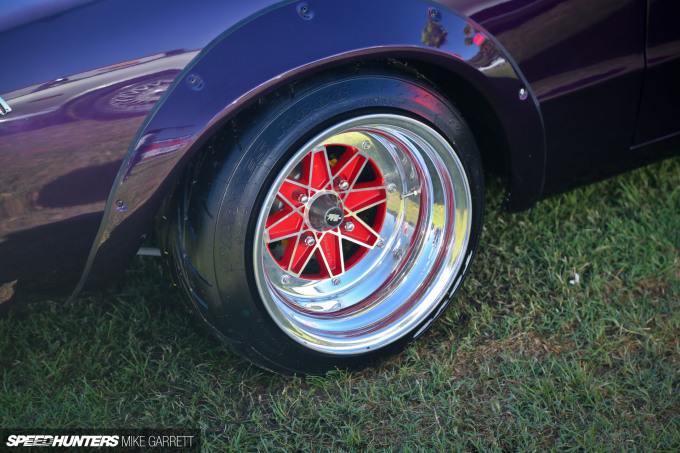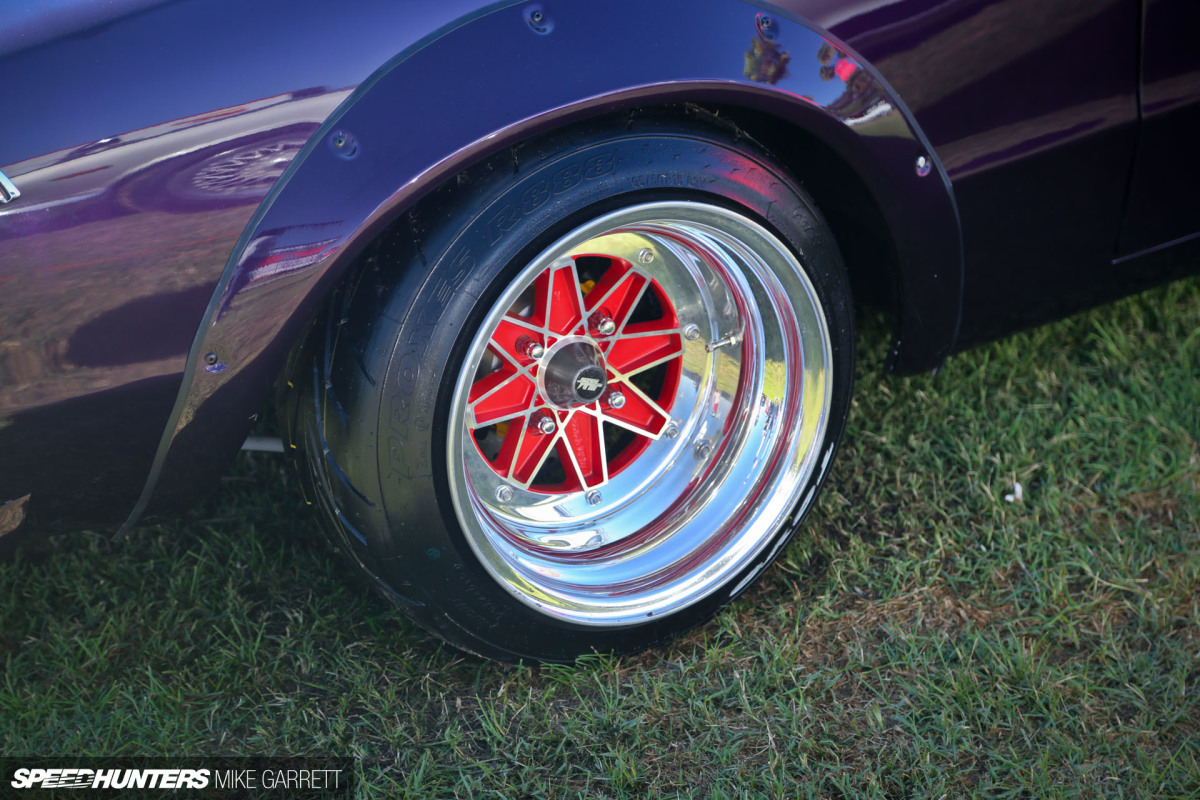 And the over-fenders are filled by a set of super rare SSR Jilba Racing wheels with stretched Toyo R888 semi-slicks. There's plenty of negative camber, but it's all true to the style and not a trendy gimmick.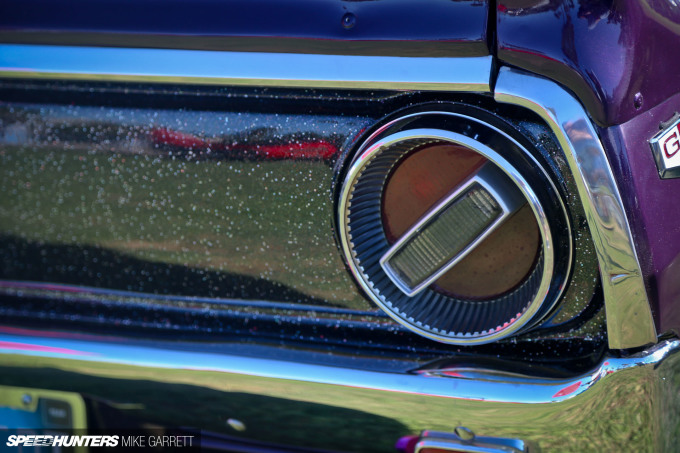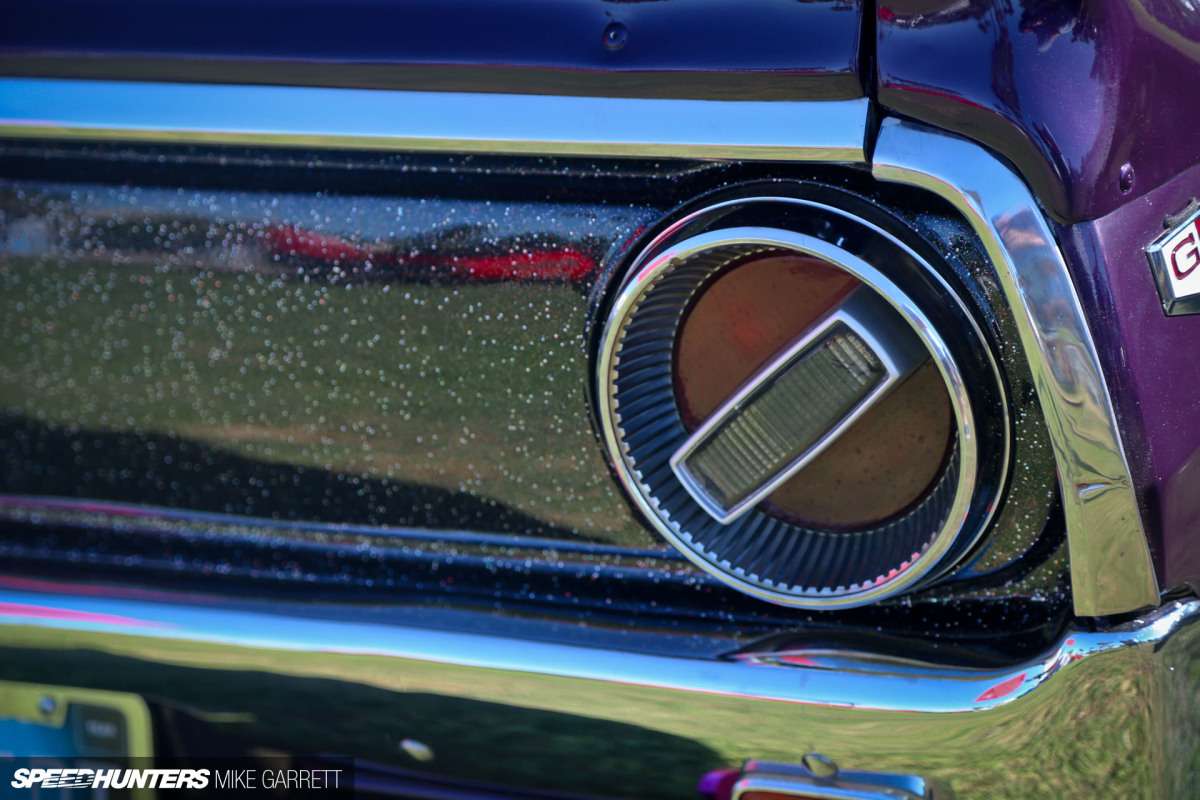 Many small details have also been accounted for, like the headlight covers up front and the metal-flaked tail panel. Best of all however, are the angled Nissan Cherry tail lights, a styling move that's quite common in Japan.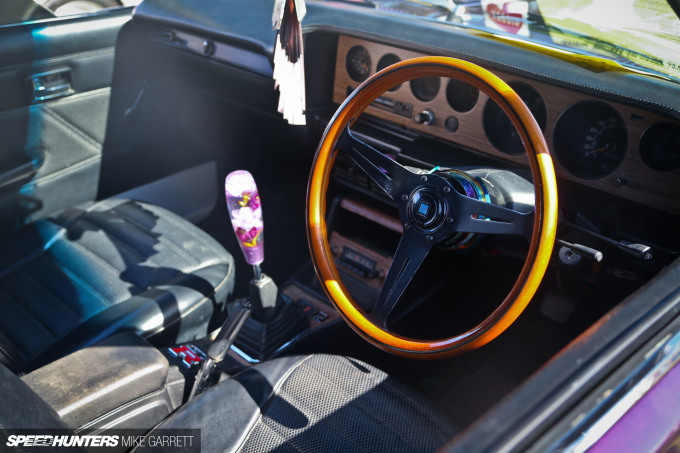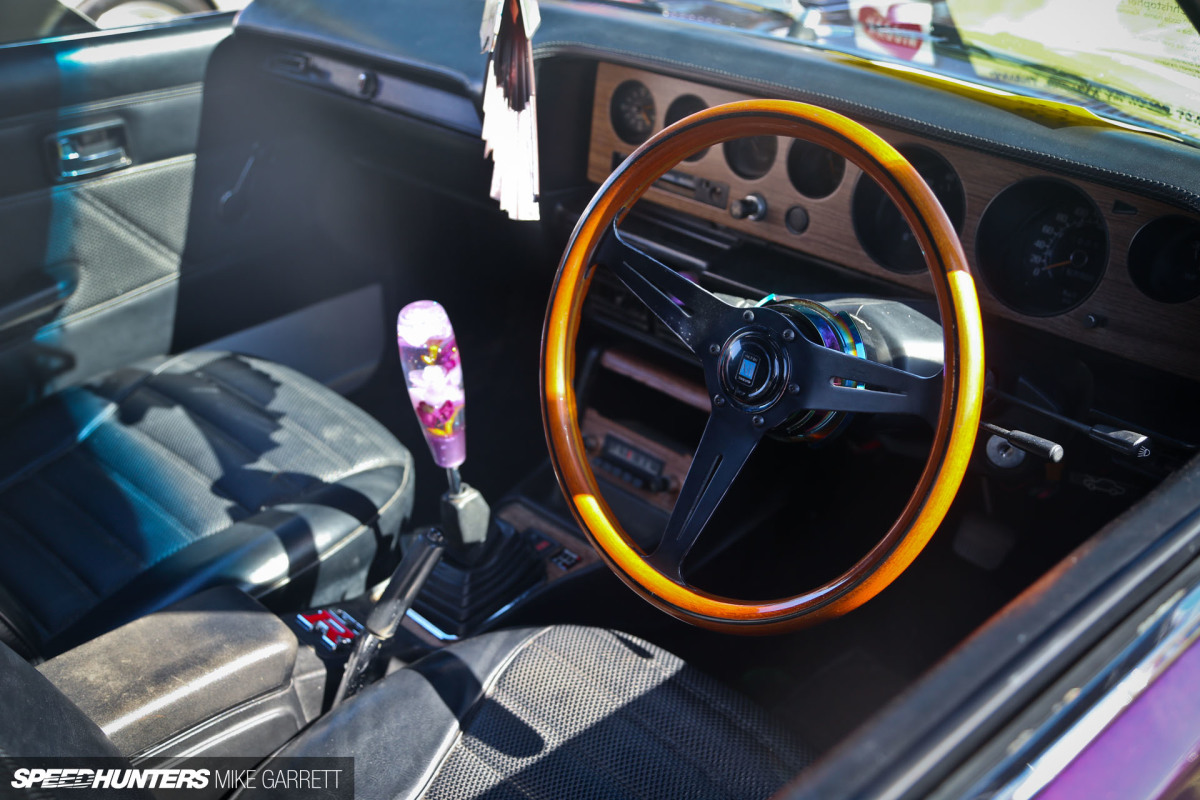 The whole thing is rounded out by an interior that features a wood-rimmed Nardi steering wheel and a flower-filled shift knob for one more cool little Japanese touch.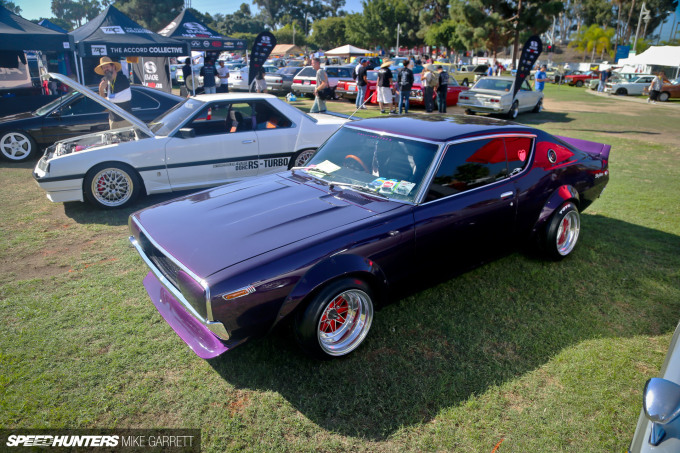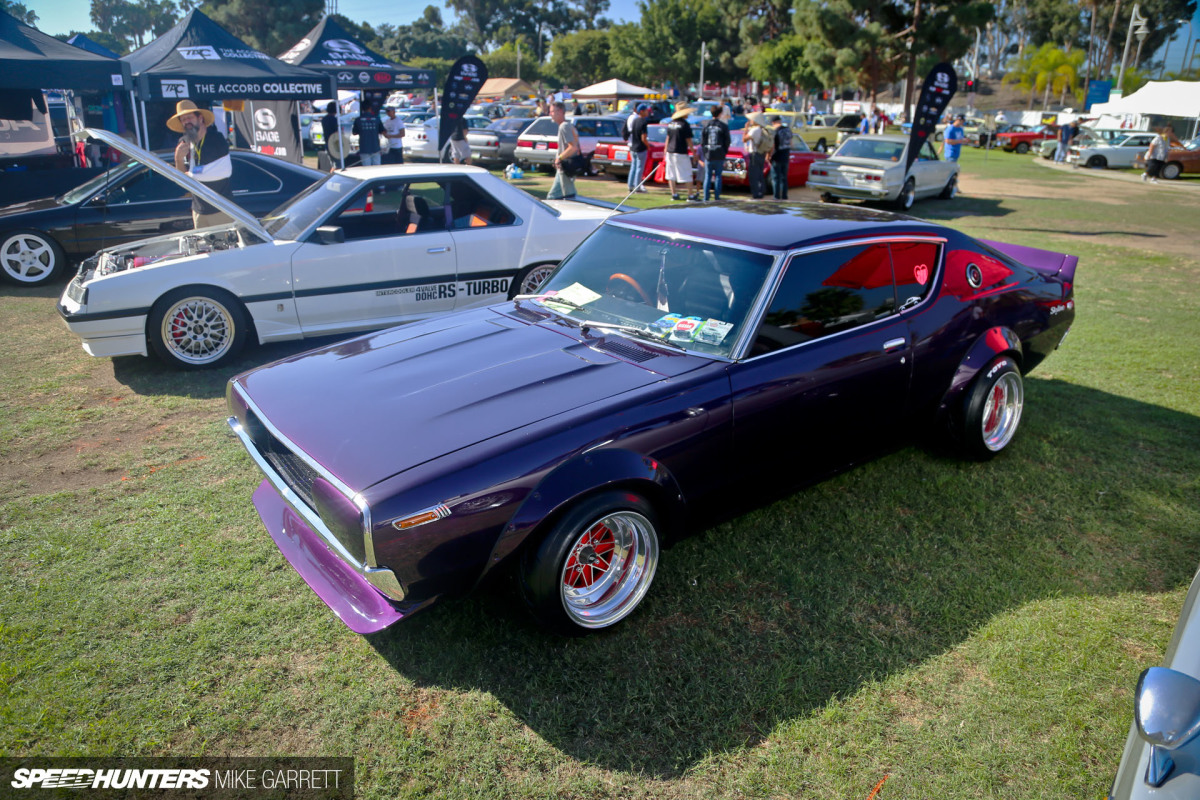 For those who haven't yet had the pleasure of traveling to Japan to experience its kyusha culture for themselves, seeing cars like Christopher's Skyline is really the next best thing.
Authenticity always wins.
Mike Garrett
Instagram: japanifornia
mike@speedhunters.com