The countdown is on! With less than seven days to go before the 2016 SEMA Show opens its doors to the automotive industry, it's crunch time for those gearing up to unveil new builds at the Las Vegas Convention Center. All around the country right now, months of planning and hard work is coming to an end (hopefully), and in just a week's time we'll get to see the results of a whole lot of blood, sweat and tears.
SEMA brings out the best of the best, and during the lead up to this year's event we've been privy to a number of high-profile cars that will making their debuts in Vegas. One of those is Chasing Js' Datsun 260Z .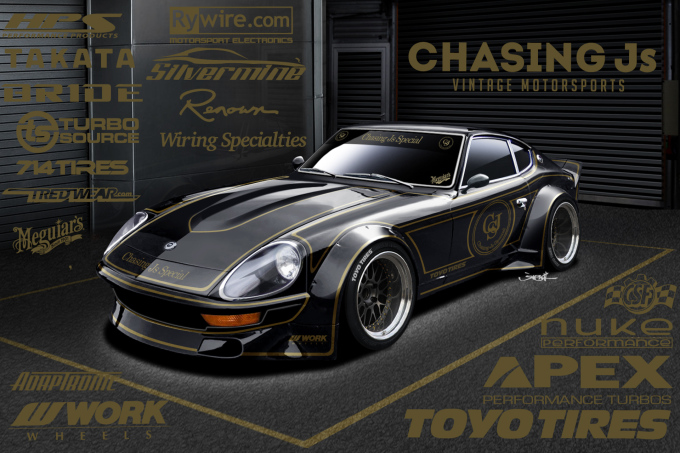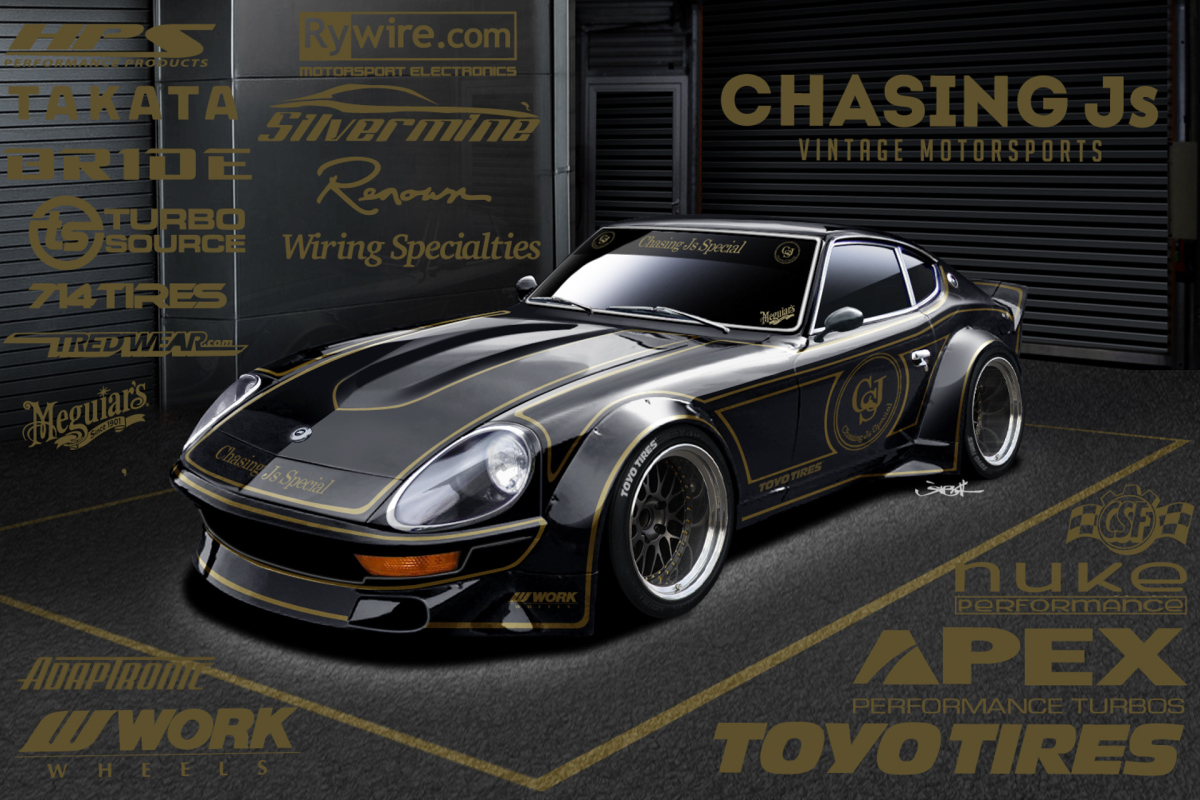 Chasing Js is no stranger to the 'SEMA crunch', and we're pretty sure you'll remember their Hakotora Datsun Sunny Pickup revealed at last year's show. Perfectly marrying vintage and modern, the Hakosuka-faced, SR20DET-powered and TE37V-equipped truck ranked as one of our SEMA 2015 favorites.
For 2016, Chasing Js' Dominic Le and John Esteban have teamed up for another SEMA build, but this time around it's a Z car for their mutual friend Johnny H, which will take pride of place in the Toyo Tires booth.
As you can see from the render above, the S30 260Z is taking on a shakotan meets period race car look, complete with large flares, millimeter-perfect wheel and tire fitment, and a classic JPS-inspired color scheme and livery.
Given that the Z will be unveiled at SEMA we can't reveal too much right now, but the guys were happy for us to share a few details with you when we dropped around for a look late last week.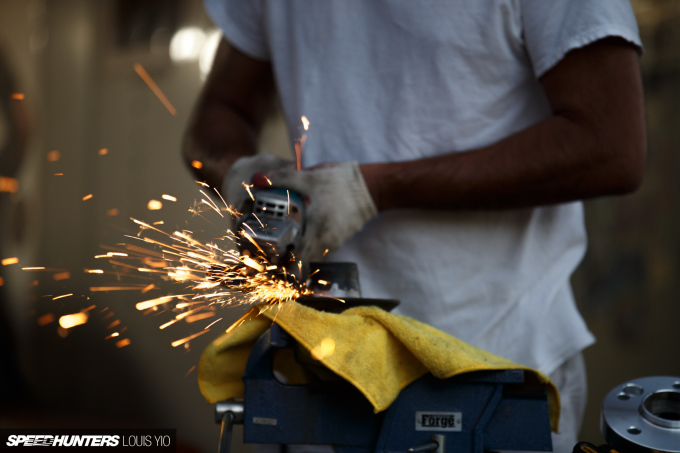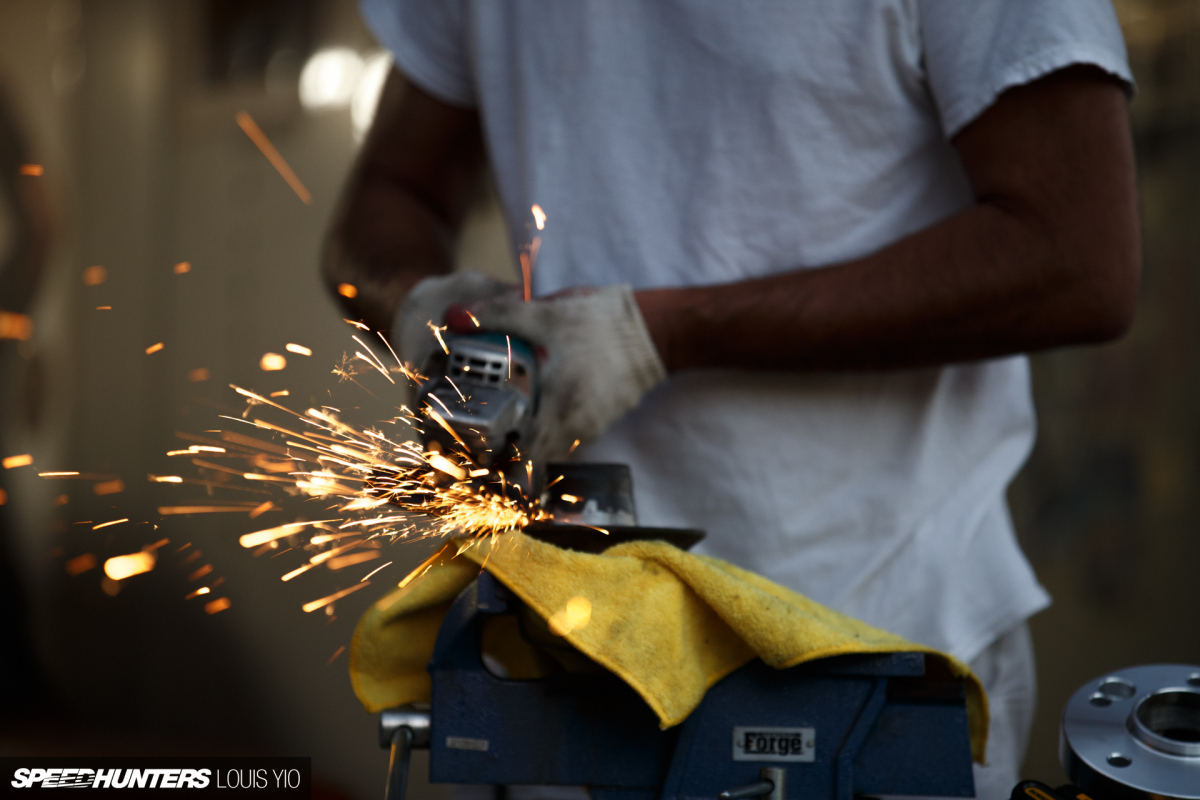 The Datsun's transformation has consumed untold hours over the last two and a half months, and pretty much every weeknight and weekend day has been spent in John's driveway bringing the vision to life. That's because both he and Dominic have full-time day jobs, so this is a very much a part-time build.
As you'll already be able to tell, the Z's running a G-nose conversion, but those flares you see are authentic Datsun works items. Because details matter.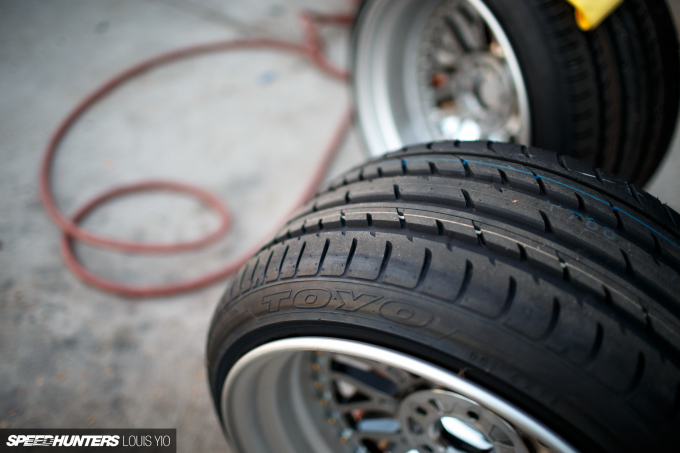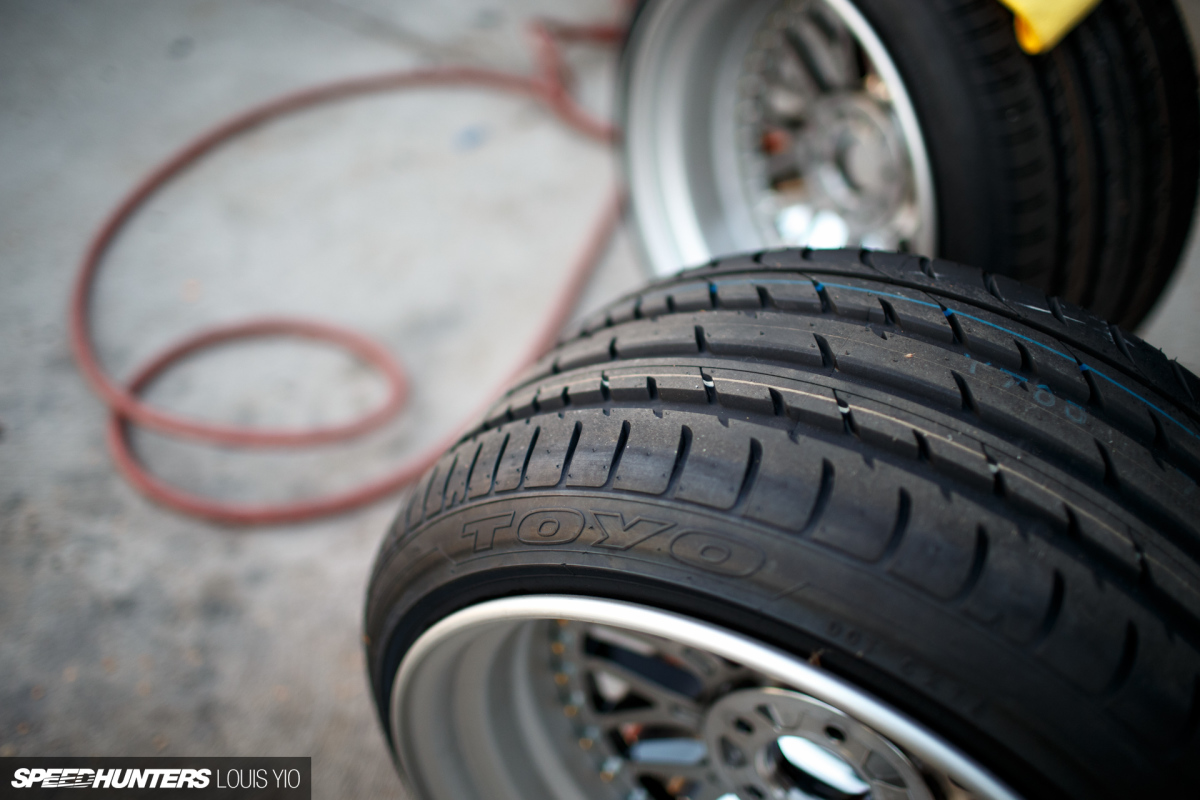 Of course, wider fenders mean more room for wider wheels and tires, and the guys are taking full advantage of the opportunity in front of them with a custom set of Work Meister M1s wrapped in beefy Toyo Proxes T1 Sport rubber. The dish, the stretch – perfection.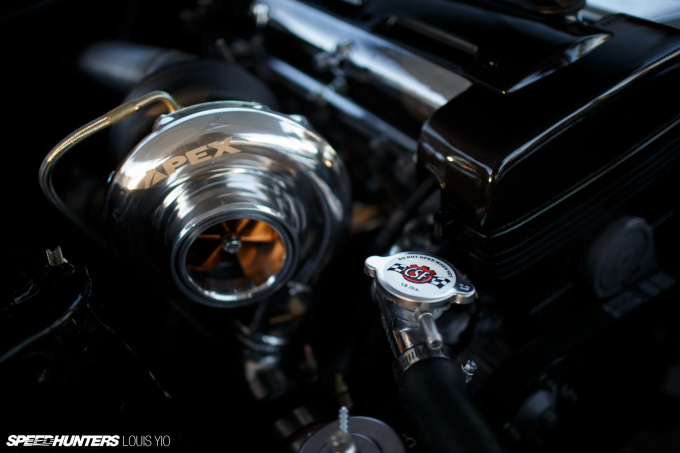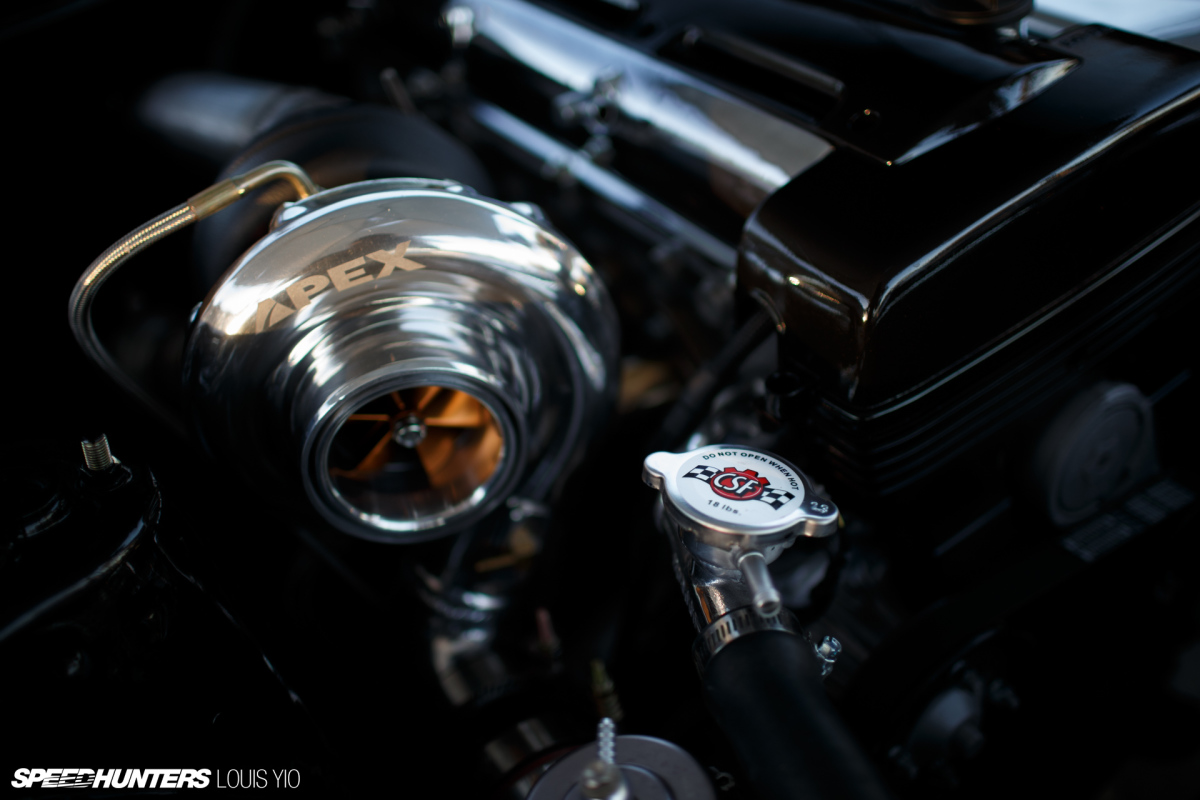 Peeking into the engine bay reveals that performance has definitely not been left out of the equation. Yes eagle-eyed readers, that is a Toyota 2JZ-GTE with a big single turbo! The conversion also includes a host of parts from Nuke Performance and some accessories from our friends at CSF.
As the SEMA deadline looms closer, Dominic and John are pulling out all the stops to get the car ready for its Vegas reveal – a scene that's being repeated all over the US right now. Given what we've seen of this build so far we can't wait till it's finished, and you can bet we'll be bringing you a full feature on the Datsun as soon as possible.
Until then, check out Toyo Tires' Road To SEMA Episode II teaser above for more behind-the-scenes action from the creation of this epic Z.
The Speedhunters
Photos by Louis Yio
Instagram: lusciousy
louis@speedhunters.com