Childhood Dreams
Houston, Texas, is a city famous for a variety of things. There's the famous shopping district of Westheimer and the Galleria Mall; the diverse music culture ranging from country music all the way to chopped and screwed; it's even home to NASA's Johnson Space Center, which attracts people from all corners of the globe.
With all the great features and attractions that Houston has to offer, it should come as no surprise that it also has one of the largest car scenes in America.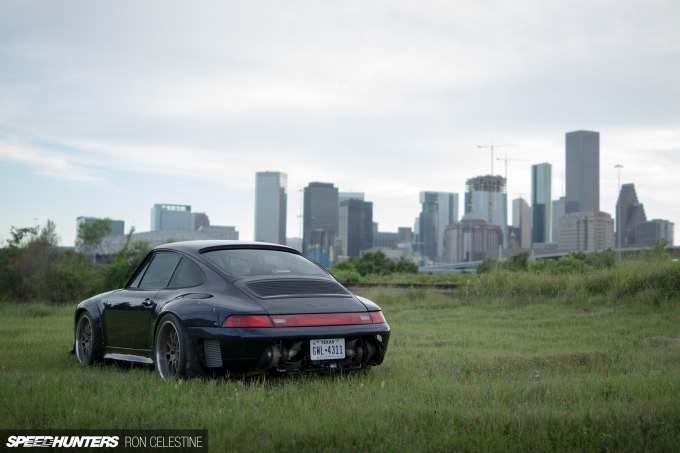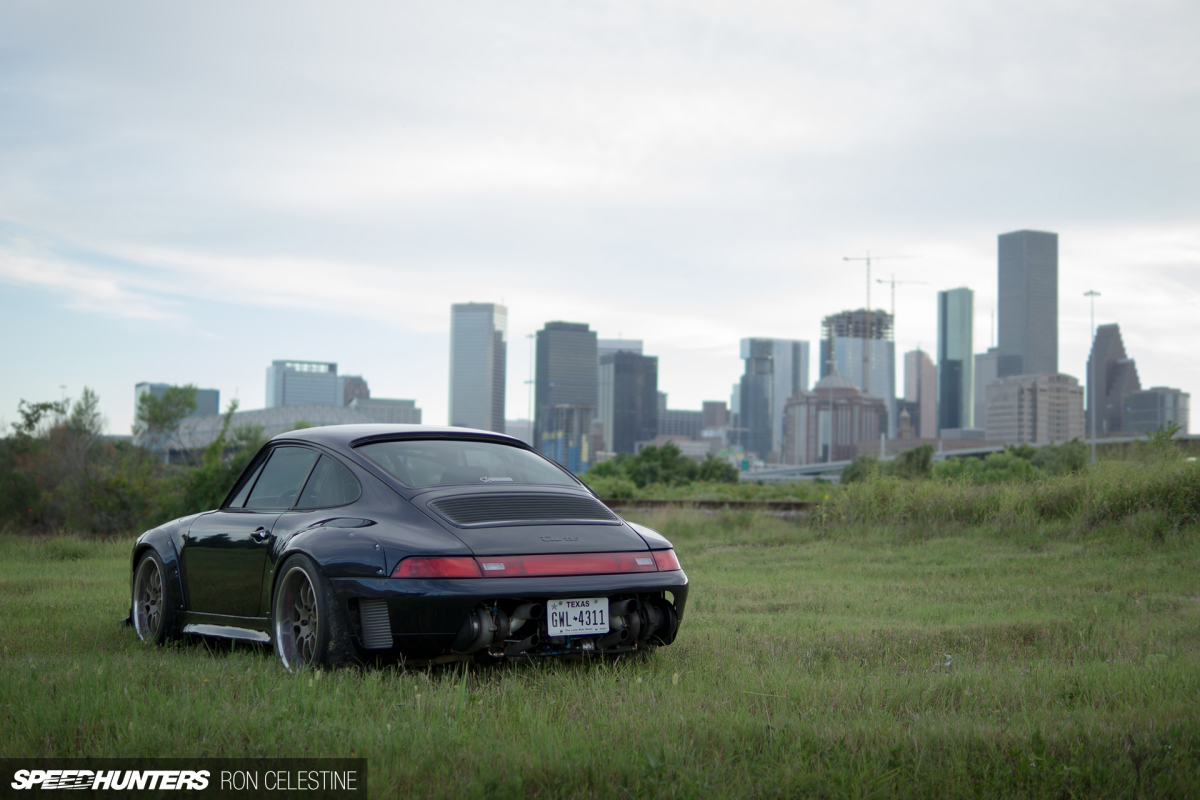 Since the hunt for speed is never over, I decided to see what I could uncover firsthand in this great city while I was visiting family.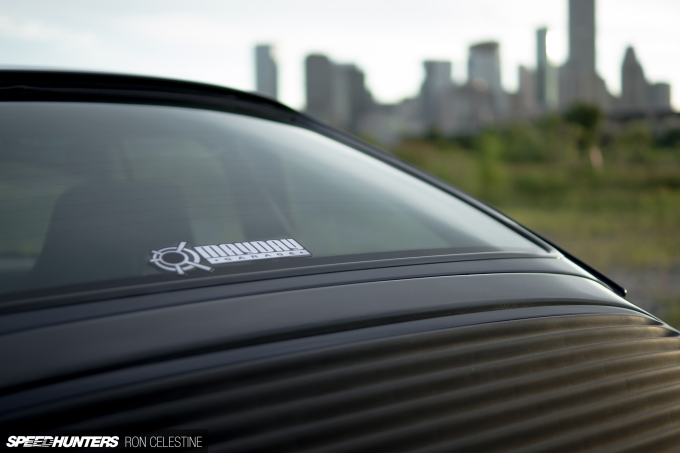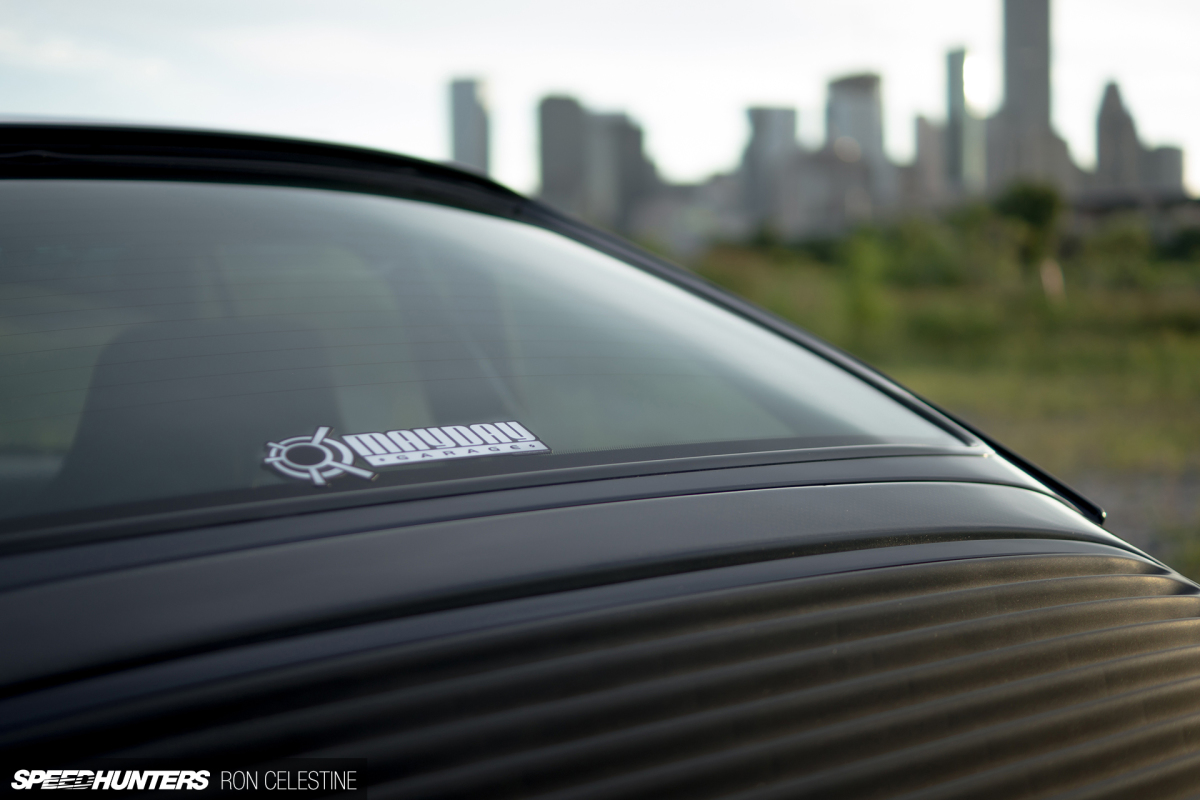 Reaching out to the guys at Mayday Garage, they informed me that Princeton Wong would be more than willing to help me out with his 1996 twin-turbo Porsche 993.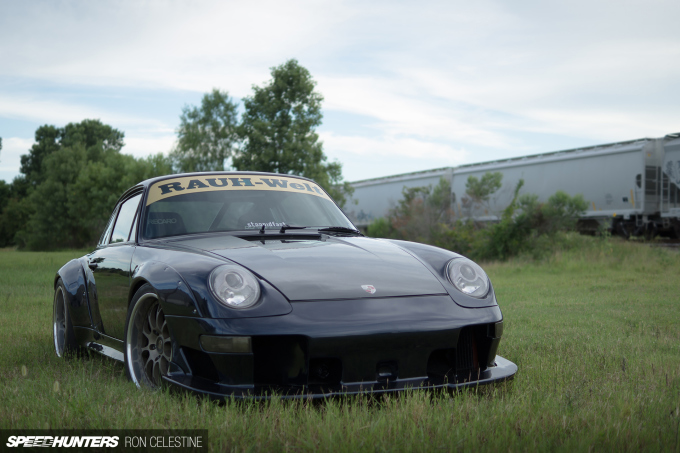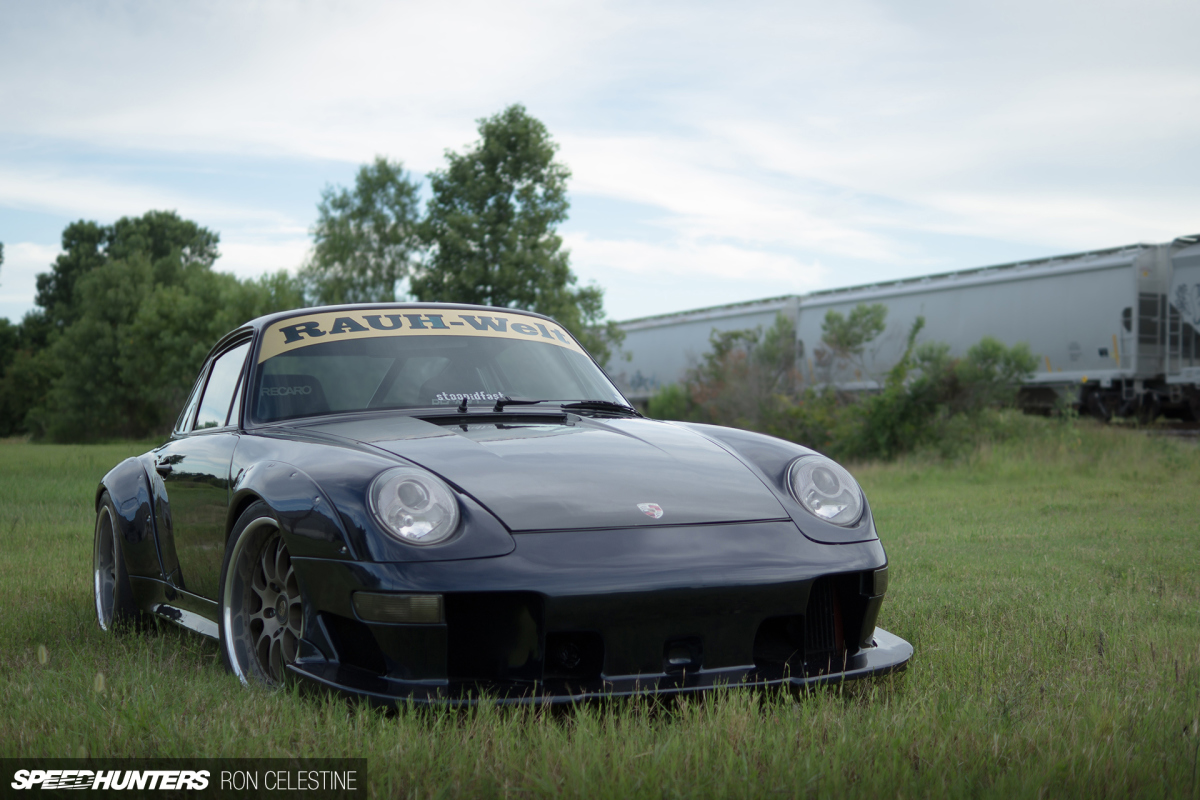 Before continuing on with this feature, we must clear something up: this is not an actual RAUH-Welt Begriff Porsche created by Nakai-san. However, back in 2011 when Nakai-san was in the process of transforming Danny's 993 Catalina, he spotted Princeton's 993 and instantly loved the work he had done to it.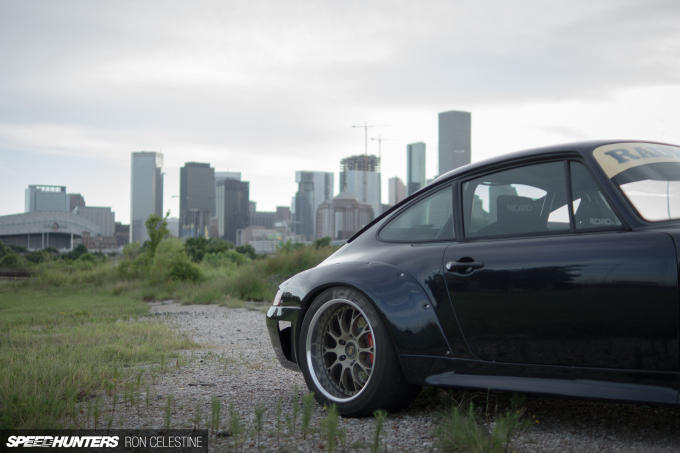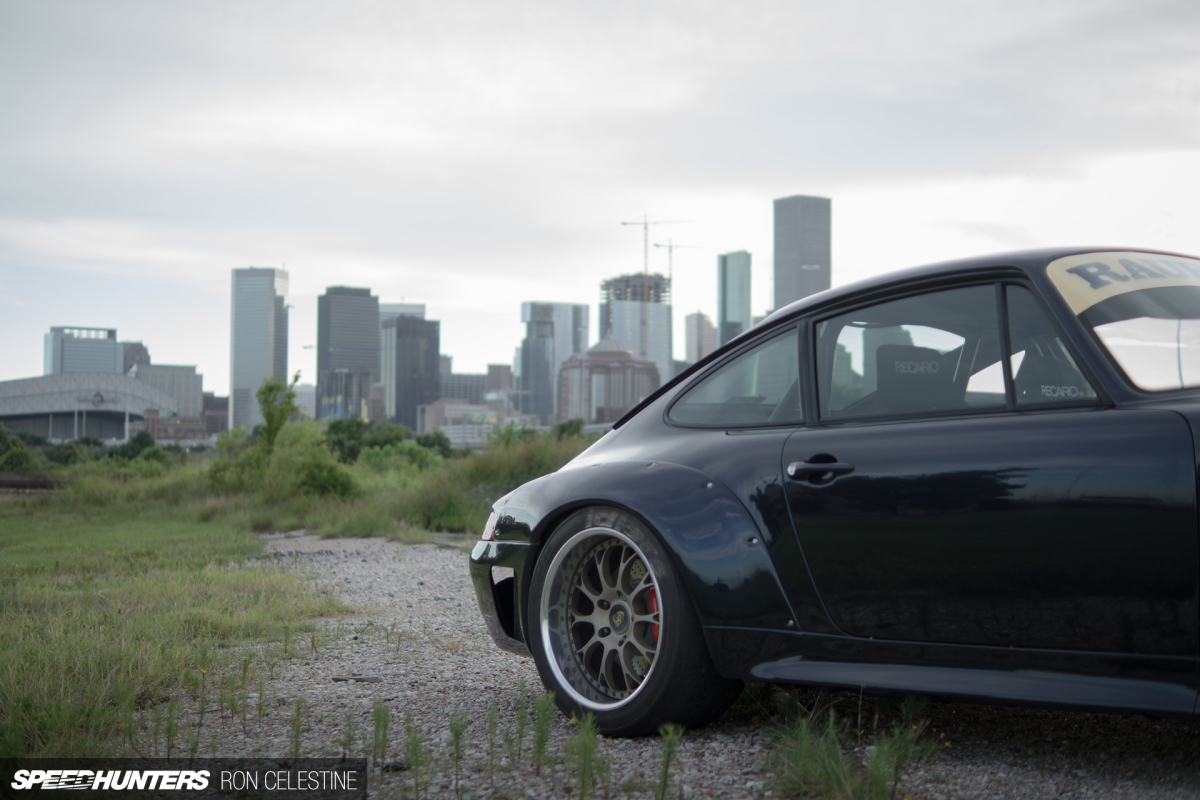 Nakai-san then proceeded to ask Princeton if would be okay if he placed the famous banner on his windshield, and in doing so inducted him into the RWB family. That is some high praise!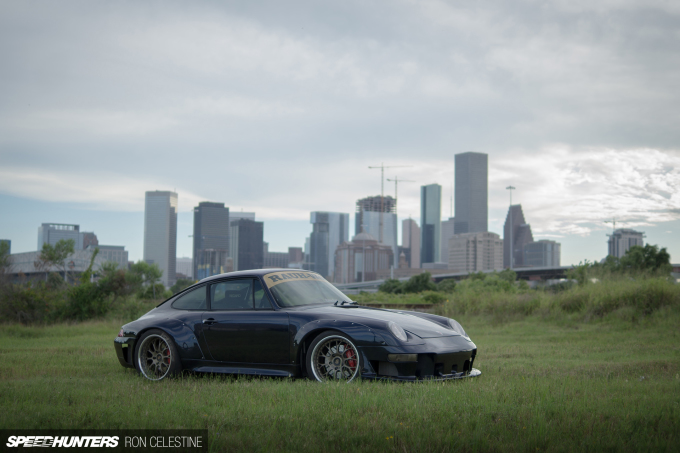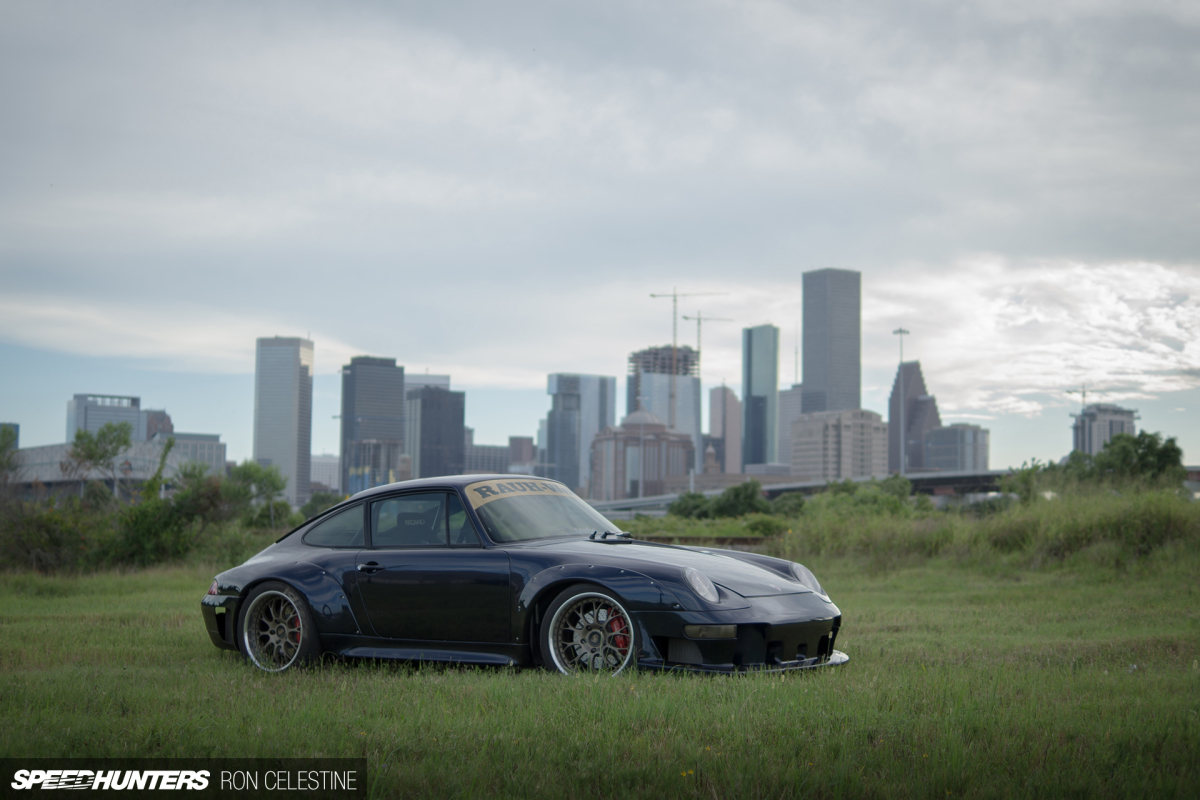 Ever since childhood Princeton had a love for 911s, and one day knew he'd have one in his garage. As he grew older, he fell in love with the body lines of the 993, and during the last few years of college he decided to make his childhood dream a reality.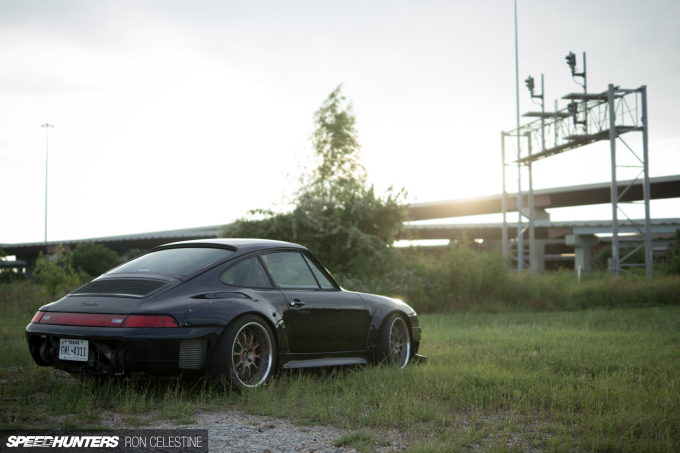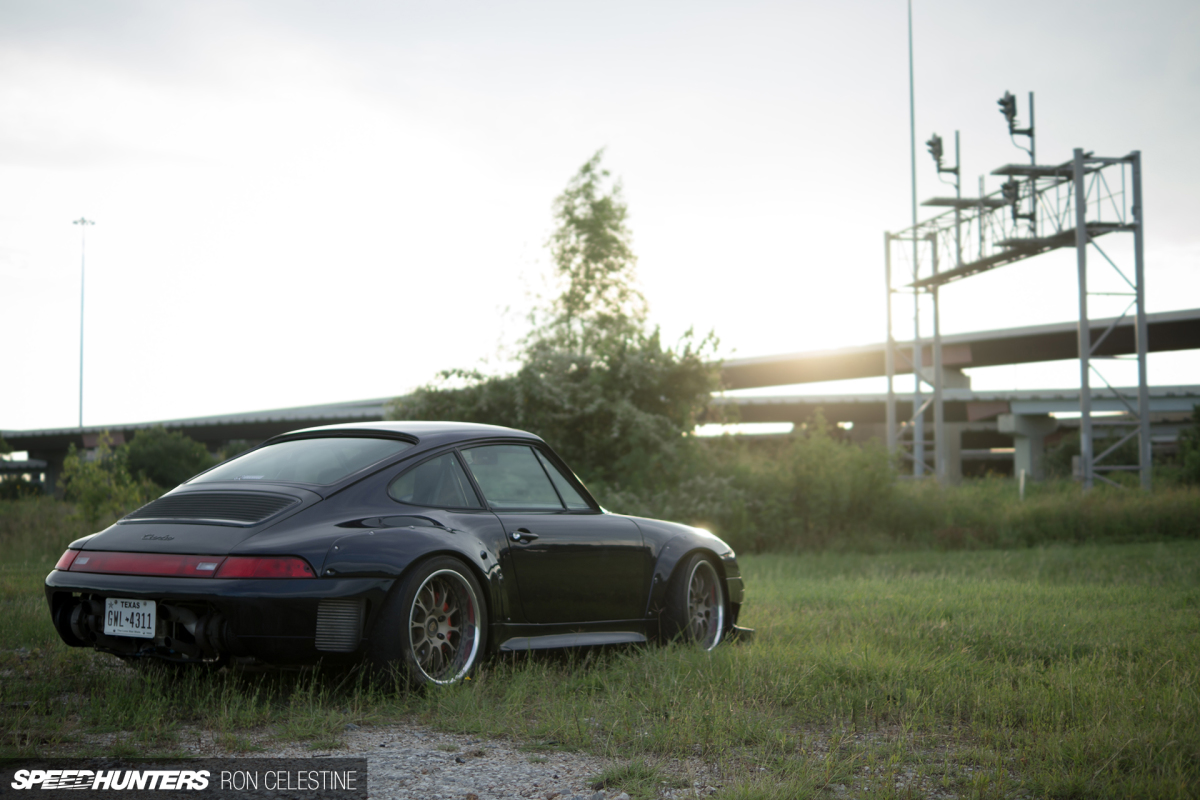 Going to school and studying to become a mechanical engineer, Princeton was looking for something he could work on during the weekends. Not only would he be able to test the theories he learned in school on the car, but modifying it would ultimately improve his fabrication and tuning skills, which at the point the 993 was purchased were nonexistent.
The Vision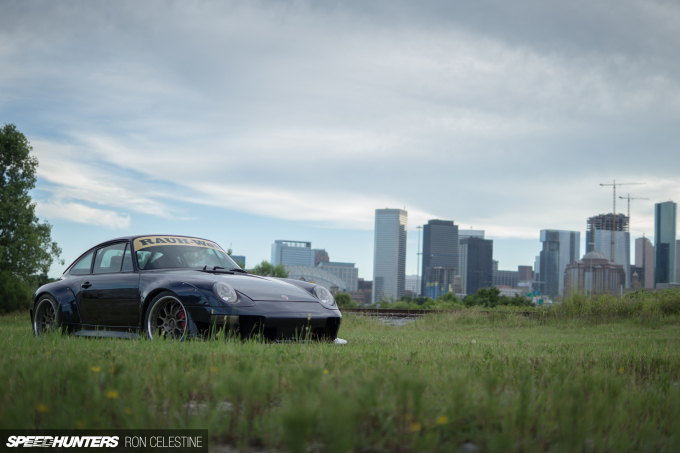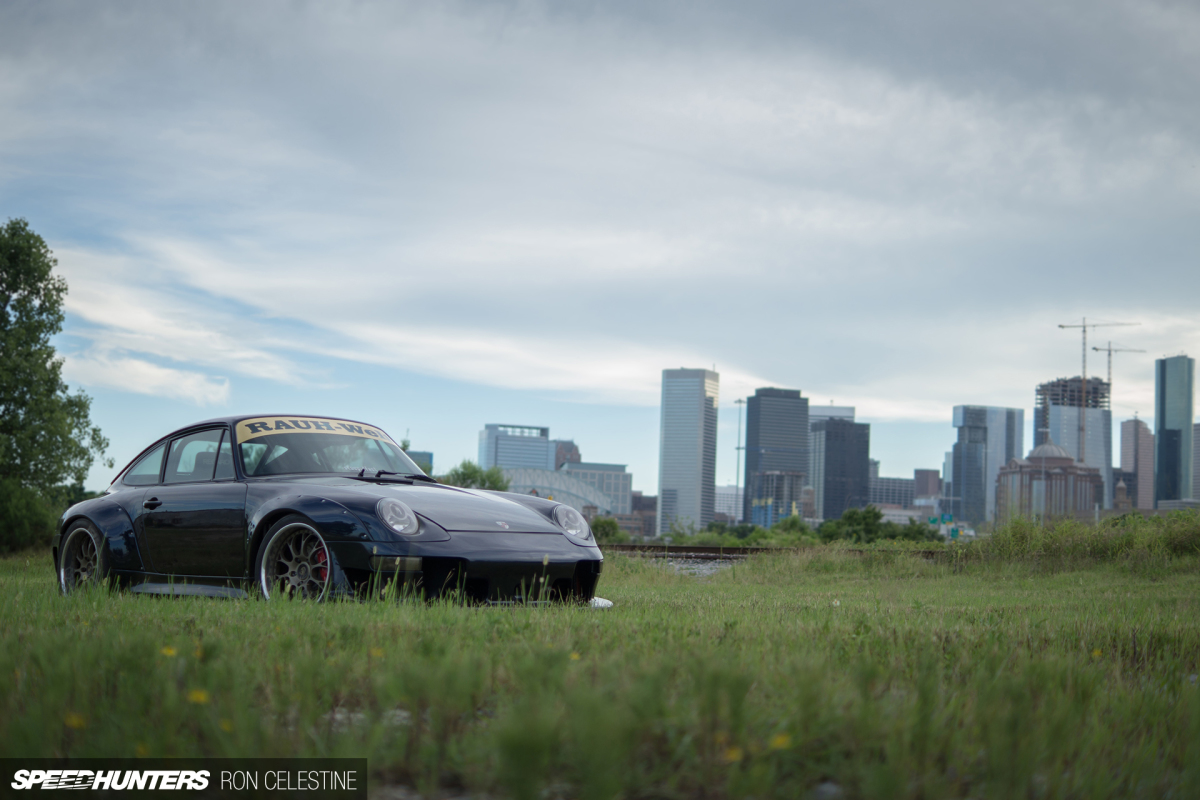 Inspired by Kremer's 935s and the Porsche Motorsport GT2 Evo 2, Princeton decided he wanted to create something that would fuel him with the sensation that only a raw race car could. At the same time though, it would need to be refined enough to drive on the city streets.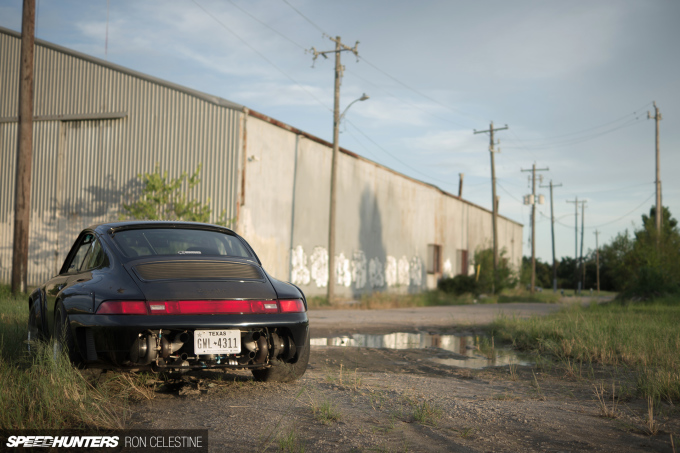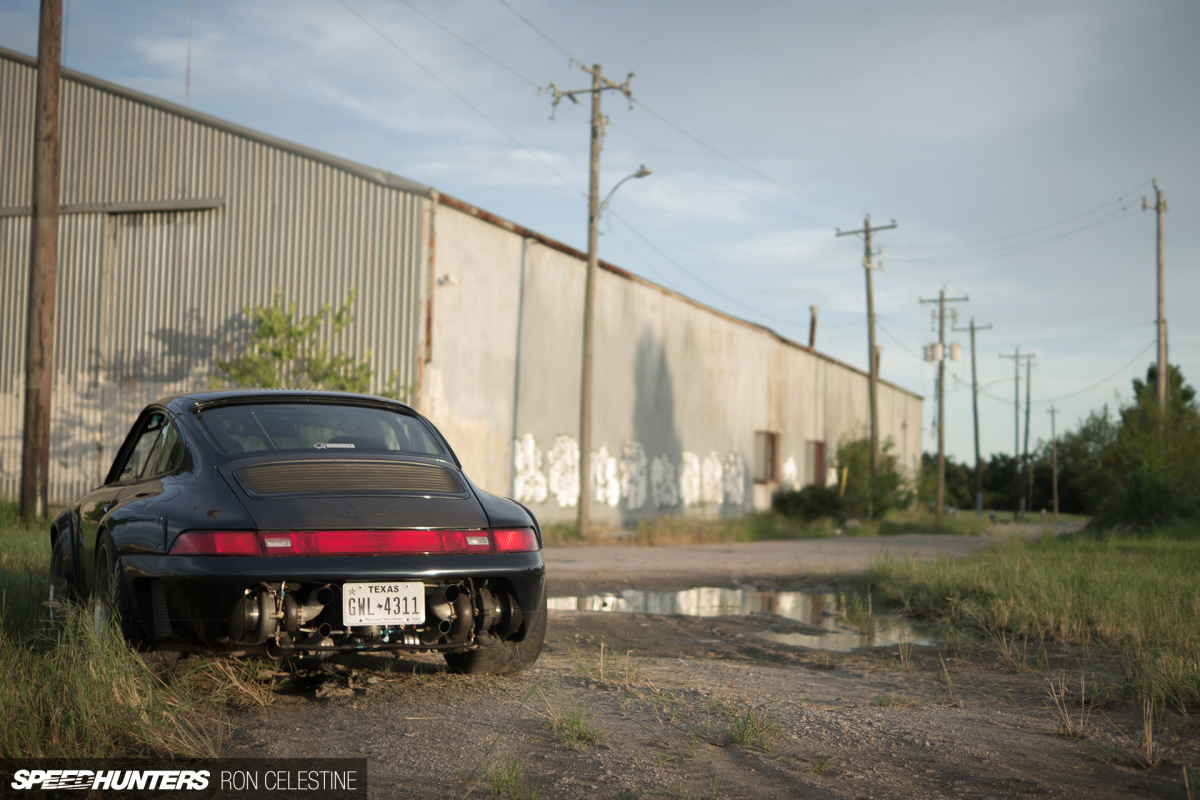 Princeton didn't want to alter the classic lines of the 993, but when the infamous Porsche lift-off oversteer got the best of him during a spirited drive through Austin's hill country, he knew the body would never be pristine again. This was the green light for Princeton to go all-out with his build.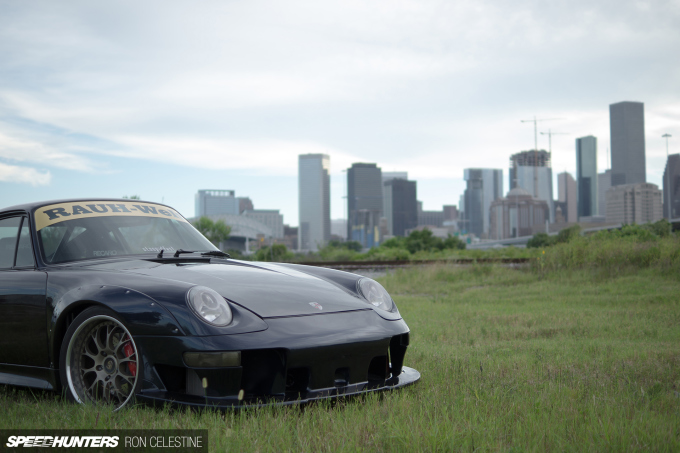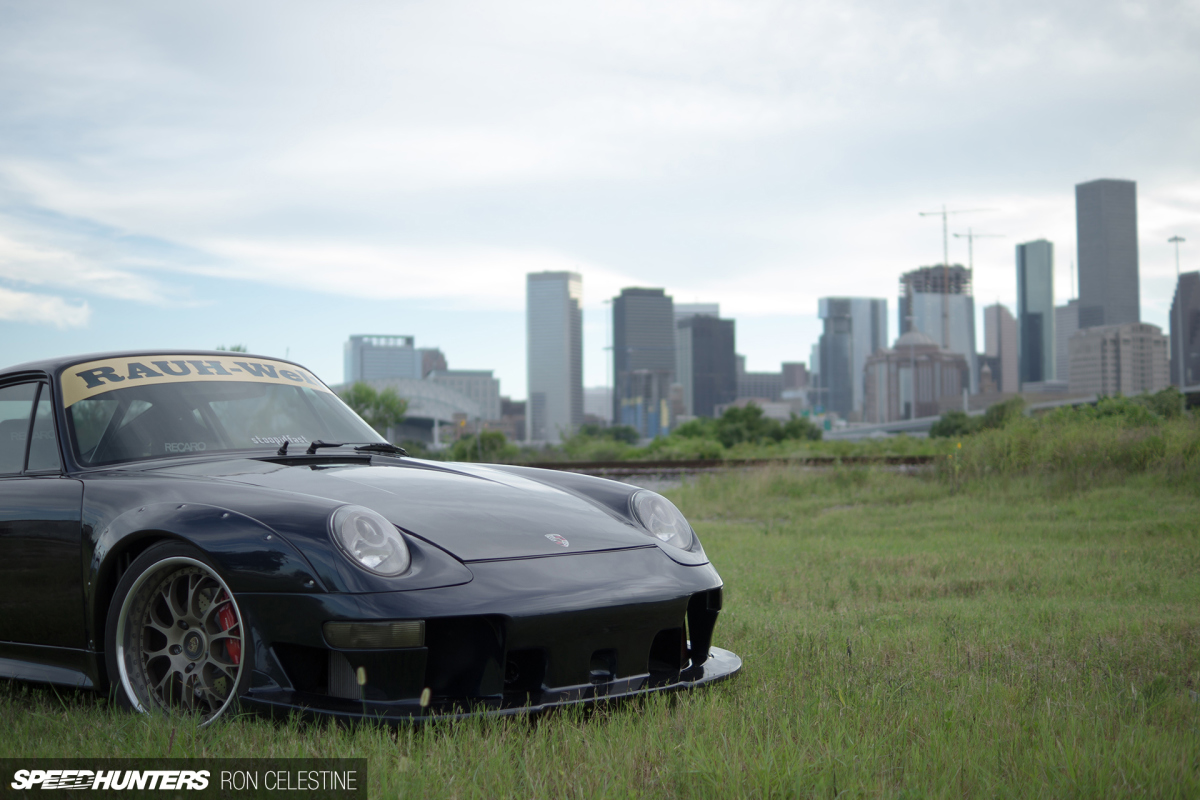 That's when the GT2 Evo 2 front bumper and splitter were added, followed by Clubsport rocker panels and wide-body fenders front and rear.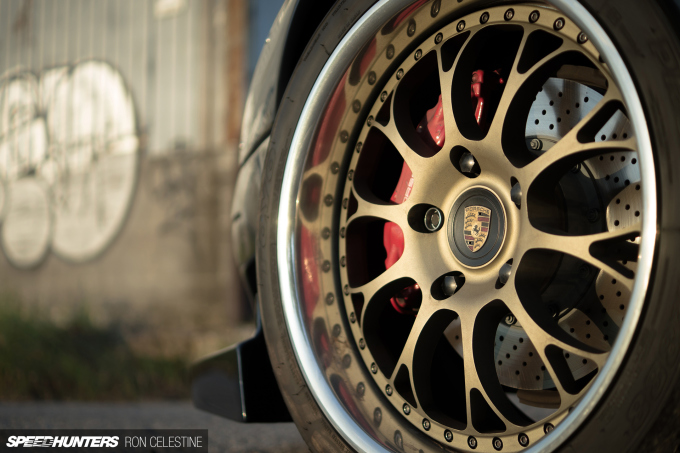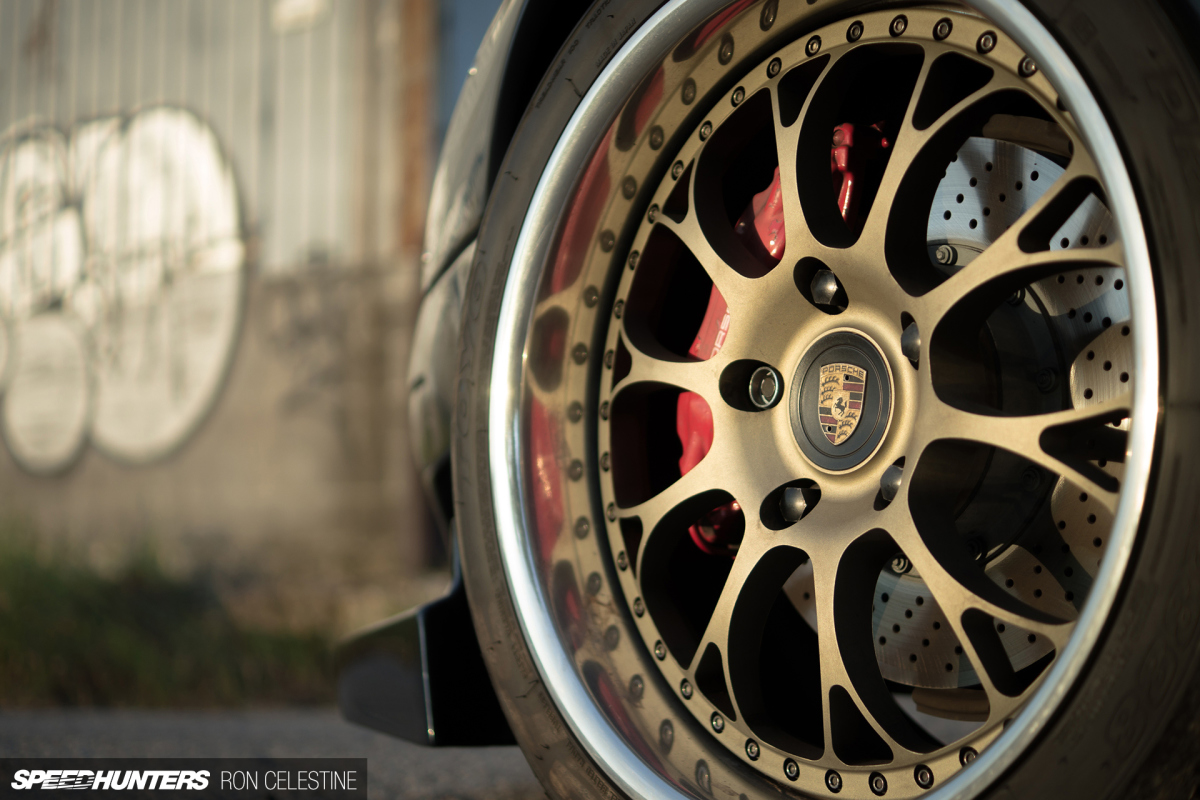 Sitting on Bilstein Porsche RSR coilvers and Eibach race springs, the custom 3-piece 18-inch Kinesis K28R wheels help complete the exterior visual look that Princeton was looking for. They also do an excellent job of showing off the rather large Porsche 993 Turbo rotors and calipers.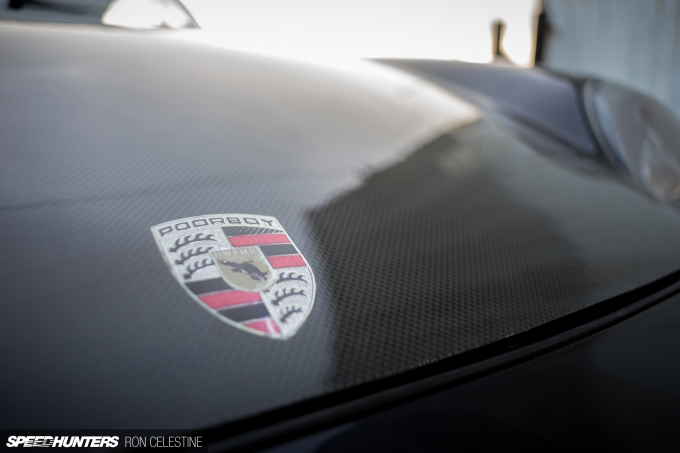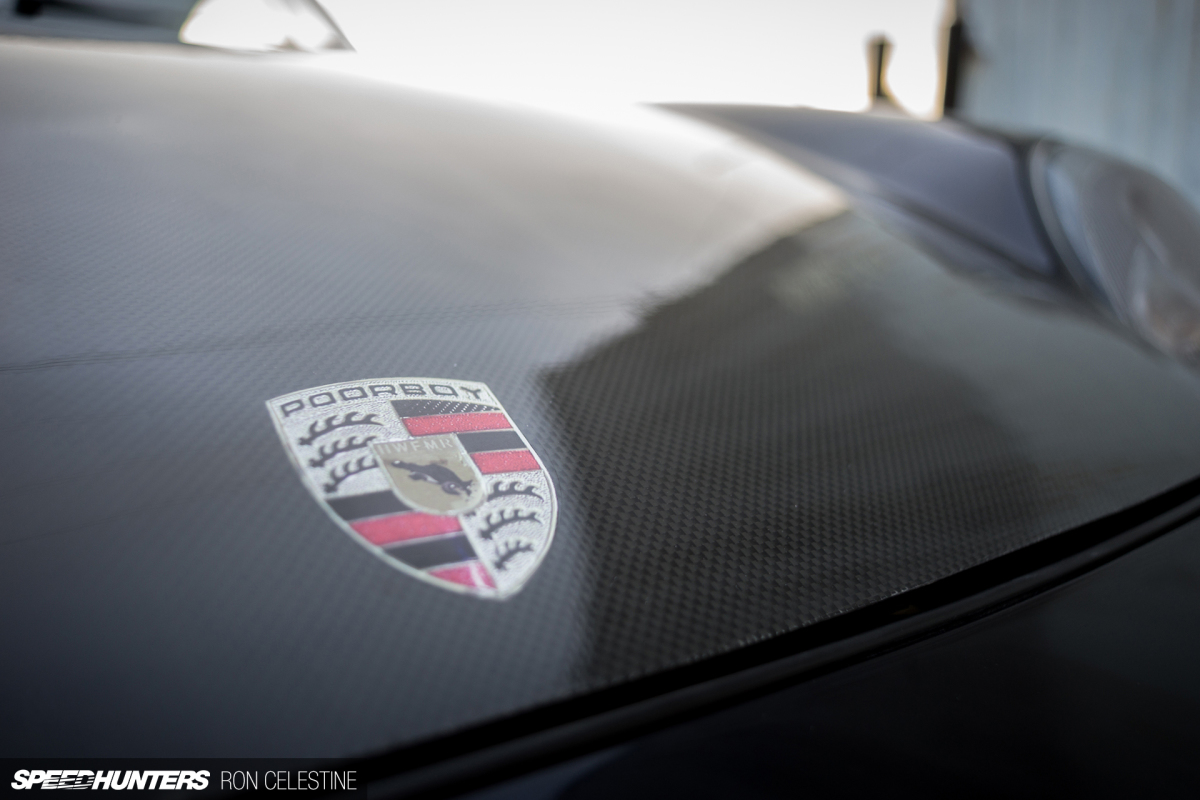 Next on the agenda was putting the 993 on a diet. The original hood has been replaced with a GT-Racing carbon fiber item, and the decklid is made from the same composite material.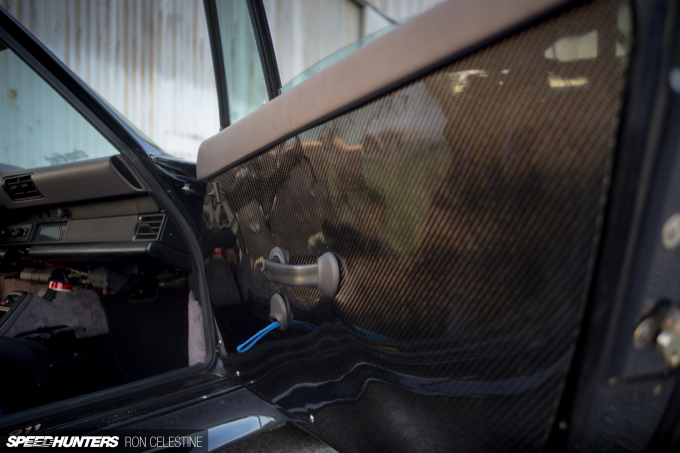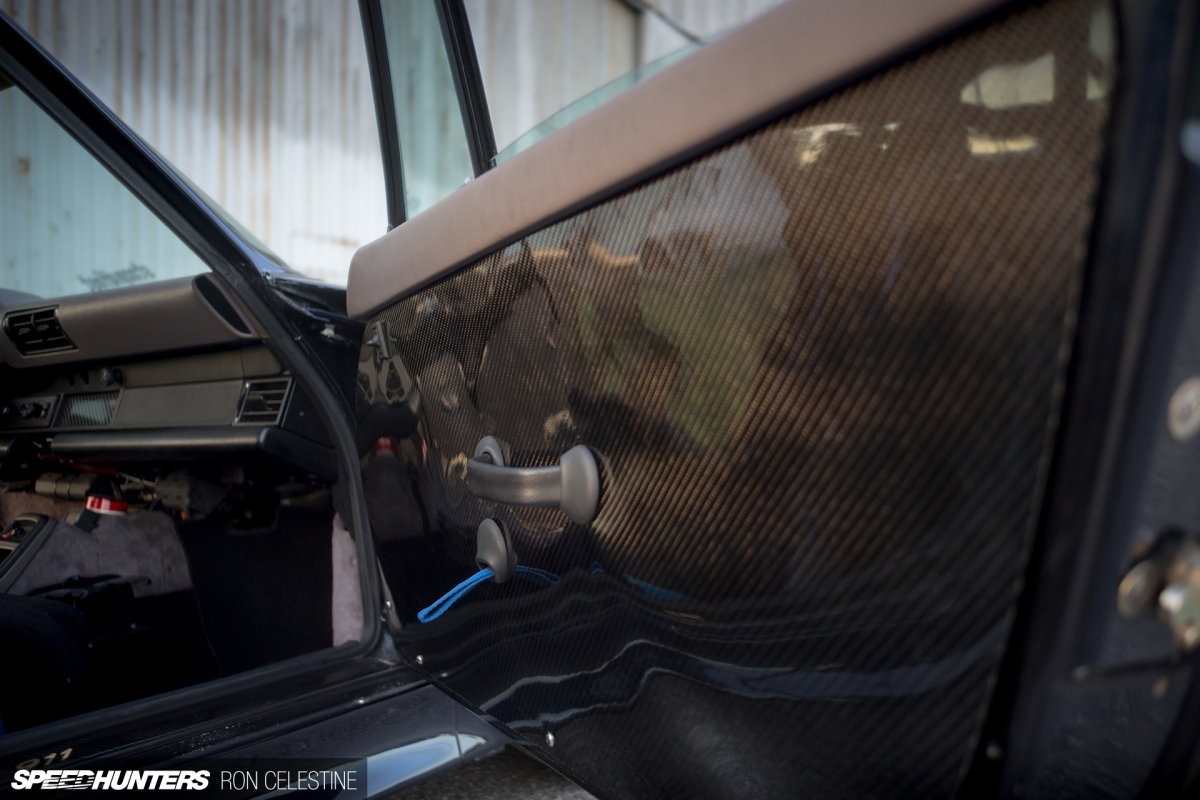 The inner door cards were also replaced with carbon fiber equivalents.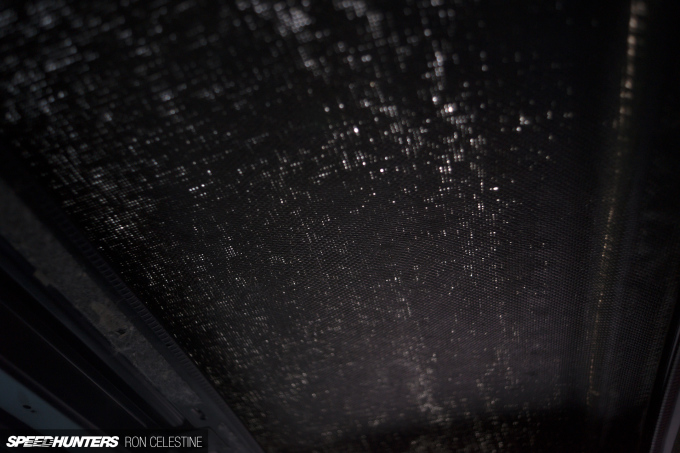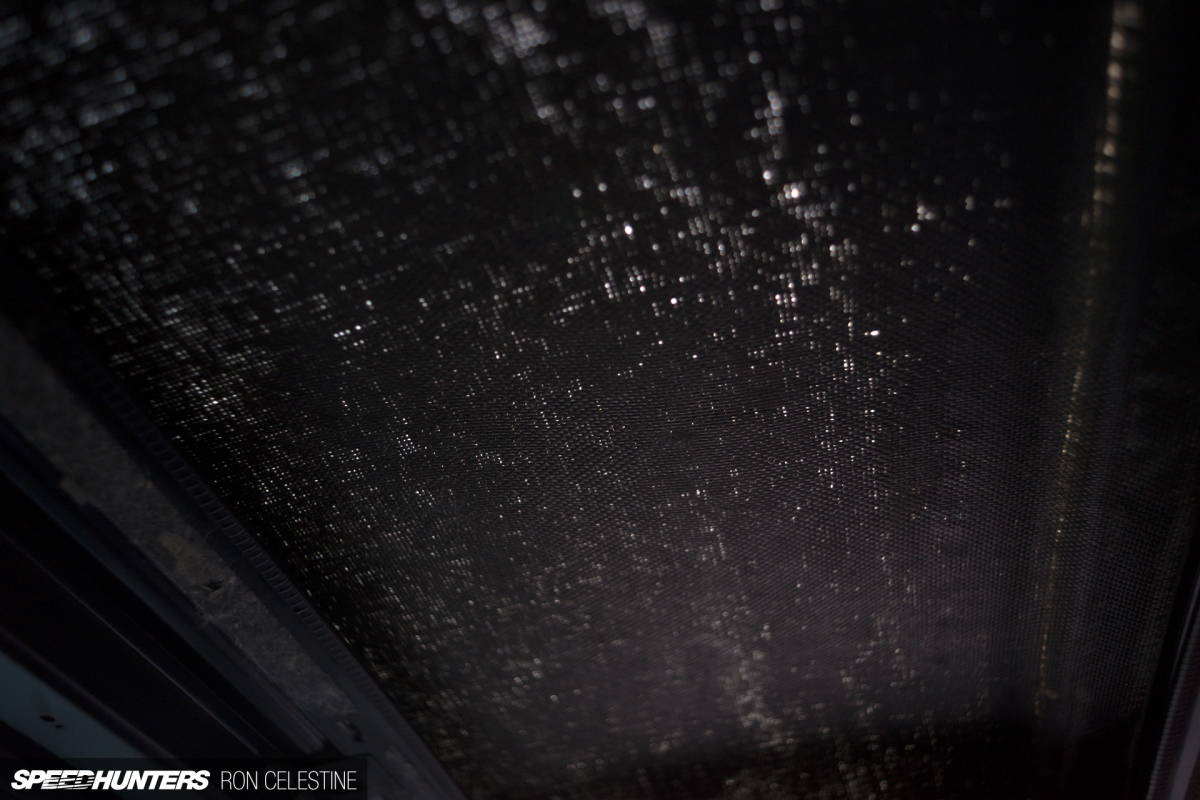 Princeton even removed the sunroof and plugged it with a carbon fiber replacement panel.
Twin Turbo Boost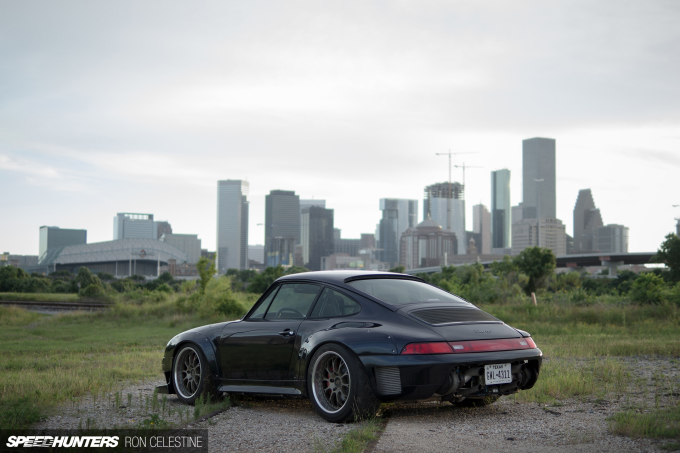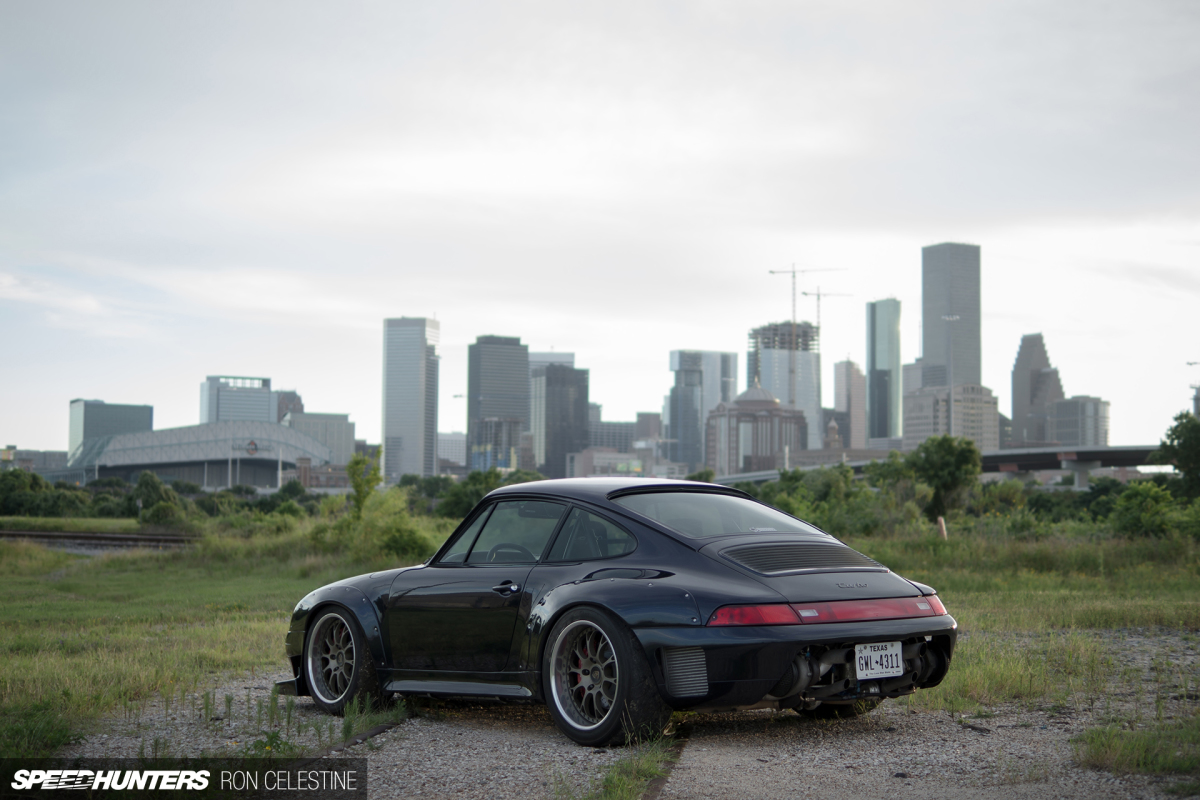 Texas is a place where everything has to be bigger, badder, or more powerful. Princeton's 993 is no exception to this. During lectures, Princeton would sit back and sketch out his very own twin turbo system.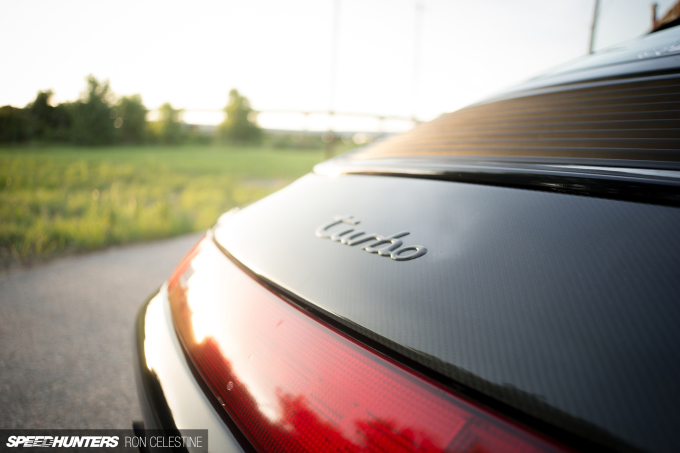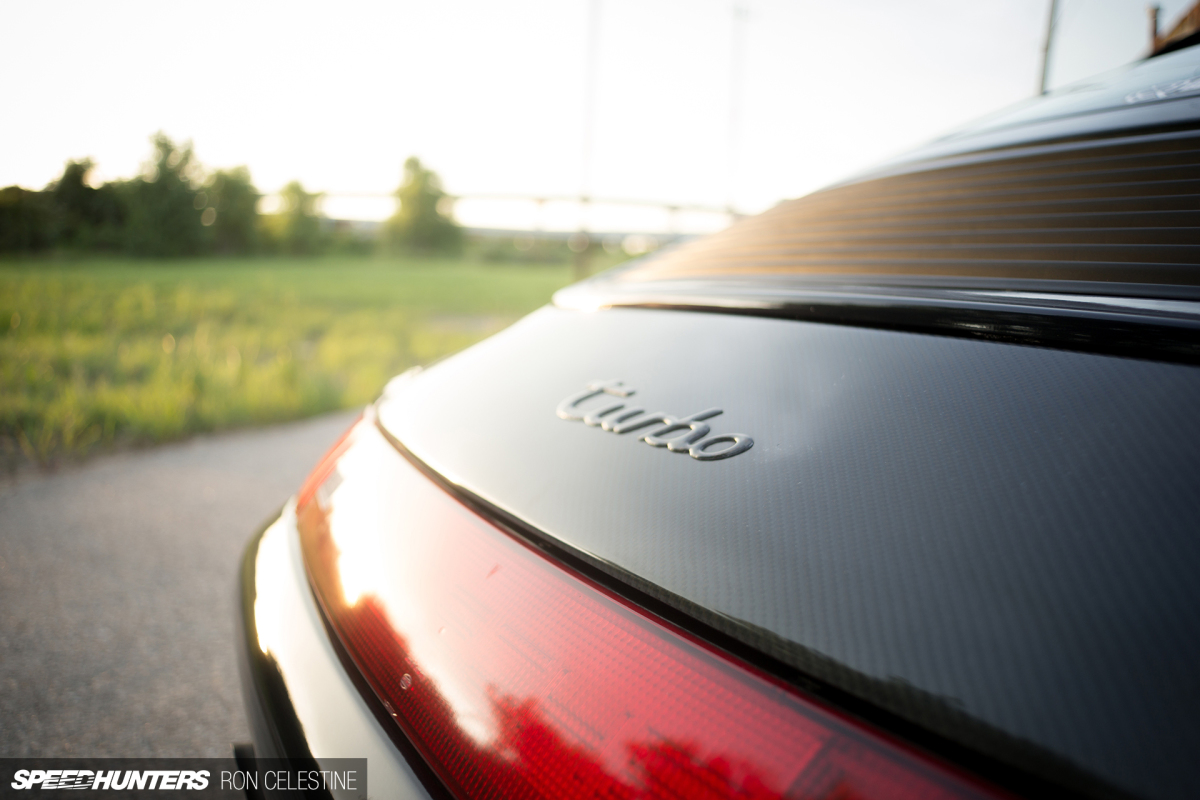 He knew he could go the easy route and buy the standard equipment, but what fun would that be to an engineer? Learning everything it takes to fabricate his own system, all while maintaining the standard decklid profile was the utmost priority. Thus, with the help of good friends at Autologic, the twin turbo system fabrication began.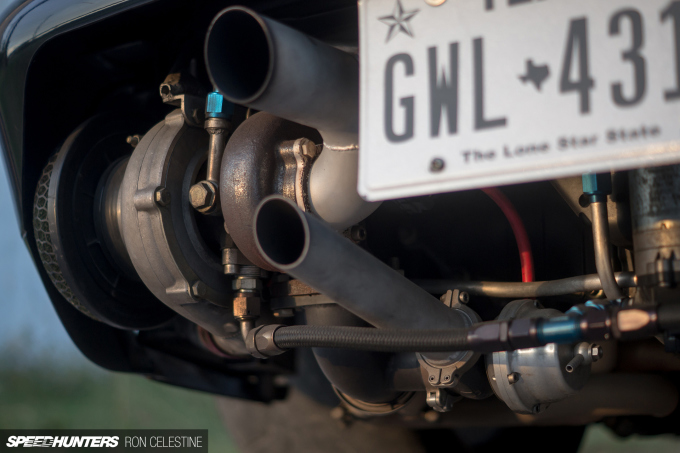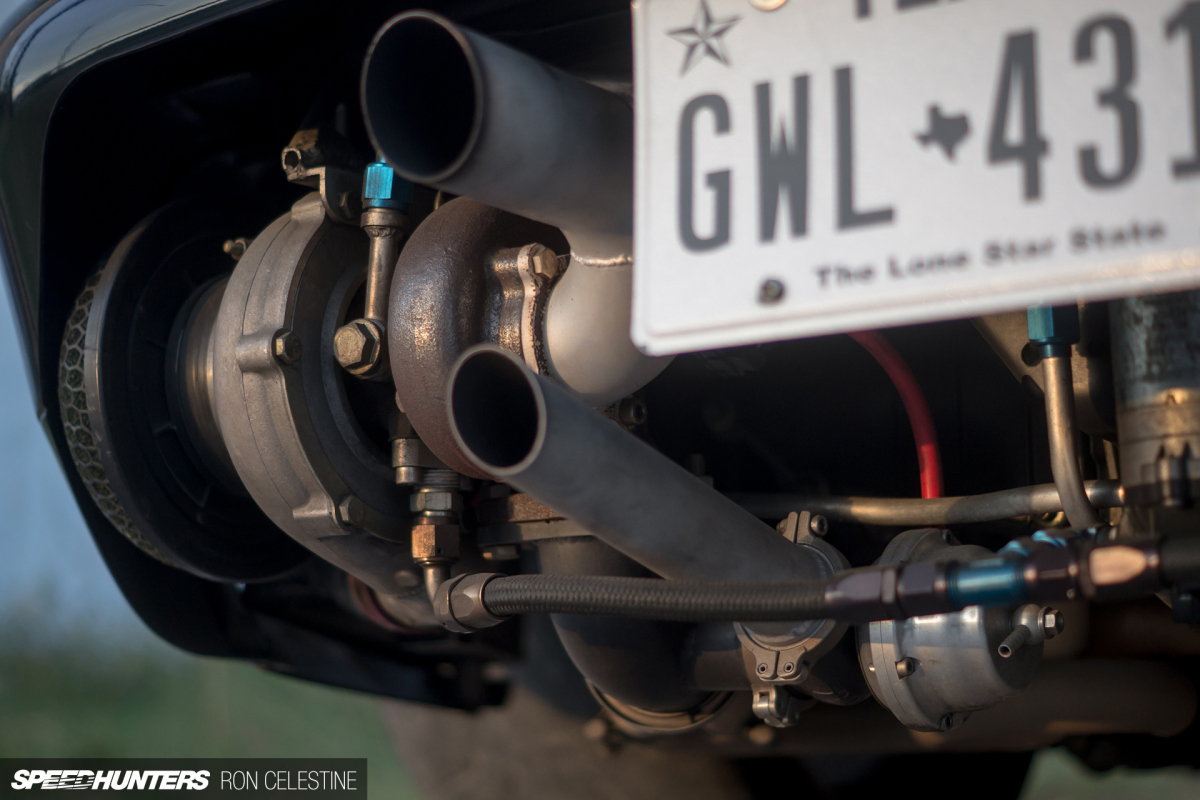 Twin Garrett GT30R ball-bearing turbos fitted the brief perfectly for Princeton.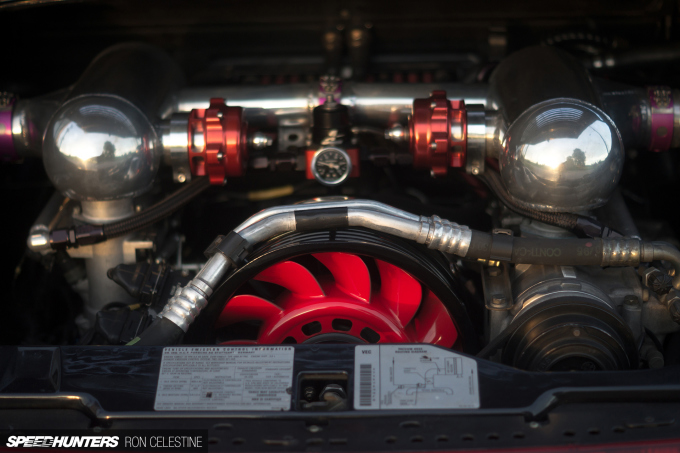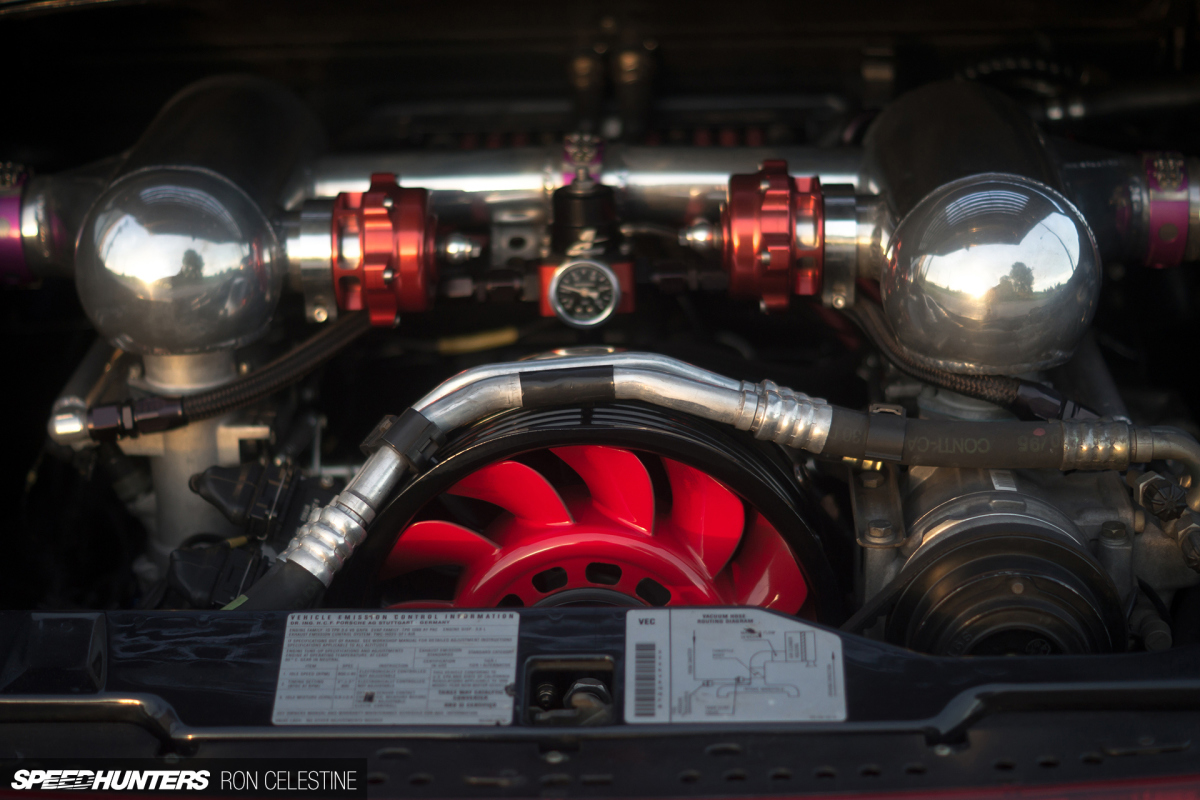 The original plan was to go with a large single throttle body feeding into one large plenum, but instead, Princeton altered the design to go with a dual plenum system above the two banks of the six individual throttle bodies.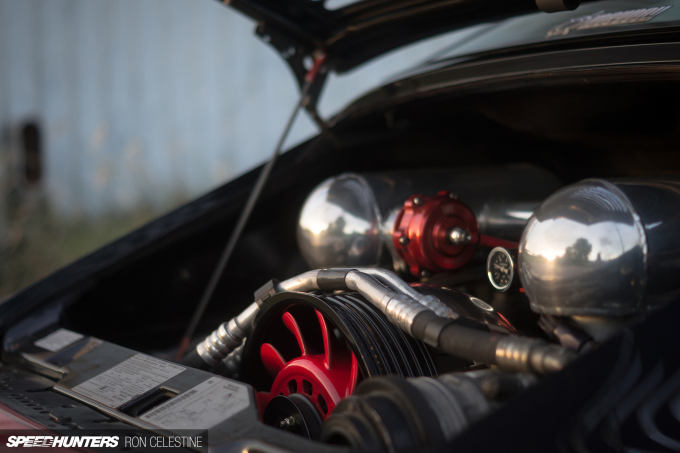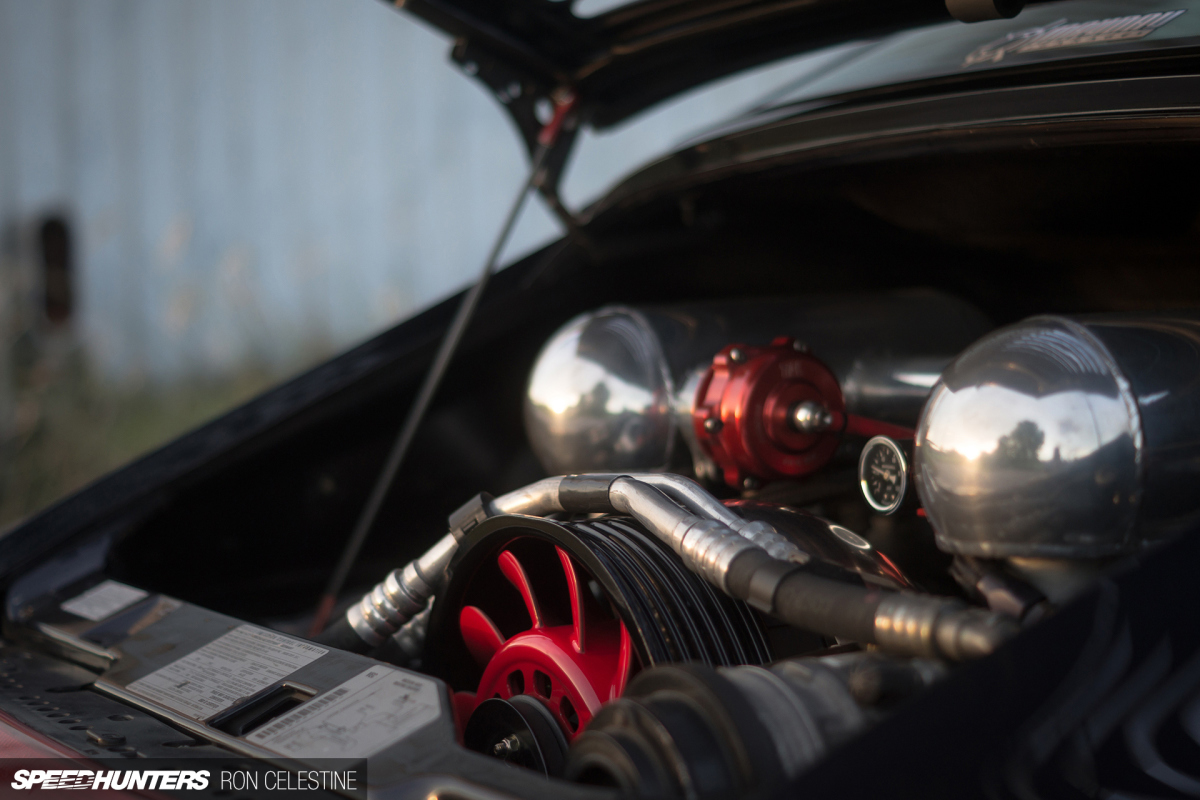 Inspired by motorsports, Princeton decided to go with a Tilton twin-disc carbon clutch for the low inertia and lightweight characteristics.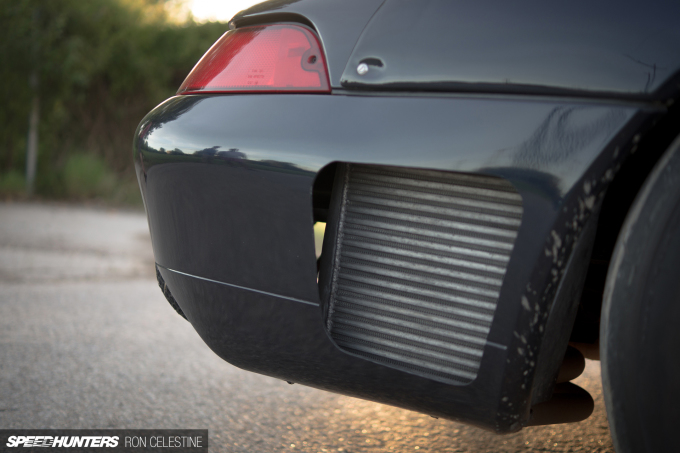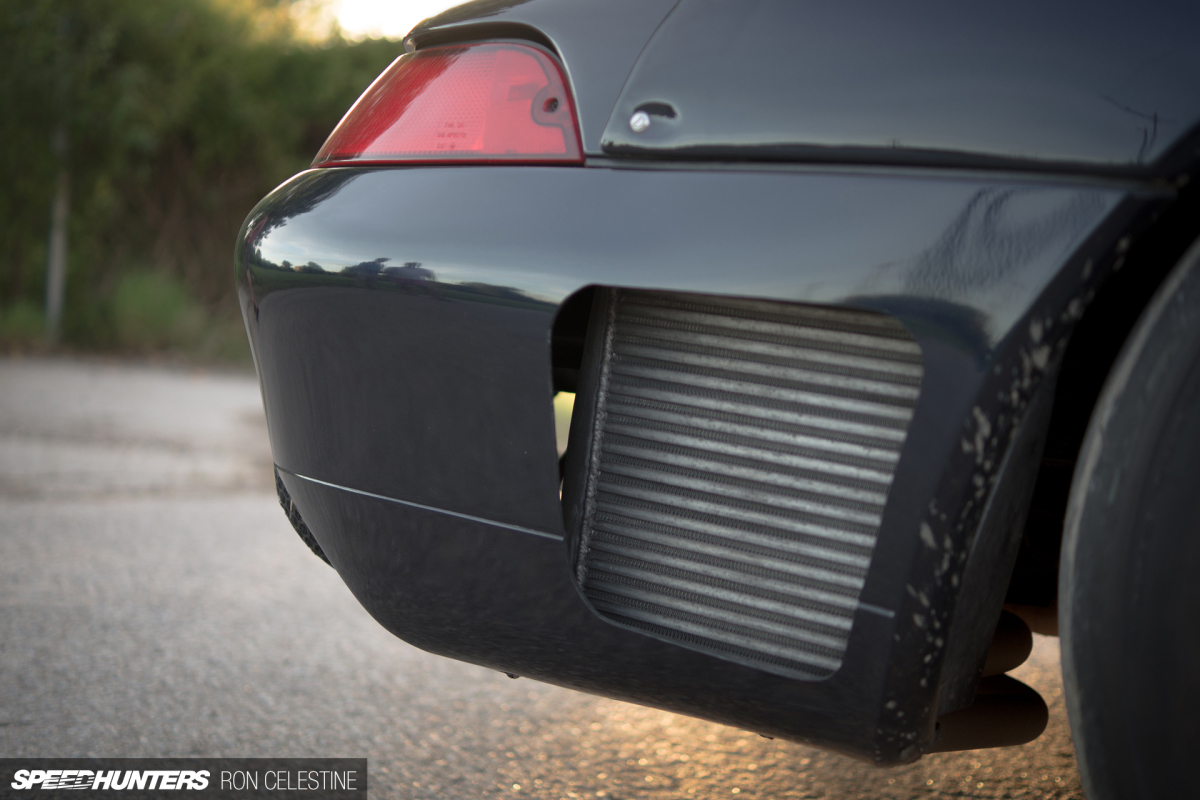 Side-mounted intercoolers work best for the spatial confinement of the engine bay.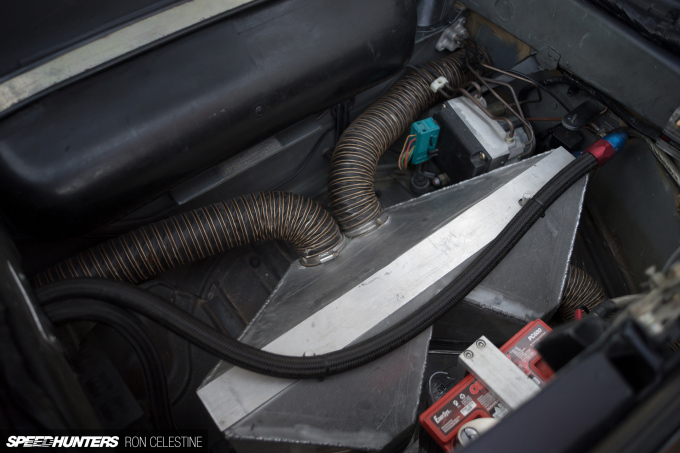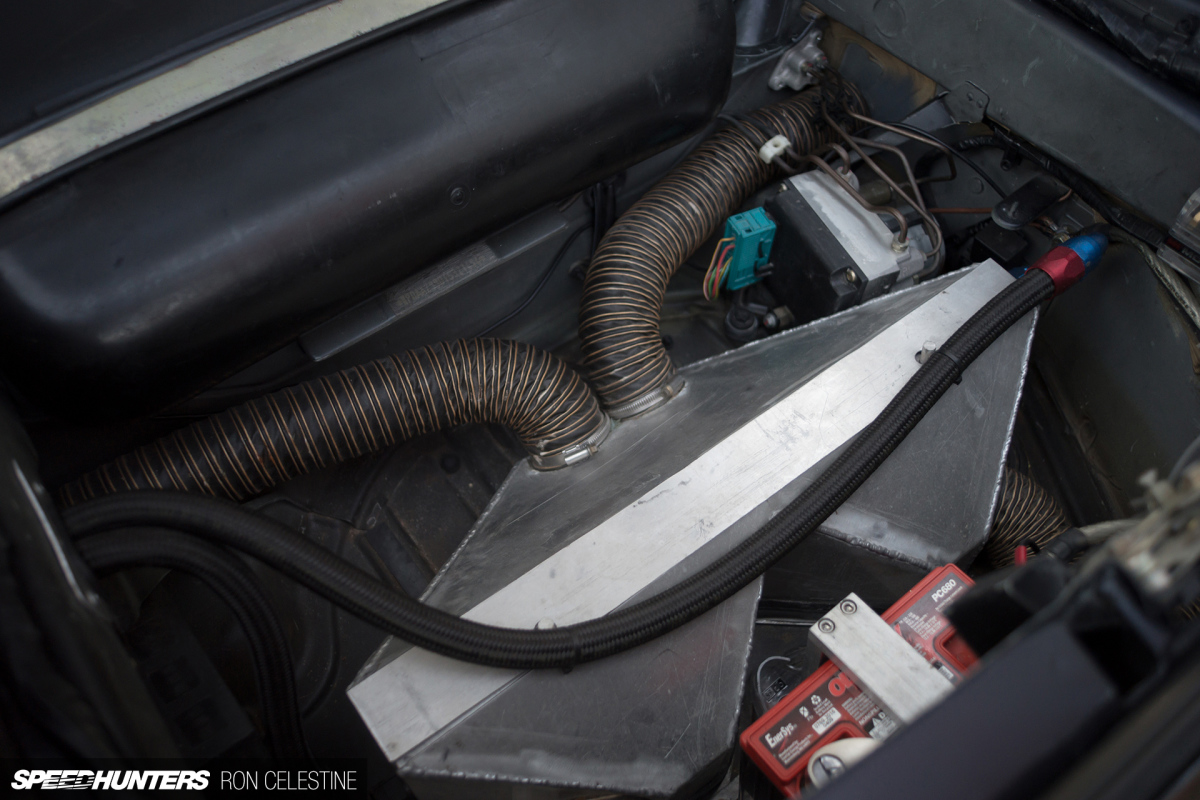 Overheating is a major concern when force feeding any car, so to help solve this problem Princeton fabricated this custom oil cooler, then fitted it up front for optimal effect. Inside the aluminium plenum lies the Setrab oil cooler. As an added bonus, the outgoing air then feeds the brake cooling ducts.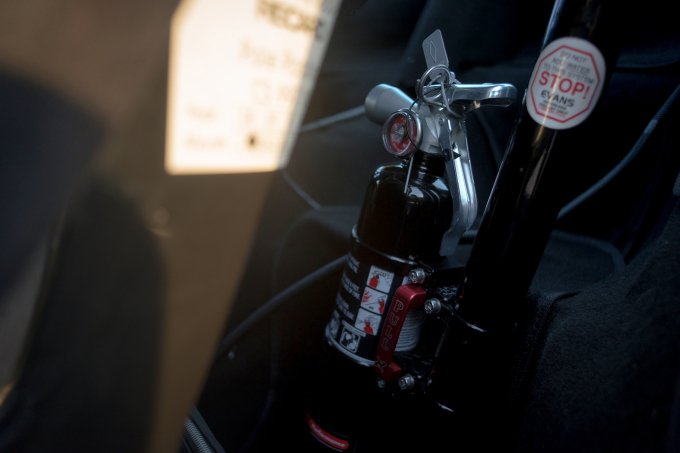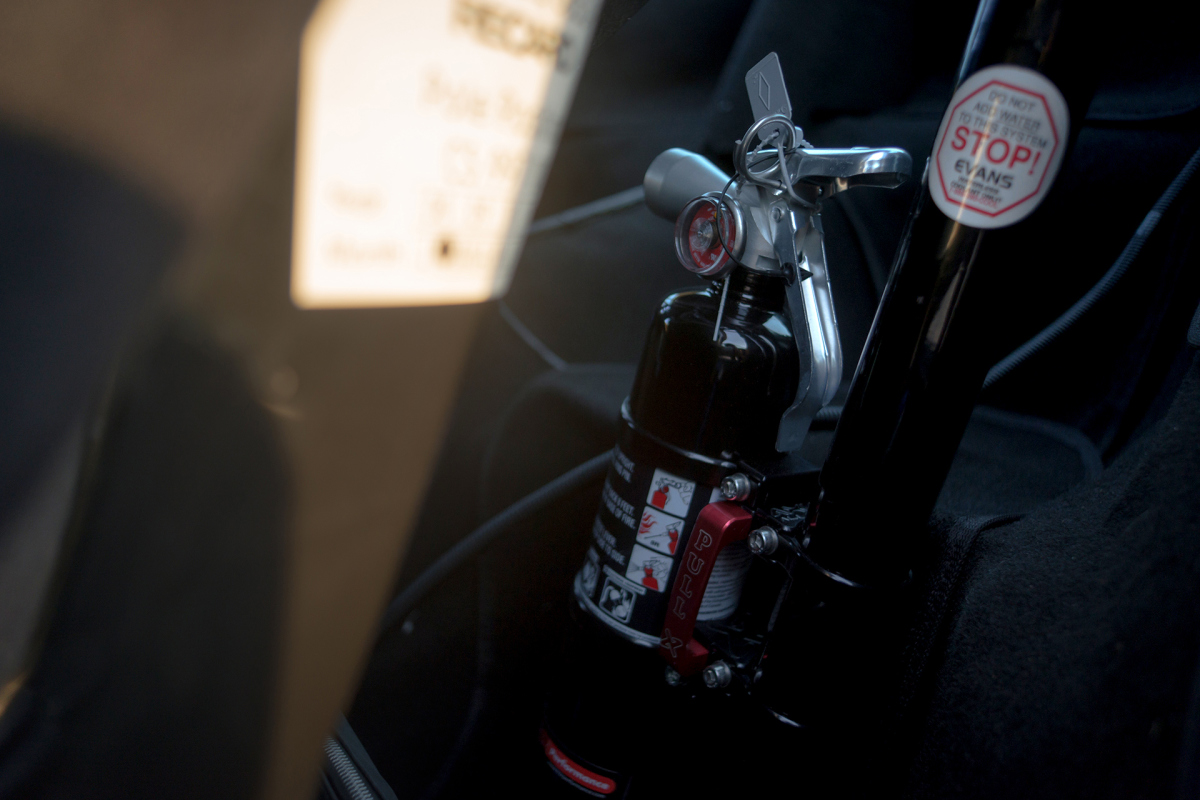 A custom-built water-cooling system dedicated only for the turbos also helps mitigate any remaining overheating concerns. The coolant tank and heat exchanger sit underneath the rear seats.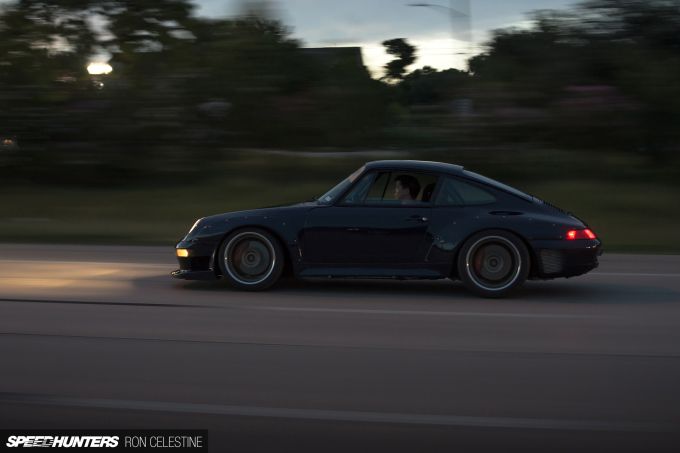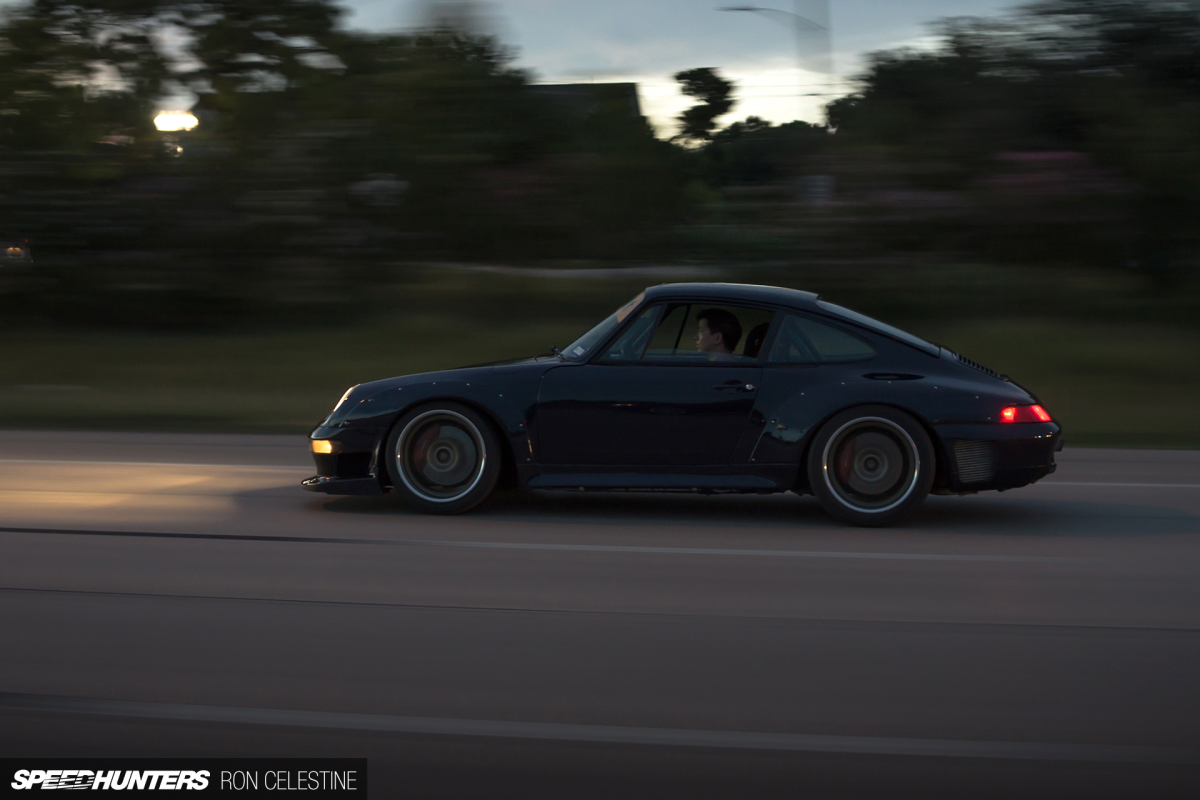 At a modest 10psi boost, Princeton's 993 puts down 475hp to the tires. Combined with the weight saving of 400lbs, this car one hell of a freeway killer.
Finishing Touches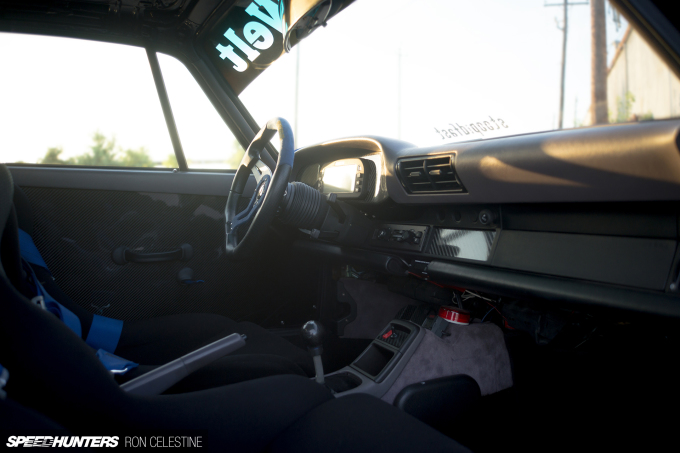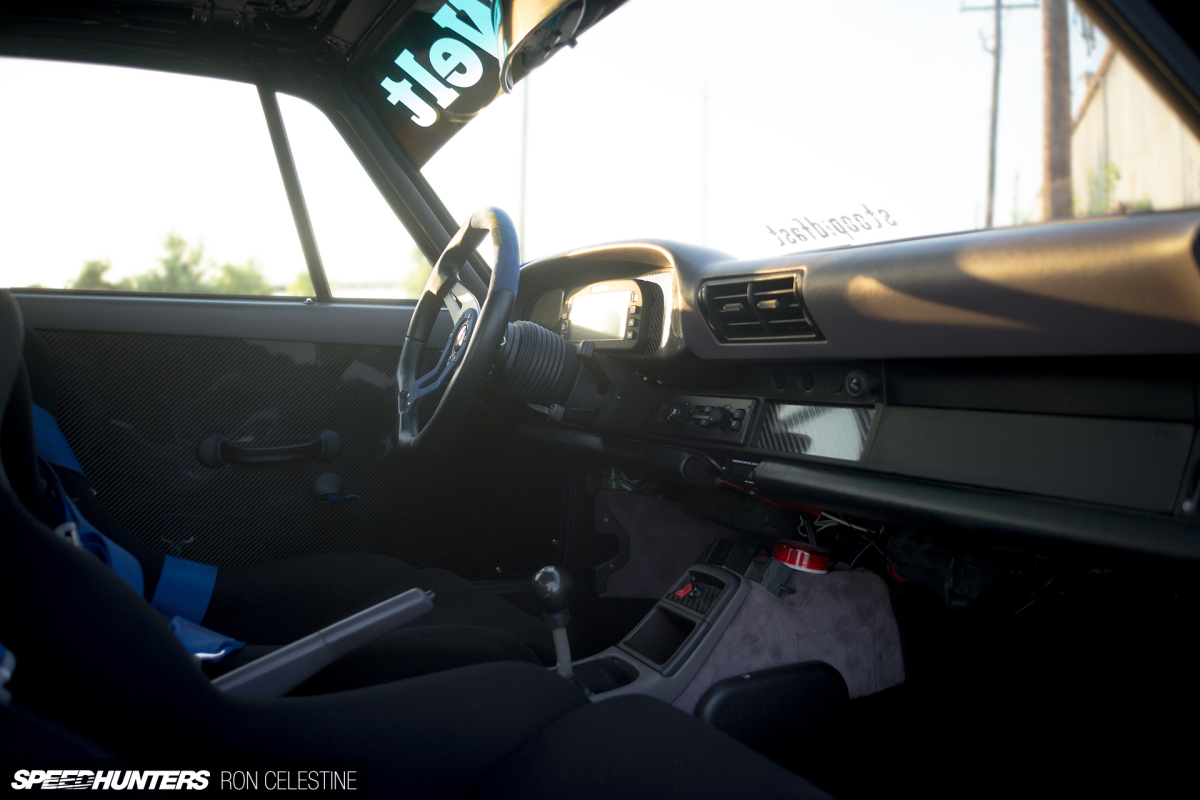 Although weight reduction was a priority to Princeton, he really didn't want to sacrifice all the creature comforts the factory car had to offer.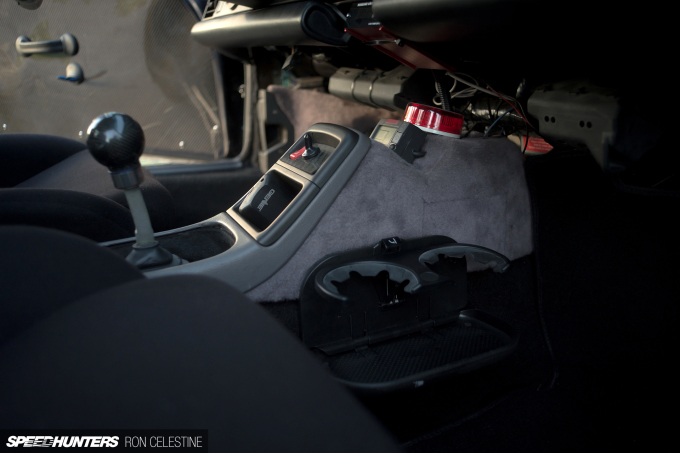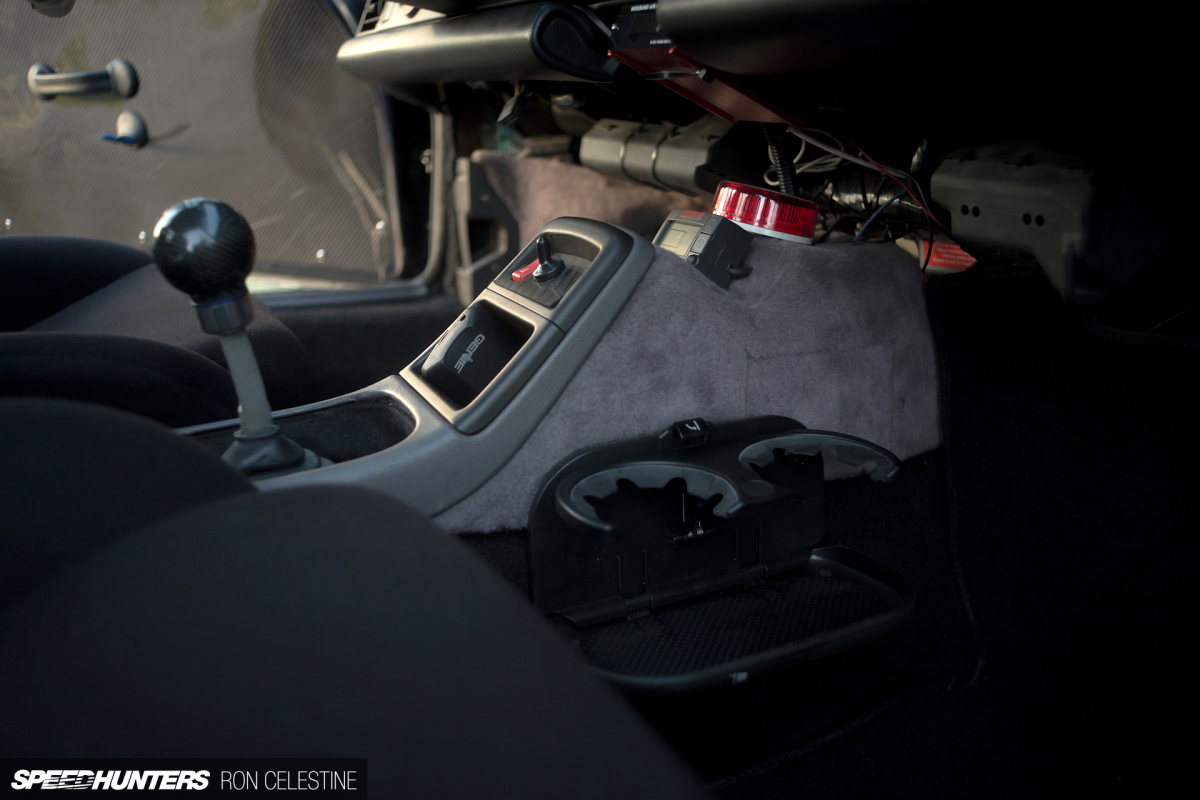 Yes, it even has custom cupholders! The red light directly above the cupholders alerts Princeton if the oil pressure drops below a predetermined level.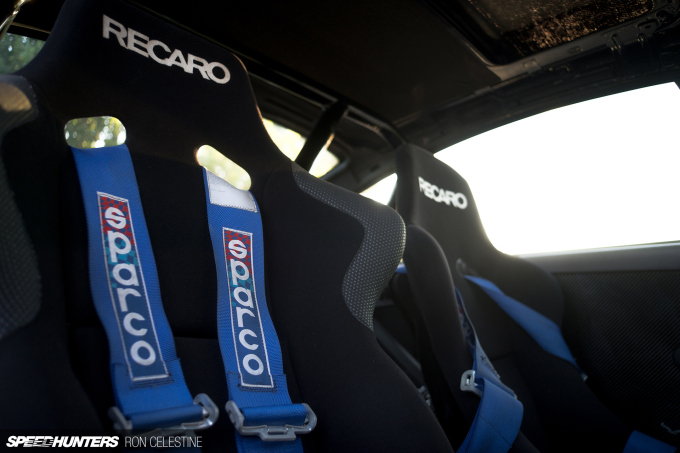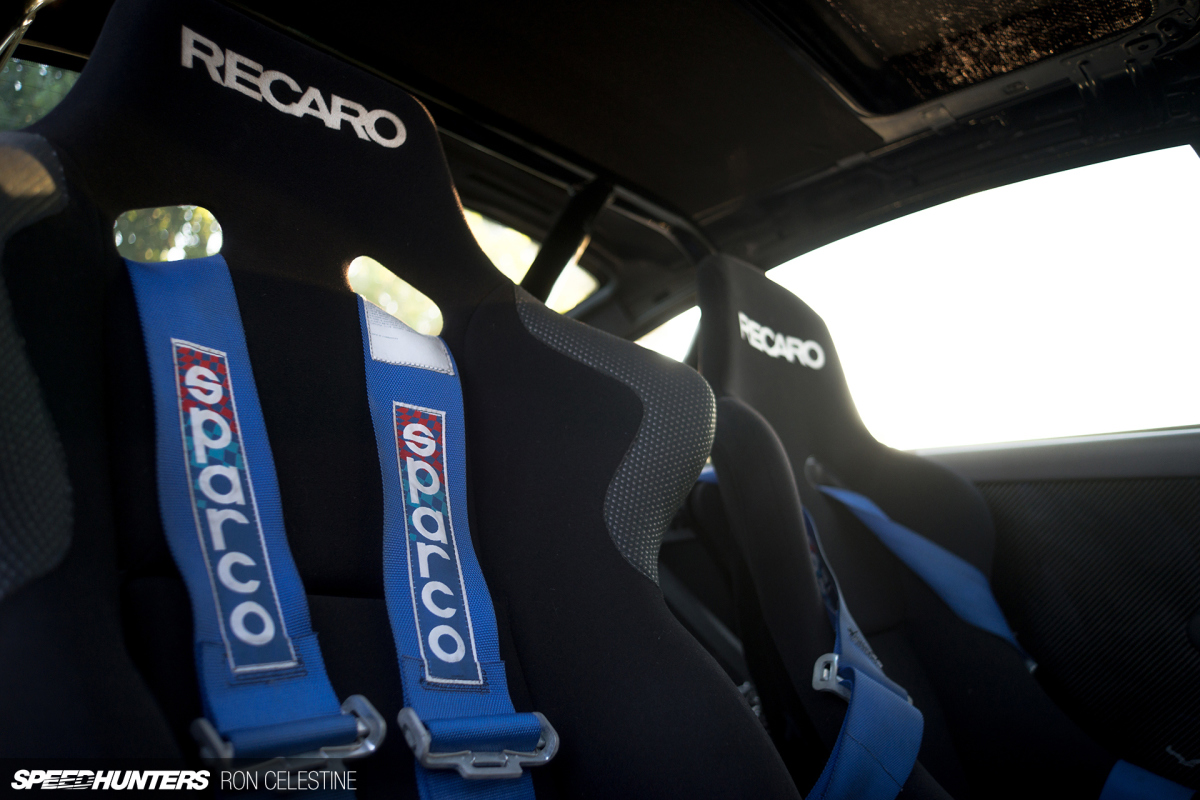 A Recaro Pole Position driver seat and Recaro SPG passenger seat, both flanked by Sparco 5-point competition cam-lock harnesses, keep Princeton and his terrified passenger firmly in place.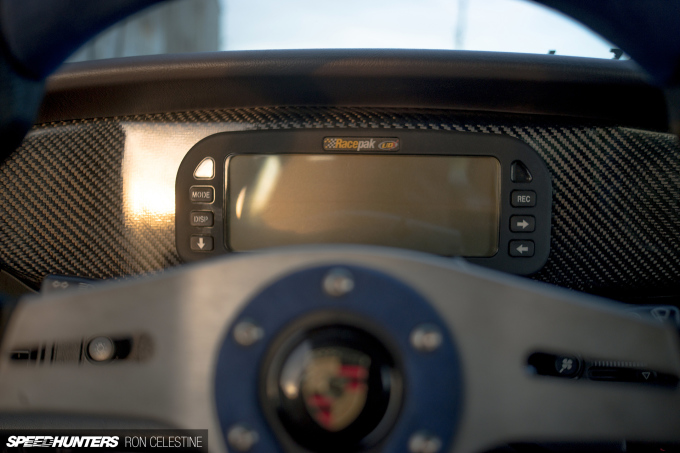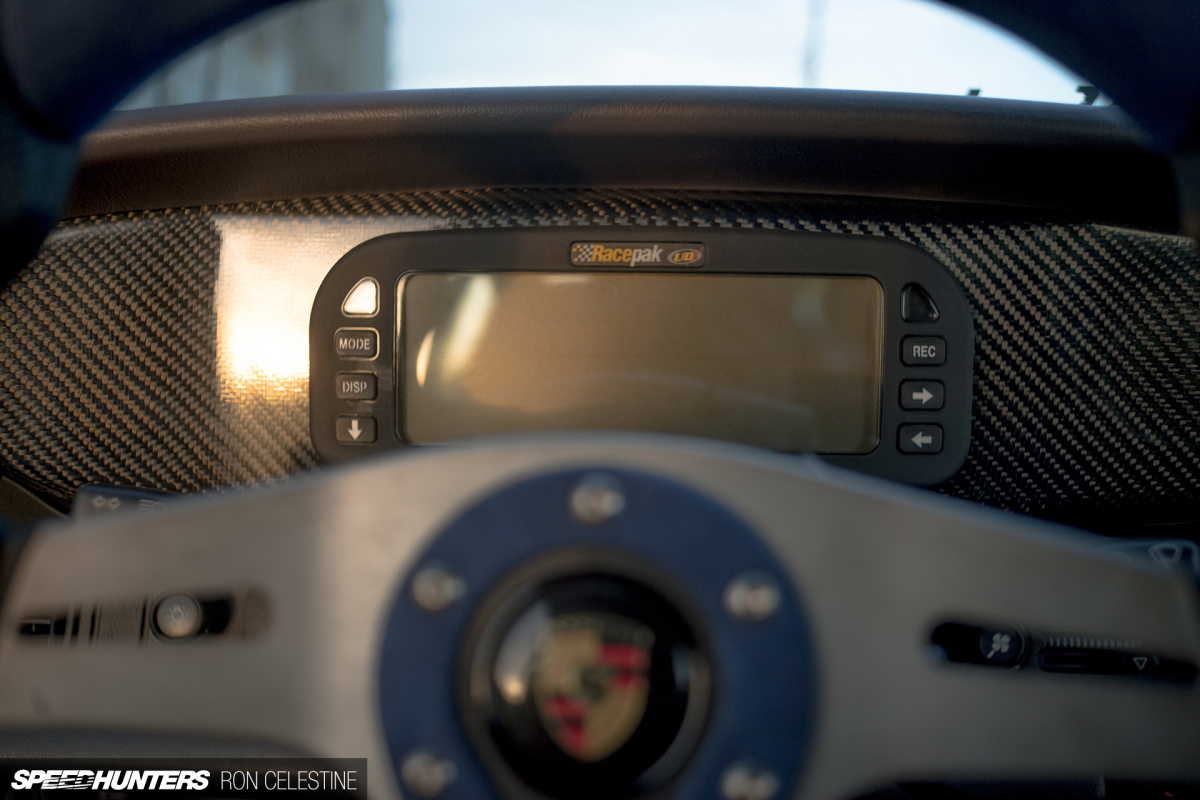 Going with a minimalistic approach, the original gauge cluster has been replaced with a digital Racepak display which offers pages and pages of information from the ECU and various sensors.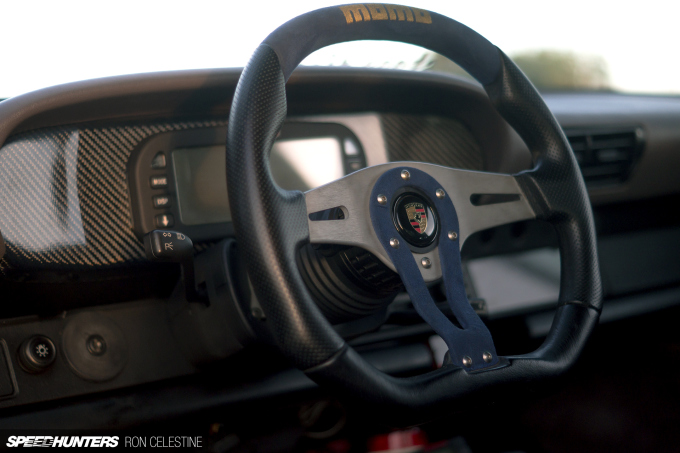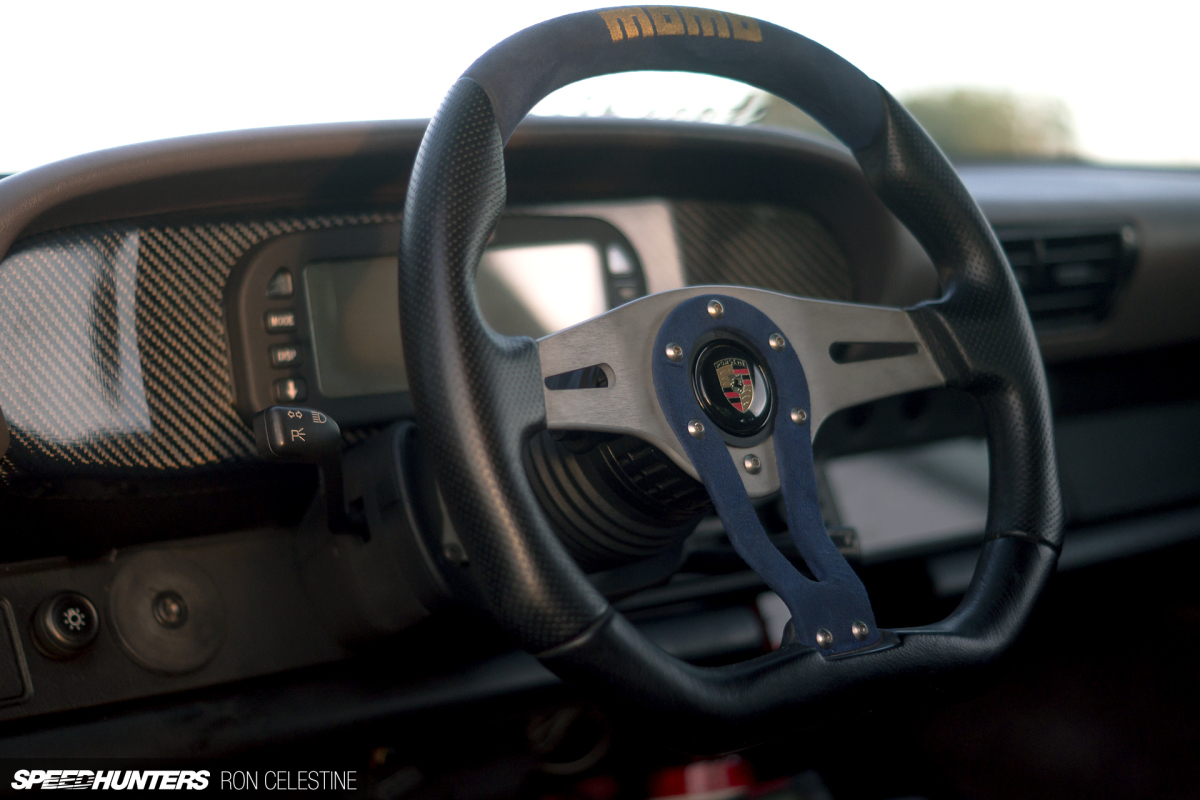 Facilitating getting in and out of the driver's bucket is this quick-release Momo Trek steering wheel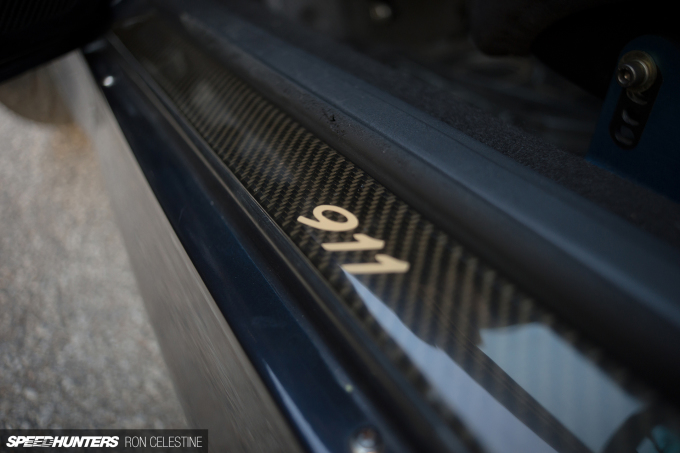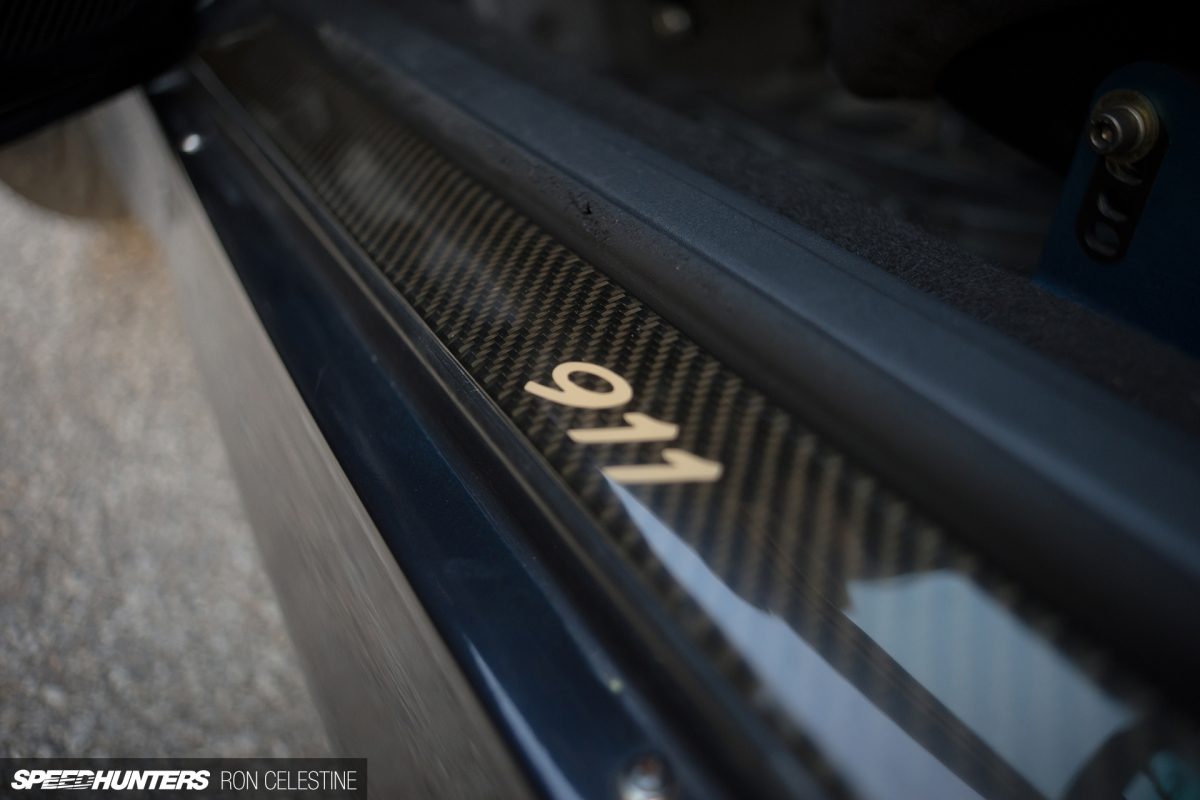 As a fellow engineer, I truly appreciate how Princeton took what he learned from school, applied it to a real life scenario, and ultimately made his childhood dreams come true.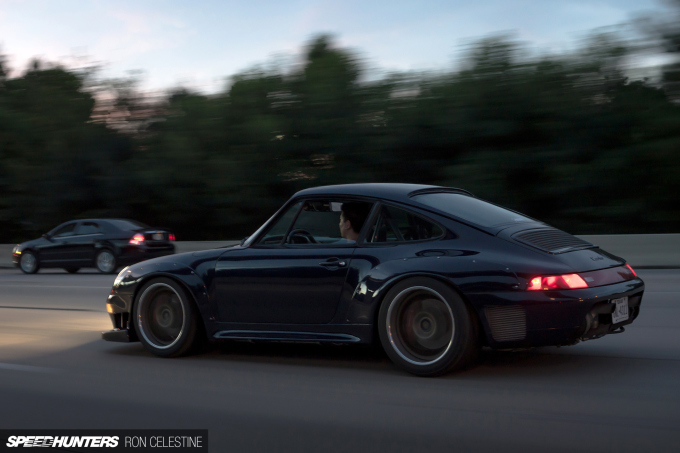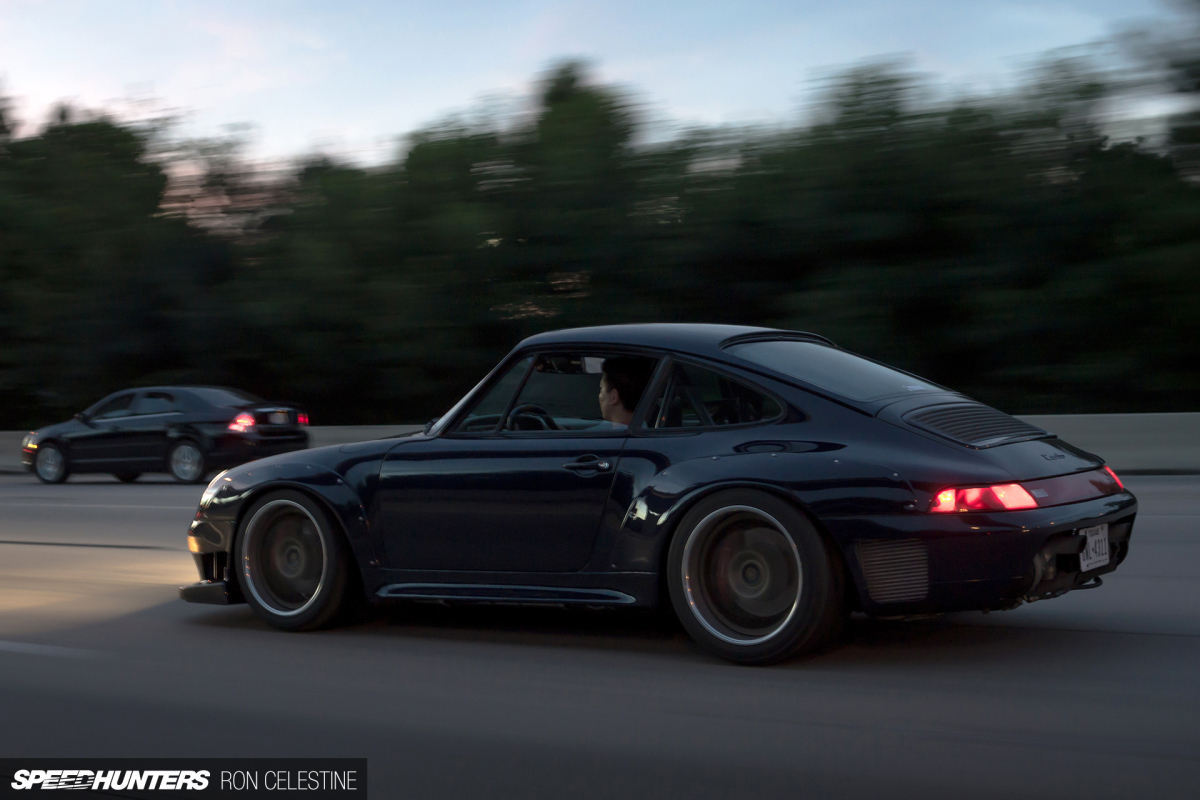 Princeton's 993 was only the tip of the iceberg of my trip back to Houston. Stay tuned to see a few more things H-Town has to offer!
Ron Celestine
Instagram: celestinephotography