The Father/Son Drag Race Team
I first met Paul Mortensen, the dad in this father/son drag racing tale, when he was trailering the FR-S you see here from Texas to California for a big meet. I happened to have my dyno at Airaid available that day, so he stopped through Arizona to get an in-person dyno tune from Bill Knose of Delicious Tuning.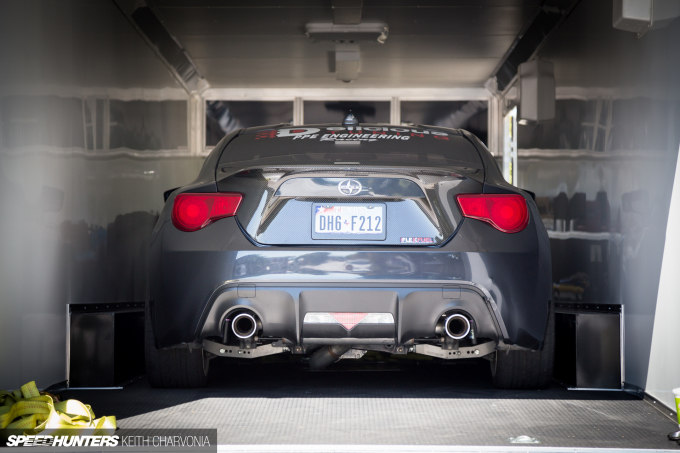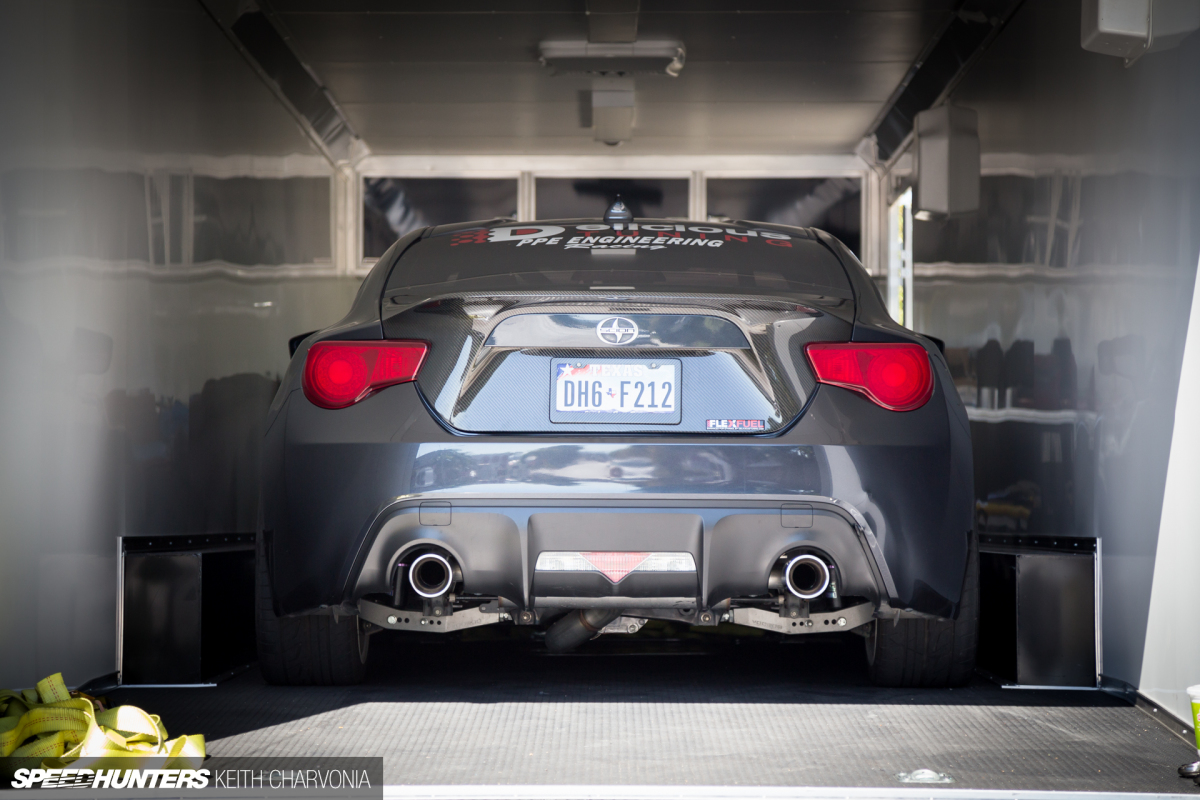 Paul's son, Justin, was back home studying for school and no doubt dreaming of ripping down the track in his FR-S, which at the time was vying for the title of fastest naturally aspirated ZN6 in the world. I'm sure it was pure torture for him to be doing homework while his dad was in Arizona tuning his car on the dyno.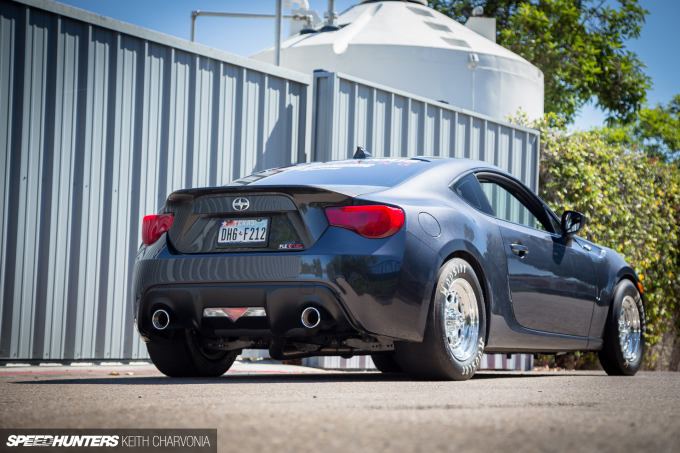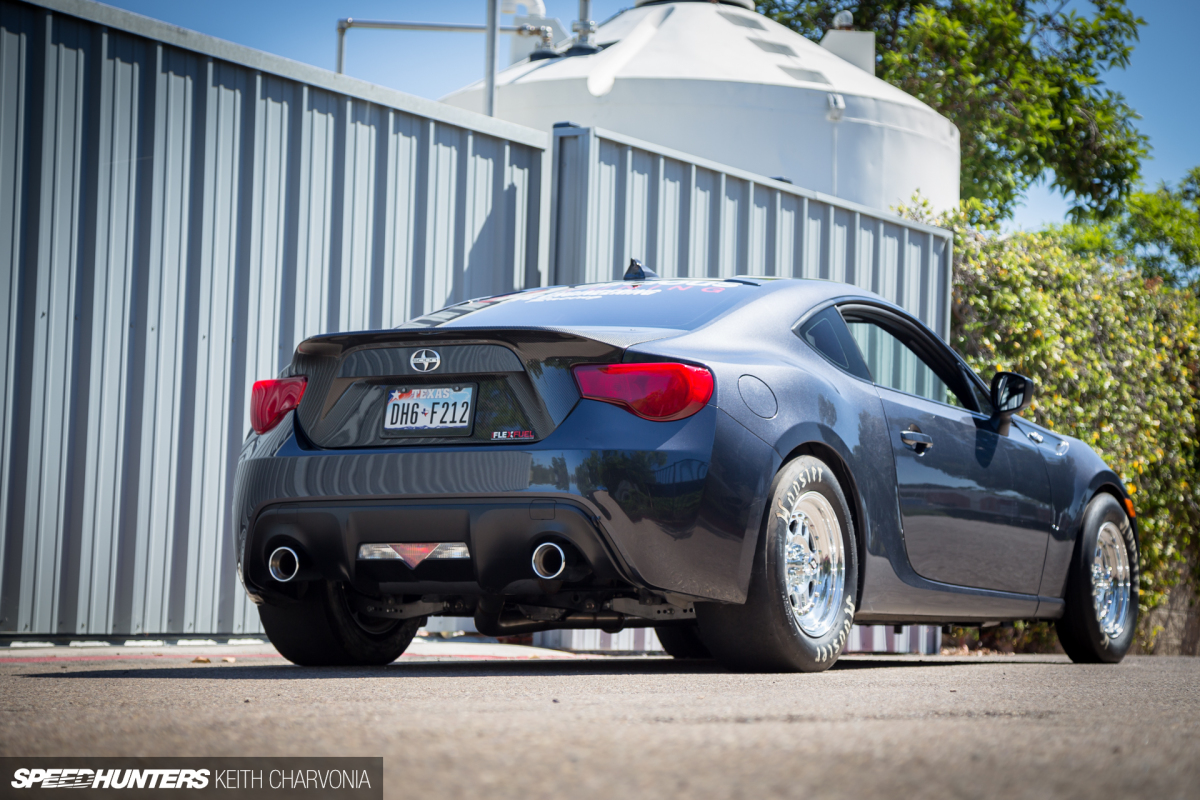 The Scion was surprisingly quick without forced induction, running a best ET of 13.47 on the stock block. What ensued was a battle with a Puerto Rican team called Fiebruz Motorsports, who eventually took the title from the Mortensen boys with a 13.32-second ET pass. Paul let me take the car for a spin when it was in NA trim, and I was blown away by how quick it felt!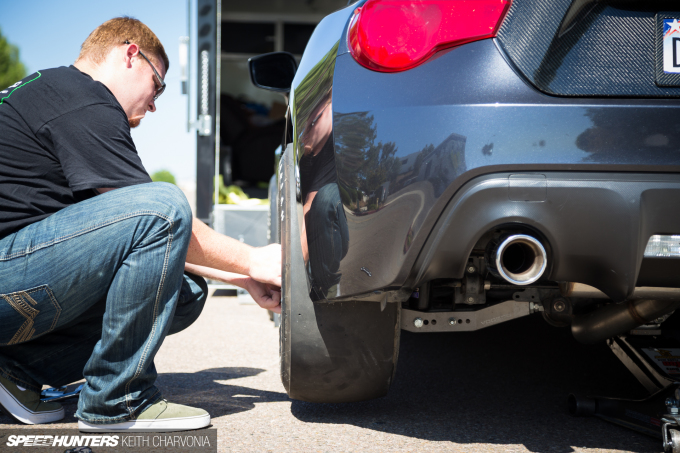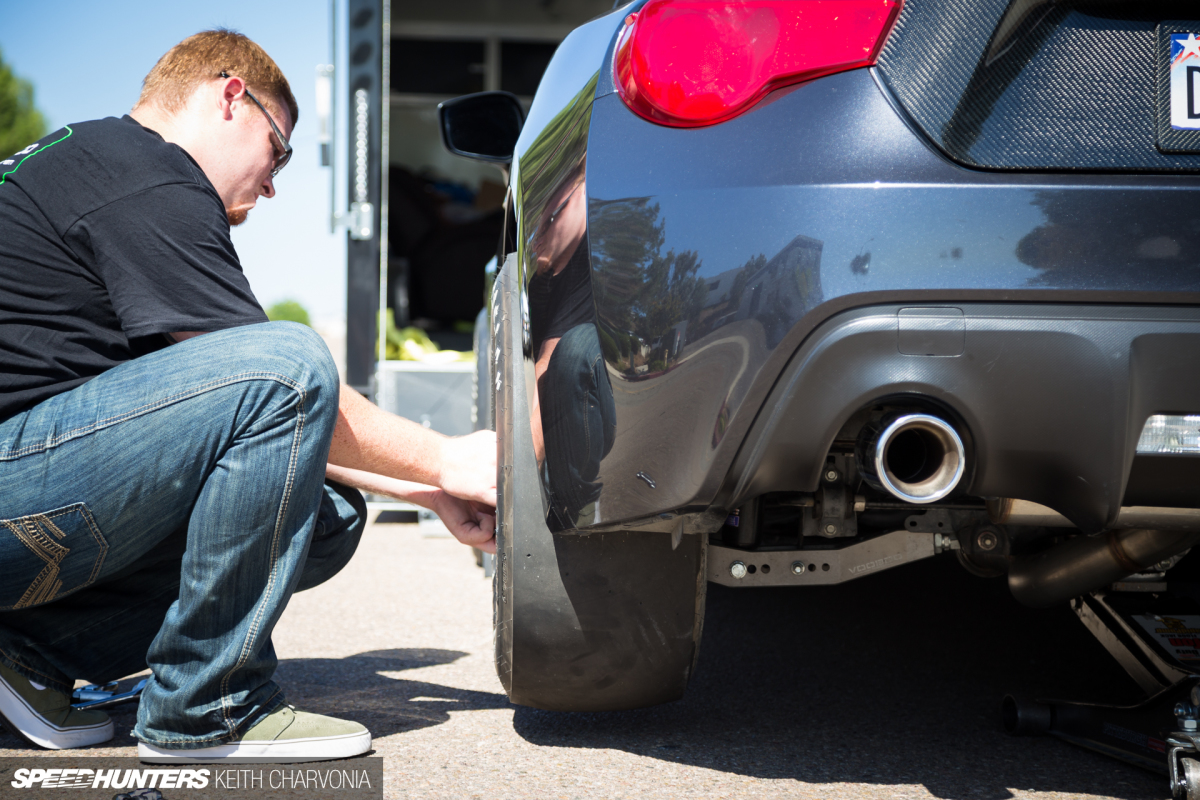 Fast forward a few months and I crossed paths again with the Mortensens, only this time in California. The midday lighting conditions were less than ideal, but I really wanted to document Justin's drag race-only FR-S while we were in the same zip code.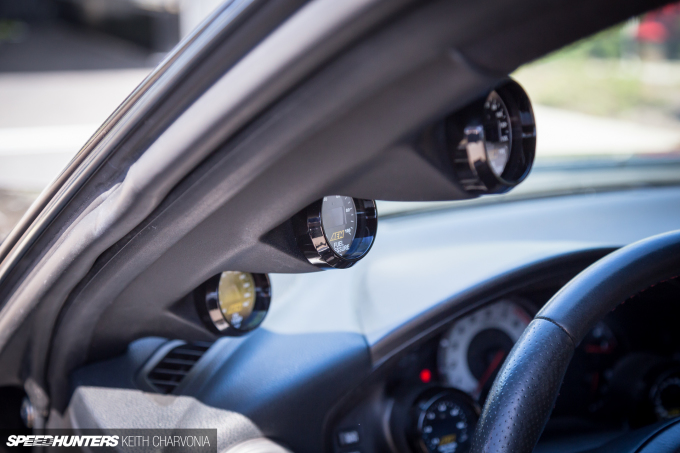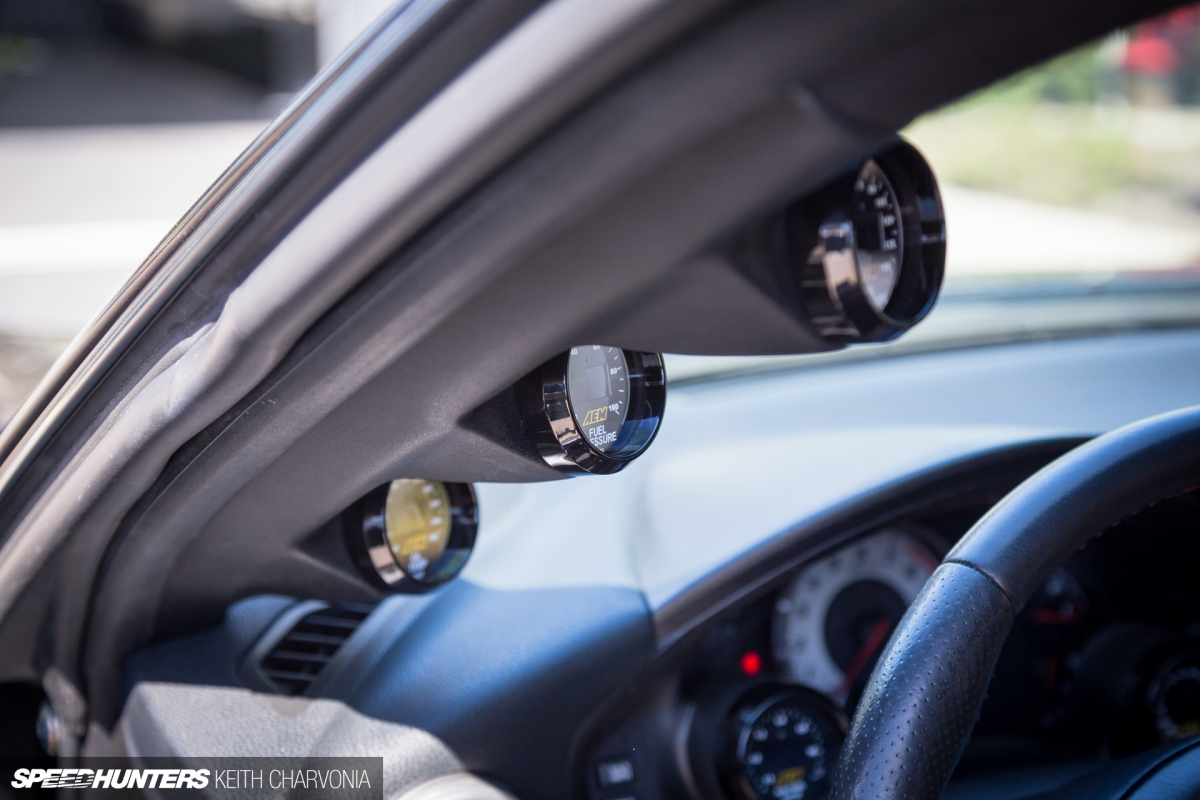 The plan was to break into the 12s with the naturally aspirated engine, but Paul and Justin soon grew bored competing for the fastest NA title, and the horsepower bug bit just as predictably as you would think. Next came talk of a turbo kit, forged internals and a closed-deck block.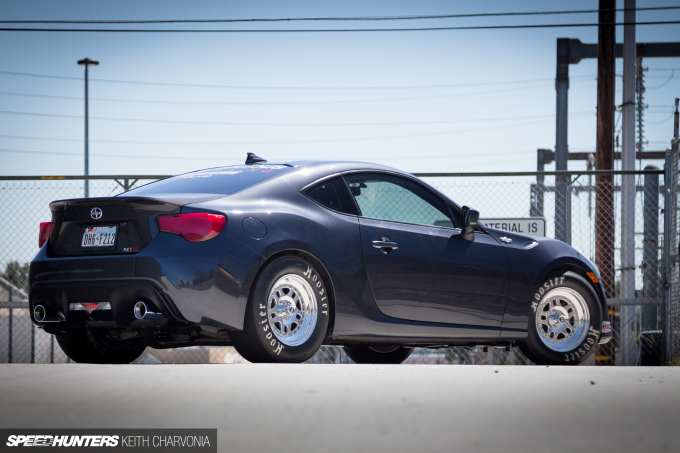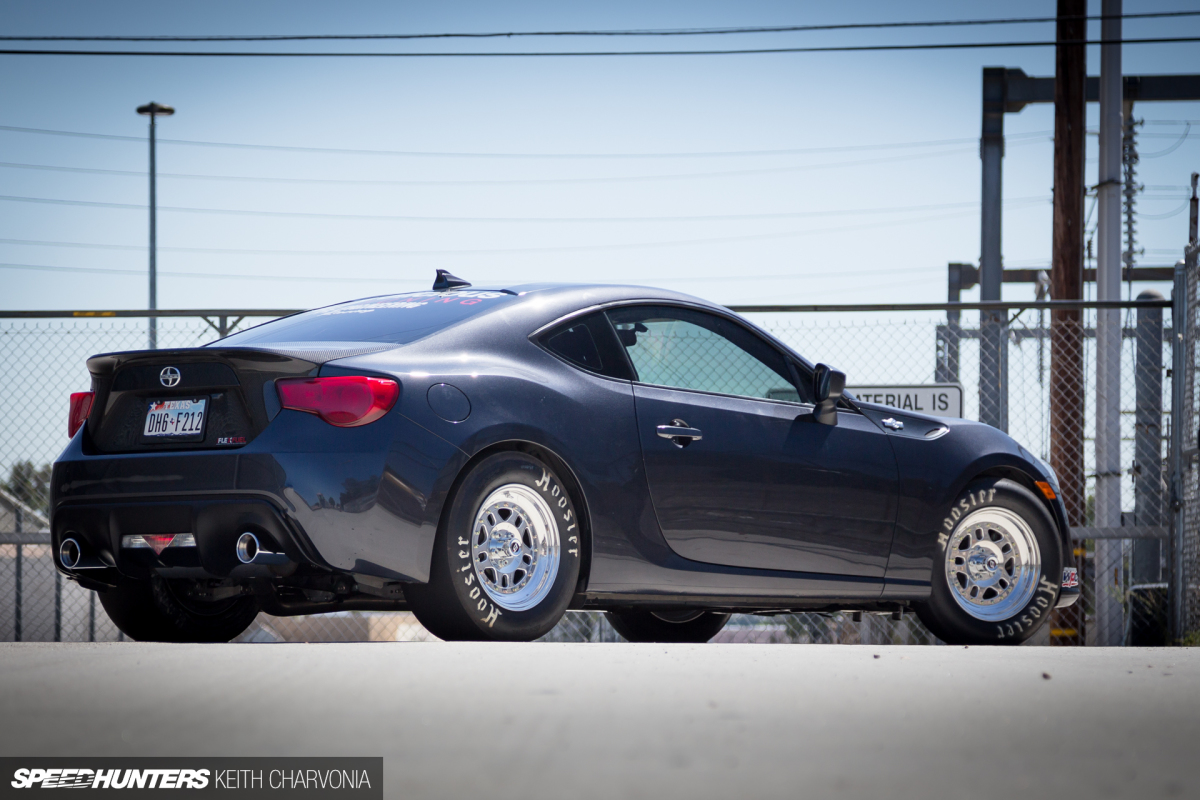 When I met Justin and Paul in sunny SoCal, they had just finished up the turbo motor build and were on their way to prove the car out on-track at Subiefest. Based on how well the car ran NA, I just had to see what they had done once the decision was made to go forced induction.
Going Boosted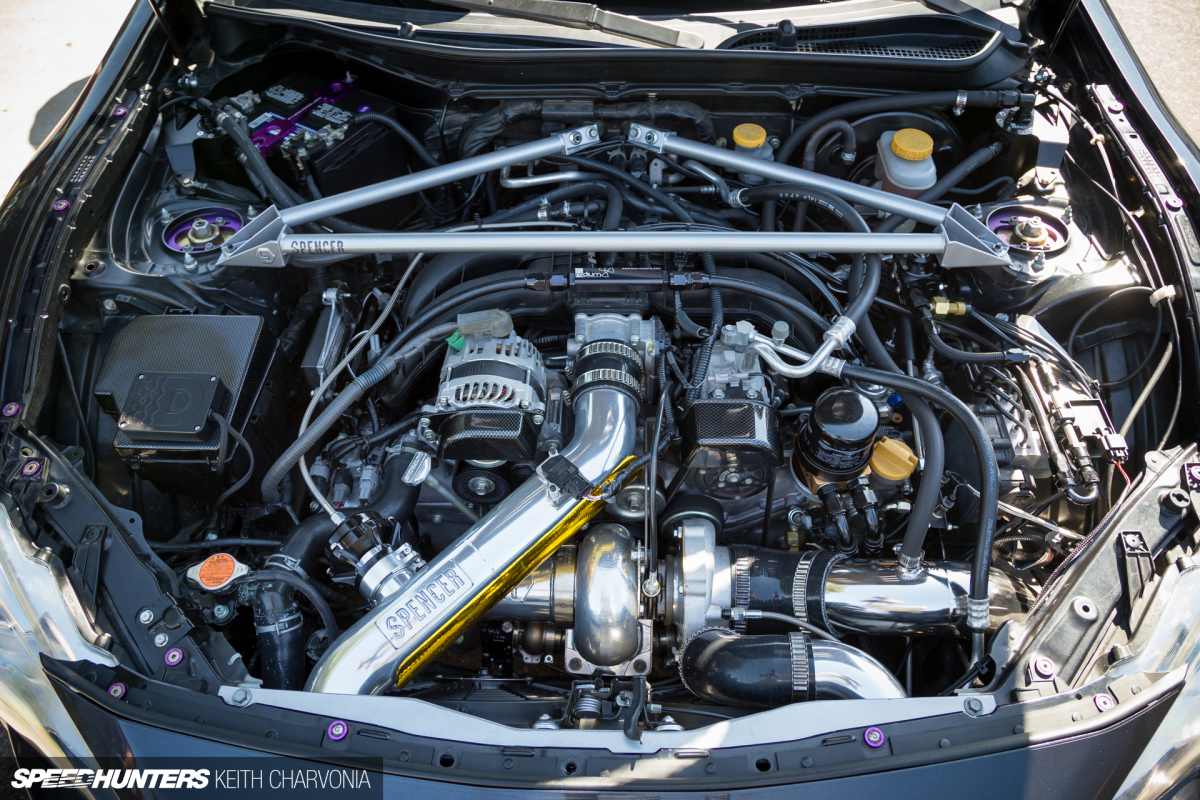 I knew Justin and Paul would go all-out with their turbo build. They had Outfront Motorsports build the closed-deck 4U-GSE (FA20), installing CP-Carrillo pistons with Pauter I-beam rods. They used WPC surface treatment on all the major friction components and installed 1/2-inch studs to keep the heads from flexing under 32 pounds of boost.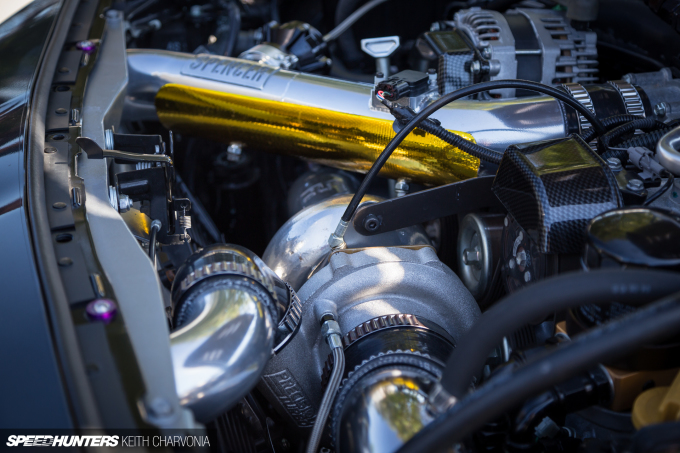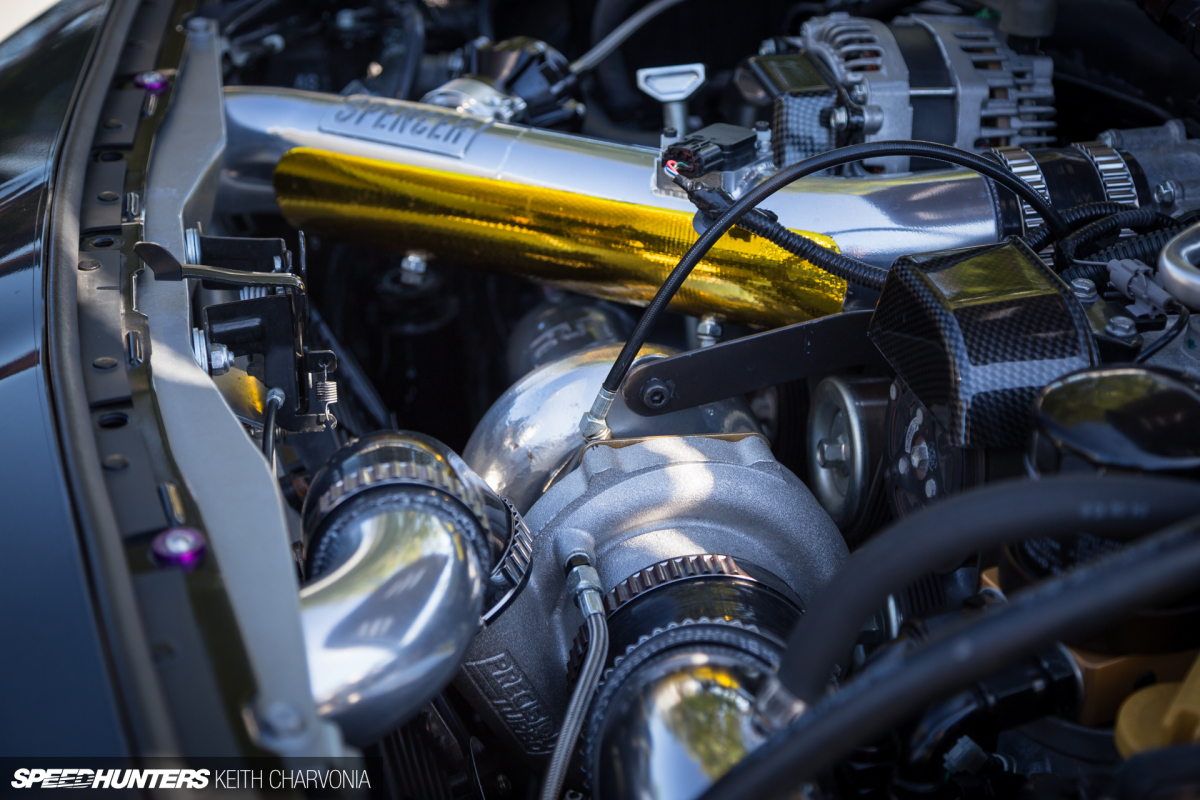 Spencer Fabrication handled the installation and plumbing for the Precision Turbo Gen 2 6266 T4 twin-scroll turbocharger, which breathes through a PPE exhaust that's 3-inch in diameter all the way through.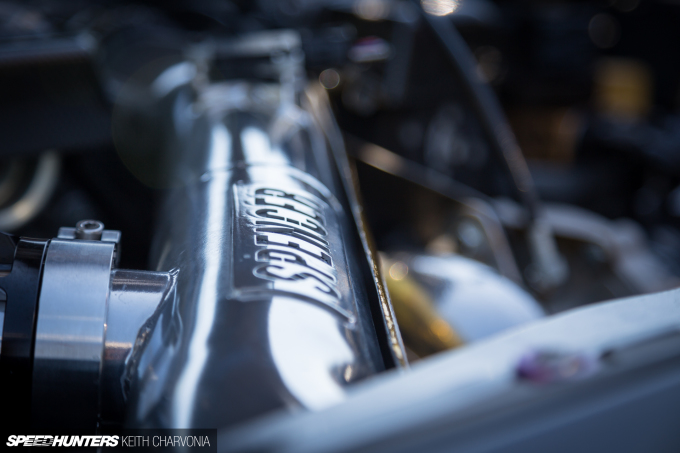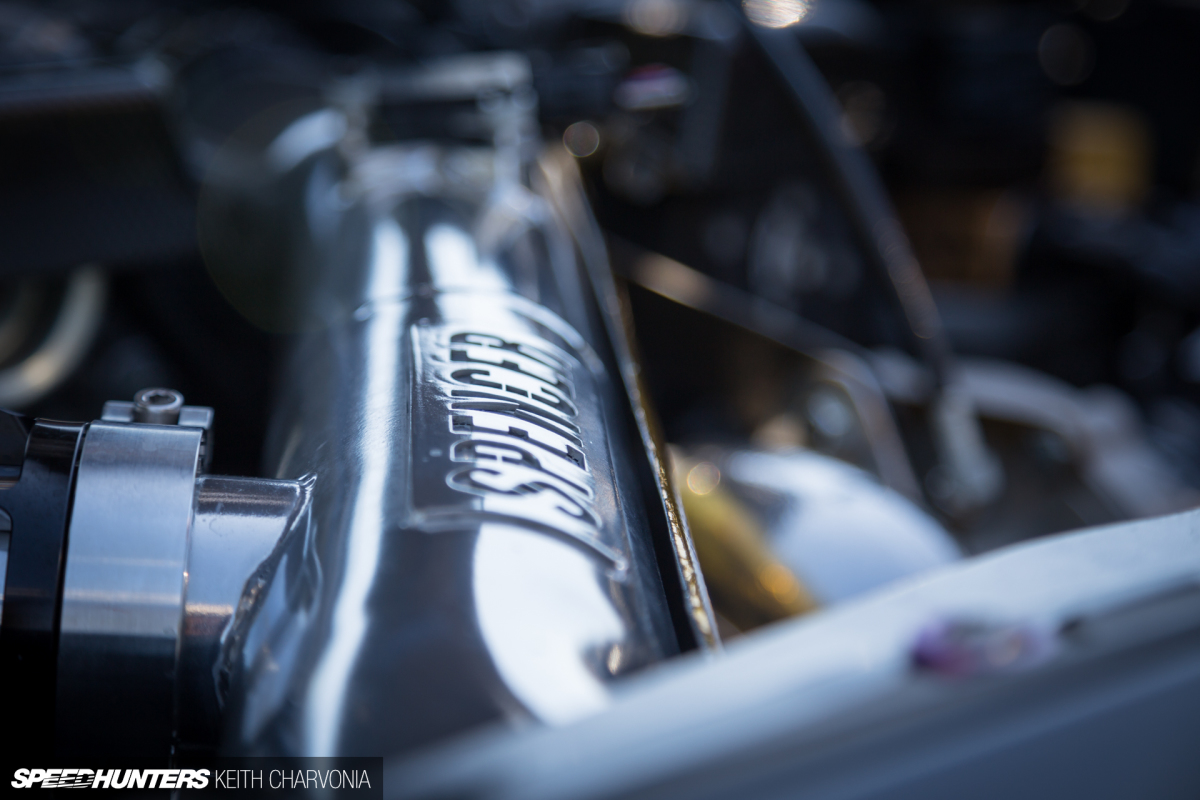 As you can see, Mark Spencer performed some beautiful fab on the turbo kit, finishing everything off with a ceramic coating.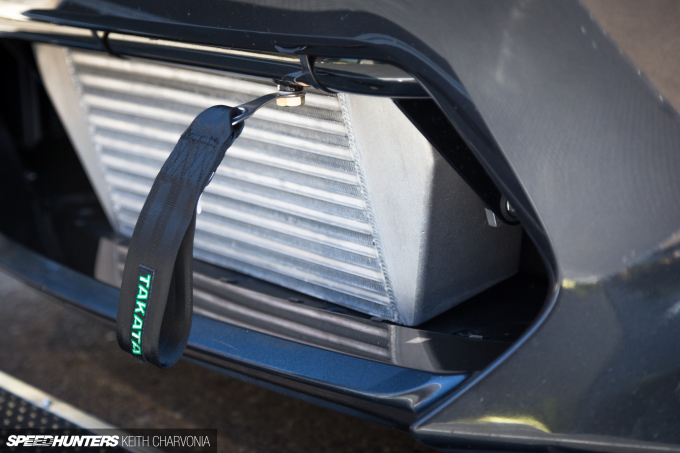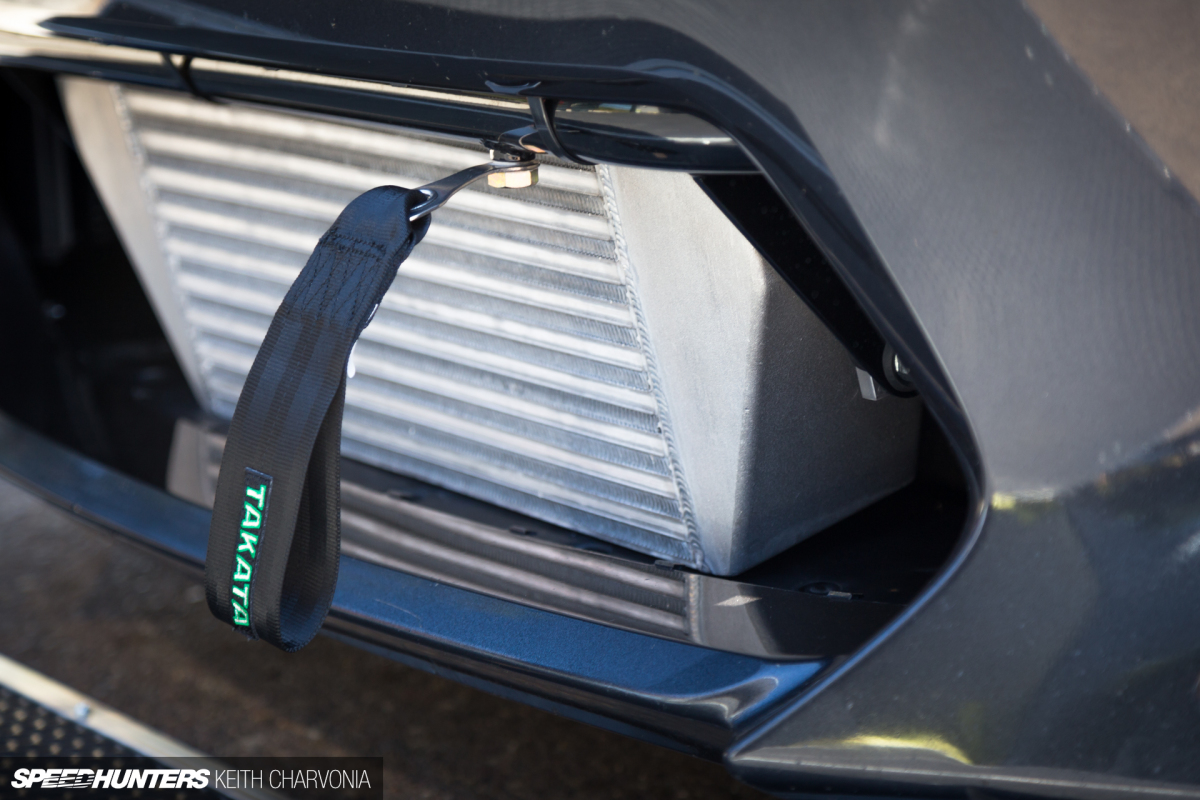 The ZN6 front bumper has always been asking to have its grille removed; it just makes the perfect home for an intercooler. This one is an 18×4.5-inch core from Garrett, with custom end tanks also built by Spencer.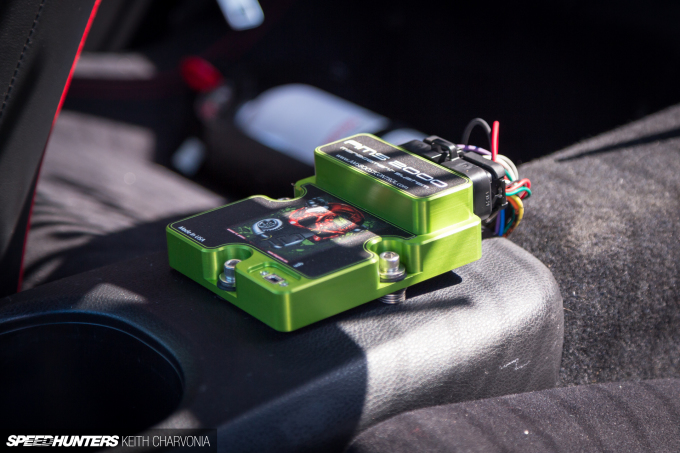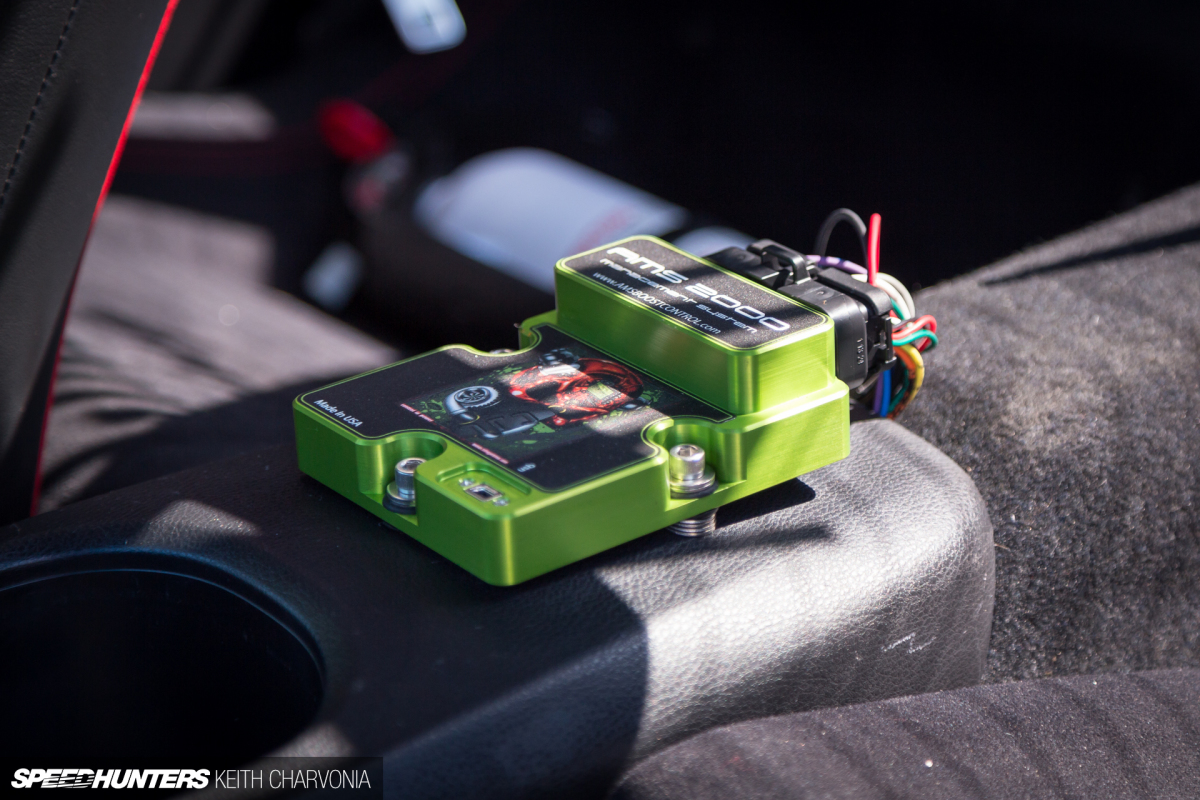 An AMS 2000 boost controller was mounted to the center console for easy access. Justin's FR-S still sports the full interior and everything works just like factory. Clues like the boost controller and Spencer Fab roll-cage let you know this car is much more than a normal Scion though.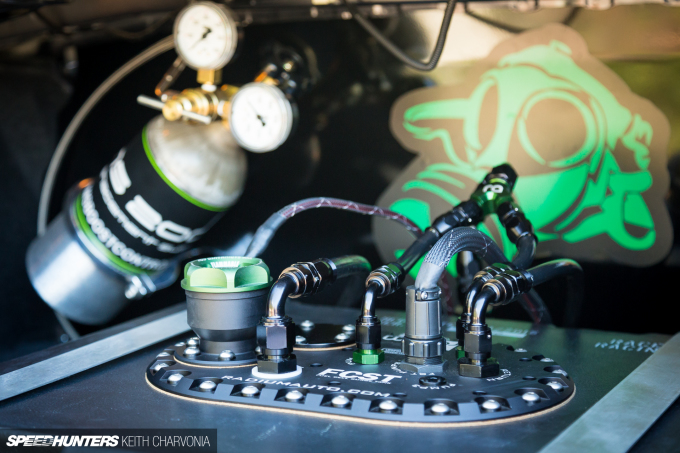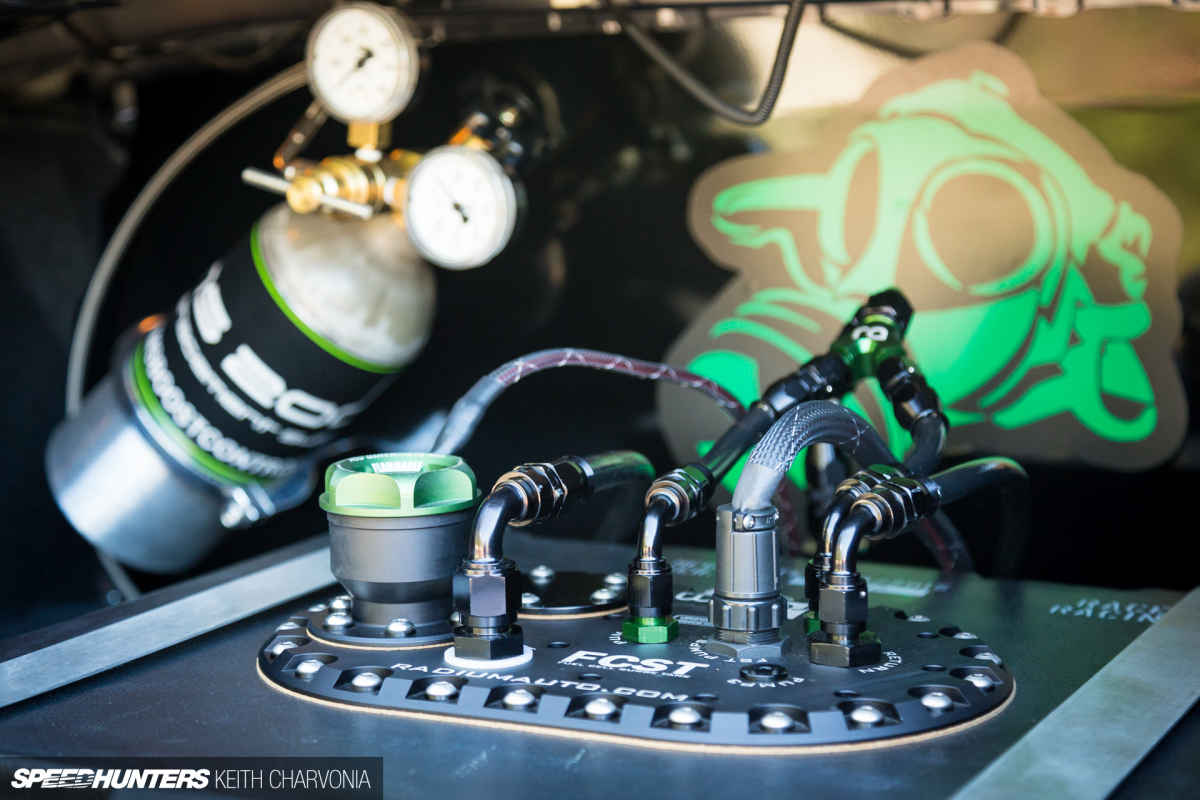 Popping the trunk, you'll find a beautifully machined and plumbed Radium fuel setup. The surge tank is fed by one Walbro 485lph fuel pump and there are two more Walbros pumping fuel from the Fuel Safe cell to Radium fuel rails with DeatschWerks 1500cc injectors. The CO2 tank is used by the boost controller to hold the wastegates closed until a specified psi is reached, enabling Justin to run 35psi of boost on 7psi springs.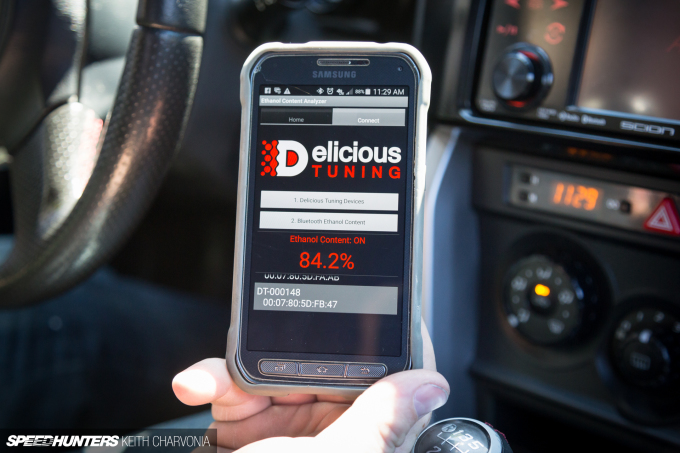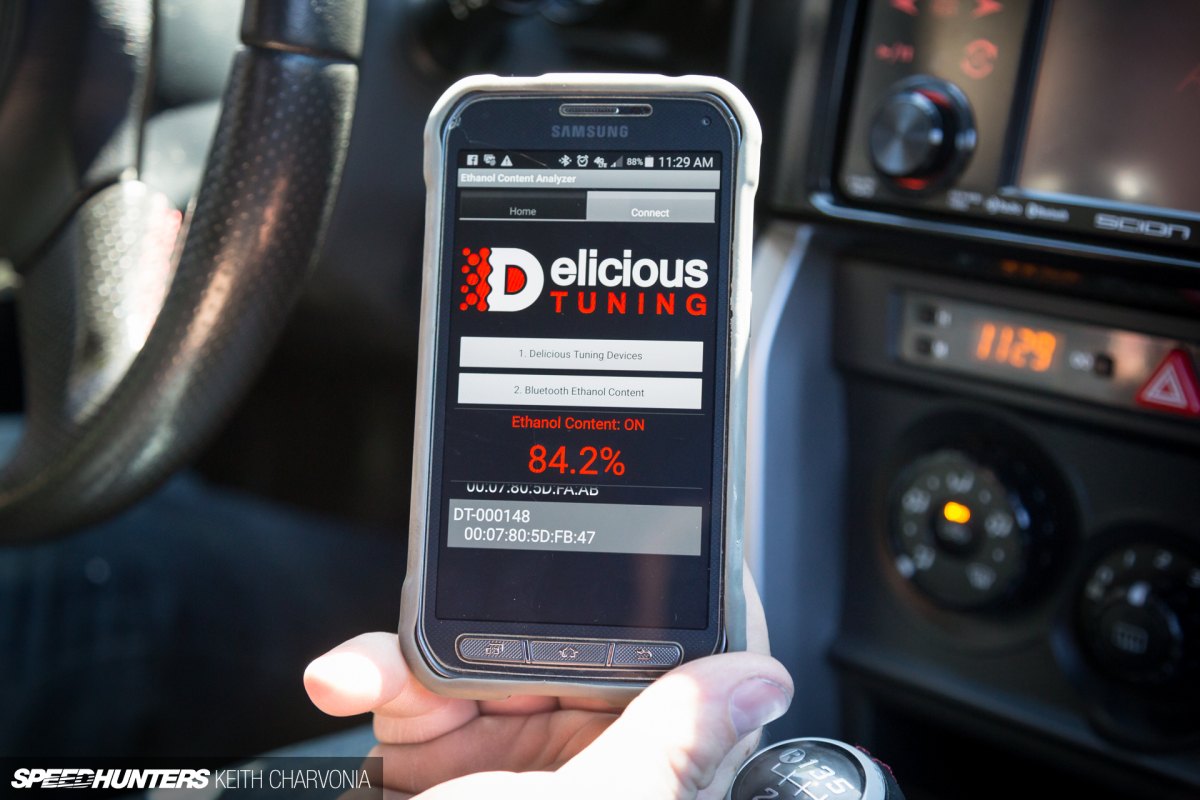 Delicious Tuning has tuned this car from its NA days through the development of the turbo setup. Here Justin shows off the new Bluetooth capability that's built into the Delicious Flex Fuel tune.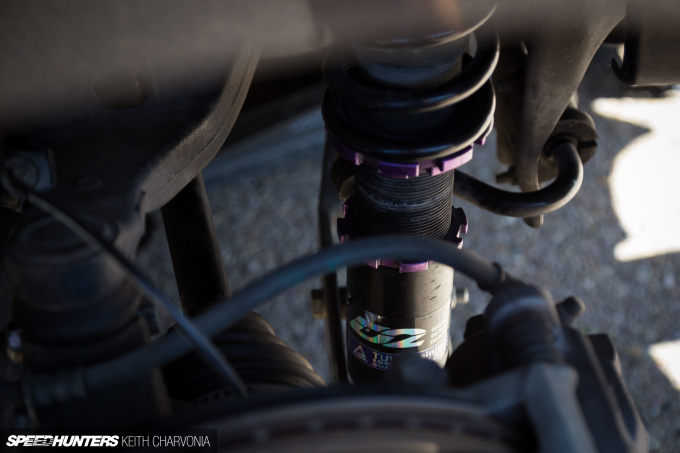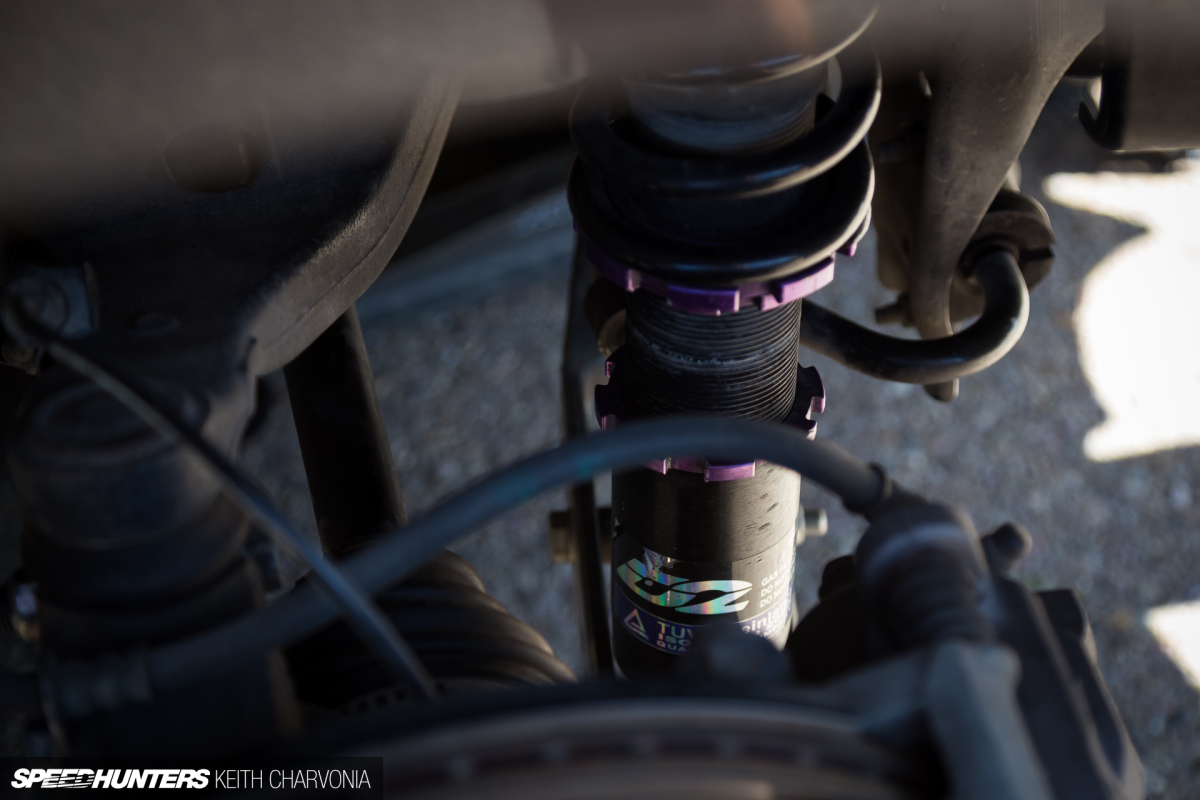 Back in Arizona, Paul showed me videos on his phone of the car launching. Justin revs it to 8000rpm and then simply dumps the clutch. I was shocked at how drama-free the whole ordeal was, especially given the car runs a factory gearbox, driveshaft and diff. So I asked about the suspension; it must be something super trick, right?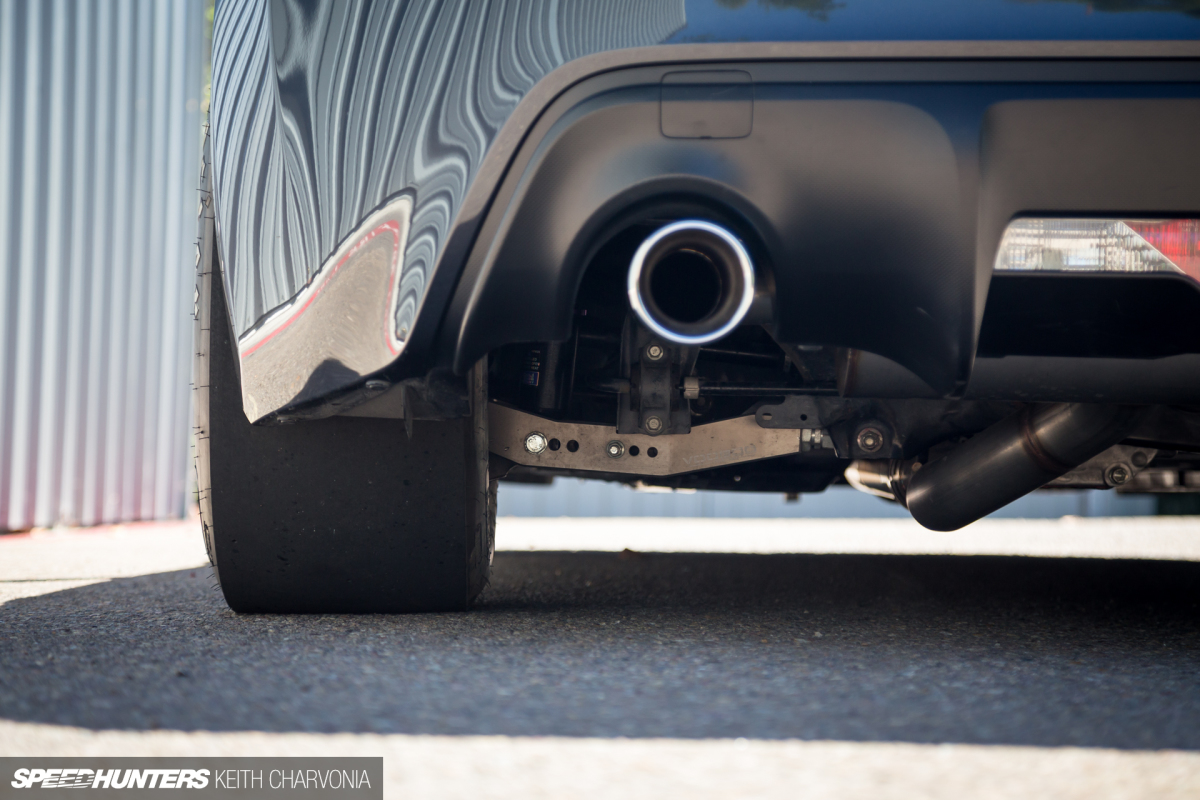 Nope, Paul told me that the FR-S chassis is just so well sorted that all they've done is install a set of D2 coilovers, some Whiteline bushings and billet Voodoo13 rear control arms to gain more adjustability on the alignment rack.
Sticky Tires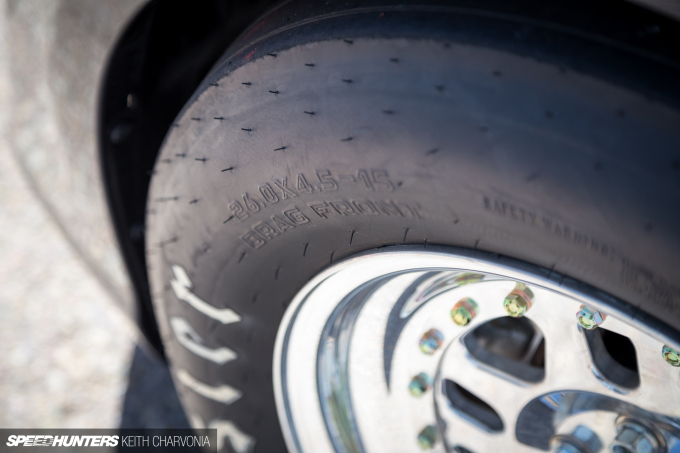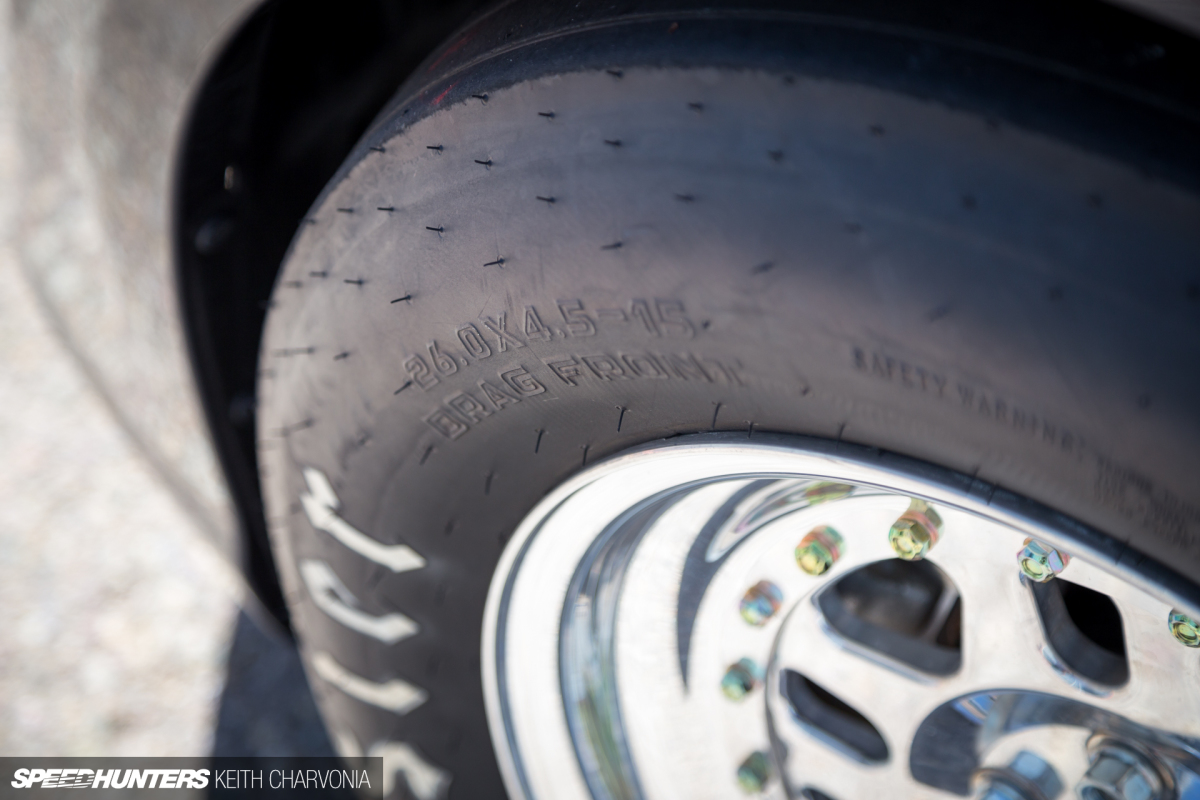 Of course, the most obvious feature that lets you know this car is suited for drag racing are the ultra light three-piece wheels and drag-specific tires. The skinnies up front are mounted to little 15-inch Bogart Racing wheels that weigh only 10lbs, while the rear wheels weigh 11.5lbs and hold a 10-inch wide slick.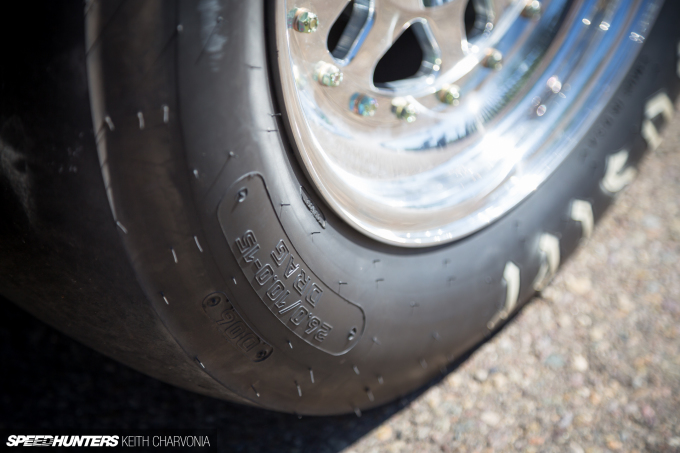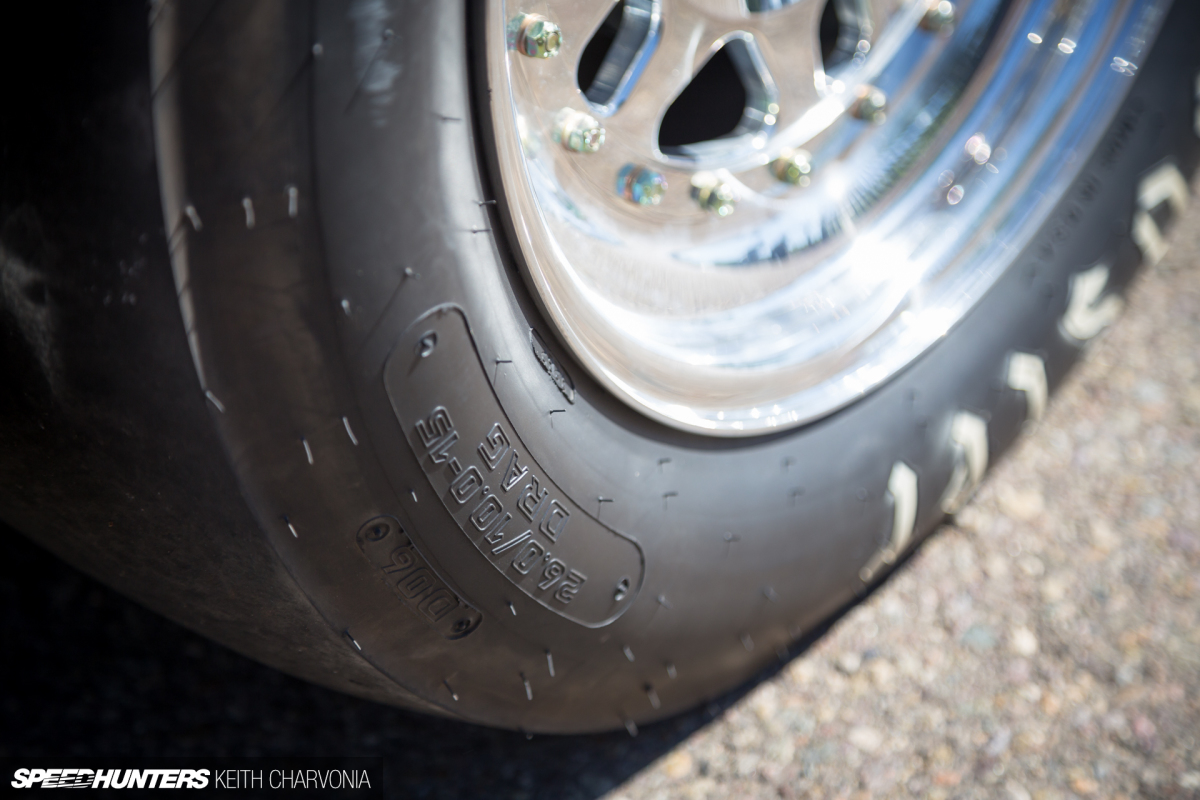 Running slicks adds yet another element the Mortensens can fine tune to get the car down the strip. You can tell these guys have drag racing in their blood, and you can bet they know how to set up a car.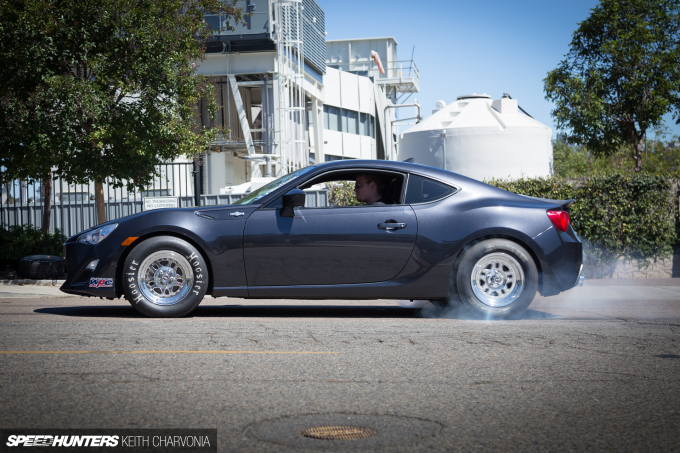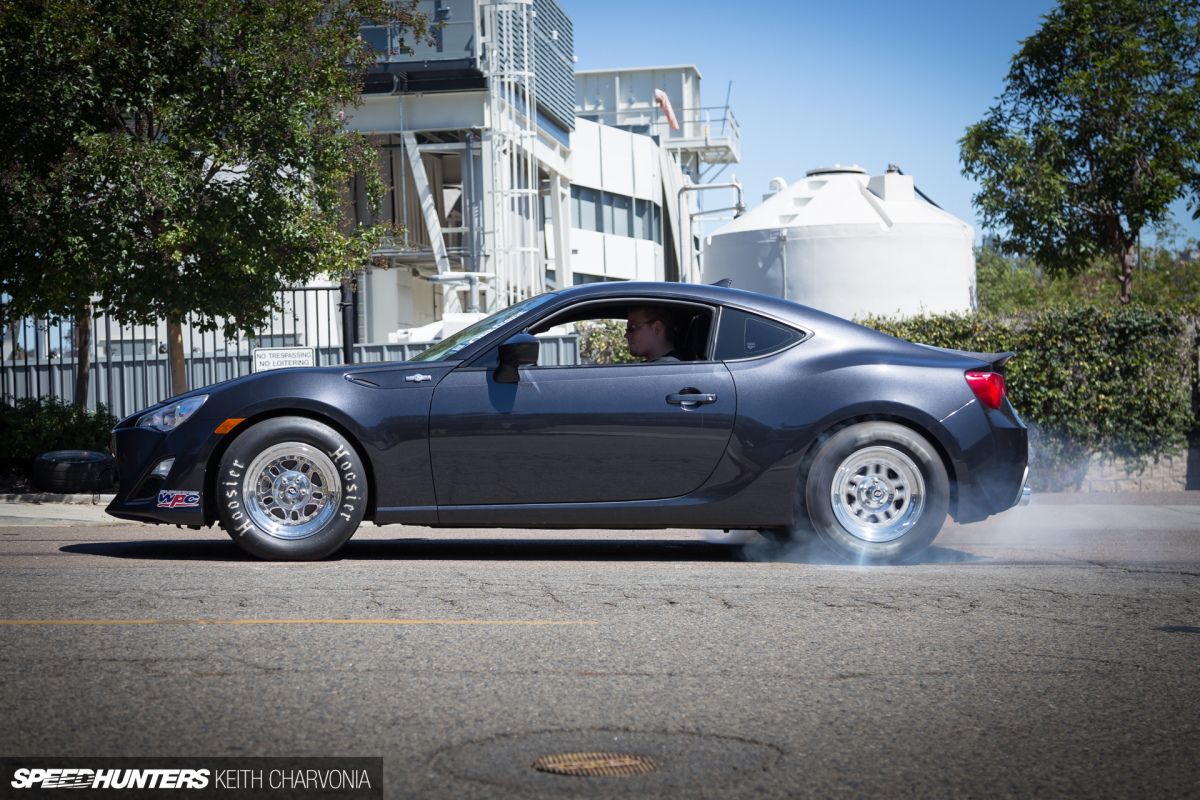 As Justin pulled the car around to load it back into the trailer his foot must have slipped, because all of a sudden the Hoosier slicks were spinning!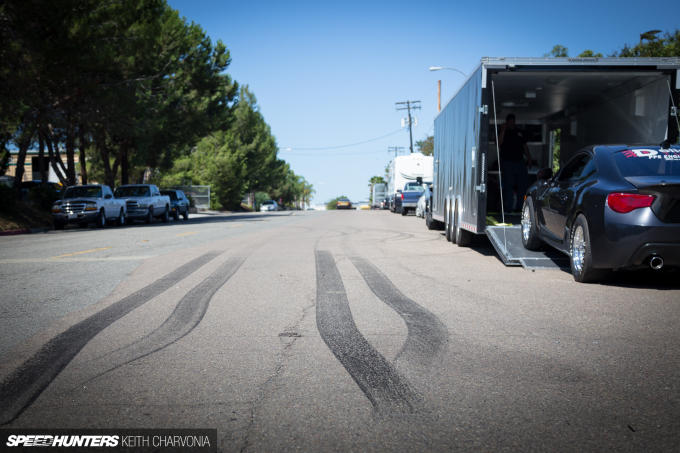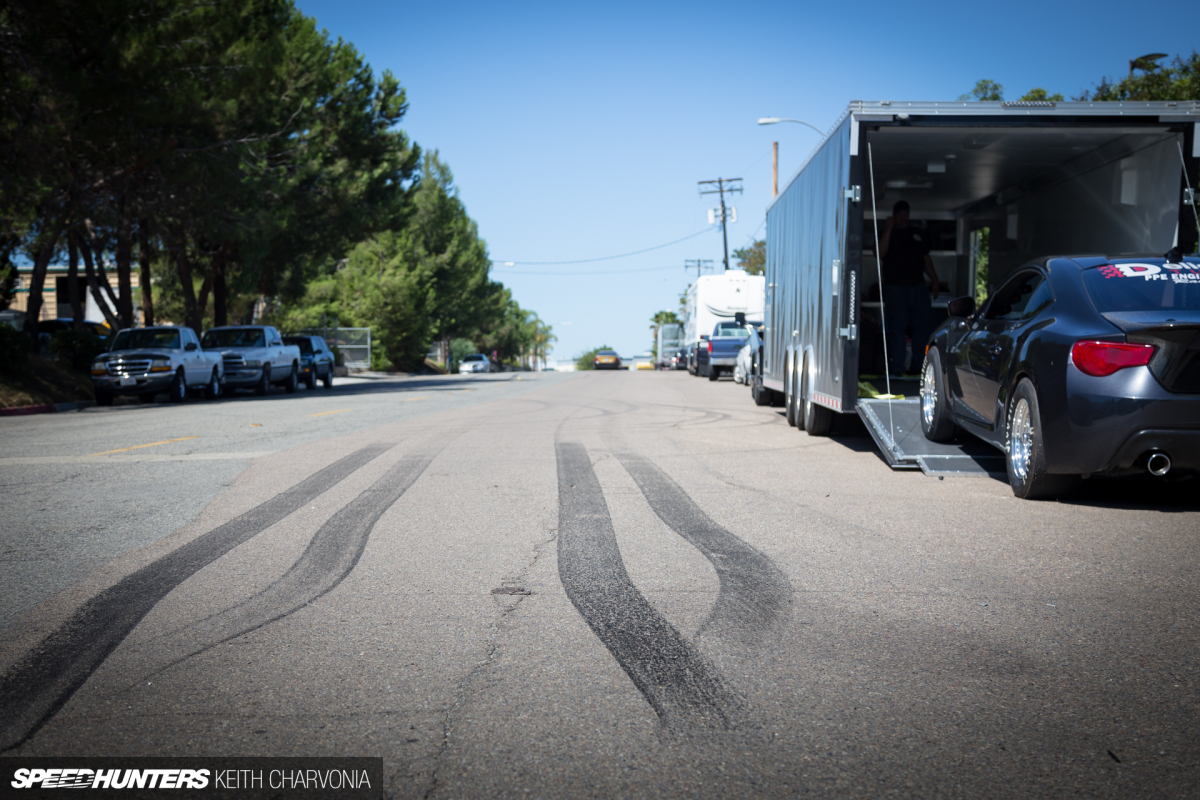 We got the car loaded up and said our farewells. It was great to spend a couple hours with this father/son drag race duo; two guys who looked at a Scion FR-S and saw the potential to go fast down the quarter mile instead of a road course.
So with all the new work done to turbocharge the car, what's their new goal? Justin and Paul have their sights set on a 9-second pass, which should come once they finish setting up and tuning the car.
Keith Charvonia
Instagram: SpeedhuntersKeith
keith@speedhunters.com
Cutting Room Floor