Resto-modding is like most everything else in the car world, divisive.
Some people, like Rocky Auto, are all for it, heralding the obvious power and handling benefits it brings, along with maintenance being made more convenient. Others are die-hard purists, like TA Auto, who hate the fact that something so sacrilegious as a vintage car has been defiled with modern amenities and accoutrements. Neither are wrong in their opinions, and I personally subscribe to a few elements from both schools of thought, but I swing more towards the former rather than the latter.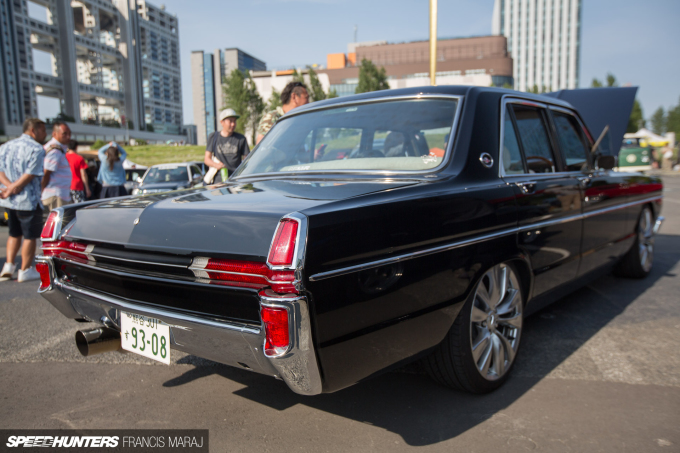 Being a big Kyusha nerd, when I came across this A30 Nissan Gloria while perusing the domestic car section at this year's Mooneyes Street Car Nationals, I had to take a closer look. Built by Nakamura AutoWorks, a shop located a little north of Tokyo in Kumagaya, Saitama, the car immediately stands out because it sits on some rather large wheels.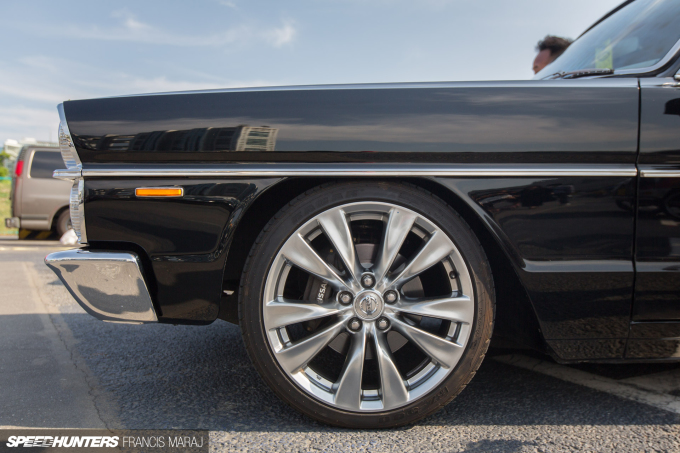 Big ol' 18-inch Y50 Fuga wheels to be exact, and tucked behind the spokes are some R33 Skyline calipers and rotors for stopping power. The suspension has been given an upgrade too; custom strut tower mounts have been welded up to accommodate Tein coilovers designed for an S14 Silvia.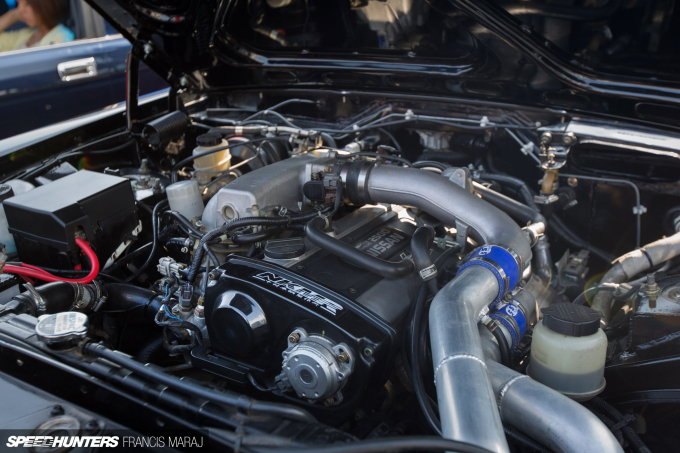 Here you can see the modifications made to the towers, as well as what powers the car: an RB25DET. The engine is completely stock for the moment, but even so, it's a huge power upgrade from the Gloria's original 120hp L20.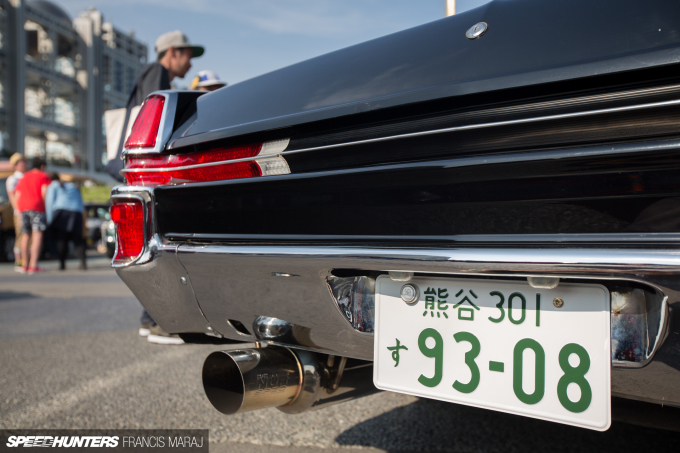 Things out back are fairly stock from the surface view, but underneath the entire rear suspension has been replaced with an S14 subframe and all the supplementing arms and rods. There is also the obvious Blitz Nür Spec exhaust protruding past the bumper, and hinting at the swap inside. Personally, I'd have gone a little more subtle, but that turbo needs to breath, so it's a trade off.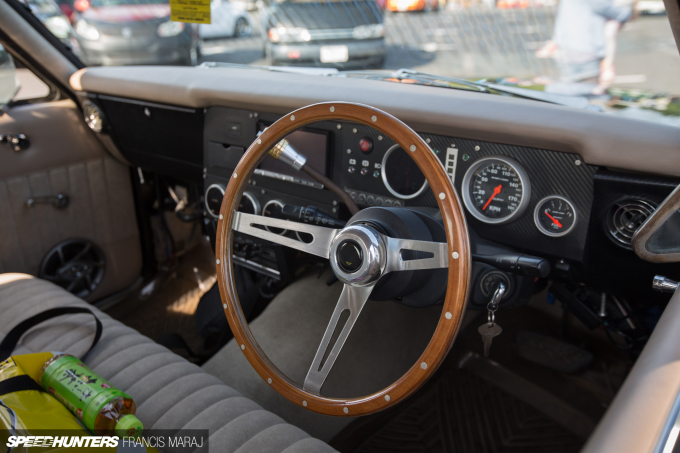 The interior has been given a little freshen up too. An Auto Meter Sport-Comp speedometer and fuel gauge are fitted to the dash along with a host of Defi meters. Those wiper and blinker stalks aren't original, both being R33 Skyline items, as is the entire steering column.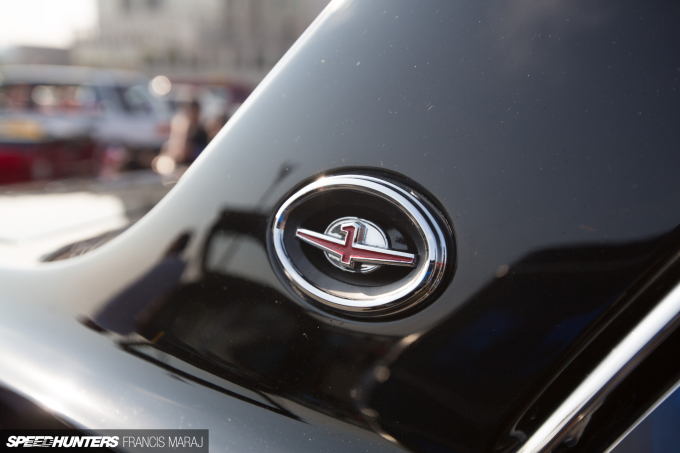 If you thought that the Gloria is a bit American inspired, then this emblem solidifies that; it almost appears like it was ripped from the Ford Thunderbird logo used since 1960. Knock-off or not, I can't get enough of old Nissans, and I can't wait to visit the shop that built this one to see what else the guys have been working on.
Francis Maraj
Instagram: hashiriyadotnet
Facebook: hashiriya.net