Winding Back The Clock
The annual Nostalgic Car Festival series of events is awesome for a number of reasons, but most of all for their frequency. There are three held throughout the year in Nagano, Okayama, and Nagoya, with a bonus fourth event, the Skyline Meeting, if a track like Sodegaura Forest Raceway is available for hire.
Outside of the JCCA New Year's Meeting, Nostalgic Car Festival events provide Japanese classic car owners with a chance to hang out and show the locals how much hard work and money it takes to maintain vintage metal, and that's exactly what I found at the M-Wave speed skating oval in Nagano a couple of weekends ago.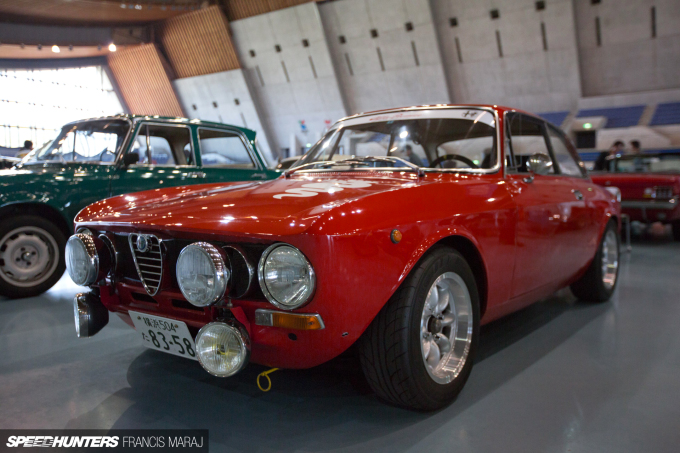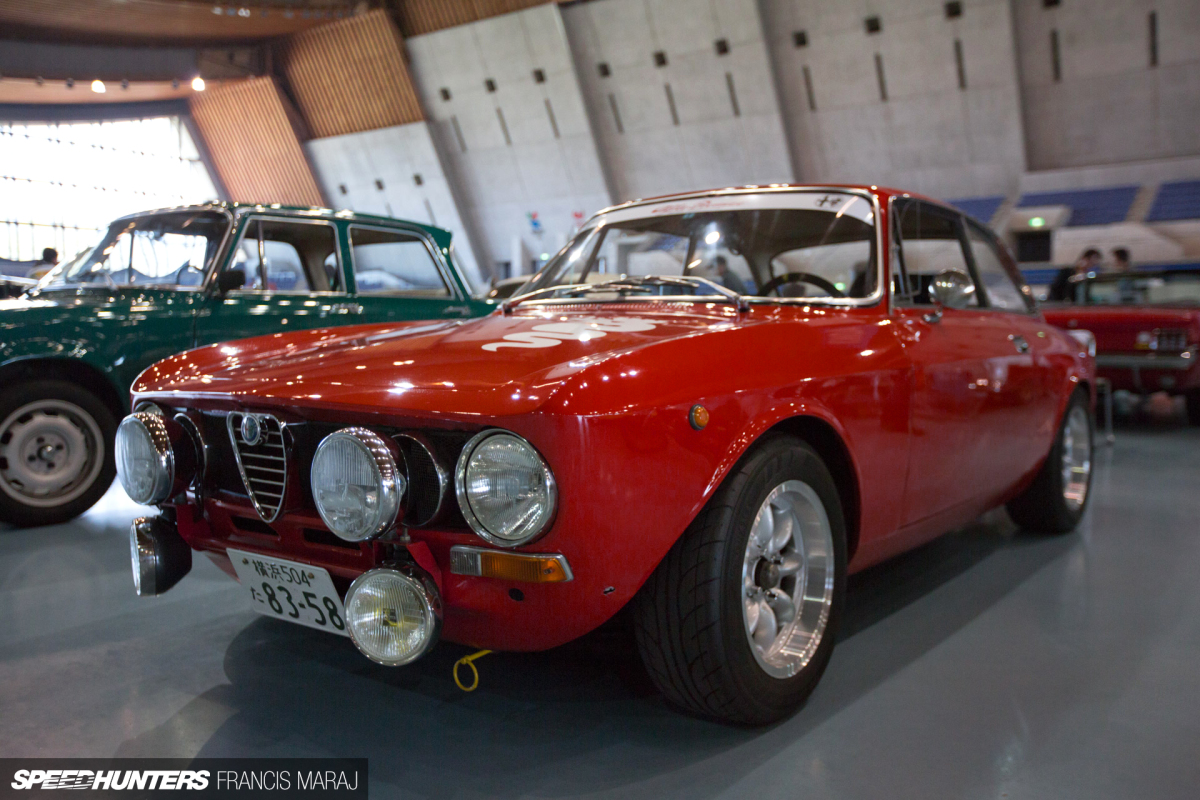 This Alfa Romeo 2000 GTV, fitted with SEV Marchal rally-spec lights in lieu of a bumper and some meaty Yokohama Advan Neovas AD07s, immediately stood out to me as something of great interest, so I had to take a closer look.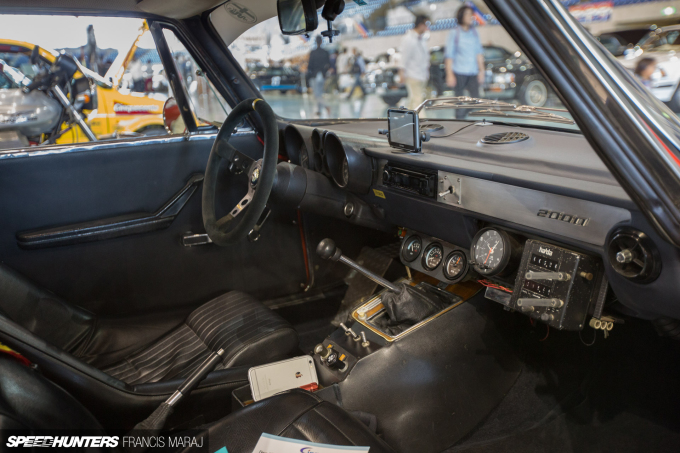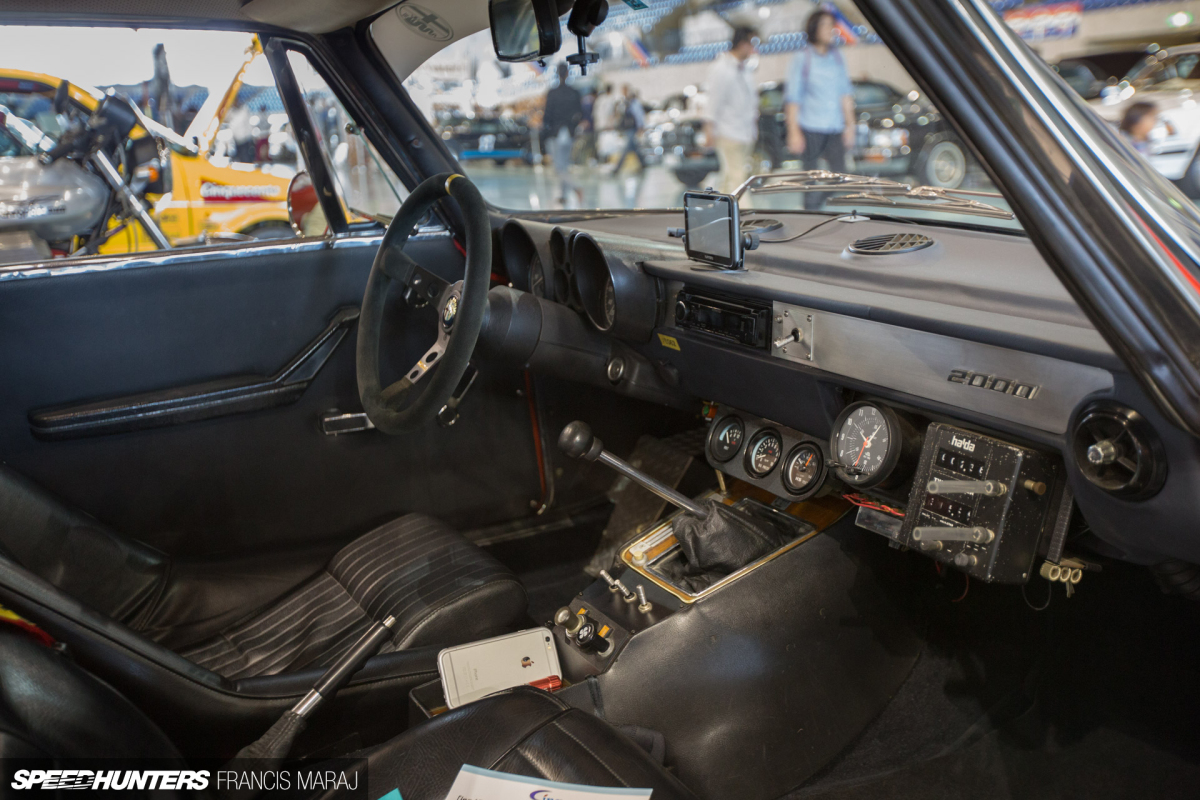 The interior sported a nice Momo steering wheel to keep things handled, but aside from that, the CD deck and the GPS on the dash, everything else had been kept period correct. Even a rare vintage Halda Twinmaster rally meter sits on the navigator side of the car; an item that'll set you back about US$2500 in today's money.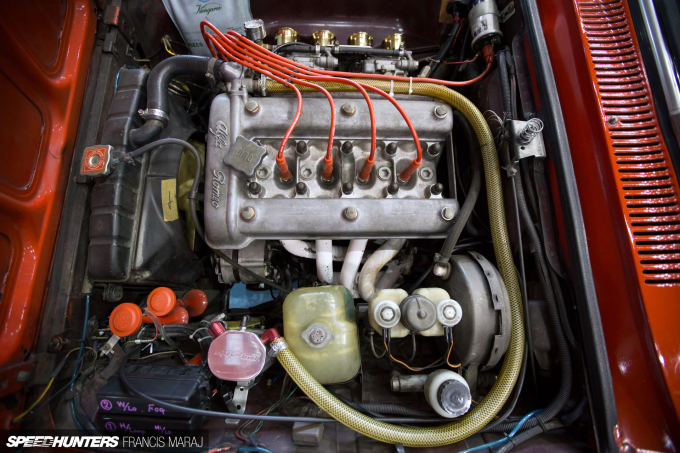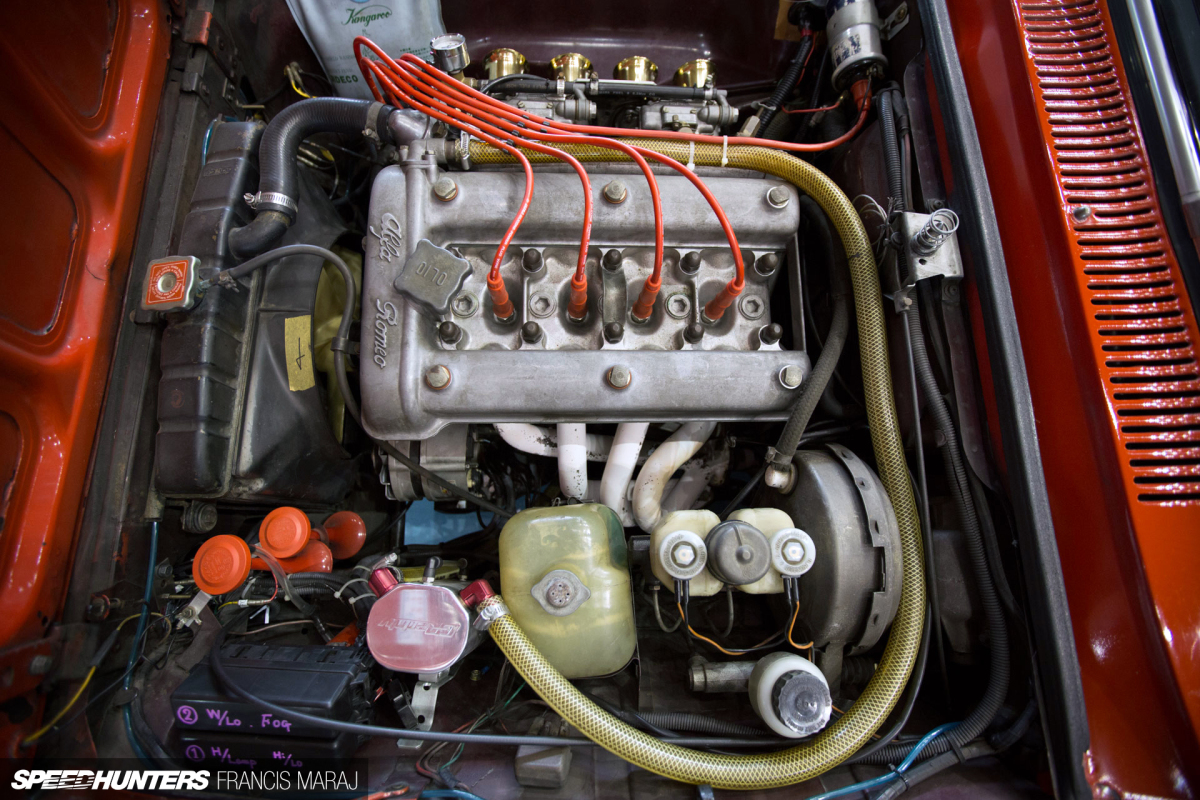 A quick look under the hood revealed a nicely maintained 2.0-liter power plant. It's been kept alive with rare parts imported from all over Europe, save for the addition of an oil catch can from GReddy.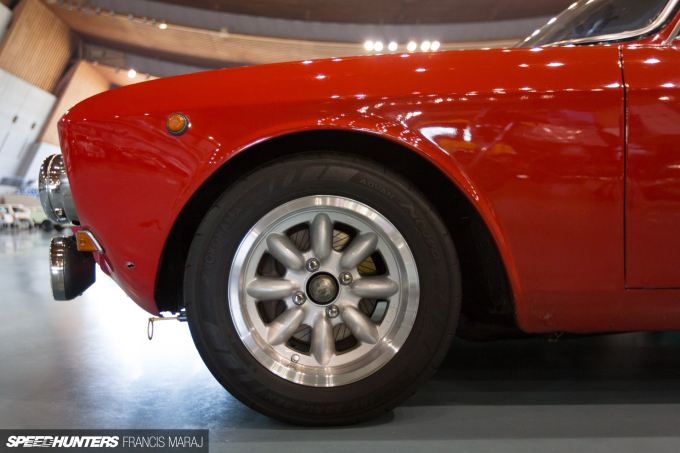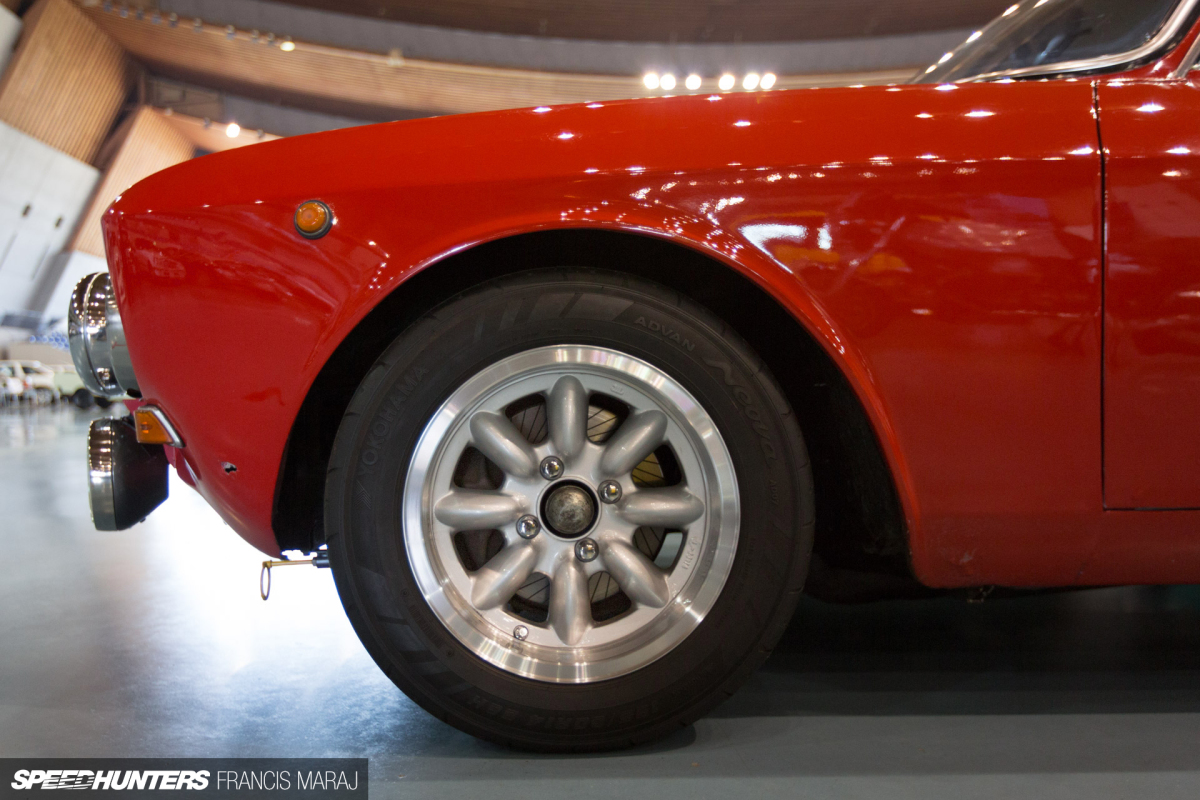 Old school Panasport ProRally wheels lend even more street cred to this racer.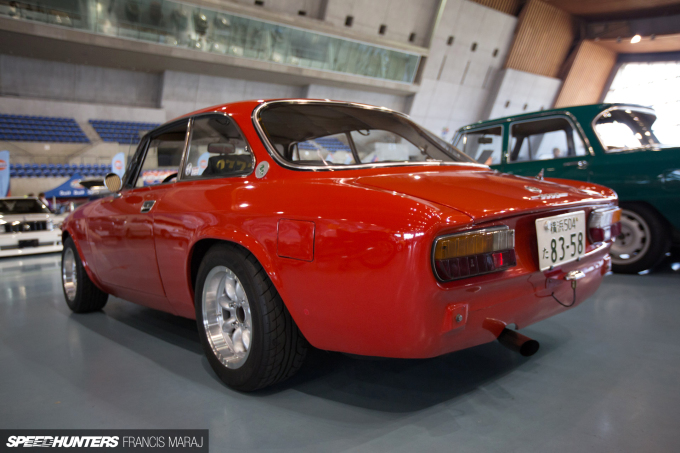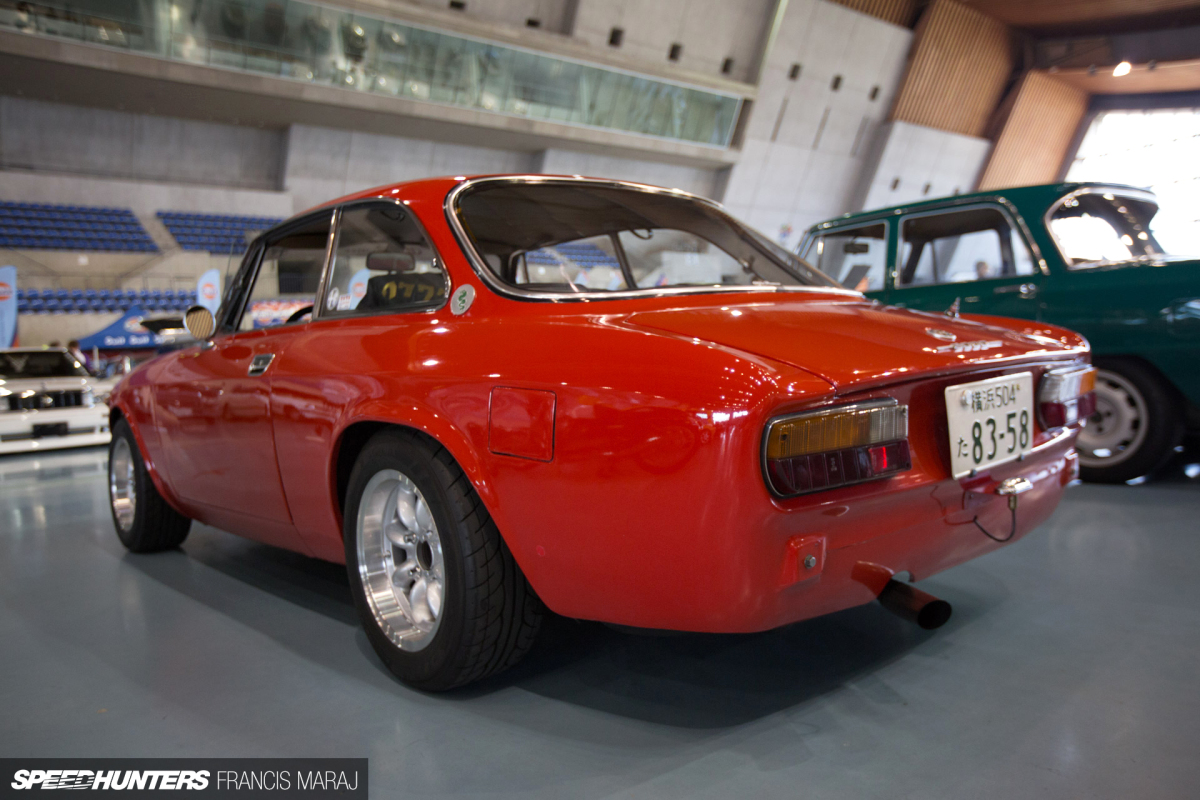 The rear bumper delete also tightens up the look at the back of the car. It's truly a marvellous little ride that has been owned by the same man for almost 20 years. He just happens to be a senior staff member at Autech, and the person responsible for the Autech R33 GT-R sedan!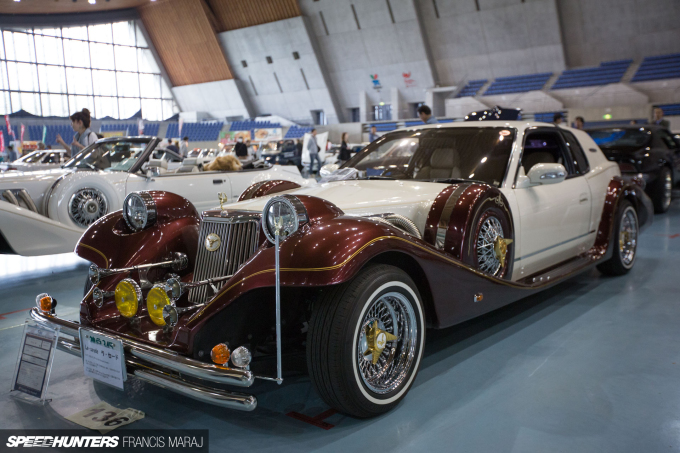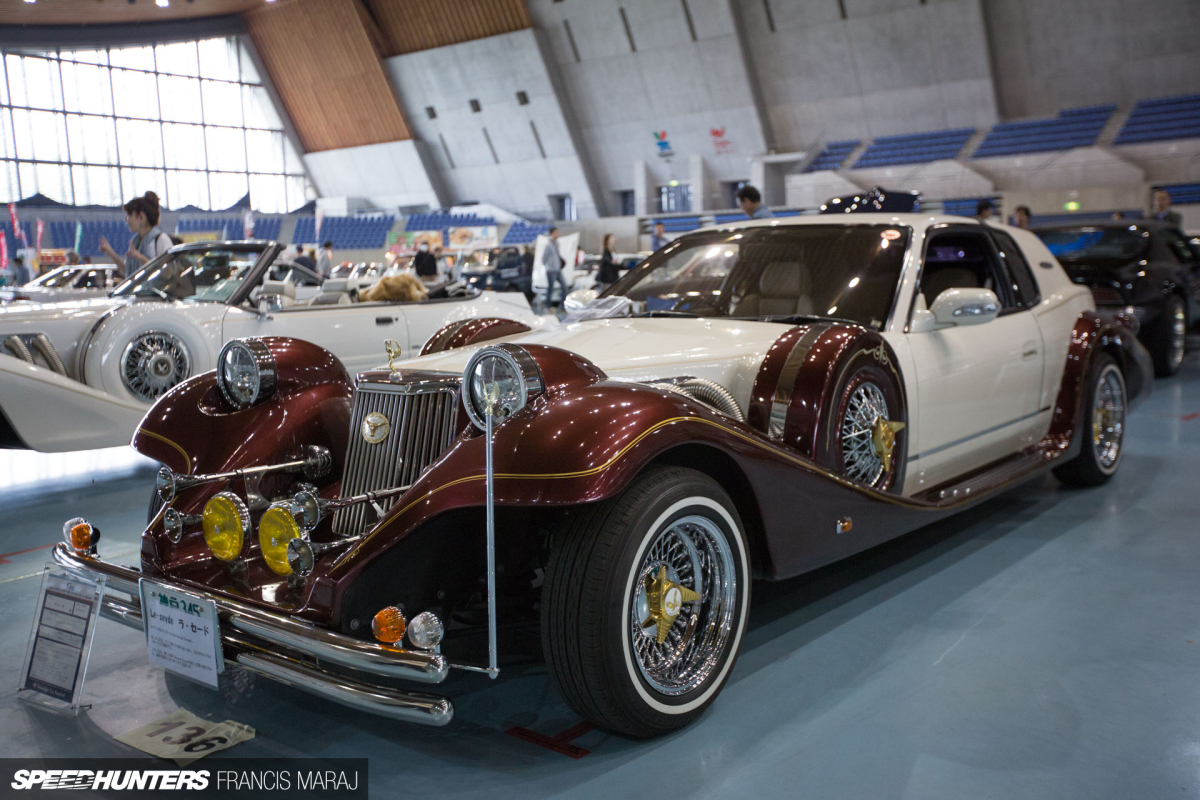 Nostalgic Car Festivals are also the place where you can see some odd pieces of machinery that you may otherwise never encounter, like this first-gen Mitsuoka Le Seyde.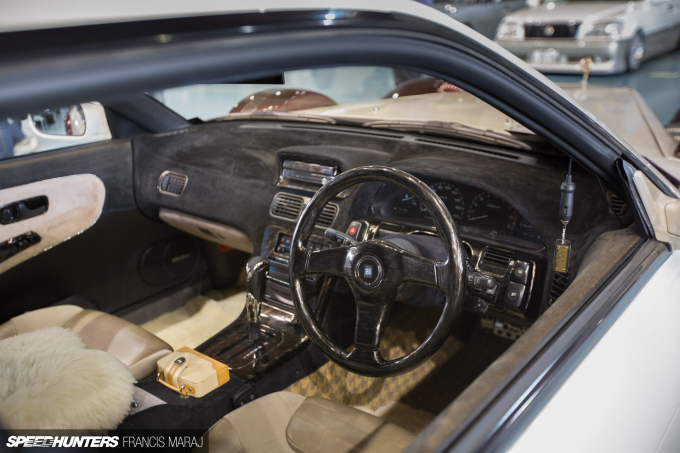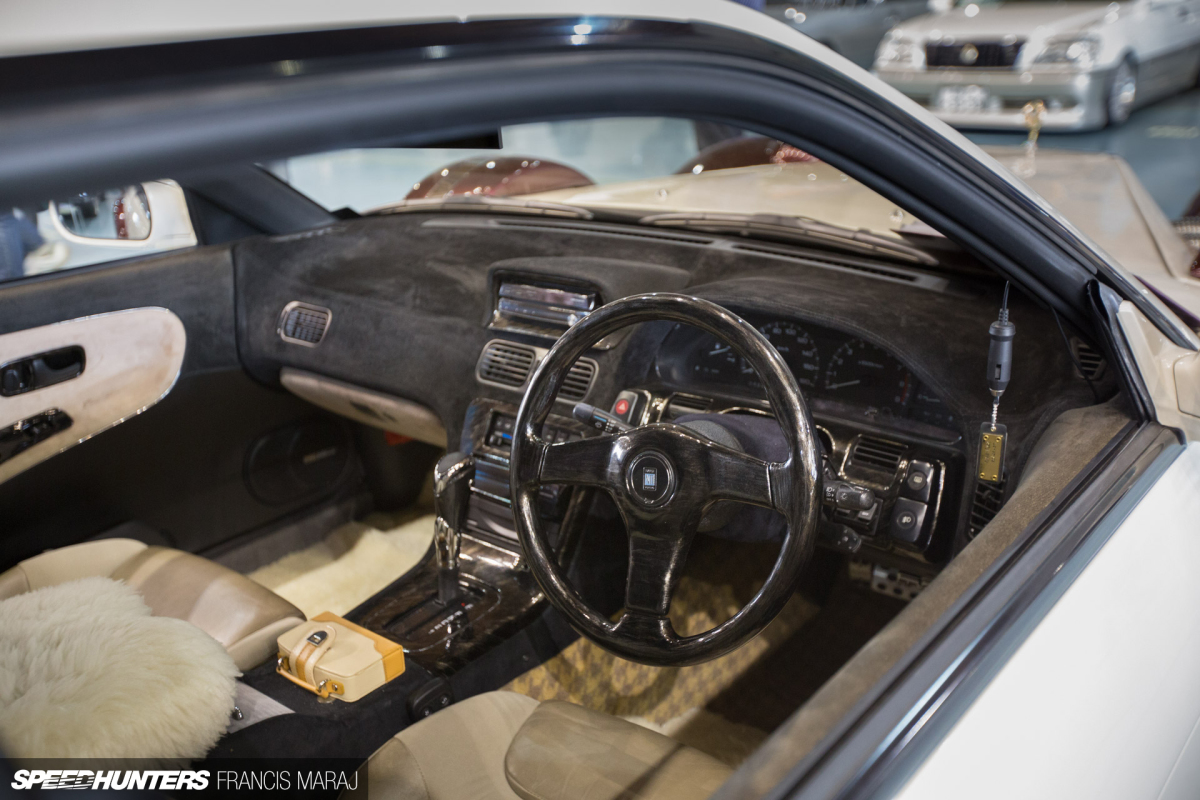 Mitsuoka is known for making whacky coach-built cars based mostly on Nissans, but the Le Seyde is definitely one of the stranger creations. Can you guess the base machine?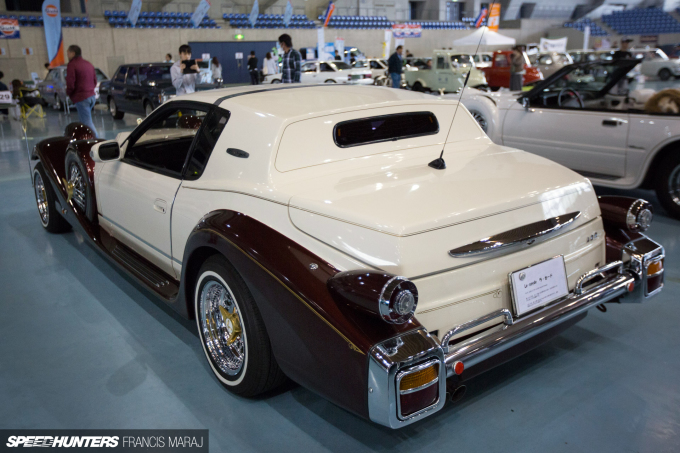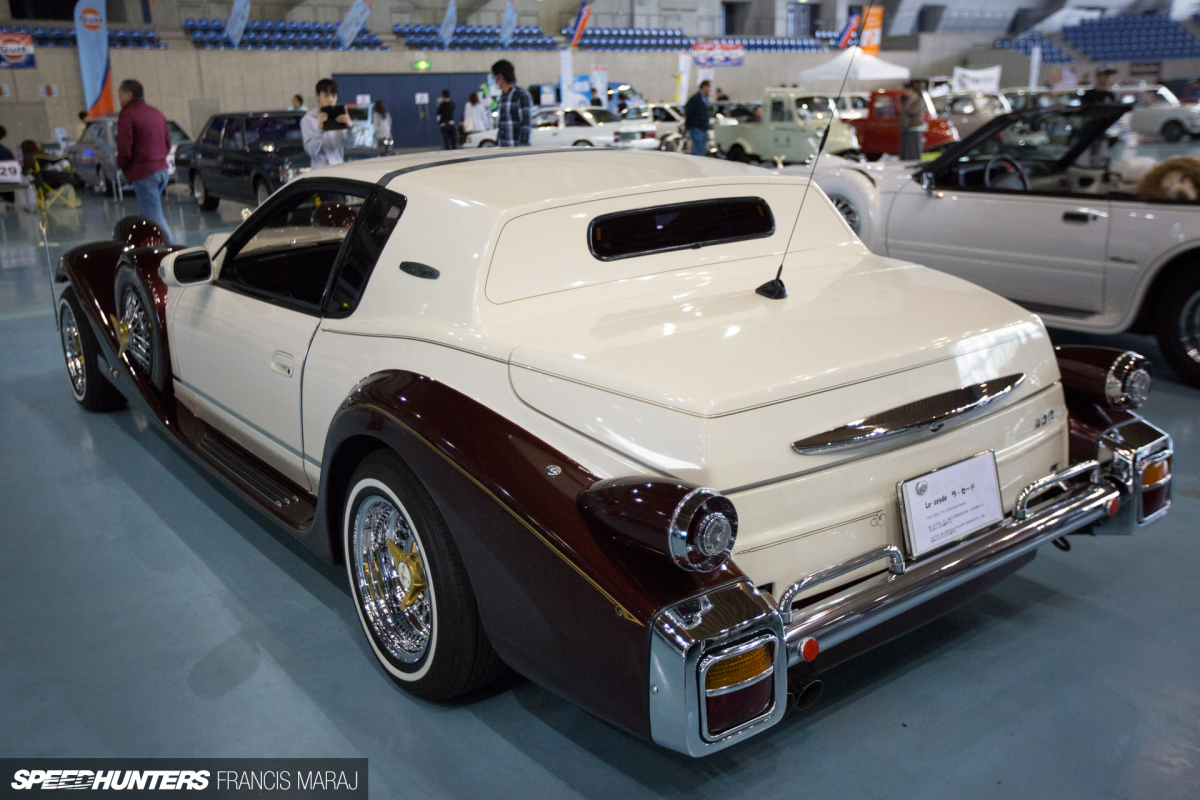 The door and quarter glass are a huge giveaway that this used to be an S13 Silvia. According to Mitsuoka, only 500 were made, thankfully.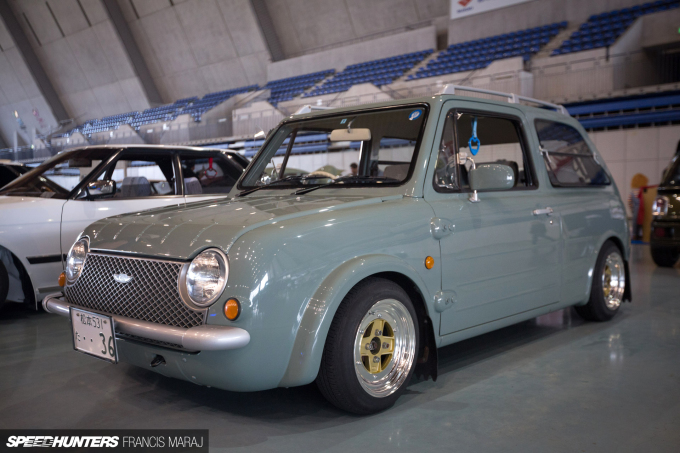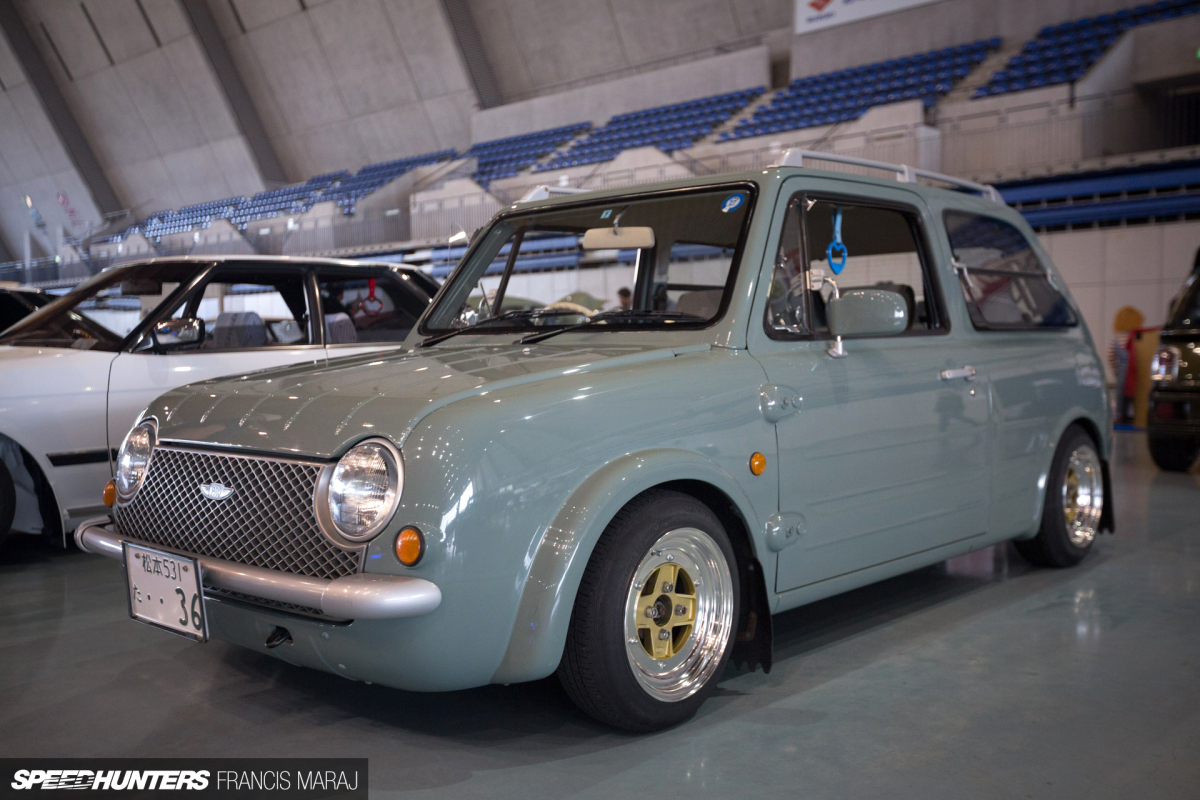 You rarely see Nissan Paos on the road, and finding a modded one is even rarer; but this pale blue specimen was sitting nicely on gold SSR MK-IIs.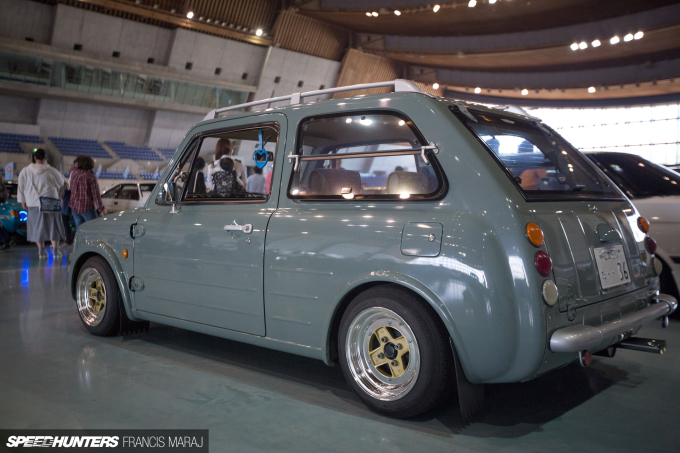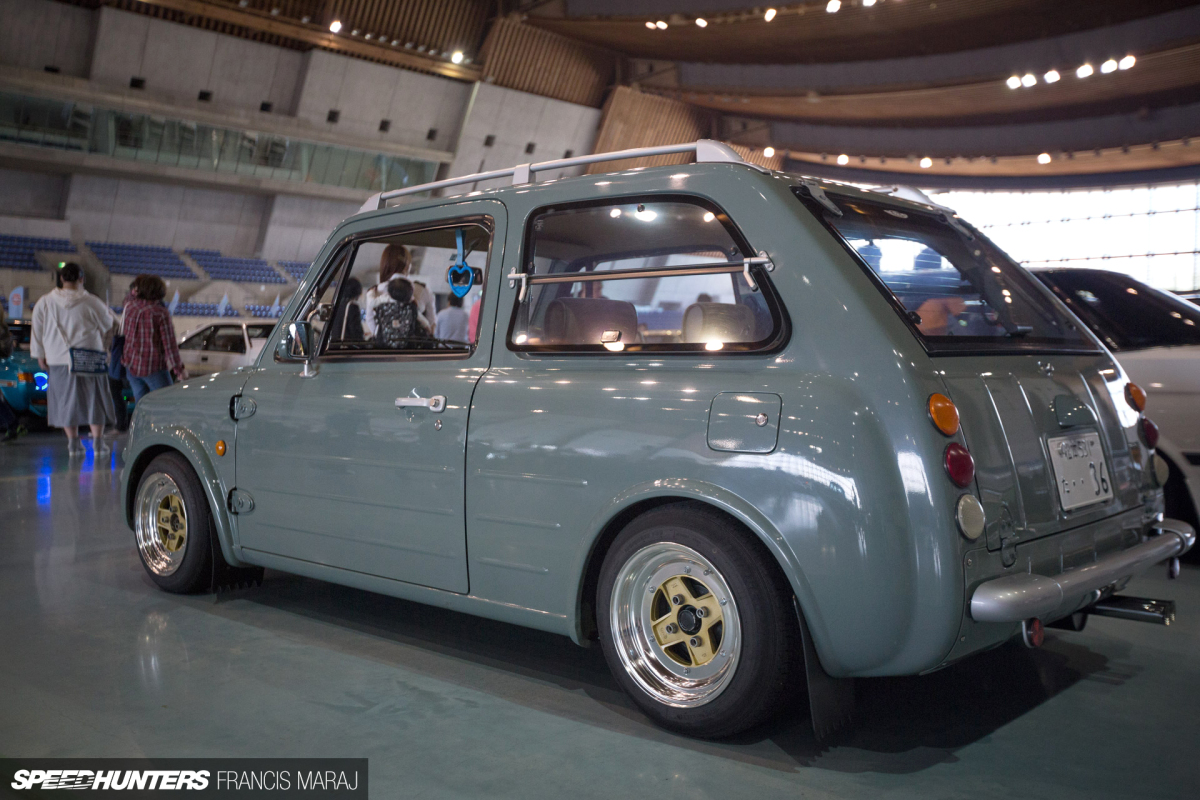 For obvious reasons, these cars aren't so popular with tuners, but as a little runabout daily driver I think the Pao has merit.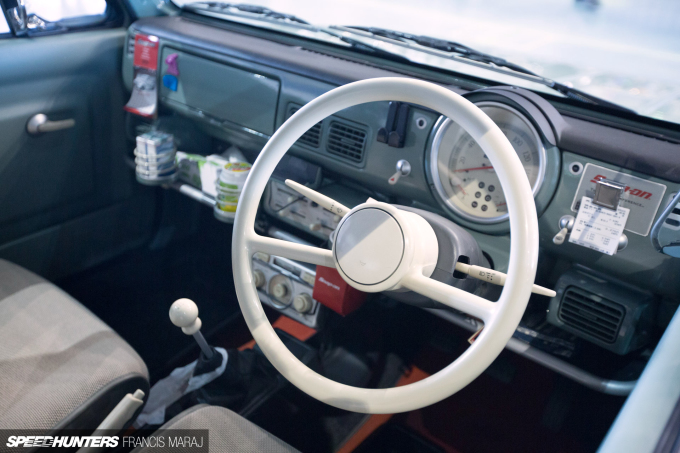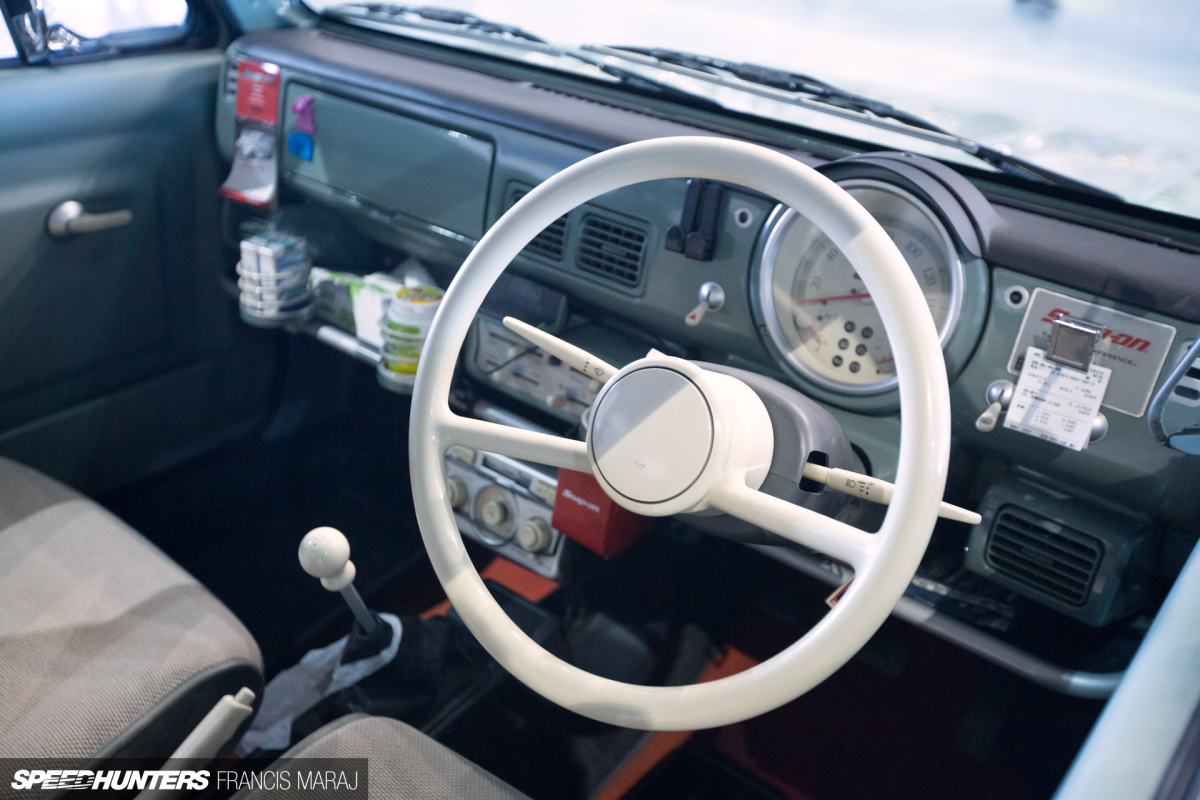 I especially like the retro 2CV-esque exterior styling, which carries over into the interior with a flat metallic dash and a crazy looking steering wheel.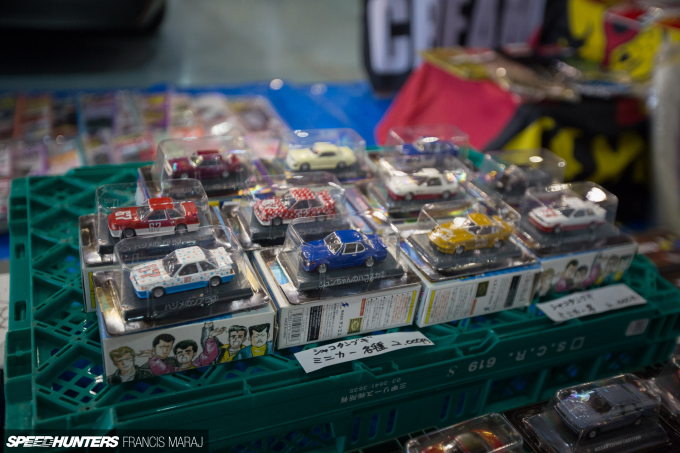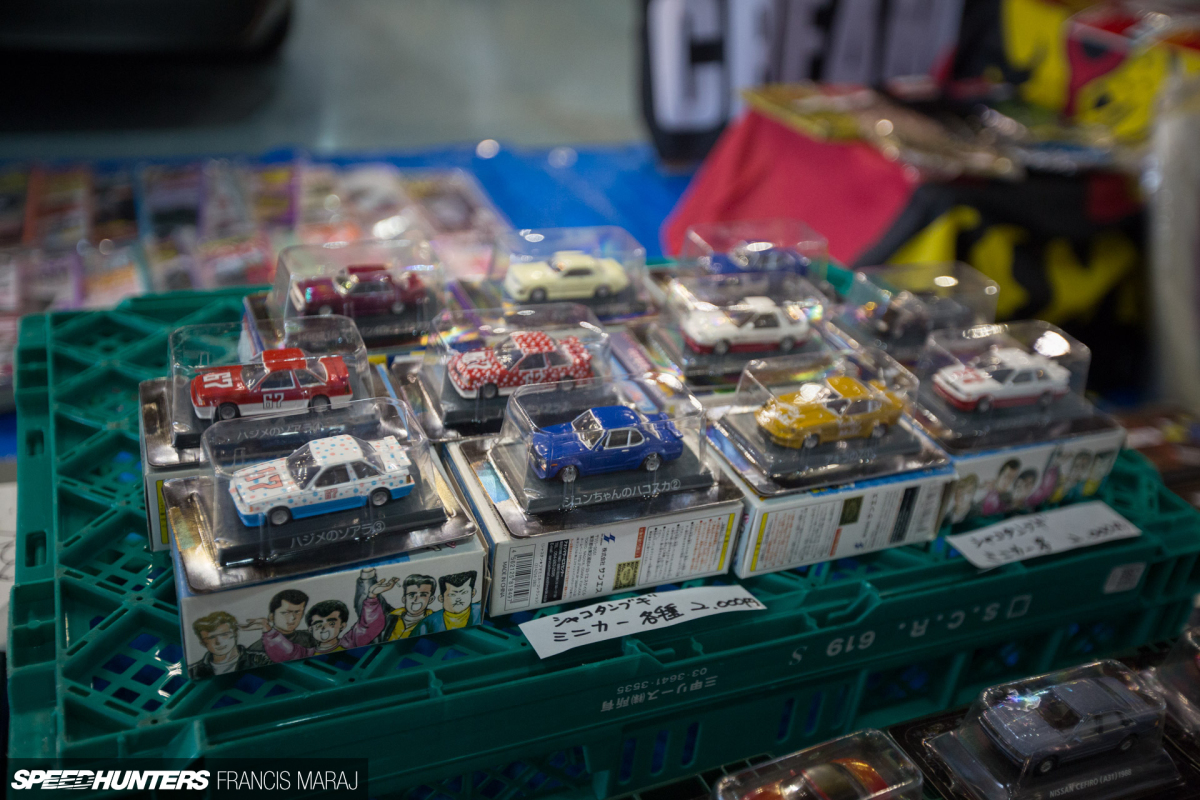 Another standout feature of Nostalgic Car Festivals is the huge amount of swap-meet style stuff that vendors bring to sell. You really can find some some treasures amongst other's trash, like this set of Shakotan Boogie die-casts. I would have picked them up, except for the fact that they cost 20 bucks apiece!
Precious Metal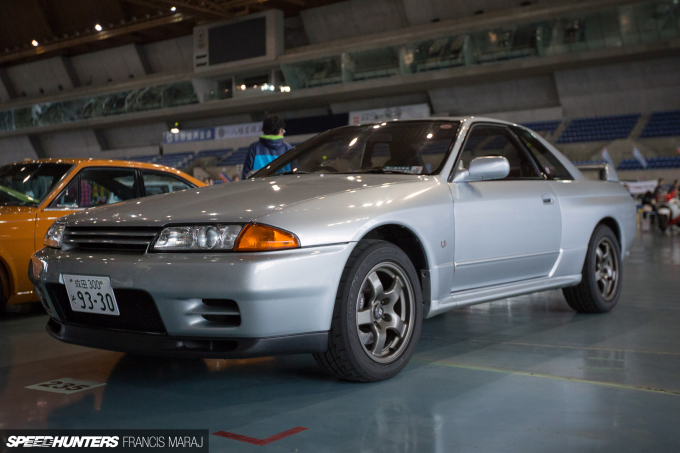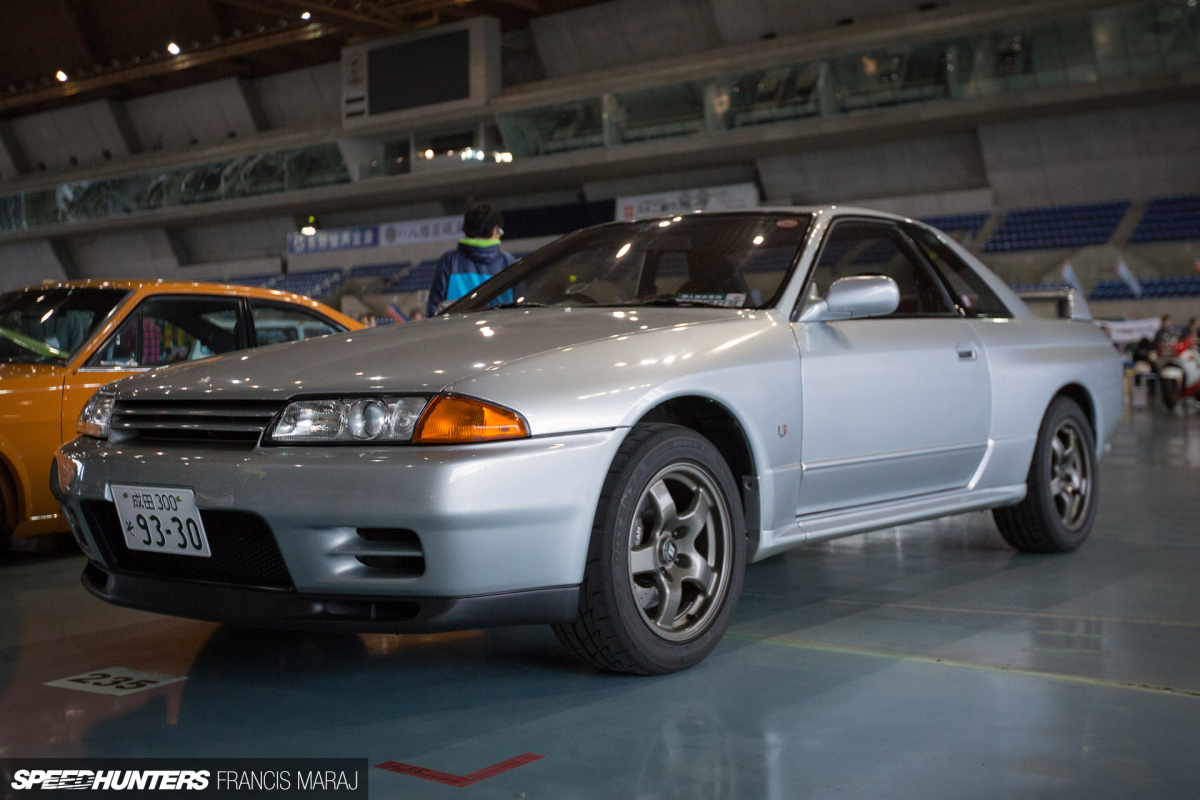 Now here's something that is getting harder and harder to find due to so many examples being snapped up by US buyers – an almost completely stock R32 Nissan Skyline GT-R.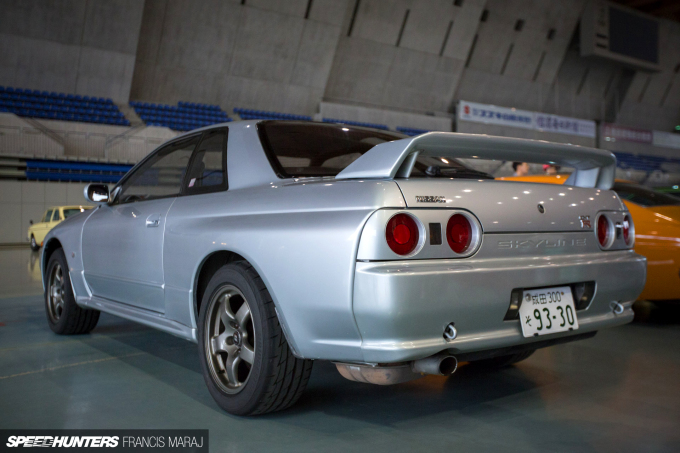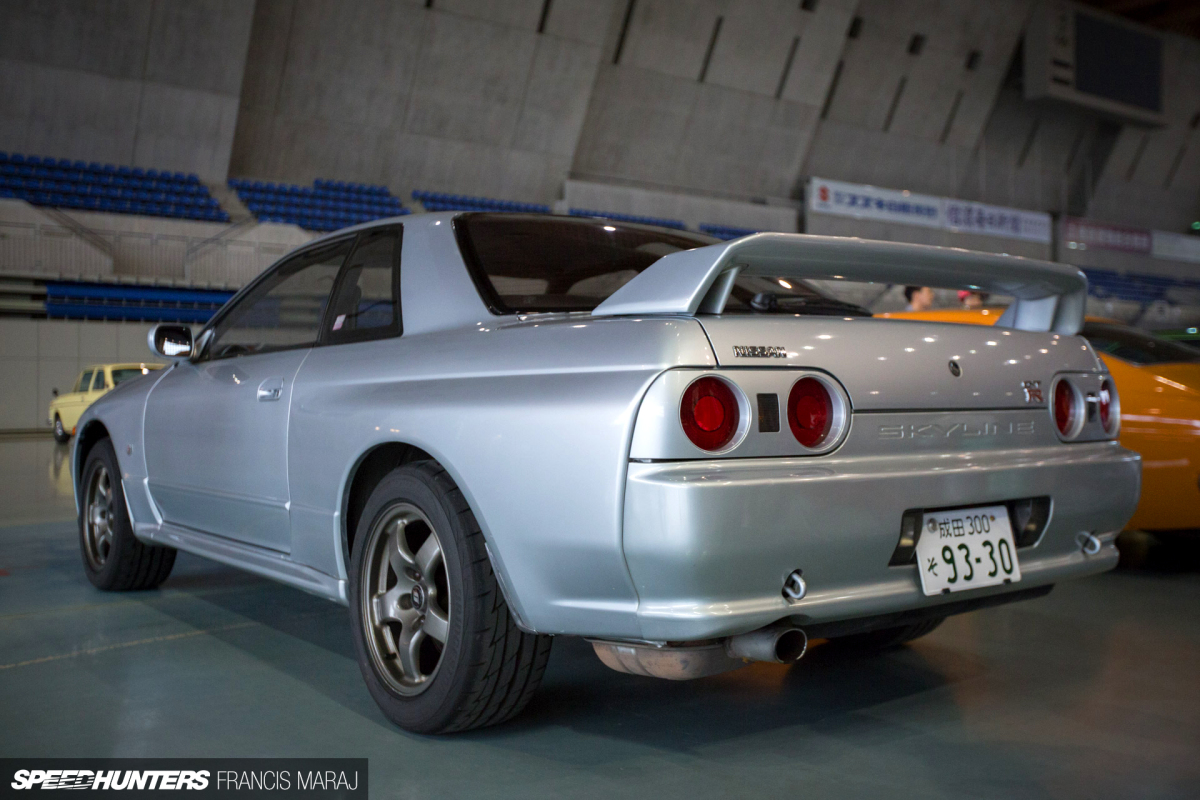 It's so minty-fresh that the OEM muffler is still intact after 25 years! The amount of willpower it must have taken to not modify this thing is beyond my comprehension.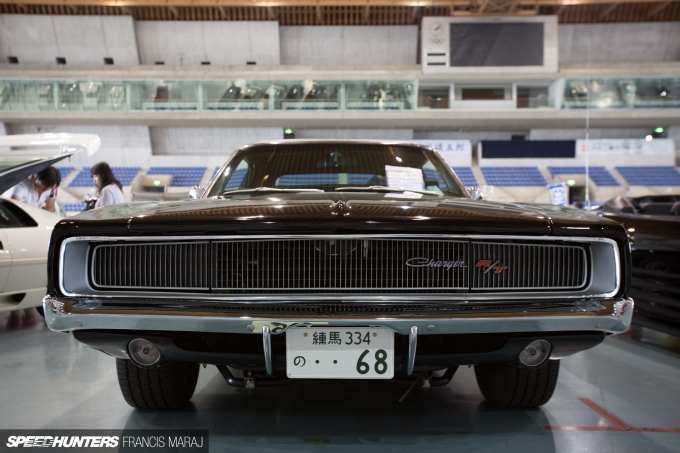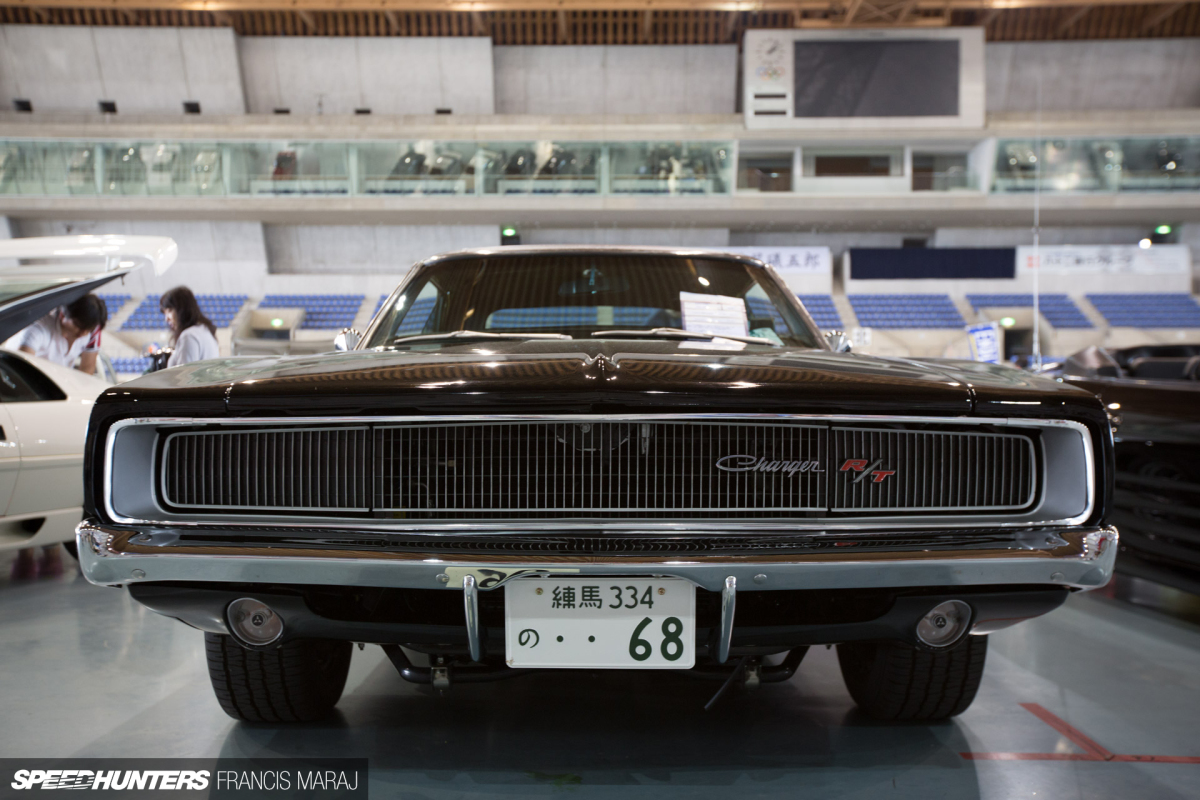 There is nothing better than seeing an American muscle car in Japan, and for me this second generation Dodge Charger is one of the best I've come across.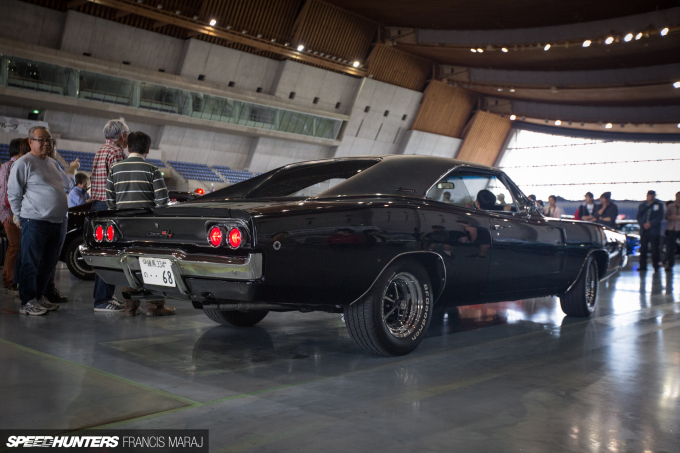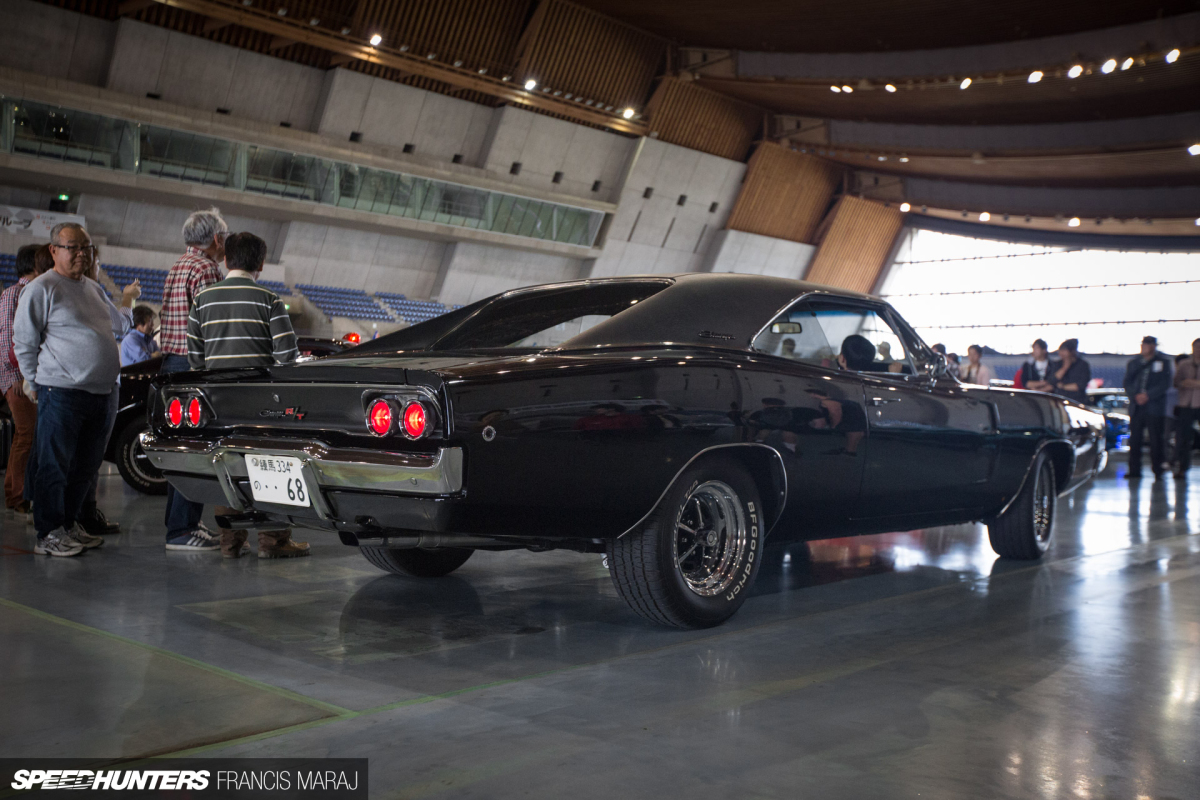 It's so cool, that anyone who drives it would surely gain extra confidence and charisma, like making a deal with the devil. The owner of this car said he imported it as a bare shell and slowly built it up over the past two years.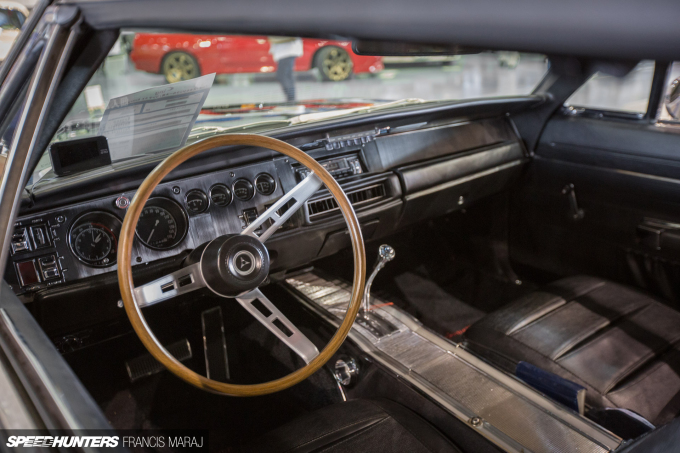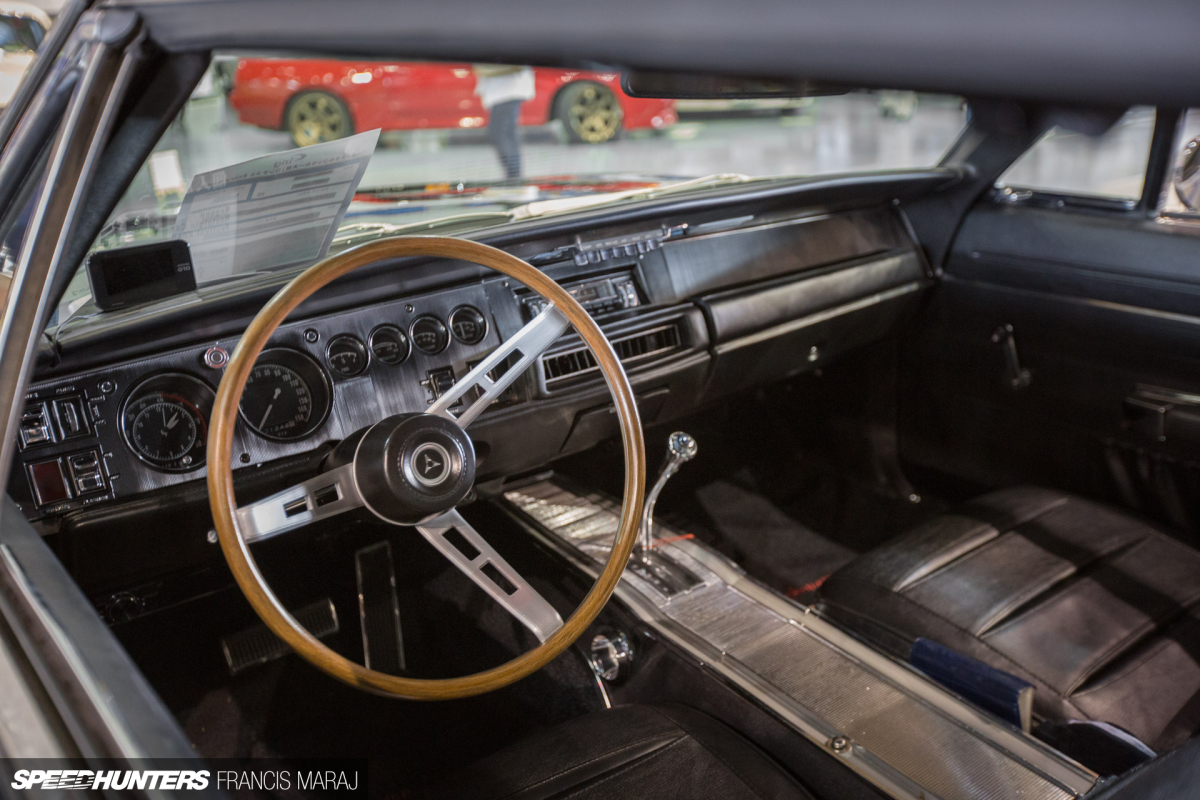 The interior is immaculate right down to the radio and center console. It's amazing to me that this Charger was restored here in Japan, but then again, the Japanese way of attending to every detail suits this sort of thing.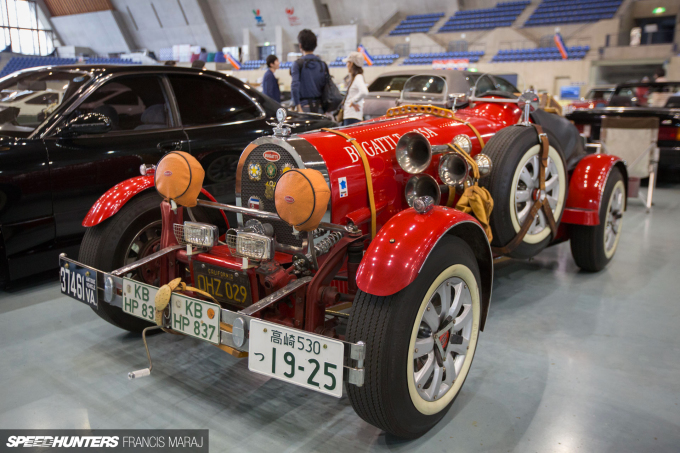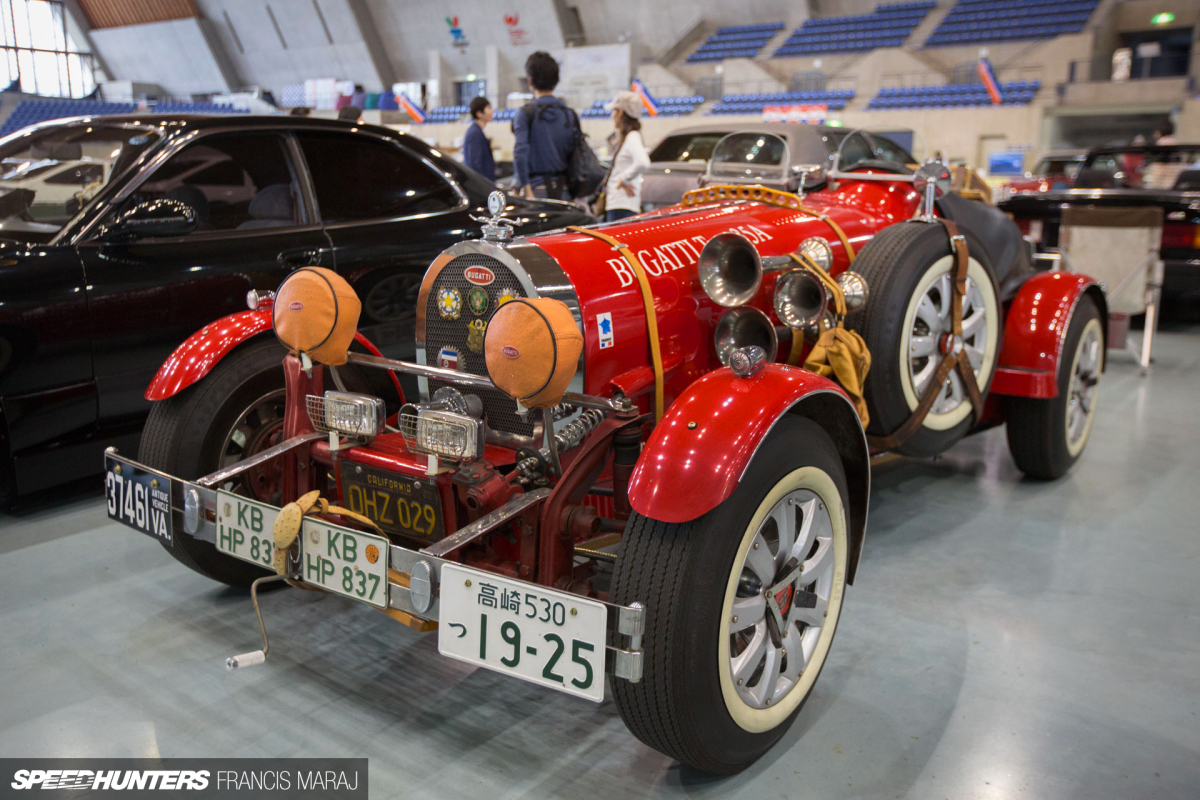 The same attention to detail can be seen in this Bugatti Type 35 kit car, which looks like it just came through a time machine. Decorated with license plates from various locales, this car is made to look like an old school road rally racer.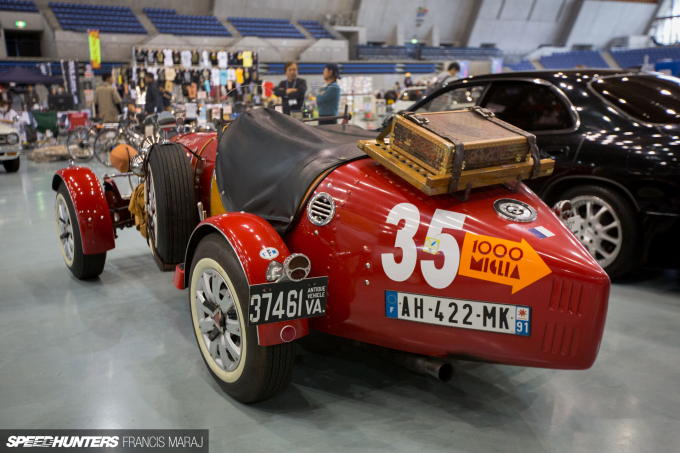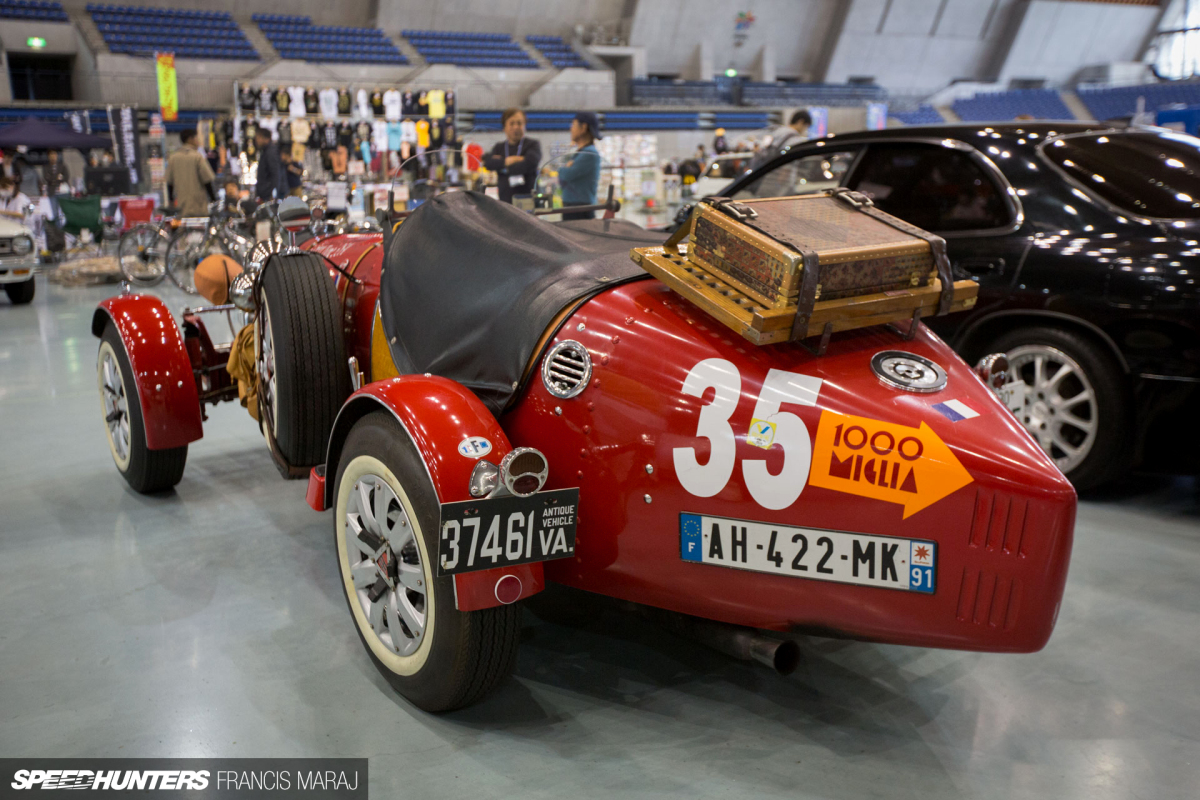 Even though it's just a replica, it can't have been cheap to build. I wonder what hides beneath the hood? It would be all too perfect if some sort of naturally aspirated Japanese engine like a 3S-GE or L28 was nestled in there.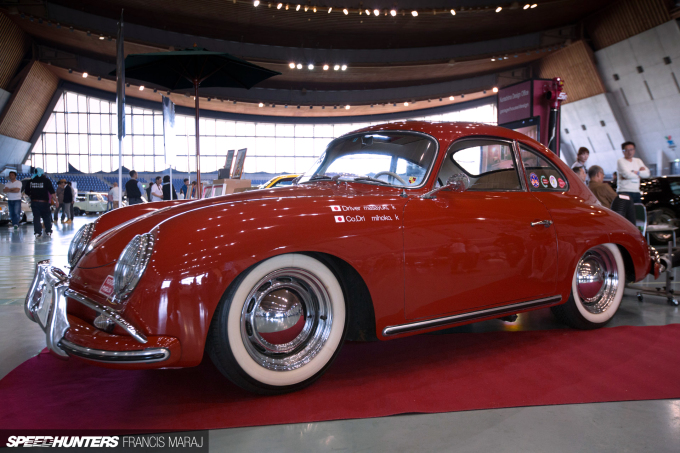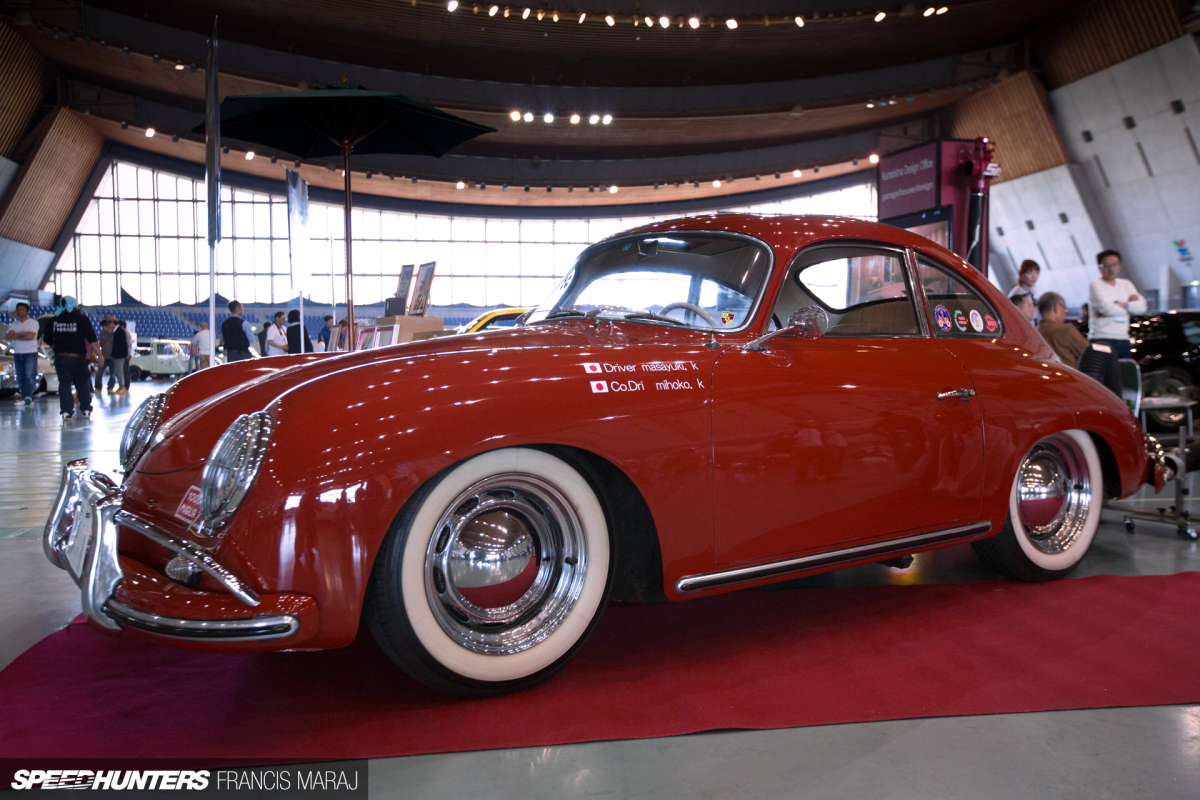 Kurashima Design, an architectural firm that specializes in luxury homes and garages, attended Nagano Nostalgic Car Festival 2016 to show off its version of the ultimate man-cave. To better sell the idea, the company owner's personal Porsche 356 1600 Super took center-stage in the display.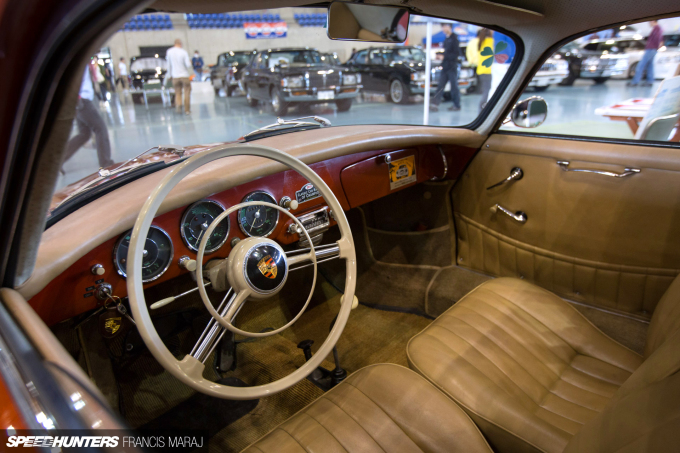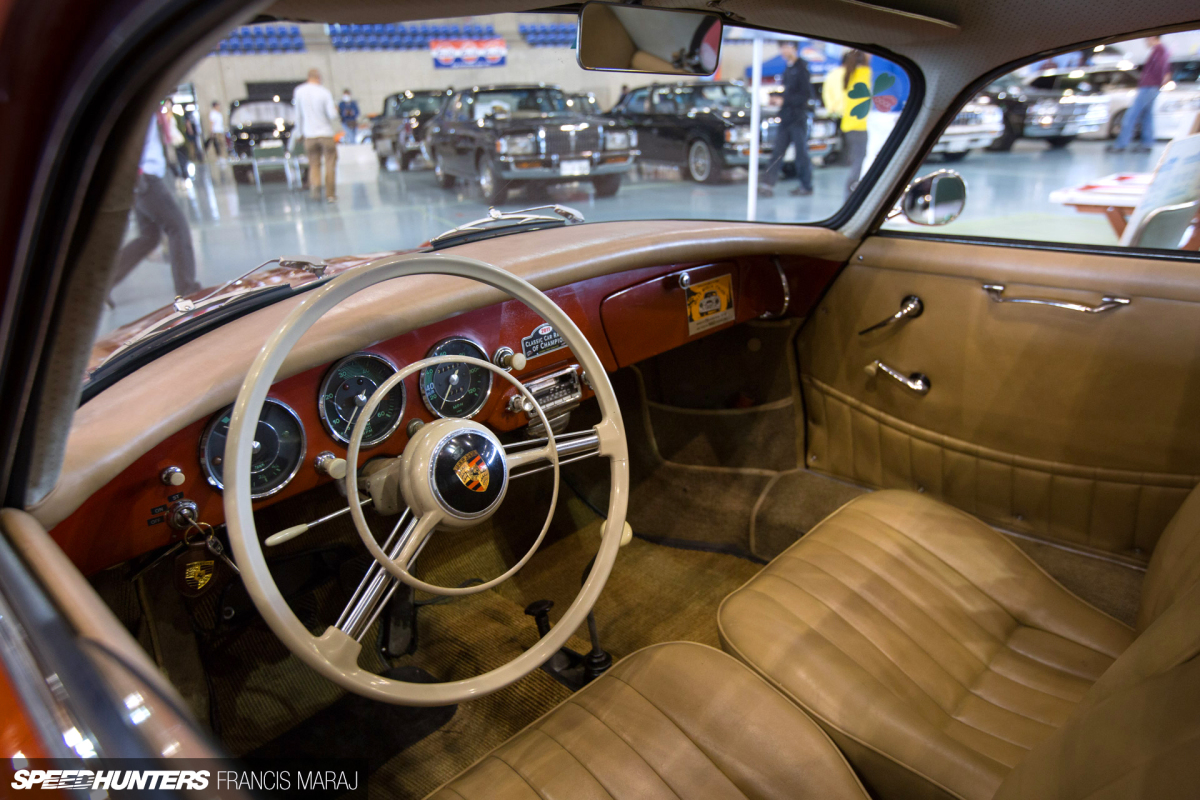 It's funny to think how expensive these things have become in the past few years, but for the amount of money required to buy into an old 356 you get a pretty sweet Sunday cruiser. Just imagine rolling down to the local coffee shop in this…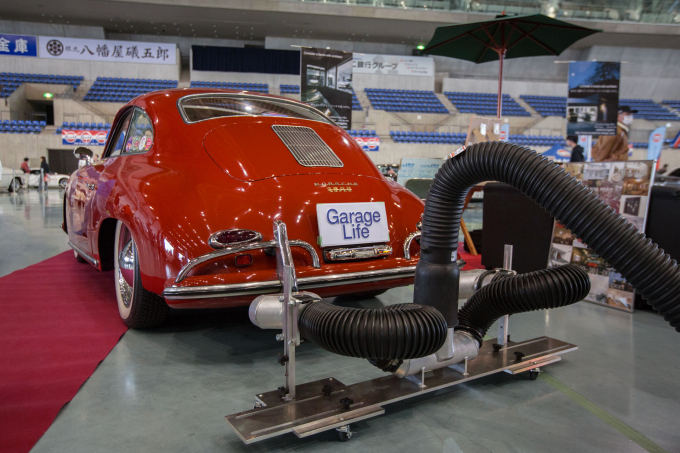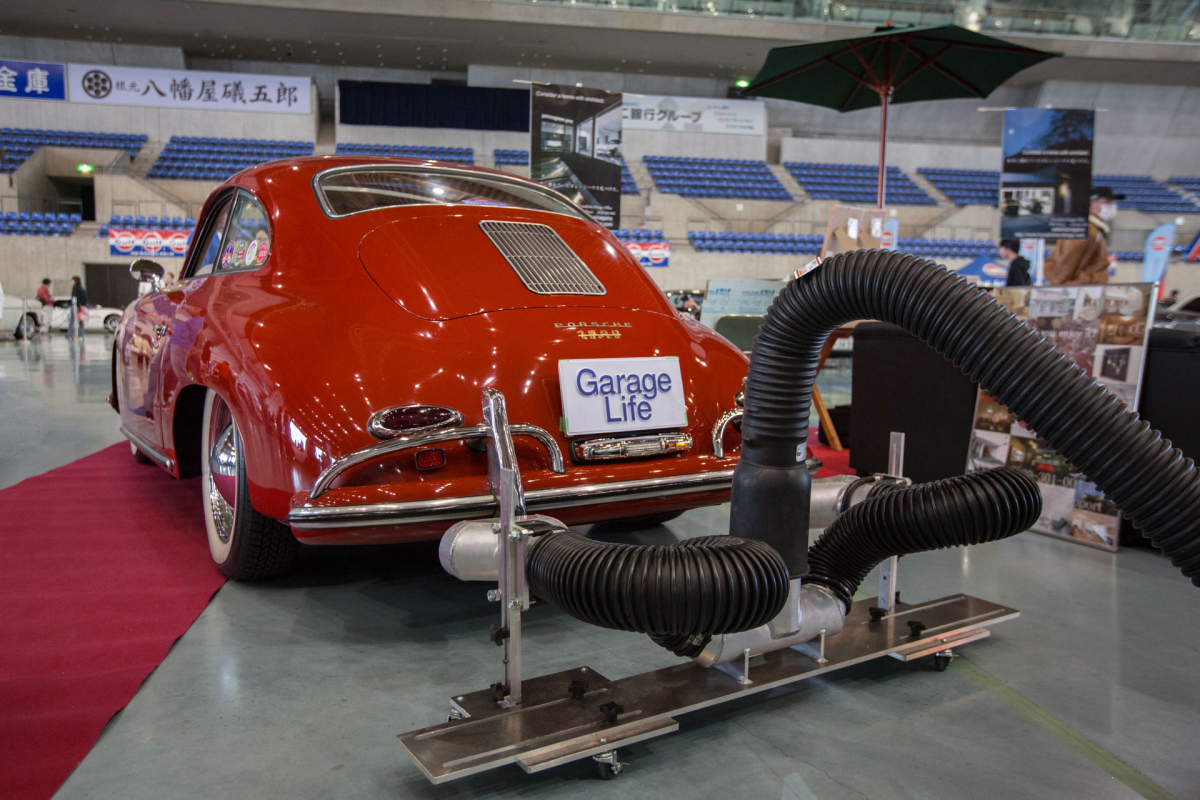 Kurashima also had a demonstration of an EG Way Out system hooked up to the Porsche. This device allows car owners to start their car in the garage or home, and let it run safely by vacuuming the exhaust gases out. Just in case you want to show off the sound of your engine to your dinner guests.
Carpark King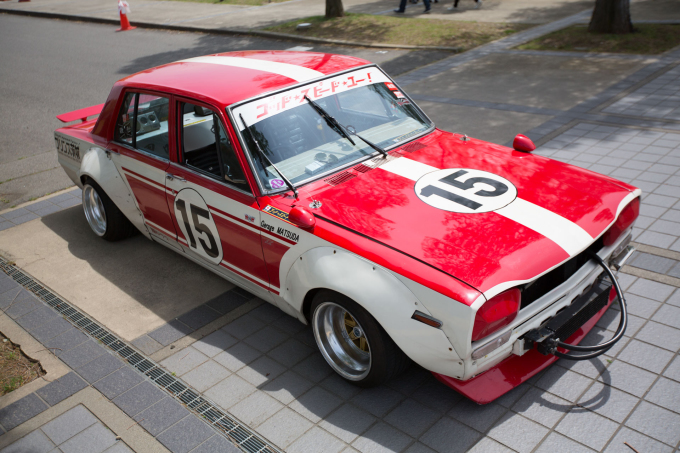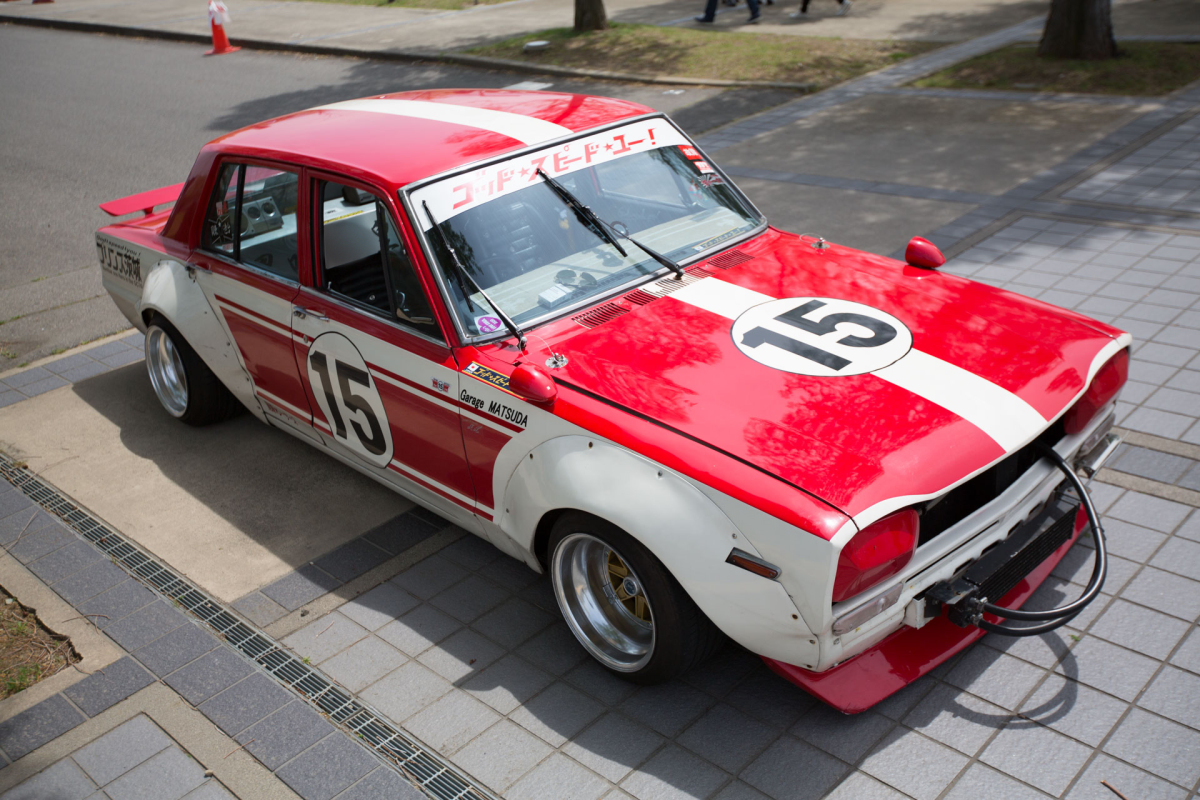 As usual with shows in Japan, the parking lot is sometimes even better than the event itself, and for me the best car of the day was found outside. This Hakosuka sedan was decked out guranchan style like the old '70s race cars.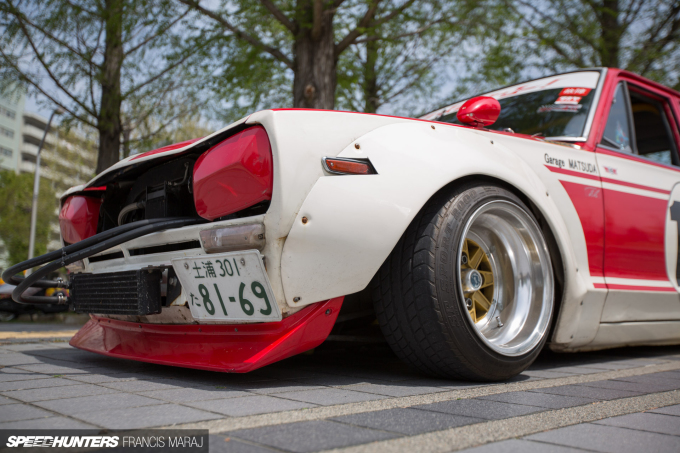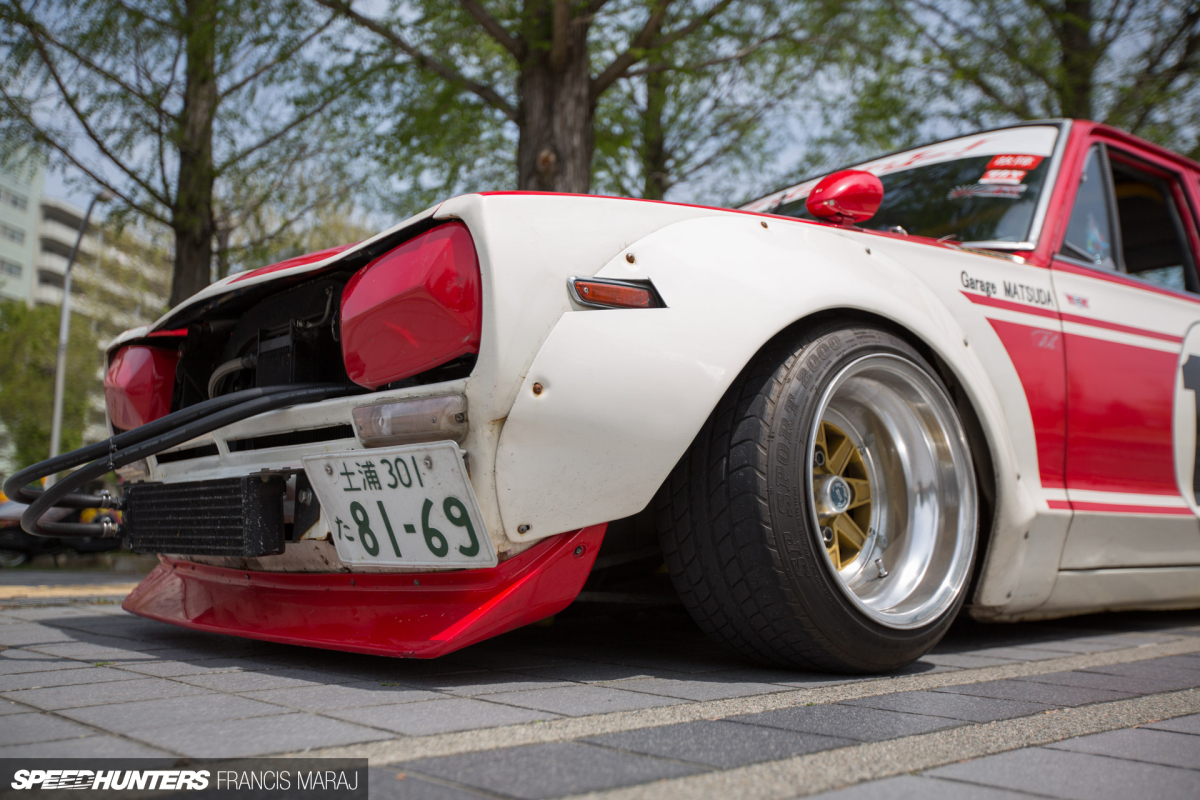 A deppa (front chin spoiler), externally-mounted oil cooler and crooked headlight covers are staples of the cult of shakotan.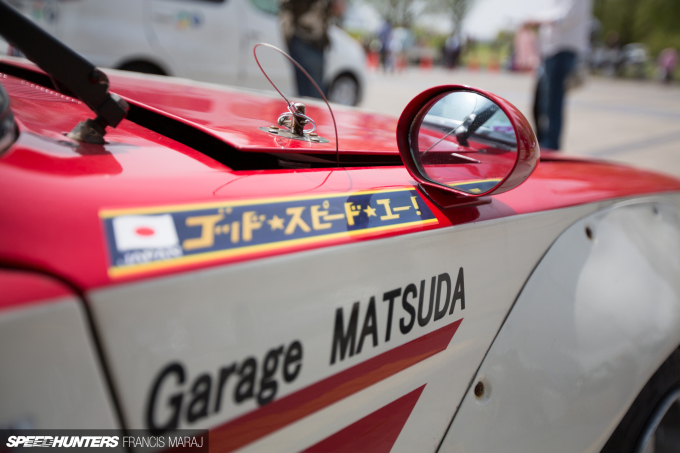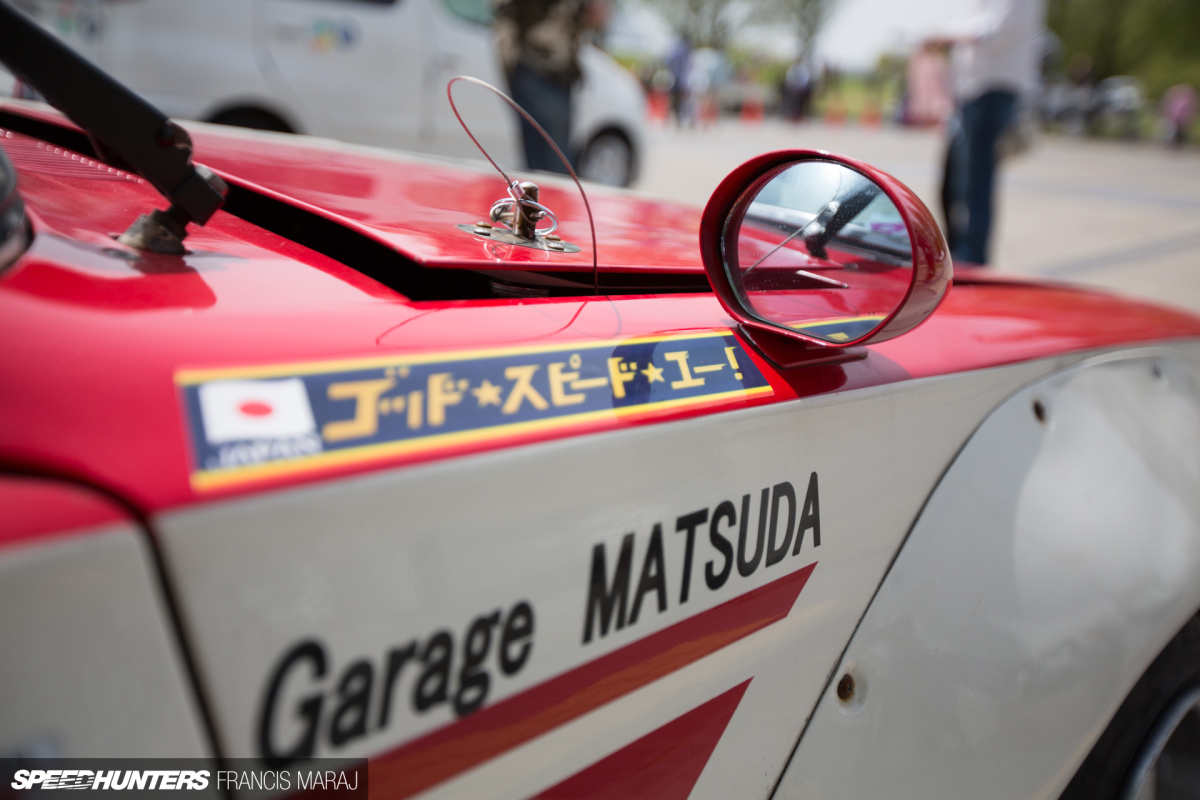 As per the era, fender mounted mirrors are the norm, however these rounded, more modern versions complemented the car rather well.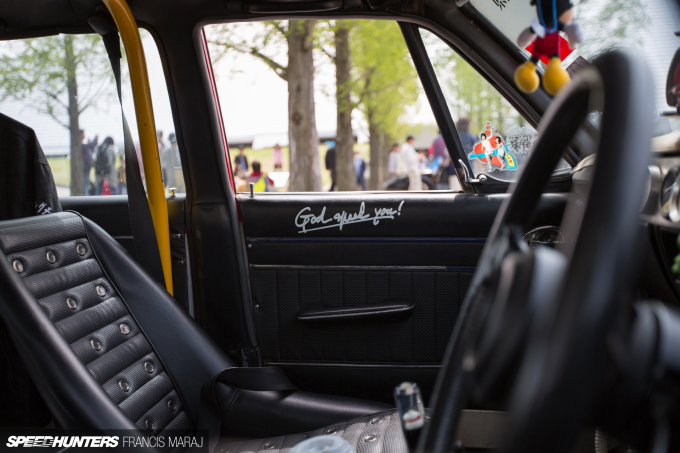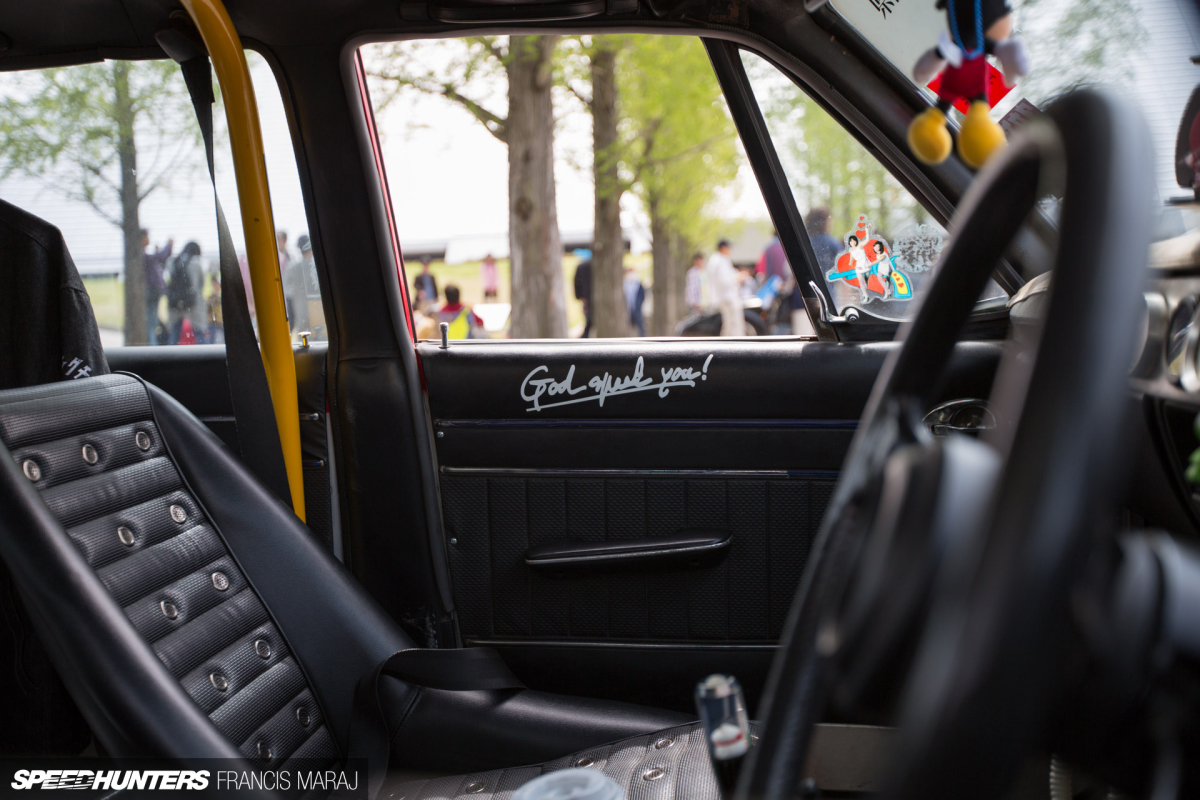 Short and deep buckets inside cradle the driver and passenger in old school cool comfort.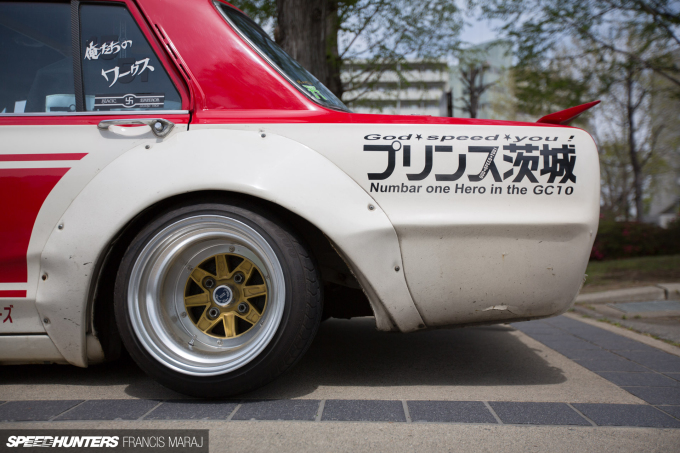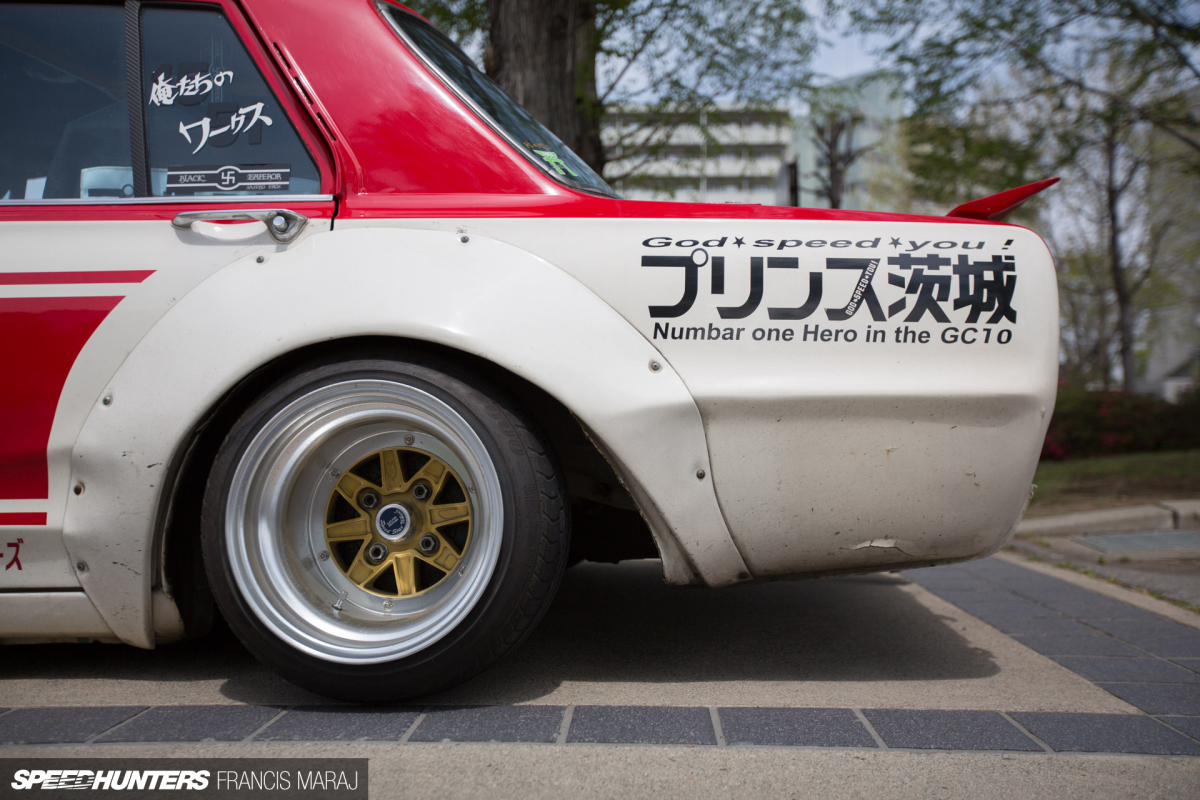 Slammed to the rails on SSR MK-IIIs with enough negative offset to bath a baby in the barrels, this Skyline epitomizes low car culture in Japan.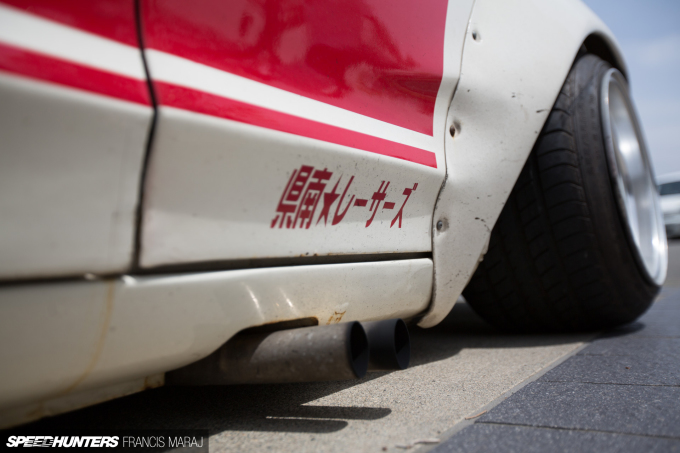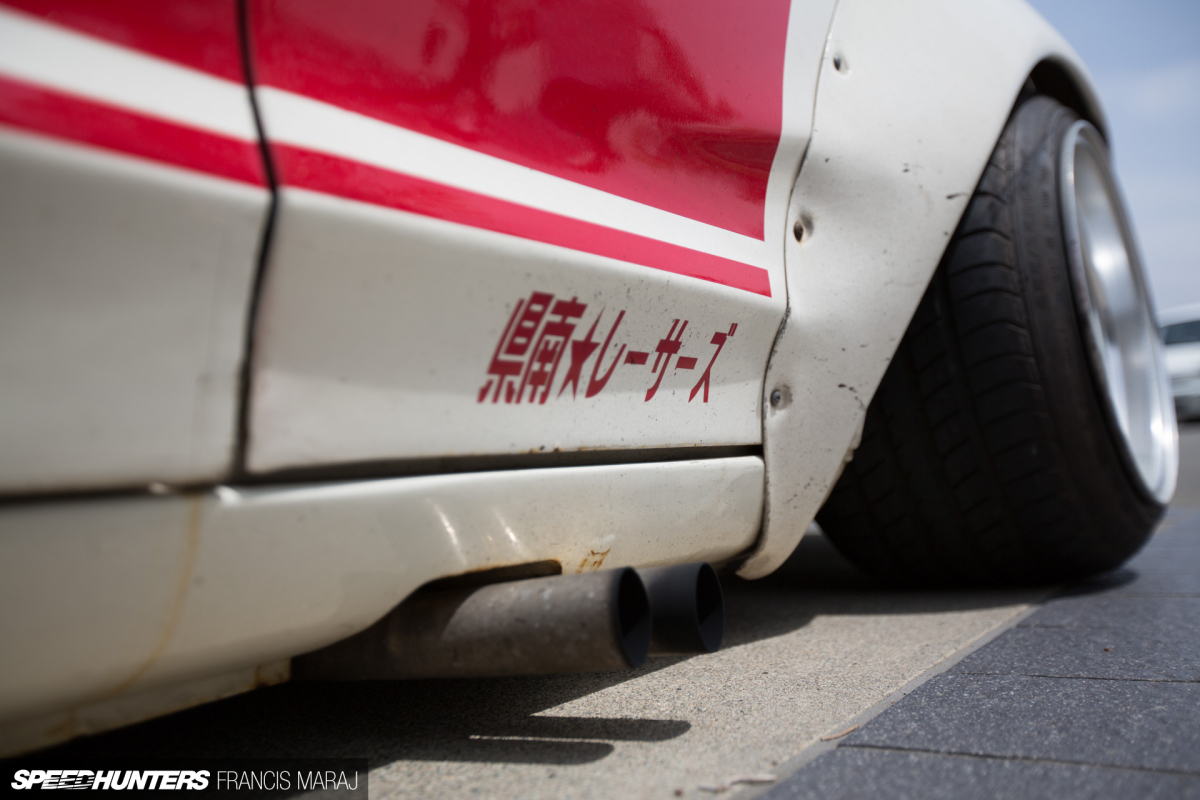 The L-series engine sings via these side-exit exhaust pipes; a song that any car fan would enjoy I'm sure.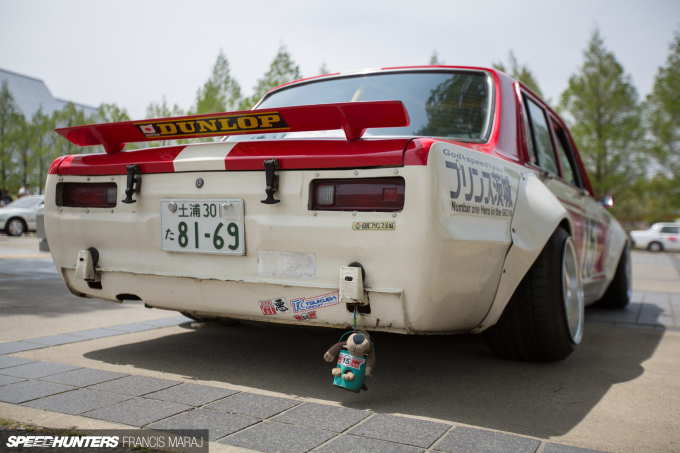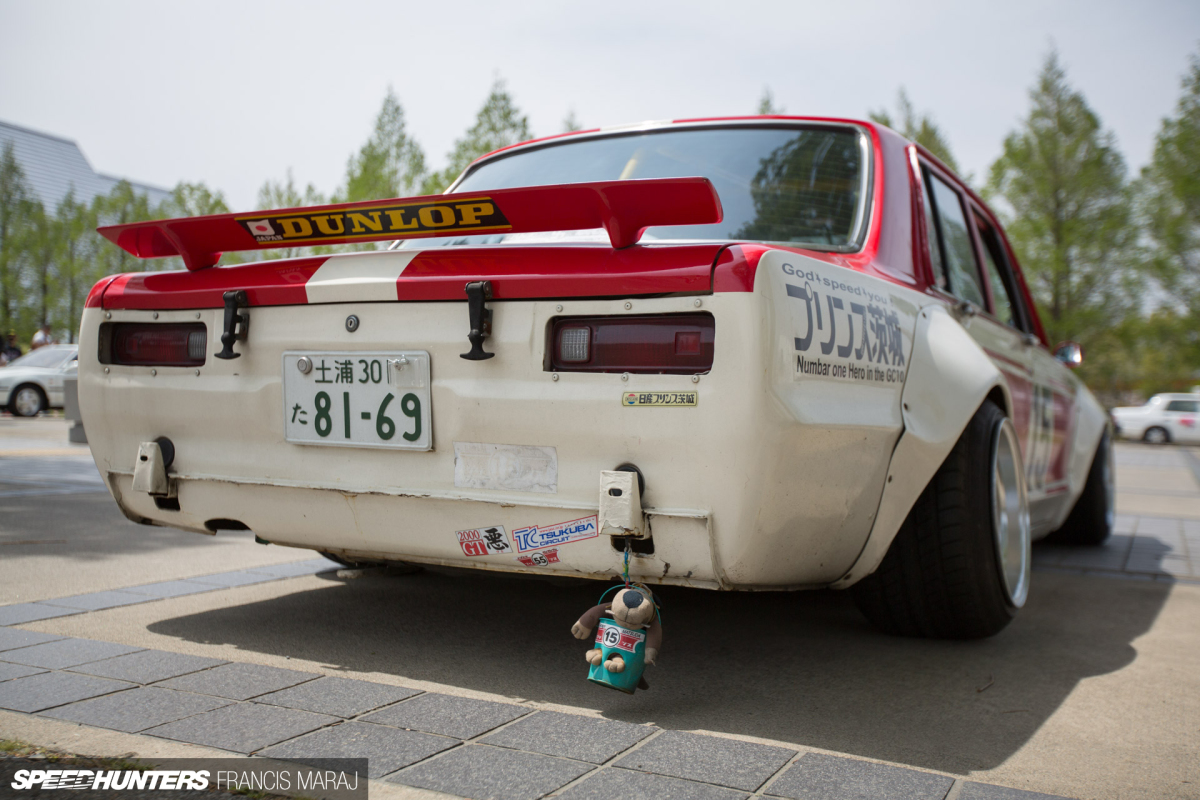 The Hakosuka was fitting end to a great day. I always enjoy classic car meets, and even though I've been attending similar events for a few years now, I am still surprised by the amount of new stuff I discover at these local shows. I'll never get tired of it.
Francis Maraj
Instagram: hashiriyadotnet
Facebook: hashiriya.net