Three Is The Magic Number
While my main post on the simply fantastic GT3 party at Highlands Motorsport Park centered around the glamour kids and their spectacular machinery, what I didn't touch on were the supporting acts, which too had some uber-cool hardware competing.
Above all the GT3 machines present that weekend, no car caught my attention more solidly than an E36 BMW sedan running in the 'Rennsport' support category.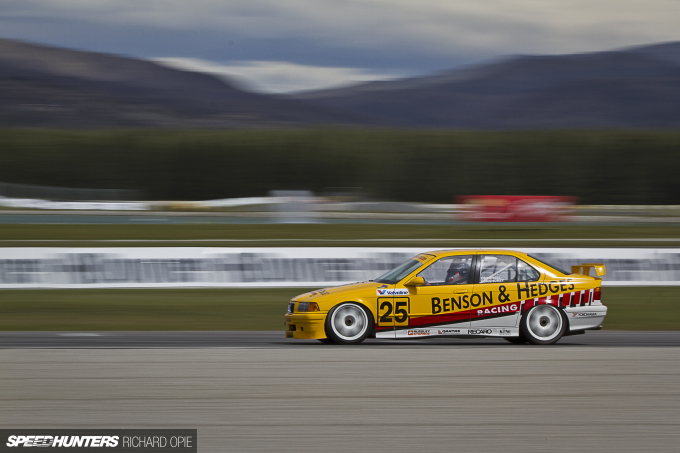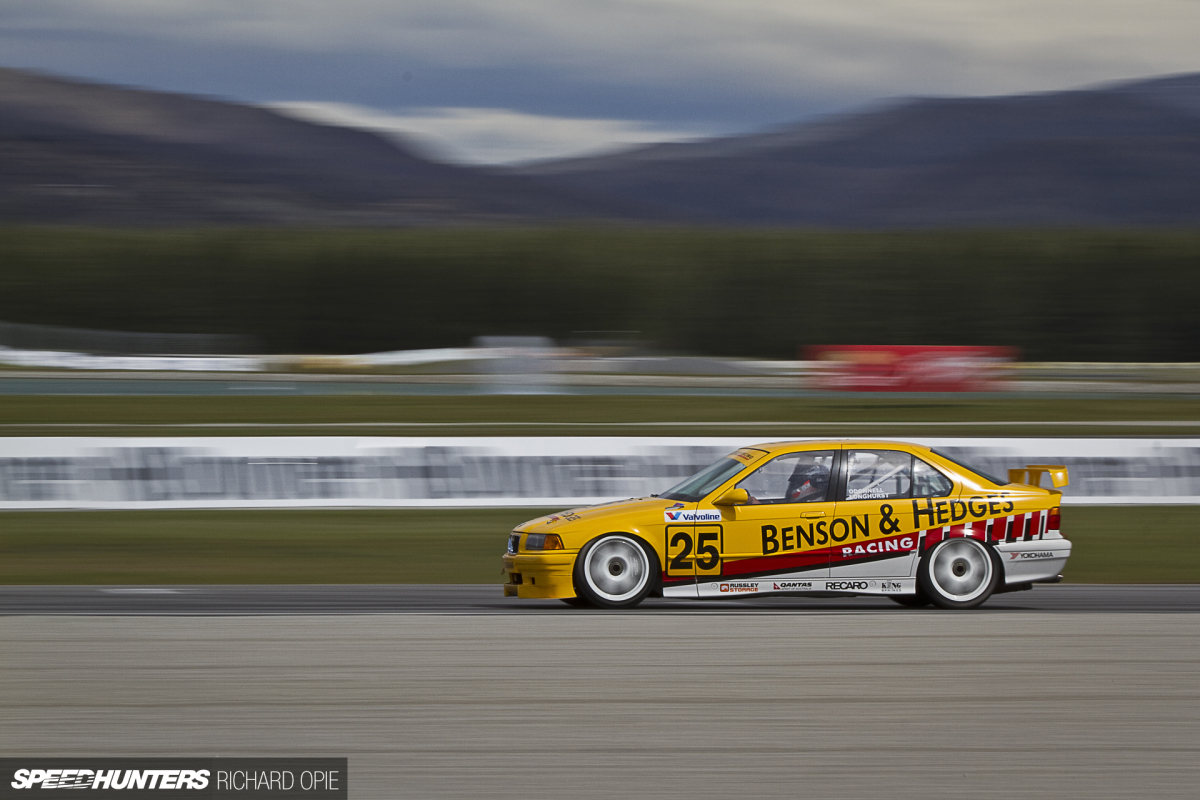 This isn't just any old clapped-out E36 grocery-getter though, far from it. The glorious, naturally aspirated induction resonance as this particular 3 Series accelerated hard towards the final corner of Highlands announced its lineage loud and clear: Super Tourer. Cars normally mundane, transformed into the extraordinary and driven wheel-to-wheel and mirror-to-mirror with absolutely no holds barred.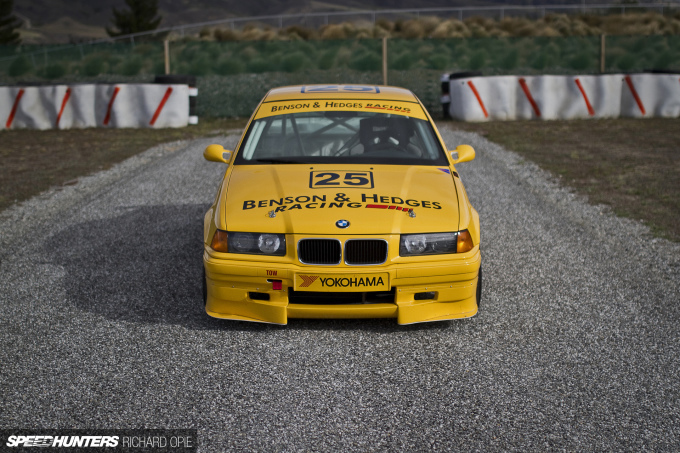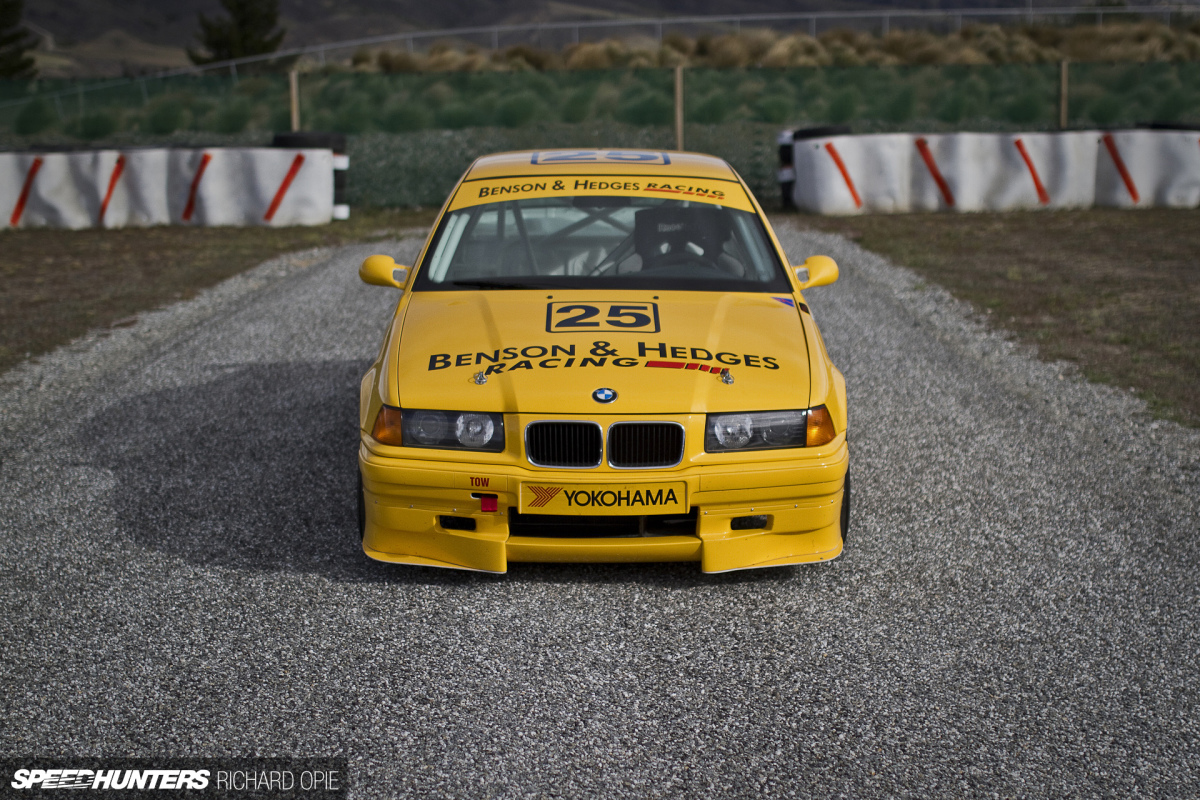 Not ever, has any race formula derived on this planet captured my attention like the Super Touring era between 1992 and 2001, so when confronted with the opportunity to immortalise this ex-Tony Longhurst BMW and share it here on Speedhunters, I got that excited I broke into a sprint while trying to track down both car and owner in the pit area.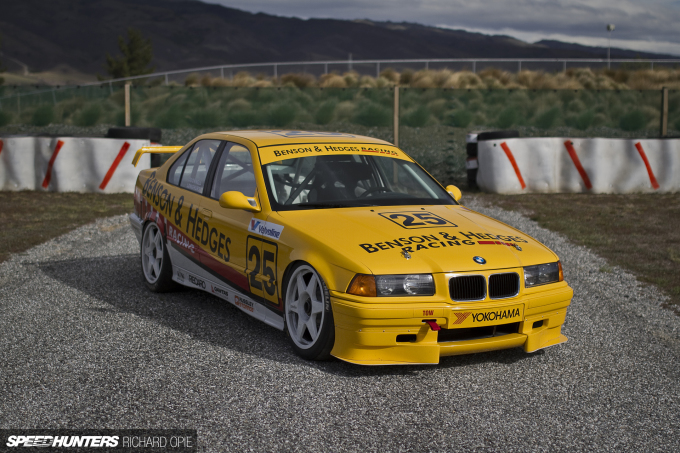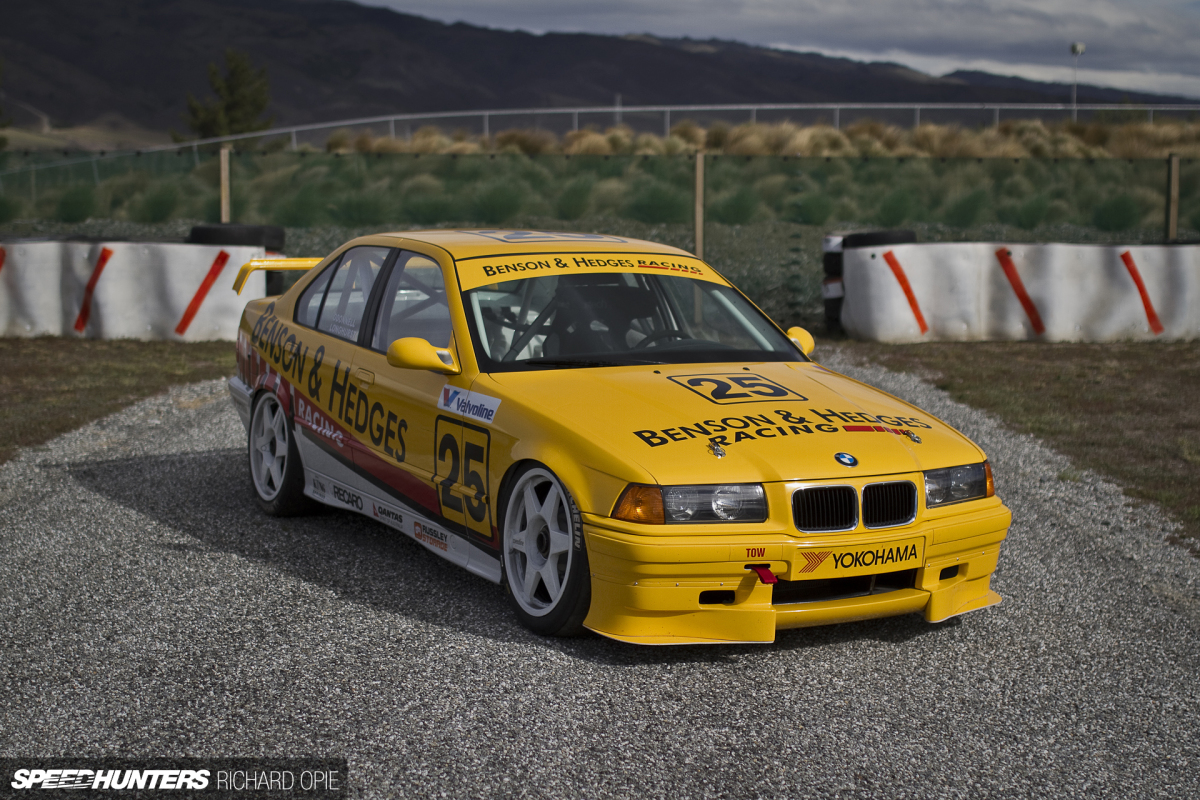 Thankfully, current custodian Lindsay O'Donnell was happy to make it happen, rolling the freshly-restored car into the center of the pits for a few (okay, so I went completely overboard) shots. Like many cars of its era, the BMW has worn several battle liveries. Beginning life in 1993 as an Italian series campaigner, the E36 was shipped to Australia in 1994 to run in the then new Australian Super Touring series by the Australian works BMW team. Subsequently passing through a number of privateers, Lindsay acquired the car in 2003; first restoring it to the original Italian livery, then recently completely refurbishing the car again in the distinctive Benson & Hedges colours as run by Longhurst.
Excuse the lo-fi video, but this car is forever etched into the fabric of Australasian motorsport history, courtesy of Longhurst's altercation with team mate Paul Morris at Winton Motor Raceway in 1994. Well, that and the fact it actually won the 1994 championship in Longhurst's hands.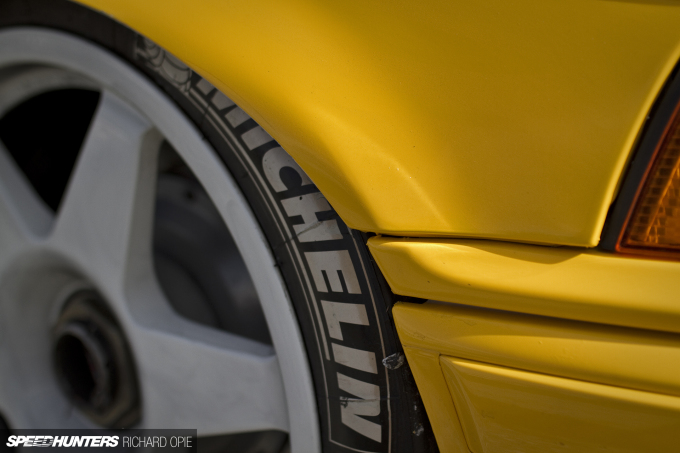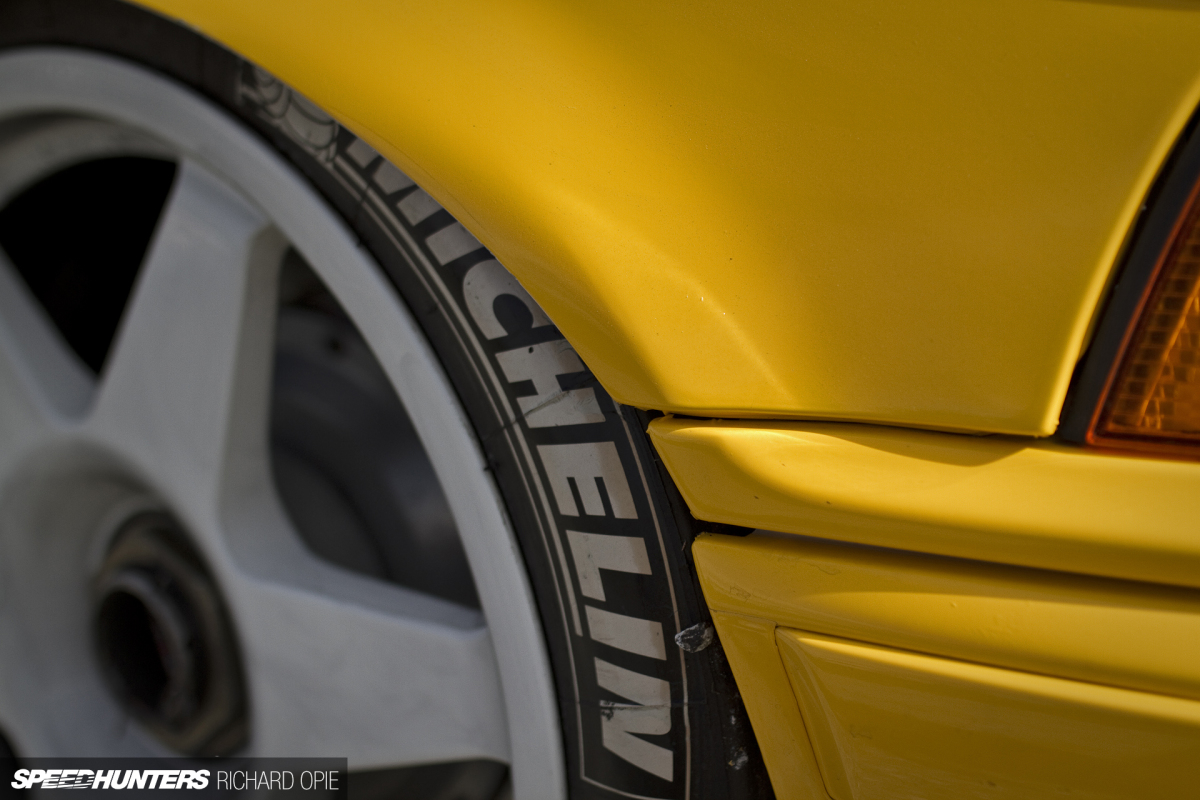 I think this exemplifies just why Super Tourers inspire such enthusiasm: massive 18-inch wheels (especially for 1993!) shod in fat racing slicks, shoehorned into otherwise standard wheel arches. Yes!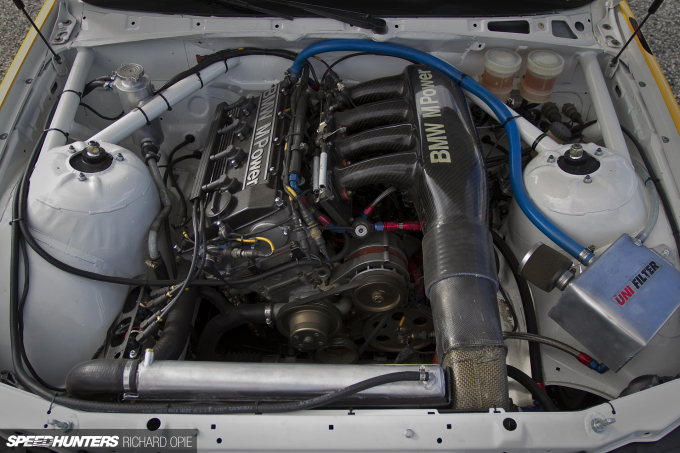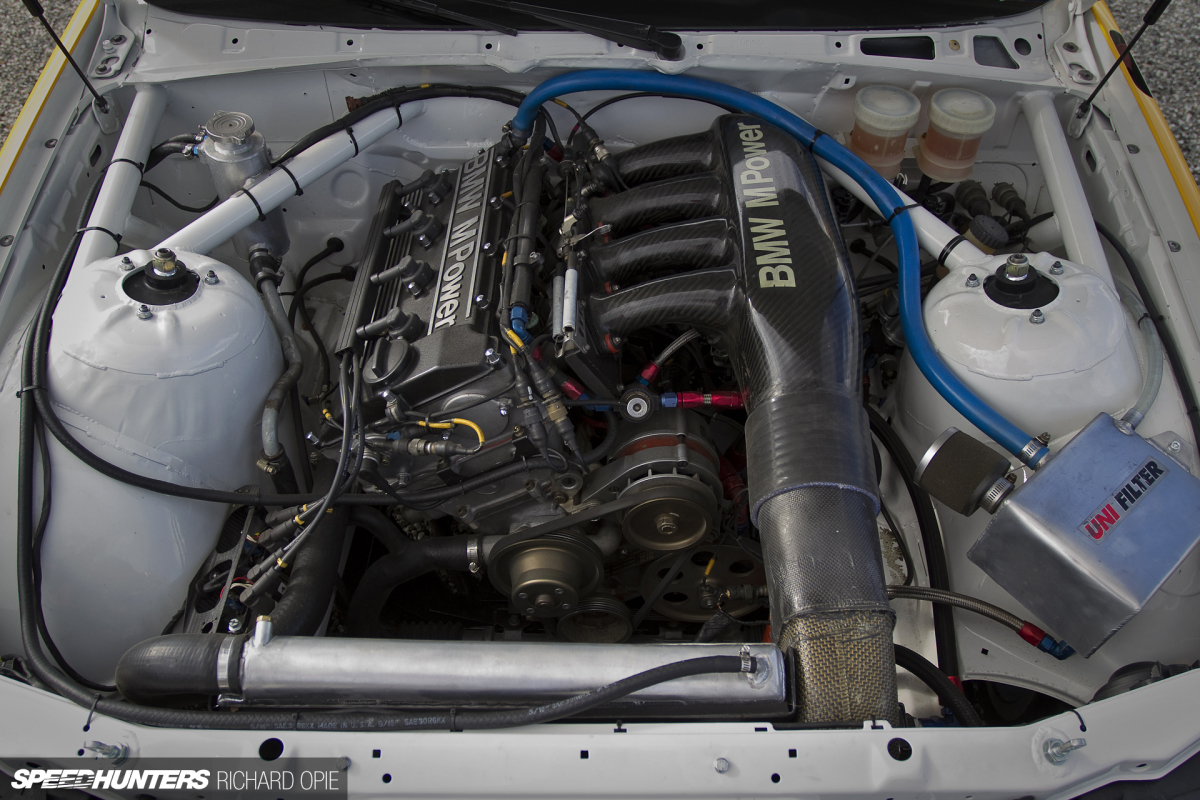 As per all Super Tourers of the period, the BMW packs a 2.0-litre, naturally aspirated powerplant. Lindsay's car displays the typically functional layout and finish of a works-built racer. Clean, purposeful and above all, potent; the canted-over DOHC four-cylinder output around 280hp in period, with compression of 13:1 and an 8,500rpm rev limit.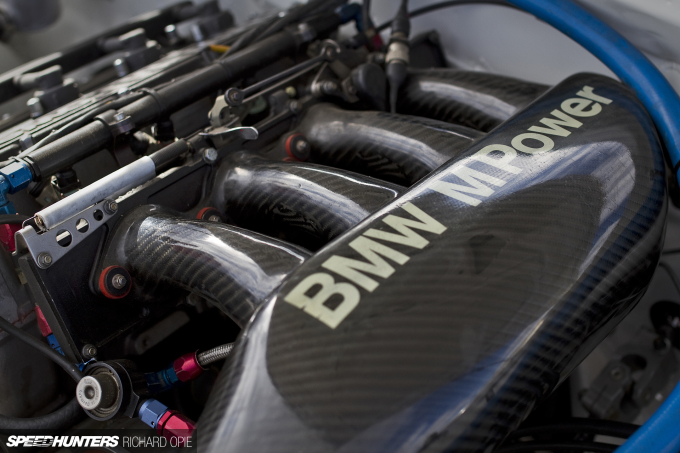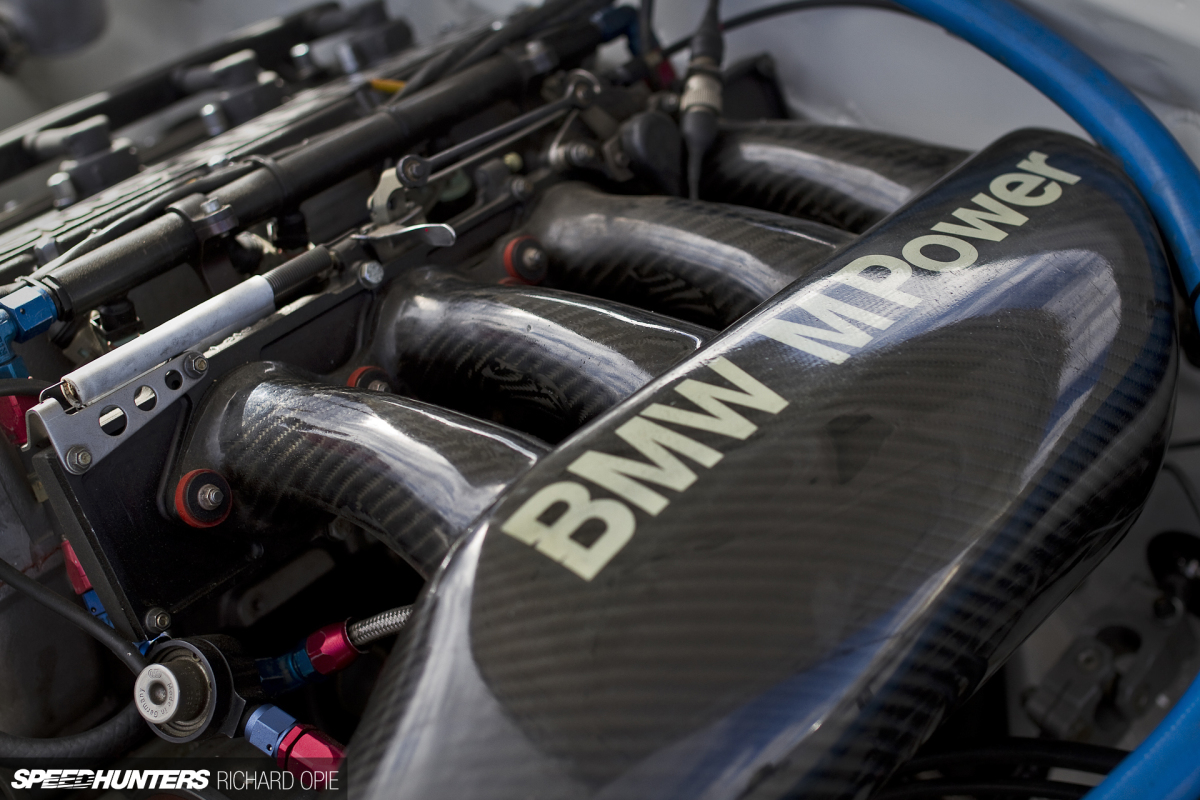 BMW's experience and success with naturally aspirated powerplants throughout the Group A years of the late '80s and early '90s surely put it in good stead for the Super Touring years. This beautiful carbon fibre plenum feeds a quartet of slide throttle bodies enabling the E36 to "sing the song of its people."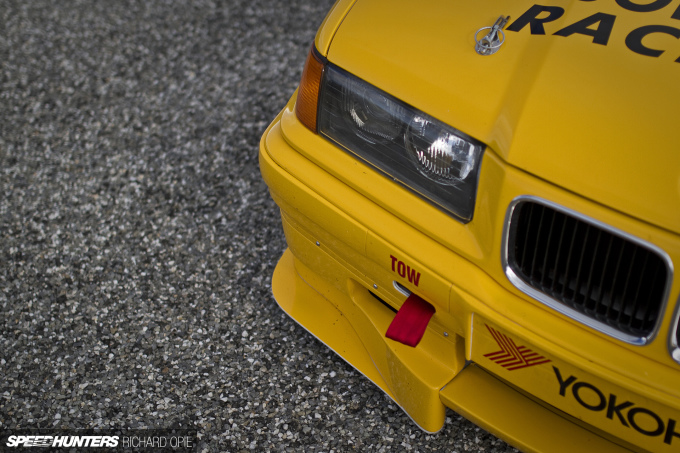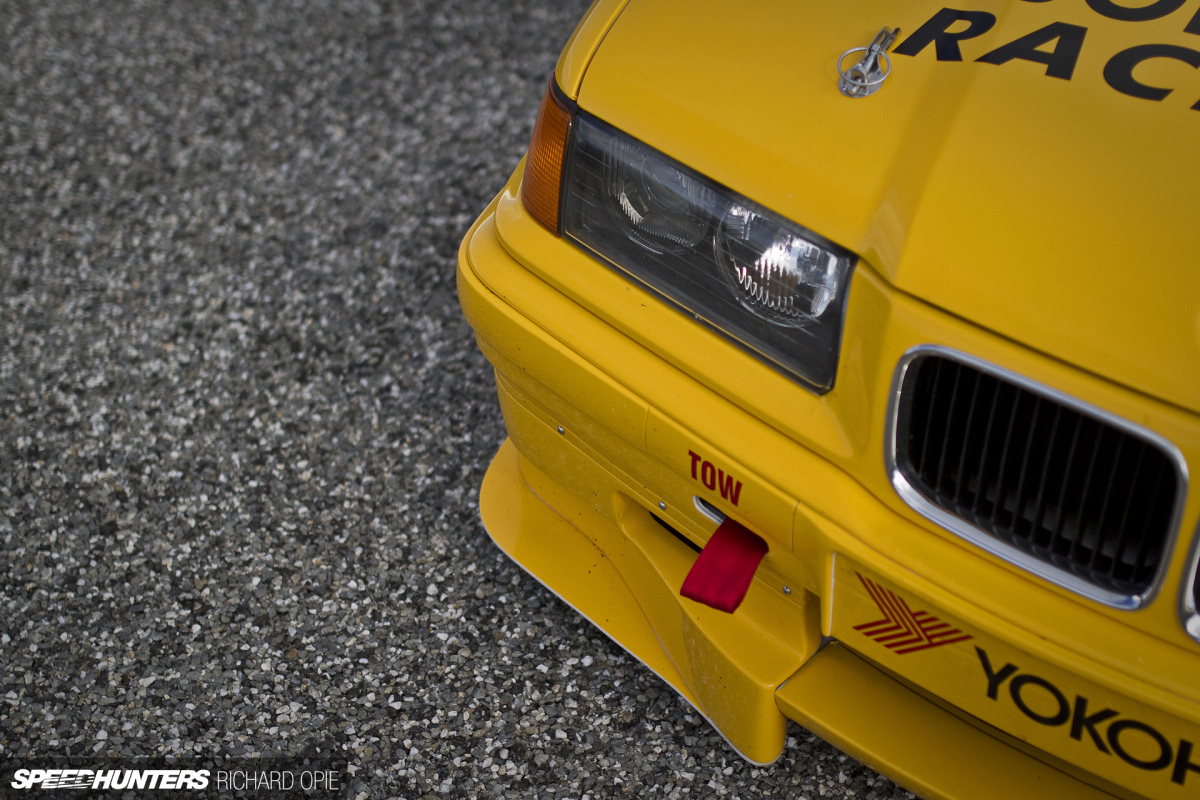 Although an early car, the BMW wears later-spec aero, distinguished at the front by the updated front splitter. This particular arrangement came about in 1995, when aero regulations were relaxed for the international touring car formula in the wake of some dubious panhandling by Alfa Romeo in the BTCC championship.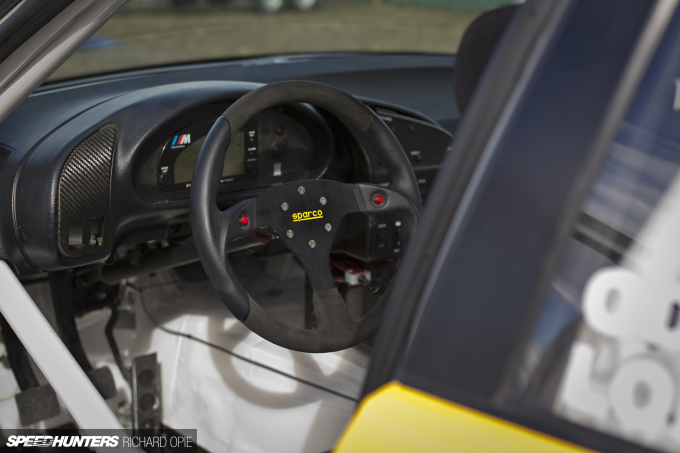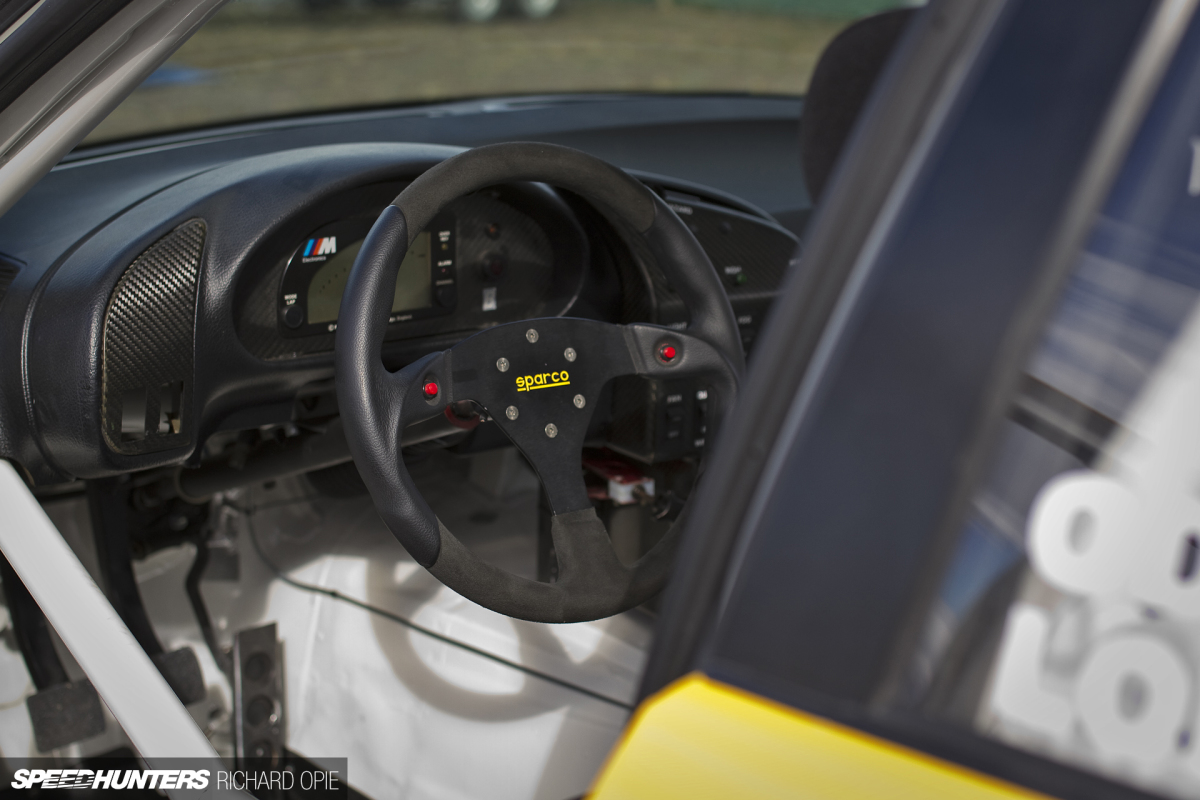 The driver's view is all 1993 spec; again, that all important production car link in the form of retaining the factory dash supplemented by the original-in-period Pi Research digital display.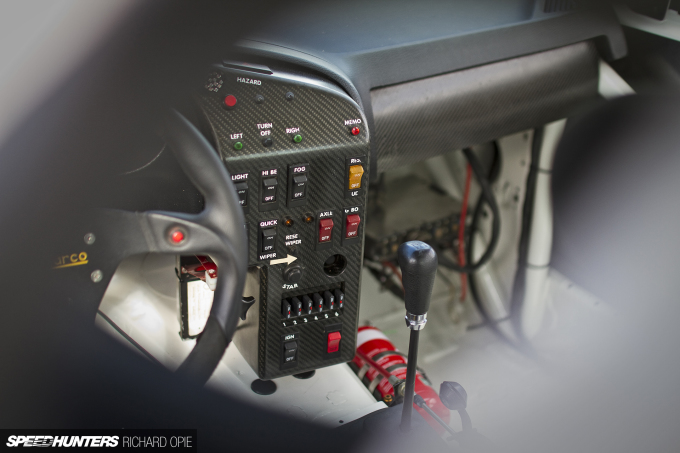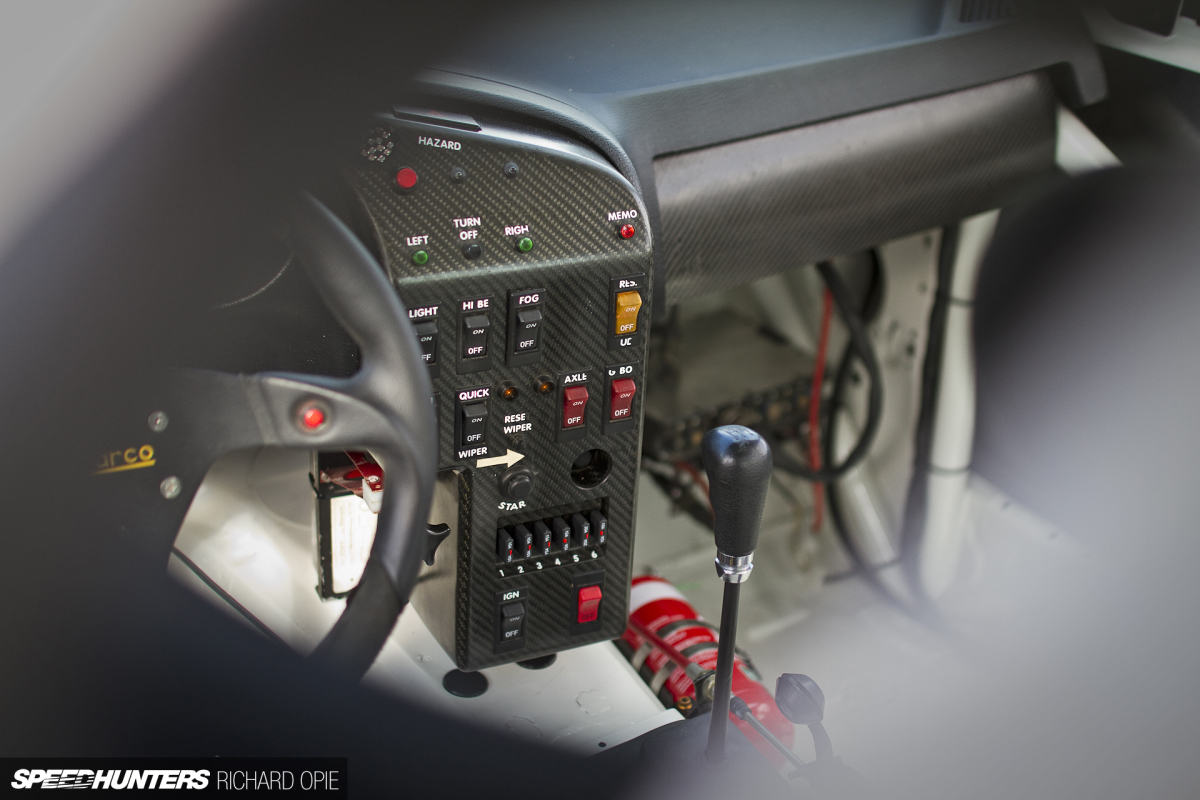 Without exception, factory prepared race cars have that particular attention to detail and clinical air of efficiency; important switchgear and fuses are close at hand on the carbon fibre center console, while the sequential shifter for the Holinger 6-speed rises tall above the tunnel, elegant in its functional simplicity.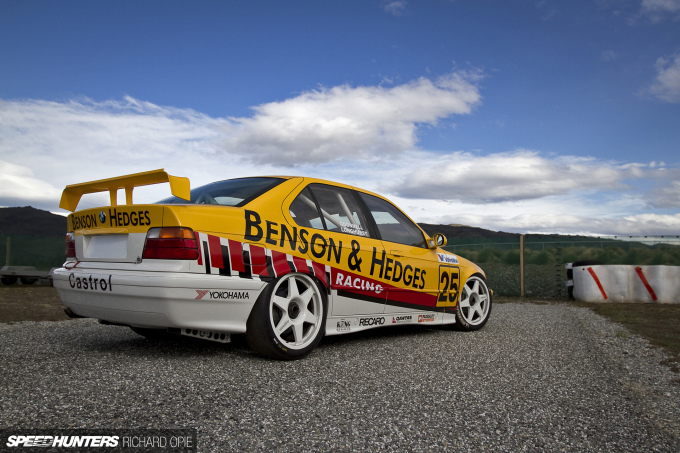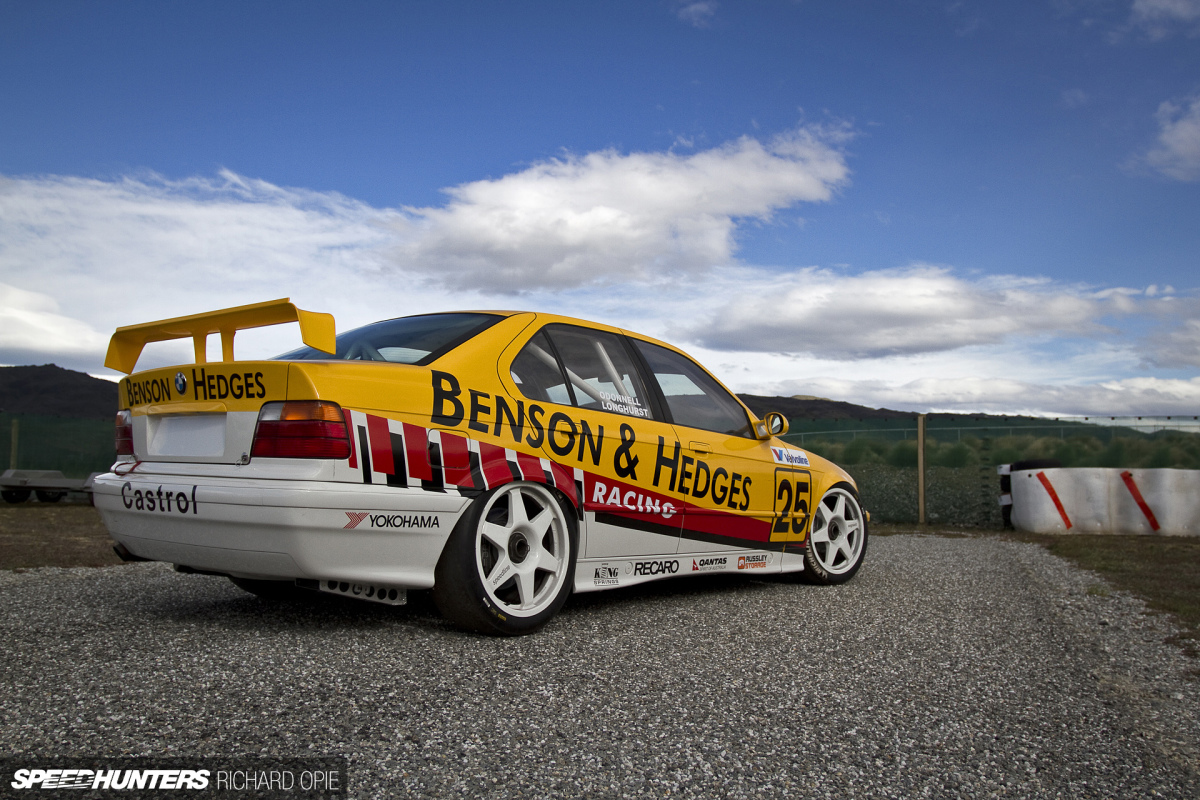 I could have milled around and taken in the BMW for hours; as I've banged on about prior, there's just something that I find truly special about race cars the average human can relate to. The Super Touring formula did just that, enticing a myriad of manufacturers to get involved, which in itself created an intensely competitive landscape. Add a set of huge wheels and slam it to the ground; ensure a gruff induction bark at all times – perfection.
An era to remember and always cherish – exactly what Lindsay and a group of like-minded individuals are doing right here in New Zealand with the formation of the country's very first Historic Touring Car series for Group A, 2.0-litre Super Touring cars and similar. What this means to me is that I get to see this stuff in action more and more… We might see another Super Tourer spotlight here in future!
Richard Opie
richy@speedhunters.com
Instagram: snoozinrichy
Cutting Room Floor