Each year at the SEMA Show, there are a number of platforms you're guaranteed to find in large numbers. The 1960s Mustang is one, as is the first generation Camaro. Another car you can always count on seeing is the good old Tri-Five Chevy.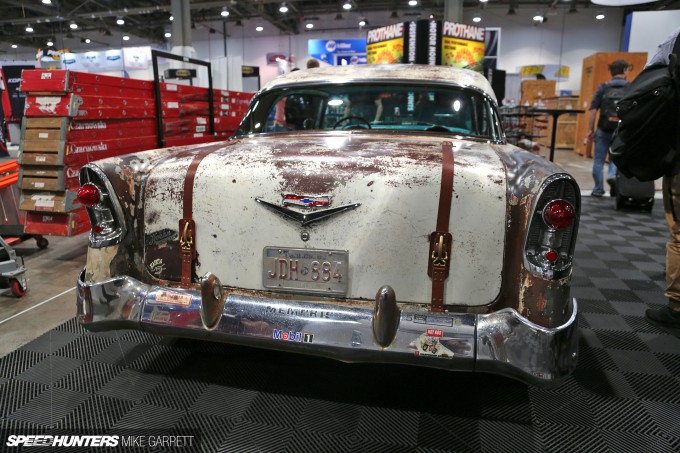 The '55-'57 Chevy has always been one of the most popular platforms for racers and customizers, and it's great fun to see how builders go about creating examples to stand out from the crowd. That brings me to Bela, a 1956 Chevrolet Bel Air built by Retro Designs Speed & Custom in Concord, North Carolina, and displayed in the Mobil 1 booth.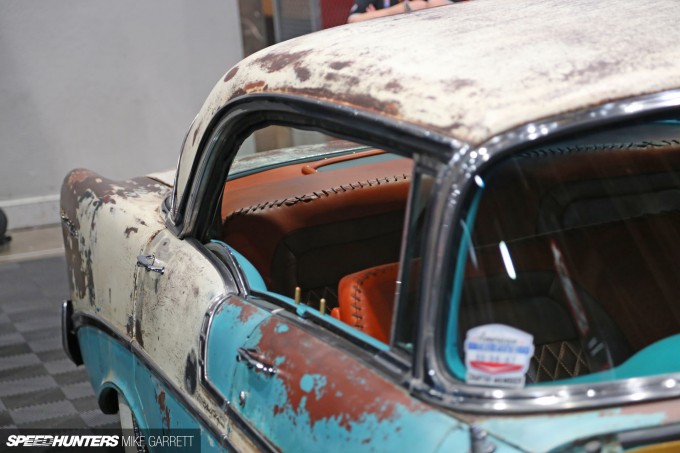 One of the first things you notice about this car is that it's built out of the four-door hardtop body style rather than the much more popular two-door. It's unique, and it gives the '56 a look all its own.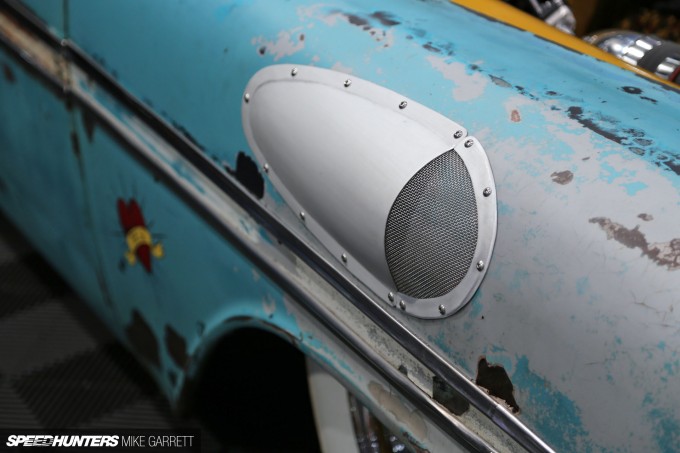 Then there's the body, which has the appearance of a car pulled directly from the junkyard. There are some other cool exterior touches as well, like leather straps over the trunk and this old school metal scoop on the passenger side fender.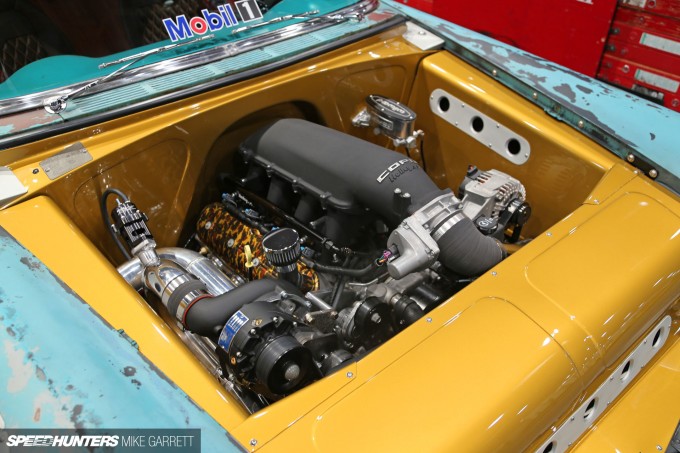 The scoop is functional too, helping feed air directly to the car's Vortech-supercharged LS3 crate motor from GM Performance. In contrast to the weathered body, the engine bay is spotless, featuring a ton of custom metalwork and contrasting paint.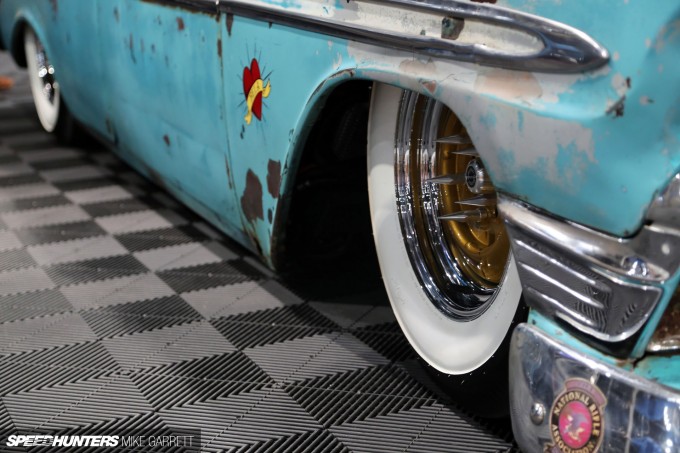 Needless to say, the Chevy is riding on air and packing a number of parts from RideTech suspension. Rather than some sort of billet wheels, the Bel Air sits on simple wide whites with chrome-trimmed steelies hiding Wilwood disc brakes.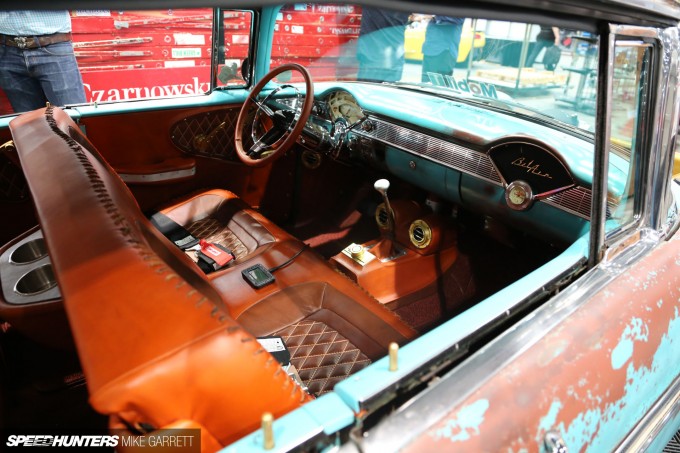 The interior shares the same attention to detail, with custom leather stitching in the style of a baseball glove and bench seating all around for maximum cruising cred'.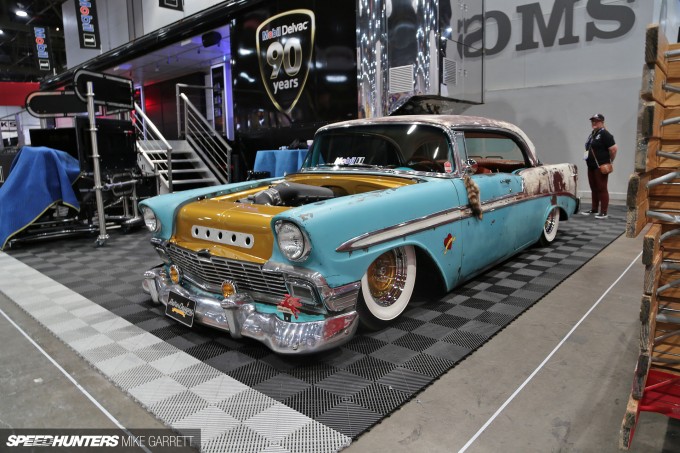 SEMA is all about creativity, and this Chevy is absolutely overflowing with it.
Stay tuned for more coverage and car spotlights from the floor of the Las Vegas Convention Center.
Mike Garrett
Instagram: japanifornia_media
mike@speedhunters.com