The Lure Of Lightness
Damn you Caterham! Damn you for continuously making me question everything I think I know, understand and like about cars.
This isn't the first time I've had the chance to drive a Seven – I've been in countless ones over the years and even participated in a superb drive experience event that Caterham Japan organized years back, which pretty much sold me on the Lotus 7 derived car. But you know, once you play with one and are blown away by the impressive performance, it's very easy to get back into a regular car and forget it all. You put it down to it being a toy – a car you can't live with on a daily basis – and it just settles in your mind as something that you could never possibly see yourself getting into.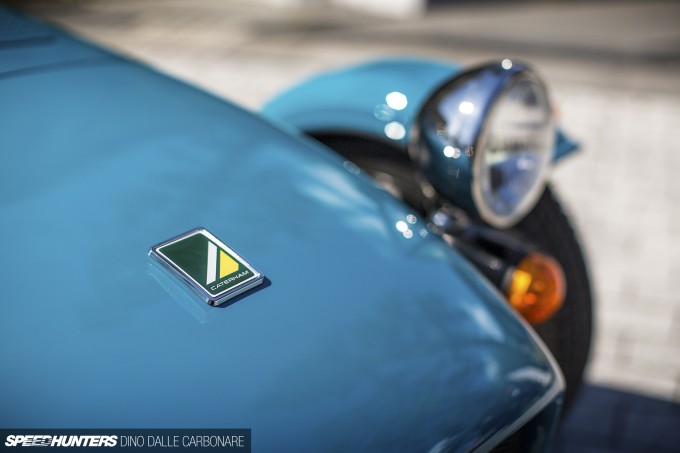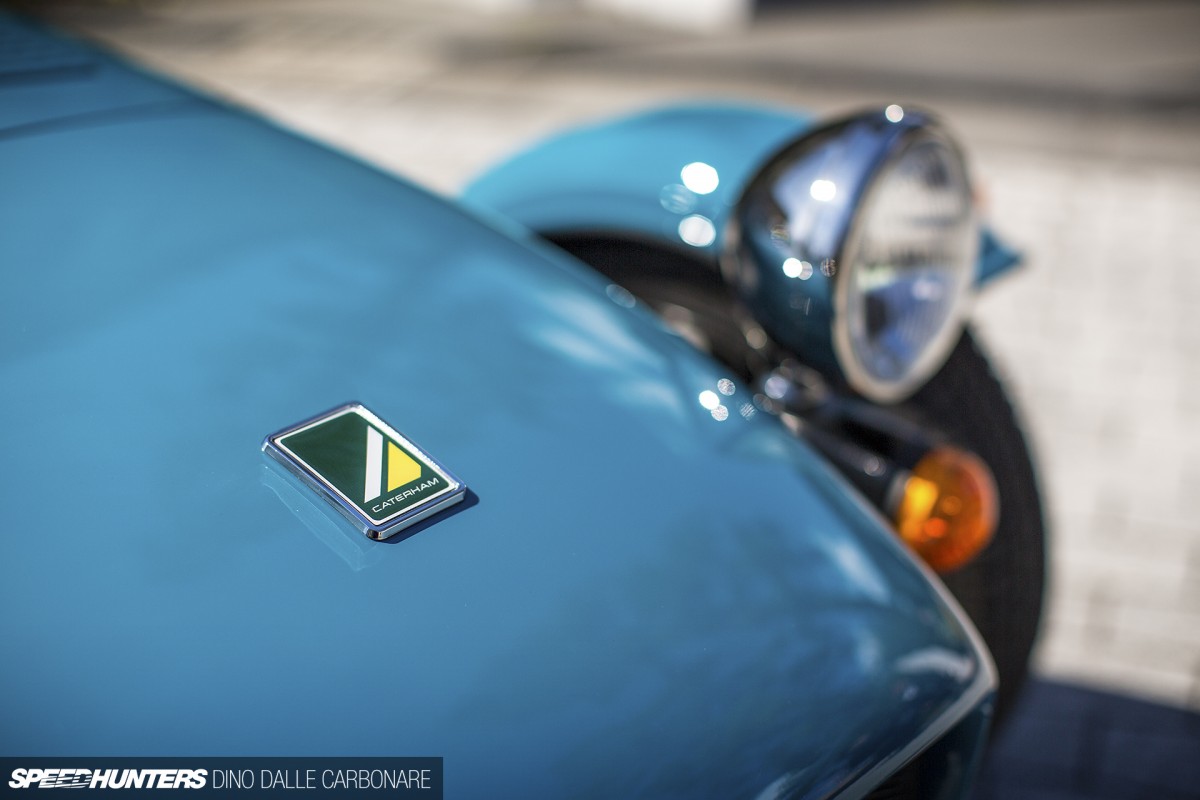 Well, what a load of crap. Thanks to the guys at Caterham Japan I have spent a great deal of the last couple of months in and out of these cars – in particular one of the latest models to join the line-up that also has an interesting link to Japan. No, it's not an even more stripped-out version with a bonkers power-to-weight ratio – it's the entry-level Seven, the slowest and least powerful car that Caterham offers.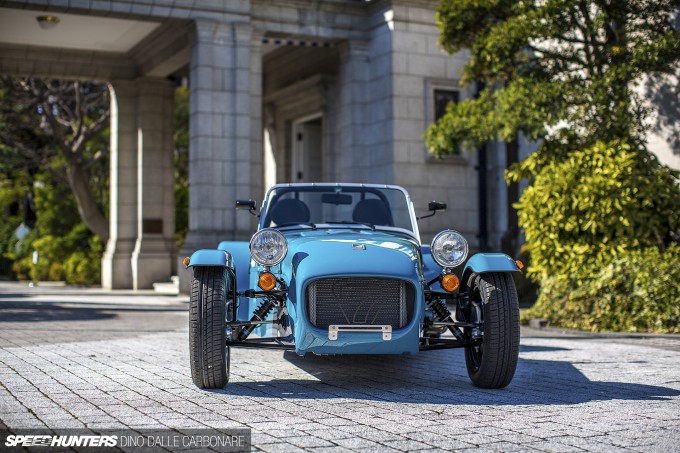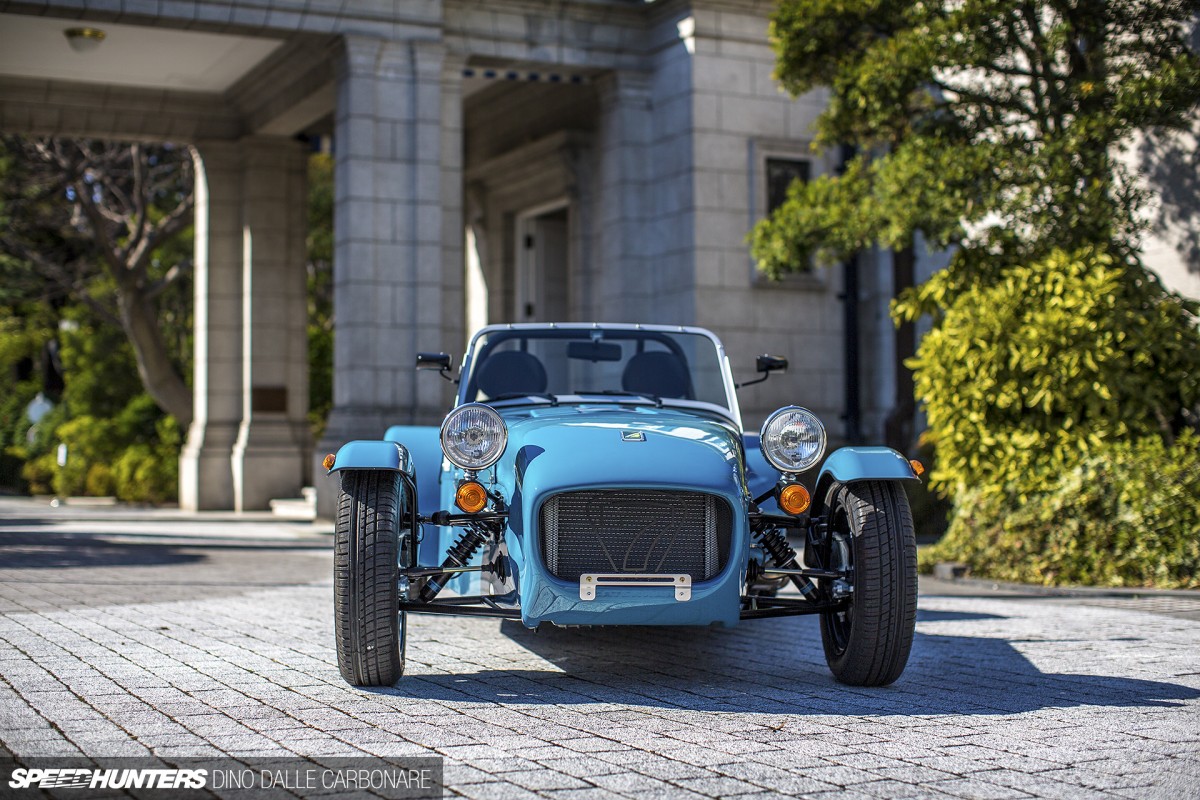 Seeing all the praise I've chucked into the opening of this post, you might be thinking that's a bit of an anticlimax. But my Speedhunting friends, power is often not all that matters – a point that some cars are really good at making. Of all the new cars on the road today, the Caterham 160 could well be the most perfect example of that, and I enjoyed every single second of my time with it – even while driving it at highway speed in the dead of winter while my body was being half frozen.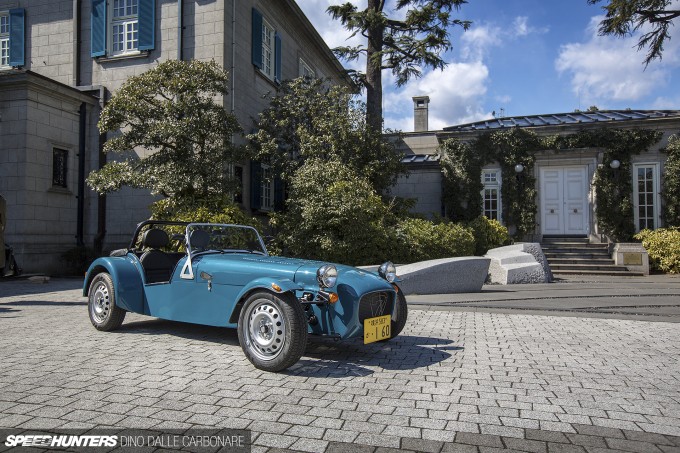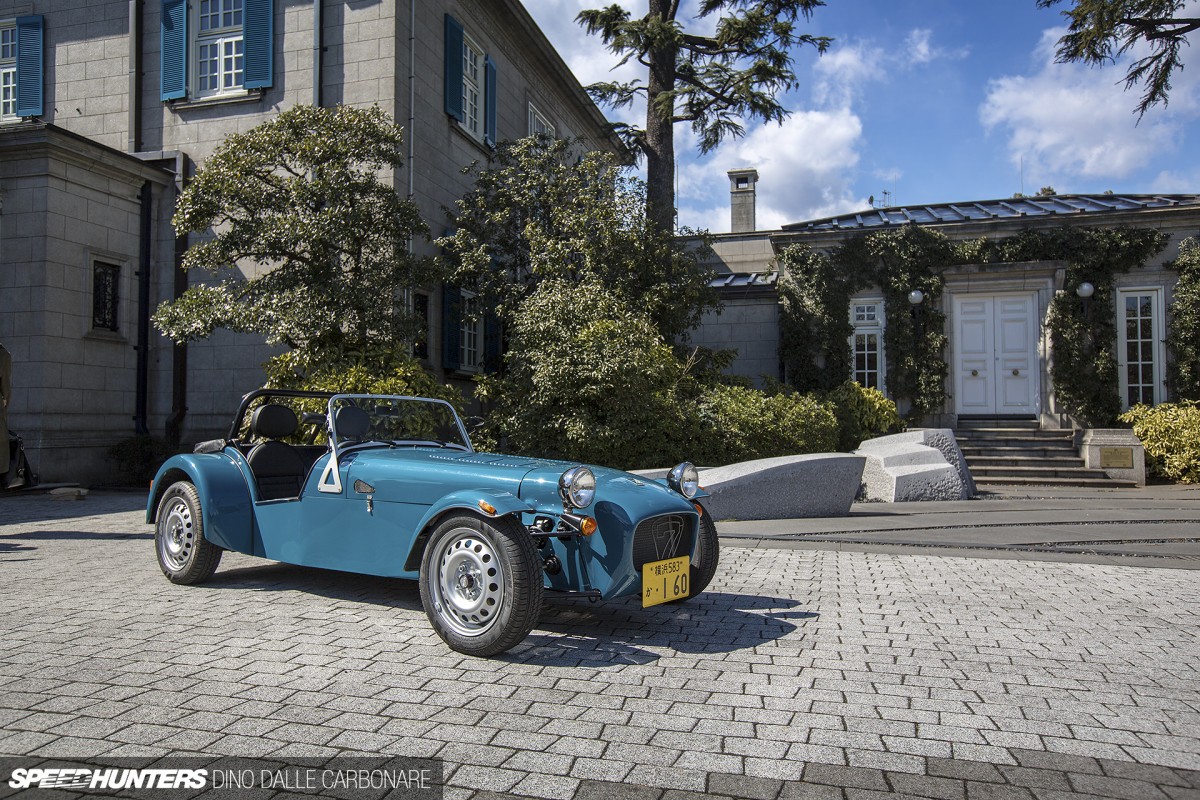 The truth of the matter is, a Caterham is more of an experience than just a car. This quickly becomes obvious from the responses you get – especially so in Japan where regular people on the street are so unamused by the suprecars they may see in the capital. But the little Seven just gets noticed. Men and women of all ages look, stare, wave and even say hello – and if you have ever spent any amount of time in Japan you will know how hard it is to get such an emotional reaction from crowds here.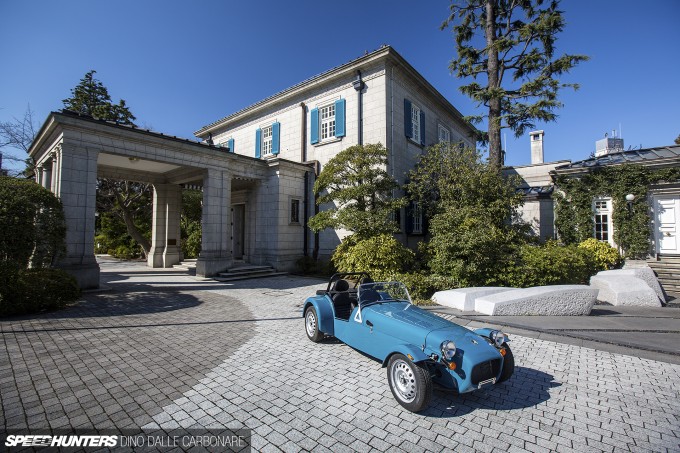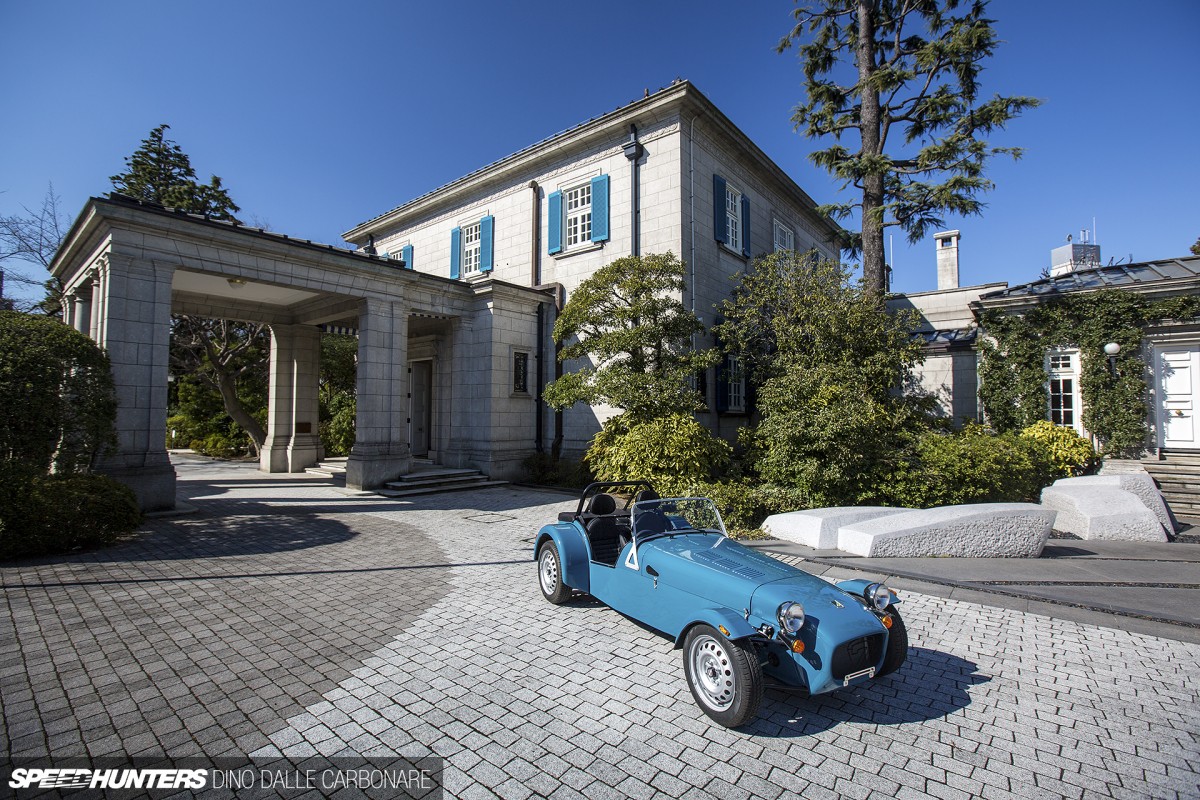 So what is the 160? Well, it's a Caterham in its most basic form and the cheapest way to enjoy these cars and tap into the experience they offer. It's stripped down, a little narrower, and comes with very few options other than a steering wheel, a shifter and three pedals. And, as I'm sure you've already noticed, pretty uninspiring steel wheels are on the spec list too.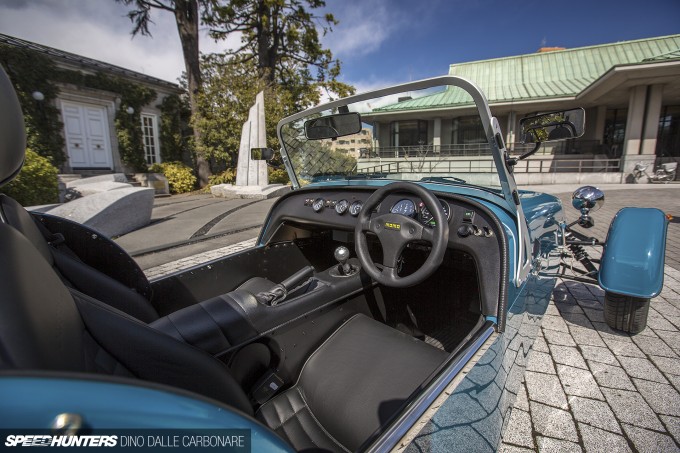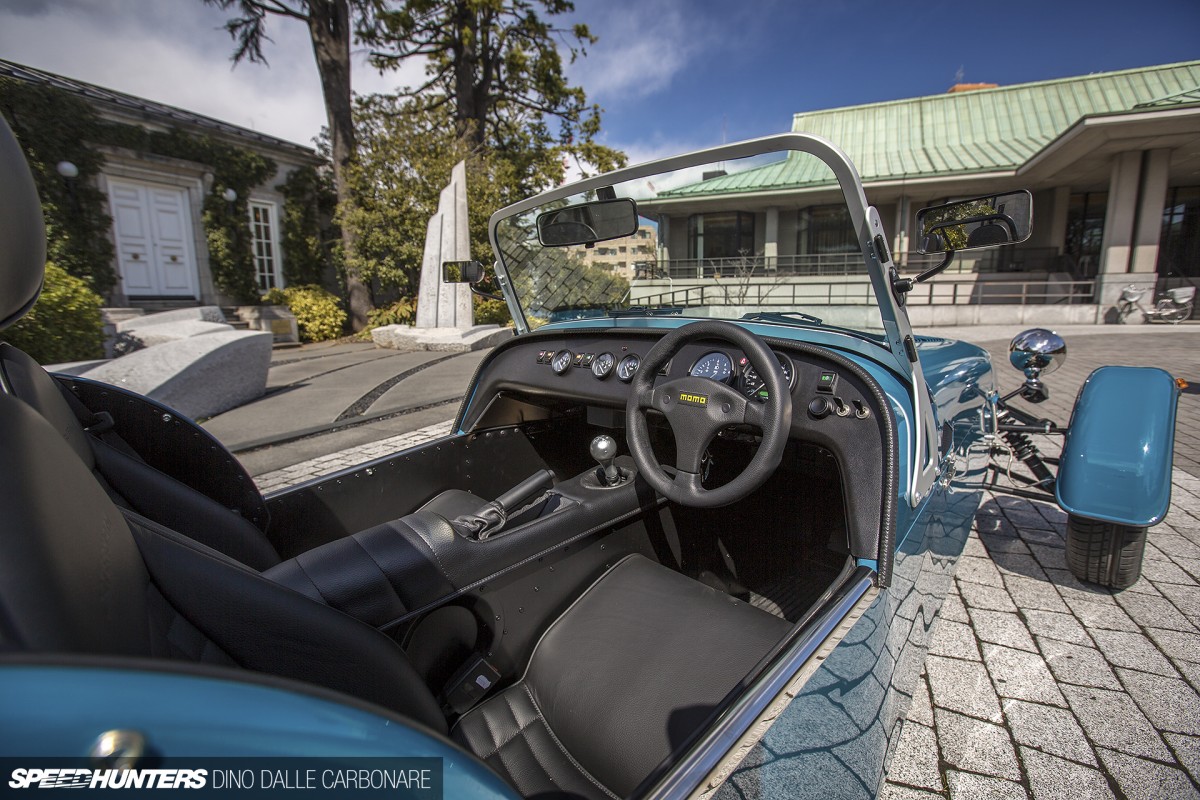 The cockpit itself is pretty bare too – or at least that's how it would come in its most basic of forms. The press car I had the pleasure to use featured a tantalising list of additions and a higher level of trim to make the car a little more appealing to the average Japanese customer who can be quite demanding at times. So the car came with things like a windscreen, wipers, a roof canopy, doors (I'm not joking here), as well as more classy additions like a Momo steering wheel, upgraded instruments, metal shifter and some other little touches including the optional heater. Yes, the heater is optional! Some of this makes me laugh, but this is the world of Caterham so just take it as it comes.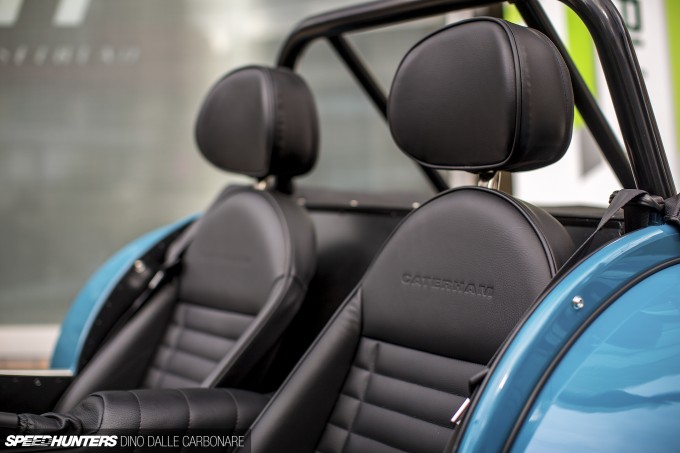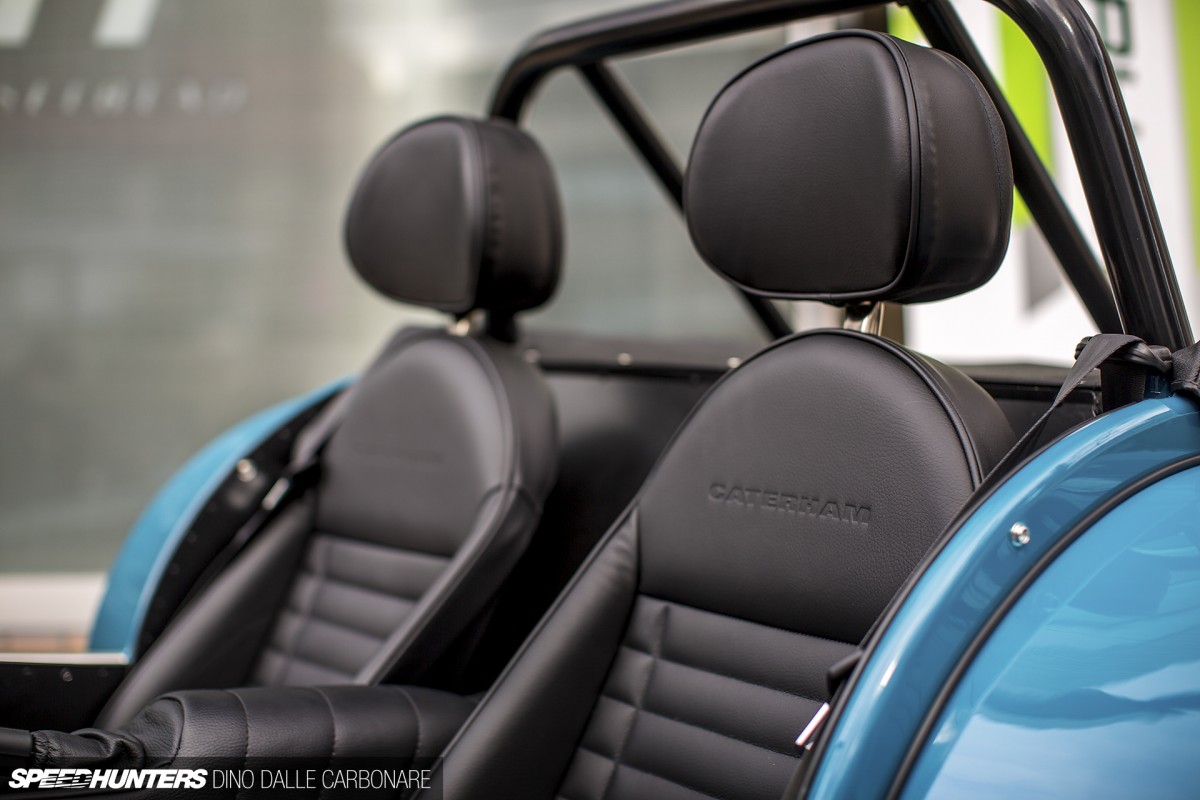 Oh yes, and the supportive leather-ish seats. Not that they are supportive when you are as big (read: wide) as I am – the support comes from the actual chassis as your body is wedged between the transmission tunnel and sills. But more on that utter comedy shortly…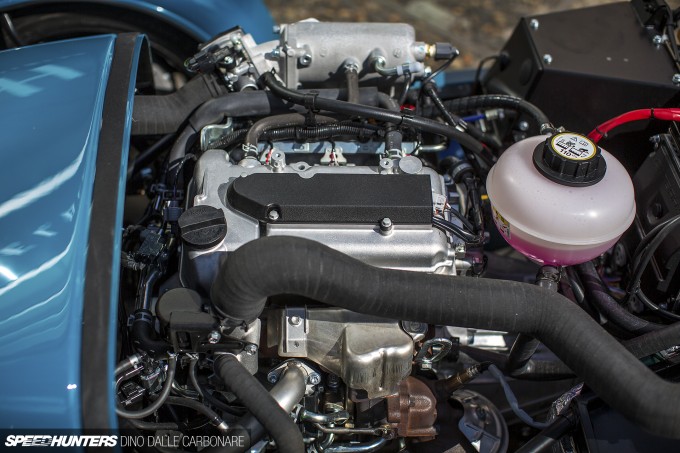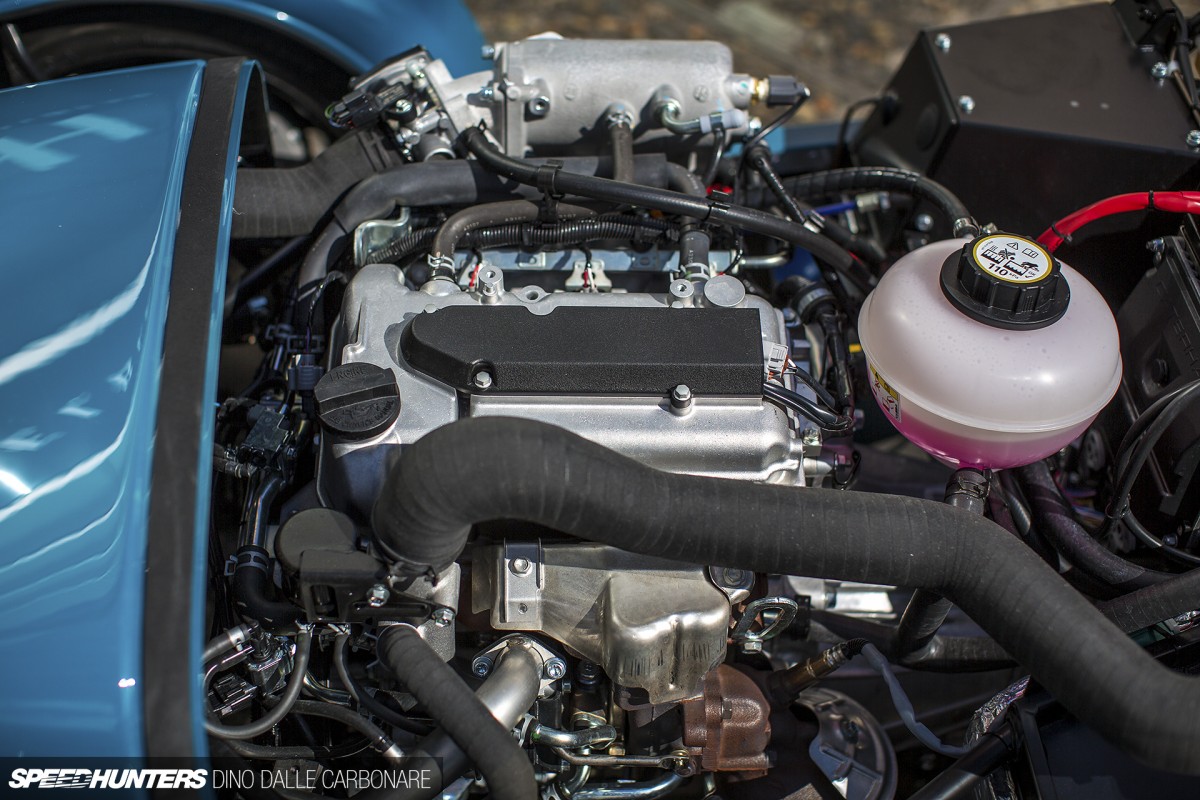 What makes a 160 a 160 though, is this compact little engine that sits in front of the driver – or besides his/hers legs. Made by Suzuki, it's the latest generation of the K6A turbocharged three cylinder mill that powers all manner of Kei cars from the brand, and as it sits in the Seven it develops 80hp at 7,000rpm and 107Nm at 3,400rpm. They're not exceptional figures by any stretch of the imagination, but if you consider the whole car hits the scales at 490kg, well, it begins to make a little more sense. You also figure out where the 160 moniker came from – a reference to the power to weight ratio expressed in horsepower per tonne.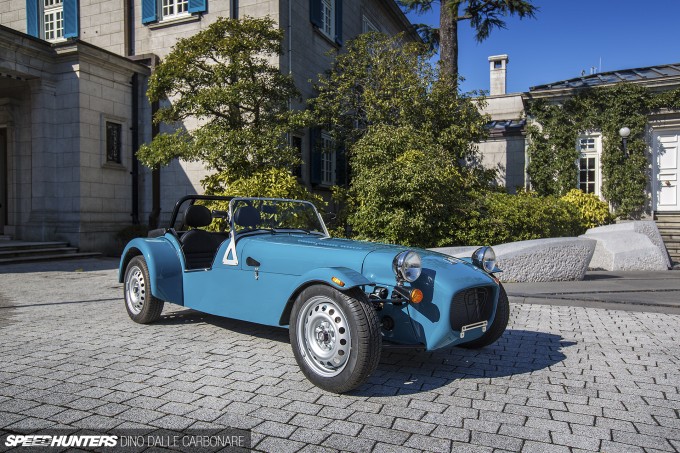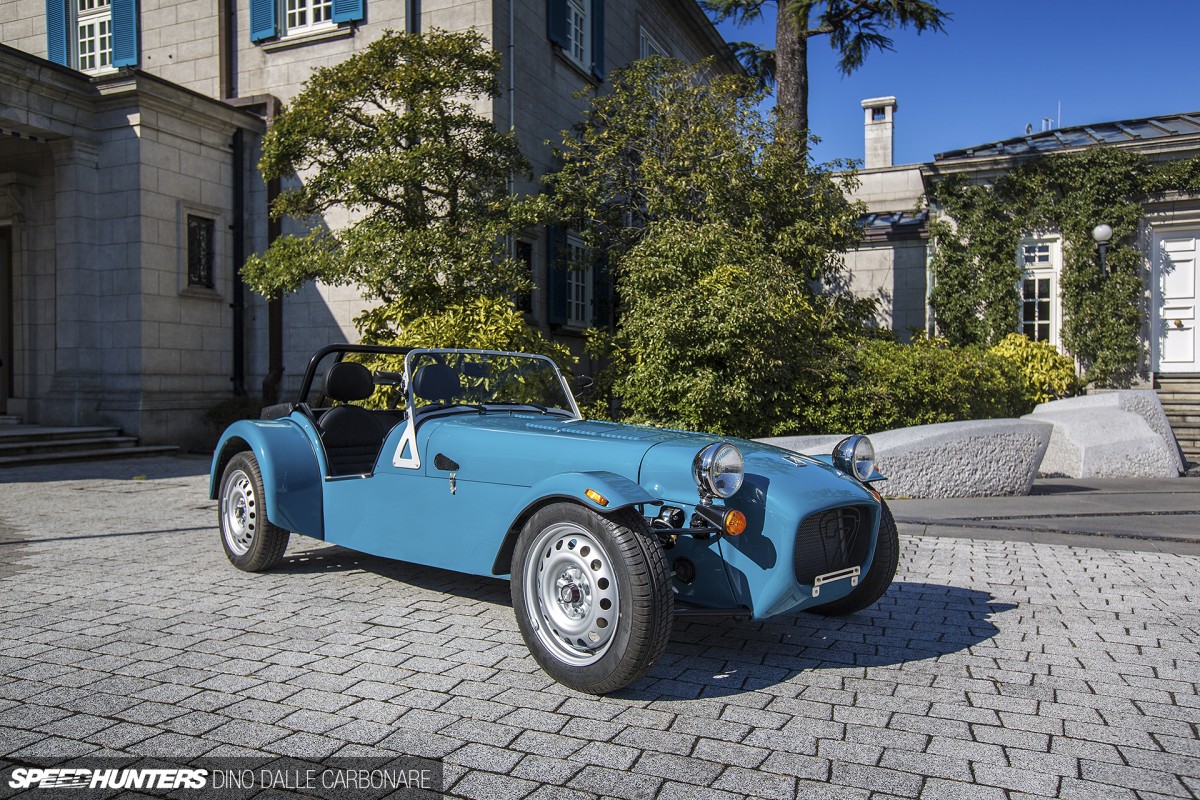 And the newton metre figure is the most important number on the 160, because the torque is always there. It's available as soon as you step on it and propels the car quite briskly – to me, offering up more oomph than the powerful versions in the range.
The Proof Of Lightness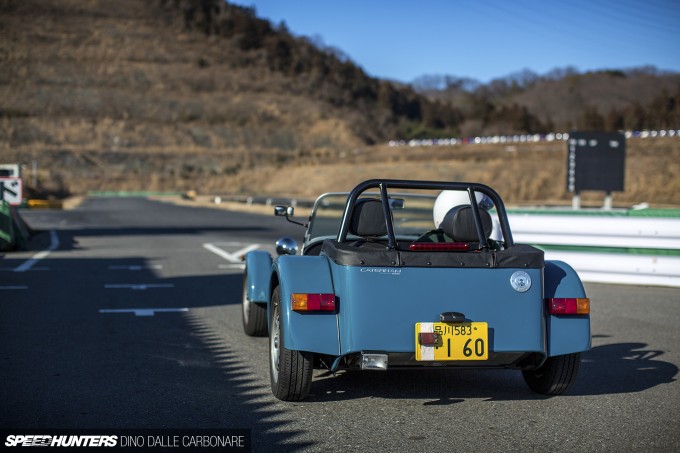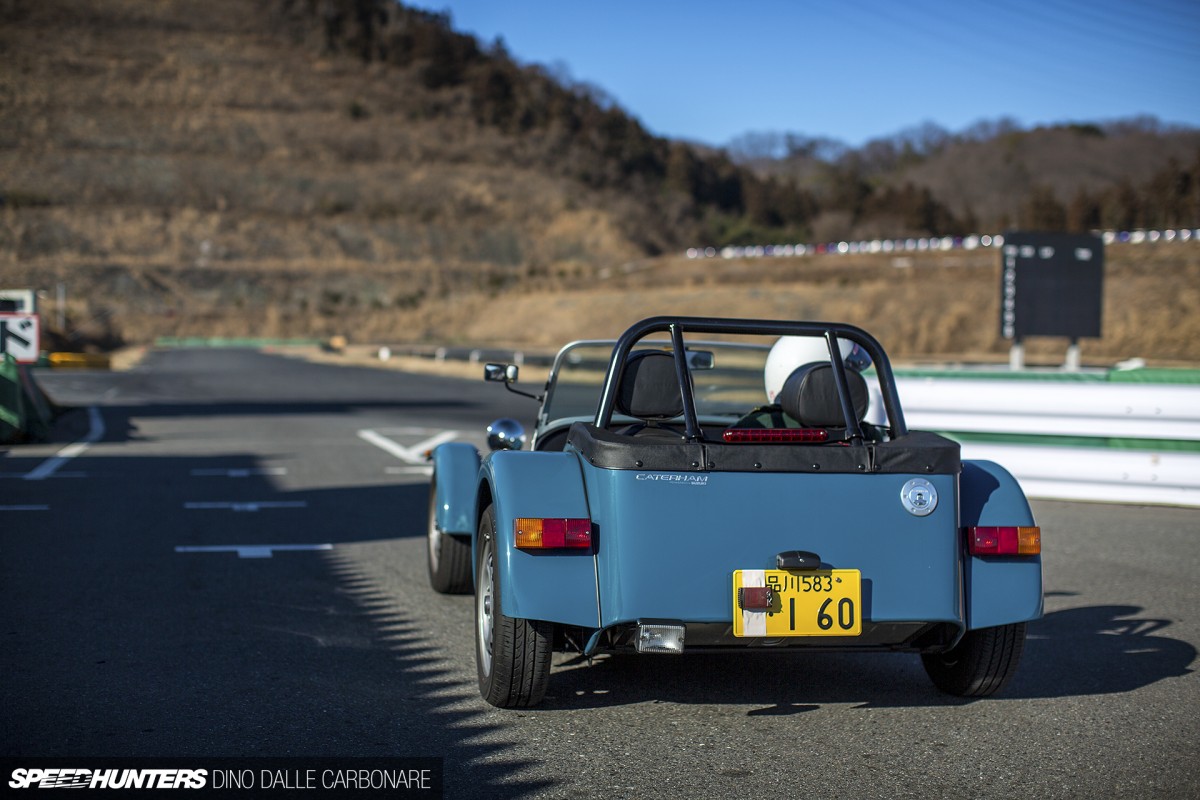 You know what the best part of it all is, though? Caterham Japan aren't like any other manufacturer I've ever deal with in this country. They give you the car and then the next day they ask you if you want to hit the track with them. It's how, years ago, I ended up having pro driver Ooi-san teach me how to flick a Seven through a gymkhana course all day long. This time, Justin from Caterham asked me if I'd like to drop by Honjo Circuit and try the 160 around the tight and technical track with a variety of different tyres. I mean seriously – if you want to prove how a new car performs, is there a better way?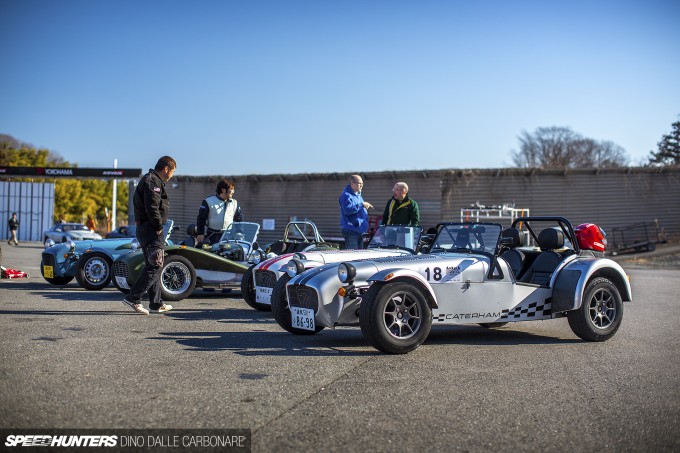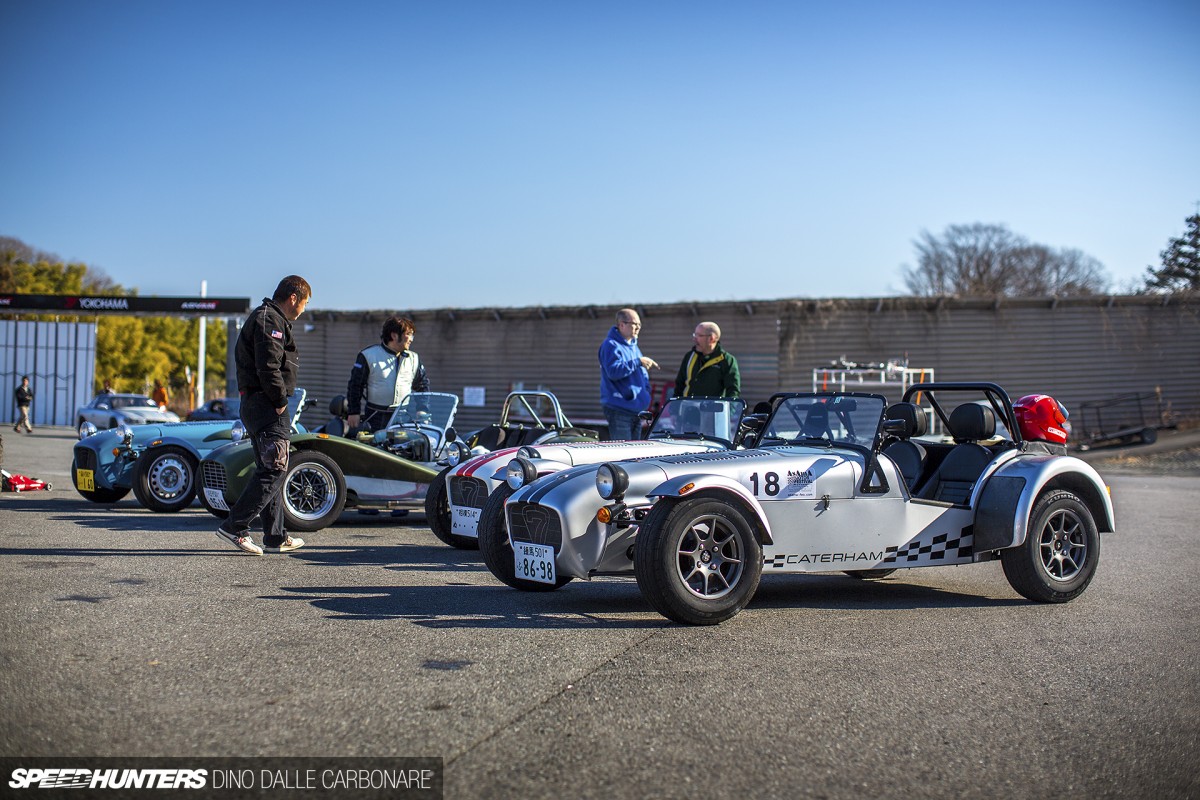 So while wondering why more manufacturers aren't as cool as this, I woke up at silly-o'clock and decided to enthusiastically embrace the whole Caterham thing. That is, removing the roof and the doors and donning a full-face helmet and my warmest ski jacket. It was probably no more than five minutes after I hit the highway that it struck me – roofless motoring at -3C is a pretty stupid idea. Thankfully, having the optional heater set on full power (I think there is only one setting actually) kept my circulation flowing for the entirety of the trip and I managed to arrive at Honjo only partly frozen.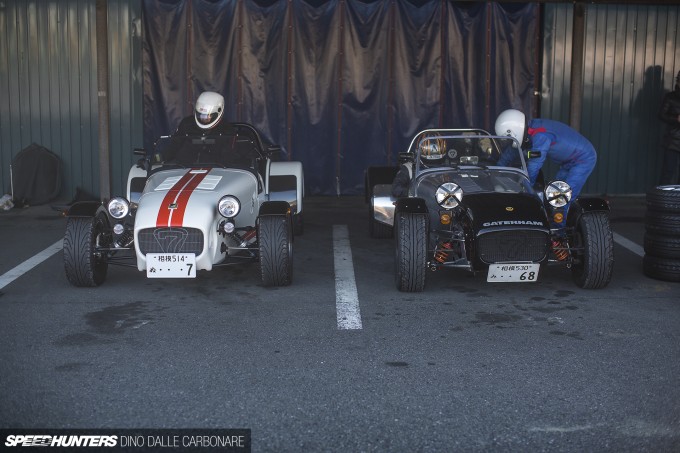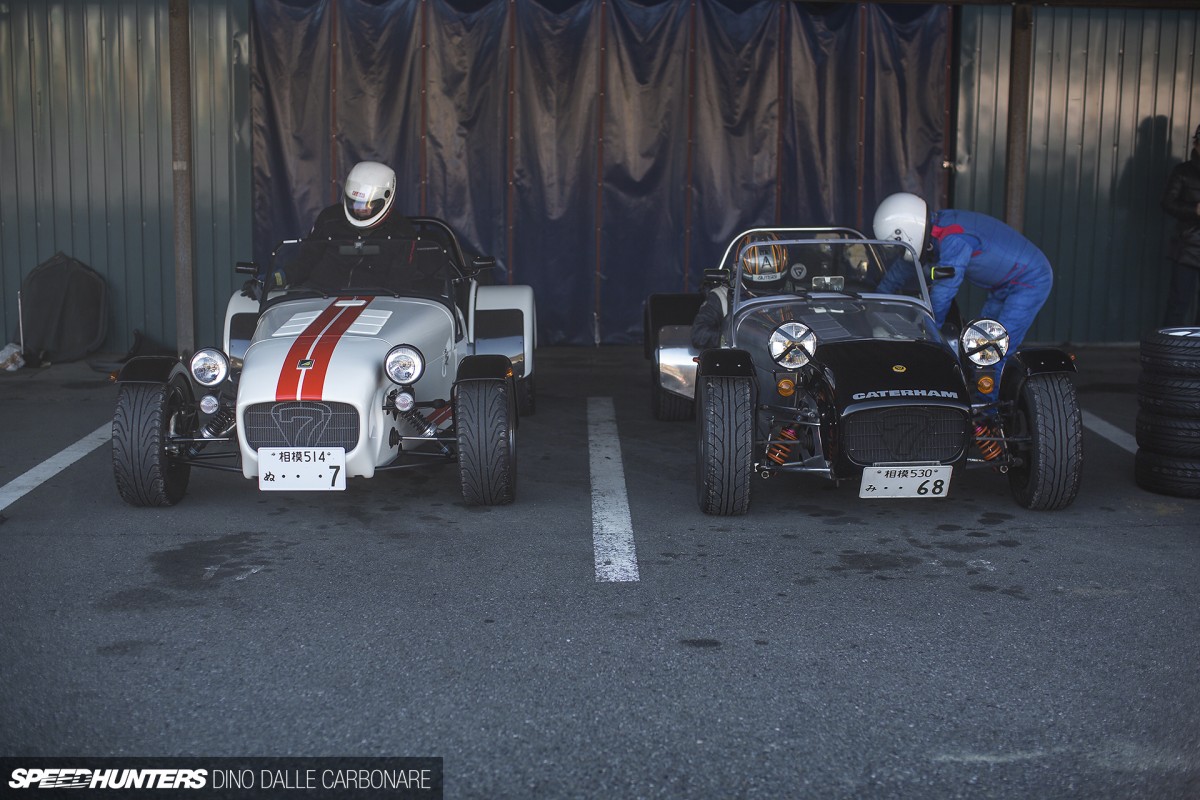 It took me a while to fully thaw out, and by that time a nice selection of Sevens had arrived to take part in the timed sessions. Just like in any other car scene in this country, the Japanese go full-out on their Caterhams, and each is so different from the next. At the very least you'll find suspension and tyre upgrades, but there are plenty of owners who do all sorts of other things to the engine and driveline too.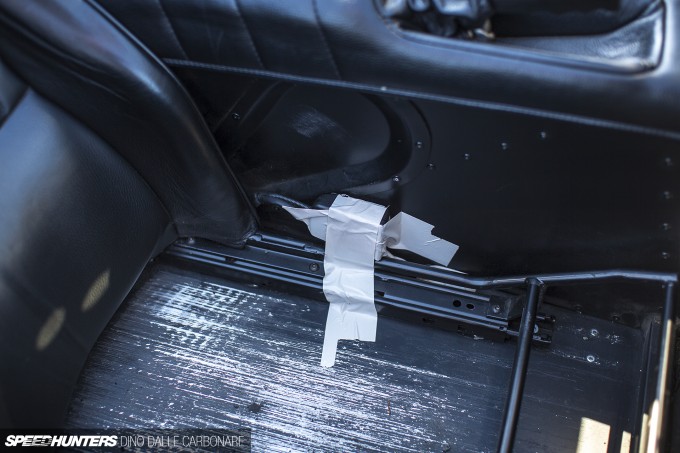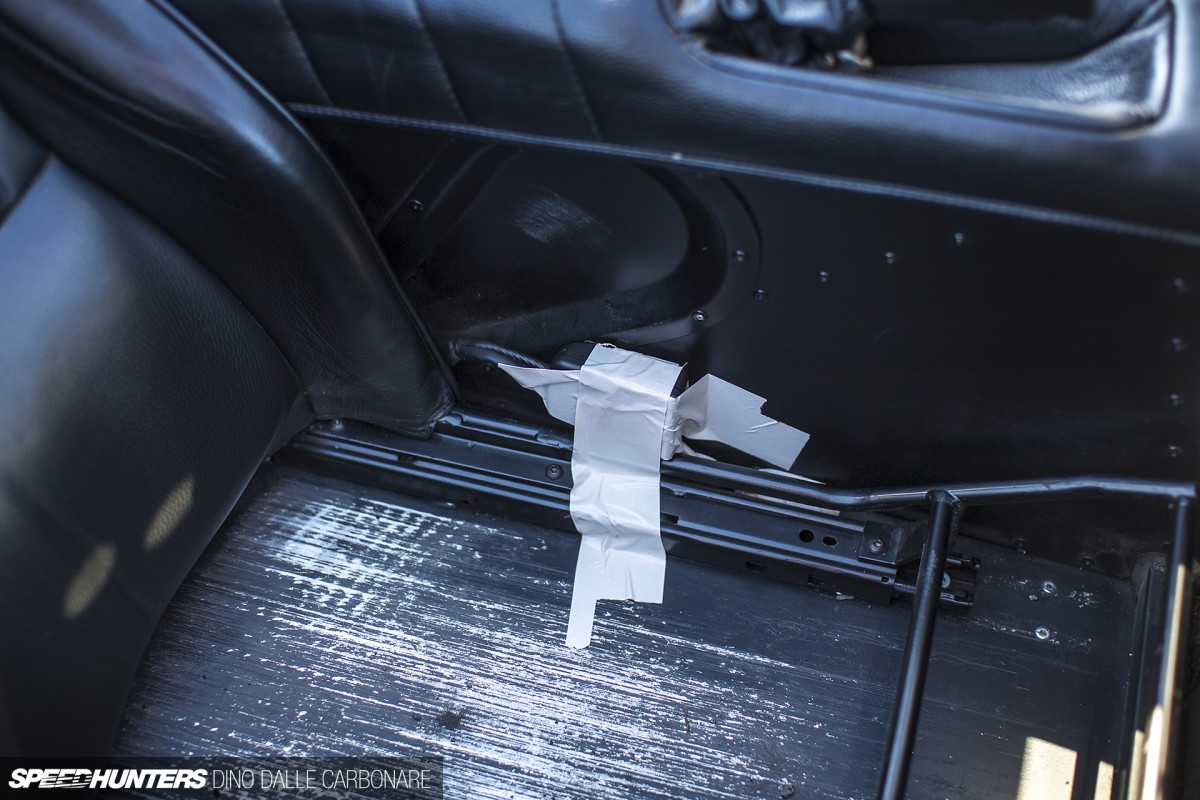 It didn't take long until it was my turn to drive. As Justin pointed out, for people of my girth and length the 'low floor' option would be the one to tick on the order sheet. In that configuration I could sit lower and keep my legs flatter so as not to be steering with my knees! But since the press car is built on a regular-sized chassis we had to improvise. The issue was fixed in a couple of minutes, and all Justin had to do was pull out the seat cushion and tape the seat belt buckle to the transmission tunnel so that it wouldn't dig into my hip bone, which trust me is extremely painful!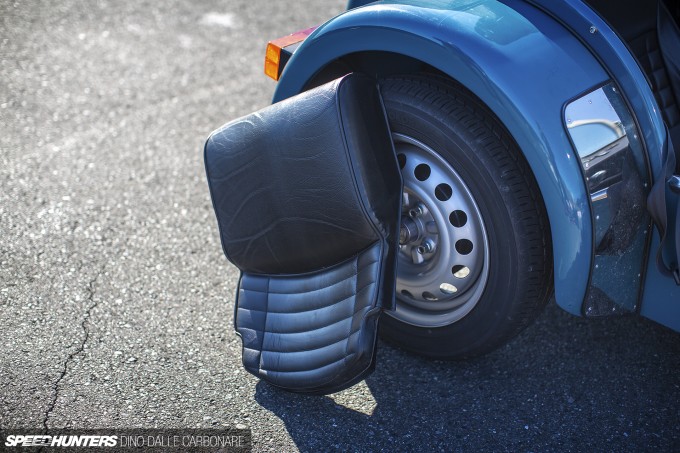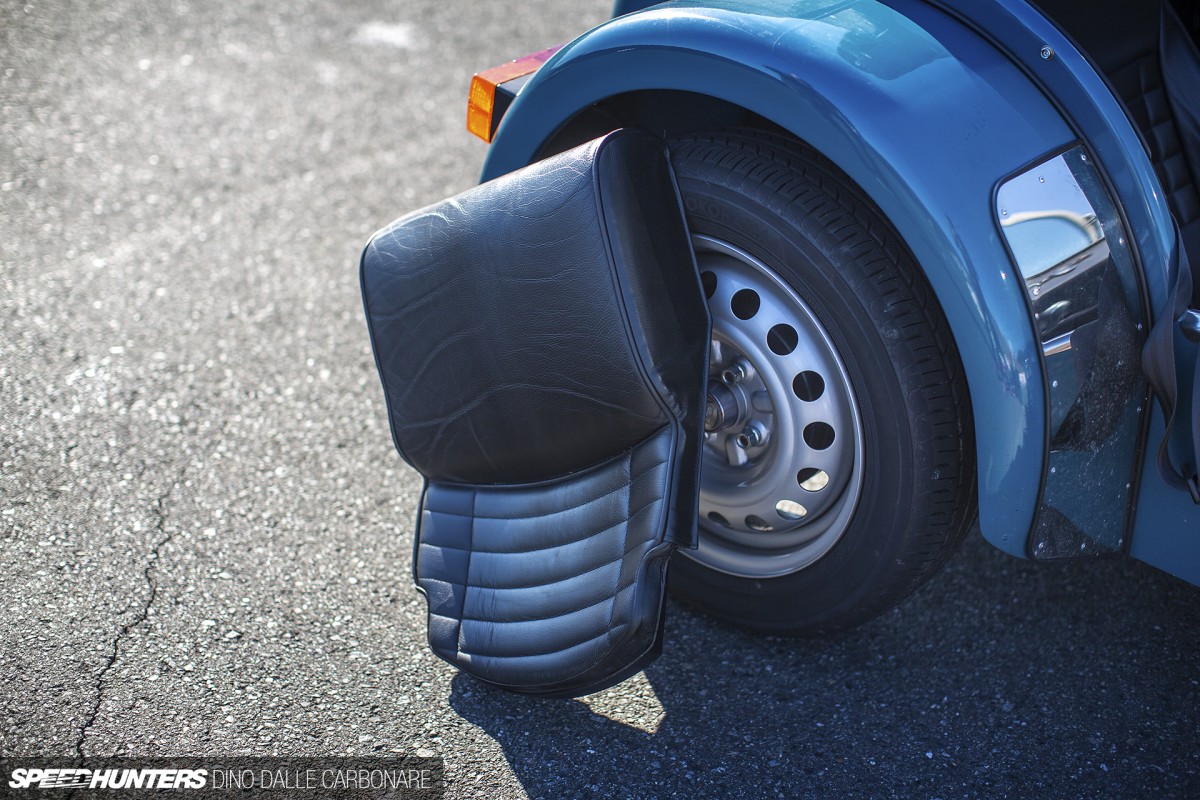 The seat stayed out, and with my backside right on the floor I was able to sit low enough to regain full use of the steering wheel. Perfect!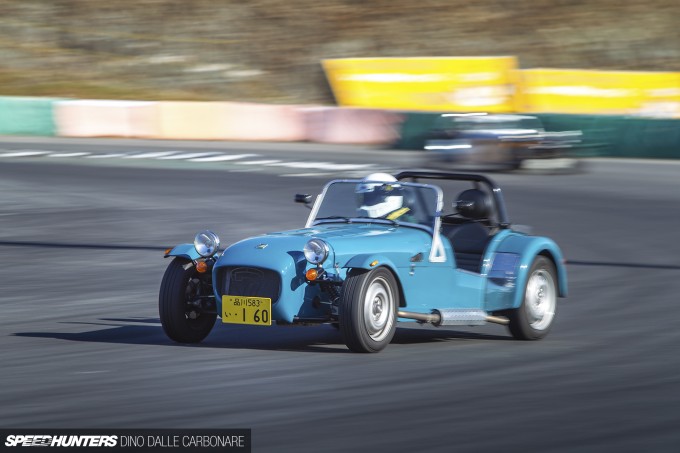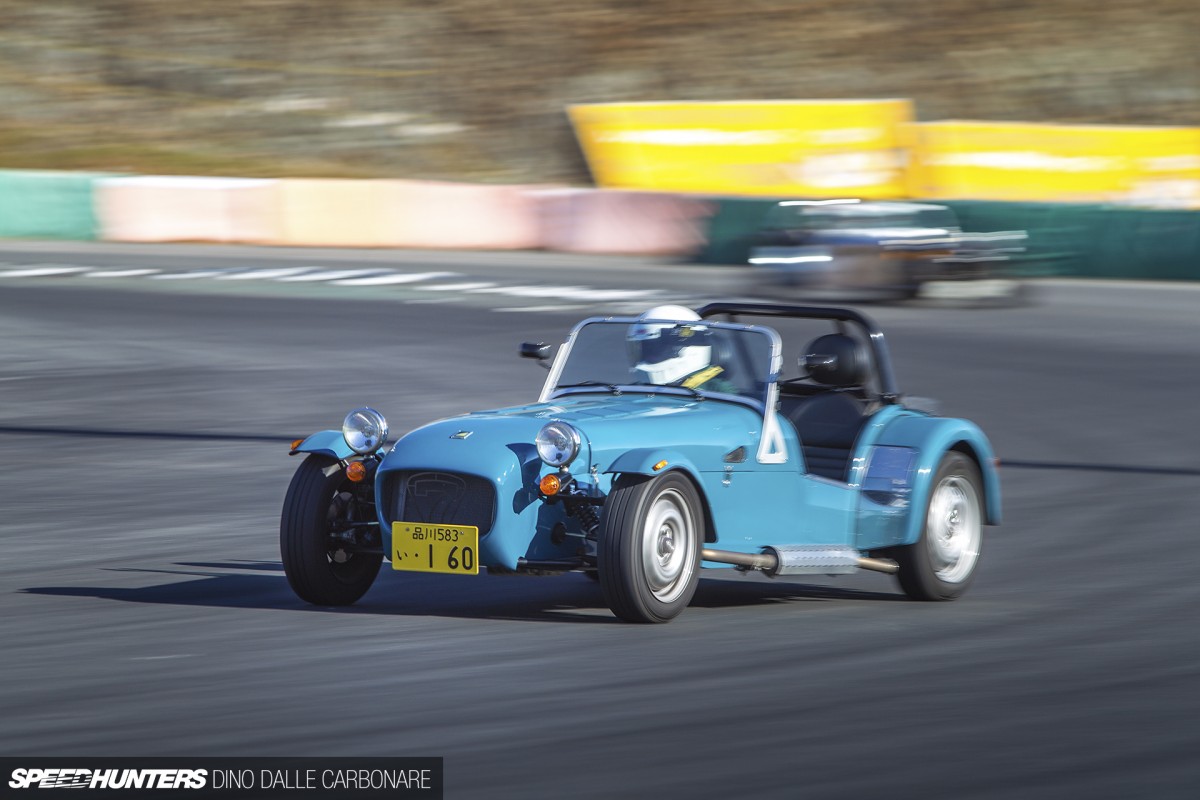 I was as happy as could be – the car fit like a glove and despite the lack of power it was a blast to throw around the corners. Improving your lap times is all about finesse and carrying as much momentum through corners, before getting back on the power early.  For anyone jumping into a Seven from a regular road car, it takes some getting used to. Just like with a race car you will be shocked at how much pace you can take through corners. You don't need to brake quite so early and you can just power-out and steer with the throttle. The lack of any sort of assistance makes the whole experience as visceral as can be, and no car out there could possibly become an extension of you as much as a Seven.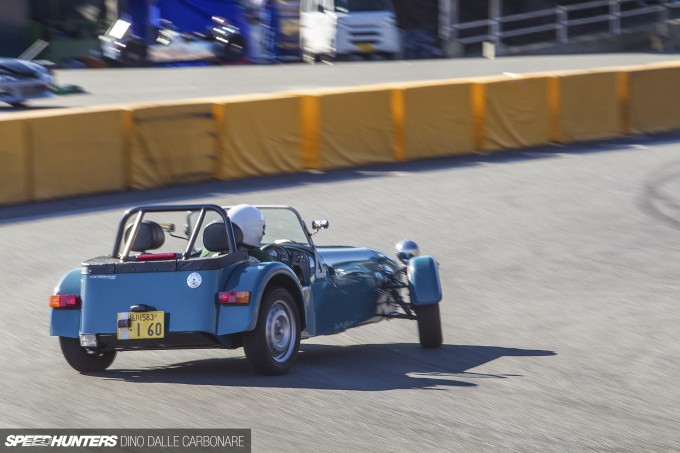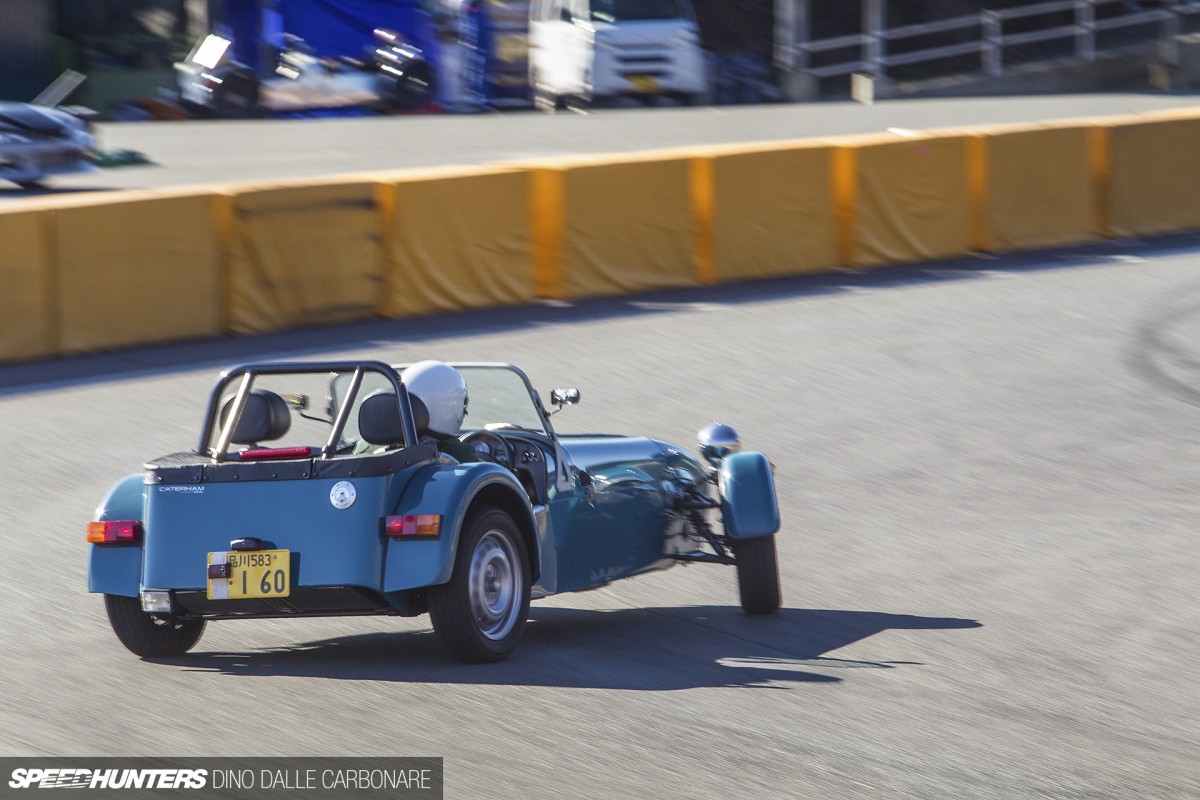 The car swings wide and tightens your line, and you fine tune it all with the right amount of counter-steer before moving onto the next sector with the biggest smile on your face. The 160 has a live axle and an open diff so it all feels a bit rough around the edges, plus there aren't quite enough ponies to actually powerslide and extend the drift. But you know what, that's something that a lot of 160 owners are already fixing here in Japan.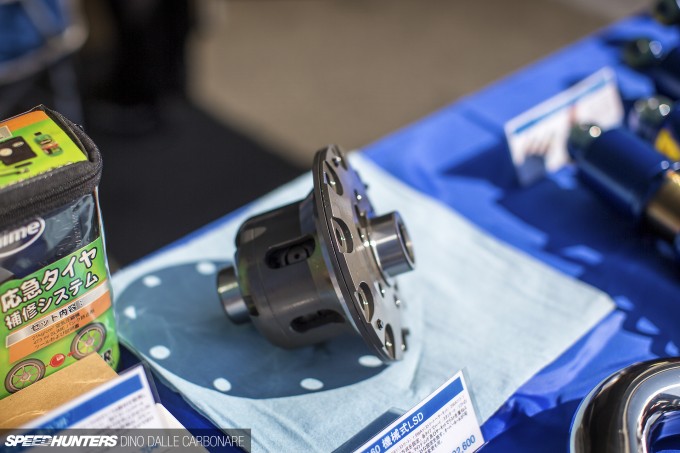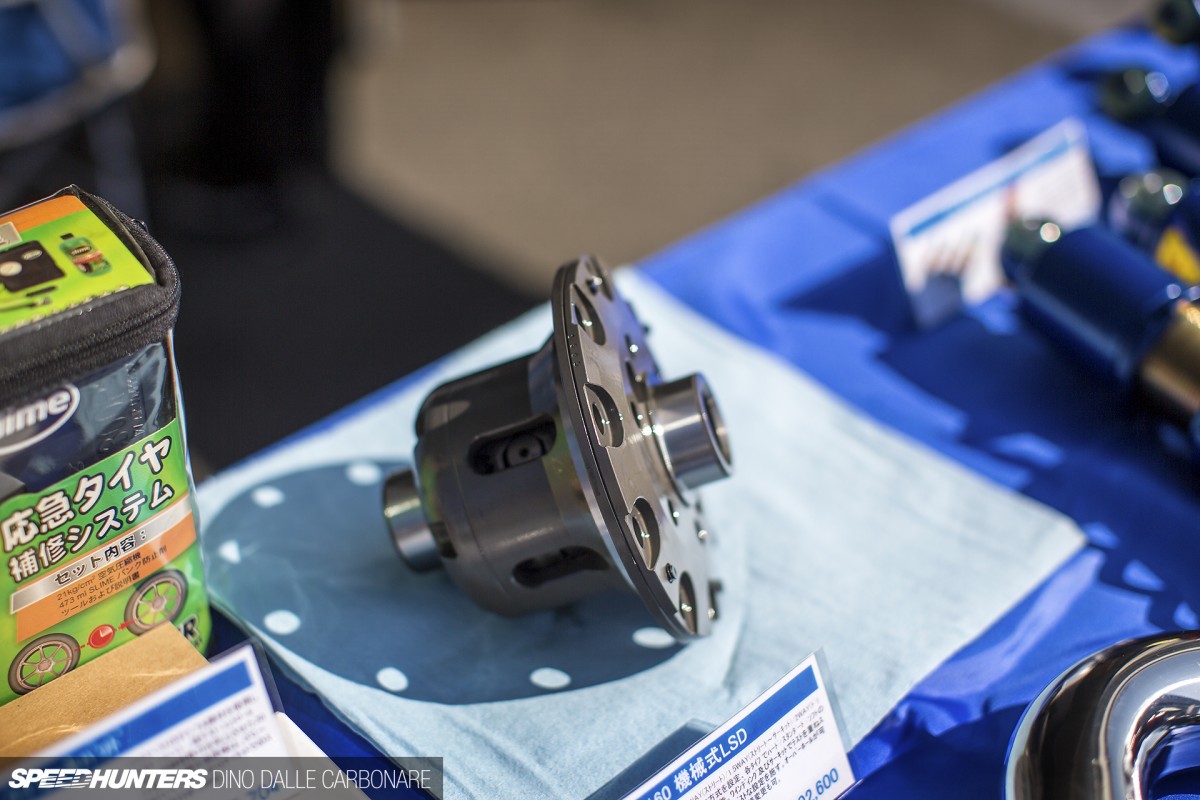 We went out with Caterham specialist Open Cars from Machida who is well into developing some choice parts for the little 160 – components like this LSD they had on show at the recent Lotus Day at Fuji Speedway. The great thing is, upgrades are so damn affordable with this type of car. Tyres, for example, are $100 for a set of four and they're probably last five track days and all the running around in between, and the thing does well over 50mpg most of the time and probably still manages half of that at the track. Try that with a GT-R!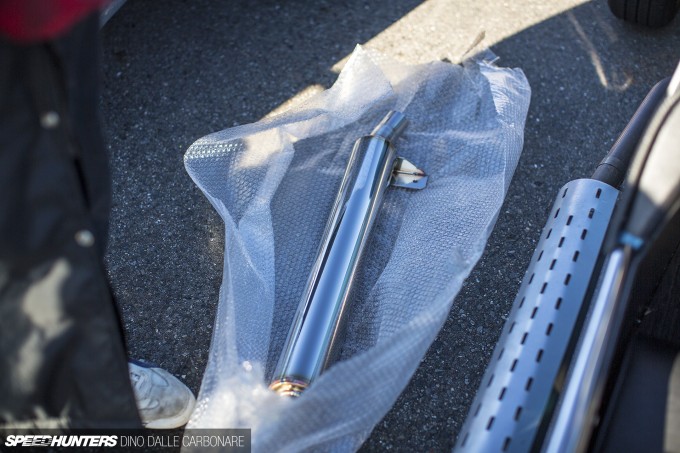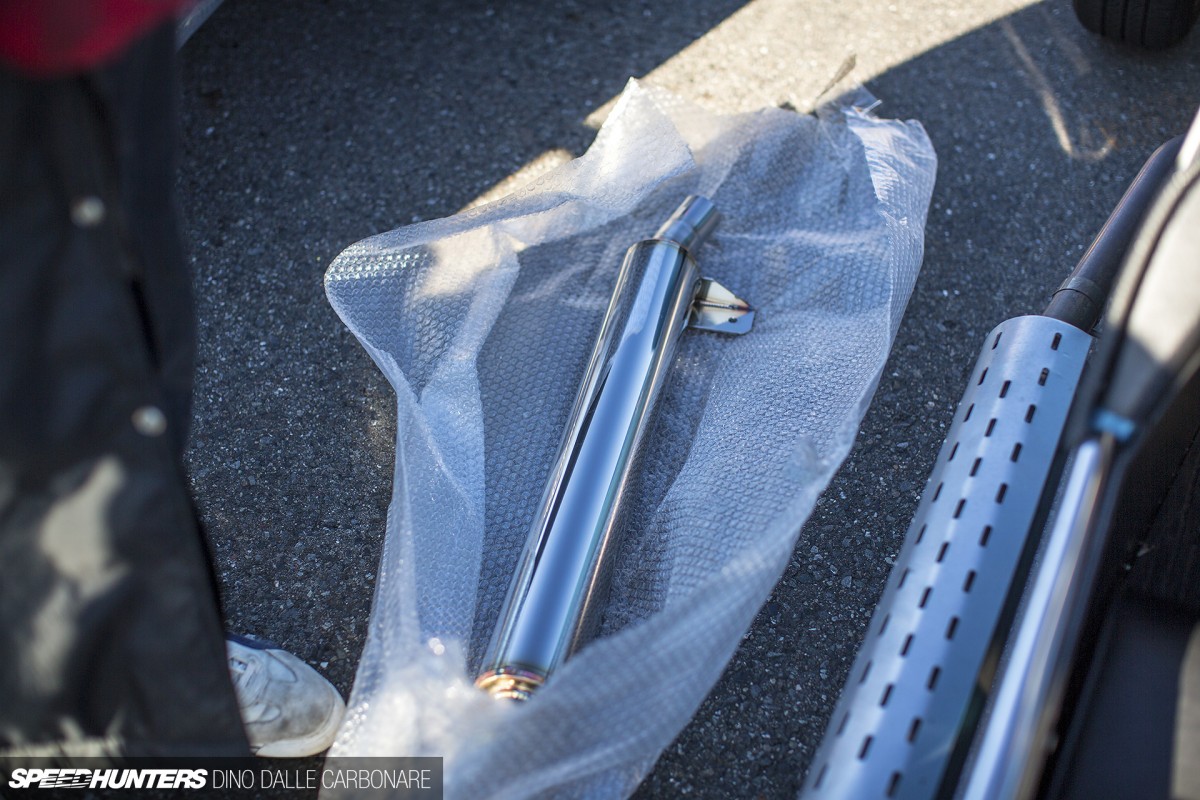 Open Cars even fitted a prototype exhaust system to the 160, which sounded far better and raspier than the stock one and probably allowed the engine to develop an extra 0.5hp. With only 490kg to propel, believe me when I say that you actually feel that sort of bump in output. Unless it was all in my mind…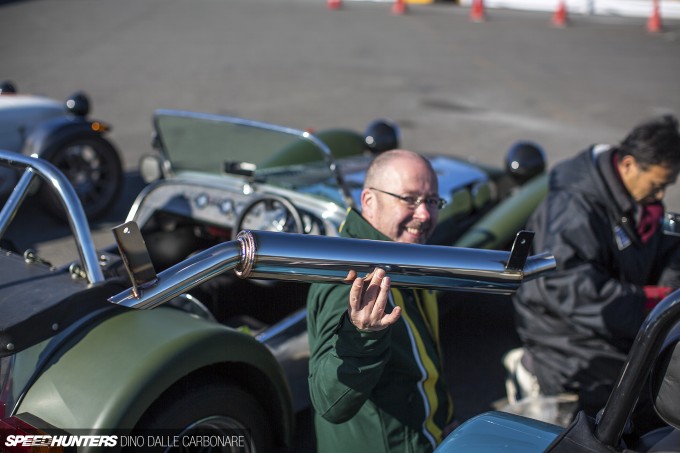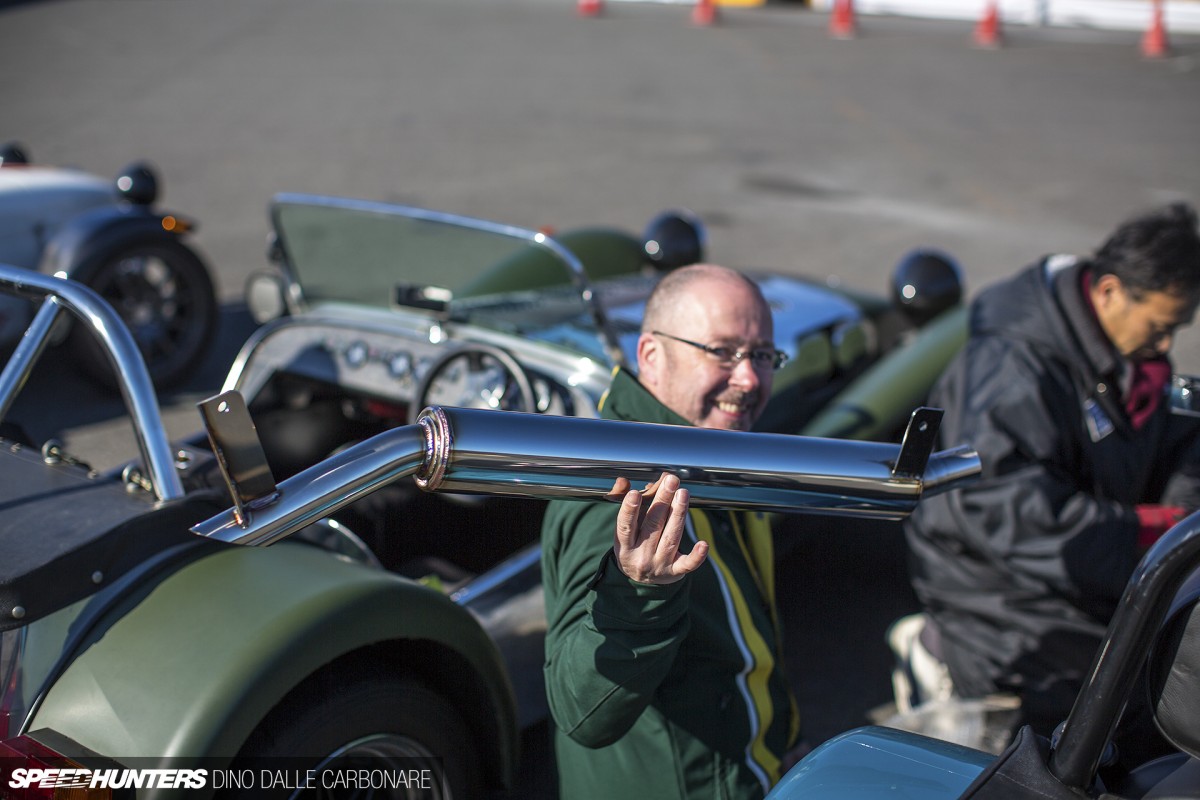 Here Justin's showing that anything that gets fitted to a Seven must be lighter than stock. This thing probably weighs as much as a bike exhaust!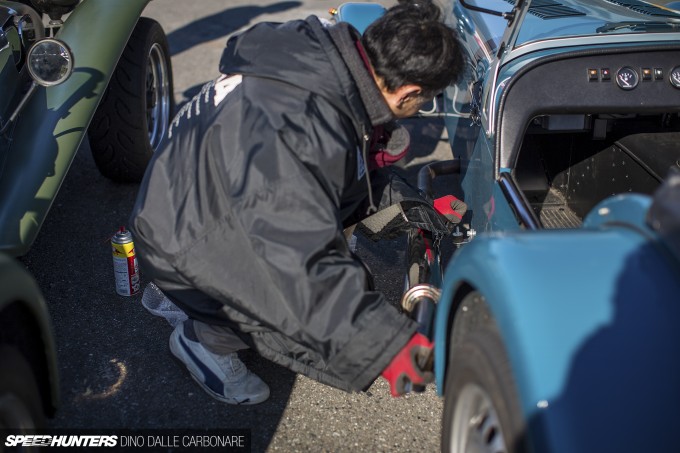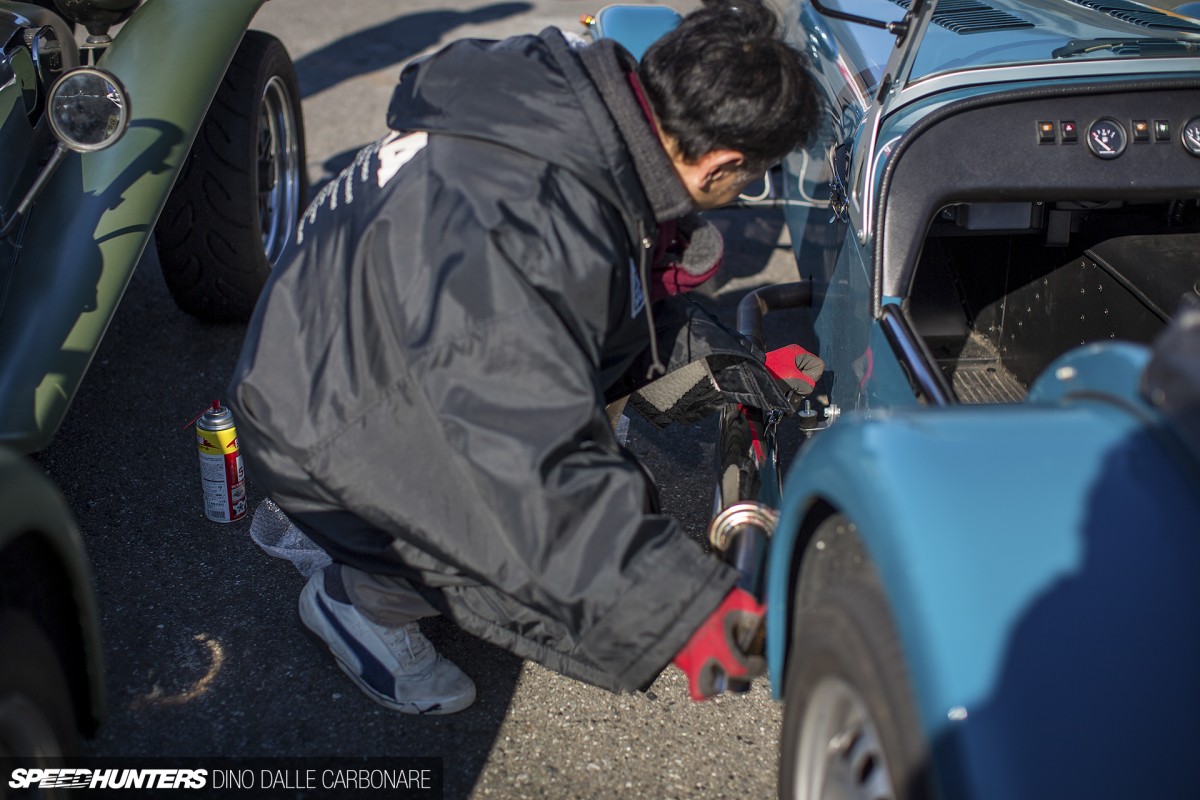 This was the first test fit and now the system is on sale from Open Cars.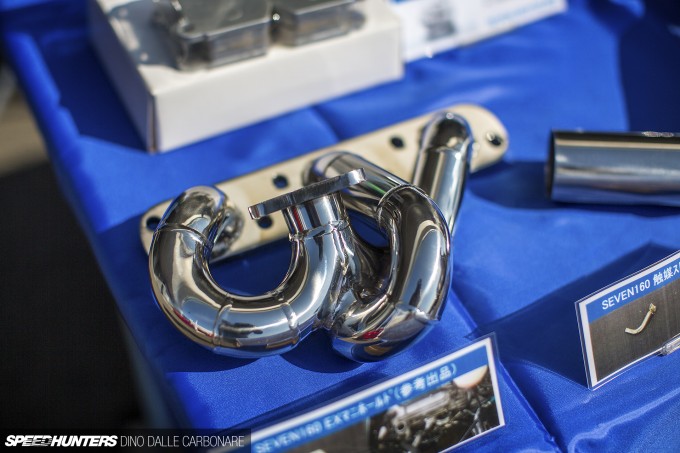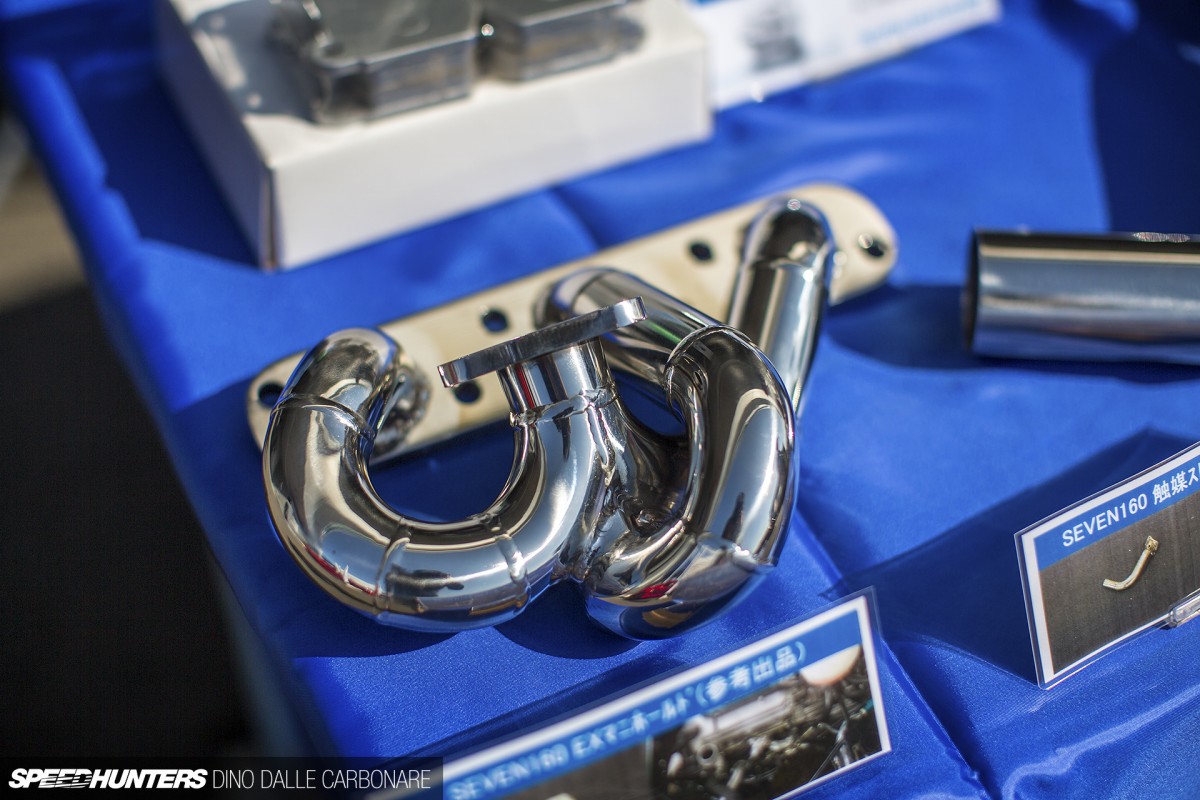 They have also come up with a stainless steel exhaust manifold that replaces the restrictive cast iron item, aiding in throttle response and liberating probably another half a horsepower.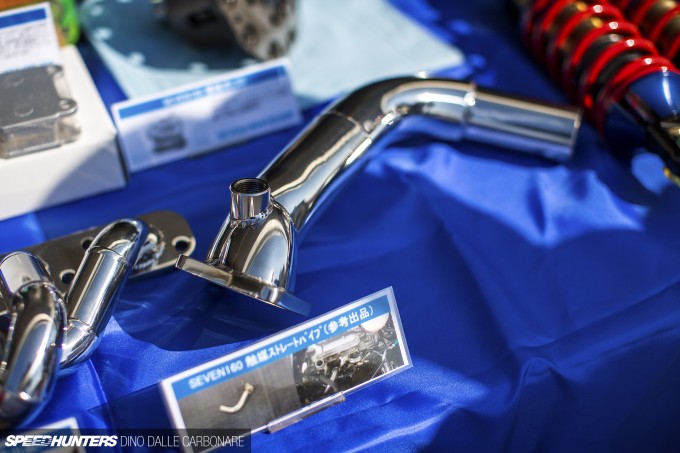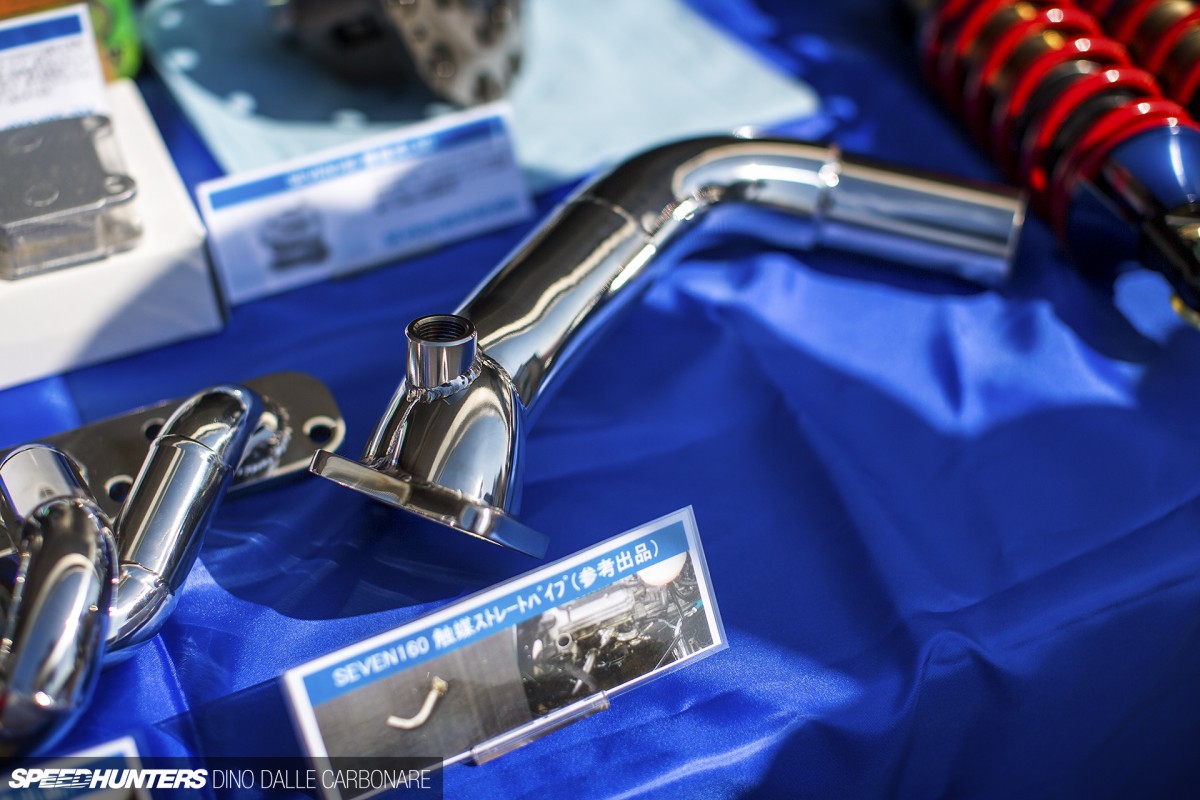 There's a down-pipe upgrade too, and all these things combined give you a good example of what most owners will end up fitting during the first week of ownership. And because of this, the 160 is the perfect base Caterham. The little K6A turbo motor offers countless options to boost its performance, with tuners having fettled with it for well over 20 years now. I've shot Suzuki Cappuccinos with over 200hp to give you an example of what is possible. It makes you think, right?
Lightness Wins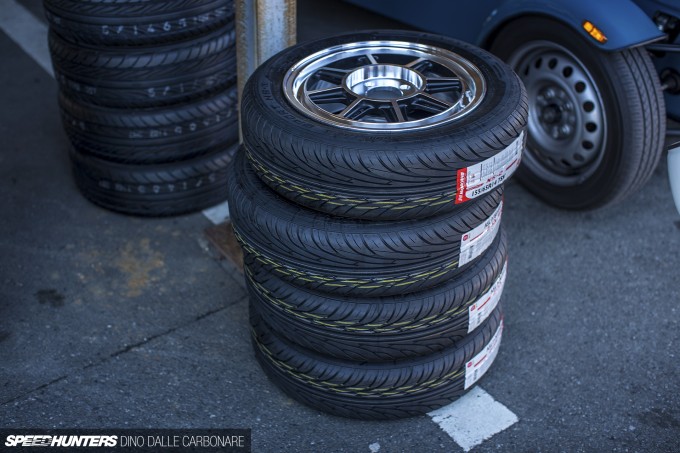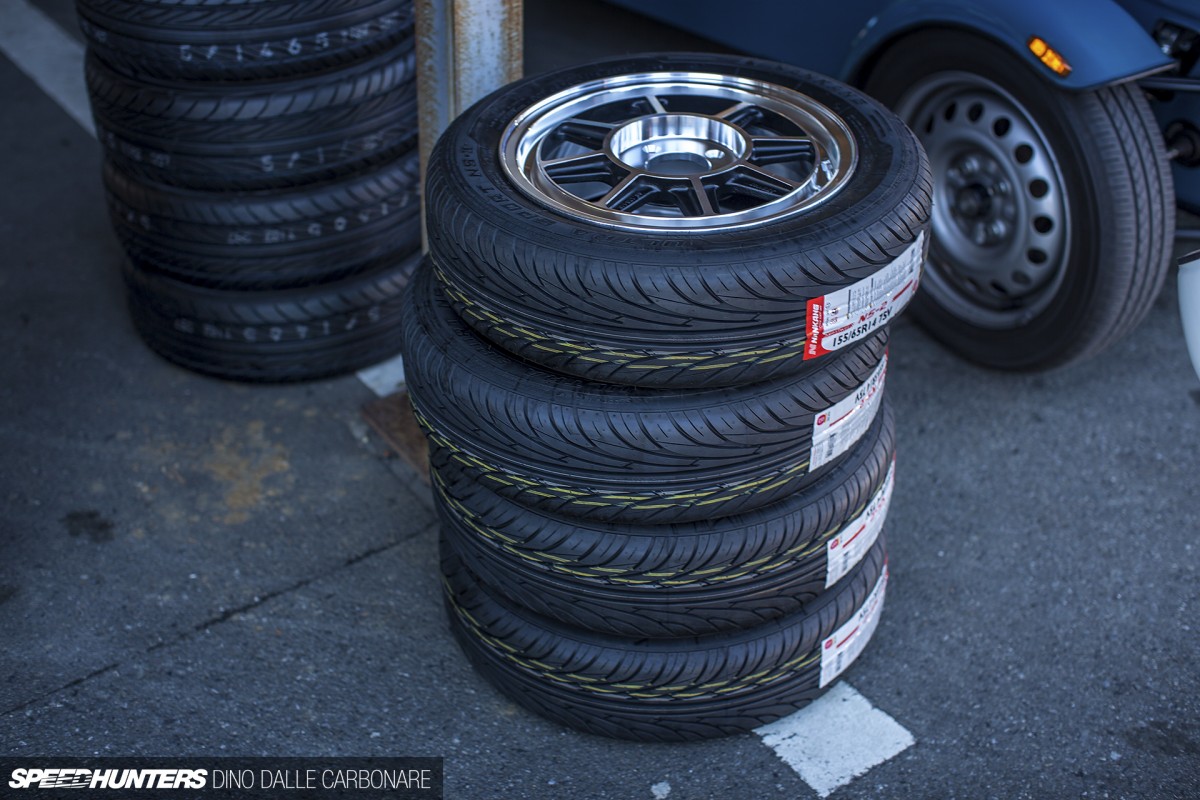 But back to the test at hand: the tyres. We had two models to try out – the first being these more affordable Nankang NS-2s mounted on a set of Hayashi Racing wheels in the same size as the Yokohama Blue Earth 155/65R14s the press car was running (the stock tyres the car comes with are Avon ZT5)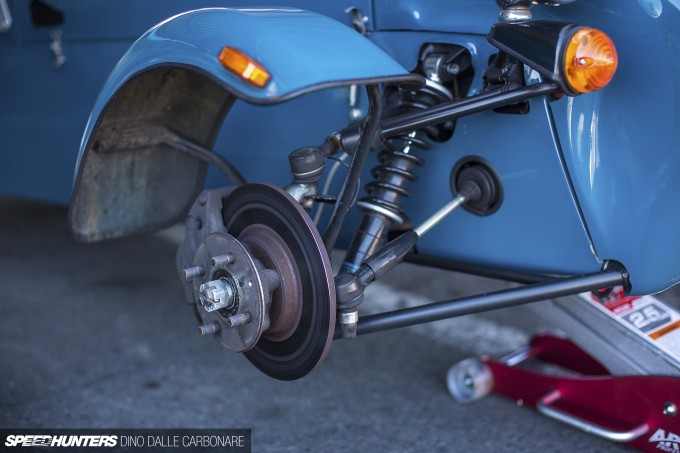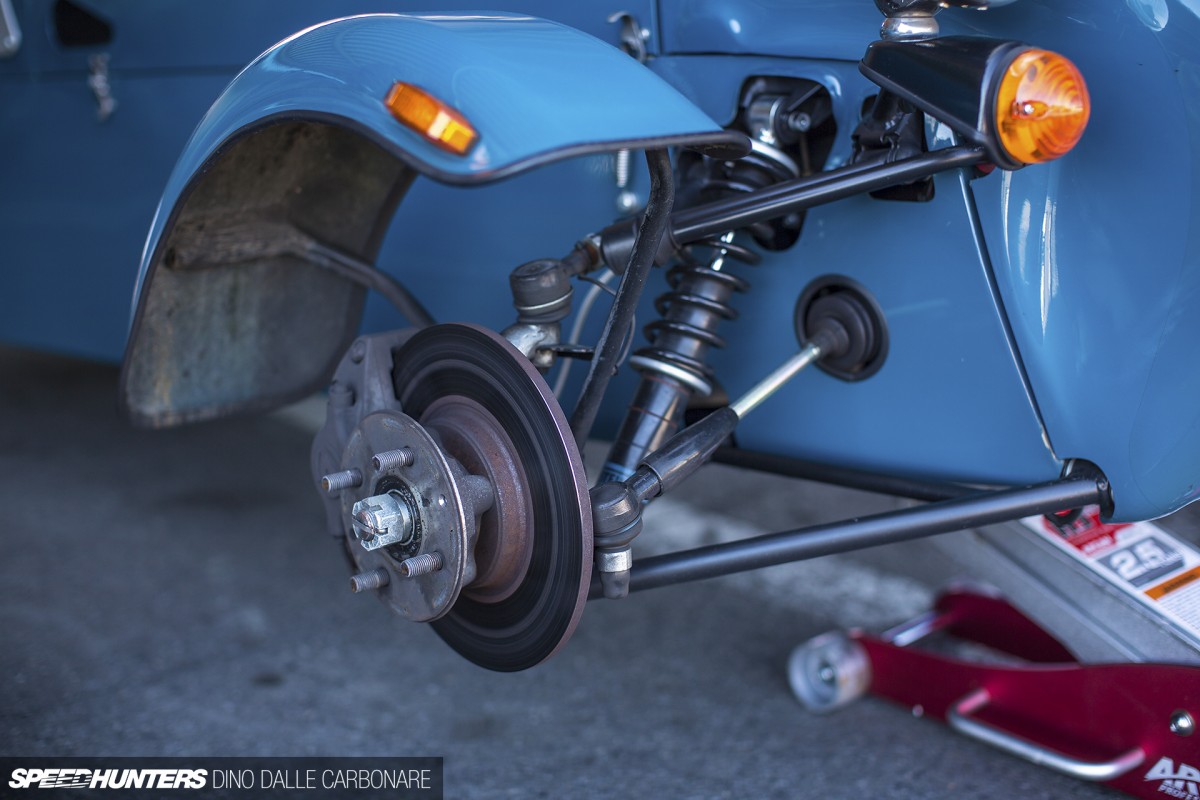 So it was off with the stock steelies, which revealed just how simple the Seven's suspension layout is. And yes, those are solid, non-ventilated front brakes! The lightness obviously simplifies a lot of things.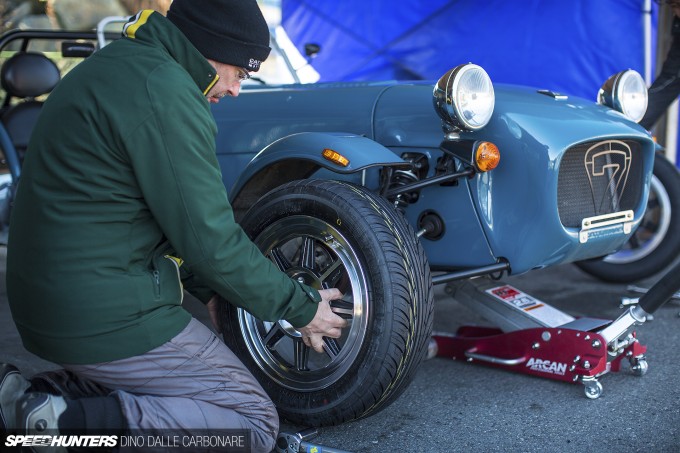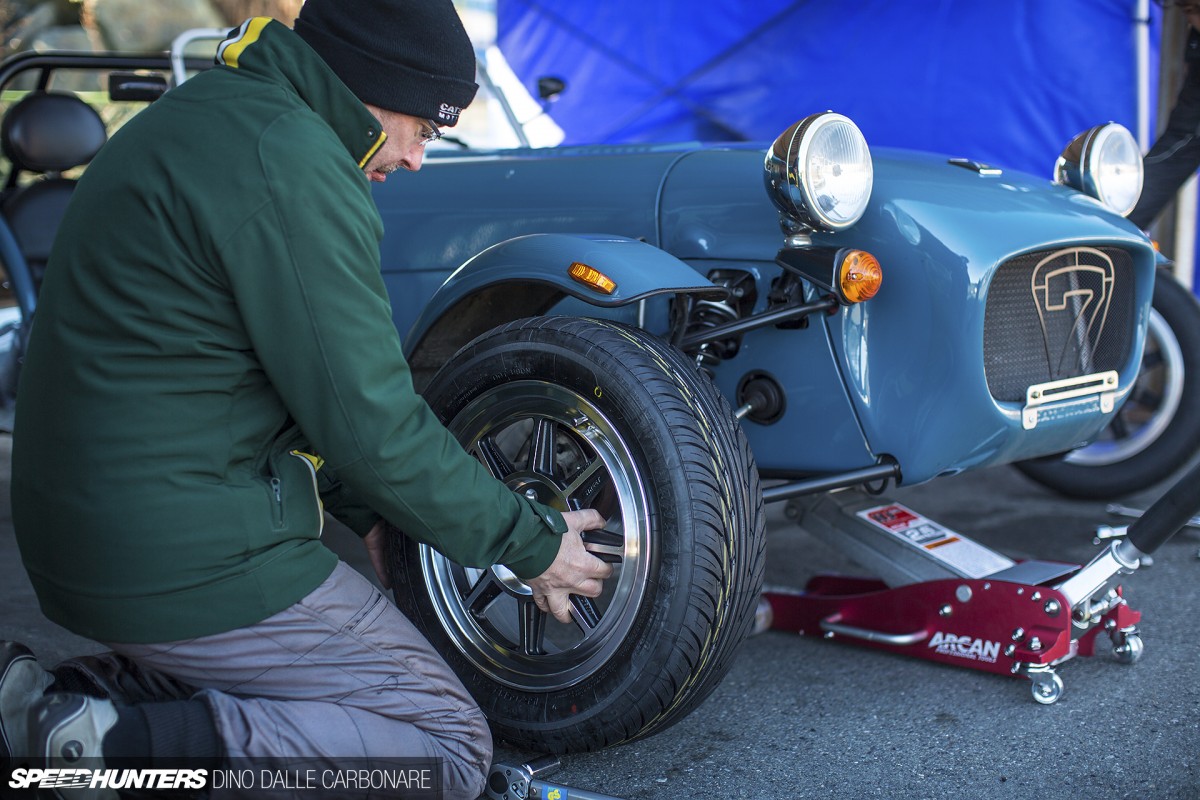 The fresh set of 155/65R14 rubber was inflated to the same pressure as the stock tyres, and the car was ready to be put to the test.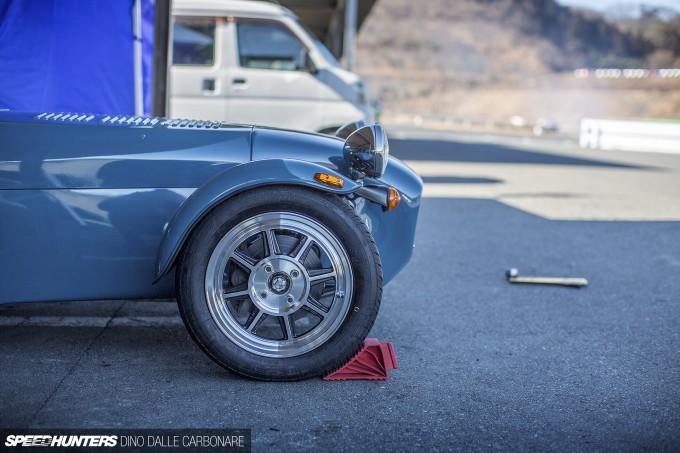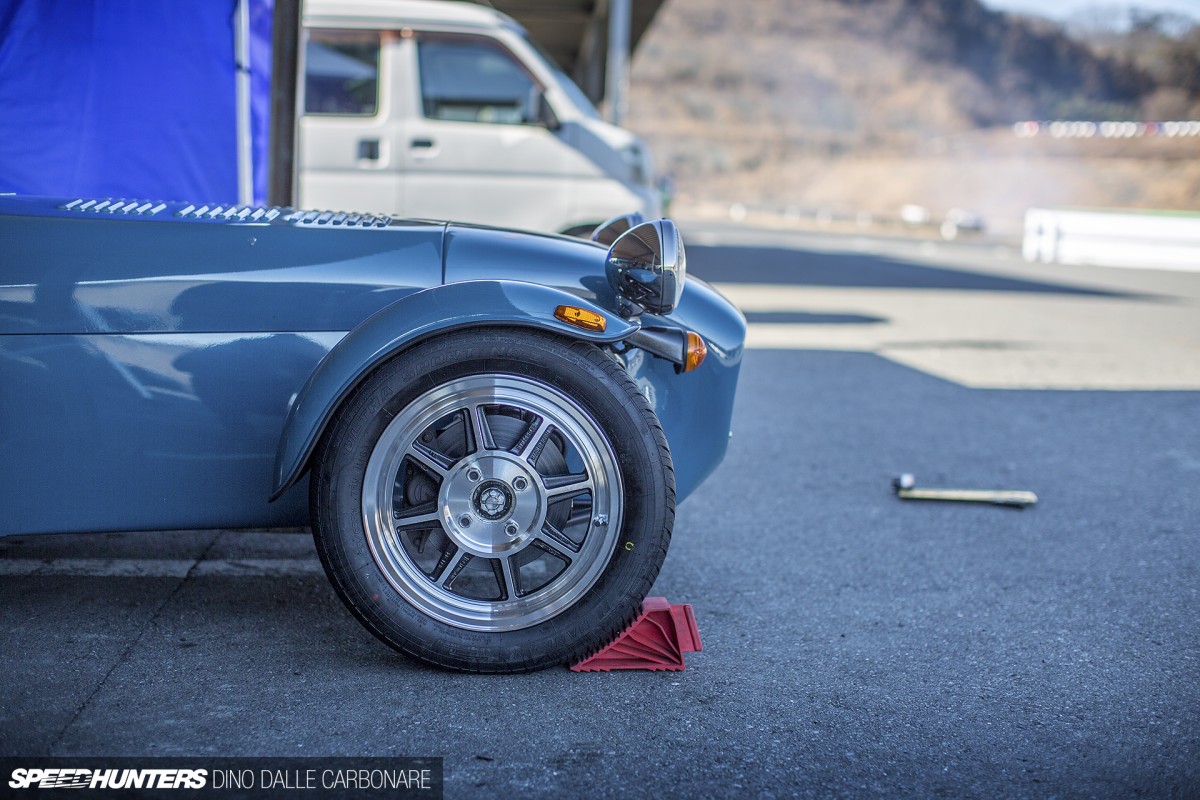 Instantly, the 160 became much more attractive!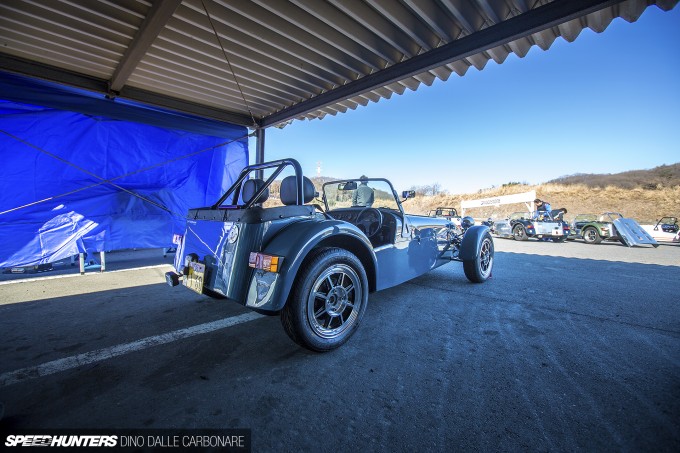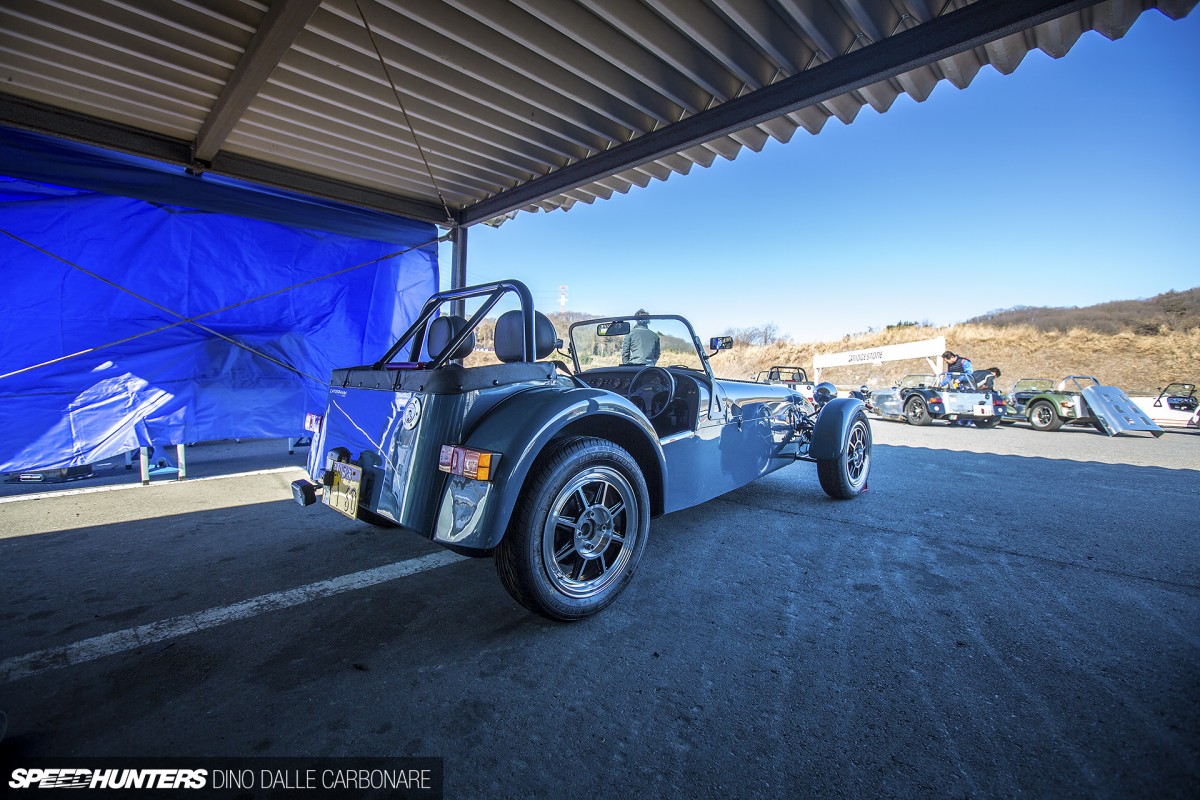 It's amazing what a set of nice looking wheels will do to a car. I thought the Hayashis had the right sort of look and feel – they're a vintage rim and the fact that they are so popular on all sorts of kyusha make them very well suited to the 160.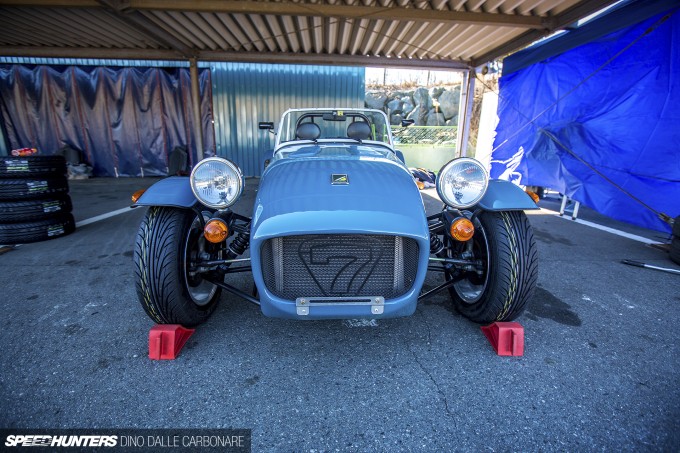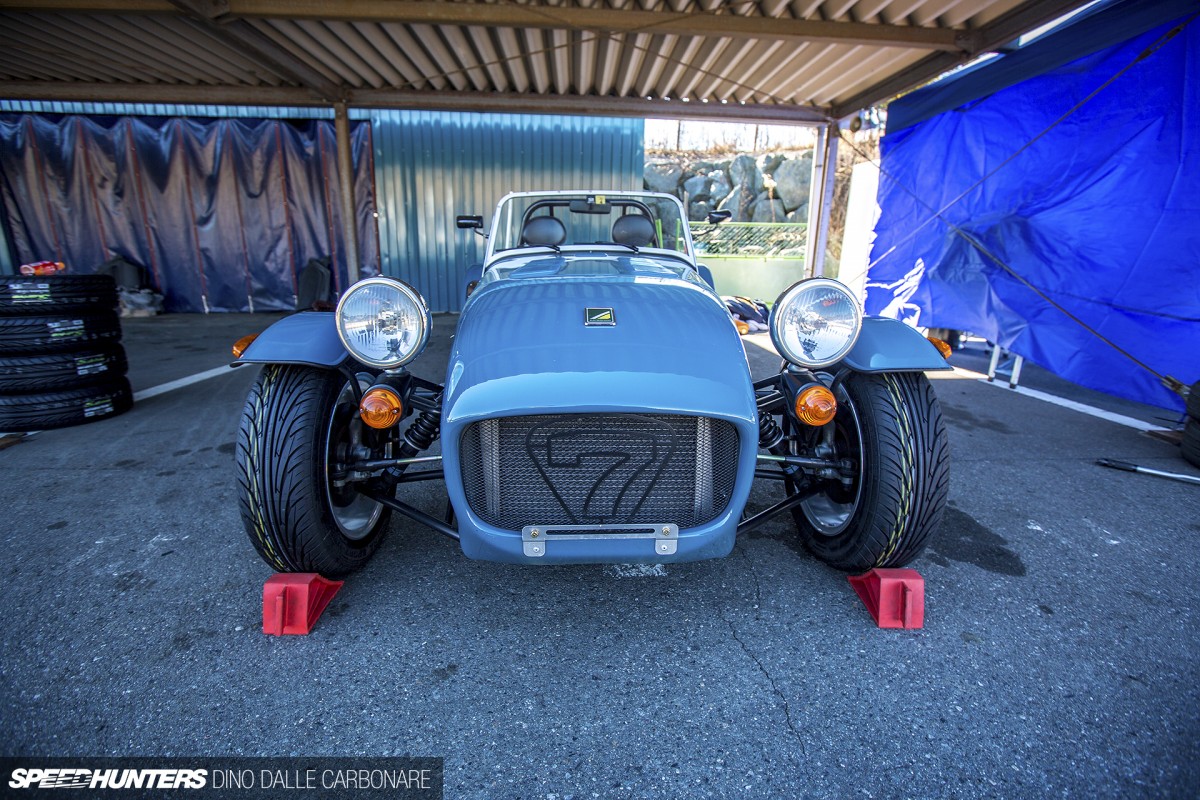 First off, Justin took out the car to scrub the treads and put some temp into the tyres – something that is harder than it sounds with a car that weighs as little as this one.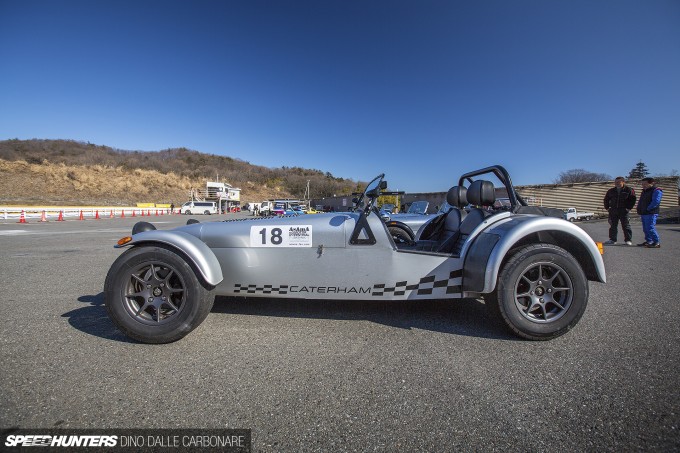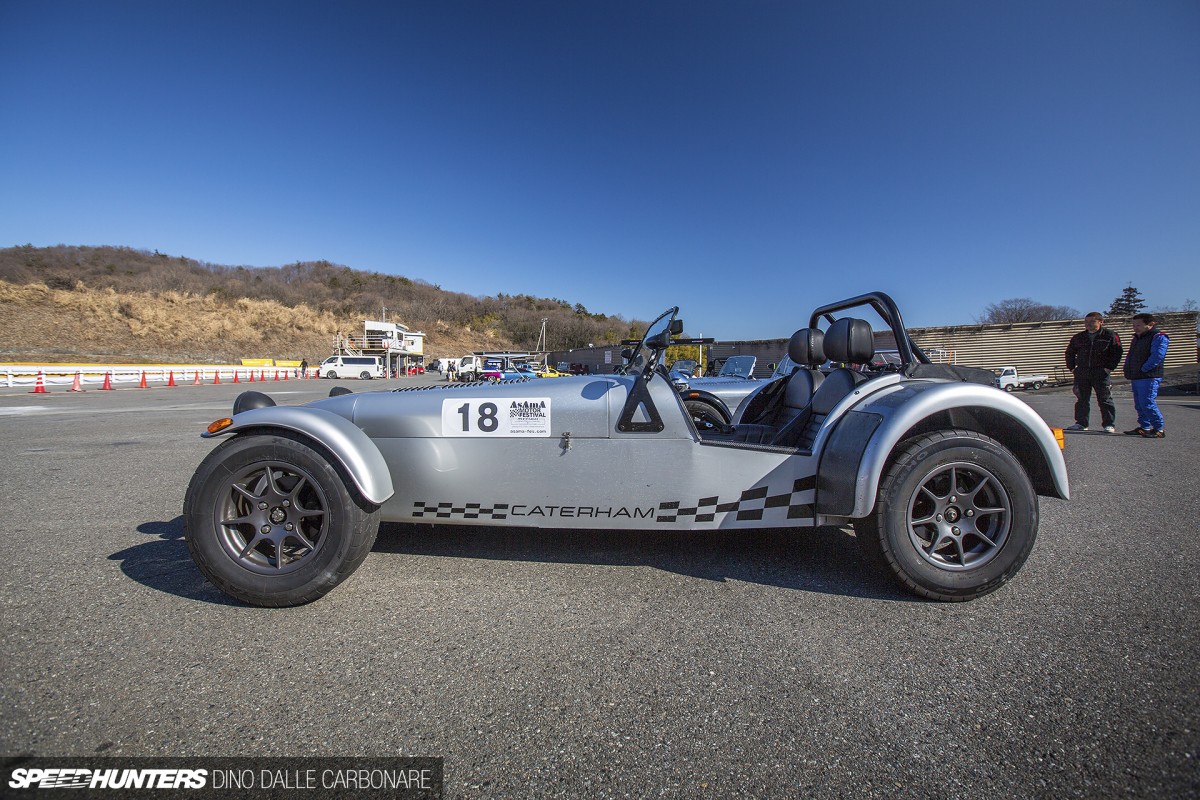 In the meantime I jumped into Justin's 250R which has the 1.6-litre Ford Sigma engine producing 125hp, but only a whisker more torque than the 160. Yes, it was quite a bit faster, but it was also trickier to drive on the limit. After a few laps you do begin to get into a rhythm though, and when that happens you automatically begin to push more, tapping into the higher grip levels that the wider and stickier tyres offer. But it was the re-rubbered 160 I wanted to have a go in.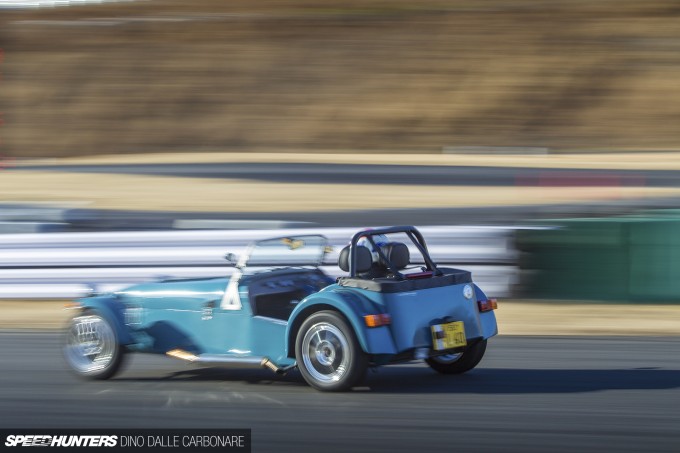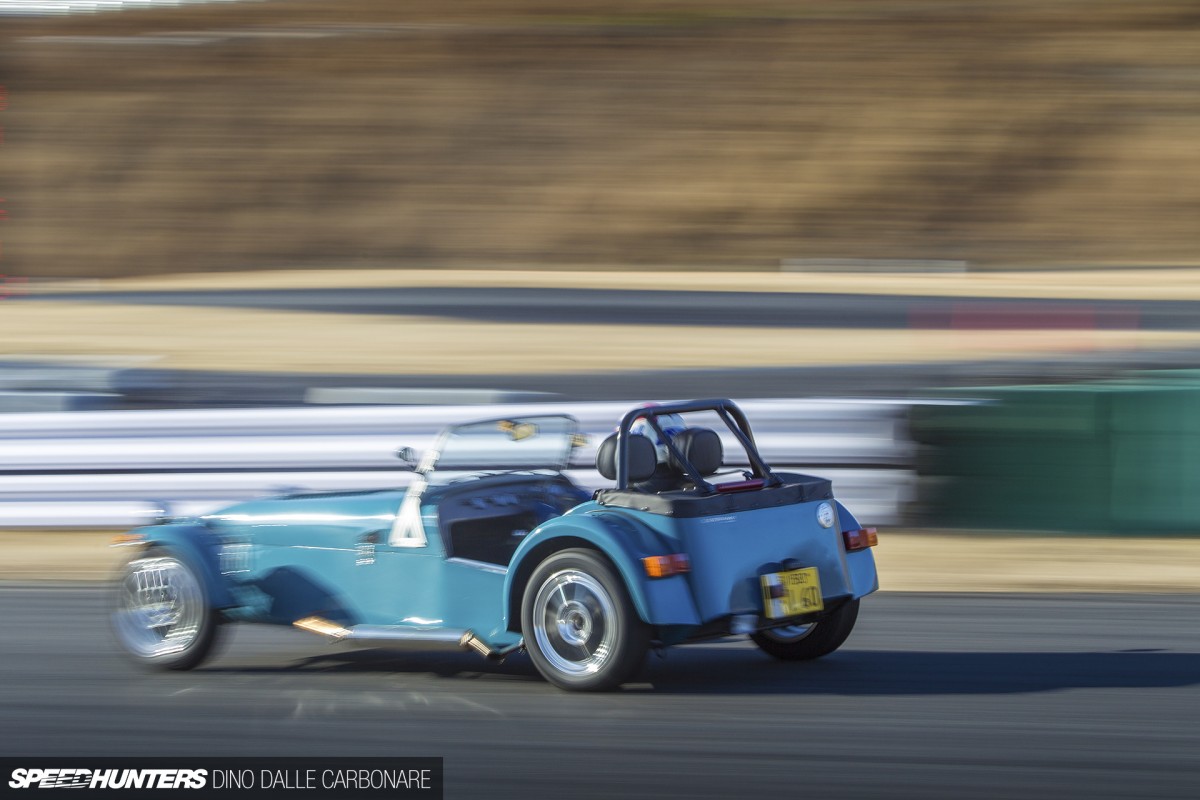 The NS-2s felt a little gripper in places but the compound changed the behaviour of the car. It wasn't as adjustable on the limit, tucked in faster and didn't allow for quite the same angles of drift which called for more adjustments in corner entry for example. When the grip did let go, it let go more abruptly – in a less progressive fashion – which didn't particularly make things all that fun.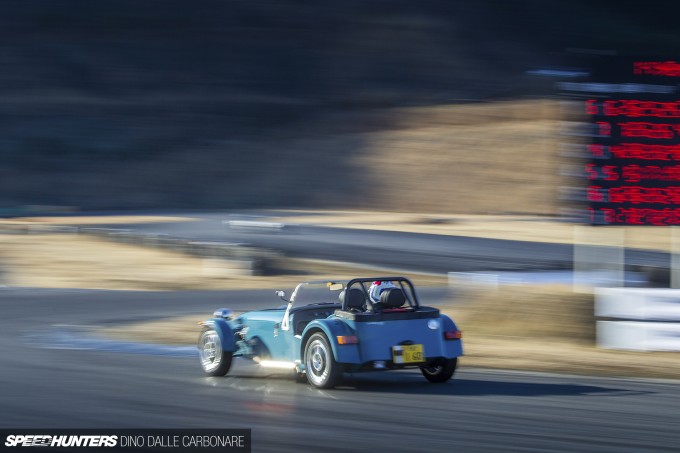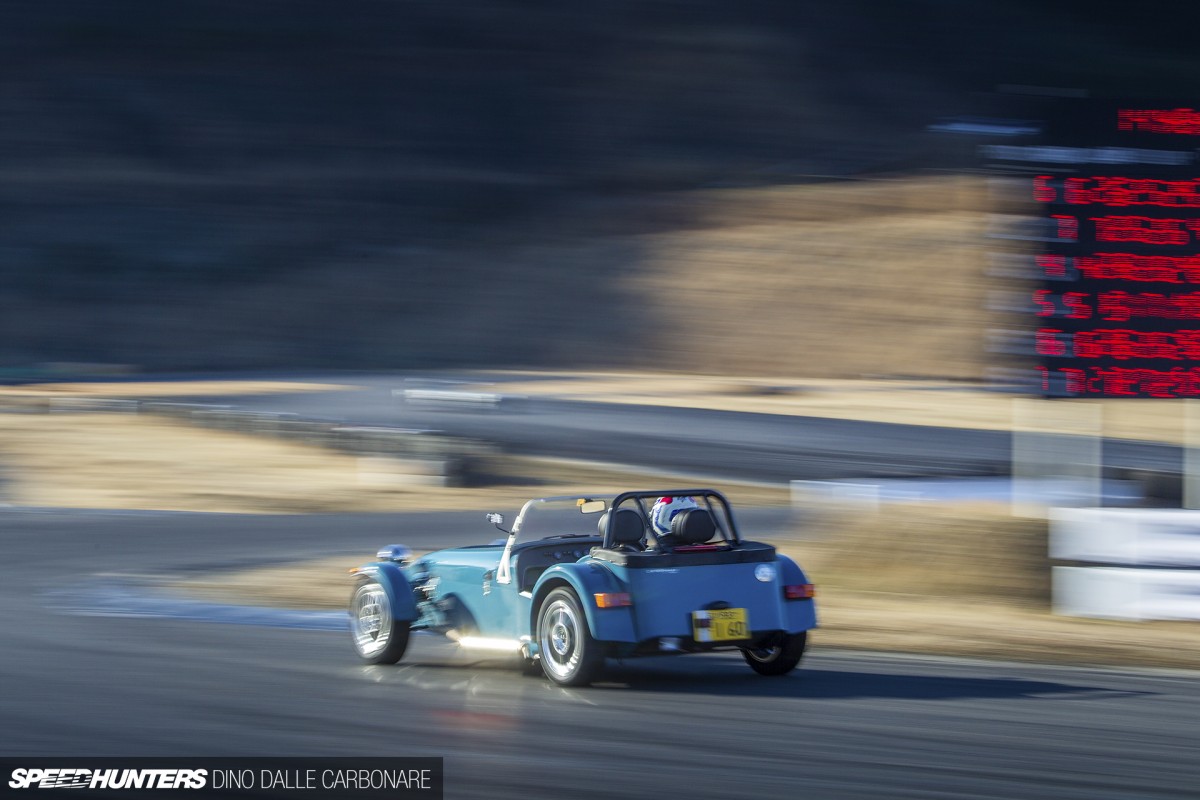 The idea behind trying this type of tyre out was to see how something on the cheaper side of the market would feel like. Not that the stock rubber is expensive mind you!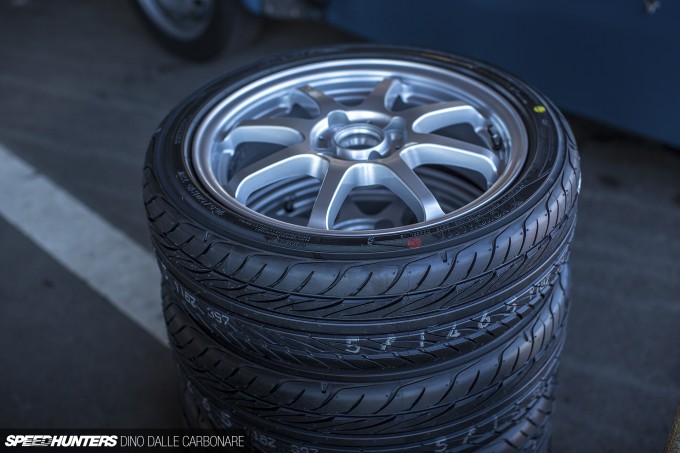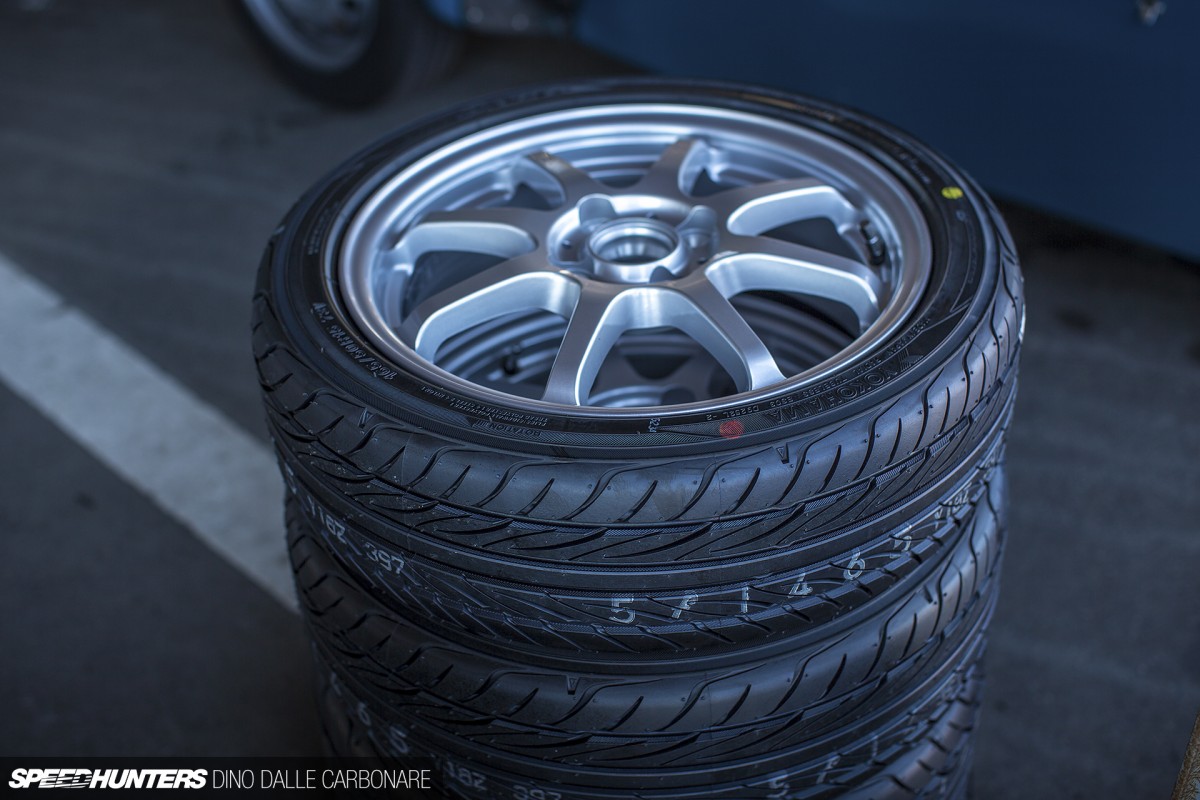 It was then onto something a little pricier from Yokohama: the DNA S.Drive. The size was a little wider at 165 across and a little taller at 15 inches, but the grip was better, turn-in was crisper but it sort of numbed the adjustability of the car despite allowing you to be a little faster.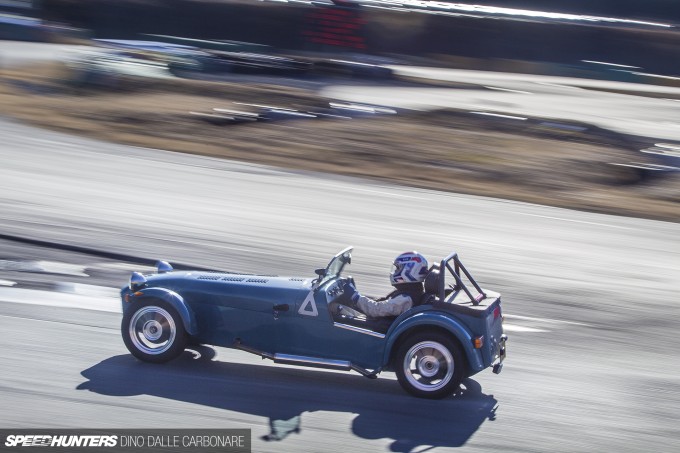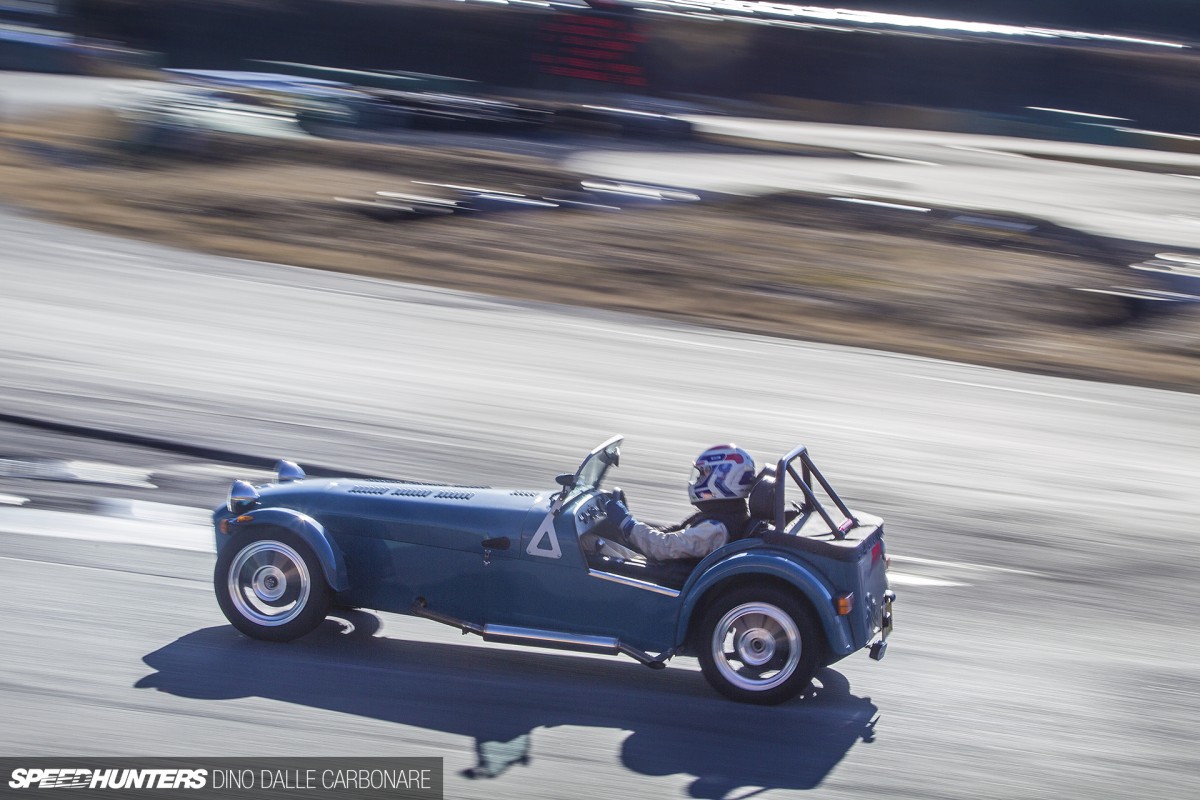 We spent the rest of the day driving the cars hard and trying to see how our times would change, all the time swapping between the 160 and the 250R. I came away extremely satisfied of having once again experienced just how much fun a Caterham can be around a track. Not only that, but it's a car that teaches you a lot about driving – the 160 in particular forcing you to drive your smoothest to find a few hundredths of a second through the turns. You are constantly looking at refining your line, adjusting it, and trying new things to see if it at all impacts the time. And the tyre test on the side was a great way to add to it all, feeling how small differences in compound, size and quality can impact on the entire behaviour of a car.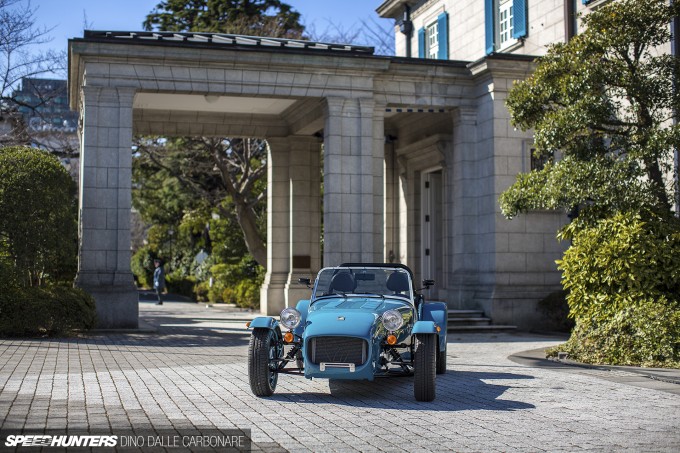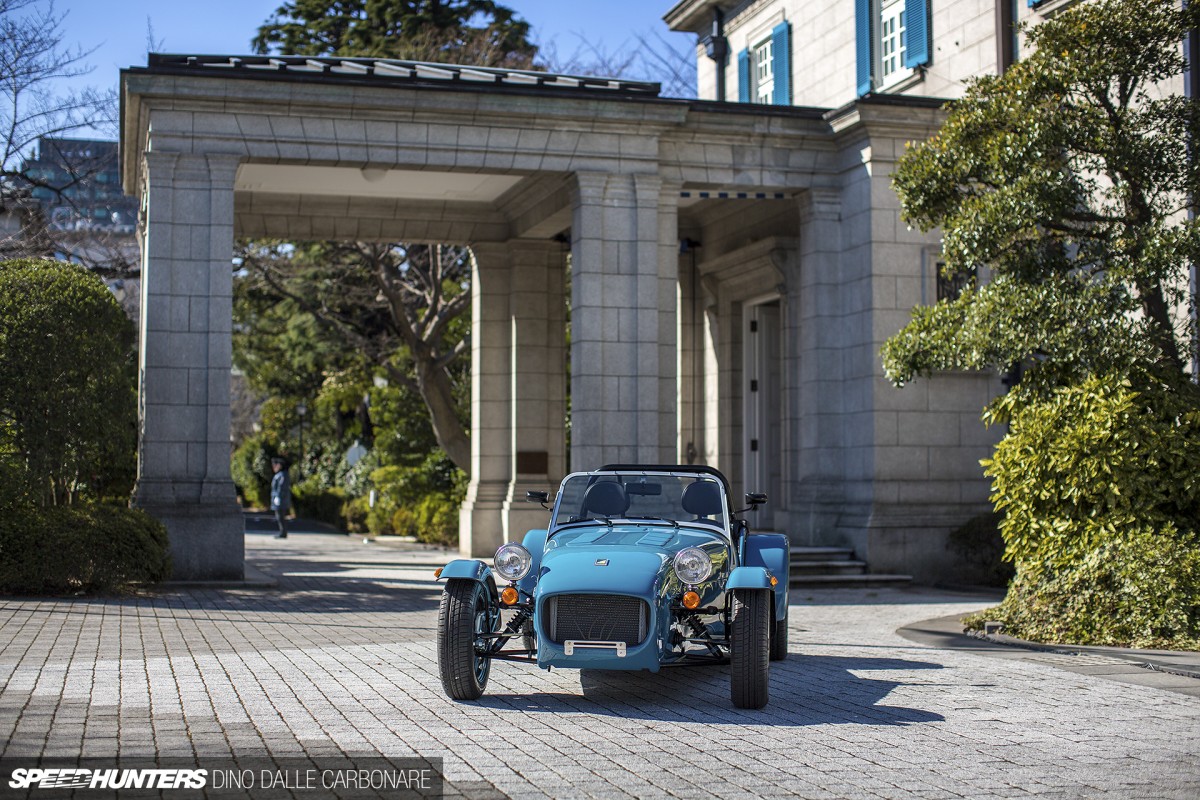 I was sad to hand the 160 back. It not only redefined how simplicity can make the most of a driving experience, but also how well matched the Seven's chassis is to a little turbocharged Suzuki motor – not to mention how useable the car is on a daily basis. Factor in the performance potential once you start modifying things, and it's not hard to see why Caterham Japan are selling these things faster than the UK factory can build them!
Dino Dalle Carbonare
Instagram: speedhunters_dino
dino@speedhunters.com